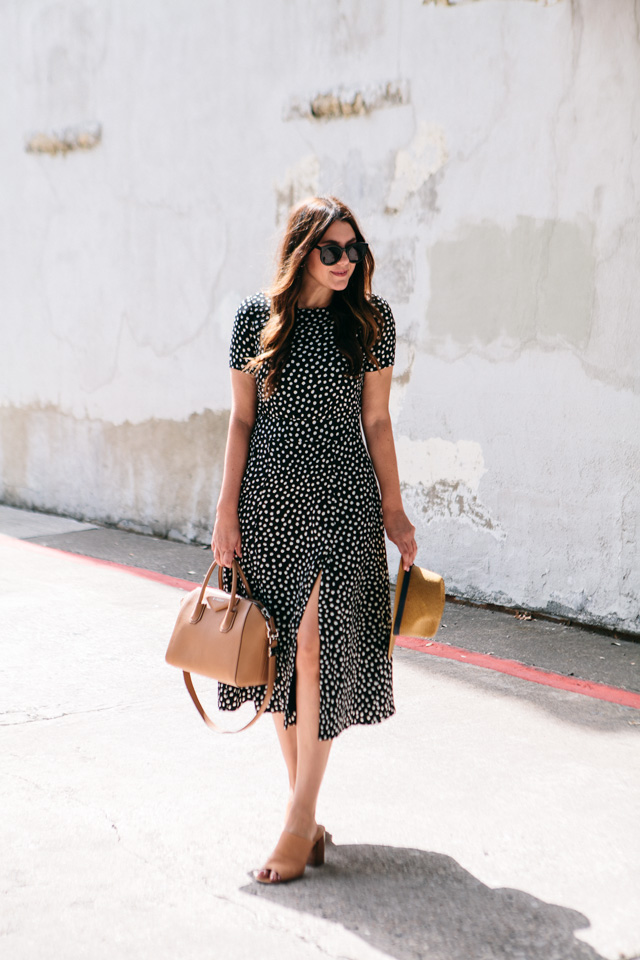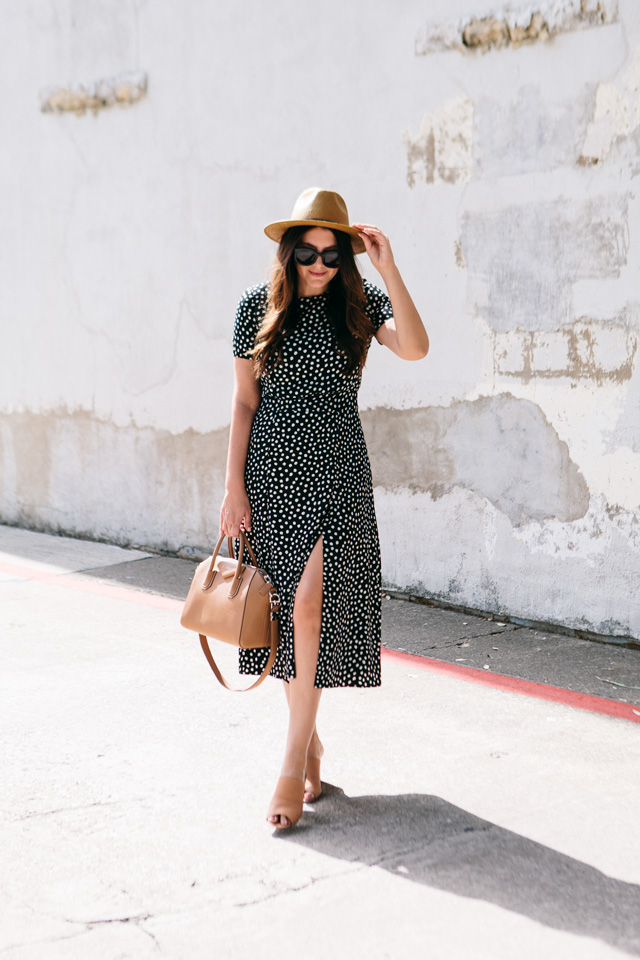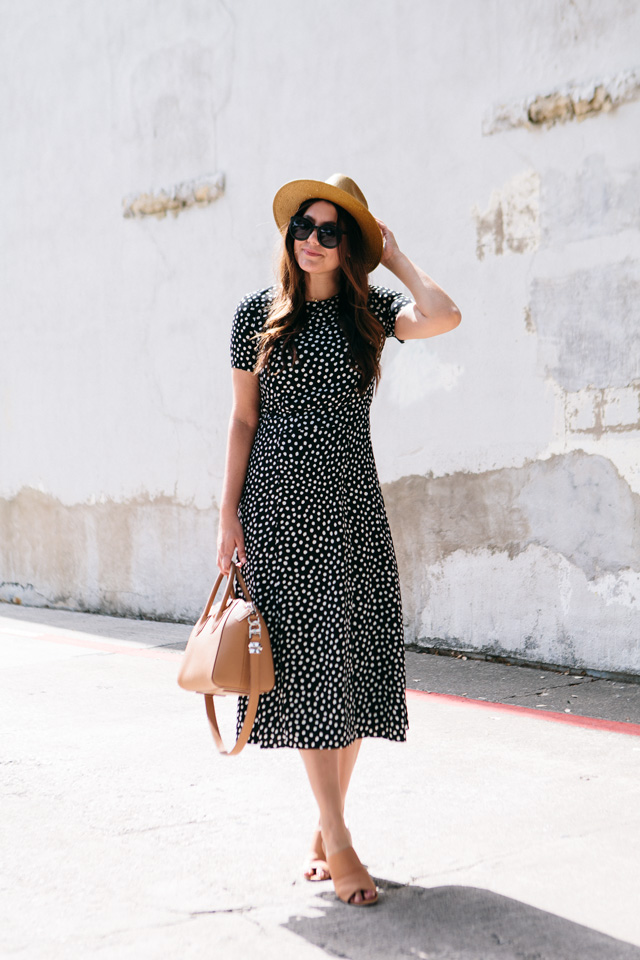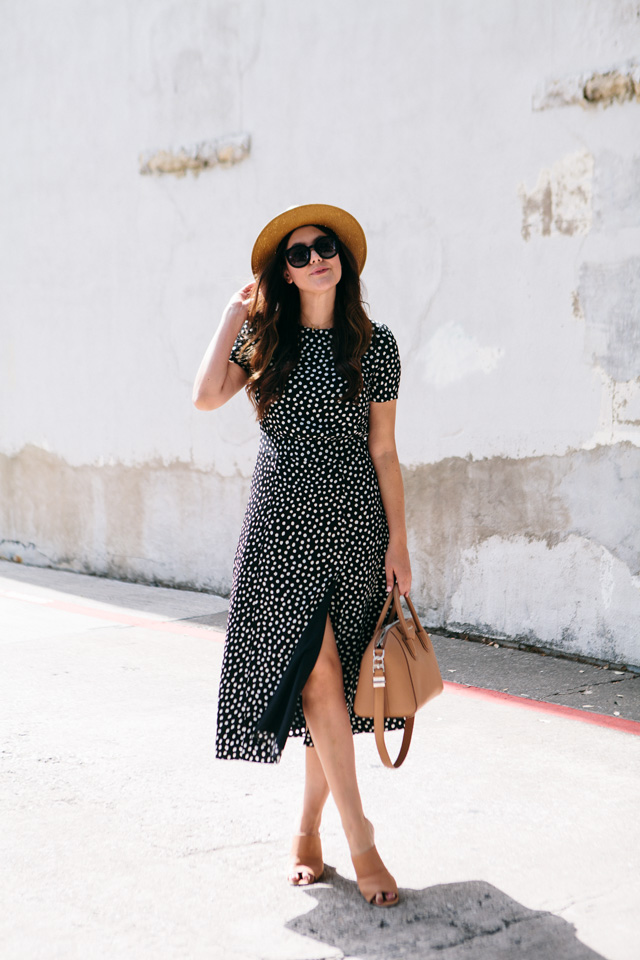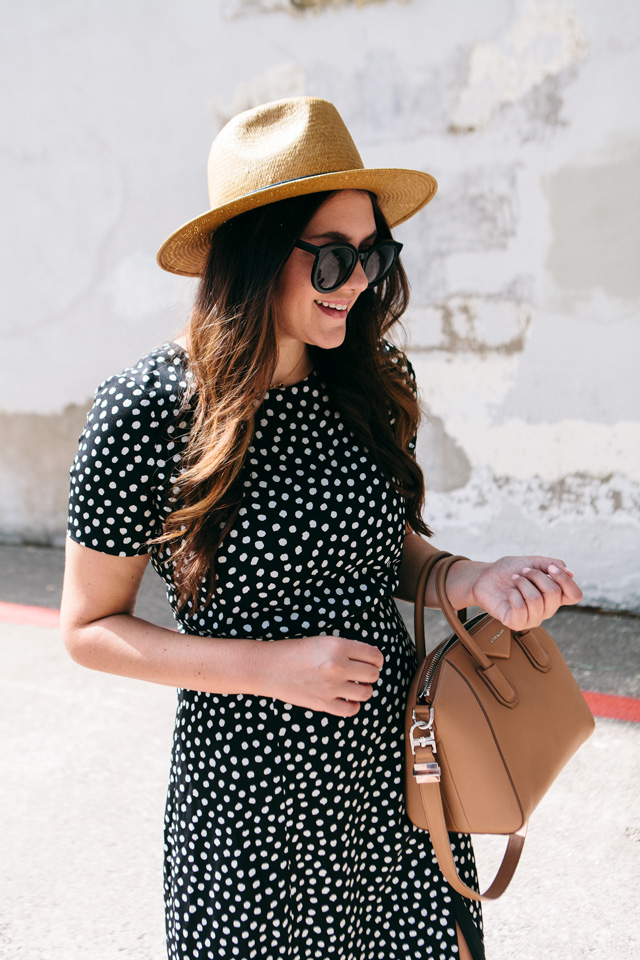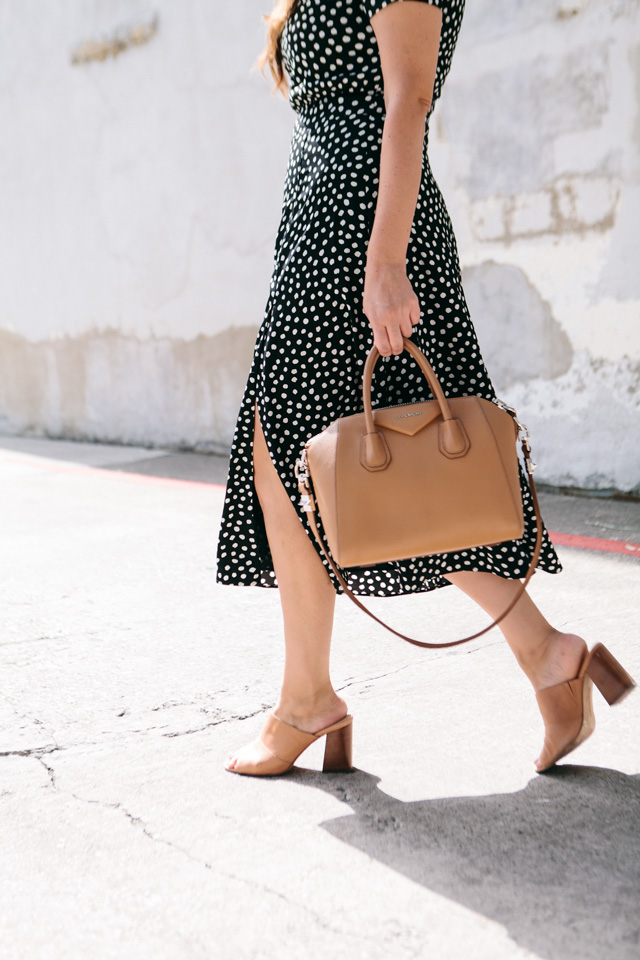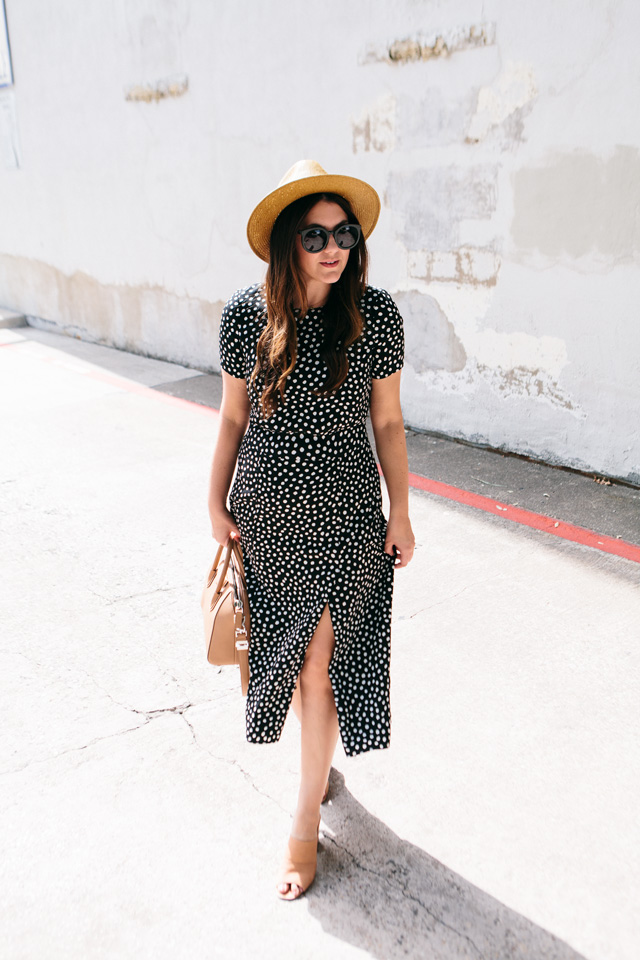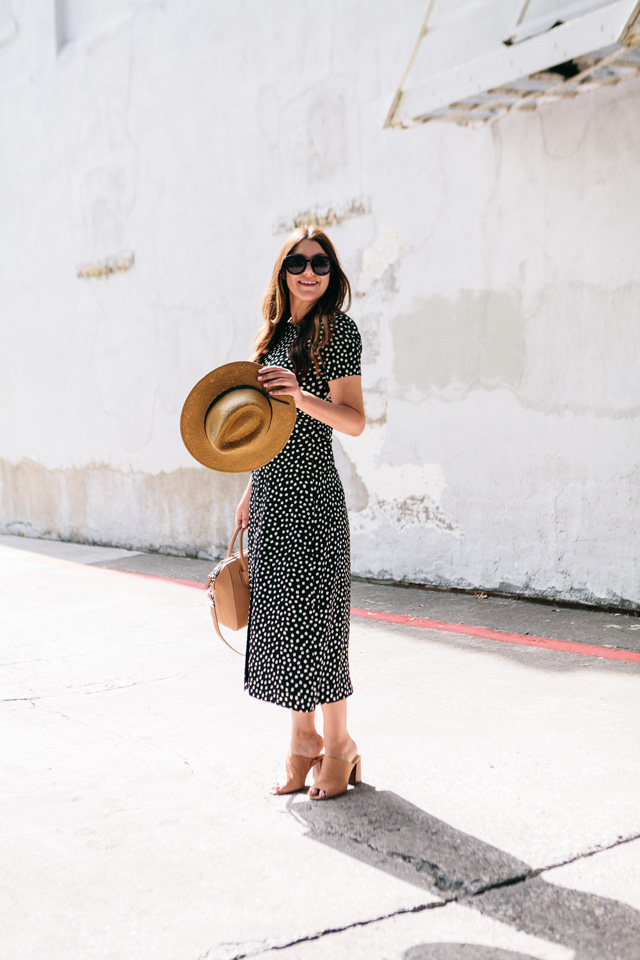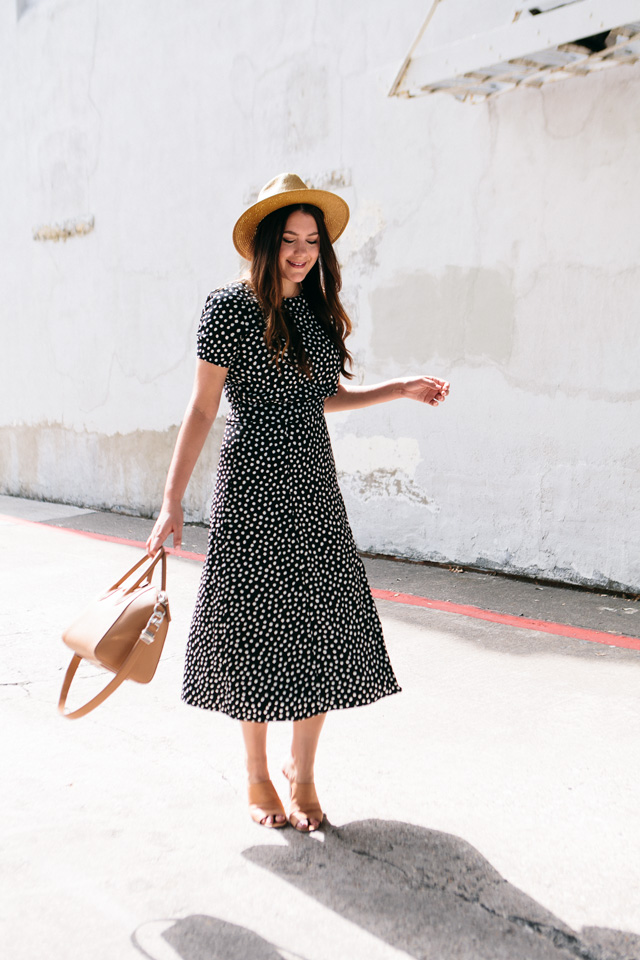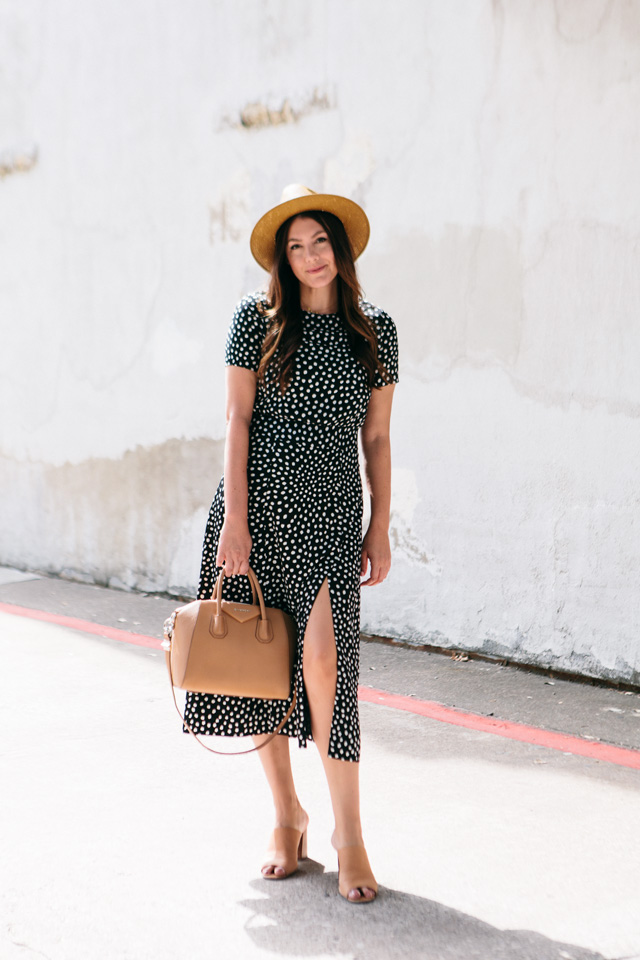 I should have named this post "the only dress I bought from the Nordstrom Anniversary Sale" but technically I'm still holding out for another dress to grab my attention like this one. If you are thinking, HEY! this wasn't in your initial roundup, you'd be correct. I went back because I am exactly who you think I am. *shocked face emoji* *eye roll emoji*
Is this dress not 100% Kate Middleton-esque? Think Kate Middleton at a lunch with girlfriends. Can she do that? If so, can I be invited? I'll be quiet and 50% less creepy that I am in real life, I promise.
This under $100 kind of polka dot/kind of animal print dress is just as classic as they come. I'm also getting some Pretty Woman vibes (not a compliment to myself, but rather a reference to the movie). Doesn't this feel very Julia Roberts post-street-life? Very high brow of me, if I do say so. I immediately felt 10% primmer and 15% more proper when I slipped this dress on.
PS: if you are wondering about the slit up the leg, it's not that high or pronounced when you are wearing it. I was busting out my best Angelina Jolie leg just to show you how well the dress moves, etc. It is very work or church appropriate because I'd be willing to bet you don't put your best Angelina foot forward like I do in my life. It's not the most attractive walk, but I do it for the 'gram.
If this post has been a journey for you and you are wondering exactly what I've been drinking this morning, I'm trying to kick a migraine I've had for a few days and the Excedrin + coffee combination is hitting the high notes on the ol' bloodstream.
Today is going to be W I L D.