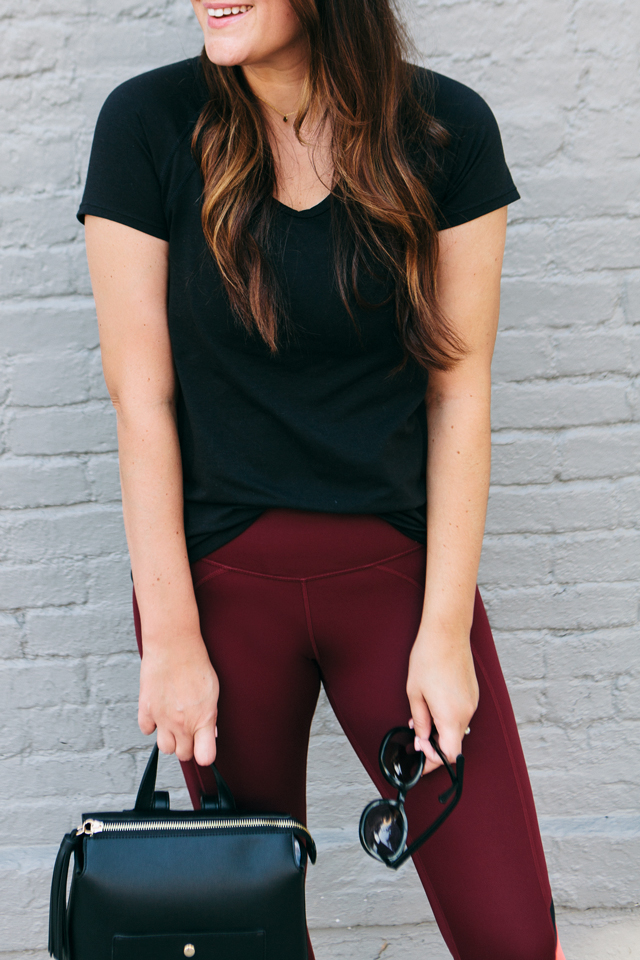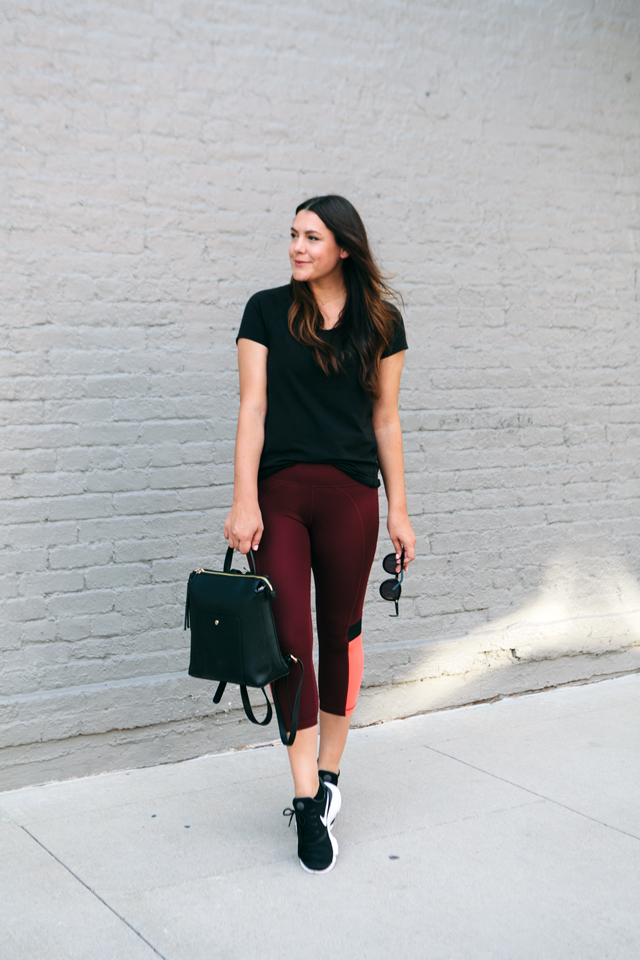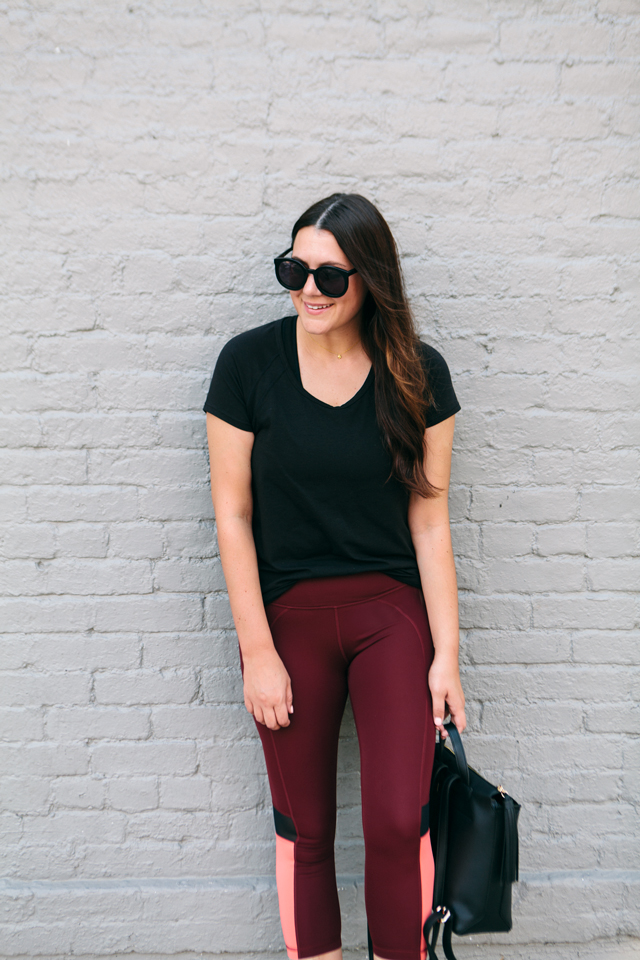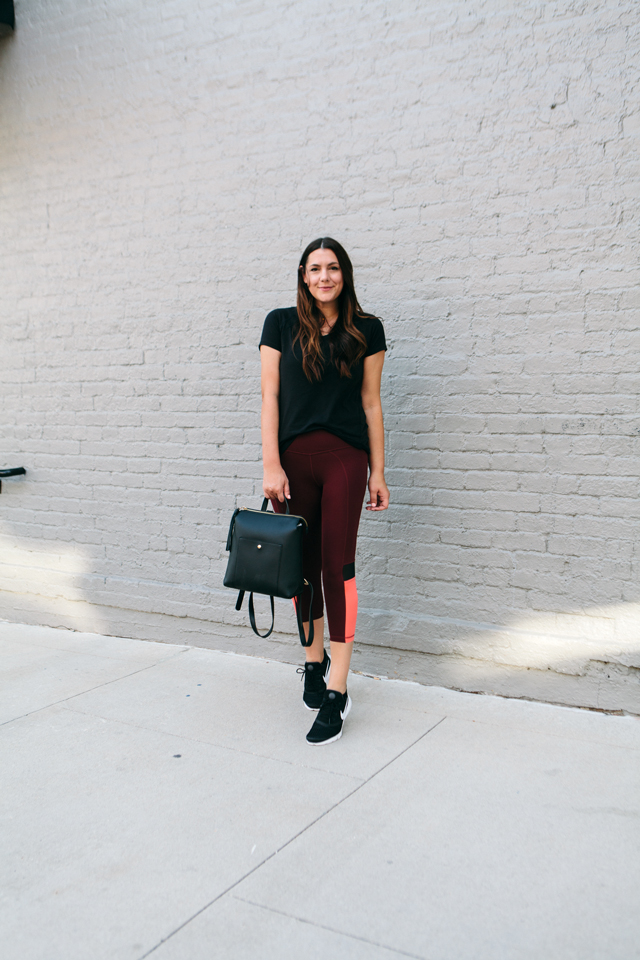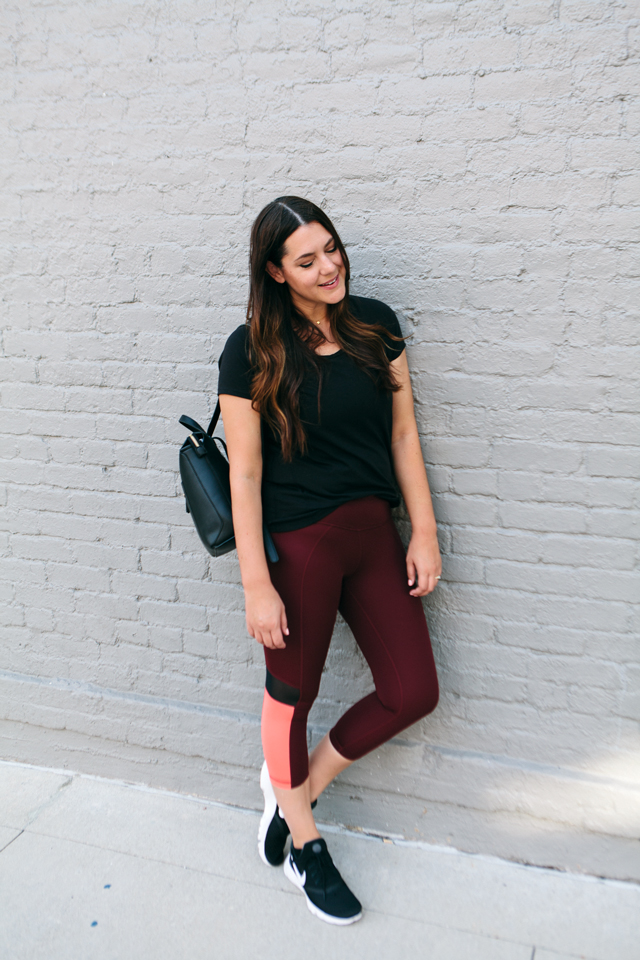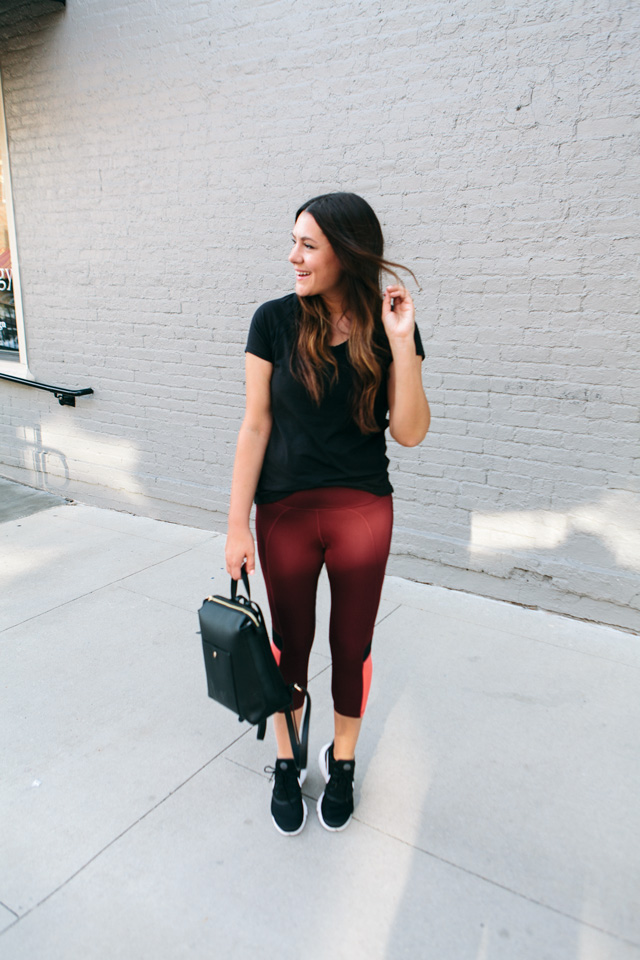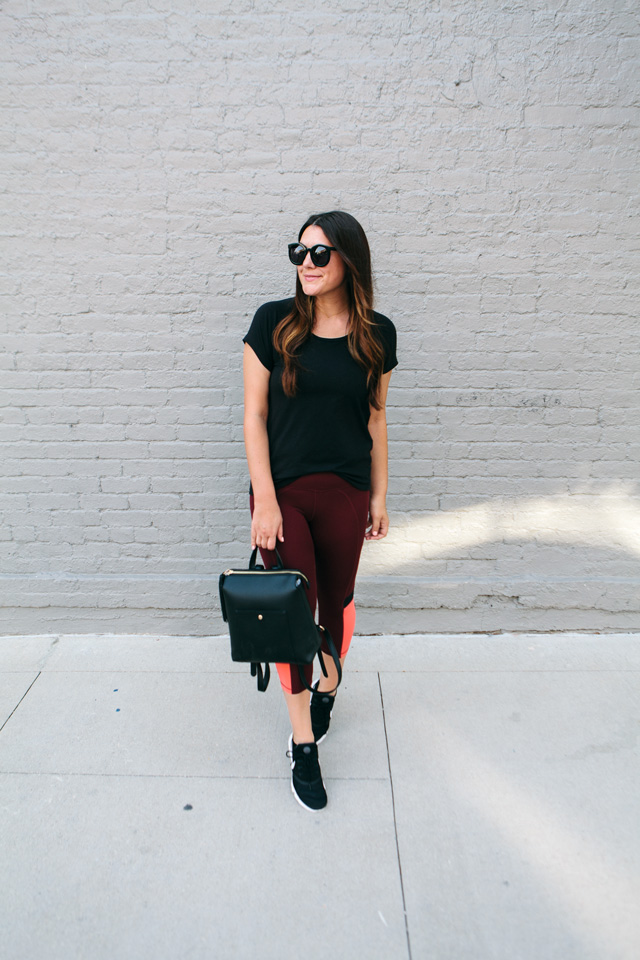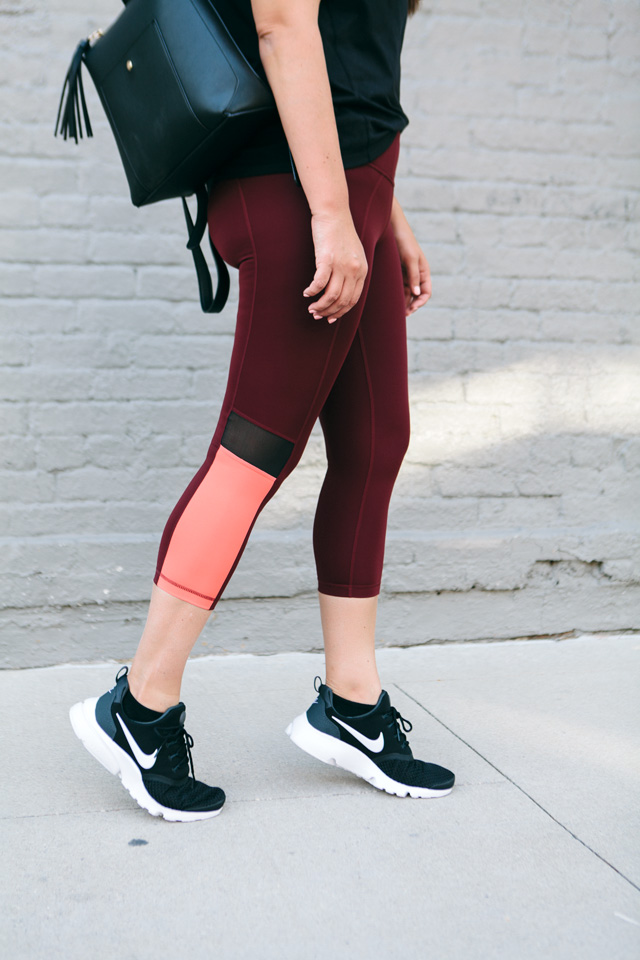 It comes as no surprise to me that the activewear styles of the #NSALE always end up as my favorite purchases. Activewear, if I can call it that because let's be honest I'm active in in 50% of the time, is something I wear almost daily and keep for years. Zella is my very favorite brand of activewear and it is ALL on sale right now. Okay, correction it's not *all* on sale right now, but there are some really great new styles on sale!
I picked up a couple of new yoga leggings from the sale. I got these maroon and color-blocked ones that I'm wearing here, these grey cutout leggings and just a regular pair of black yoga cropped leggings. You can never have too many basic pairs. This is the time to stock up if you are looking for workout wear! You seriously can not beat the quality of Zella at this price! I also picked up this pair of pink Nike shorts because it's currently 1000 degrees outside. Remind me that I was asking for this back in February. Find all of the activewear leggings here!
I also realized that this top that I've had for a while is on sale (and outside of the Early Access sale!) for $15!!!!! I hope those exclamation points show my excitement for this! The best quality for basically Old Navy prices right now. You can find this top here!
Sneakers are another great purchase of the #NSALE. This is basically the only time I buy sneakers. I seriously get all of my Nikes on sale at Nordstrom because WHY WOULD I NOT? It's too good of a deal not to buy them up. You can find all the sneakers on sale here!
If you aren't a Nordstrom cardholder, tomorrow is the big day! I'll do another post pulling what's left in stock for the public access of the sale but I thought I'd pull together a roundup of my favorite activewear!  All of my favorites are below.
---
Zella Live-In Leggings / Zella Sports Bra / Zella Cropped Leggings / Zella Ava Tee
Adidas Running Shoe / Zella Cropped Sweatshirt / Nike Low Profile Socks / Nike Tempo Shorts
Adidas Trefoil Tank / Nike AirMax Thea Sneakers / Adidas Flashback Sneakers / Zella Street Style Leggings
Alo Layering Top / Zella Vertigo Leggings / Nike Tank / Nike Presto Sneakers / Zella Joggers