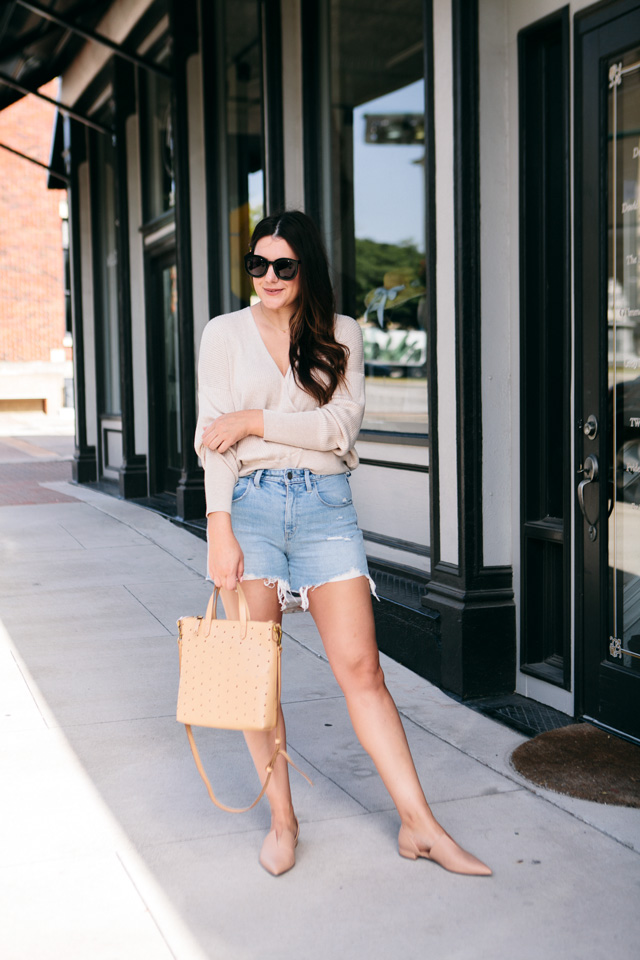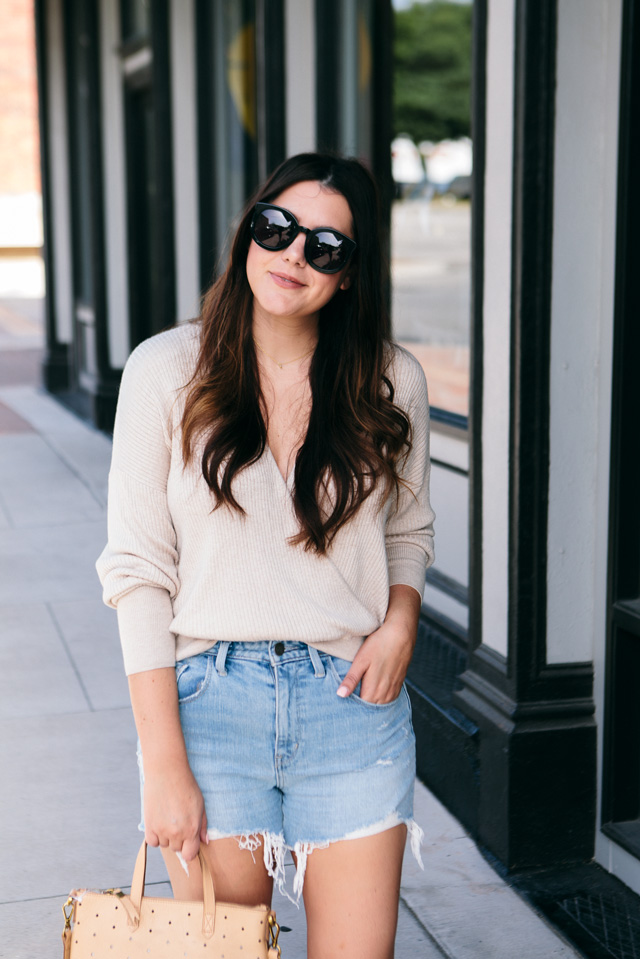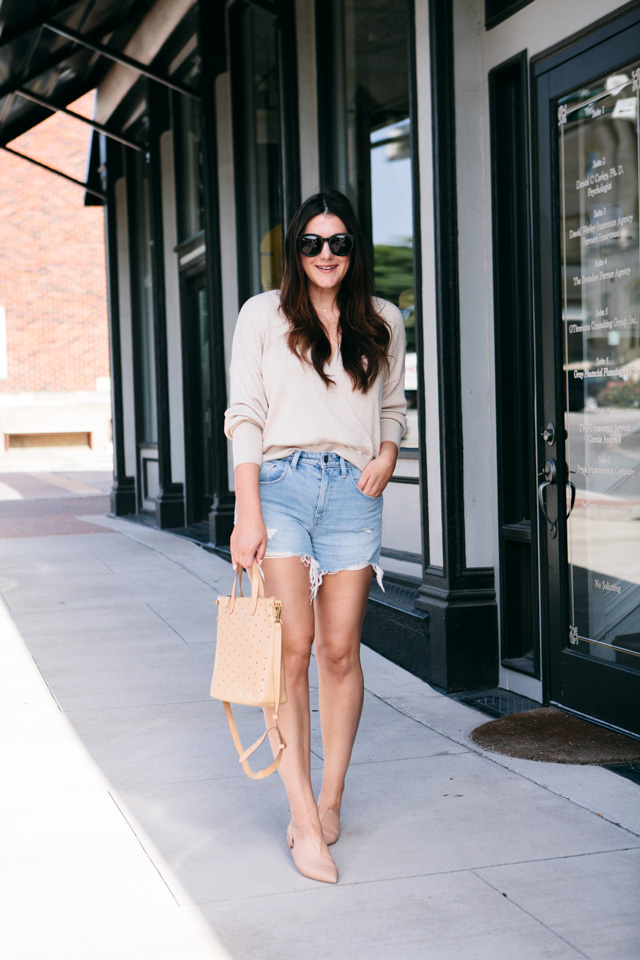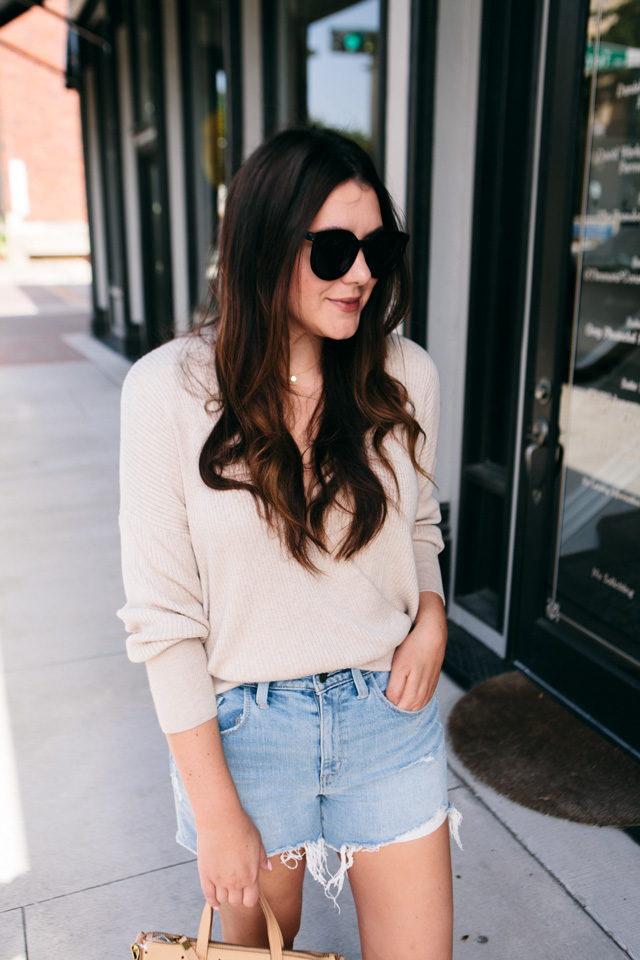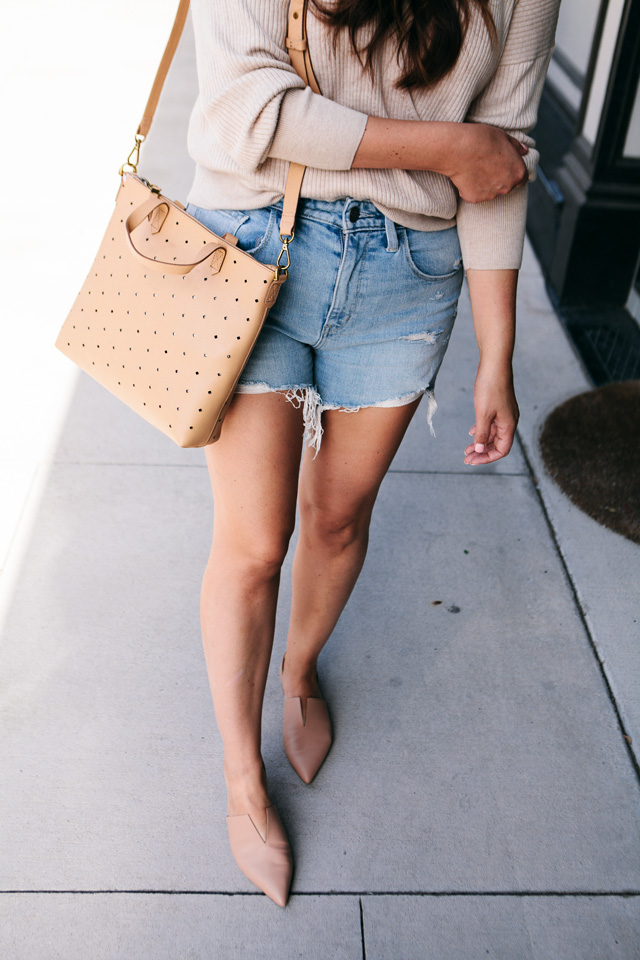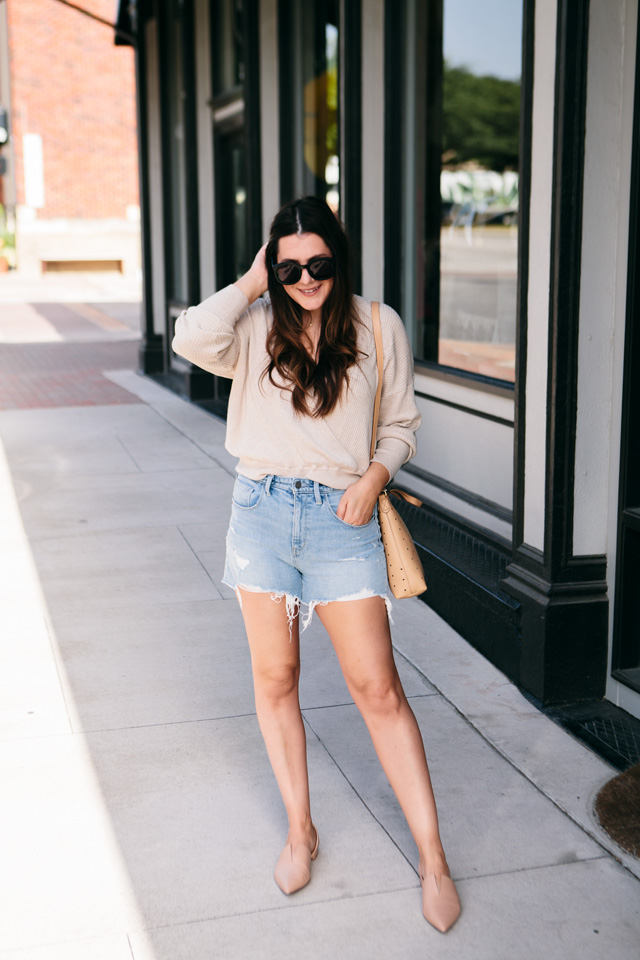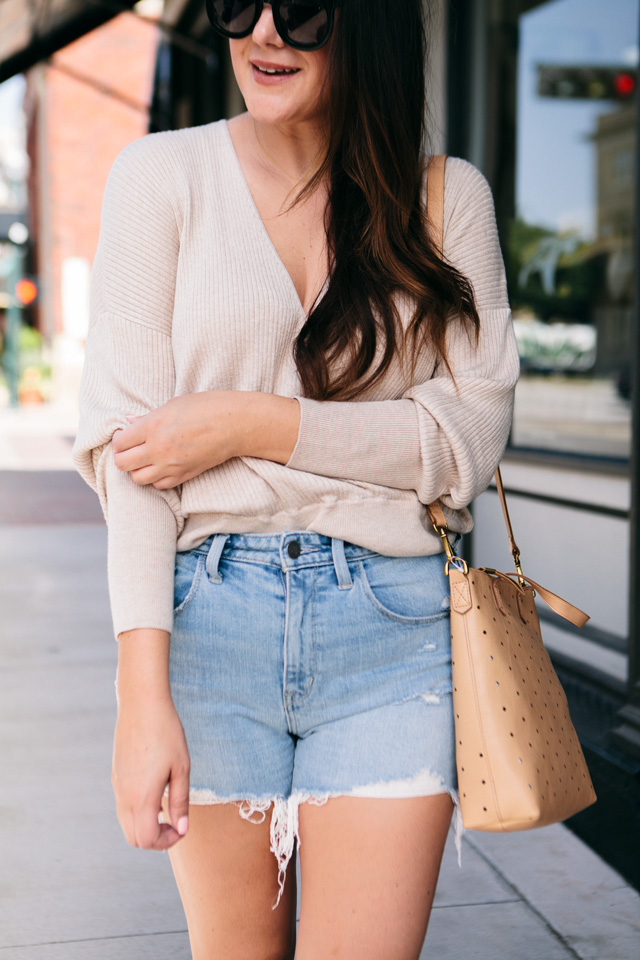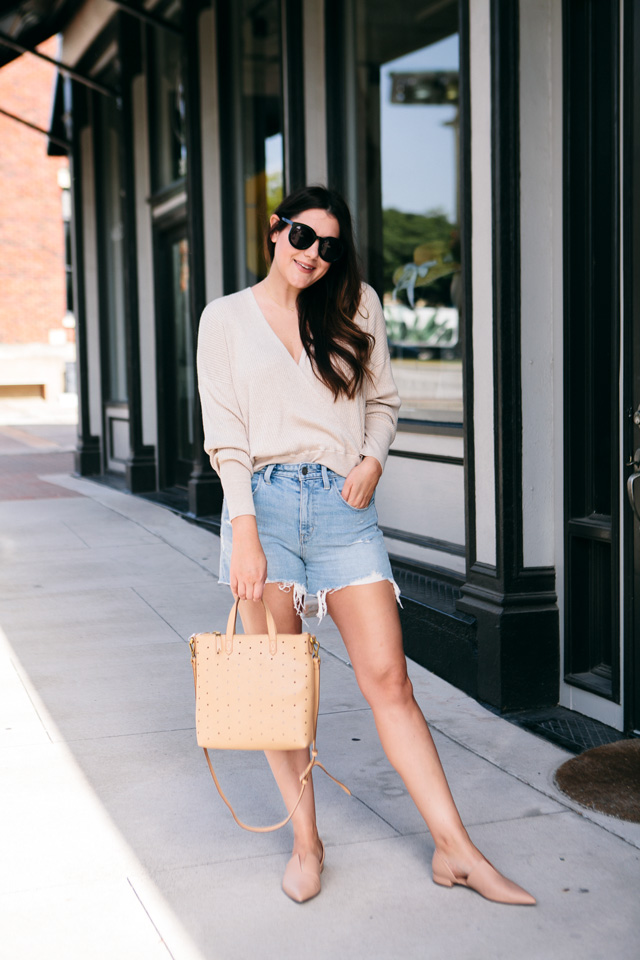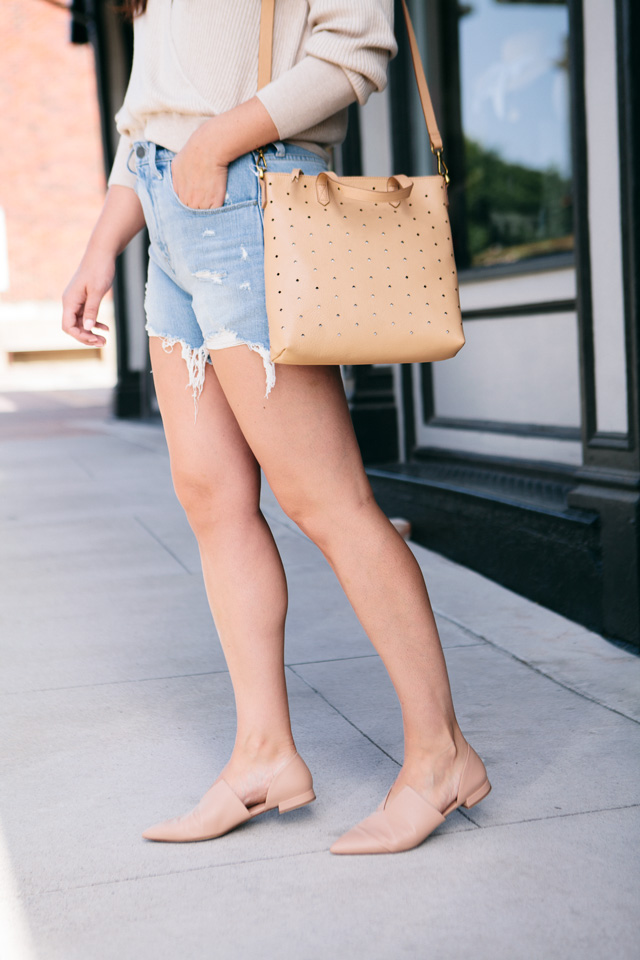 These shorts are back on the blog today! You guys loved these shorts when I posted them last week, which is funny because I was hesitant to buy them at first. They are a kind of like a mom jean look for cutoffs which I've been dying to try out but you know — it takes you a second to get used to a new trend. I'm so used to wearing a low rise short that the high rise trend had to settle in before I really starting to love it on me. And now I don't think I'll ever look back. High-waist shorts forever!
I *may* have returned to the Nordstrom Sale and bought a few more things. I started looking online as I was making my BIG roundup and I couldn't take my mind off of a few things, this sweater being one and this bag being the other. I don't know how I missed this sweater the first go-round. It was quite chaotic on the day I went, which is why I prefer to shop crazy sales like this online. But the second go-round I found it and snatched this sweater up! I loved it in the lavender as well but decided on this beige color. If you are looking for more color though, go for the pale lavender! It's beautiful in person. (The sweater fits true to size. I am in the medium.)
I couldn't resist this color of leather on this mini Transport Tote from Madewell. Madewell on sale is a no-brainer and this color of this leather is my very favorite. It goes with everything, year round. And it matches my dream flats. How could I say no to that??
Only a few more days until the Nordstrom Anniversary Sale opens to non-card holders! On Friday, I'll do another roundup post of what's back in stock!