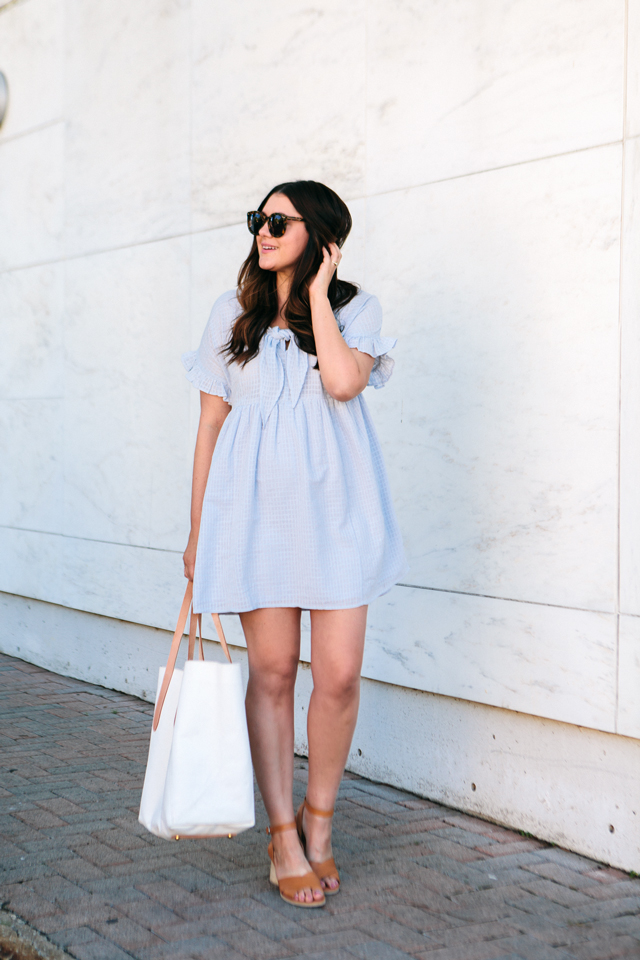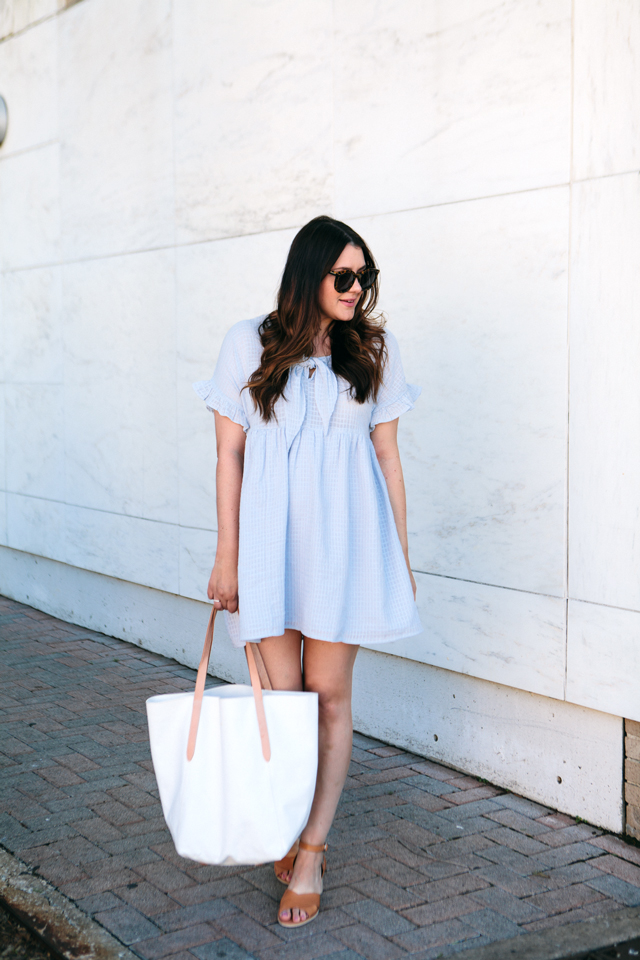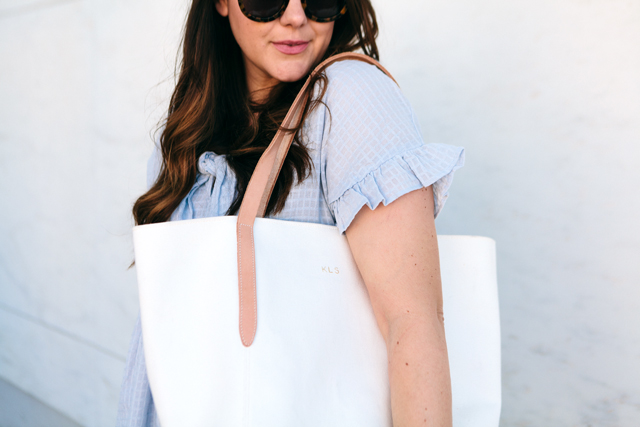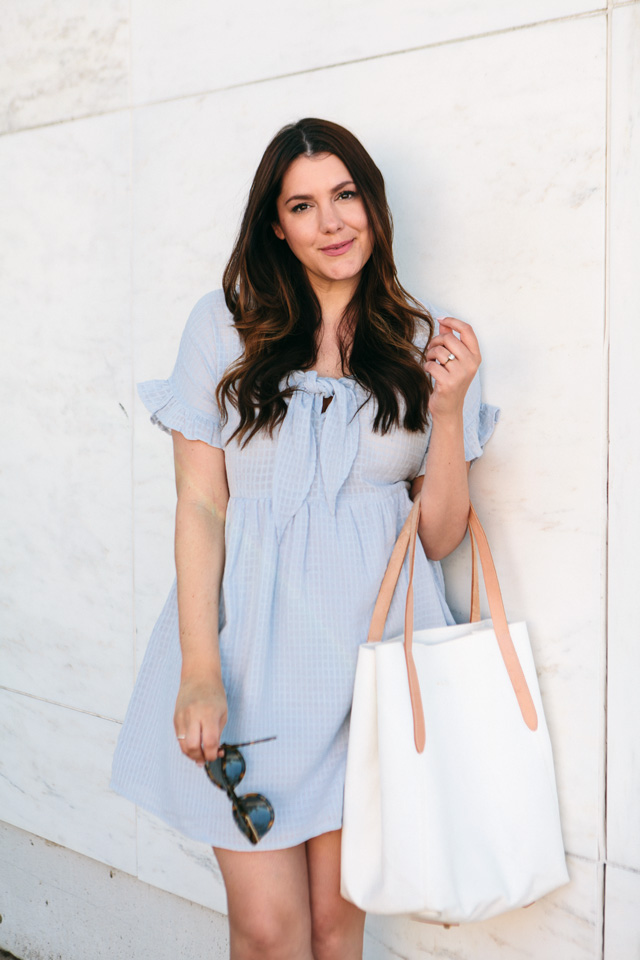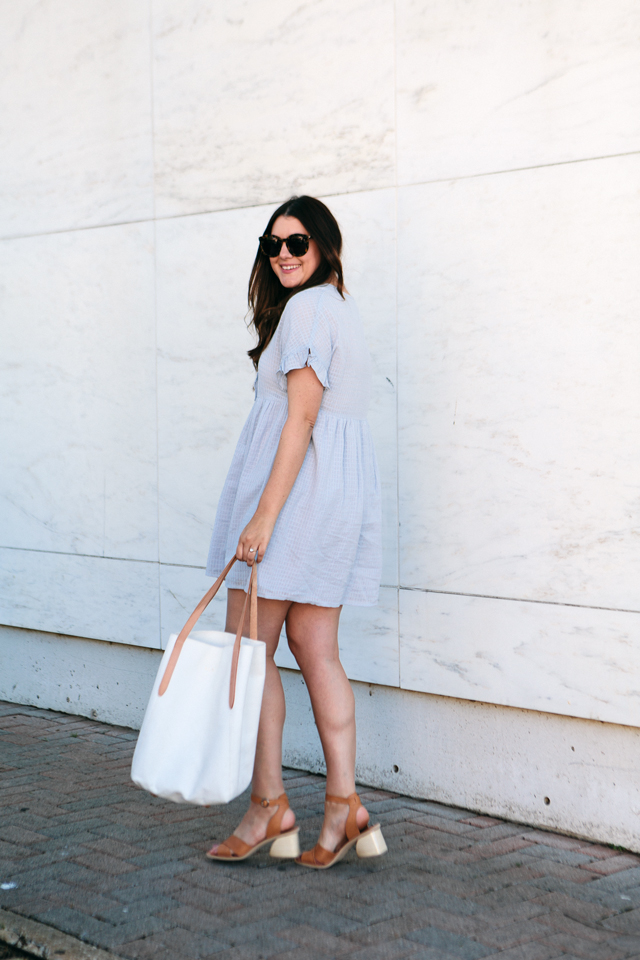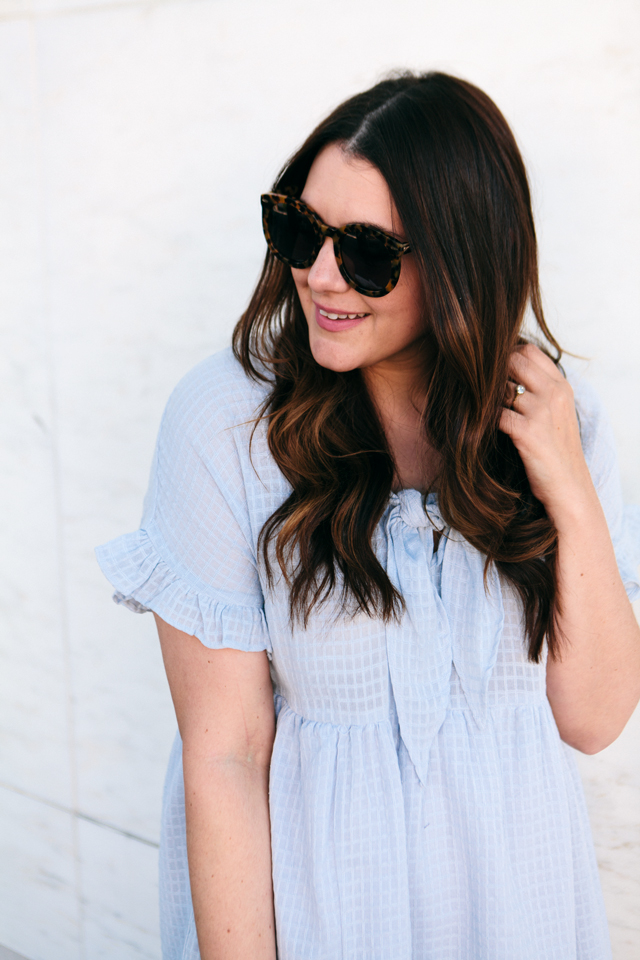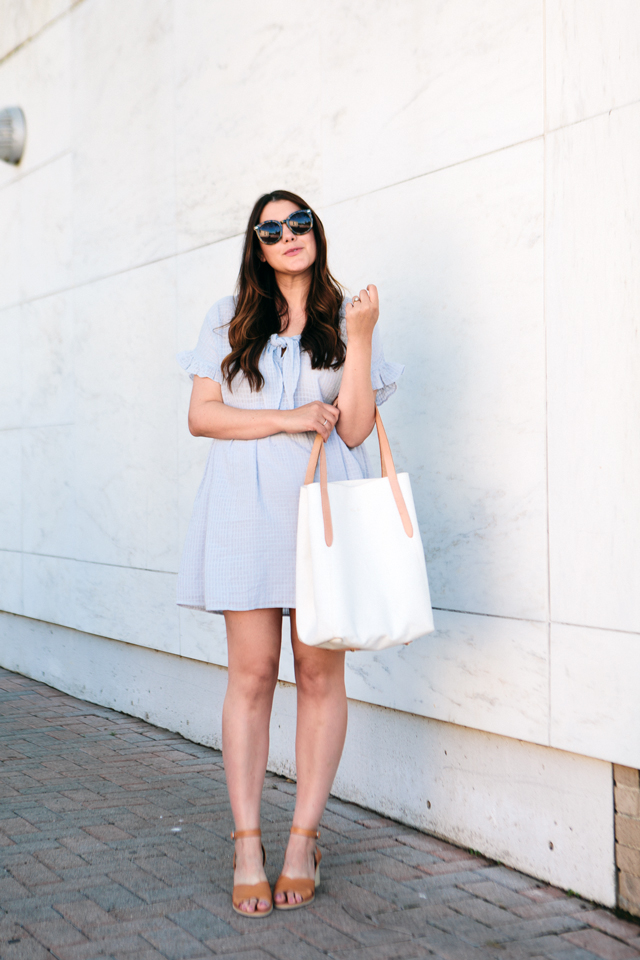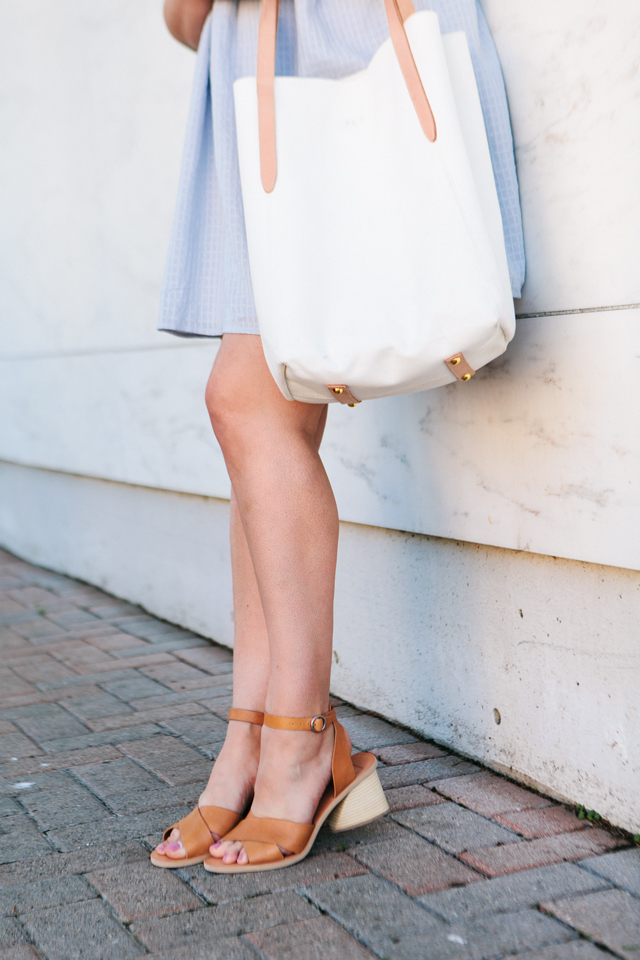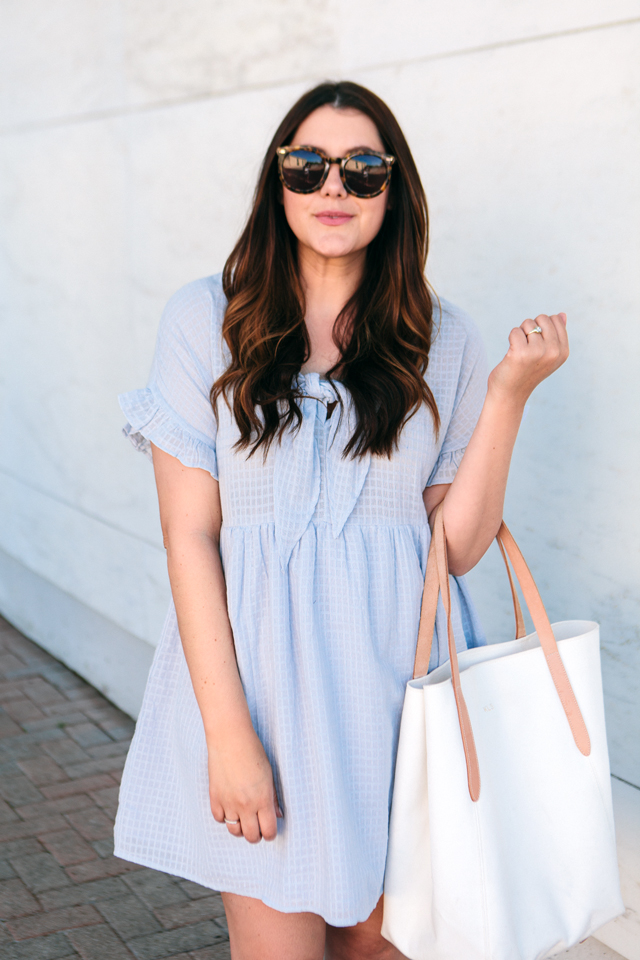 Every once in a while a dress comes along and you think 'where have you been all my life?'
This blue babydoll dress is no exception. I loved it online and when I got it in, I slipped it on to try the size and it was comfortable so I just left it on. Bryan came around the corner and goes 'wow! you look pretty.' Now you guys, B is a sweet, sweet man and he tells me many compliments, but I'm telling you it's the dress. I had my hair up in a wonky bun, makeup half smeared from the day, baby food dried in the crook of my arm — it was a look, let me tell you and not a good one. But like Cinderella, I put this dress on, the magic came out and bippity-boppity-boo, Prince Charming comes around the corner and throws a compliment my way. Well, well, well. Looks like I'm never going to take this dress off.
You can find this dress here! My fit info below.
I know you're going to ask, but this canvas tote is not the one from Madewell I linked. But damn it's close, no? This one that I'm carrying is from Cuyana last year or maybe the year before? I can not remember. 2017 has basically dissolved from my memory  I'm serious, when I think about 'last spring' my brains skips last year and goes directly to 2016. It's like 2017 didn't even happen. (Pregnancy made my memories fuzzy, anyone else? Is this a thing?)Also just so you know, when I think about memories it always starts with what outfits I was wearing. That's how I timeline things in my head. This blog is basically my best memory keeper.
Either way, this bag from Cuyana is no longer in stock but this one from Madewell is a duplicate if I've ever seen one. You can find the canvas tote here.