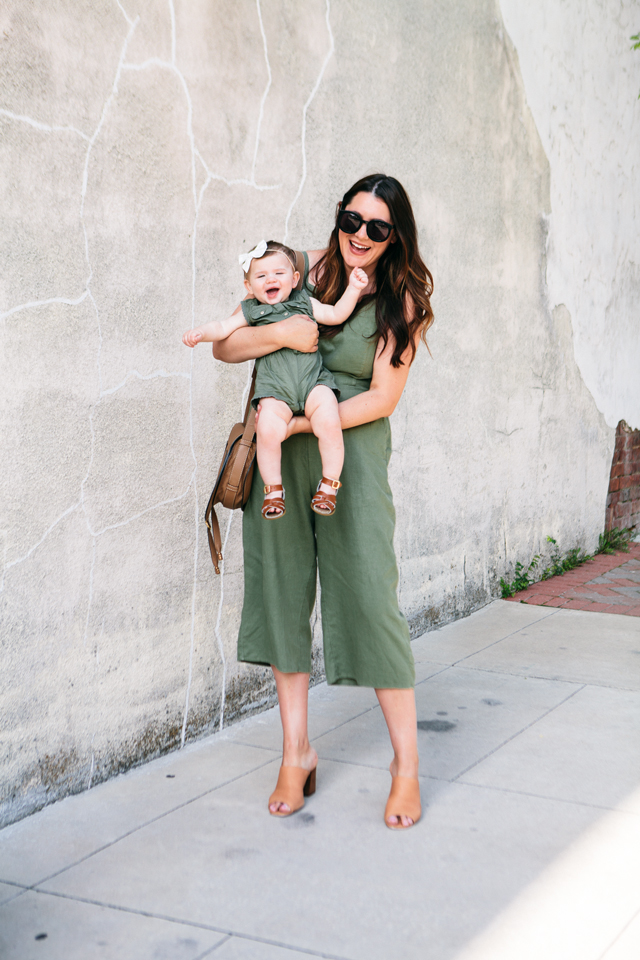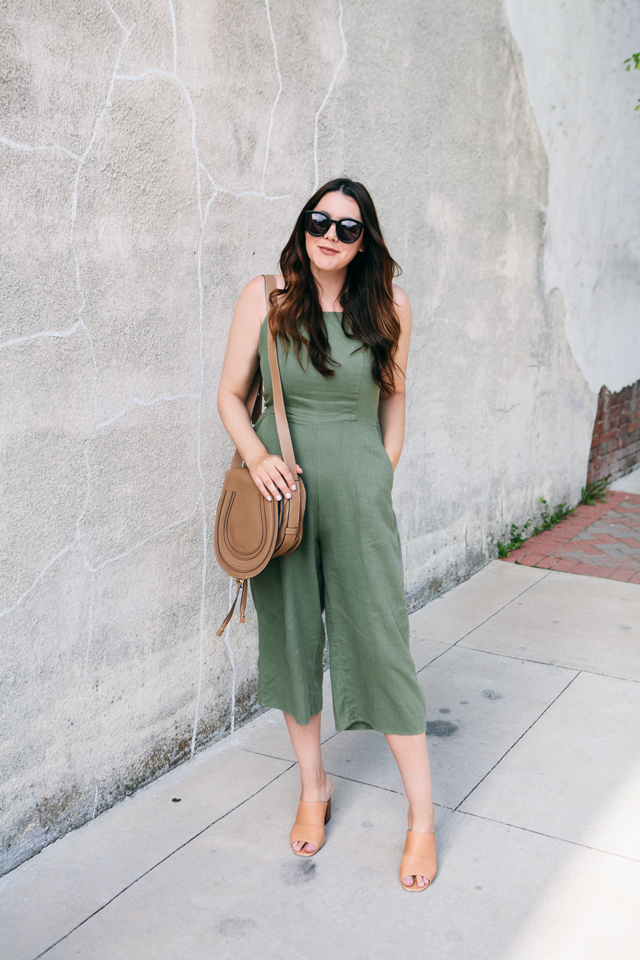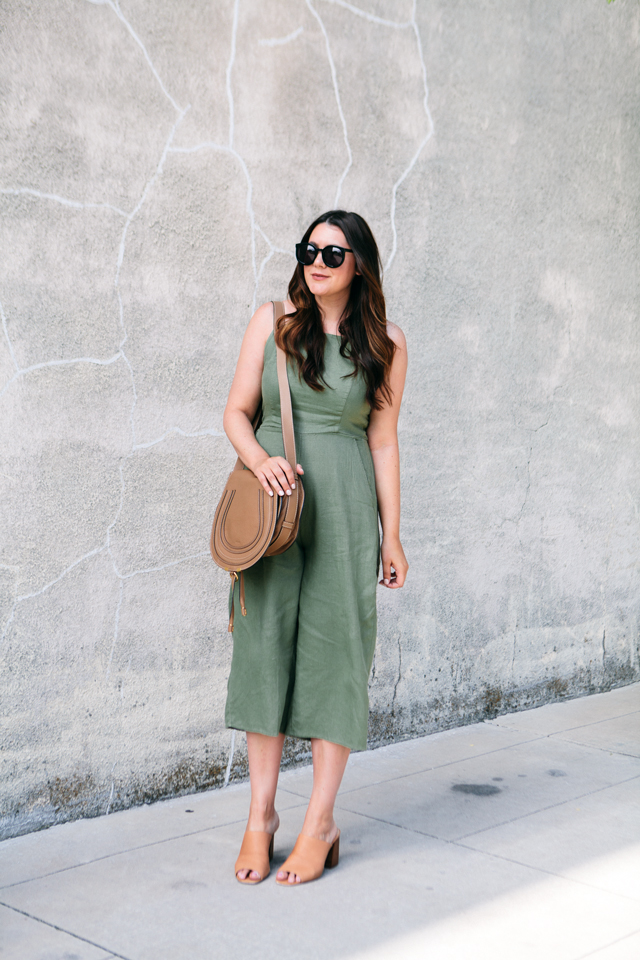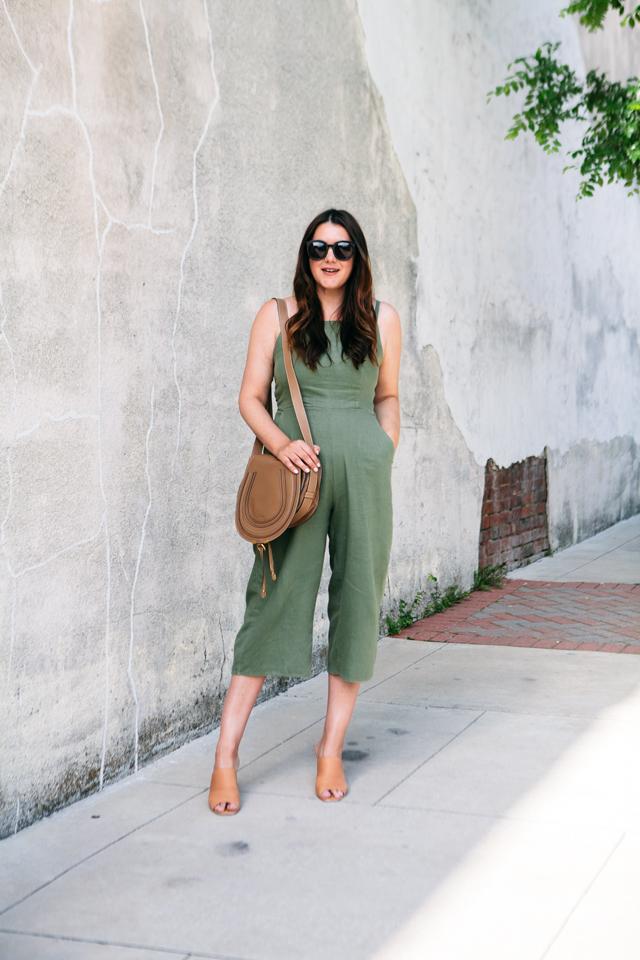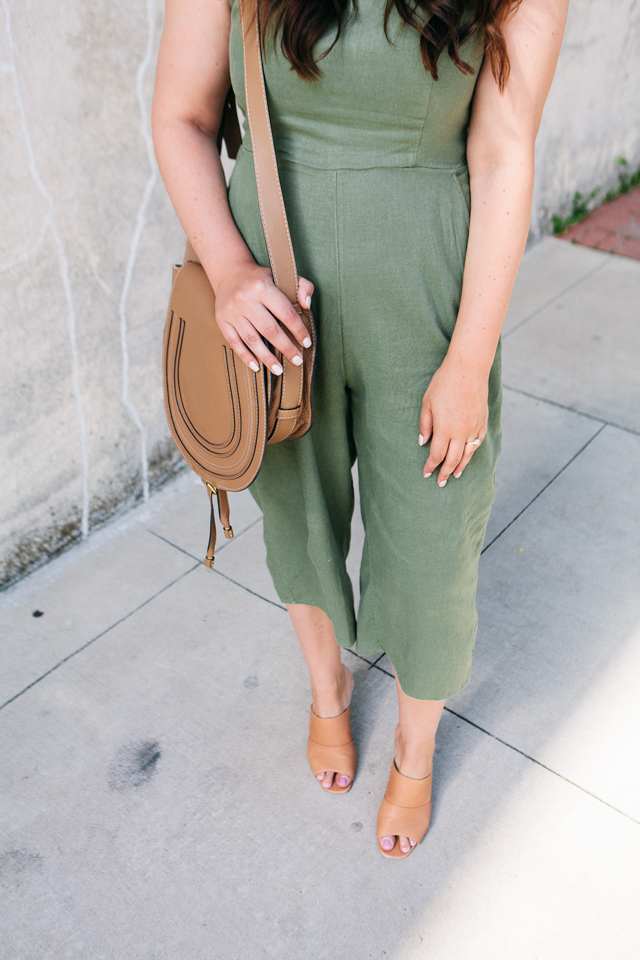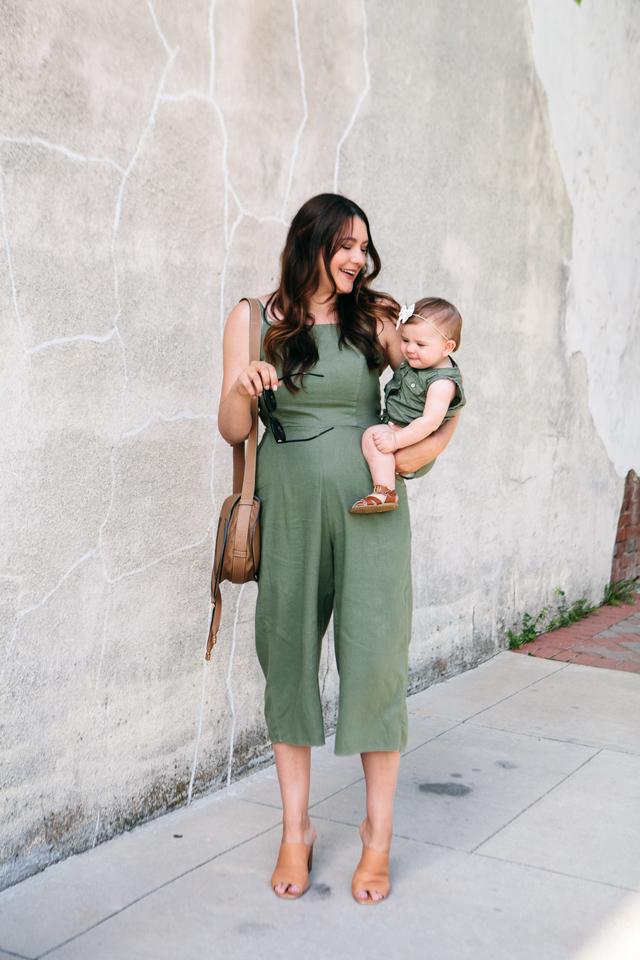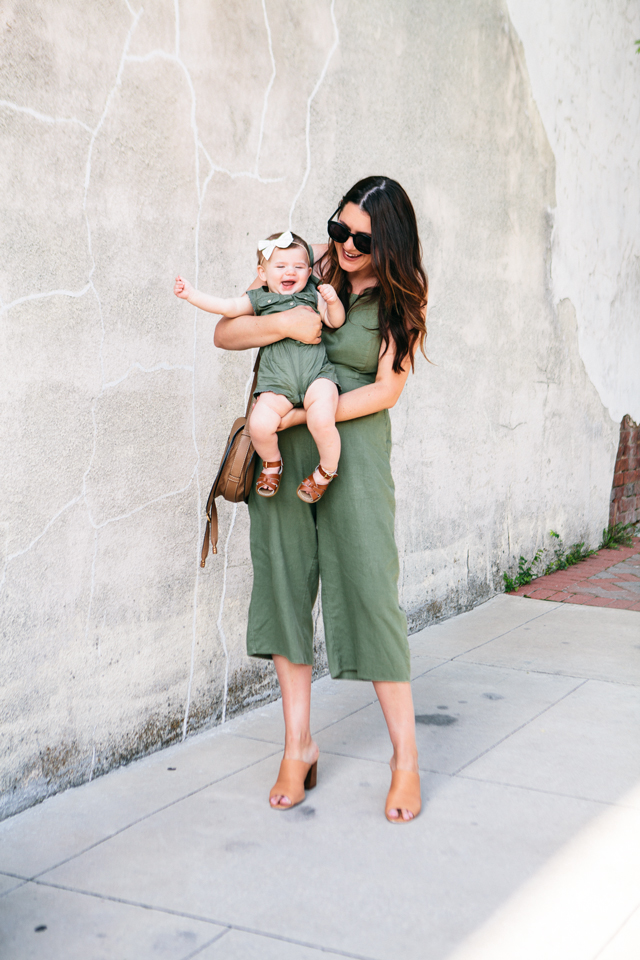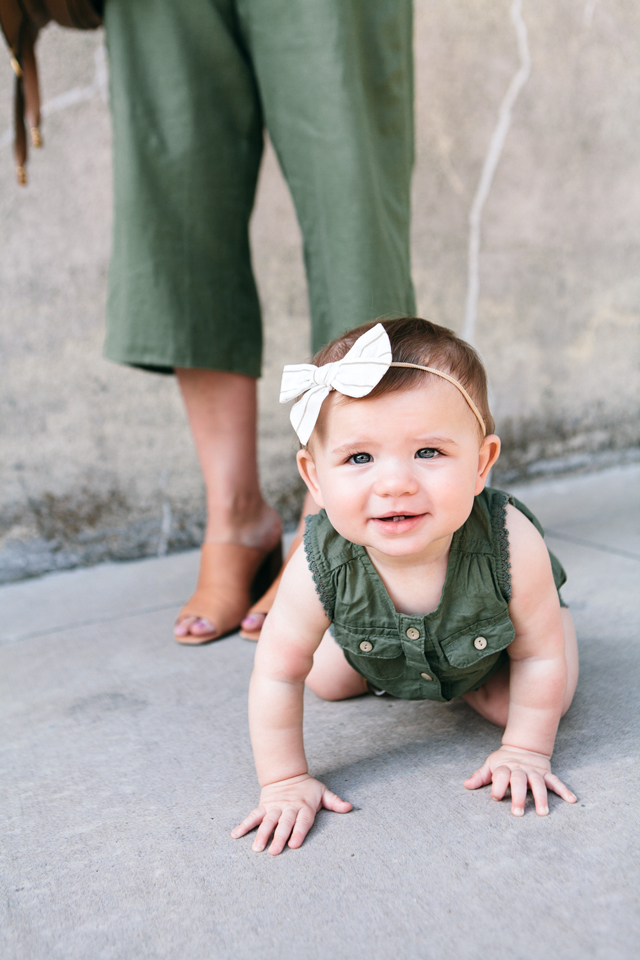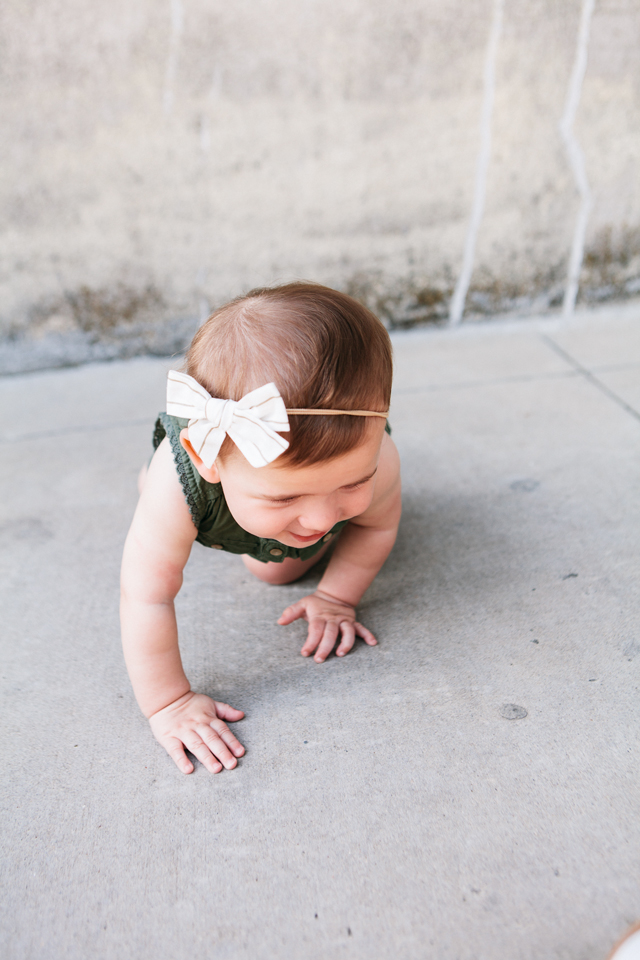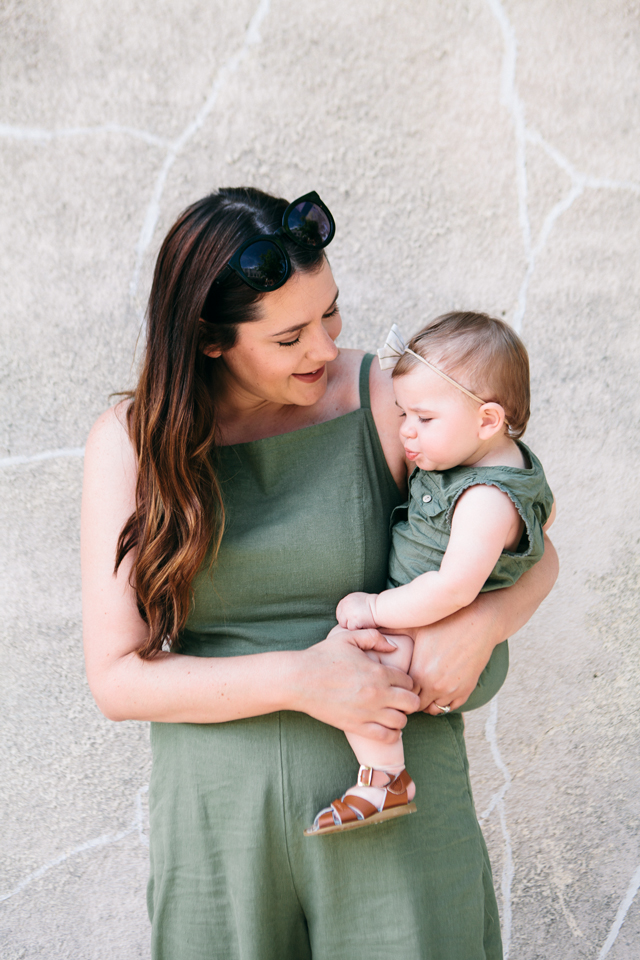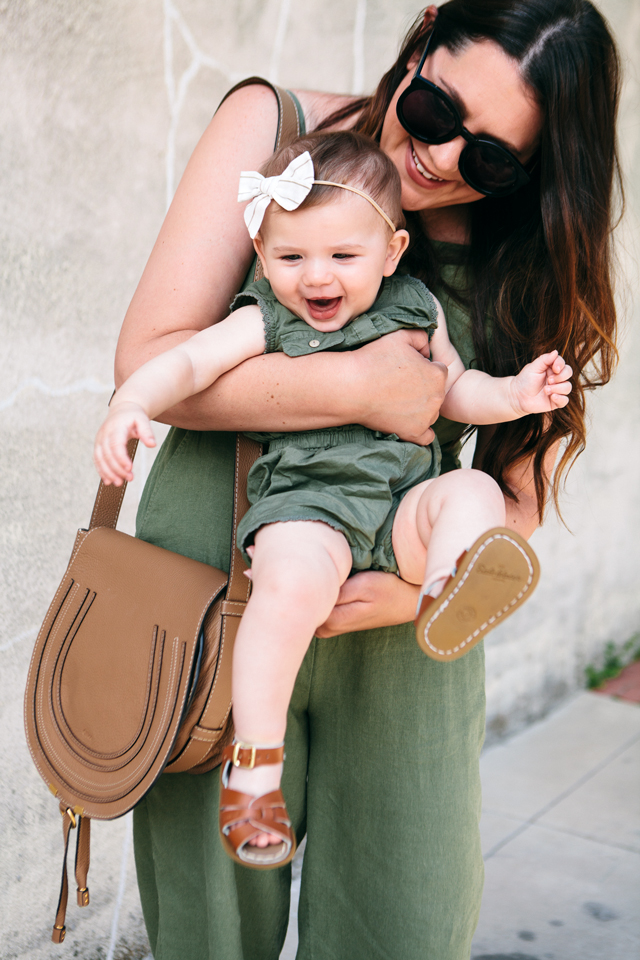 Realistically, how long do I have until Gemma doesn't want to match me any longer? 3 years? 5 years? I feel like I need a timeline so I can basically max out her matching Mama quota because Lord knows there's going to come a day when she says 'NO' to my twinsistence. But right now is pure. Right now we shall shamelessly dress alike as much as we want. That is until she learns shame. What is that, around kindergarten age? Wait…I'm 30-something and still shameless — maybe we've got longer to dress alike than I thought…
As the story goes, I was shopping for her and found a PERFECT match in the mama section. But I mean, who could pass this up? First off, they are both jumpsuits and second they are both a very lovely color of olive, summer's best neutral. I truly love this jumpsuit, the fit on it is just perfect. It's a linen feel and it's really comfortable. I think I mentioned this previously but I've been loving one-pieces this spring. I think it was my inability to wear them last spring and summer, so now that I have the freedom to, I'm just wild over them. My only note: I wish my romper buttoned at the legs as well.
You can find Gemma's jumpsuit here and my jumpsuit here! Our fit info is below!
As you can tell from the photos, Gemma is very energetic and happy. She has conquered crawling and basically wants down at all times. Most of the photos we shot were of her looking down at the ground and trying to slip out of my arms to get to the floor. When she first started crawling I could tell that she didn't realize what she had; she didn't know she could move from room to room. Well, guys — she knows now. Homegirl is fast, too. Our dogs are not into this crawling stage, we will just say that. I've already warned them — the next stage is walking. No one in our house is prepared. No one.
Side note: Tenth photo down — if you ever wondered what Bryan would have looked like in a romper and bow, there you go. I told Gemma the other day that I wanted to look like her and daddy. And then I realized how creepy that sounded.