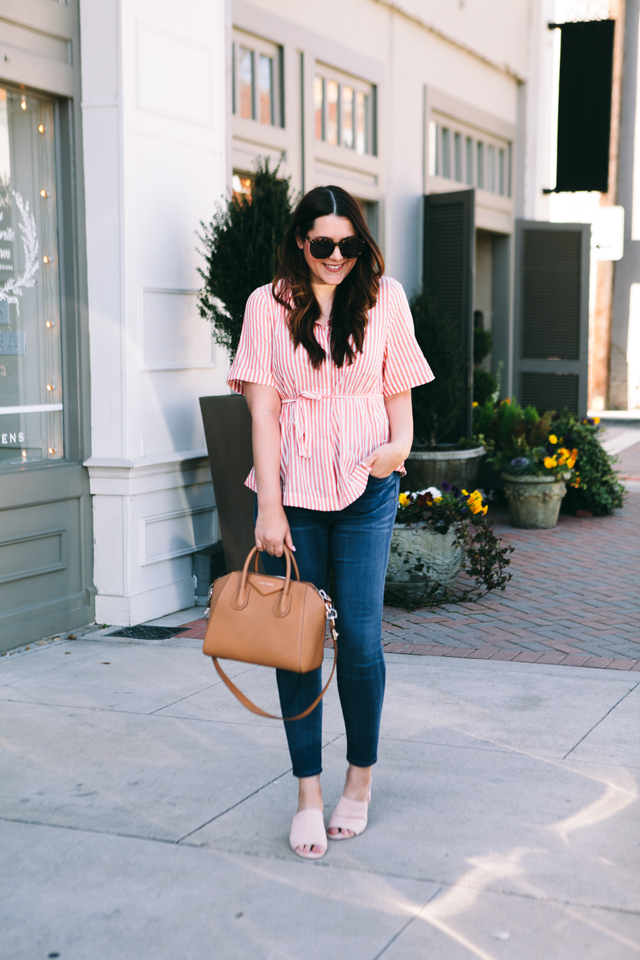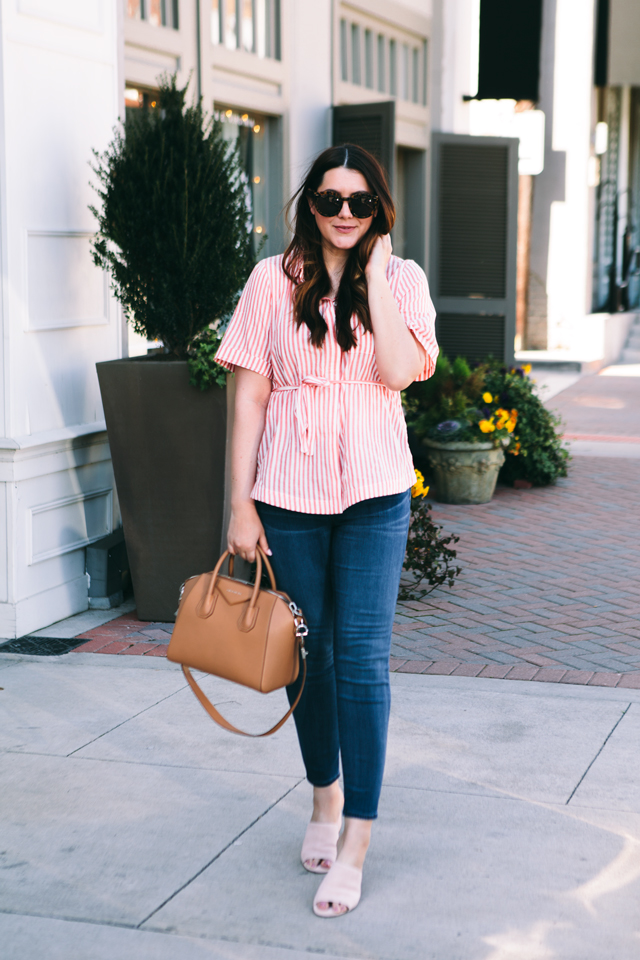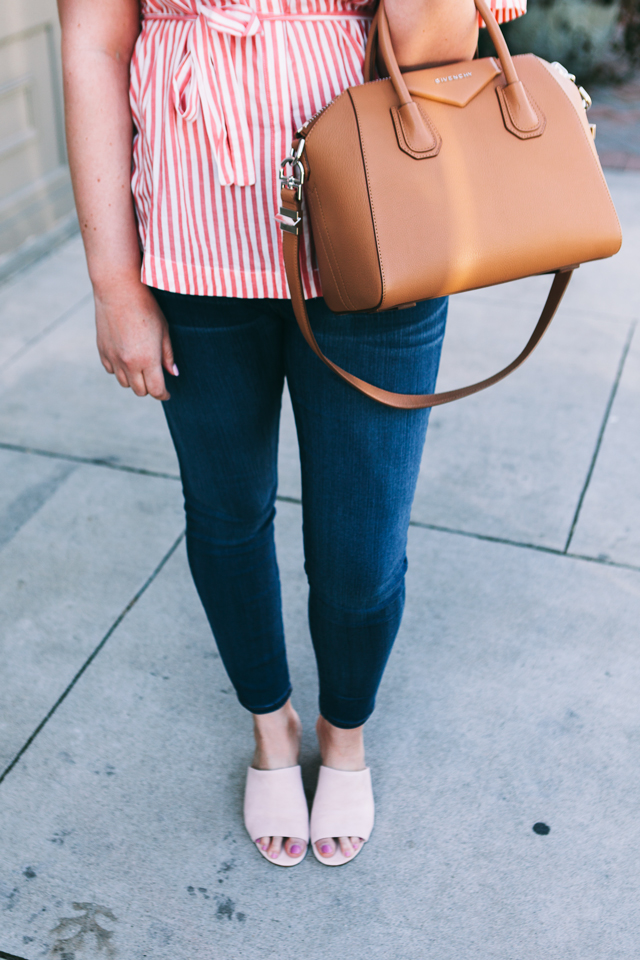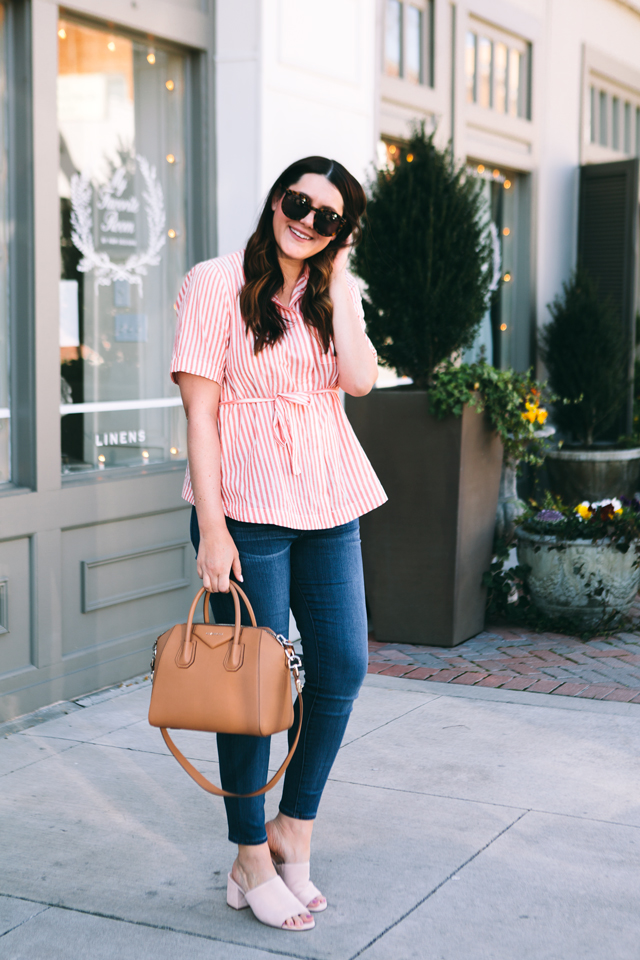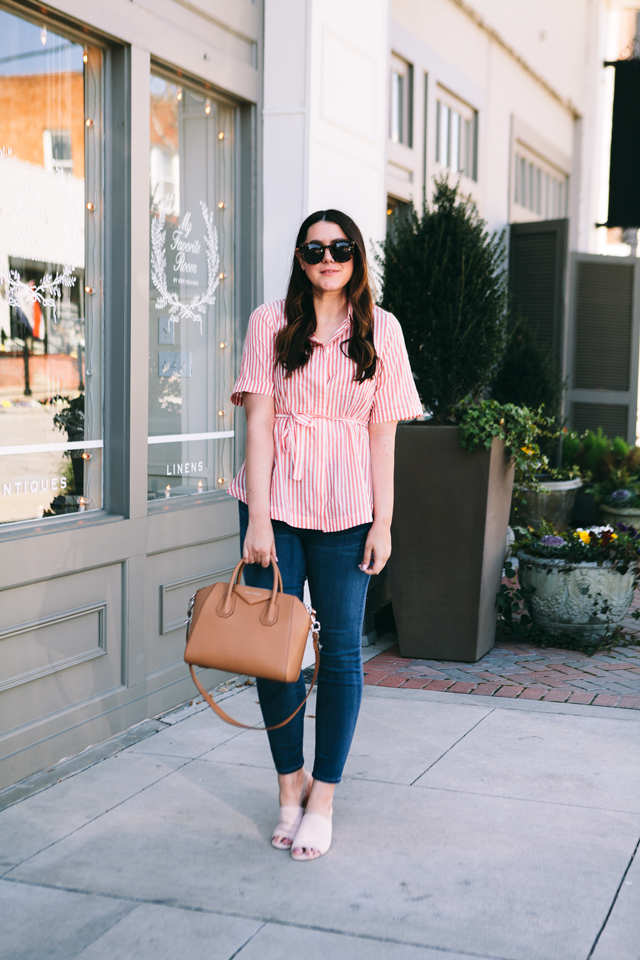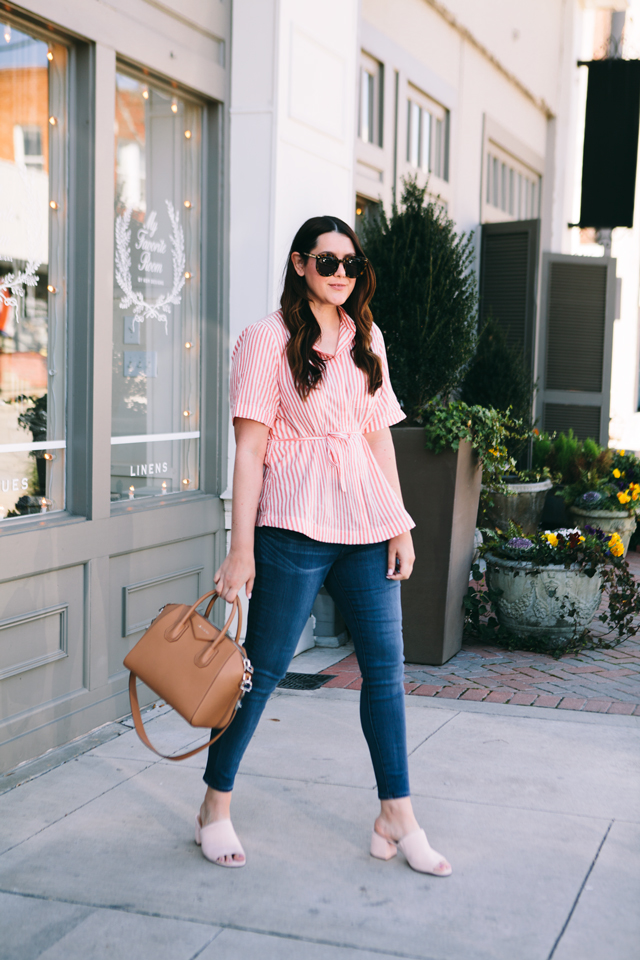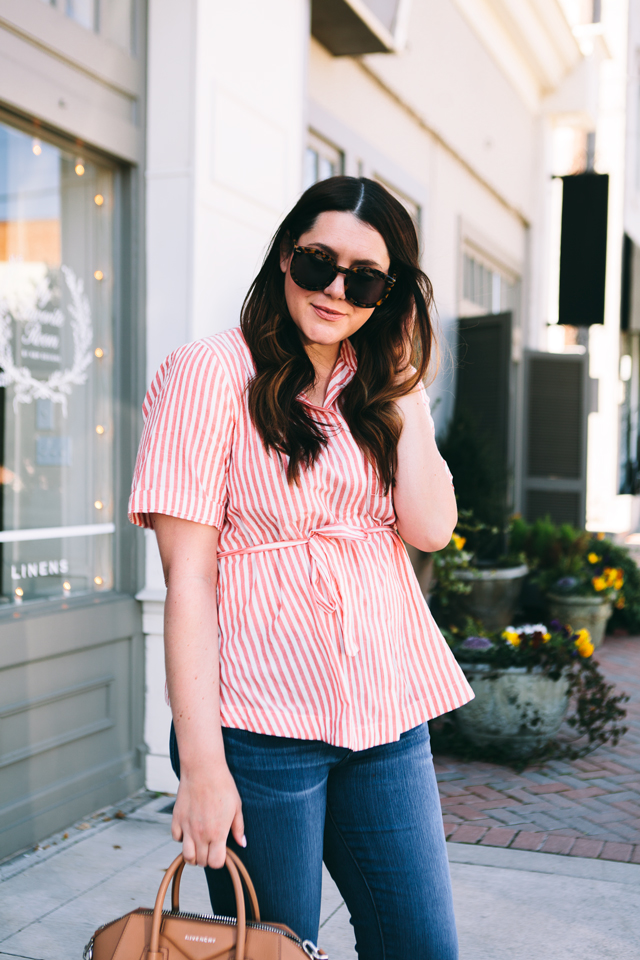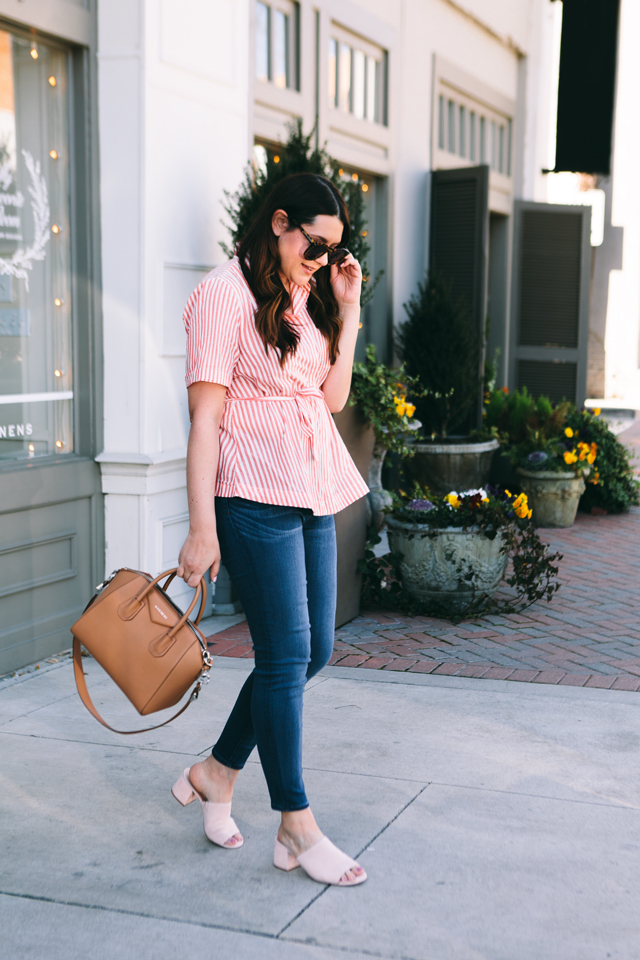 Happy Friday, friends! We are currently packing for our first airplane ride with miss Gemma Rose this weekend! I am equal parts nervous and excited. It isn't too long of a trip, so I'm hoping this is a quick introduction to travel for her. I spent basically all afternoon yesterday trying to figure out how to fit our whole house into a suitcase. Turns out, it IS possible but it's not just one suitcase. If anyone thought I was an over-packer before…
How about this striped blouse! Doesn't it just shout spring with its pretty coral stripes? At first, I thought this was going to pair perfectly with my white jeans, but I decided it looked best with denim. The white got a little too sweet, but the darker denim is just right. Also aren't your pale pink shoes too sweet? Is probably what you are thinking. Well yeah, but I'm never giving up my Gemma pink shoes.
You can find this top for under $100 here!
I will keep you guys updated on our trip via Insta stories this weekend but in the meantime…wish us all the luck you've got. 😉