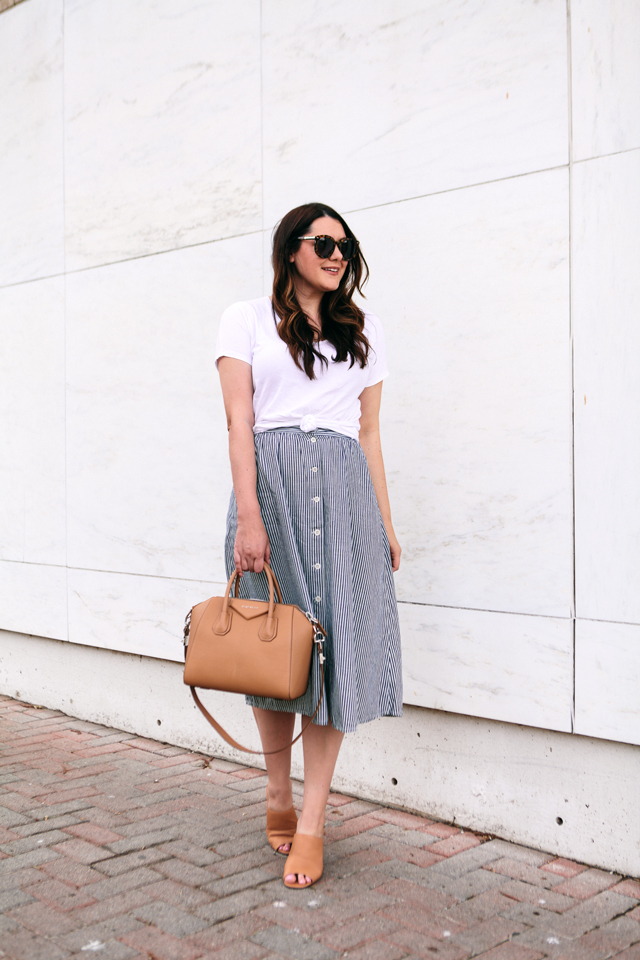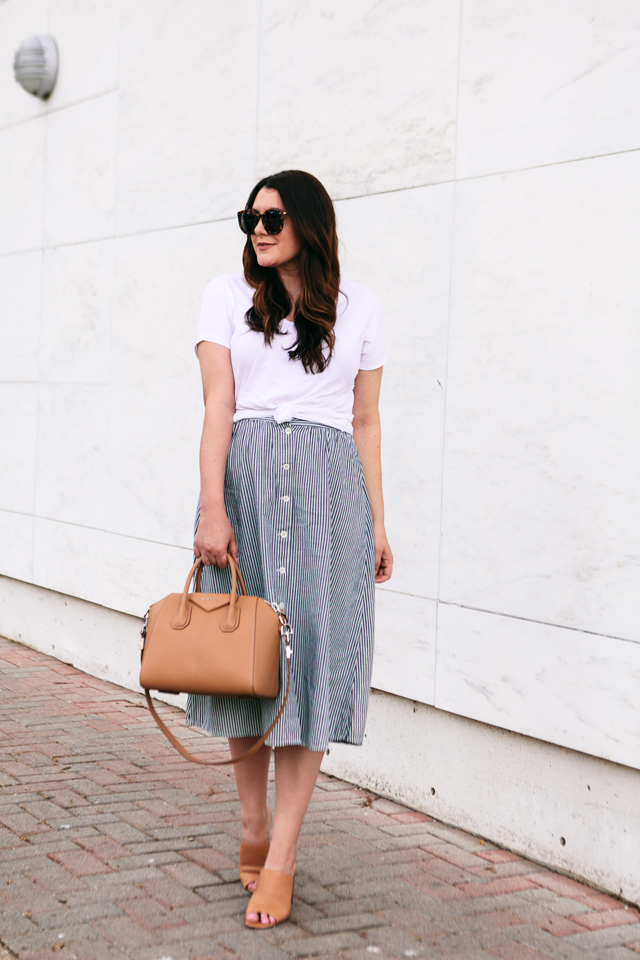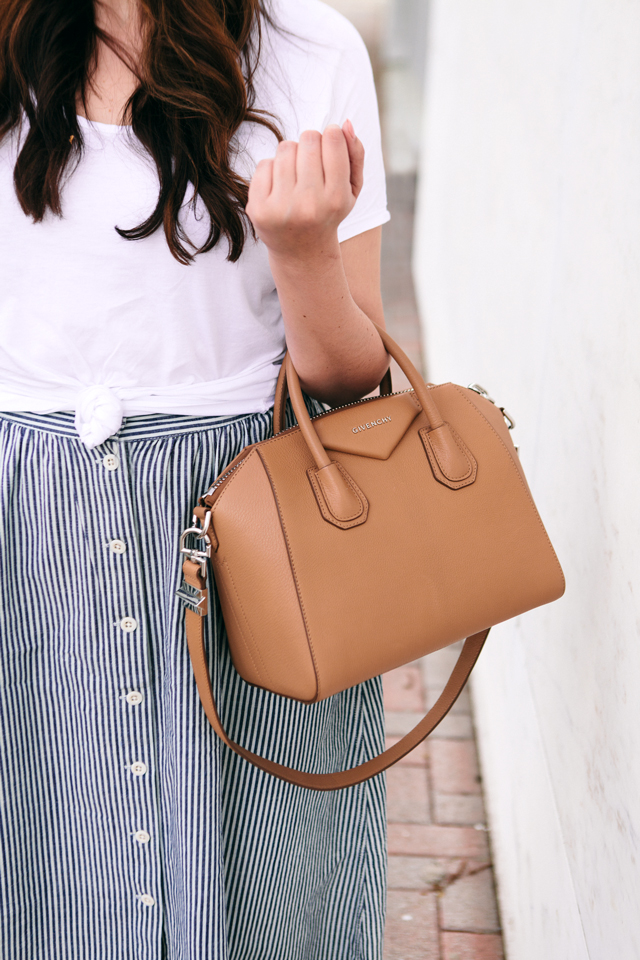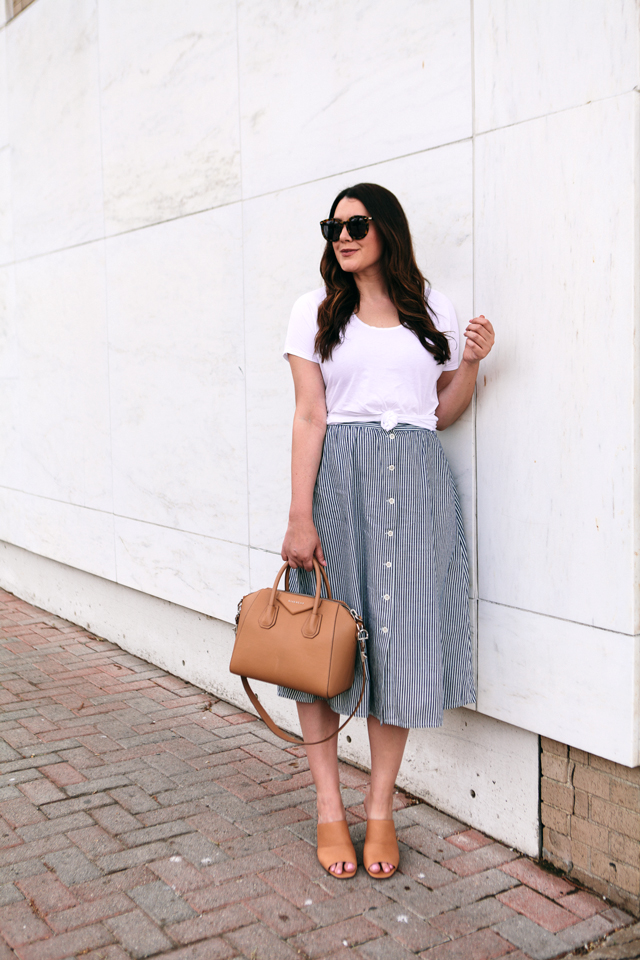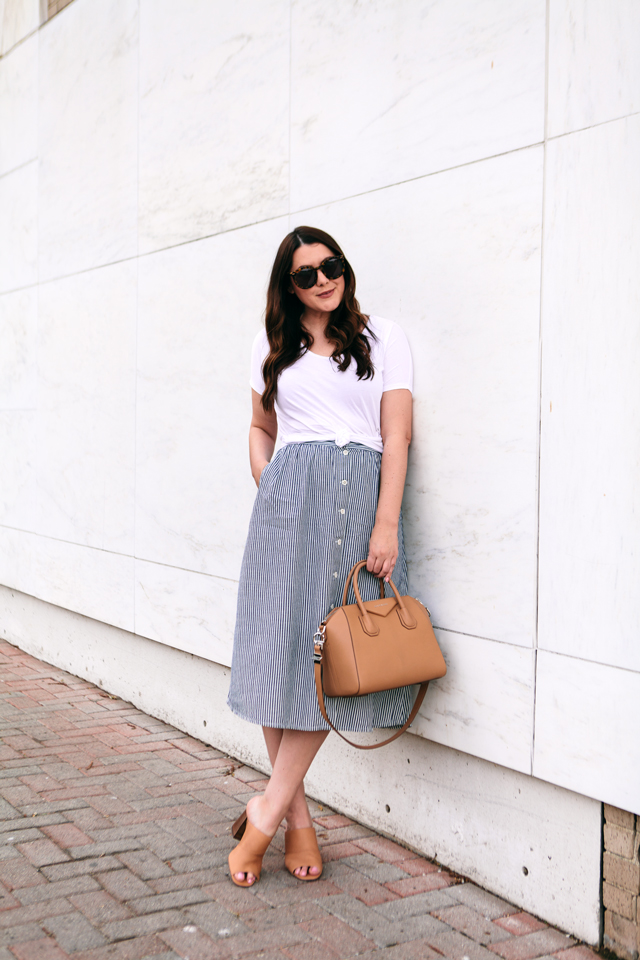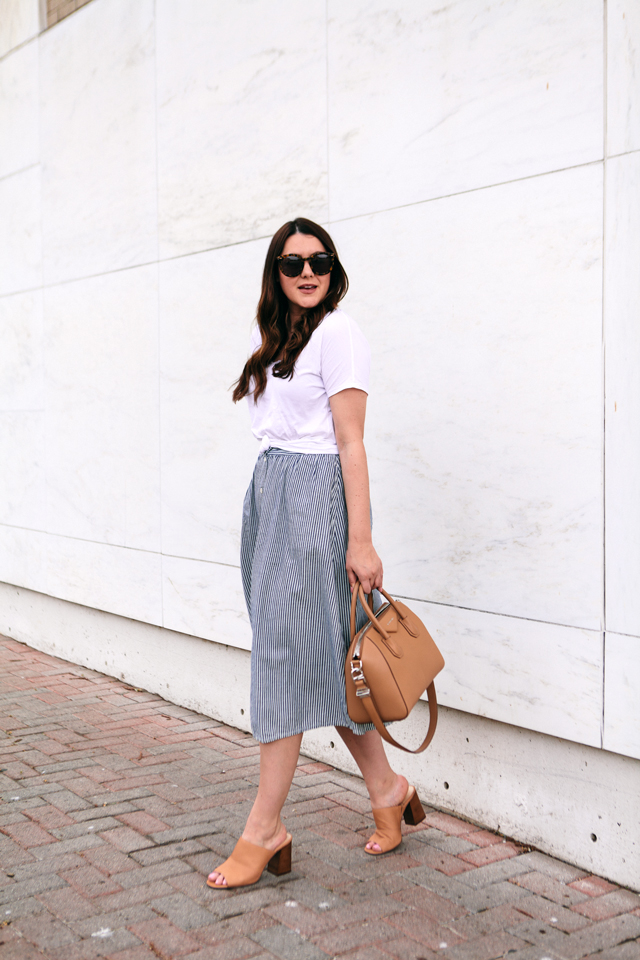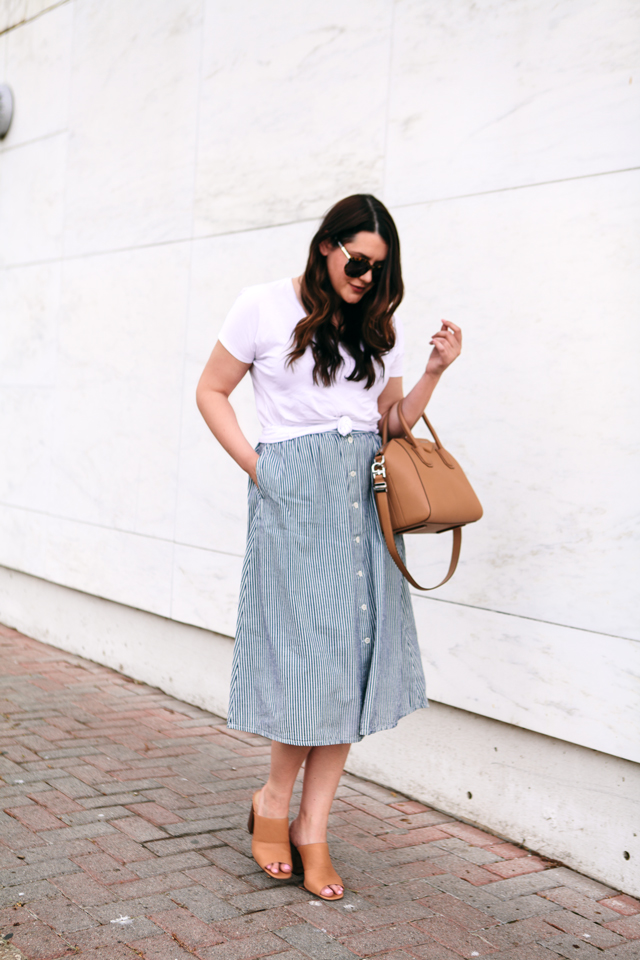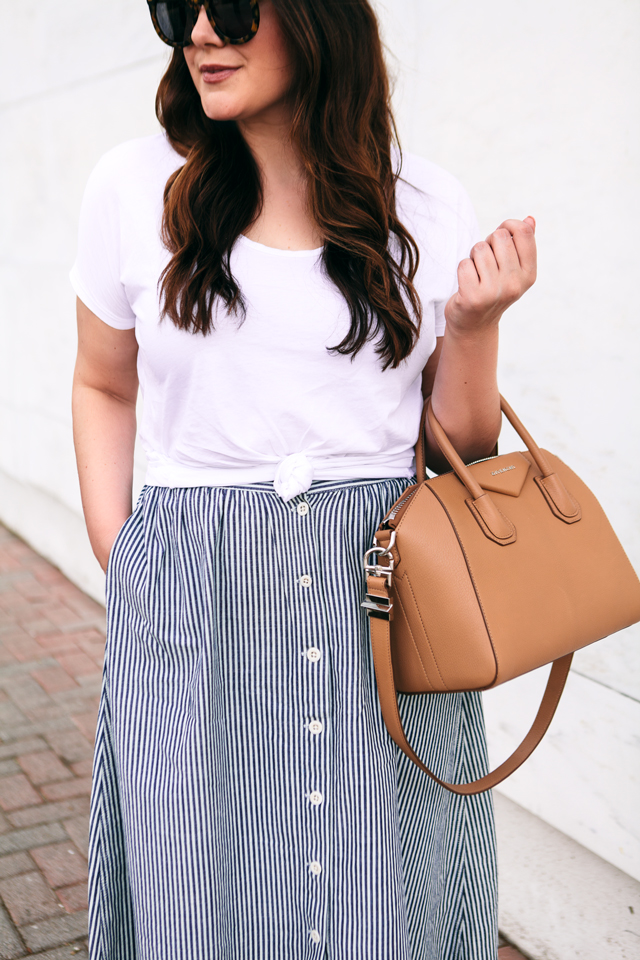 Every once in a while comes an outfit that I just need to tell you all about. Like I literally could not wait to get to this post today. So I am going to start at the top and make my way to the bottom!
So a few weeks ago I peeped on my IG stories and wondered if Everlane shirts were a good buy for $20. I got an overwhelming mix of yes so into the cart they went. I bought three different shades in three different fits (a white U-Neck, a navy Square tee, a black Crewneck) just to see which I liked. Turns out I like all of them because of course, I do. I love Everlane and rarely do I find something I don't absolutely love. I am wearing the Everlane Women's Cotton U-Neck tee here, and I've tied it up instead of tucking, to keep it a clean look. Also, don't ask how I tied my shirt like this — it was a once in a lifetime knot. I am ALWAYS looking for white tees, in fact, my closet has a lot of them — some great, some not so much.  One of my favorite tees is from Vince, but at $95 a pop, it's not something you really want to wear around say a certain 7-month old. And honestly, she isn't that messy but her mom is. Plus, that's the tee that I seem to always get stains on (Without a baby, mind you. I do mess all on my own.) So I wanted a nice but cheap white tee and I have found her. She feels high quality but she's a cool $20. Oh and this is shown after a few washes. (I don't dry most of my tops because they will shrink and your clothes will last longer if you don't dry!I always hang to dry.) Everlane tees – I am a fan. You can find this $20 tee here. ANd if you want just a crewneck, here is one for $16!
Moving down the list, I don't know if I've been ignoring Madewell or maybe they had a comeback while I was pregnant, but Madewell has been hitting all the right notes with their spring line. This chambray striped skirt made me toss my jeans to the side in an instant. Sometimes even a jean addict needs a little bit of a new look and this skirt gets it just right. It's so springy and I can just see it with a simple tank and sandals this summer. I can also see it on me on a beach vacation. But alas, that's a whole other conversation. 😉
Last but certainly not least — these shoes. I'm not going to mince words here: You need these mules. They are leather, they are that perfect shade of light tan that works fantastic in spring and fall and they are so comfortable. They work perfectly with dresses, skirts, and jeans. WHAT ELSE DO YOU WEAR?! Okay, so yeah perhaps they don't work with yoga or sweat pants but whatever. I wouldn't judge you if you tried to make that look work. Oh and they are under $100 — you can find them here!
On a life note, we survived Gemma's first plane ride and it was so fun! I'm going to put a post together about traveling with a baby, but as an encouragement to new mommas — travel IS possible! Which is good because spring and summer are looking pretty tempting to go anywhere and everywhere.