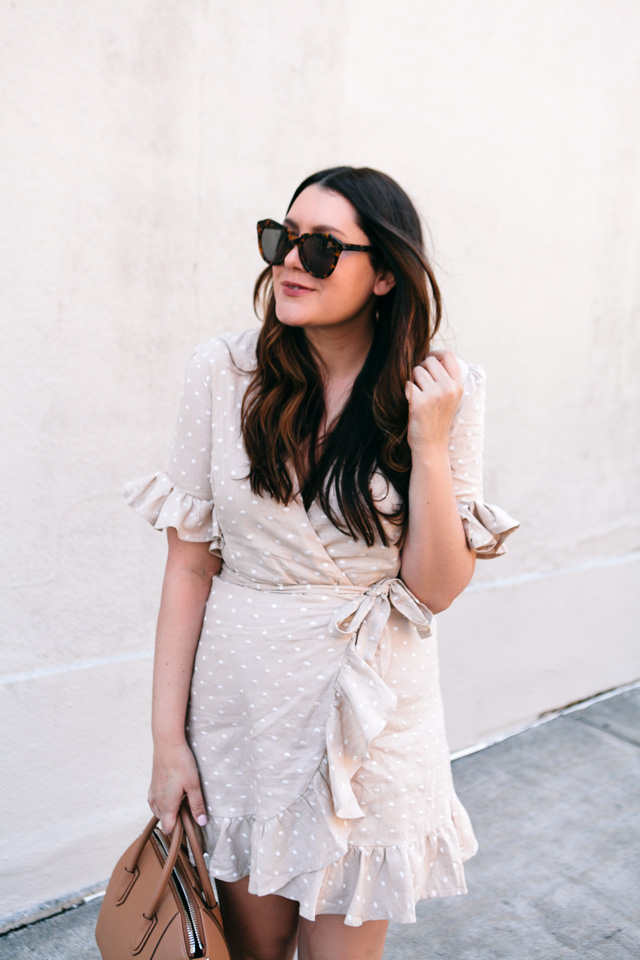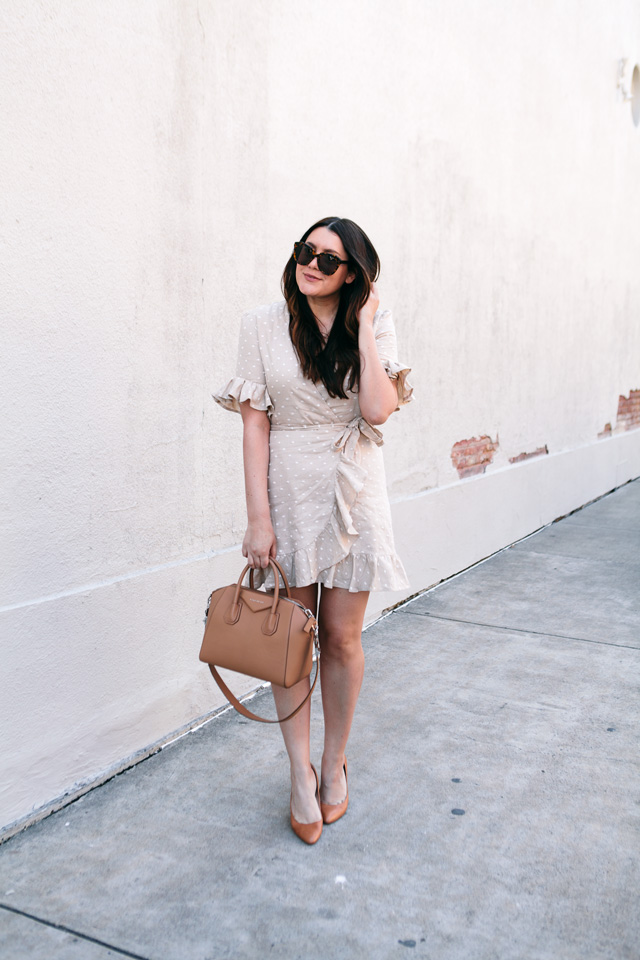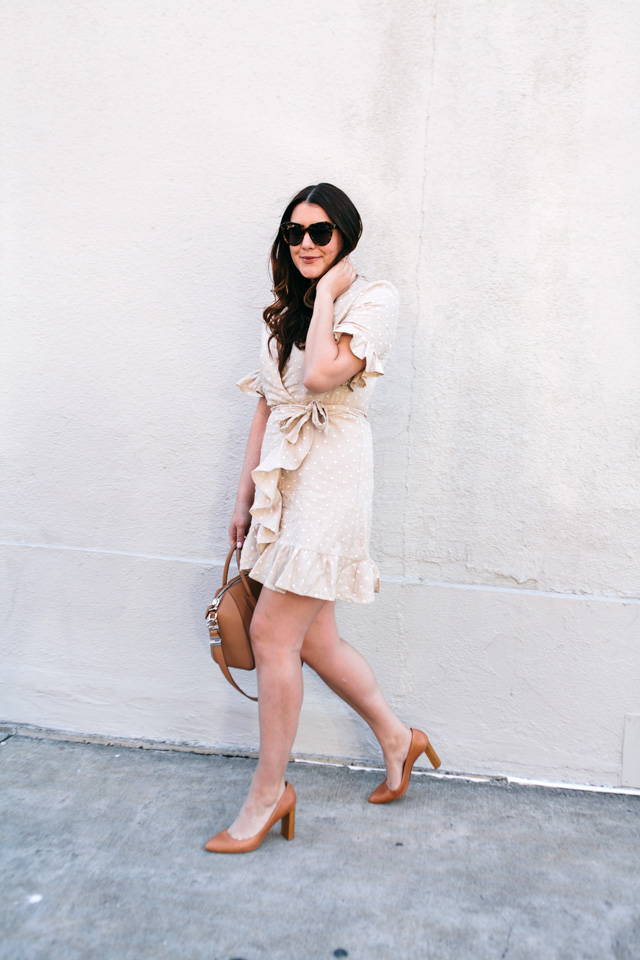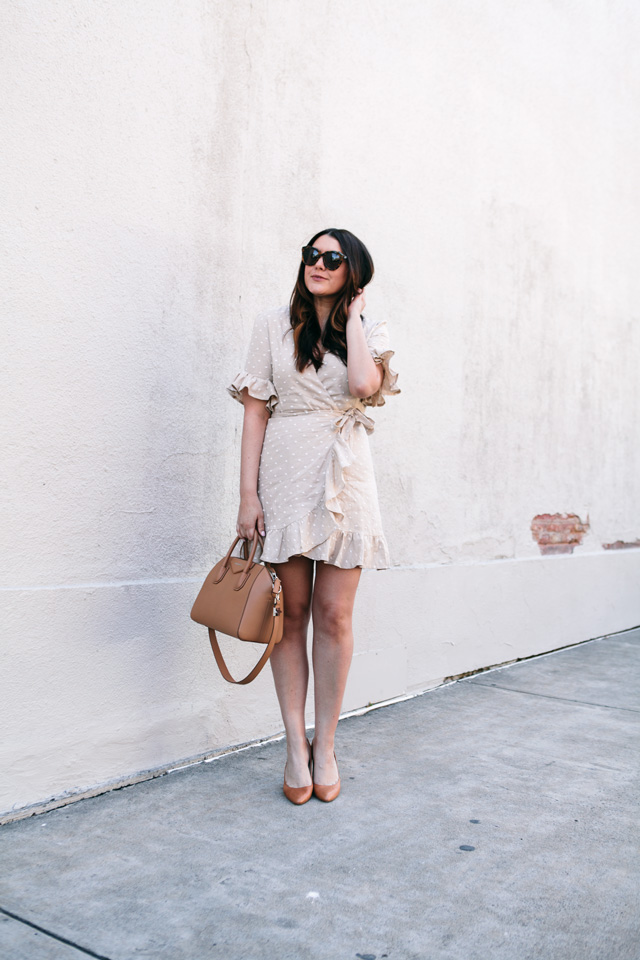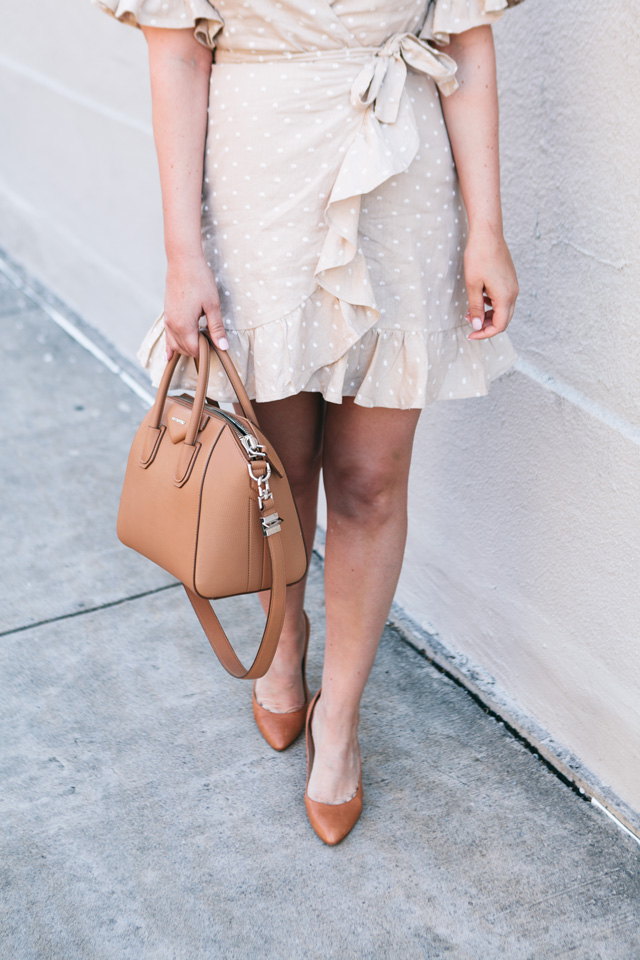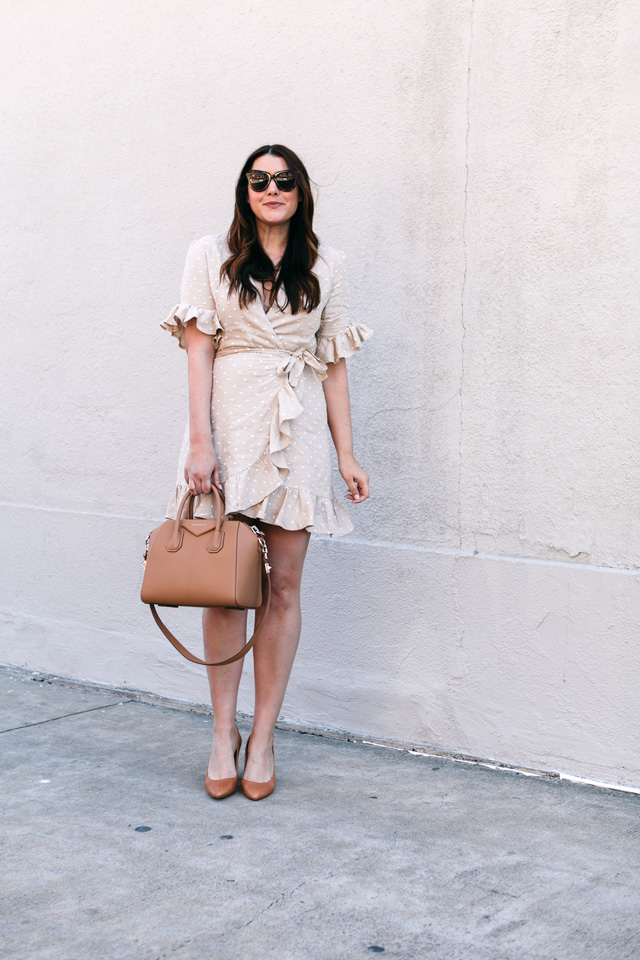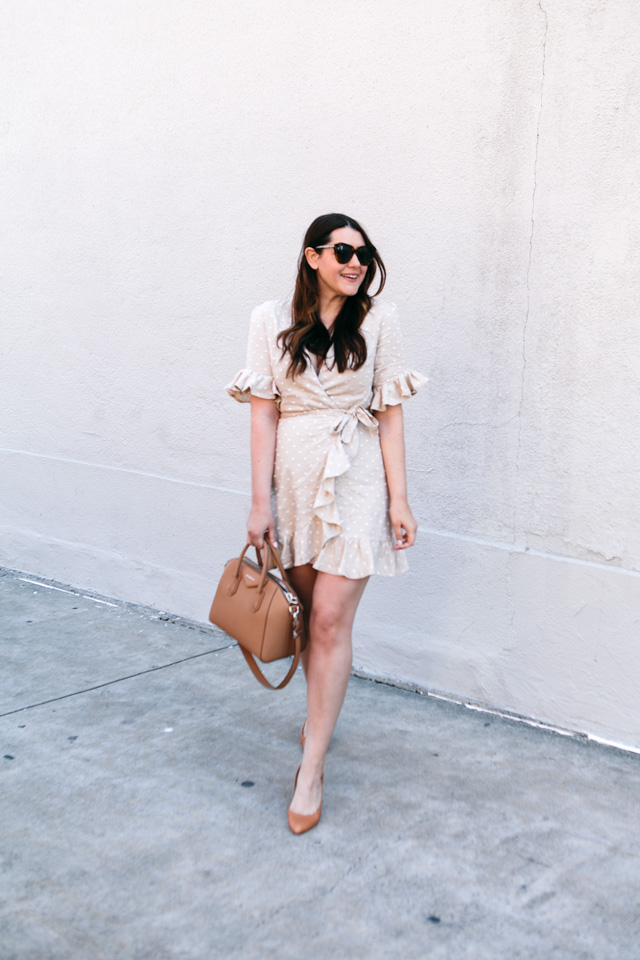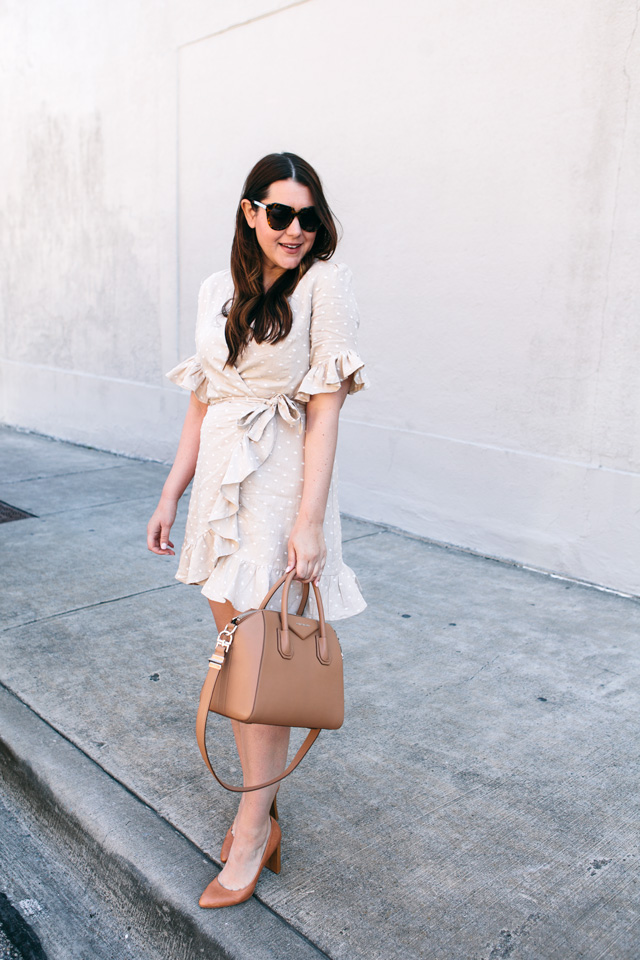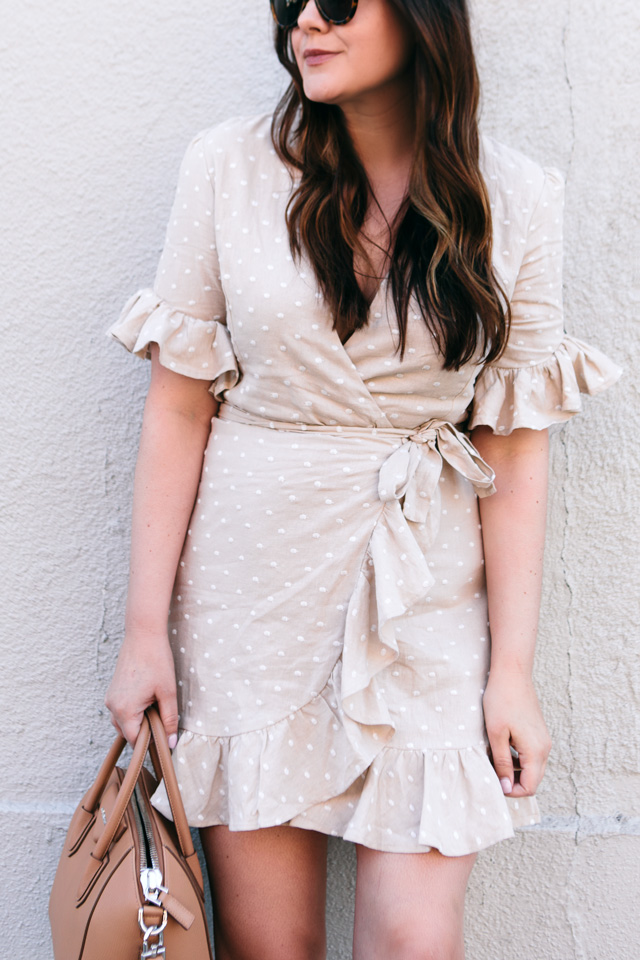 Happy first day of Spring! Official the best season there is! Fight me on that. Spring brings so many things — longer days, warmer weather and patios. Remember patios, guys? They are the blessing we get for making it through a long winter.
Let's talk the second best reason for spring: DRESSES! I can't think of a better season for dresses than spring and this dress pretty much takes all the cake. It's a) a wrap dress so it's infinitely flattering b) it's polka dot and c) it has ruffles EVERYWHERE. You know what that means right? It's a spring dream dress. And it comes in three colors, all under $100. You can find the best spring dress ever here!
(Excuse my enthusiasm. I'm just really excited for spring.)
I know you are going to ask — so how does this dress fit! I would say it fits true to size everywhere but the chest (as I find with most wrap dresses). If you need more room for the ta-ta's, then size up! If not, stay true to size. I did not need a slip underneath and it stayed tied down, even on a windy day. But I did need a camisole, which I realized after I got to where we were going. Thank goodness for long hair. And it's not too bad, I'm just not a huge cleavage shower. Next time I wear this dress, I'll go with a simple lace camisole or even this nude one.  The camisole won't show that much but it will make me feel less paranoid. (You know what I mean right? Cleavage paranoia is real.) Here are a few camisole options that would work!

(PS: this dress IS nursing friendly! I'm no longer nursing but it would be so easy to feed in!)
Remember when I said it was hair-blowing season? I'm not kidding. I can always tell when it's going to be windy outside because my hair will look amazing that morning. I don't even have to open my weather app or step outside, I just know it's gonna be sub-tornado winds. So again, sorry for all the hair touching photos. It's not my new pose, I promise. 😉