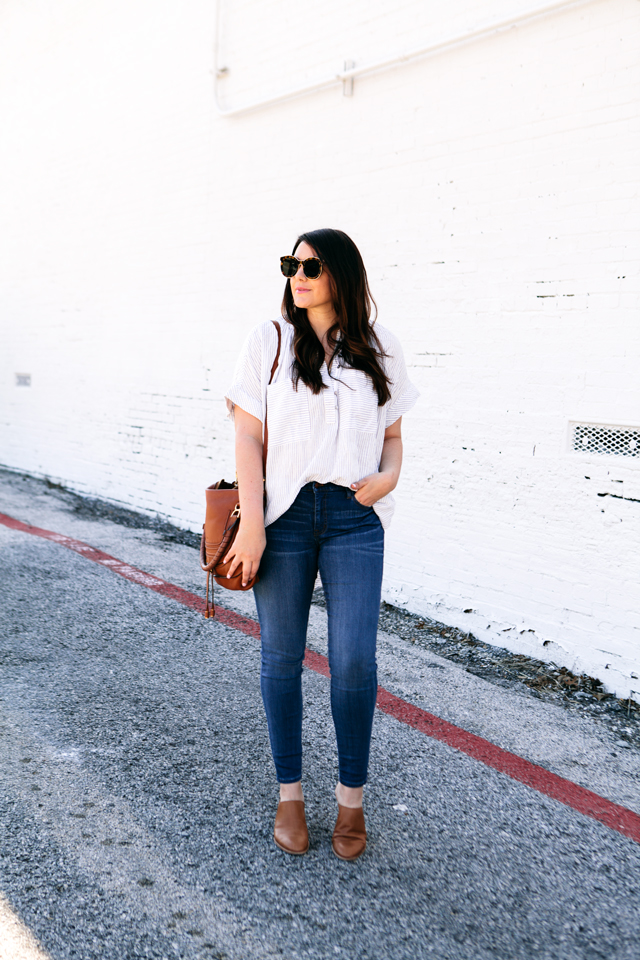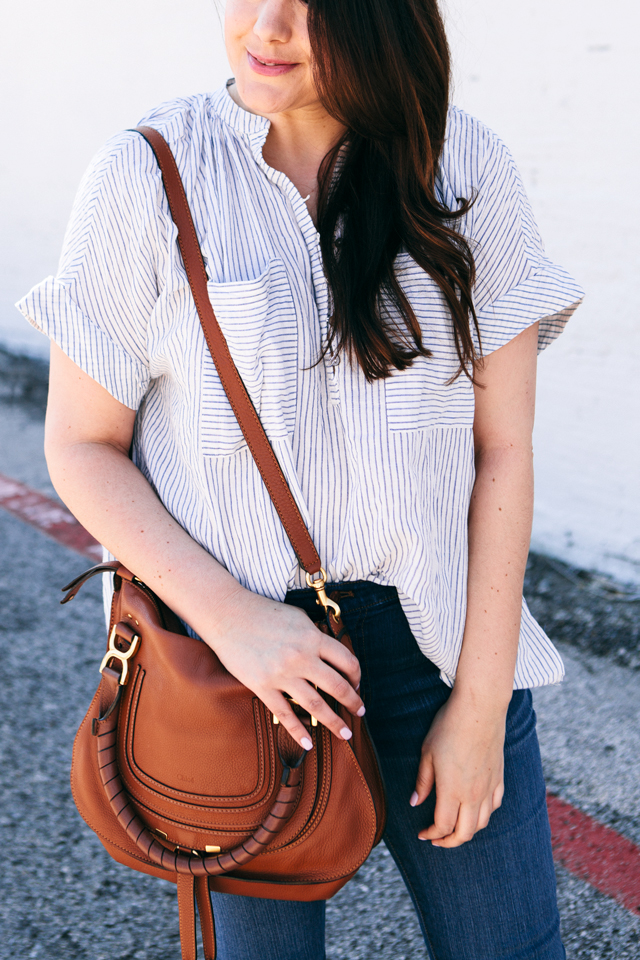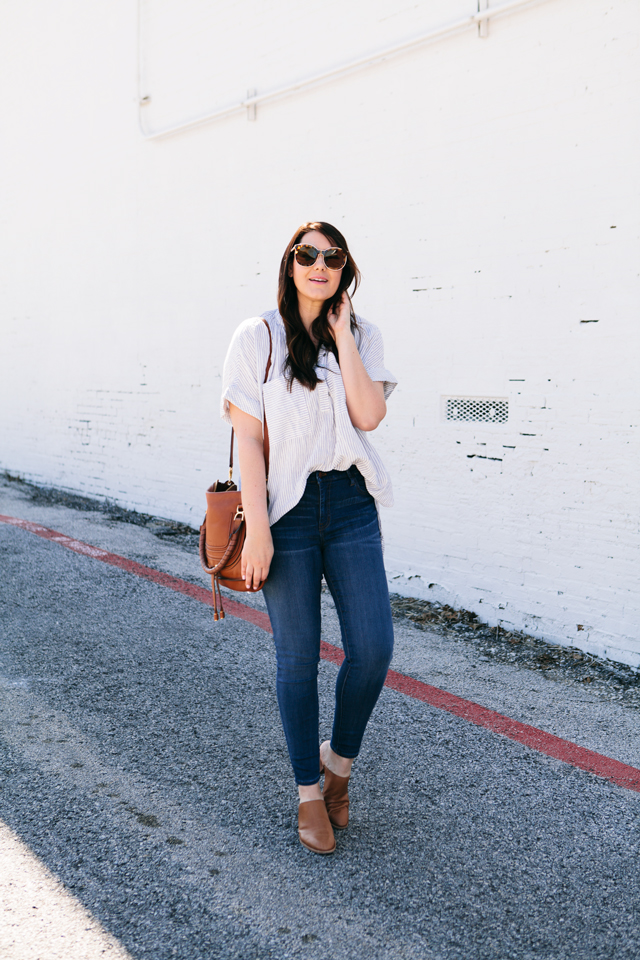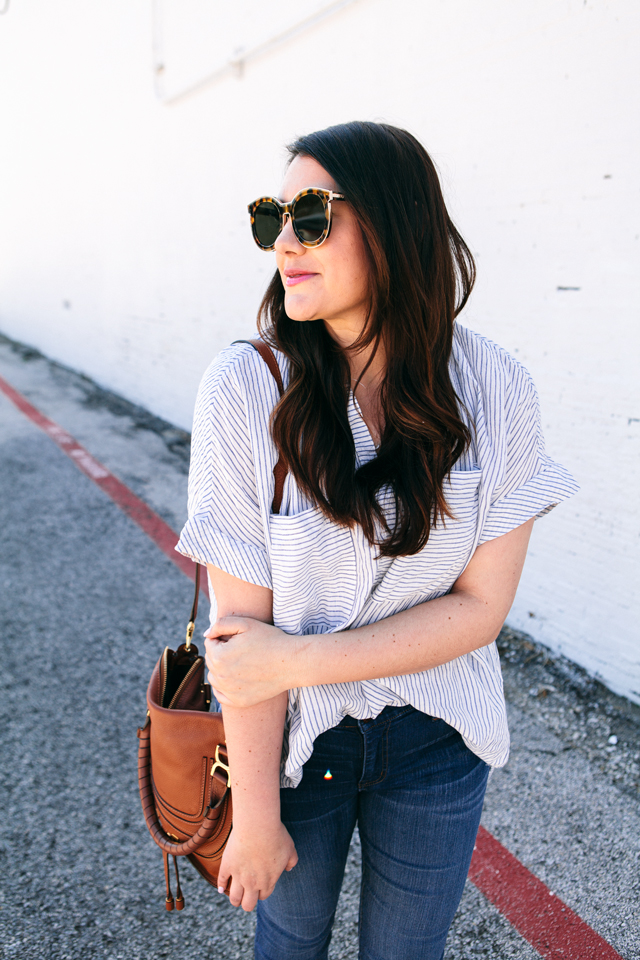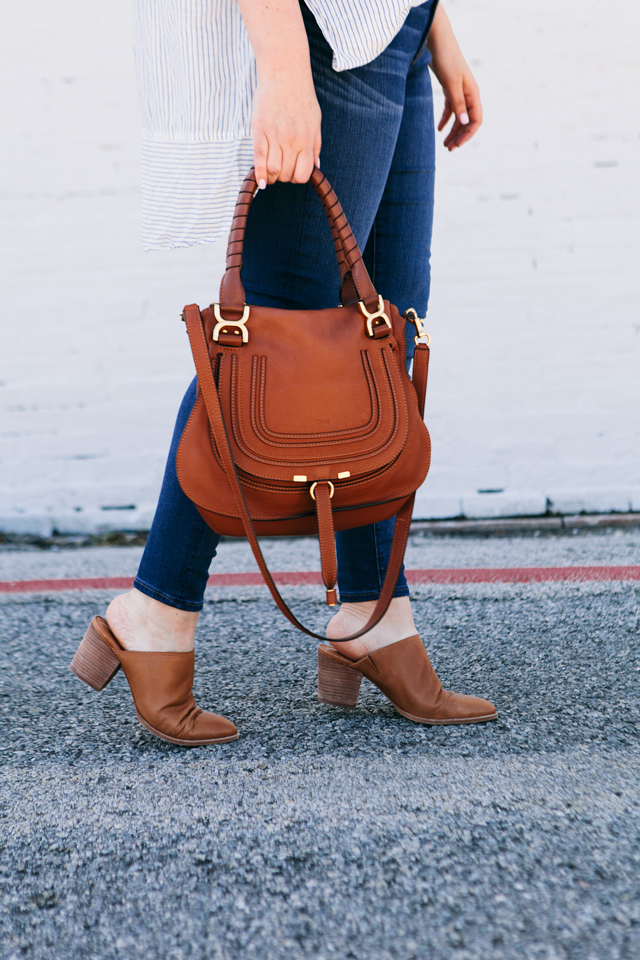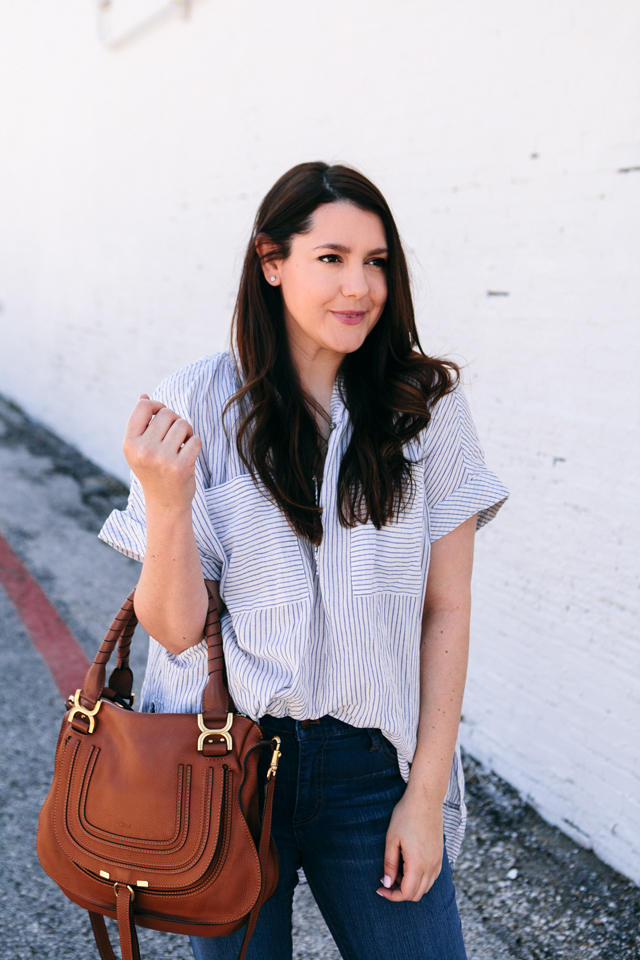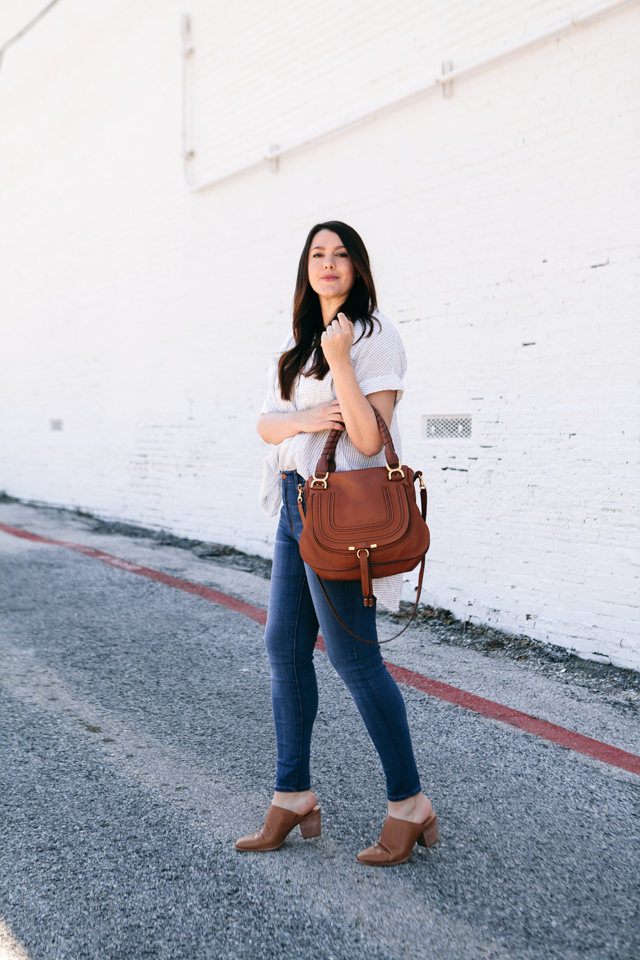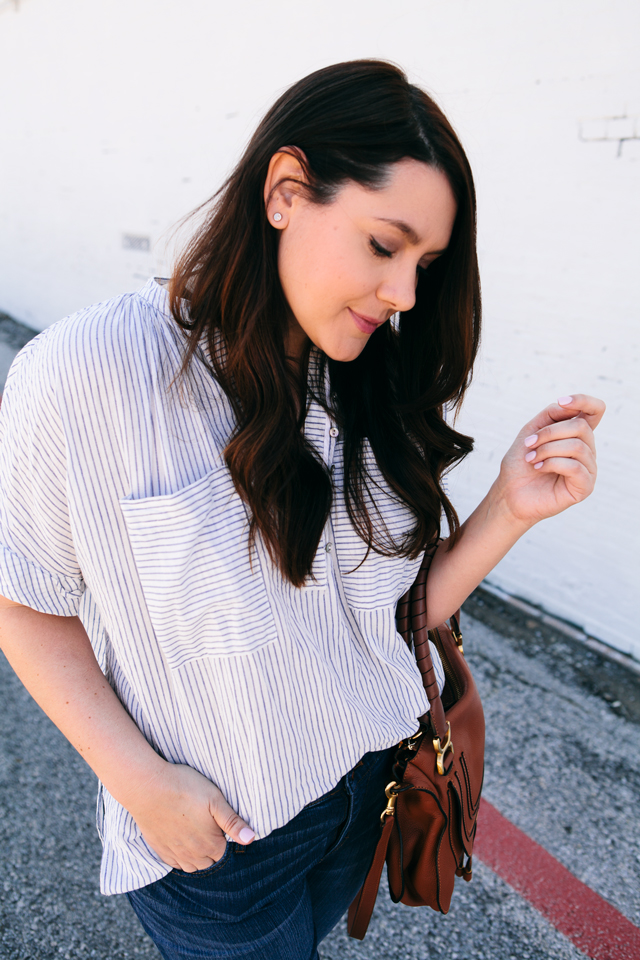 Ah spring, the time of warmer weather and casual tops. I am equally ready and excited for both. In fact, this weekend I shall bid adieu to big chunky sweaters until fall of this year. I'm packing them up and sending them off to winter closet camp for the spring/summer. Will this bite me in the butt? Yes. Will this bring on a cold front? Indubitably.  Will I still wear my spring weight tops with a light cardigan and lie through chattering teeth that 'I'm fine.'? Absolutely. It's casual tops season, baby! And I'm not looking back.
I had my eye on this Free People top for a little while. I love, love, love a loose button down. I really love it with cut-offs but shorts weather will be here before we know it. (Side note — which makes me really excited for shorts on Gemma. CHUNKY BABY LEGS IN SHORTS = EVERYTHING.) Back to the 'top'-ic (heh) at hand — this tunic is Free People 101. It's loose, it's oversized, it's ambiguously long. Is it a top or a dress? Who even knows? But I love it. Which is why I suggest sizing down one, it's pretty long but if you love a tunic, keep that sizing true, girl. This is a lightweight almost linen-like fabric, which I like because it doesn't really need an ironing or a steam. Which is fabulous, right now. I love steaming my clothes (we've covered this before, right? I think in this post here.) but some mornings I'm just like Nah, give me that non-wrinkly poly or a cotton top. But this top works the wrinkles in the best way possible.
I wanted to pick a few of my favorite tops right now. Just easy tops that I can pop on with denim and it feels like a complete outfit. Obviously with these Madewell mules that I can not stop wearing. I love when I find a shoe like this, that goes with everything and I just want to wear all the time. Such a unicorn.
Ten favorite tops for spring below!