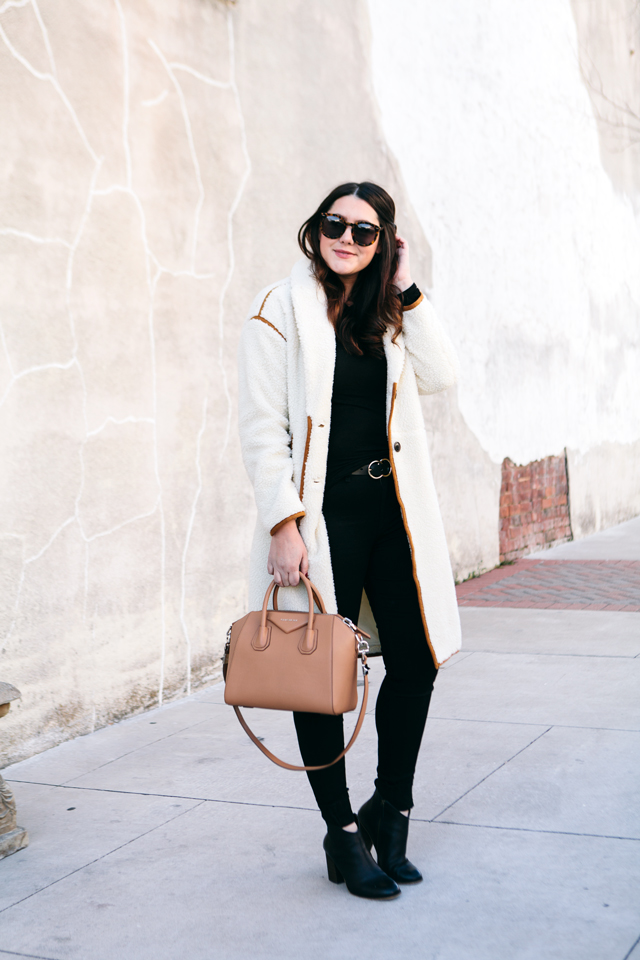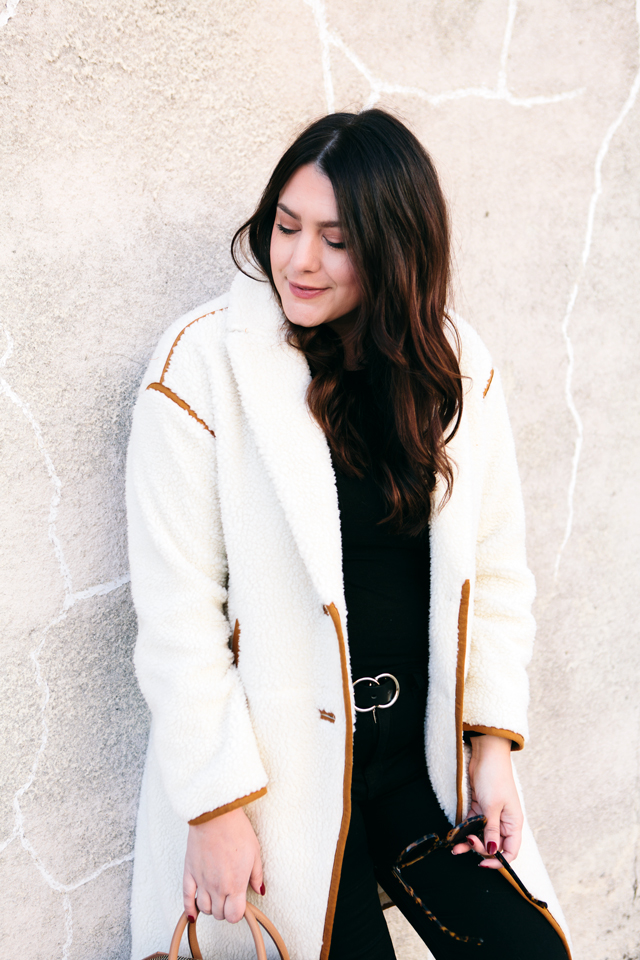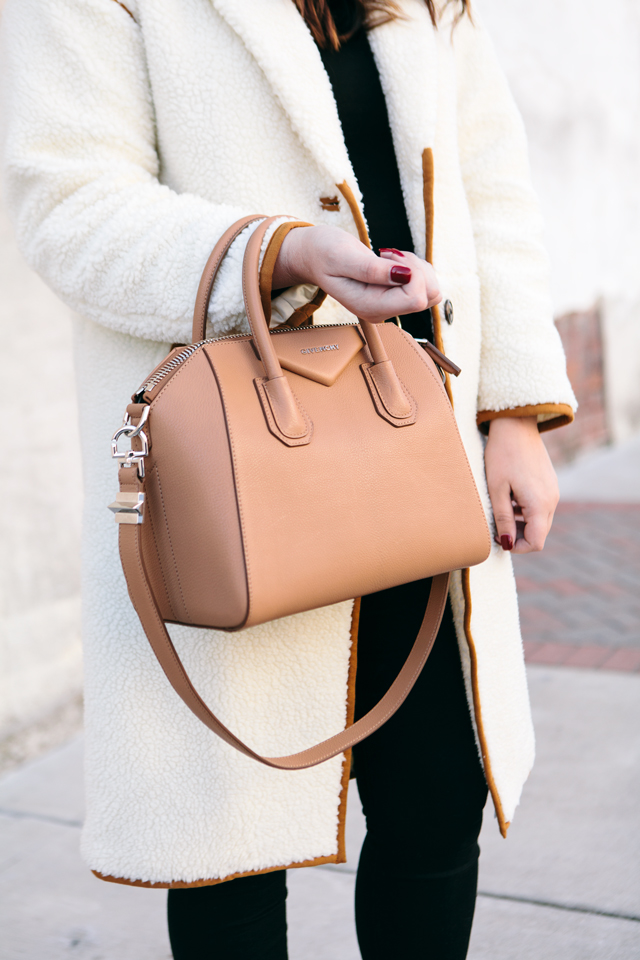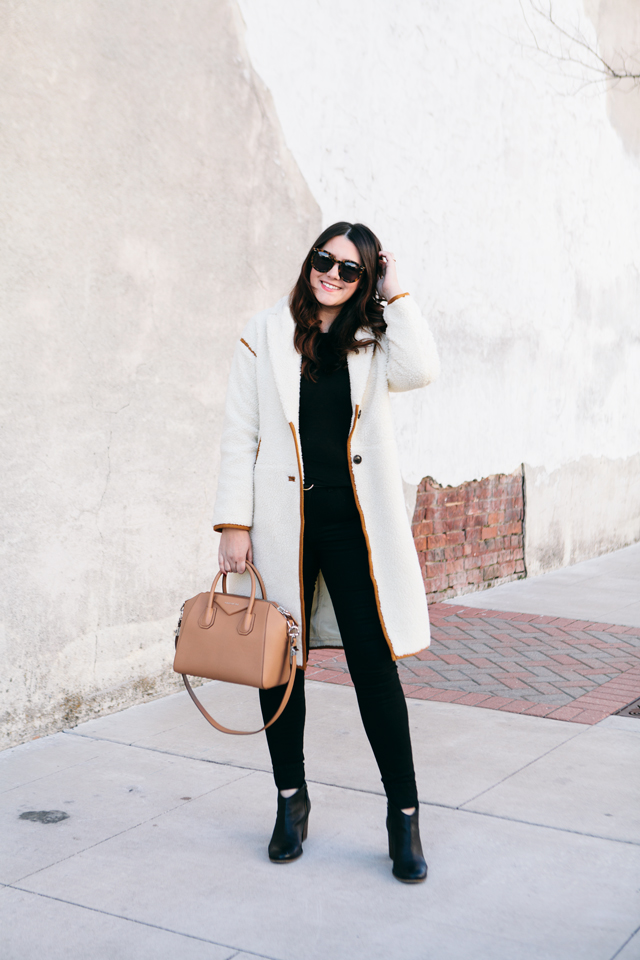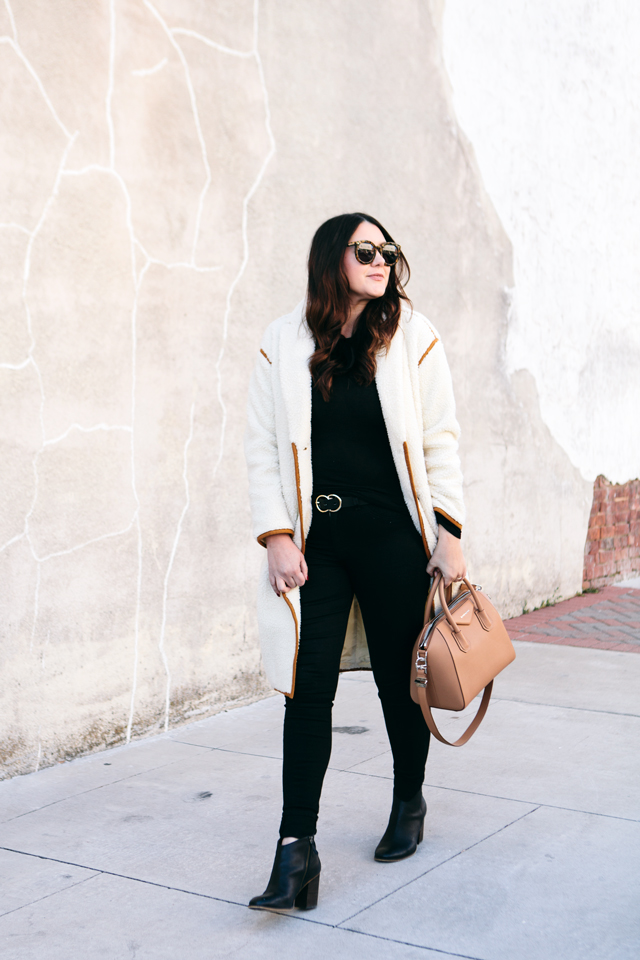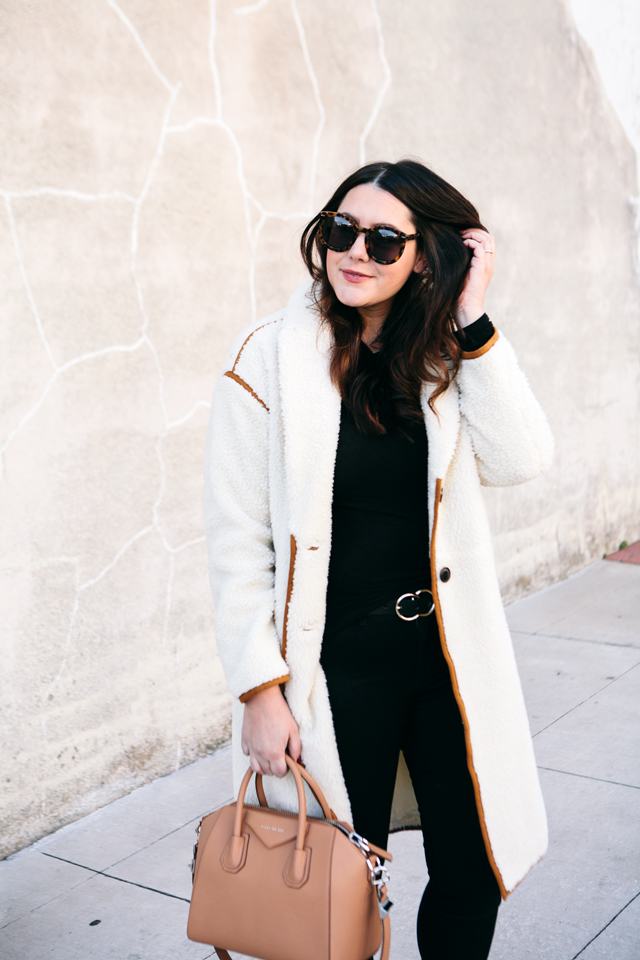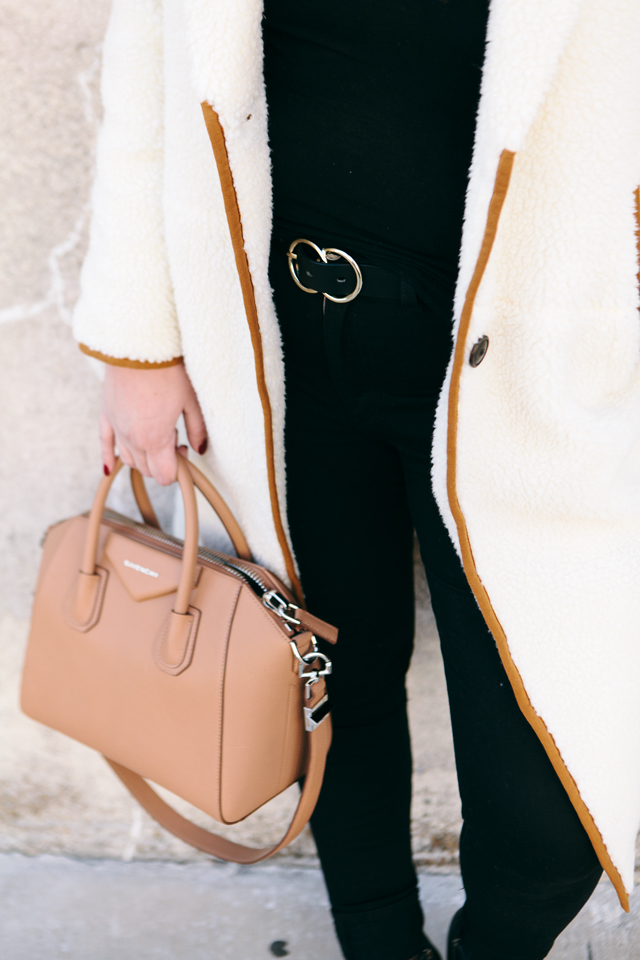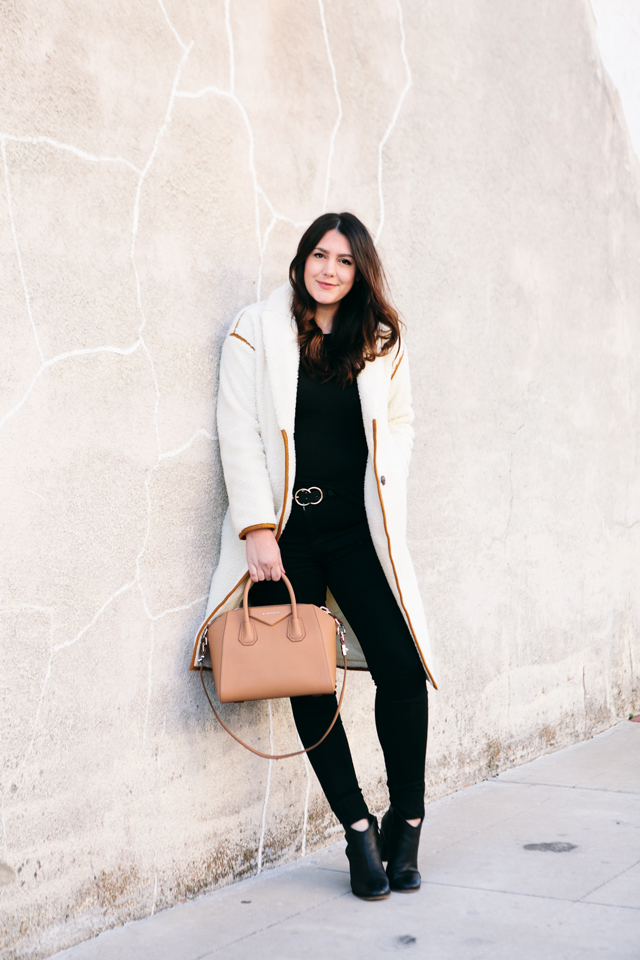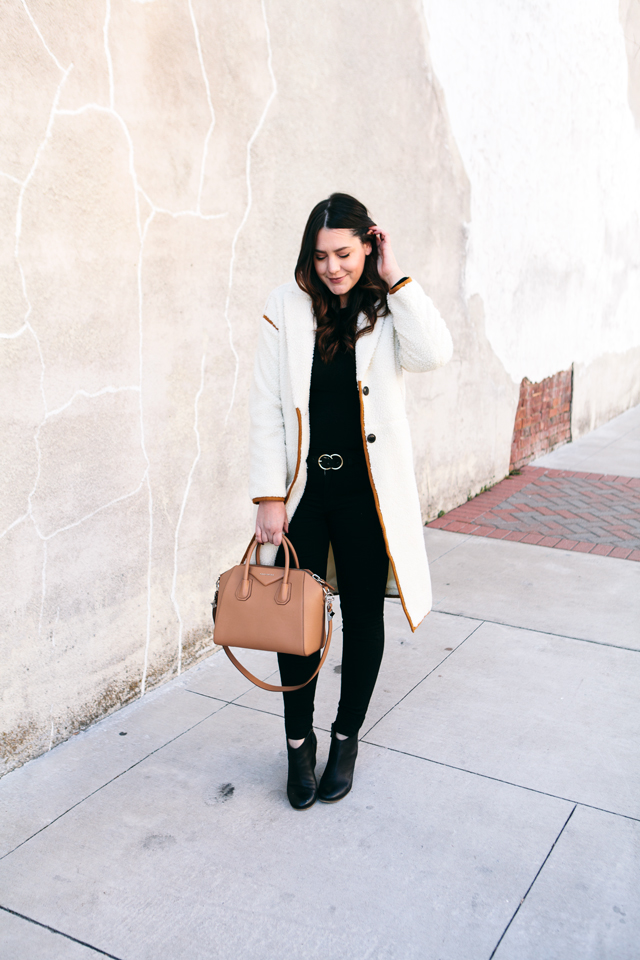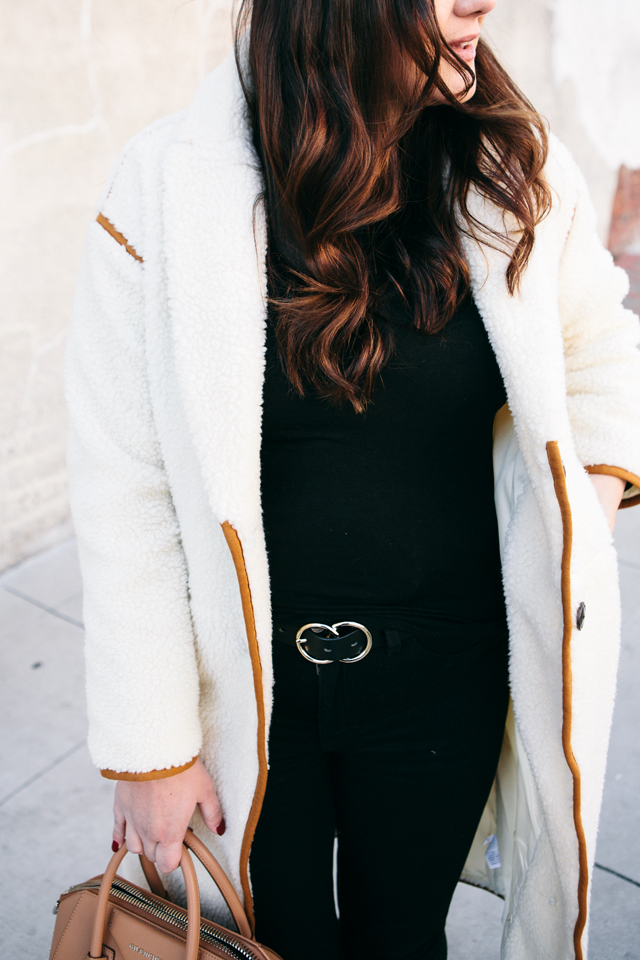 Happy New Year, friends! I am finally recovering from a little sick bug I caught over the weekend which totally ruined our New Year's Eve plans. I was just devastated that we missed our big night. We had big plans to stay up until 10:30 but instead I was in bed by 9.
The first outfit of the new year and I have to say, we are frozen down here in Texas like the rest of you. Luckily, this Madewell coat is surprisingly so very warm, so no Kendi's were harmed while shooting this outfit. Actually ever since having Gemma, my hormones have kind of stayed whacked and I'm always hot. I used to be cold all the time and always such a wimp in cold weather but these hot flashes are really working for me this winter.
I am loving this Teddy Coat trend right now. And yes, that's teddy as in teddy bear because that's exactly what this coat is. I feel like a giant, yet stylish teddy bear. Gemma thinks so, too. She takes a huge hand full of this coat and immediately draws it to her mouth. Mama as a teddy bear is a good look in her book. This coat is from Madewell and fits a little bit on the big side. I'm in the medium but it's a little bit big. I also love this one from Free People! You just can't go wrong in a warm teddy coat.
PS: my lipstick was a big hit on insta-stories! It's Nars Velvet Lip Glide in Bound. A lovely winter pink.