Okay so I'll state the obvious. Chrimstas was a week ago. And these photos were shot 6 weeks ago. But I think we can all agree — at least to my face — that December gets crazy and before you know it, it's over. I wanted to post these before Christmas and I blinked and it was New Year's. Can I blame being a new mom and the swiss cheese brain that comes along with it? How long do I have until this excuse runs clear?
Okay now that I've run out of procrastination excuses, cue the photos.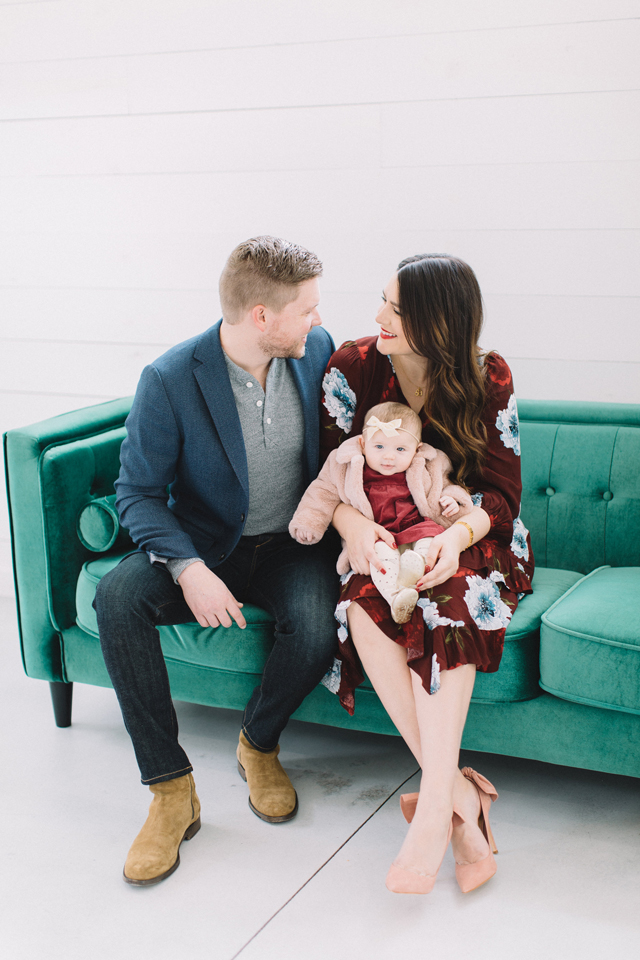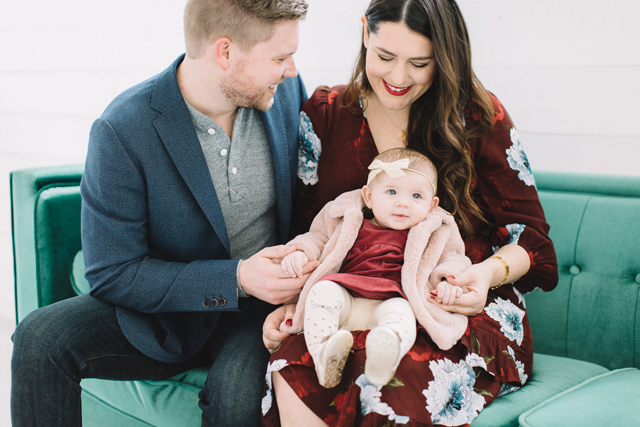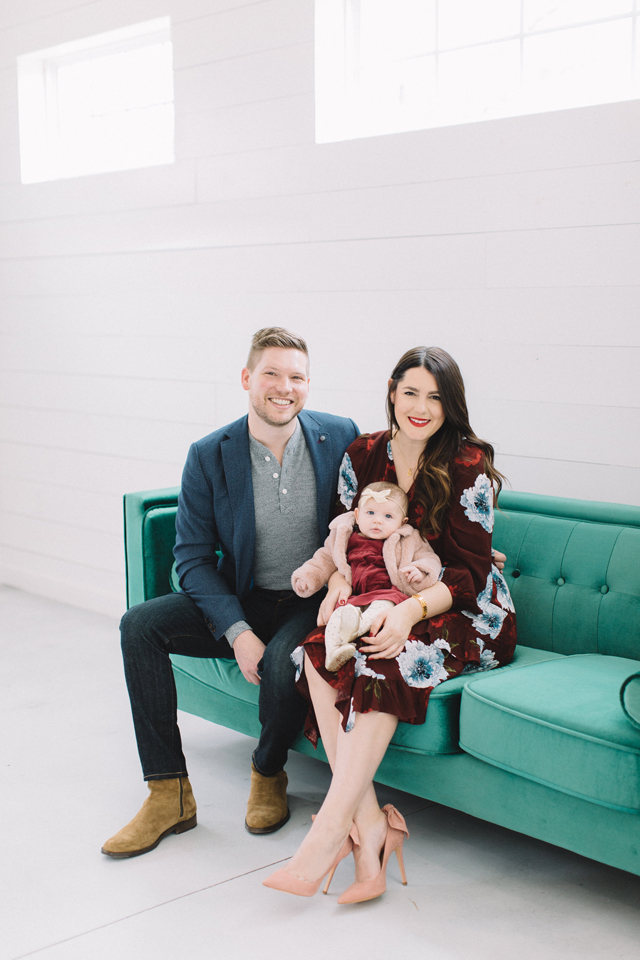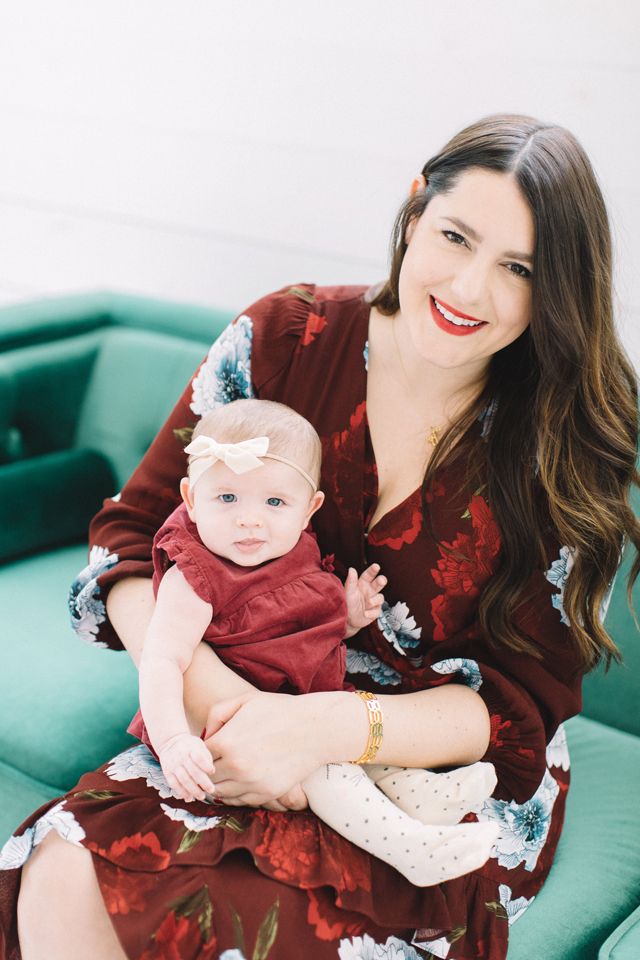 (That crooked smile!!)
So just like the Christmas pj's, I couldn't wait to get family Christmas photos and cards this year (okay, last year). We've never really sent out Christmas cards but now with Gemma, how could we not? Plus a goal of mine is to make sure each year we have at least one set of family photos. Since Christmas fell so close to her birth (she was just a little over 3 months here) I wanted to have family photos not only for Christmas but her as a newborn as well. Besides, is there anything cuter than a baby in a faux fur jacket? Survey says no.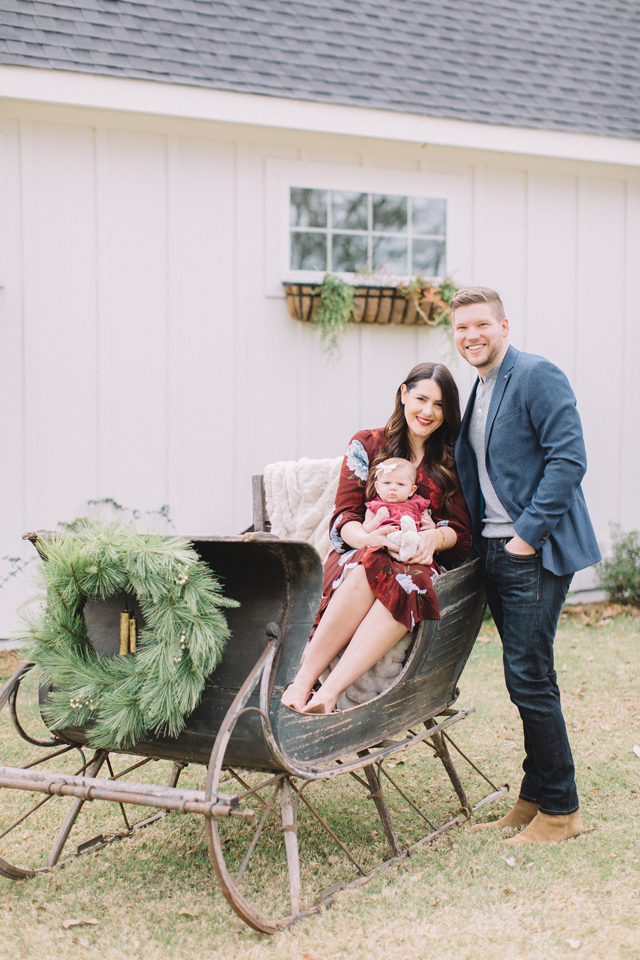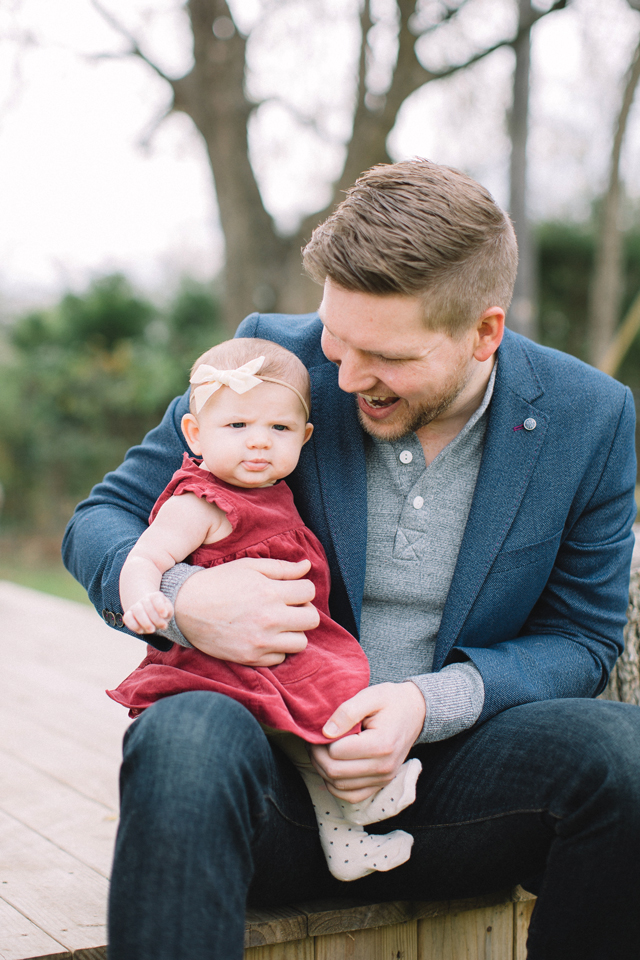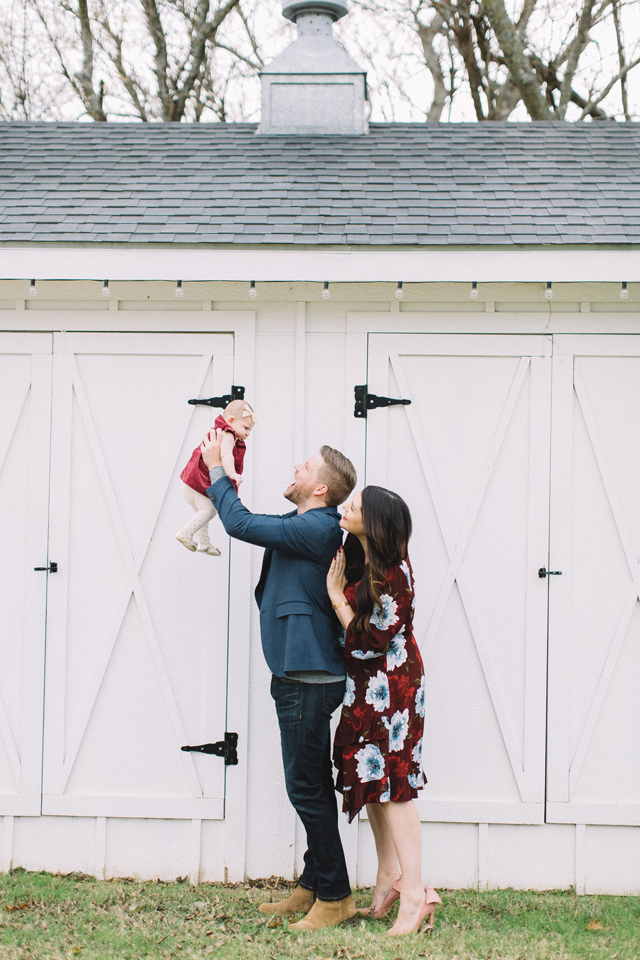 We had a local photographer, Cassie Loree snap our photos at the Rosemary Barn north of Dallas. (She's amazing, especially with kids, if you are local!) I was kind of nervous to shoot with someone other than B, because I'm so used to him taking my photo. But I just channeled my inner Tyra and gave it my all. Actually, I was so distracted by trying to make Gemma smile that my perma-smile stayed on. Gemma didn't even have one meltdown, so, all in all, it was a success. Christmas cards? check. Baby in a faux fur jacket? check. Two life goals achieved.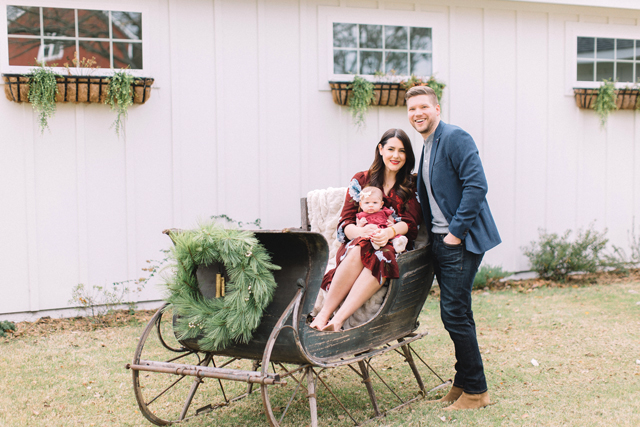 The Skeen's 2017. I can't wait to see what 2018 holds. Definitely more faux fur.