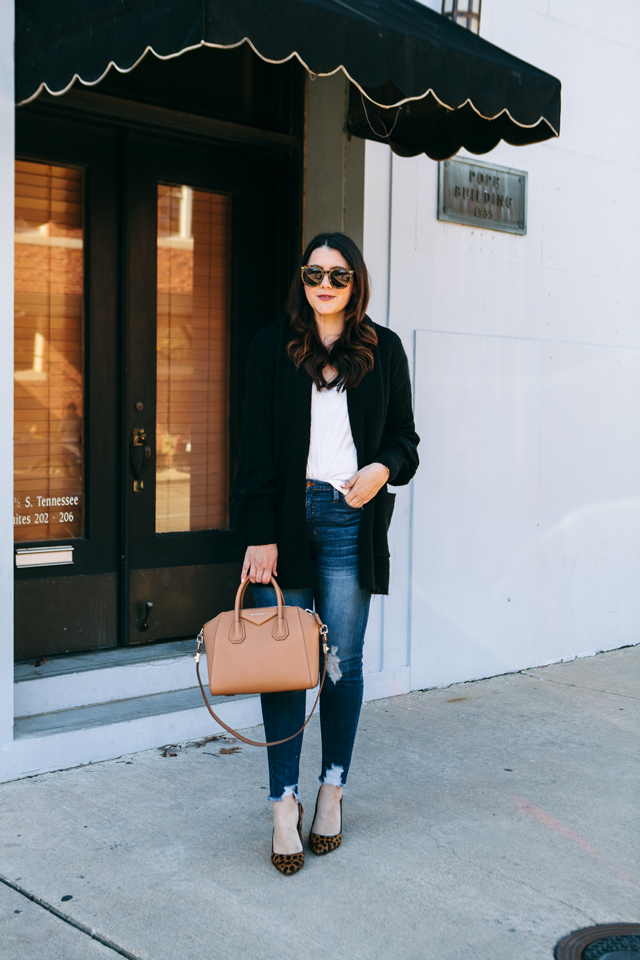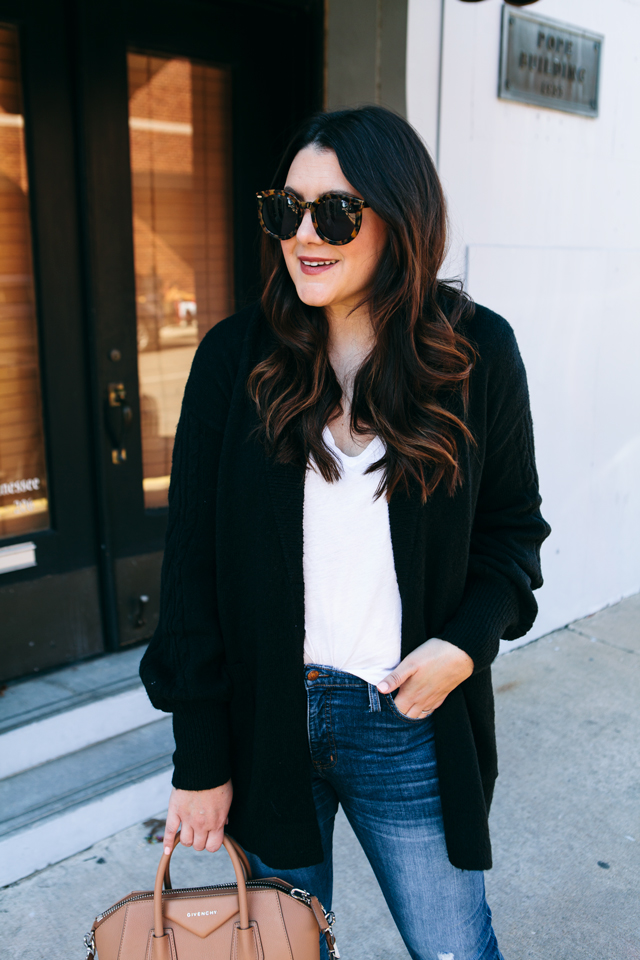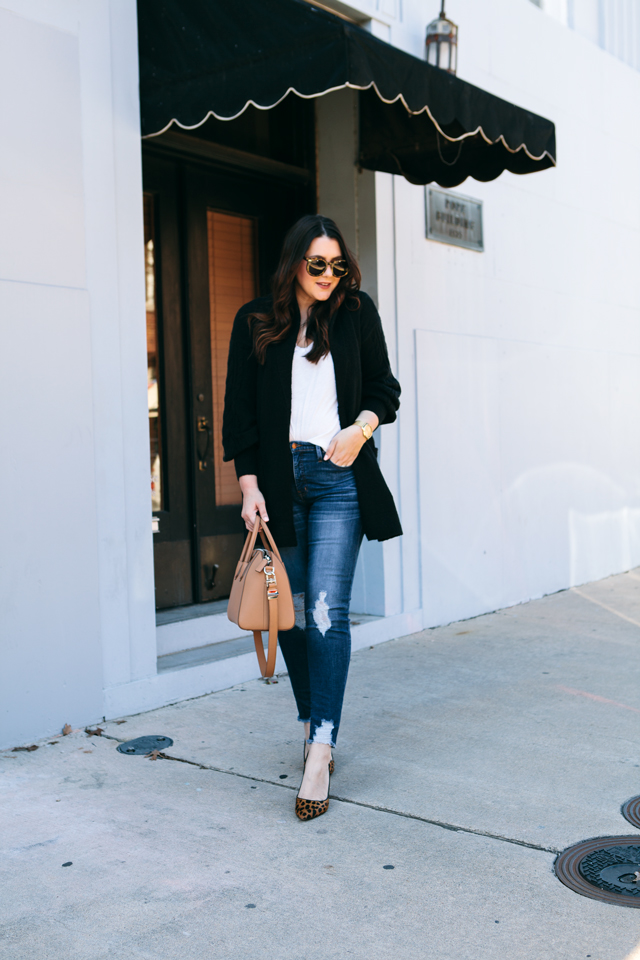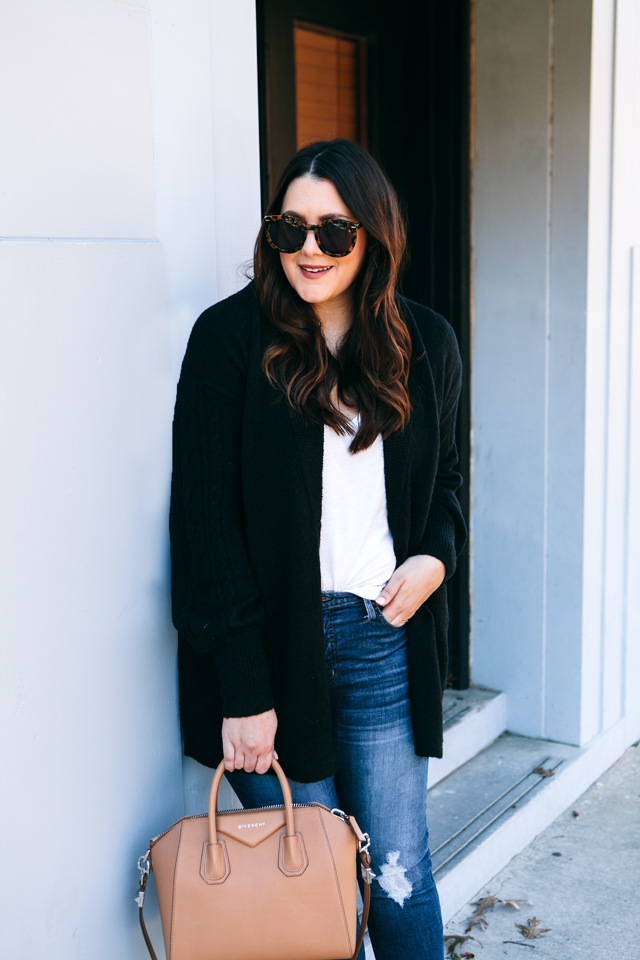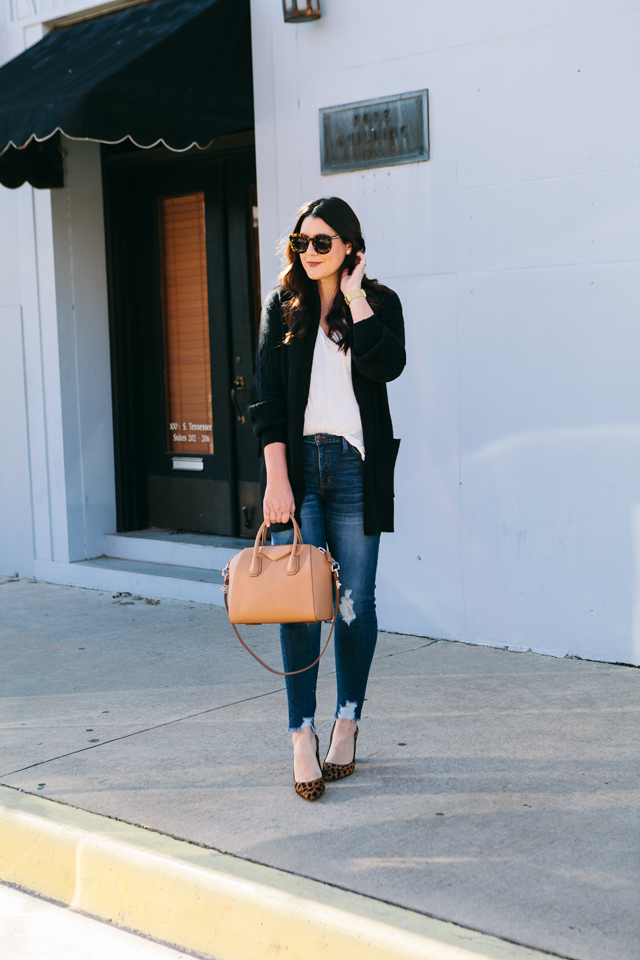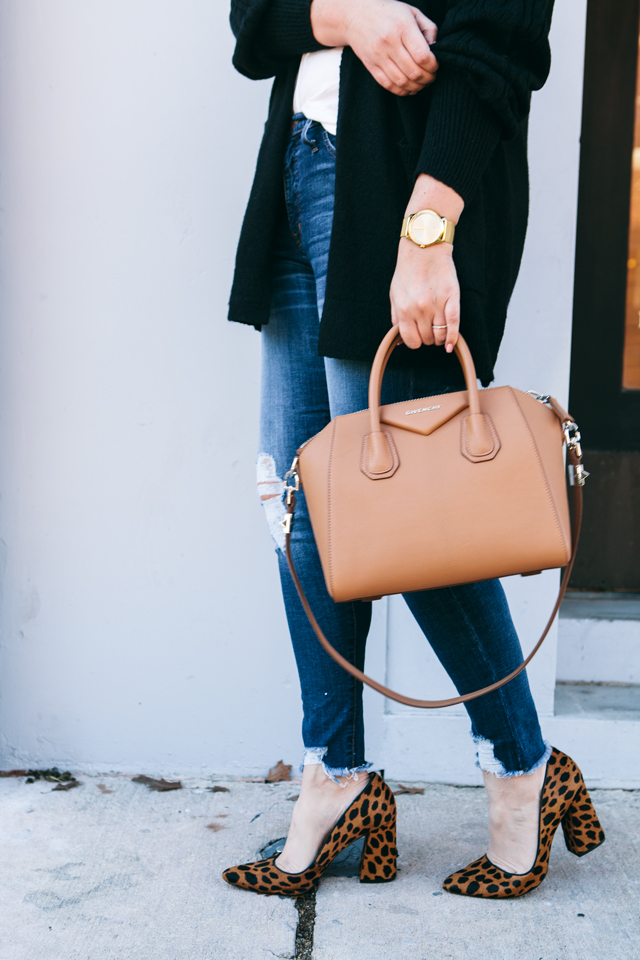 If you've followed the blog for the 8 years I've been writing Kendi Everyday, you may have noticed that my 'everyday' has changed many times over the years. I started as a 25-year-old who had no idea how to dress office-appropriately on a budget to a shop owner for 5 years (man, that was fun.) then we spent a year traveling while wearing pretty, pretty clothes and now I spend half my day mommin' and the other half working to bring content alive to KE. (Who am I kidding — I spend all day mommin'. Can't stop, won't stop.) Two things have never changed during each phase of the last eight years — I still get dressed every day, and I still love me some heels. Some things will never change. You can just bury me in heels.
Lately, I've been on this organizing kick throughout my house — the pantry, our linen closet, our office (the first post is coming up tomorrow!) but there's a room I've been ignoring —  my closet. Like not just turning a blind eye but actual neglect. It looks like a complete shitshow in there. Tornado wreckage level here, people. Like stepping over the clothing carnage just to get to my shoes type of mess. It would make a professional organizer quit her profession and go work in a quiet office somewhere with numbers, far, far away from people like me. Therefore there is only one miserable person for this miserable job: me. And that is why it is still a hoarder's dream; because I just can't bring myself to do it quite yet. For this reason alone, you are going to get organization posts for everything else in my life — complete avoidance leads to me organizing other rooms. I'm pretty sure my brain 'Freaky Friday'd' with someone else when I had Gemma, and I'm a clean and organized person now. To my college roommates: can you even believe this? I know right? Miracles do happen.
Okay back to the matter at hand — you still there? I think one of the biggest reasons I'm ignoring my closet is because I know that there's a lot to clean up and out. I know that there's going to be a lot of personal judgment like why did you buy this? Wait, you wore that?! And honestly, I just don't want to cross that bridge until I absolutely have to. (Spoiler alert: I absolutely have to.) I've been craving for my closet to work like my boutique used too; I'm a keen merchandiser, and I have visions of my closet working just as well as our store racks did. I also know that once I do this initial purge and organization, I'm going to realize that what I like to wear isn't always the fanciest. Sometimes you guys, it's a t-shirt and a cardigan, and I throw on some heels because you CAN put lipstick on a pig. Still a pig, but also a really fancy pig.
The other side of this very long post is this: I'd like to spend this year really buying intentional pieces for my closet. Pieces I love and want to wear over and over again, not just because I know they will take a pretty picture. Don't get me wrong, I've worn every outfit on Kendi Everyday in real life, but our days are simpler now, and I love getting dressed, but I want to sincerely love what I am wearing.  Sometimes I forego what I need in my closet for what I want and I end up still needing something as basic as a great black cardigan. That's why this year I want to pay attention to what I buy and make sure it's something I genuinely love.
That's actually what this outfit is: all these pieces I truly love. My ripped jeans from Madewell (LOVE), a basic black cardigan I just purchased, my favorite white tee and of course, leopard heels. Sure I was just going to grab lunch with B and run some errands but the heels made it feel better than a Monday. Something as simple as getting ready each day (hell, even if it's a messy bun with a smidgen of makeup — IT STILL COUNTS) makes feel like I can take on the world a little bit more.
I wrote my New Year's Resolution with Gemma in mind, but I think with myself and this blog in mind I want to approach my style differently this year while embracing my everyday. If you look through KE's catalog, you can see each year brought a new style and new adventure. This year, my adventure is navigating what it means to be a new mom and figuring out how to do that with intention, style and all. Just know that if I share something on here, that means I genuinely love it.
So I'd say buckle your seats, a wild ride is a coming, but the truth is it's going to be a lot of jeans and a lot of casual things, with perhaps a few wild cards in there. So buckle up if you want, but honestly, the wild factor is about a 5-mph car ride on a straight, brand new road, with literally zero bumps.
And I wouldn't have it any other way. 😉