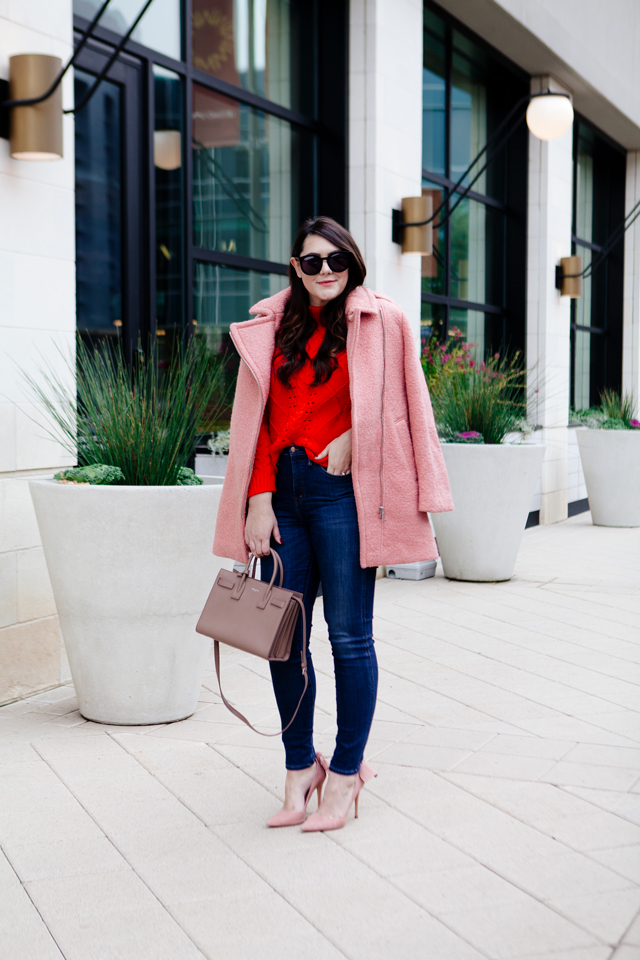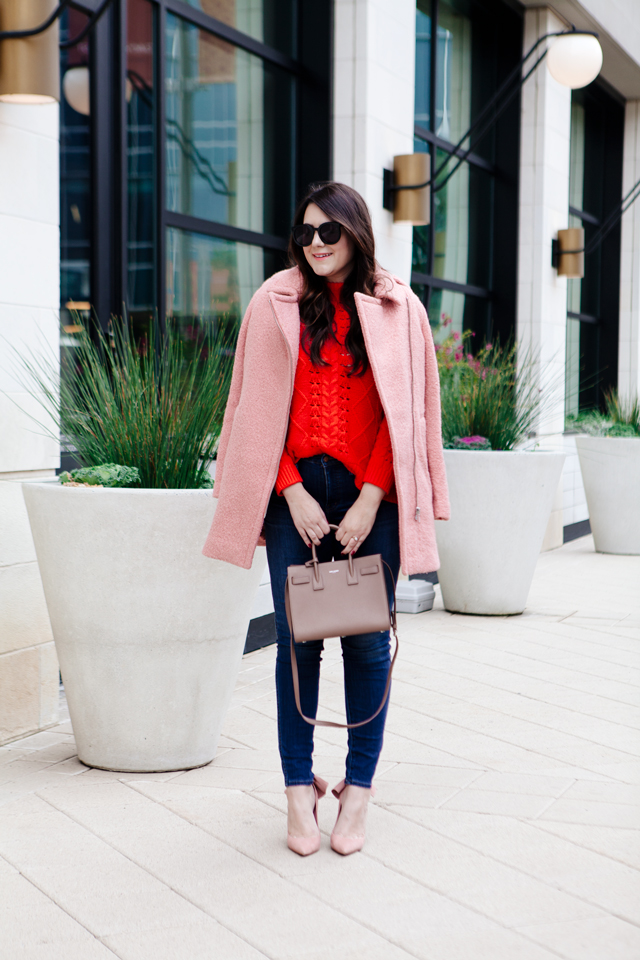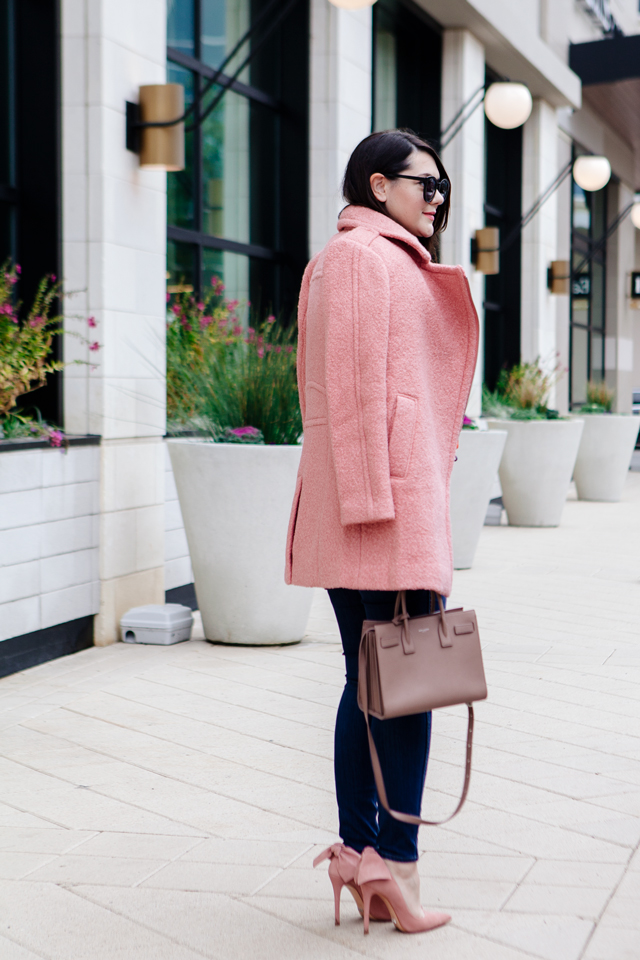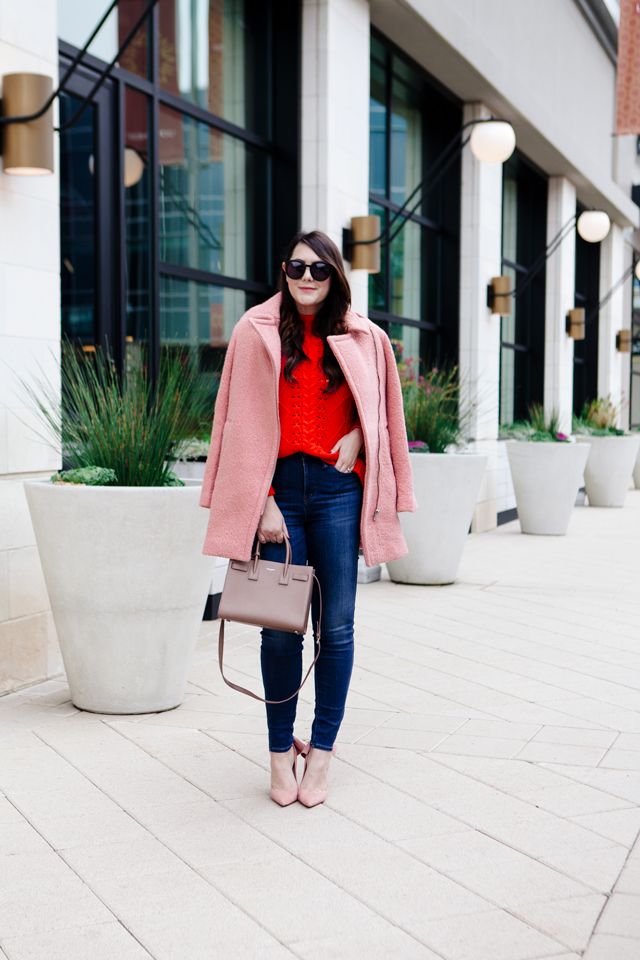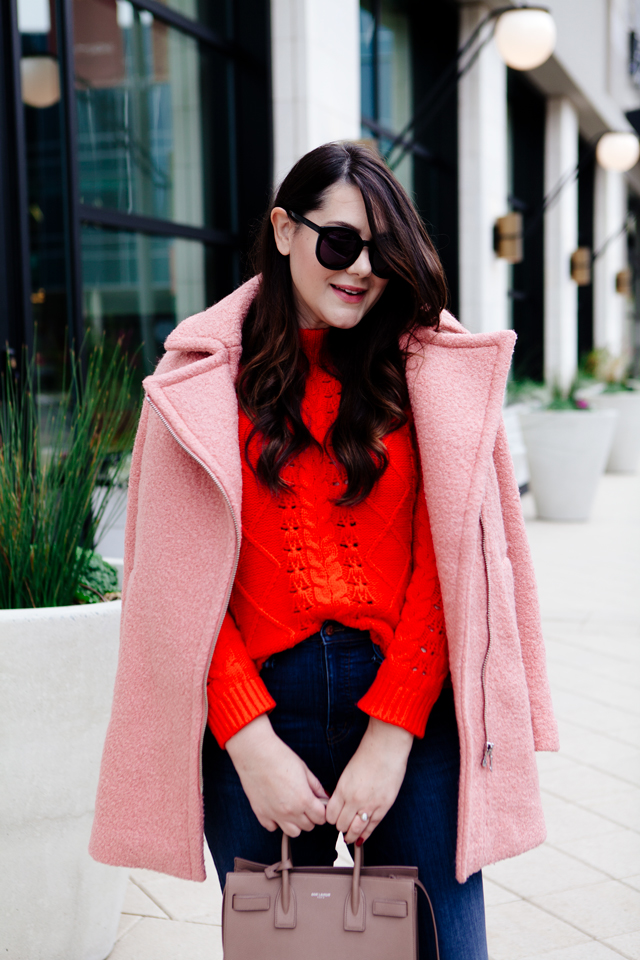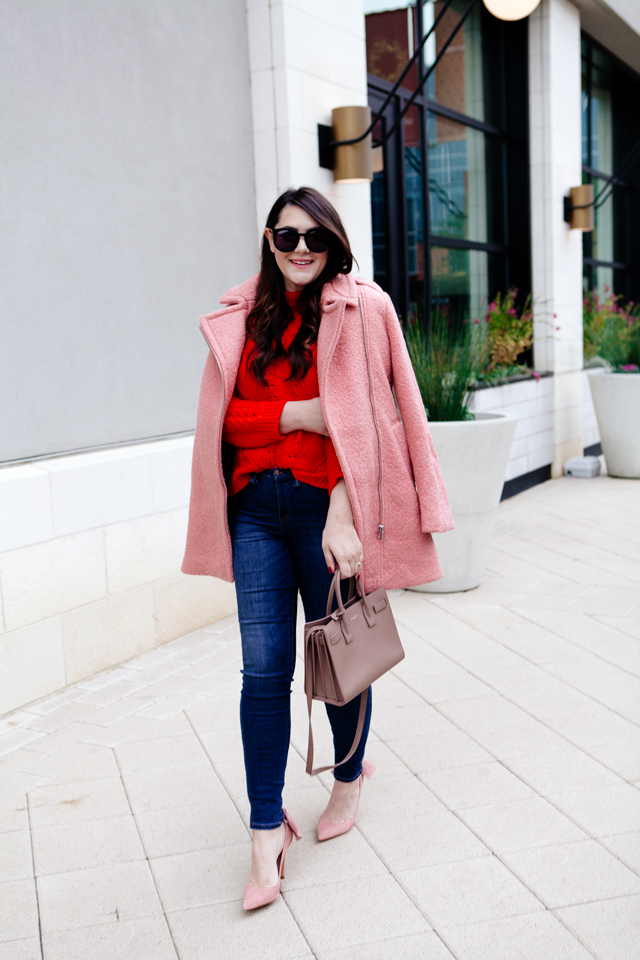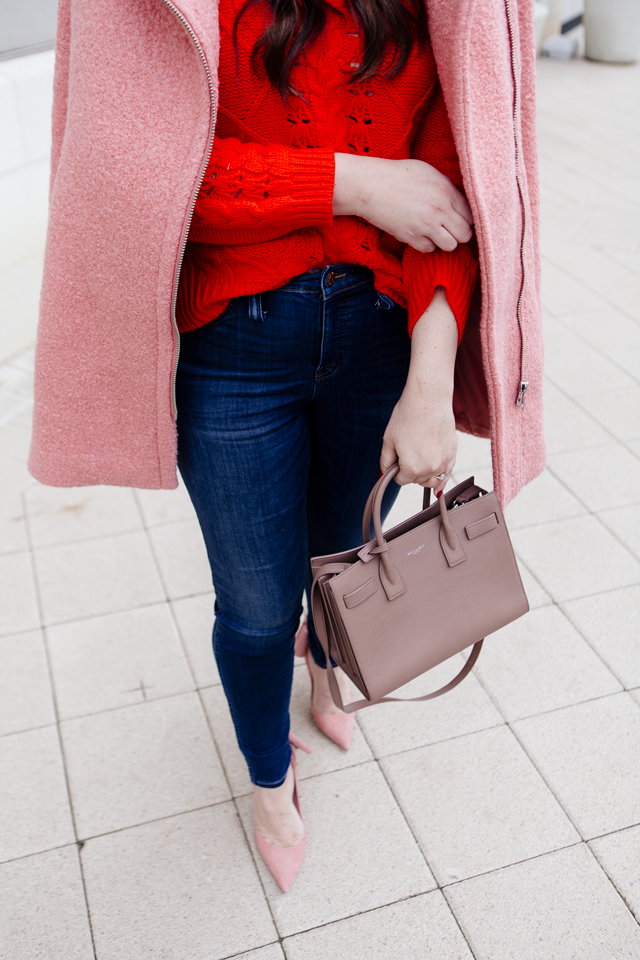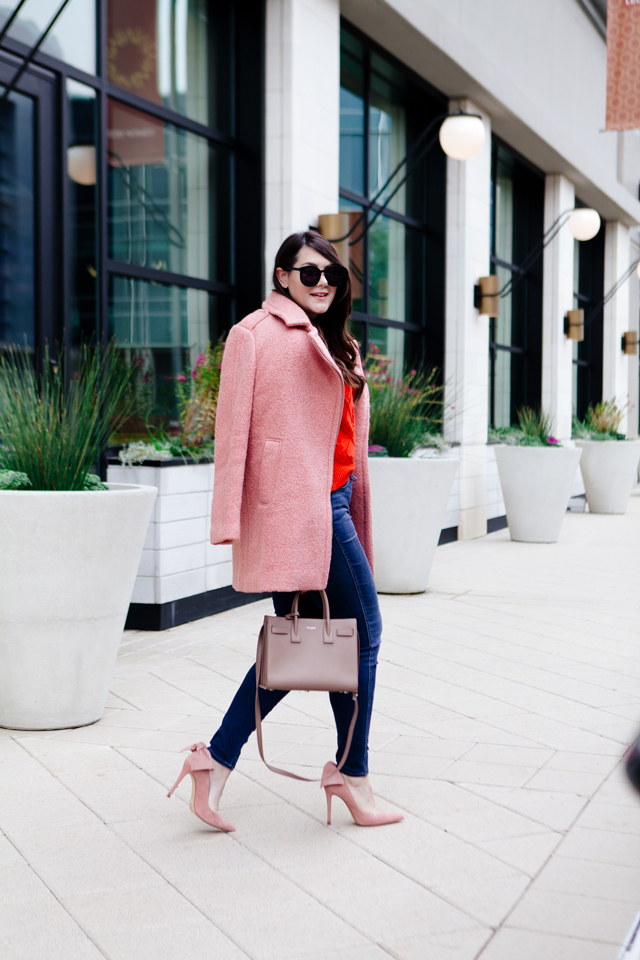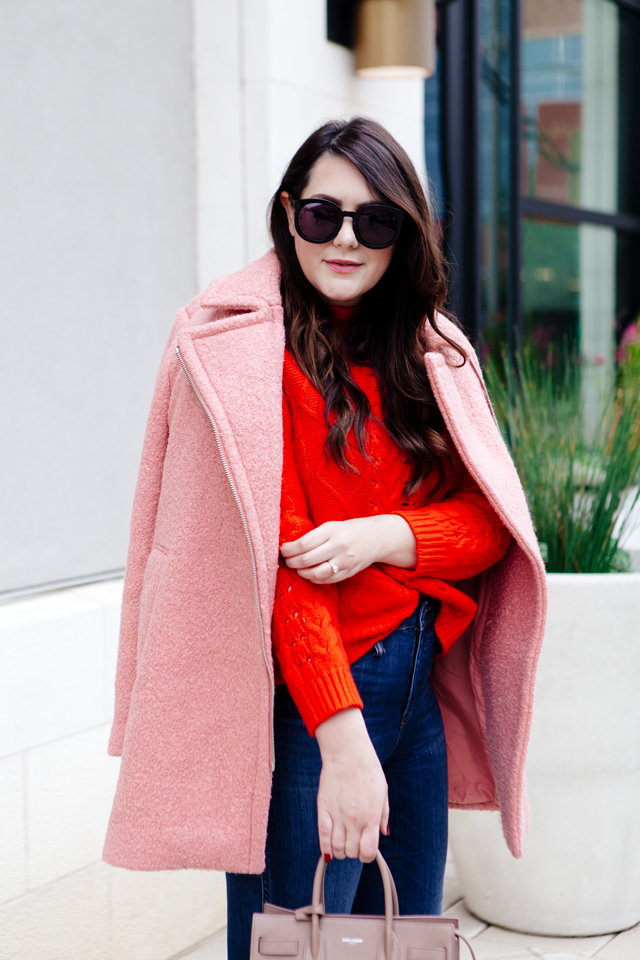 If you've followed KE for a long time, and I mean a long time — we are going on 8 years this month — you remember a certain pink coat from Anthropologie I used to wear all the time. (I still have it! You don't get rid of a gem like that.) But it has a print on it and it doesn't quite cover my arms all the way, as it's more of a duster coat. So when I saw this pink coat from Loft, I knew it was meant to be. Also, yes this is me justifying having two pink coats in my closet. I'm very good at purchase justifying. Let me know if you need tips. (You can find this coat here.)
As Christmas was approaching, I was searching my closet for a nice red sweater. You guys, I was coming up empty. How could I not have a red sweater in my closet, especially this time of year? I found this one at J.Crew over the weekend and you know what? It is the perfect Christmas red. And it works just lovely with my pink coat. Pink and red, forever and ever.
Just as a heads up! This coat is 50% off right now at Loft! You can find it here.