Well, it happened.  I became a mom in August and by December I ordered us all matching family pajamas. I looked B in the eye and lied to him. "Honey, you don't have to do this. You don't have to wear them." He knew I was lying; because in fact, he did have to wear them. Luckily he is a good sport and he's used to me. I may not have always had a child, but I've always been extra. This should have come as no surprise to him.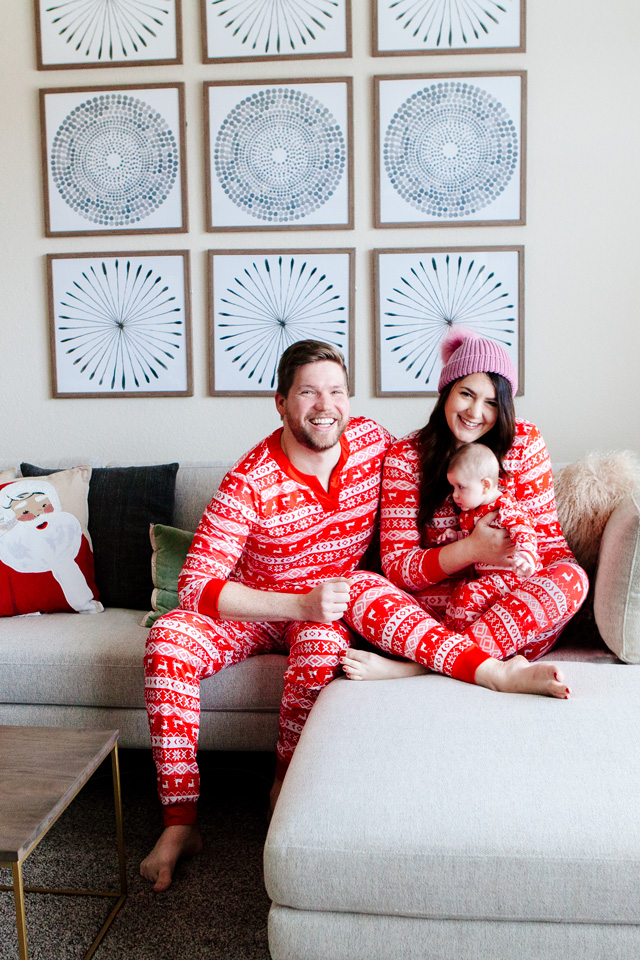 The thing is I ordered us matching Christmas pajamas because I am exactly who you think I am. I always wondered what kind of mom I'd be and as it turns out I'm that mom; I'm matching pajama mom. Surprised the hell out of me, too, you guys. I realized something though, on my 4 month journey of a lifetime to become the most extra mom there is, there is a secret to this #momlife: you've got to plan ahead if you're going to be a matching pajamas kind of mom. FULL STOP.  I am, in fact, NOT a plan ahead planner. Sure, sure I've got calendars and planners all over my house. All empty. Before I know it that thing that I was planning on planning is already here and my plan has to skip a couple of steps or it doesn't happen all together. This was almost the story of our Christmas pajamas. I looked up and it was already December 10th. How was I going to find Christmas pajamas this close to Christmas, especially with all of our sizes? Because as it turns out, Christmas pajama moms have been preparing for this all year or at least they started in November because let me tell you — all the sizes were gone everywhere I looked. I thought, 'oh no, my first Christmas with my baby girl and we are going to have to be in separate pajama's.' The horror.
But then I remembered eBay. eBay has everything right? Surely they will have Christmas pj's! I ran to my laptop and within minutes I had these exact pajamas in my cart, all the right sizes. I looked at the delivery dates and they were perfect; just before Christmas, they would be here. I praise hand emoji'd and hit BUY NOW. My lack of planning would not get me this time. No one (except for you guys, keeper of my secrets) will ever know I'm still a full-time procrastinator.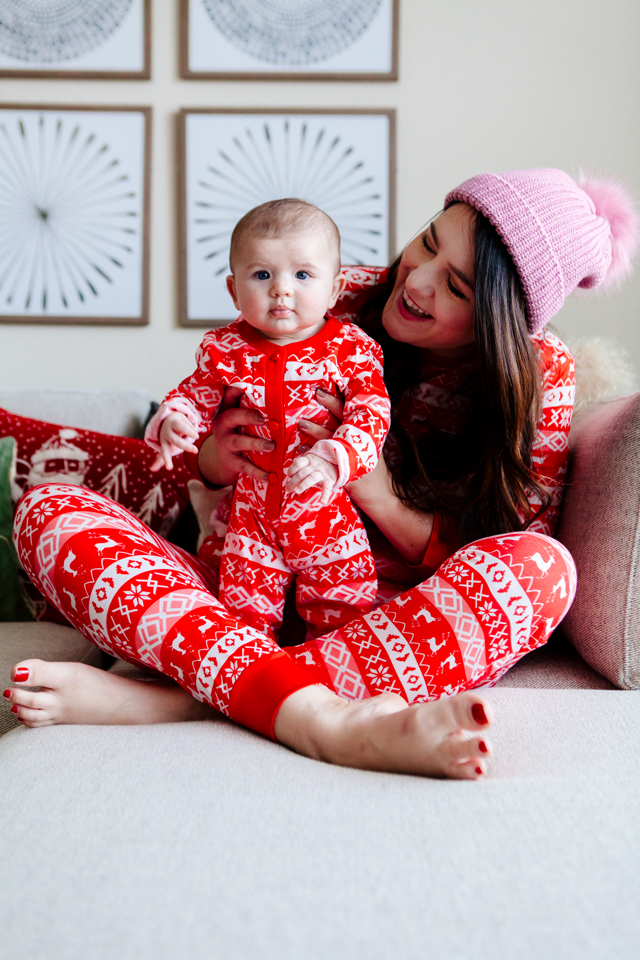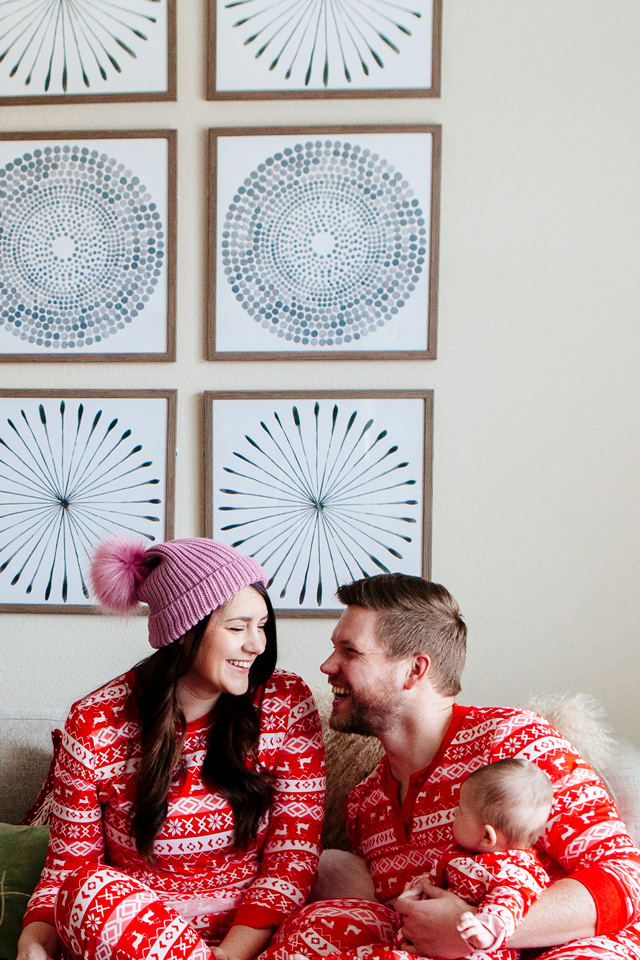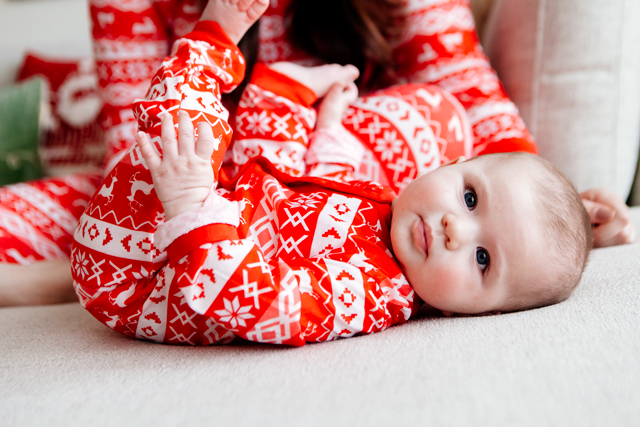 All of that to say, I was really glad I remembered eBay! Sometimes I get into my little hole of places that I shop online and forget that there is a whole world of shopping on eBay. Fun fact: 81% of all of their items are brand new! And did you know there are 1.1 billion listings at any given time on eBay? So in fact, these Christmas pajamas are one in a billion. (But I mean, you can get them, too. ;))
I've linked our favorite pajamas from eBay here and a few others too!

A few other ways I like to shop eBay:
If you are always a full-time procrastinator, I found toys that will get there by Christmas! You can find those toys here!
This has less to do with Christmas, but I also love looking for and finding dresses on eBay, whether it be Kate Spade or just an easy sweater dress like this one here. (I actually bought that sweater dress but haven't received it yet. I'll let you know when I do, the fit, etc.!)
There is a whole section dedicated to designer sunglasses! You can find them here.
Lesson learned: It's never too late to discover a great find. I'm pretty sure the internet is only encouraging my procrastination.
Cue adorable daddy daughter photo. Swoon.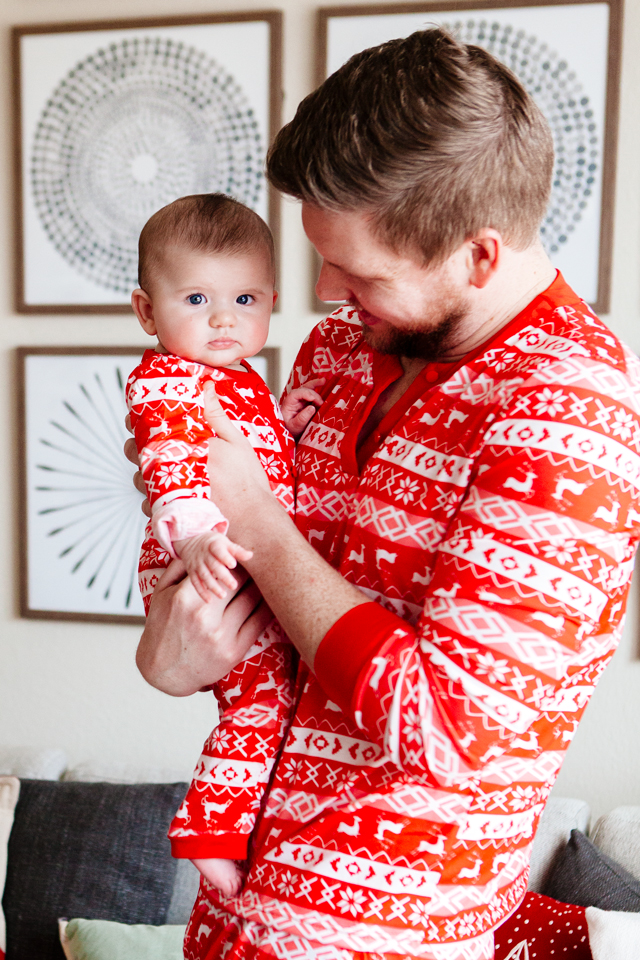 ---
*Special thank you to eBay for collabroating on this post and for saving the day with some late miute Christmas pjs! All thoughts and opinions are my own.