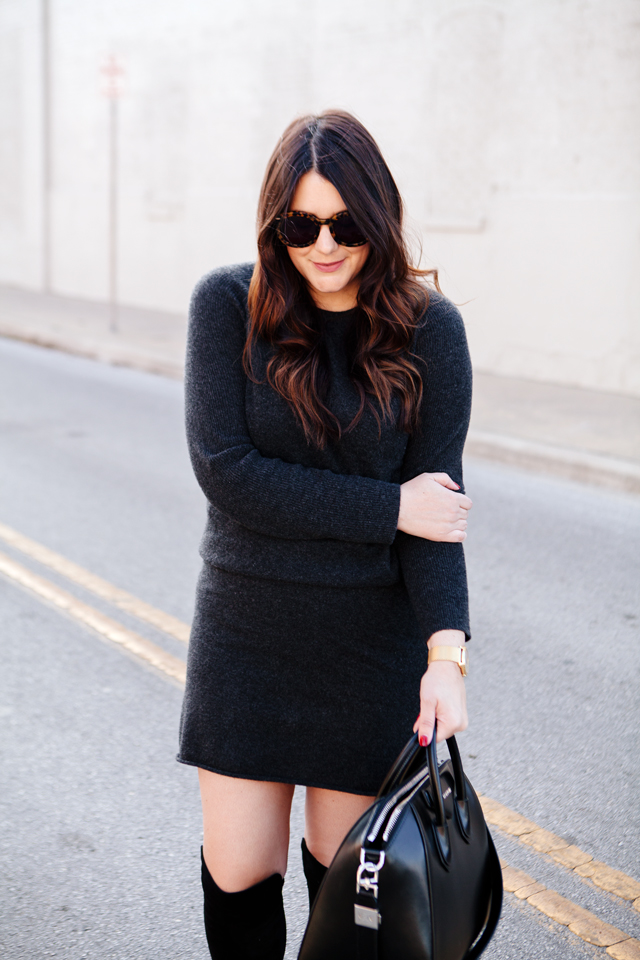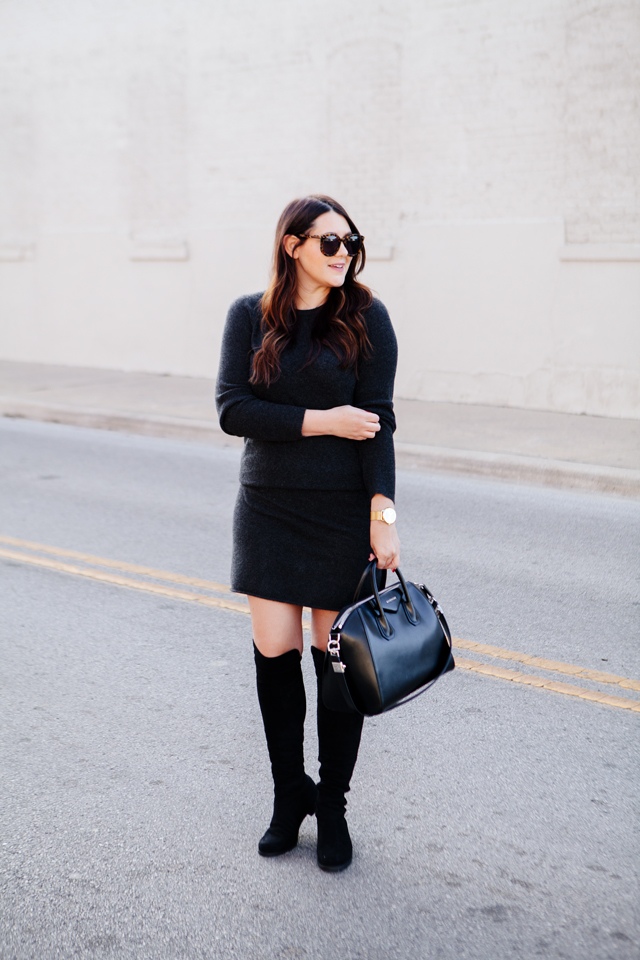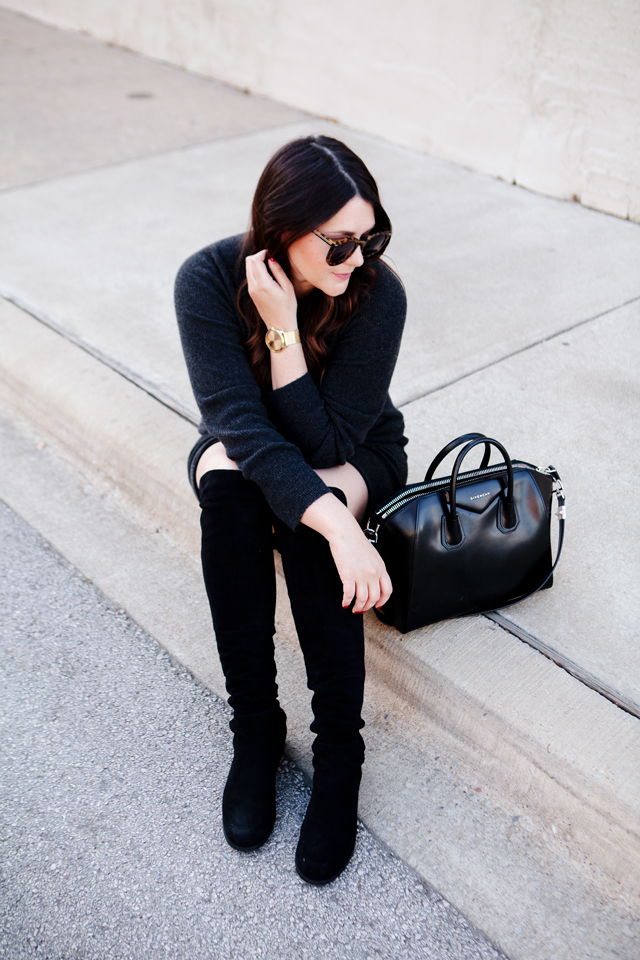 I was cleaning out my closet the other day, like really cleaning out and not just shoving things in other small spaces so you can see the floor again. This clean out included coming-to-Jesus meetings with my purses, shoes, and accessories; a tradition I tend to do about once a year. The piles of my shoes were pretty predictable —a pile of my favorites that I'd worn down to the soles, a pile of shoes I never should have bought but did, and another pile of the same, but different, but the same shoes.
As I took a step back I realized something— my favorite shoes, or the ones I wore the most, were typically the most simple and classic. I have always been a fan of a fun or bold pair of heels, but after really evaluating, these are the 5 must-have shoes you need in your closet.
1 / Nude Flats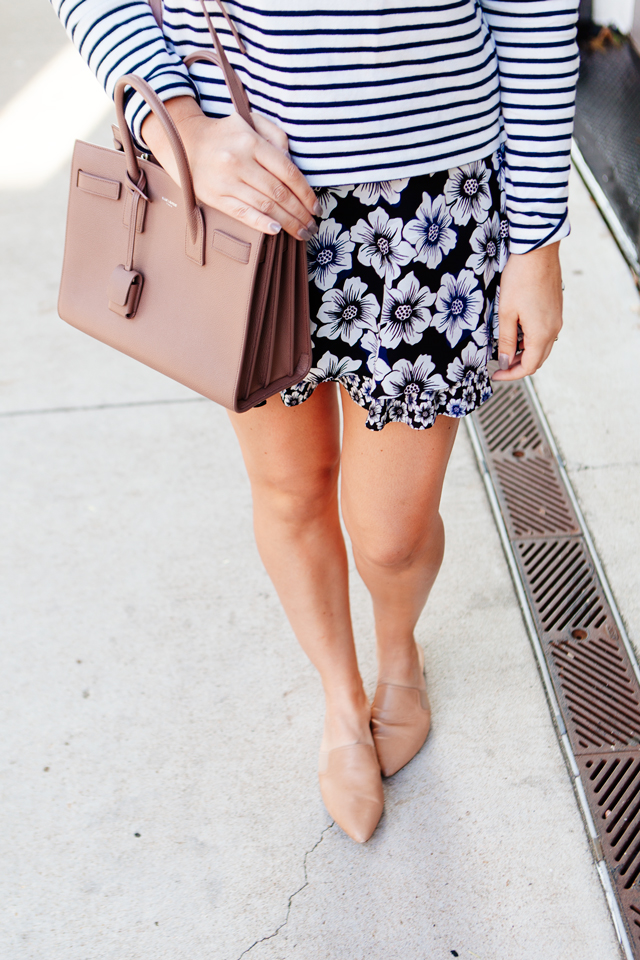 I don't always photograph myself in nude flats, but they are my go-to for every day and every season. A few years ago I found a pair of Vince pointed toe flats and wore the absolute life out of them. Ever since, I've waited with bated breath for them to bring them back again. A simple nude flat goes with most outfits and is a no-brainer when you're running out the door but need to feel classic and refined.
2 / Basic Black Heels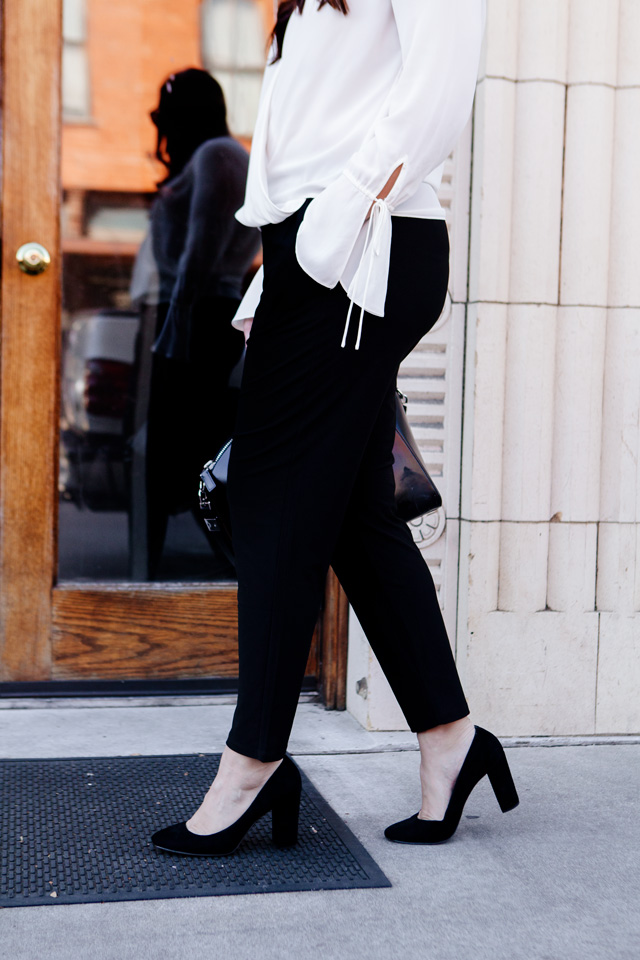 I always come back to a basic black heel, every single season. Perhaps not as much in the summer, but every other season a black heel is worn constantly. I love a black and a nude heel in a classic silhouette. I tend to choose a thicker heel these days but love a stiletto for its classic look or a block heel for an easy to wear look.
3 / Strappy Nude Heels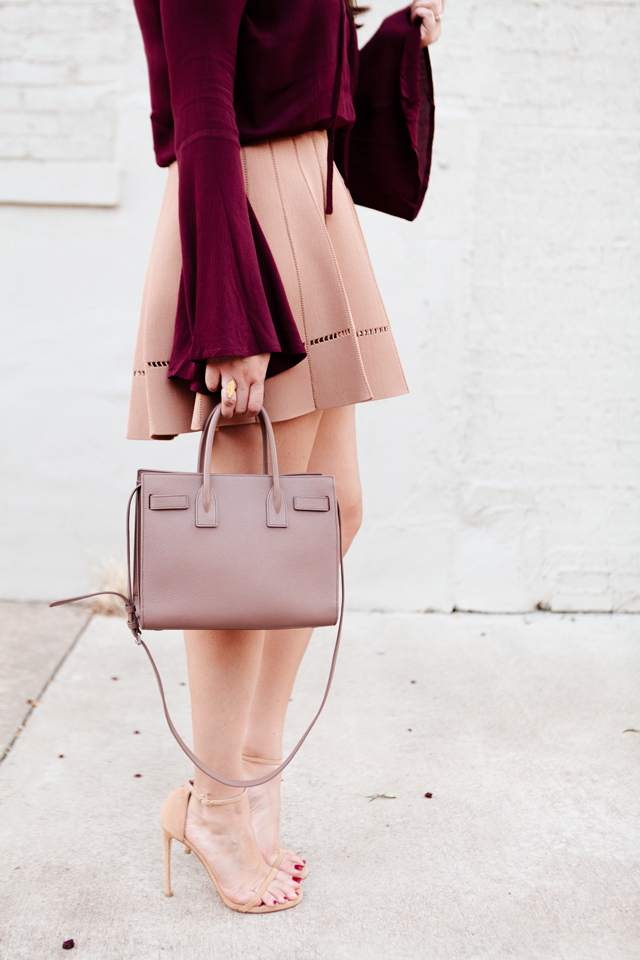 I splurged and bought these strappy heels a few years ago and they were worth every penny. I've worn them their price hundreds of times over, so much that I've had to have them resoled a time or two. They go with everything from dresses to denim. And when I do my annual closet cleanouts? They always make the cut.
4 / Over the Knee Boots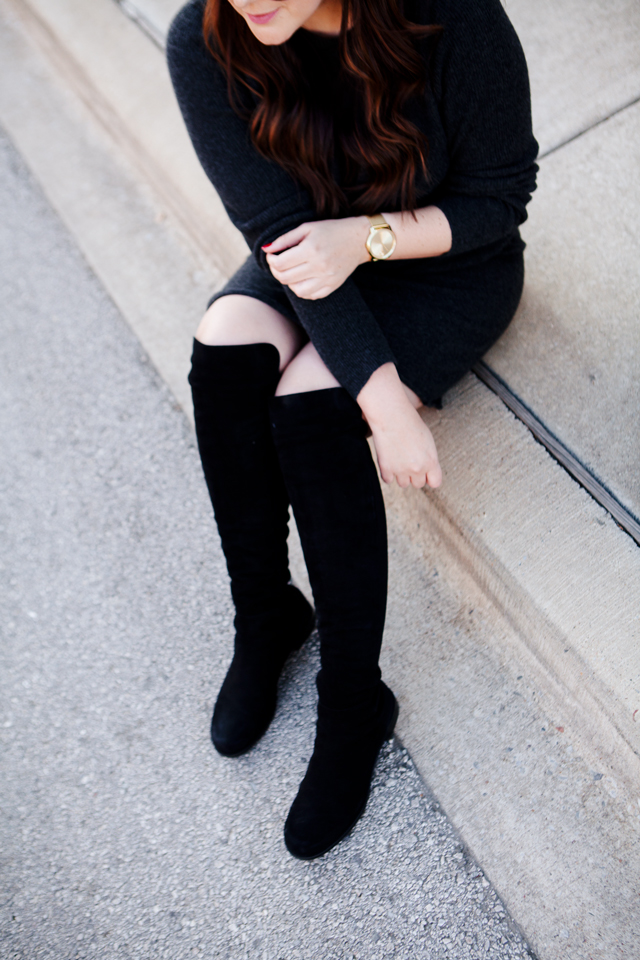 This one might seem like a wild card but truly I've worn black over the knee boots for years, during fall and winter seasons. They are both chic and oh-so-warm. I also feel like they can always dress up my simple denim and sweater ensembles I'm constantly wearing during the colder months. If I had to choose a color of over the knee boots, it would be black — classic, timeless, always in style.
5 / Classic Sneakers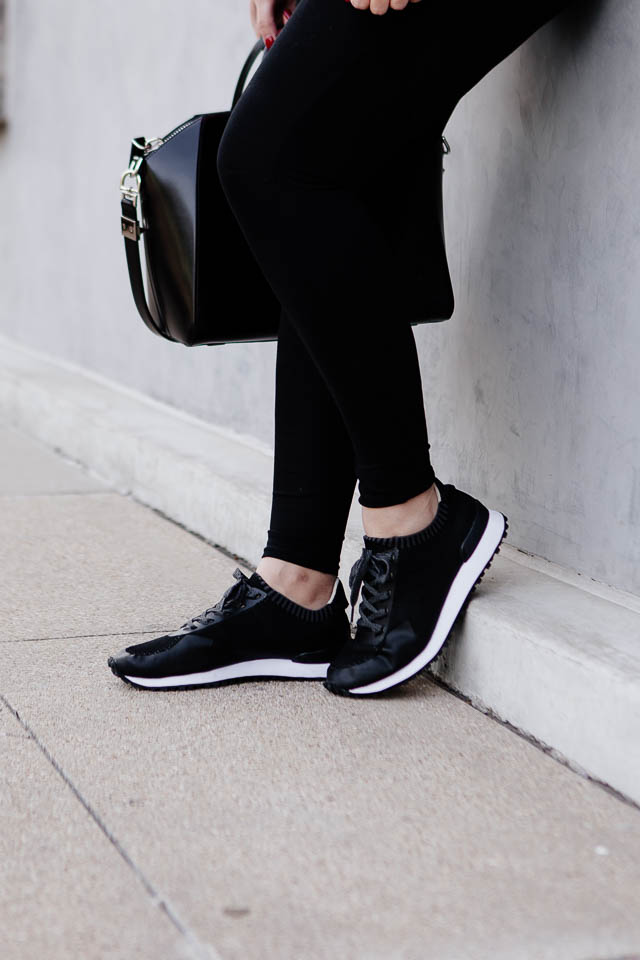 A classic sneaker is a must these days. From a simple weekend look to an everyday leggings and sneakers ensemble, I find myself reaching for sneakers more often than not. I like a classic solid black sneaker — it gets right to the point without any fuss. Or a classic all-white canvas sneaker for the lighter months. Black or white, you can't go wrong with simple and classic.
All my favorite shoes tend to be the classics that stick around for the years to come. What are your favorite shoes that you just can't live without?
*This post is brought to you in collaboration with Farfetch! Thank you for supporting the brands that support this blog!