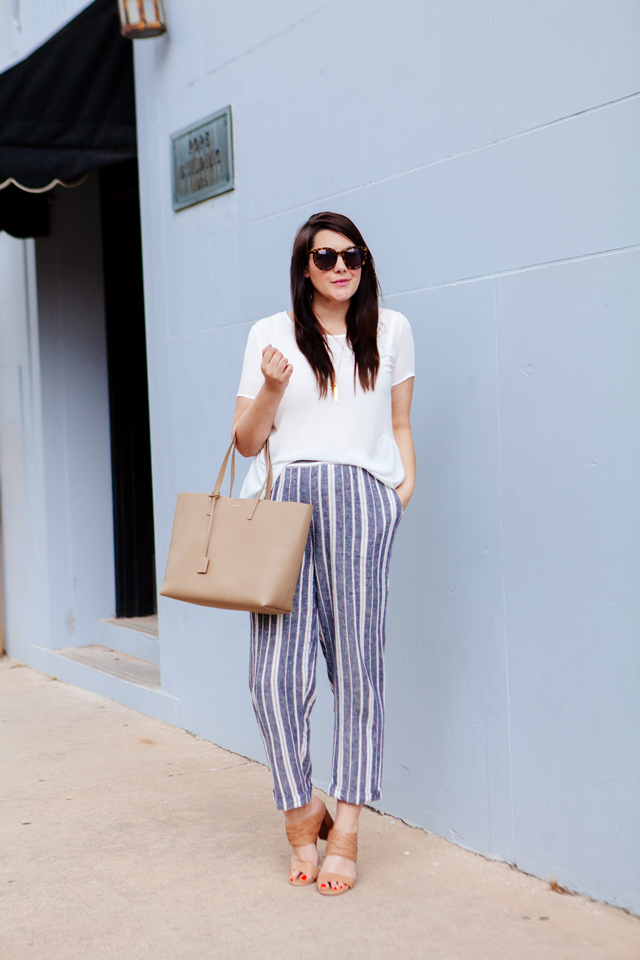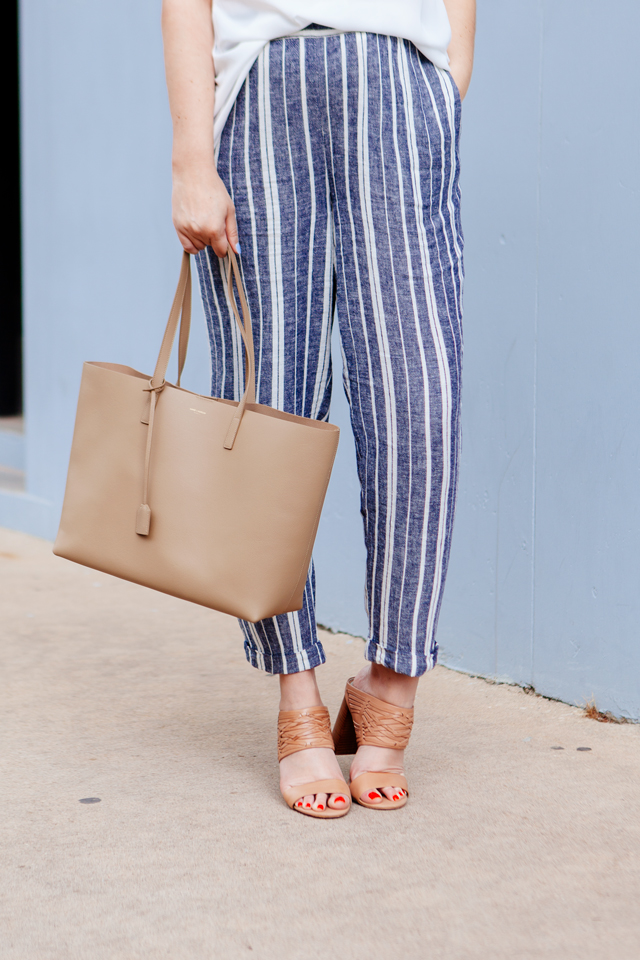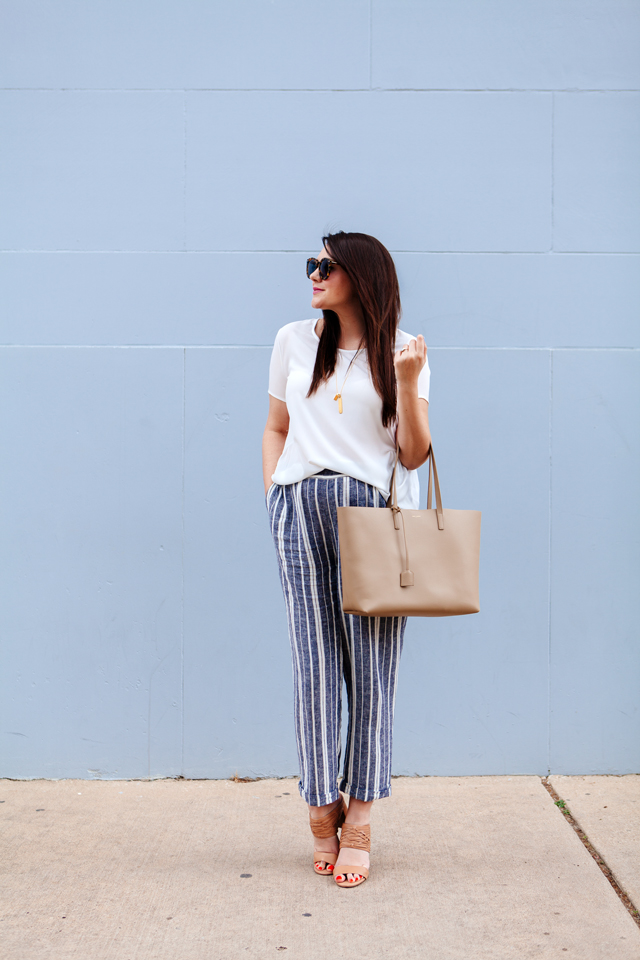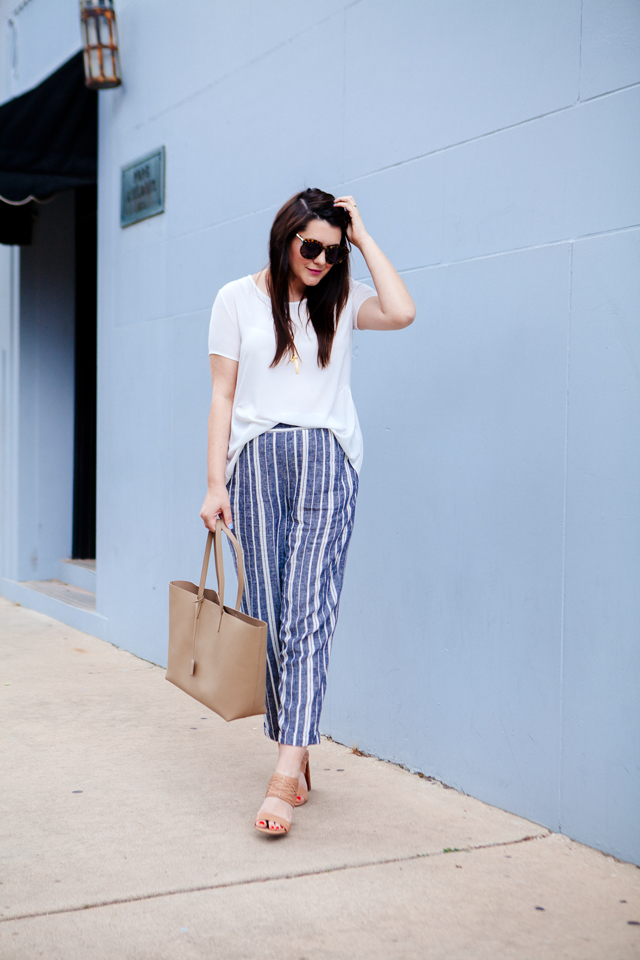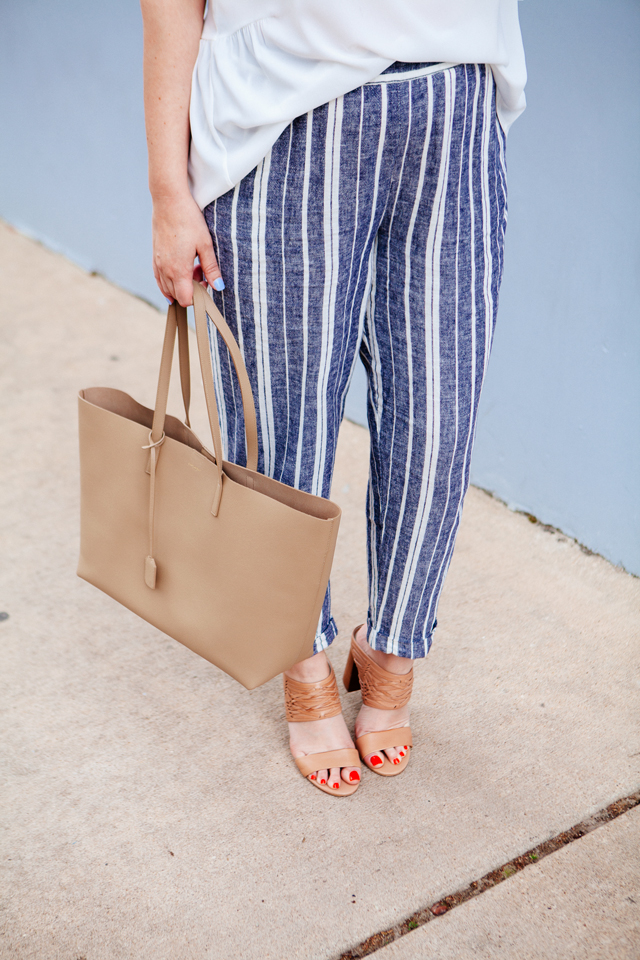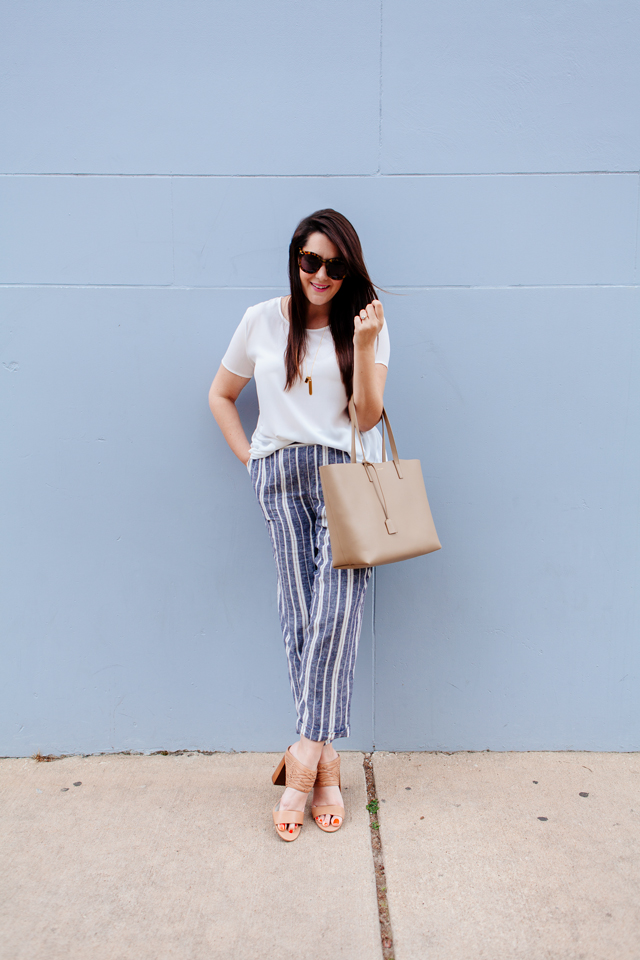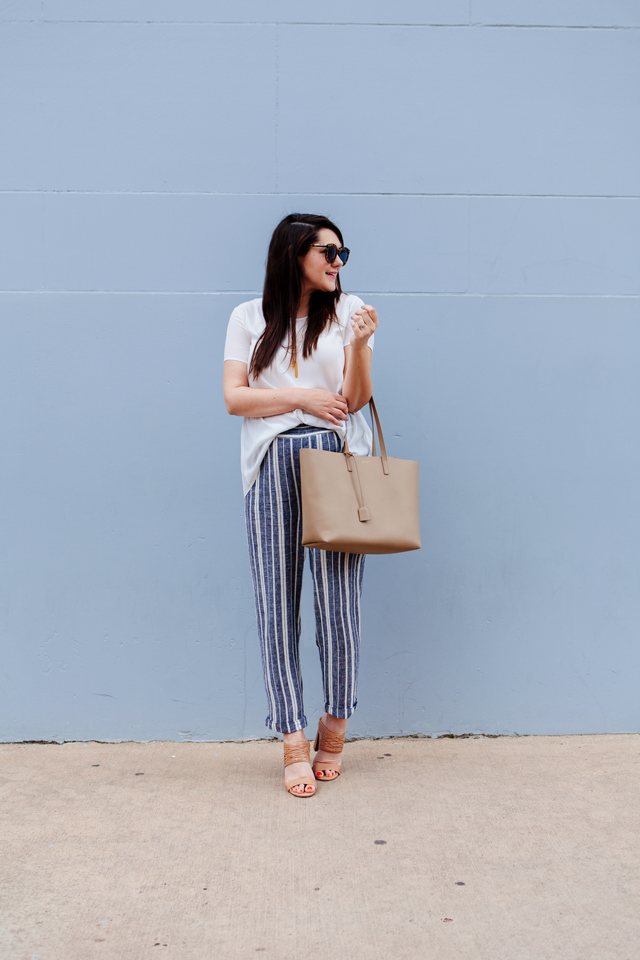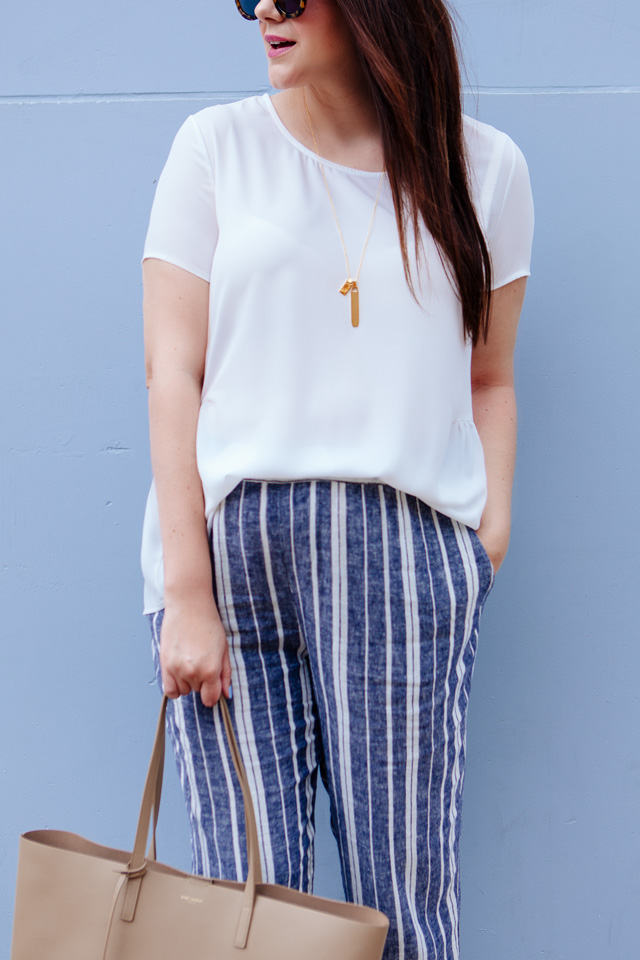 One thing that I've been missing with maternity dressing has been the variety of pants and skirts. If not for maternity jeans*, then my other choice is a dress. I love dresses, don't get me wrong but a little bit of variety goes a long way. I took a chance on these striped pants, seeing how they had an elastic waistband and the rise of the pants seemed a bit ambiguous anyways. They could easily be high waisted or worn under the bump from what I could tell from the photo. I ordered them with low expectations.
Well, well, well.
My risk taking paid off because they fit, are so comfortable and  adorable! AND they are not a dress! (Nothing against you lovely dresses, sometimes a woman just needs some pants.) I did size up in these pants in the case of the bump but honestly I feel like because of how loose they are and that they stretch a bit while wearing, I could have stayed true to size. Case in point — you might want to size down in these. I'm kind of kicking myself for going up a size, but that's the gamble us online shoppers take. 😉 Also I've learned with pregnancy, you will always want looser than tighter. This might also apply to life in general, now that I think about it.
I can't stop wearing these heels. (Well I mean I do at night; I don't sleep in them or anything.) They are such a perfect color for spring and the best nude mules I've found so far. Comfortable nude heels for spring? Yes please. Oh and speaking of yes, please — this top is amazing for layering this spring, under $45 and comes in SO many colors! You can find the top here.