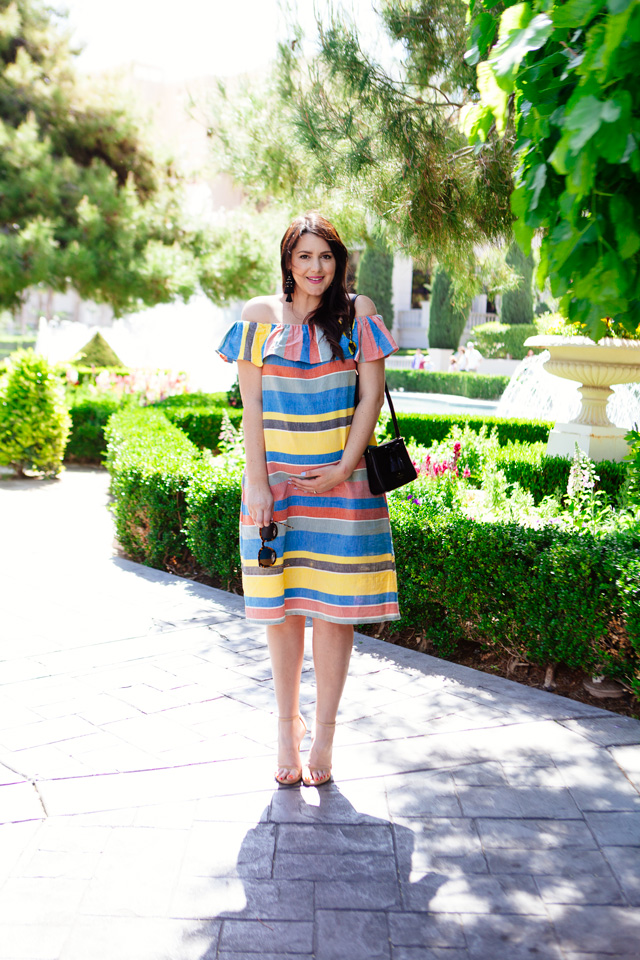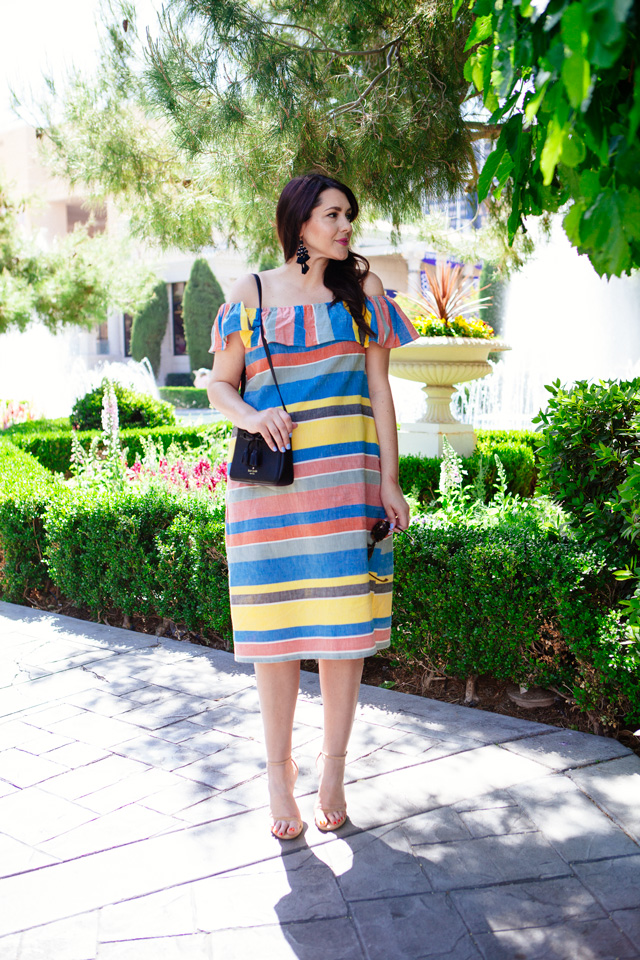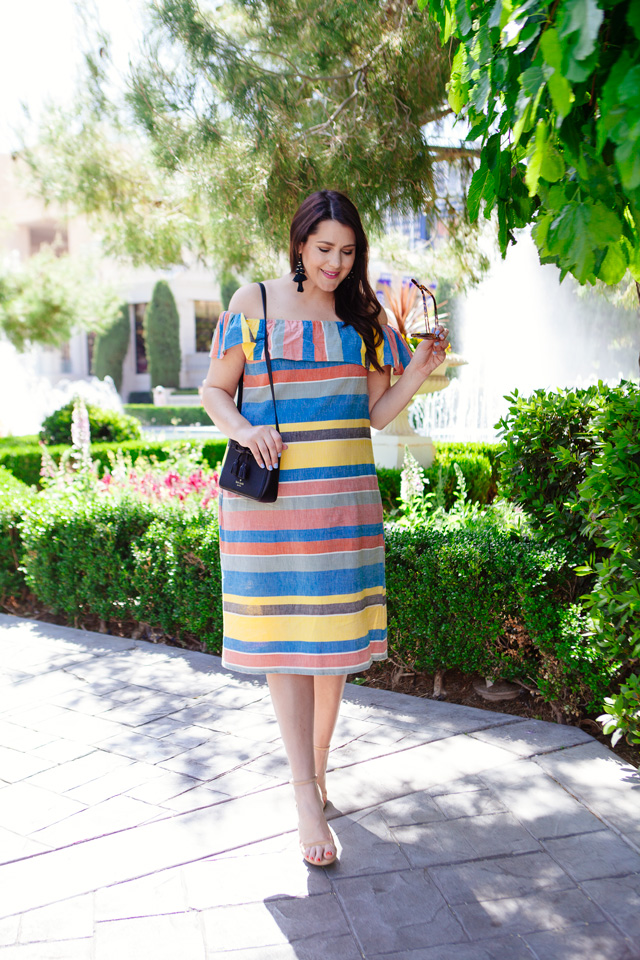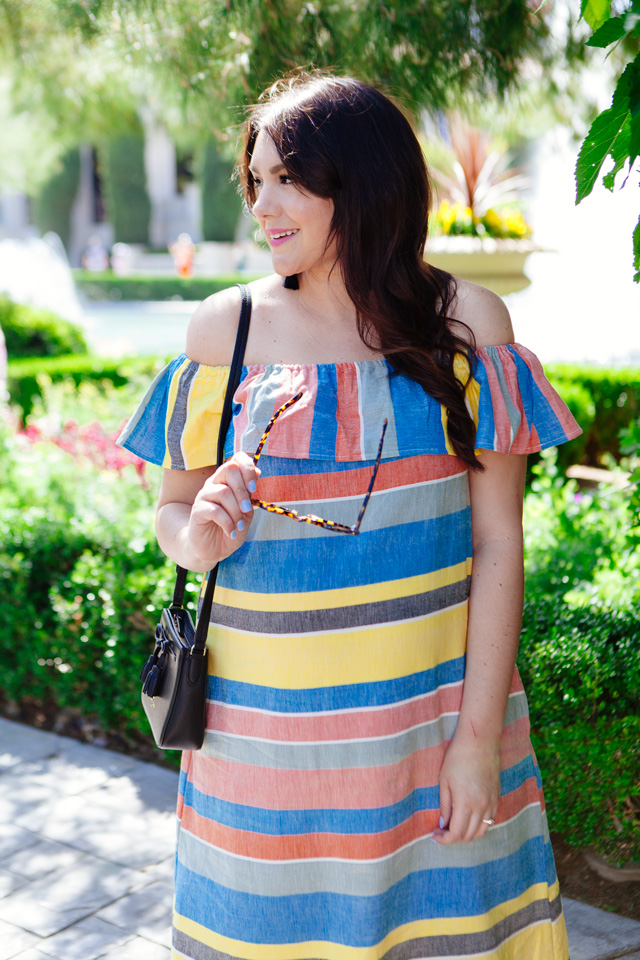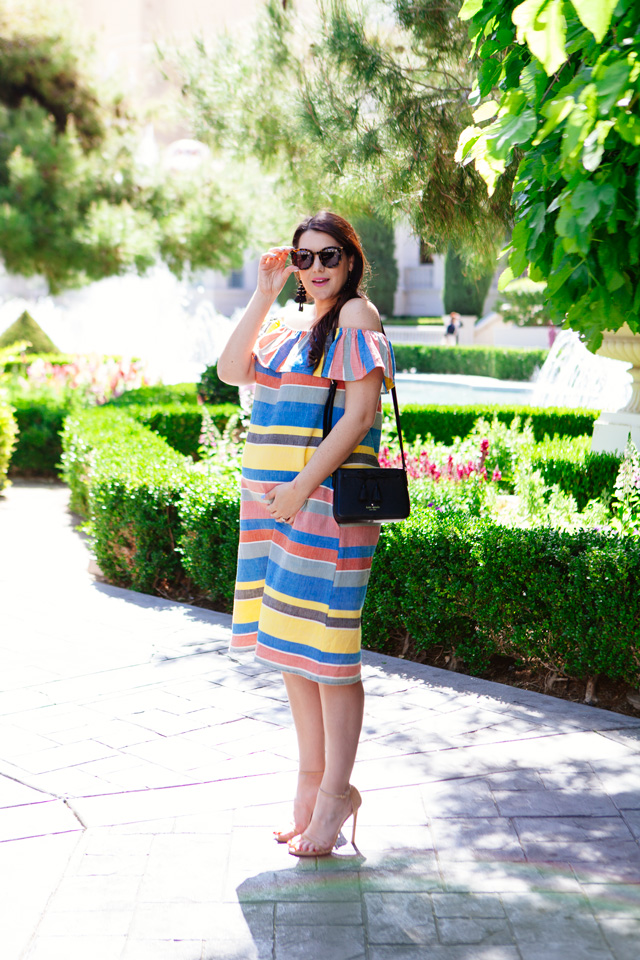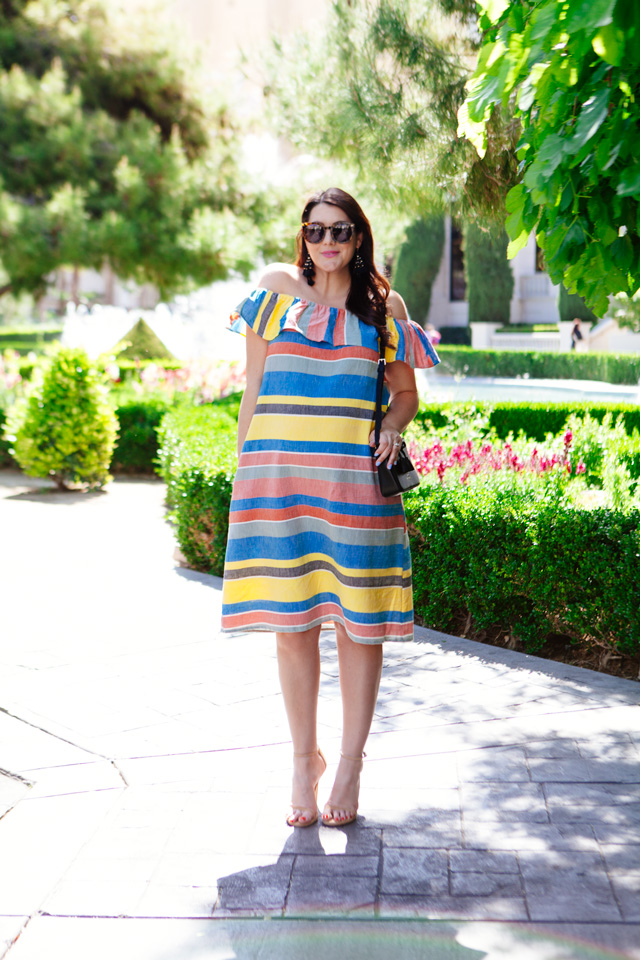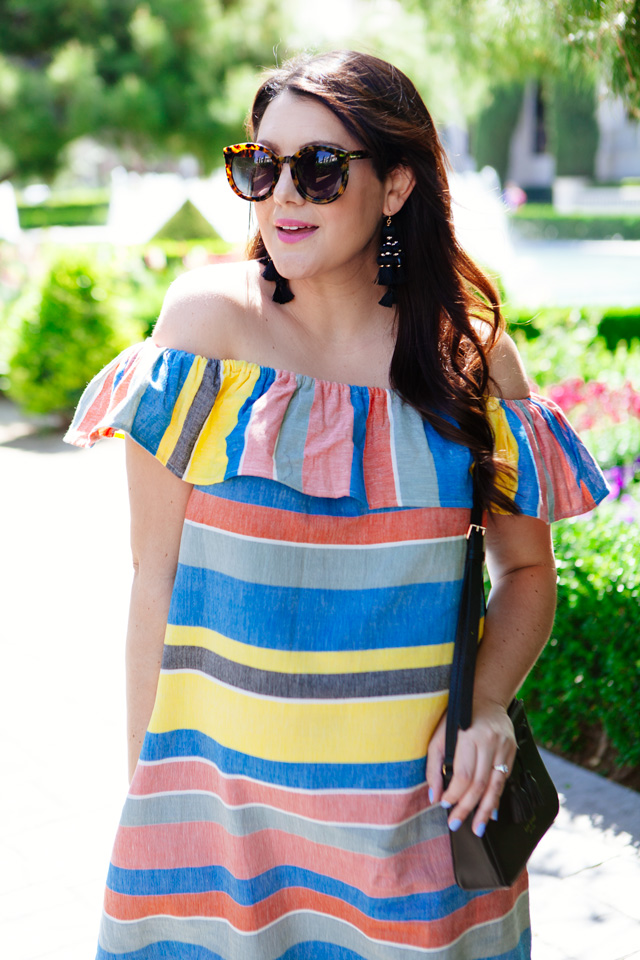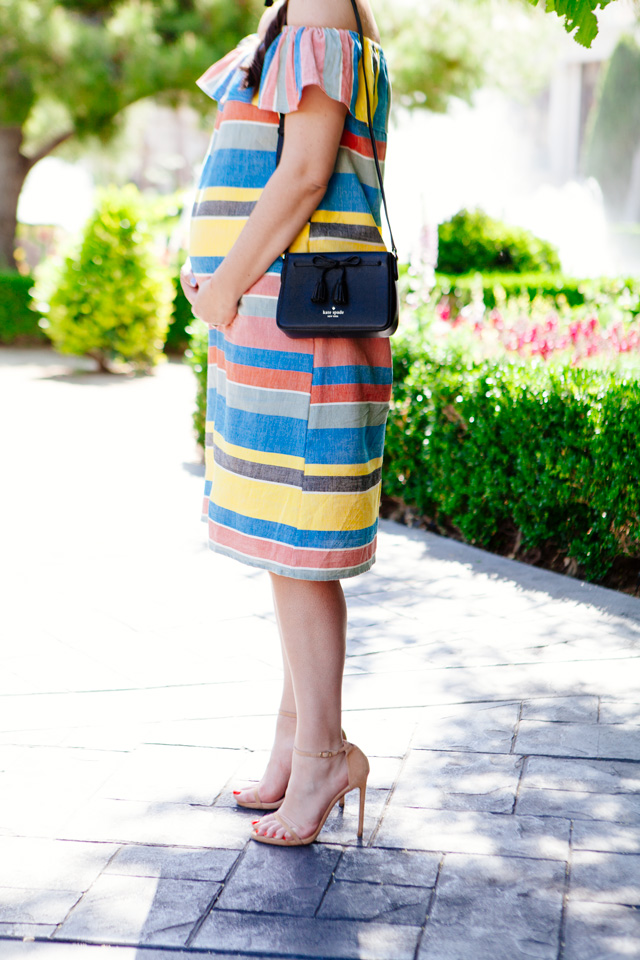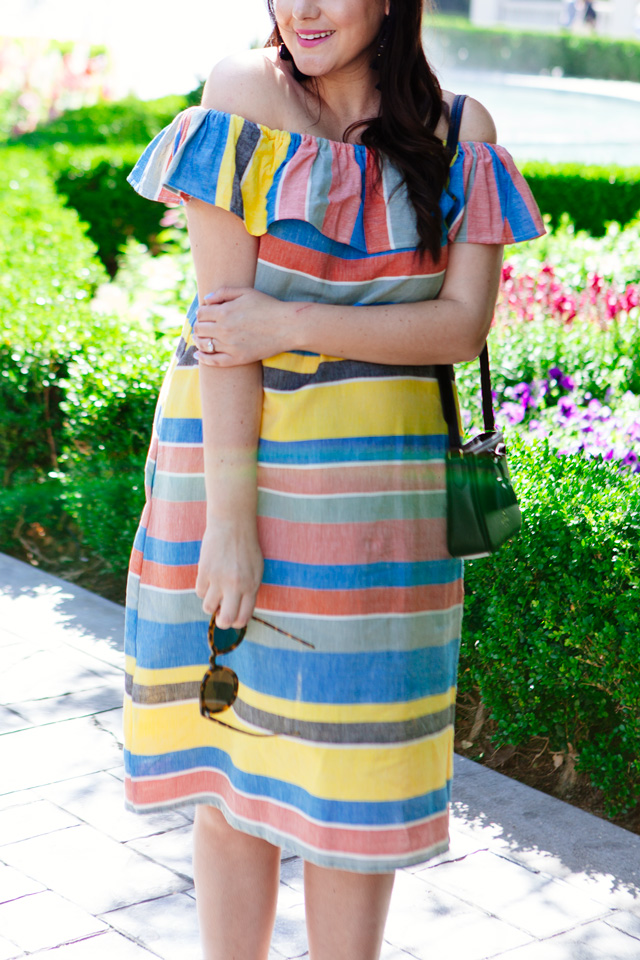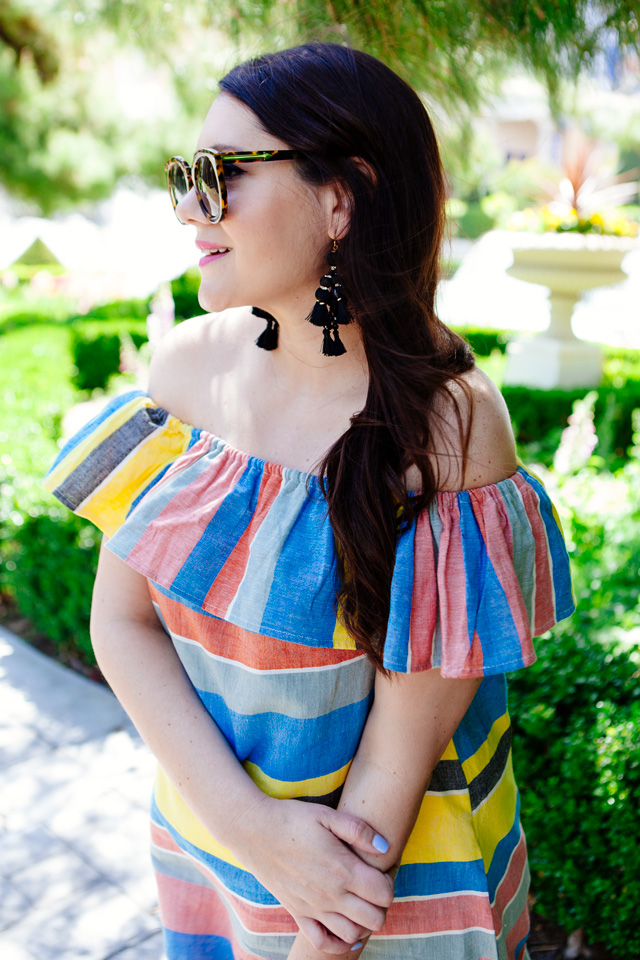 Confession: I'm a sale procrastinator. It's not my best shopping habit but I'm learning to deal with it. I typically wait until the very last day before I hit the buy button. I have missed many sales because of this. So in true Kendi form, today is the last day of the Shopbop sale! You may have heard about it by now, but if you haven't then today is the first and last day of a really great sale. Surprise!
Also, Hello from Vegas! We escaped the rain and drizzle at home to the sunshine of the west. I brought my best vacation dress I could find. In fact,  this dress is from Shopbop and I was so excited that it was going to be on sale this week…and then it sold out. Womp-womp. BUT I've found some lovely off the shoulder dresses that are just as adorable, maybe not as striped and colorful all in one, but some really great options. Use EVENT17 at checkout for 20-20% off!

This precious little cross body has been the best travel buddy this week in Vegas. It's just big enough for my phone, sunnies, wallet and lip gloss, which honestly is all I need in Vegas. When we are exploring cities sometimes, I don't want to haul around a huge tote, so the smaller the better. PS: It's not on sale during the Shopbop sale BUT it's under $200. For a Kate Spade, I'll take it!
Since we are — okay I am — late to the Shopbop sale party, I thought I'd share some of my favorite things right now on sale! Alternatively named, 'All the Things I Wish I Could Wear" 😉 Use EVENT17 at checkout for 20-20% off!