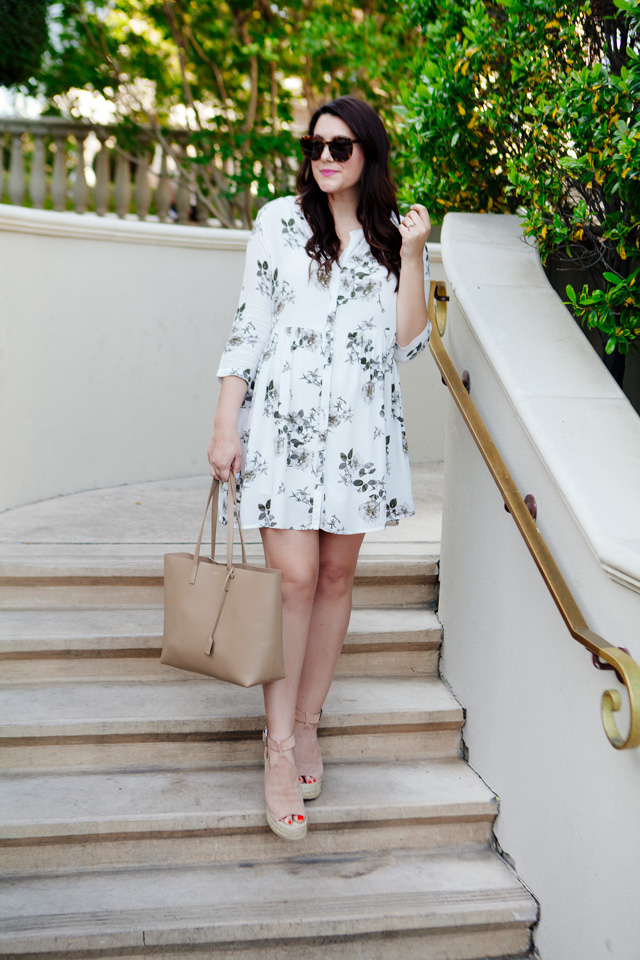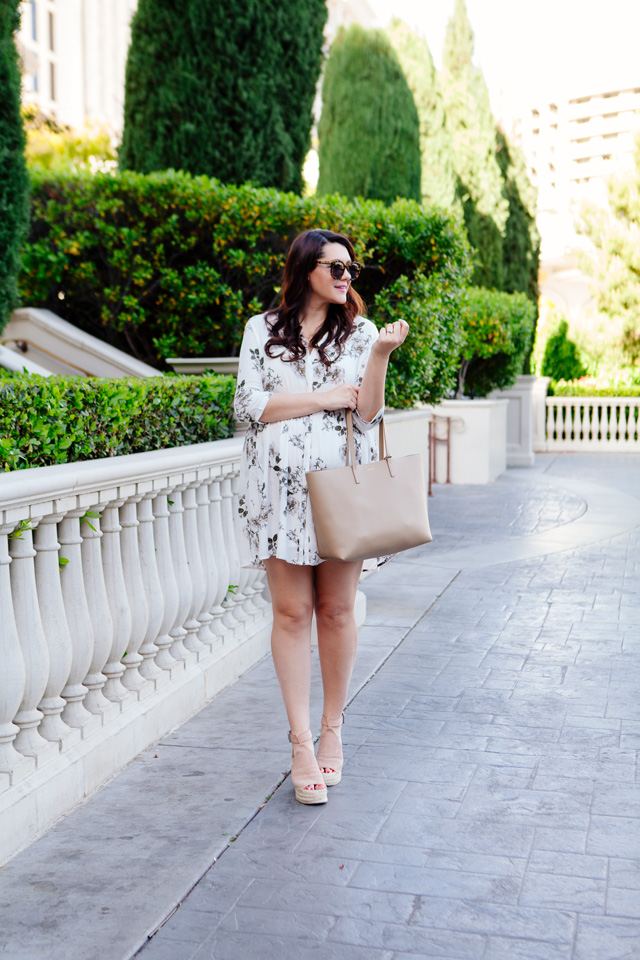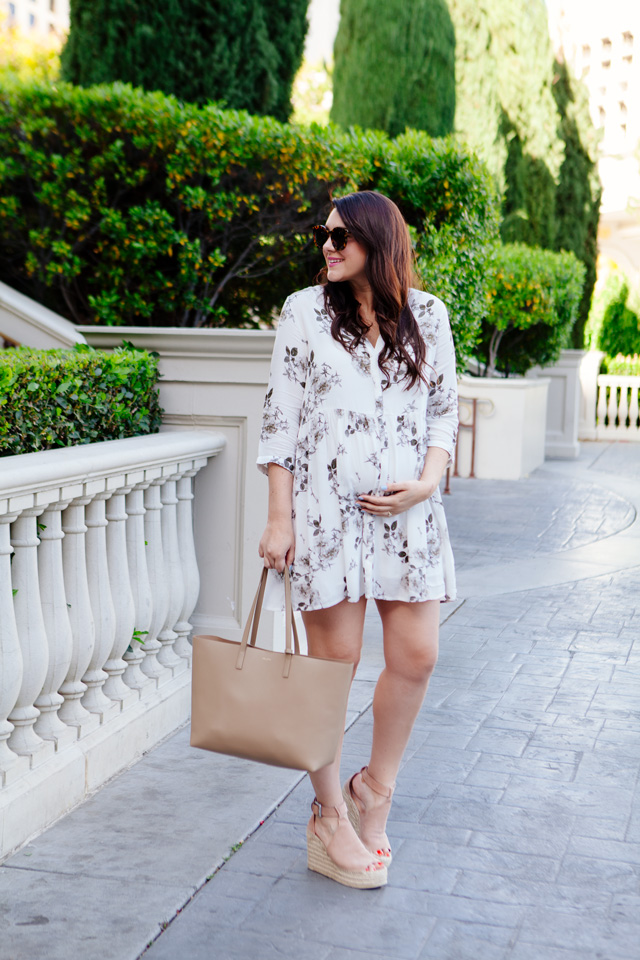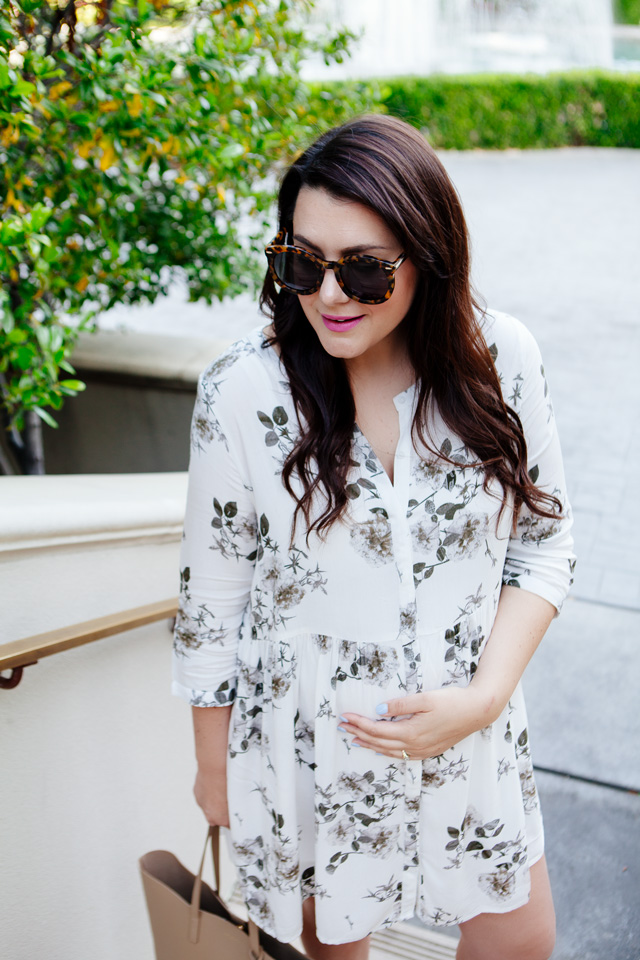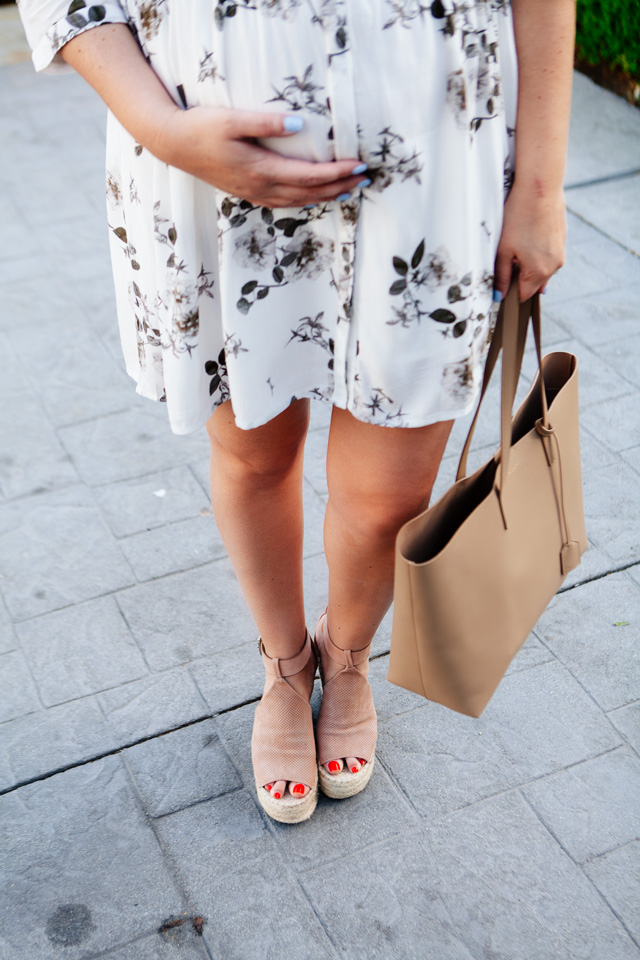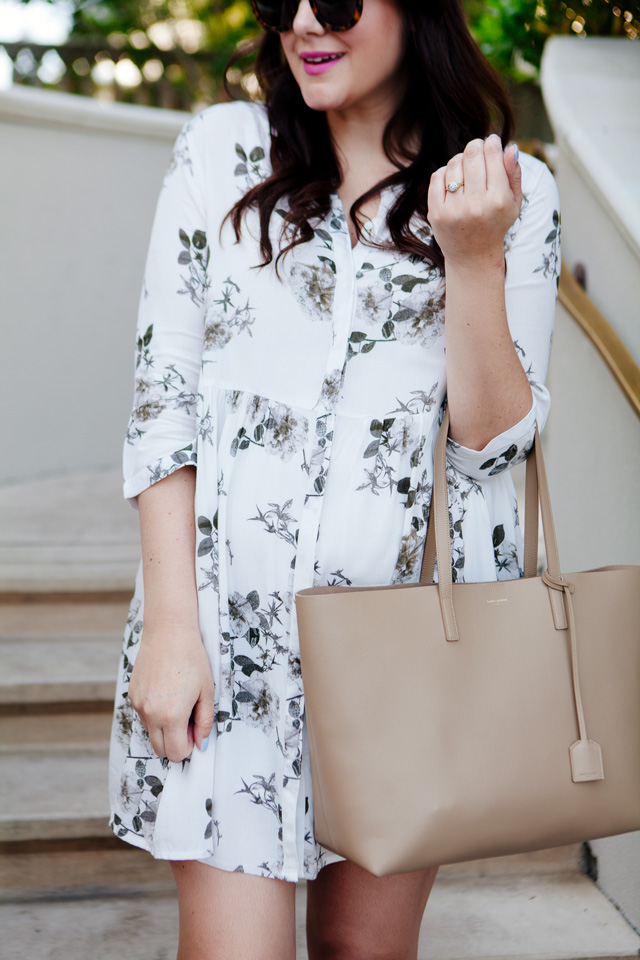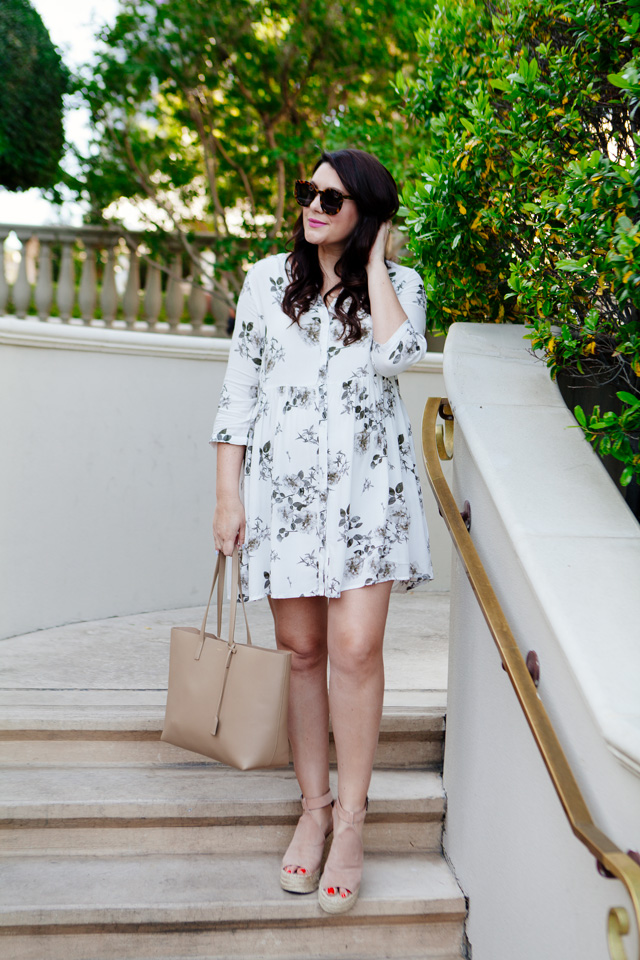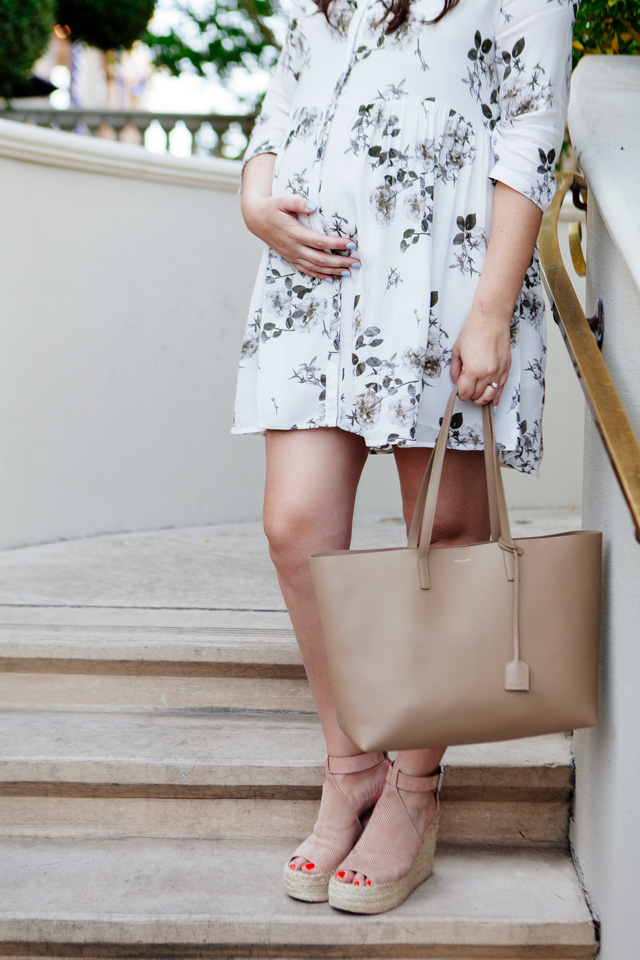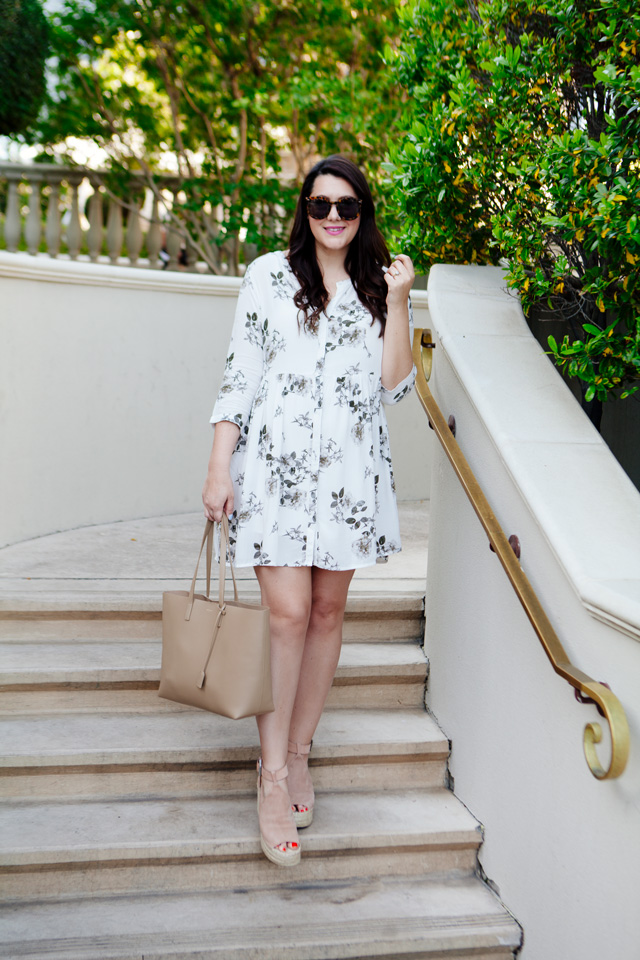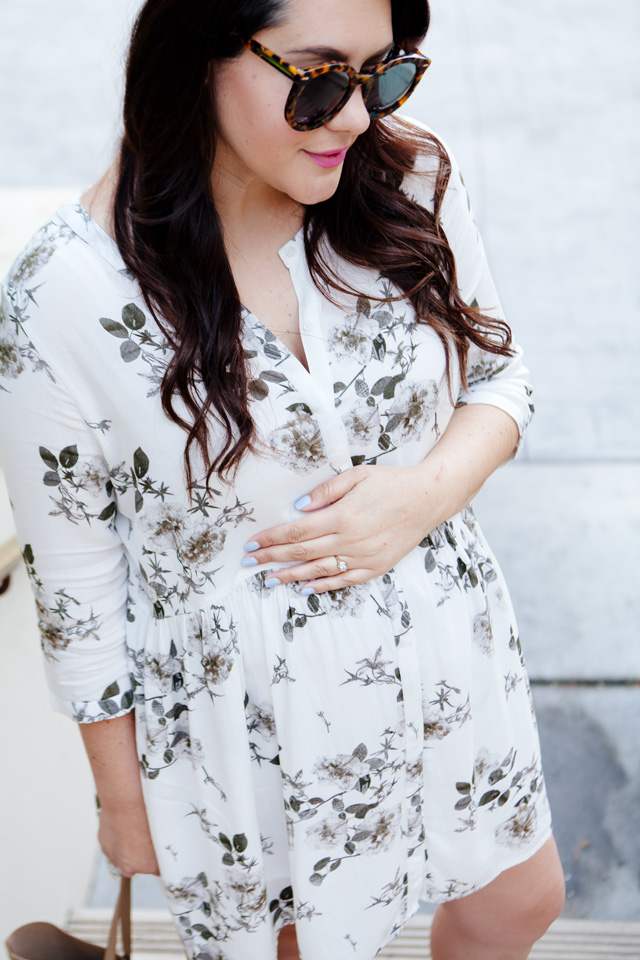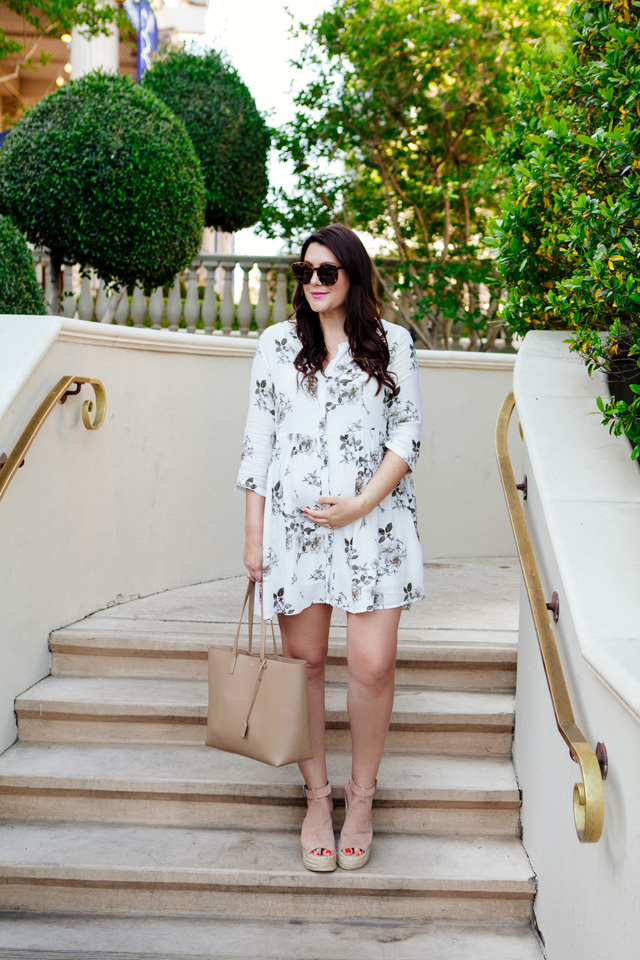 I loved exploring the city in this little floral dress. It was the perfect length for being casual but feeling pulled together. Typically a brunch outfit on a weekend away or home would consist of cut-offs and a cute sweater of some sort, but I'm finding that dresses are where it is at lately with getting dressed. I loved how sweet this print was and that it was well under $100.
Speaking of floral dresses and under $100 (you know where I"m going with this don't you), I've rounded up my favorite dresses from Nordstrom this spring! This white number I'm wearing being a new favorite since I can dress it up with heels or down with sneaks. (I changed into these sneakers not long into the morning.) In fact, that is one of my favorite trends this spring — floral dresses and sneakers. I'm kind of kicking myself for not getting photos of my sneakers with the dress. You'll just have to imagine, if you don't mind. Of course I can't stop wearing these sandals. I'm pretty sure my sneakers and these sandals are going to basically get me through spring.
Wait — I've gotten off track haven't I? How about my favorite floral dresses under $100 below!

All dresses sneaker + sandals approved. 😉
*This post is brought to you in collaboration with Nordstrom! Thank you for supporting the brands that support this blog!