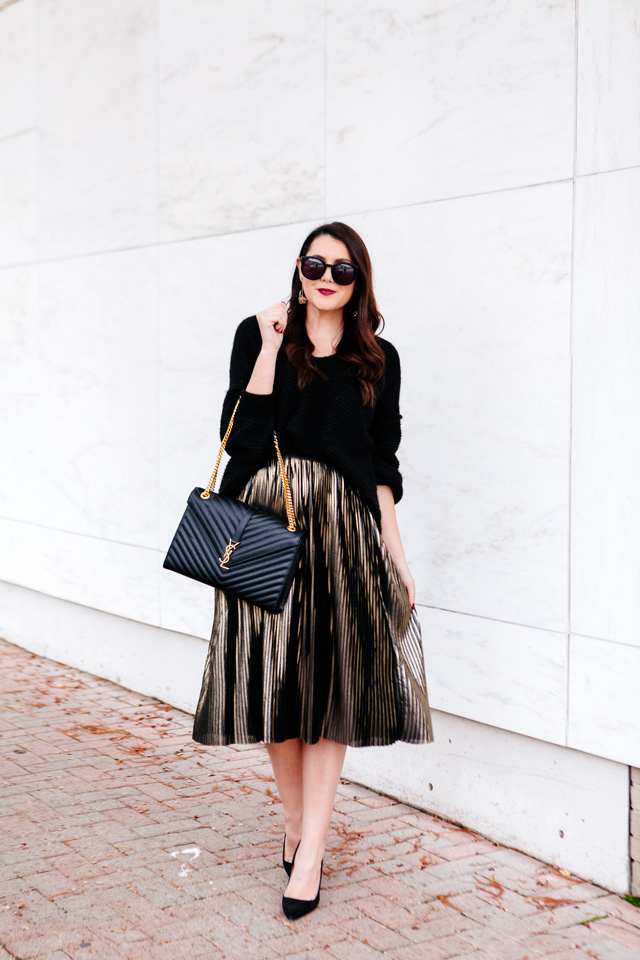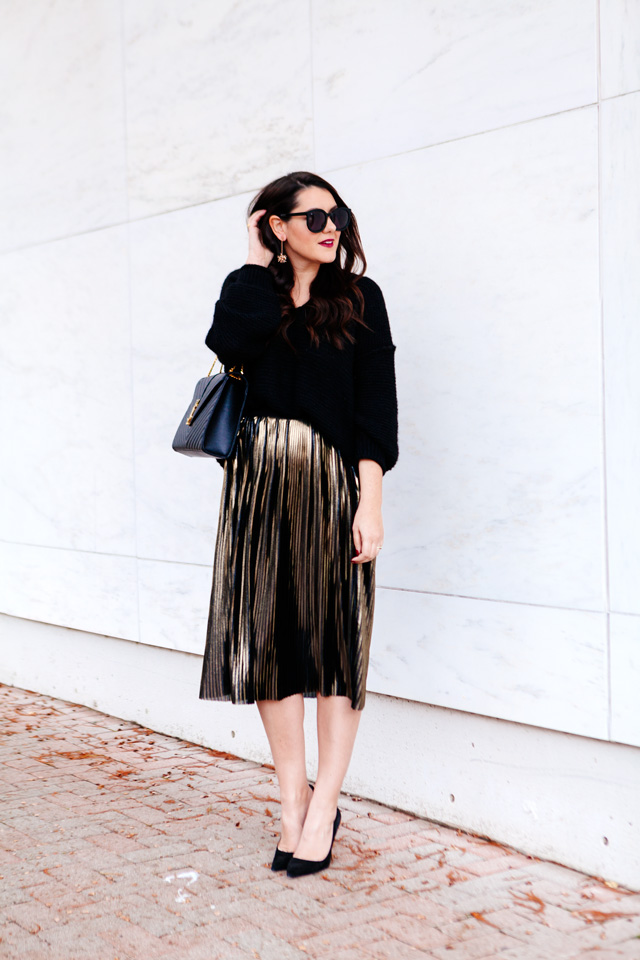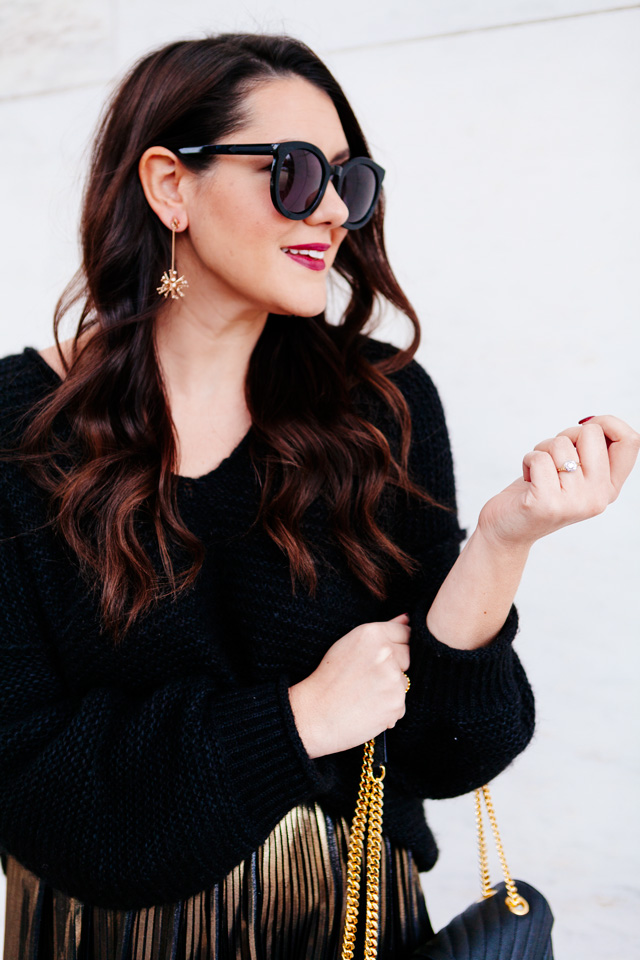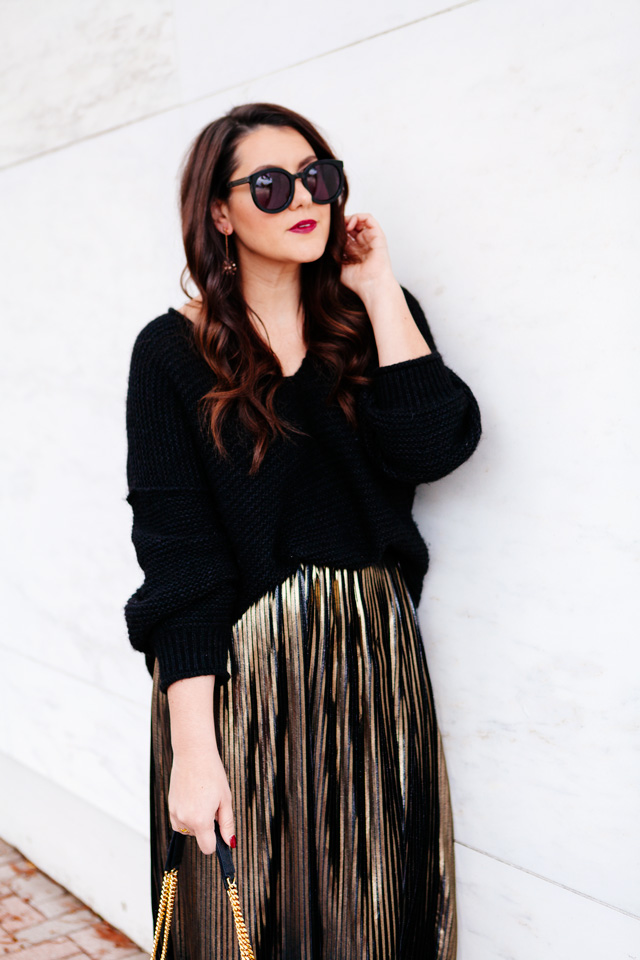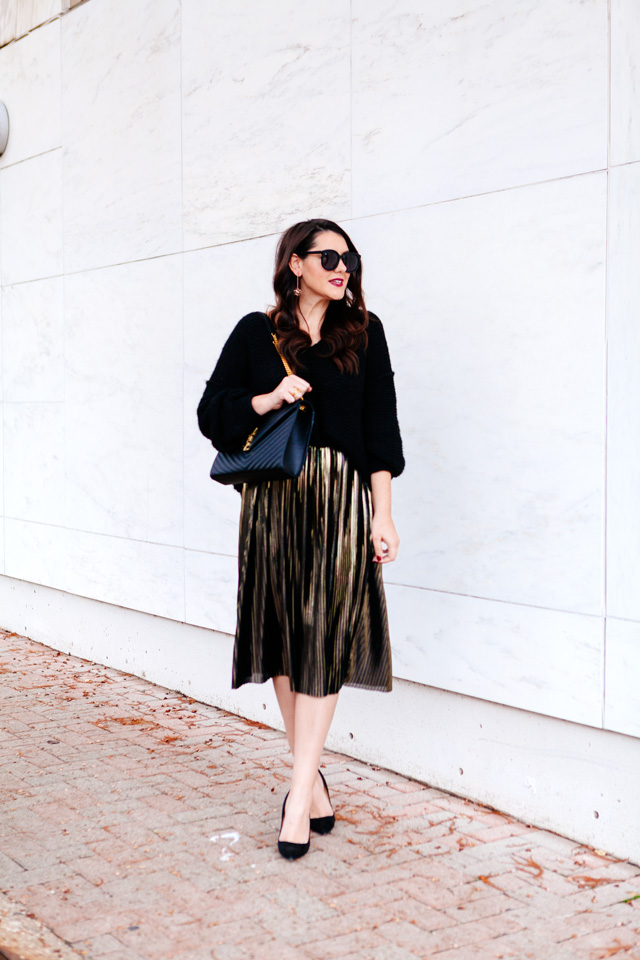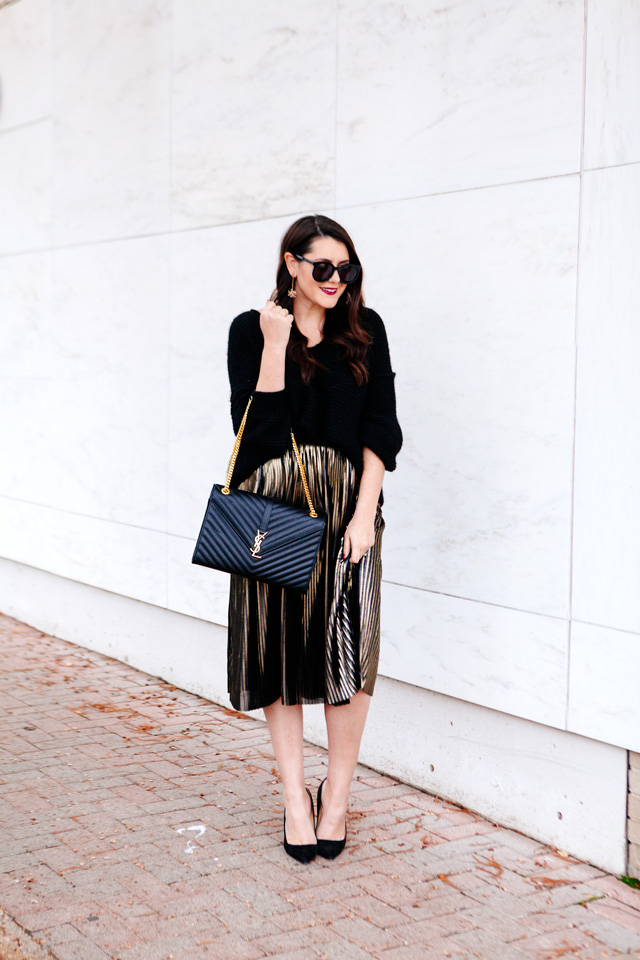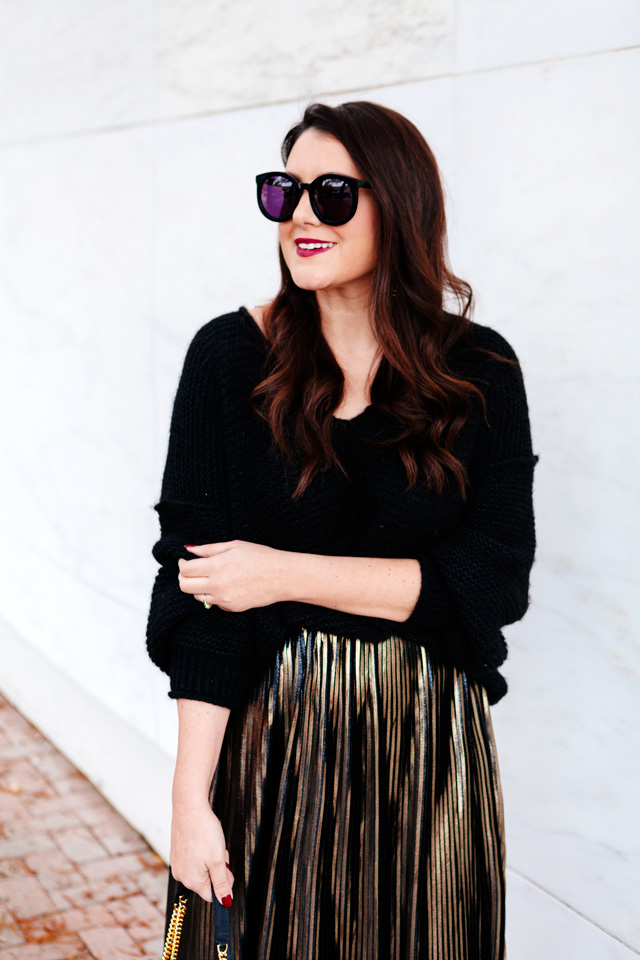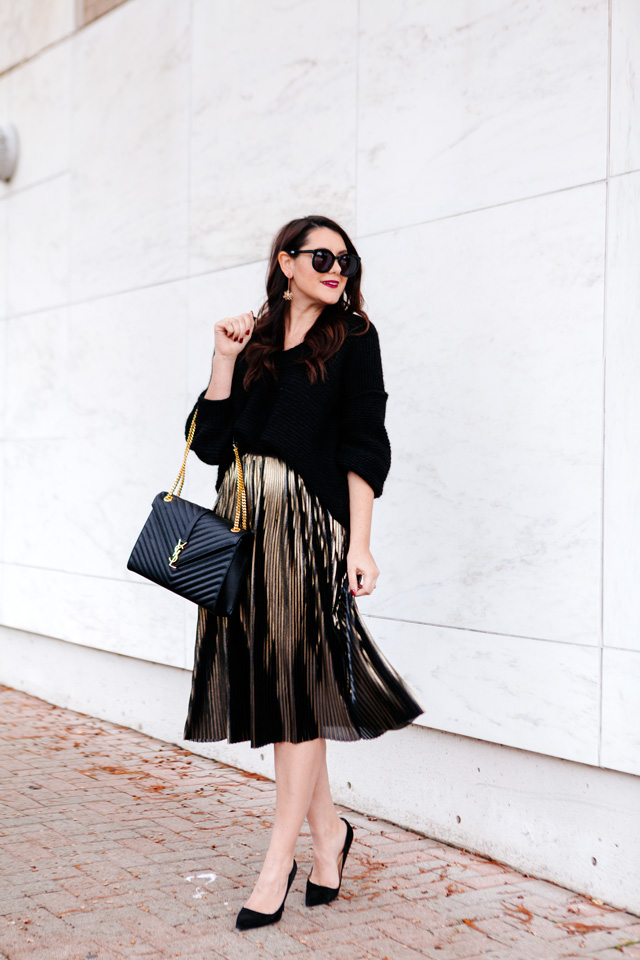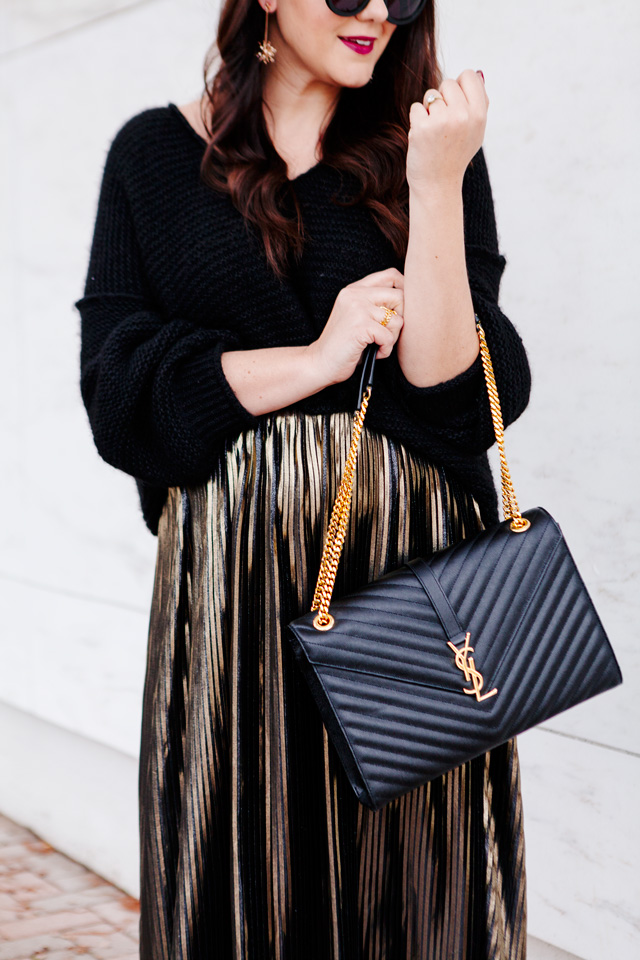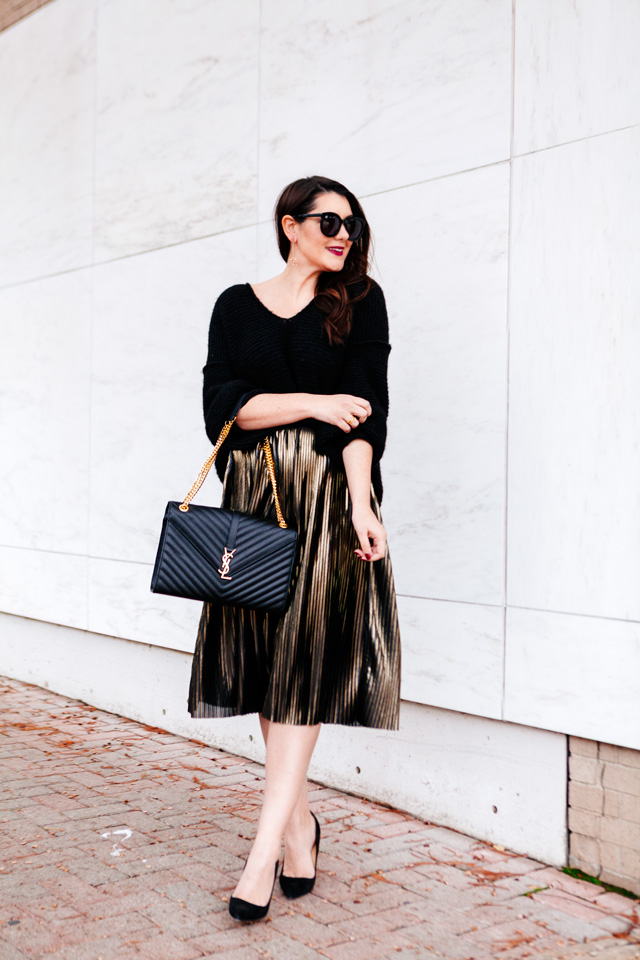 As promised another holiday inspired outfit! This one is perfect for a house party, Christmas dinner or an office holiday party! I have been waiting to wear this skirt since I saw it. Is it not the most holiday skirt ever? It's gold, it's pleated, it's perfect. You can also pair it with a simple long sleeve tee for a fitted look or a turtleneck for a chic look. You just can't go wrong with black and gold around the holidays. It's just so classic.
Can we talk about these earrings for a hot second? They are amazing! This is coming from a girl who doesn't always accessorize. I tend to go in waves of wearing jewelry and then not wearing jewelry, but I love adding a bit more flair around the holidays. These earrings fit the bill. I want to try them with my hair up — I feel like they will be that much more fabulous.
Don't you just love the holidays? It gives me the best reason to dress in gold and I'll take any excuse to wear a gold anything any day of the week. I've pulled a few of my favorite gilded holiday looks from Nordstrom below!

*This post is brought to you in collaboration with Nordstrom! Thank you for supporting the brands that support this blog!