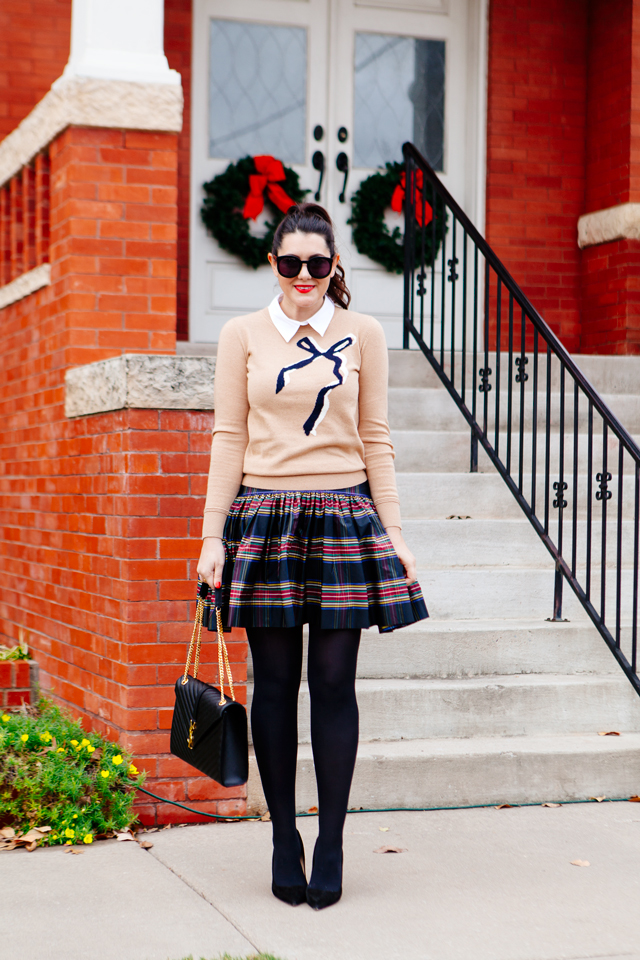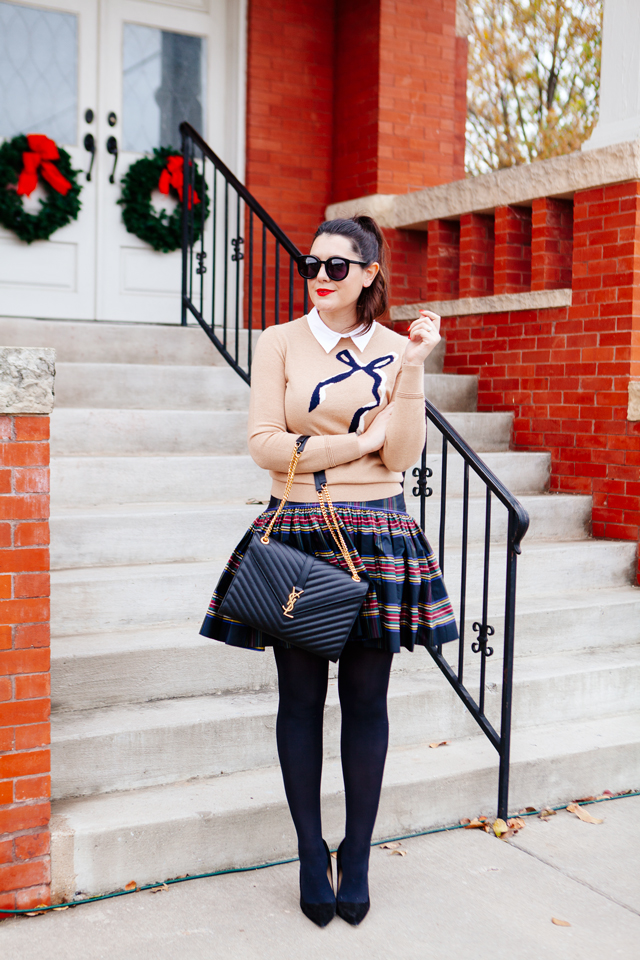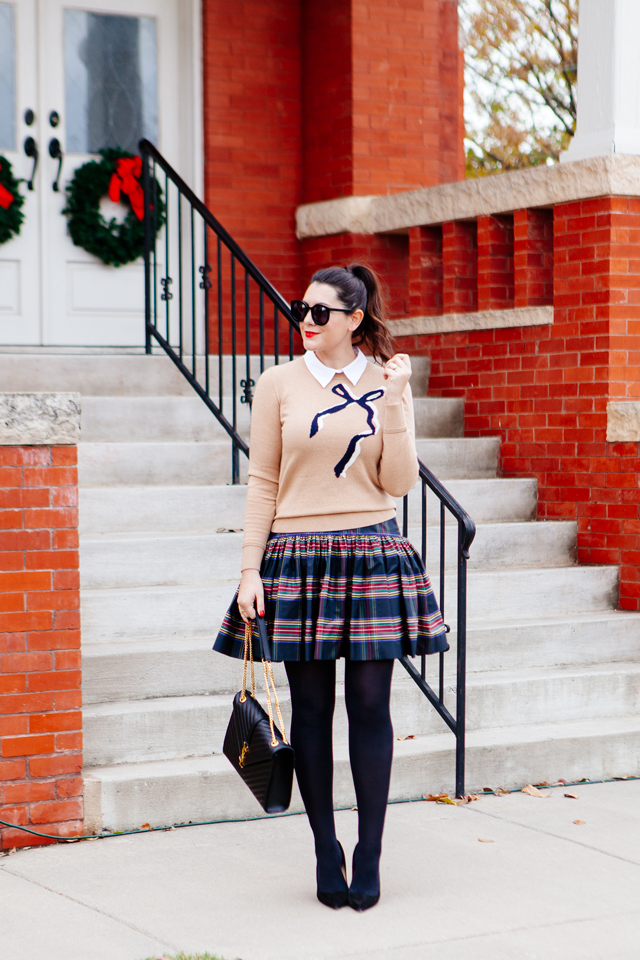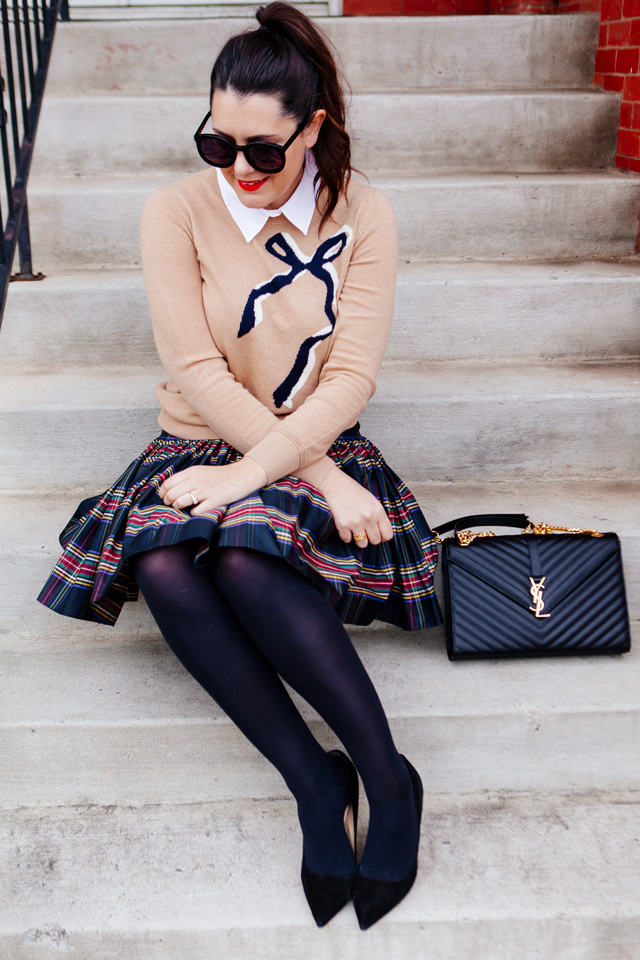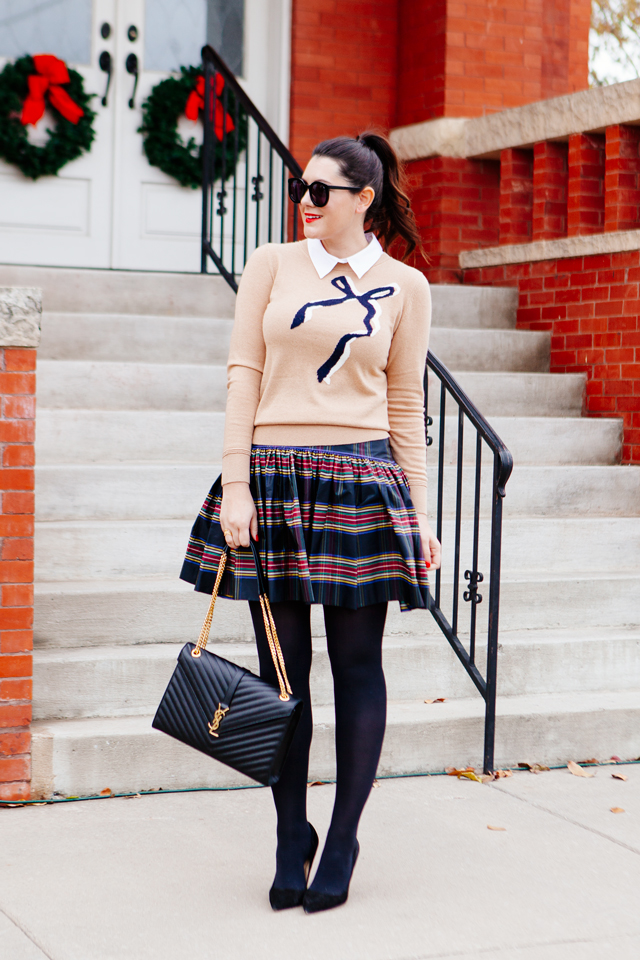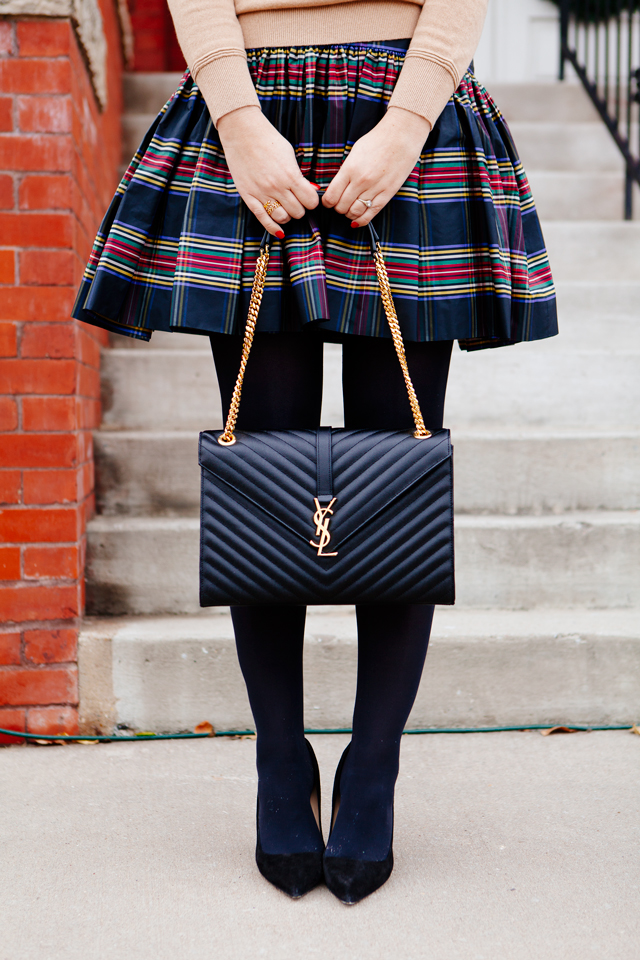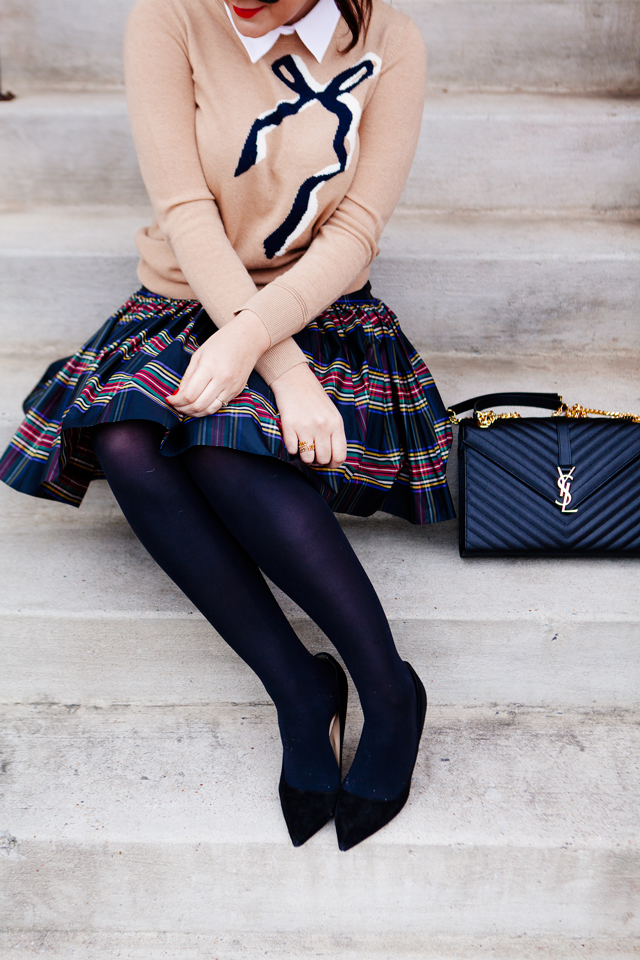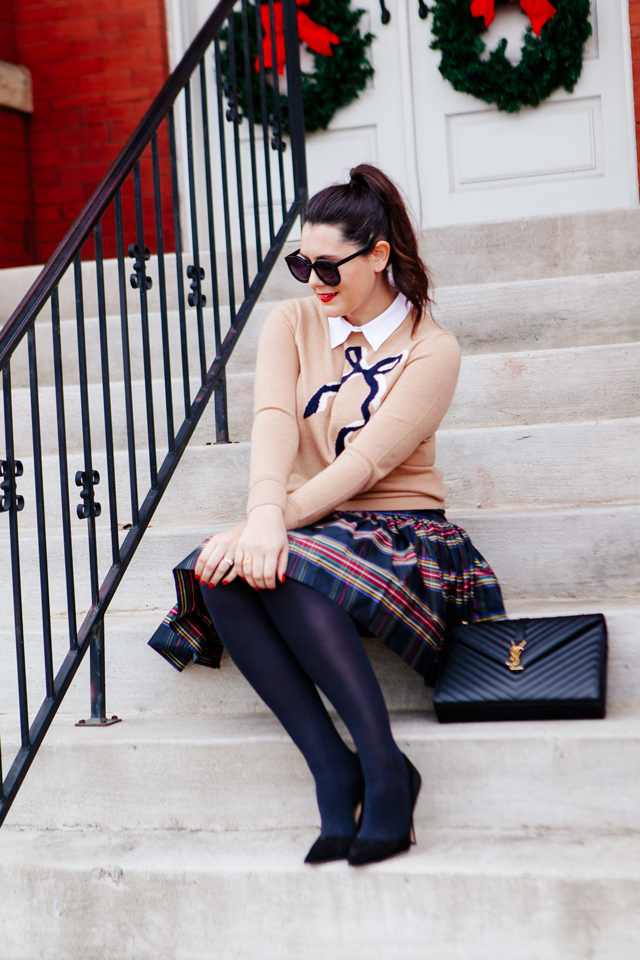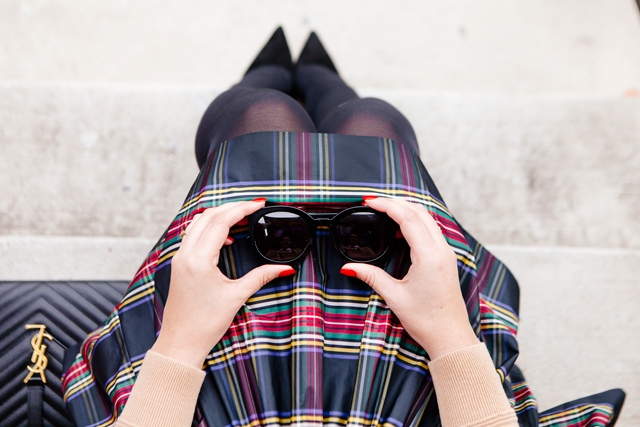 This happens every year; the closer it gets to Christmas, the more holiday I become. You should see my house — it's an explosion of red and green. And I said I didn't know if I would decorate this year…such a holiday spirit doubter. Since now that I'm basically Mrs. Clause at our house, I decided to go full in with this plaid skirt. I saw this plaid originally in a top (I think most sizes are sold out!) but I was even more excited to see it as a skirt. I had the perfect sweater to pair with it, too.
This outfit is a top contender for Christmas day. ( I told you, this skirt is Christmas dreams for me.) I promised to do the Christmas meal so I will either have my life together and be able to cook the meal and shower and look cute OR I will still be cooking dinner in my PJs. I'll let you know how it goes.
PS: My sweater is on sale! Banana Republic is having 40% off right now with the code GIFTS!