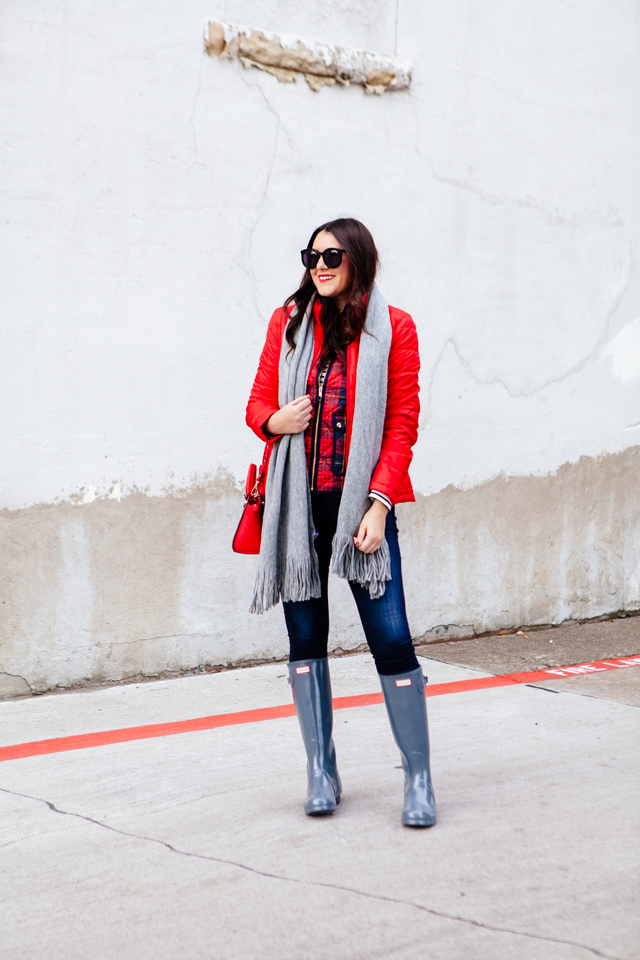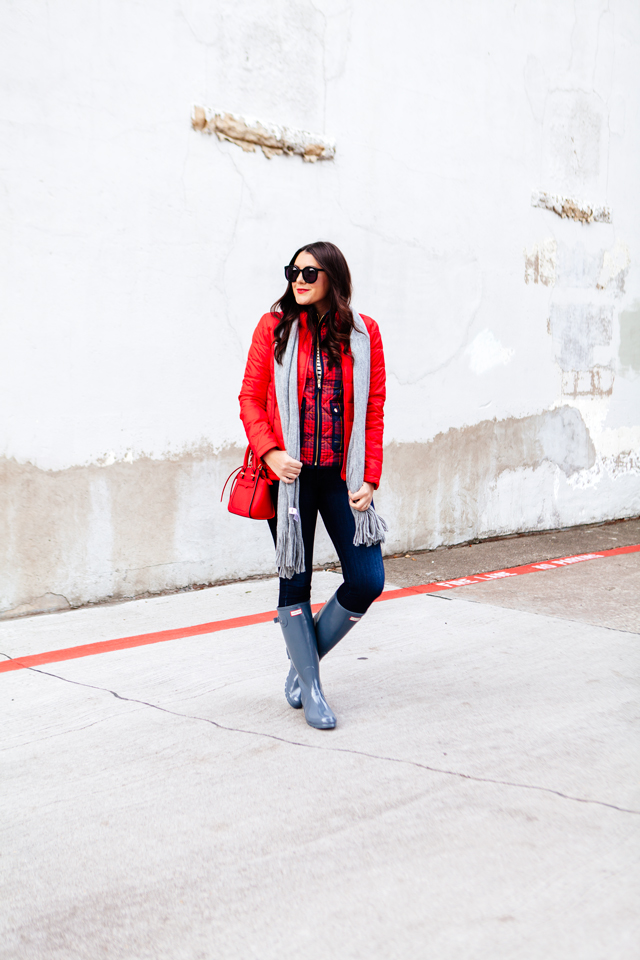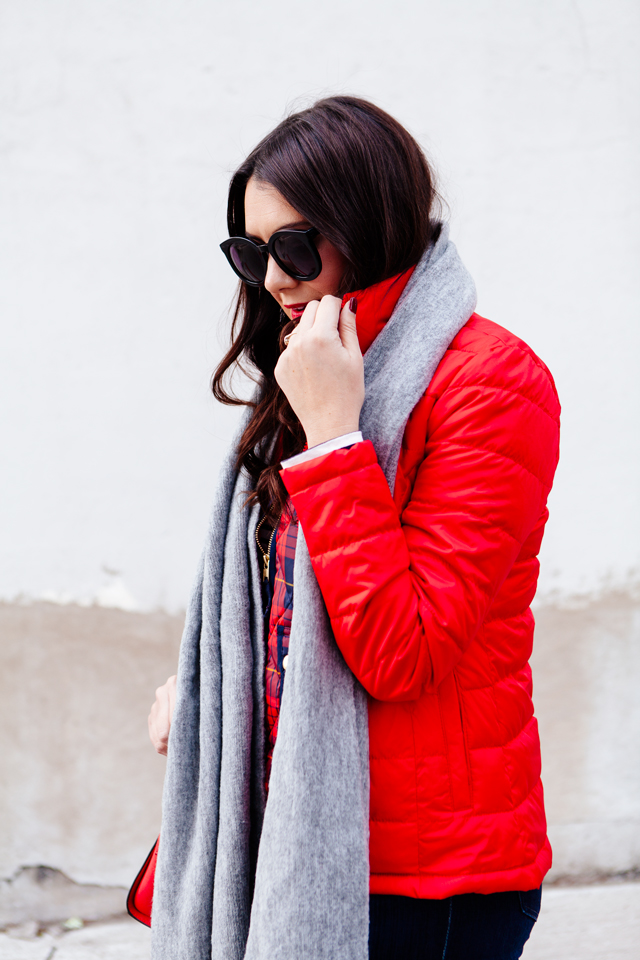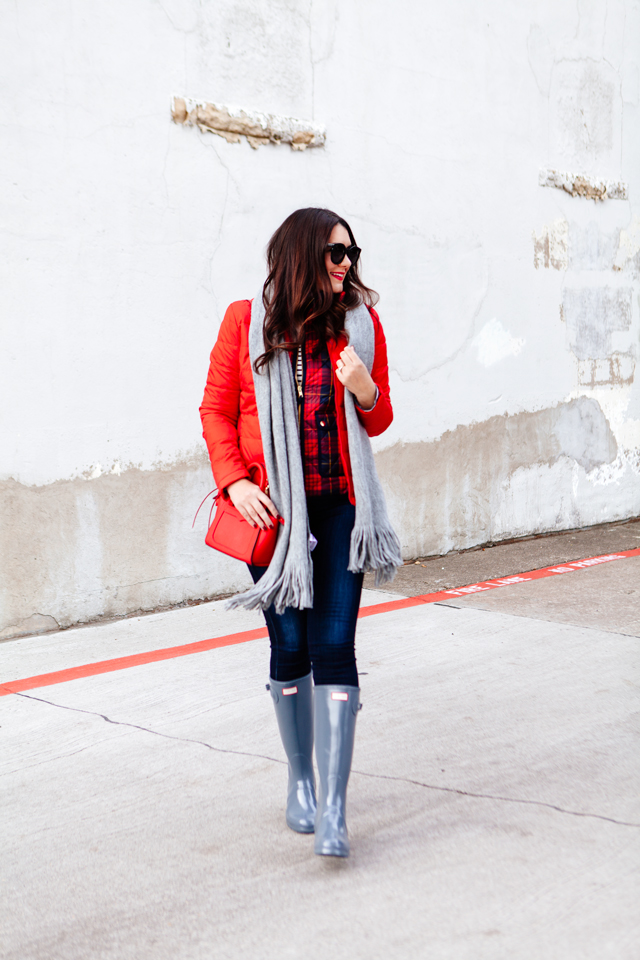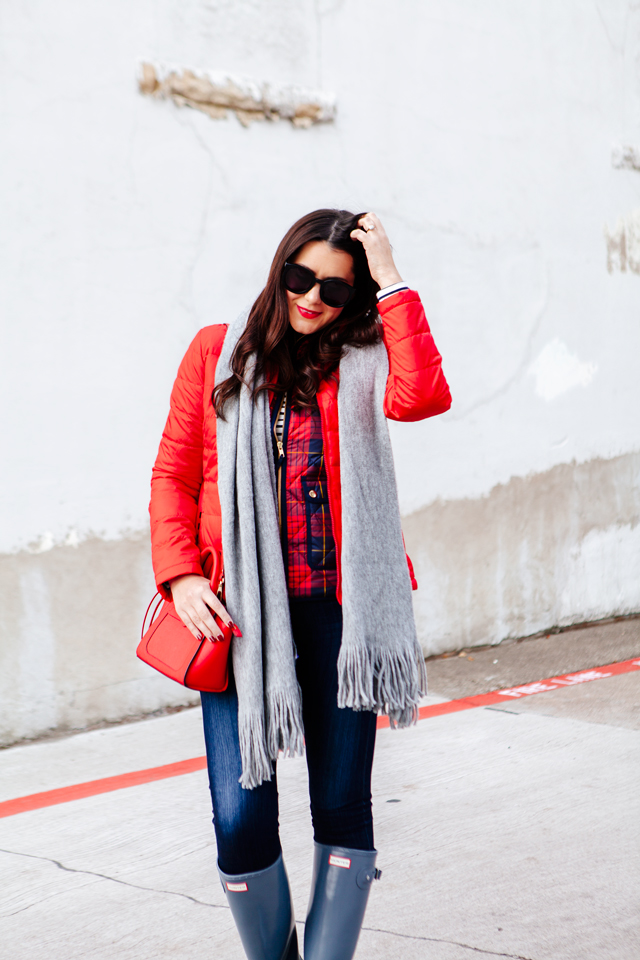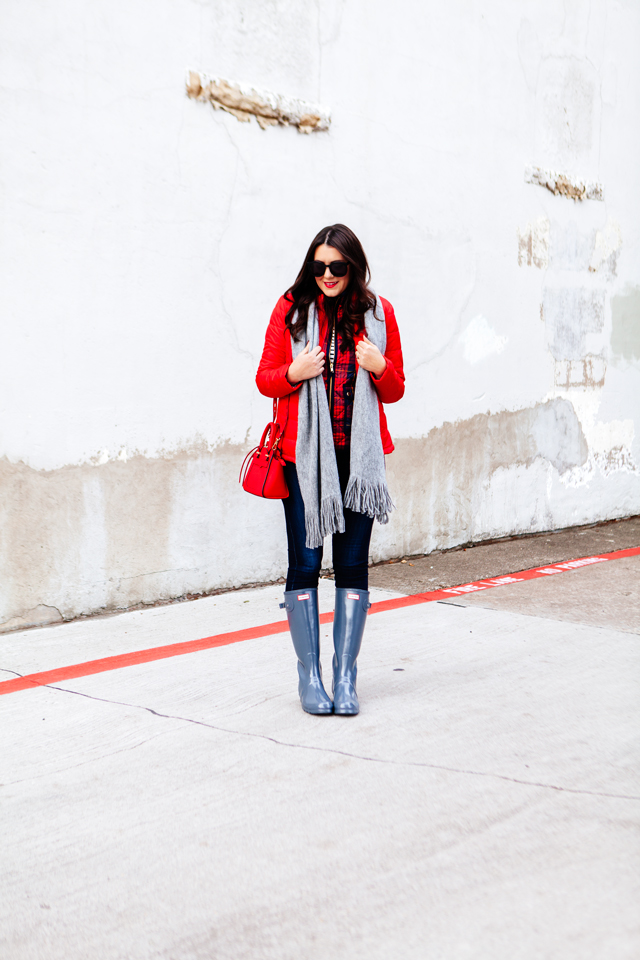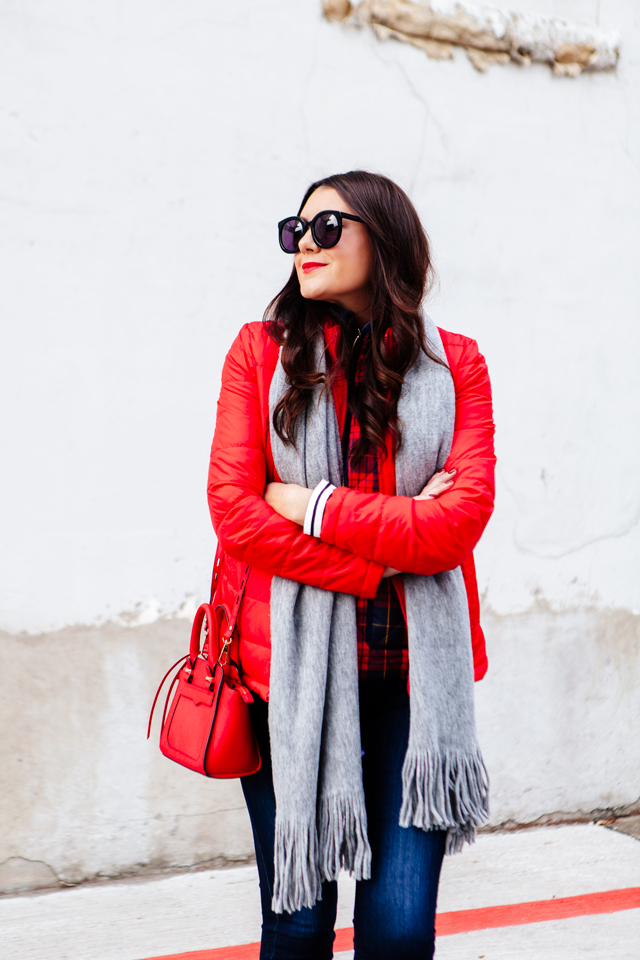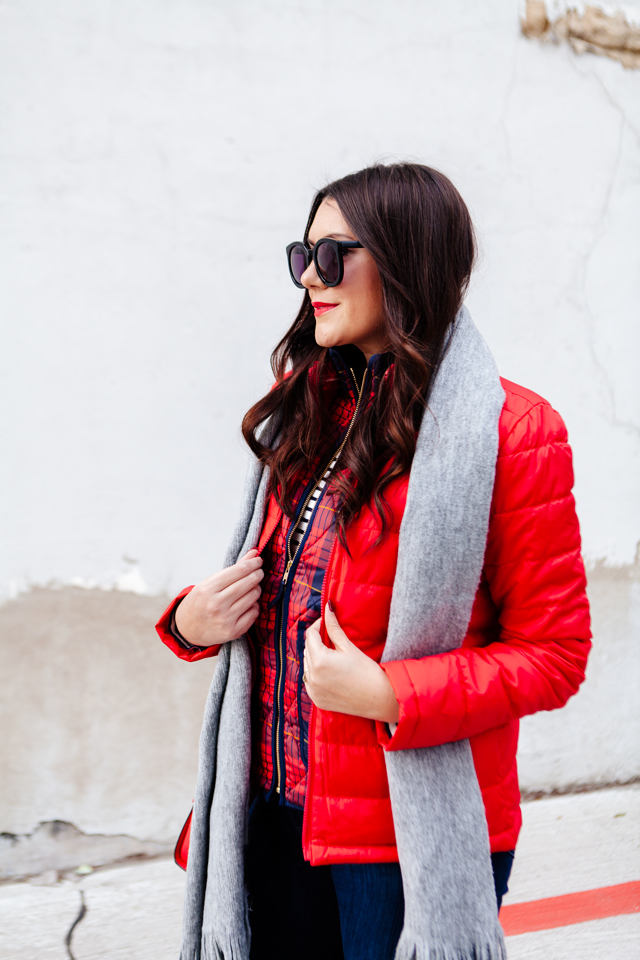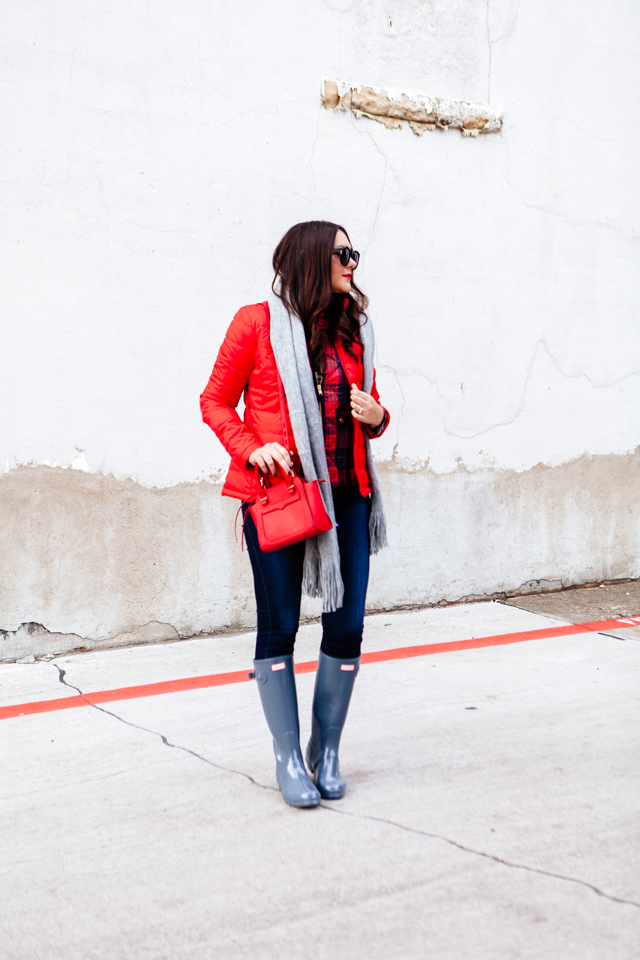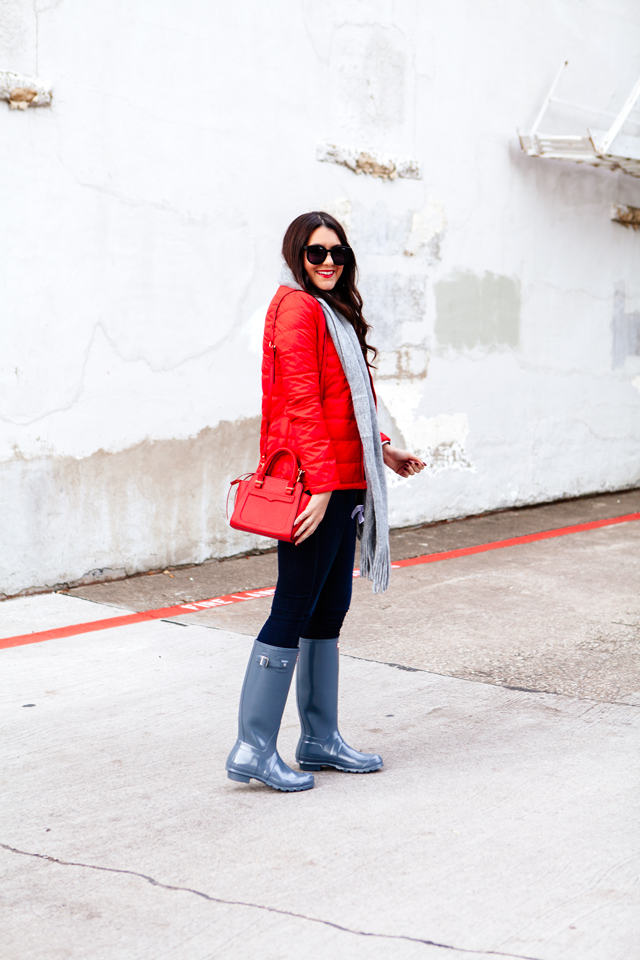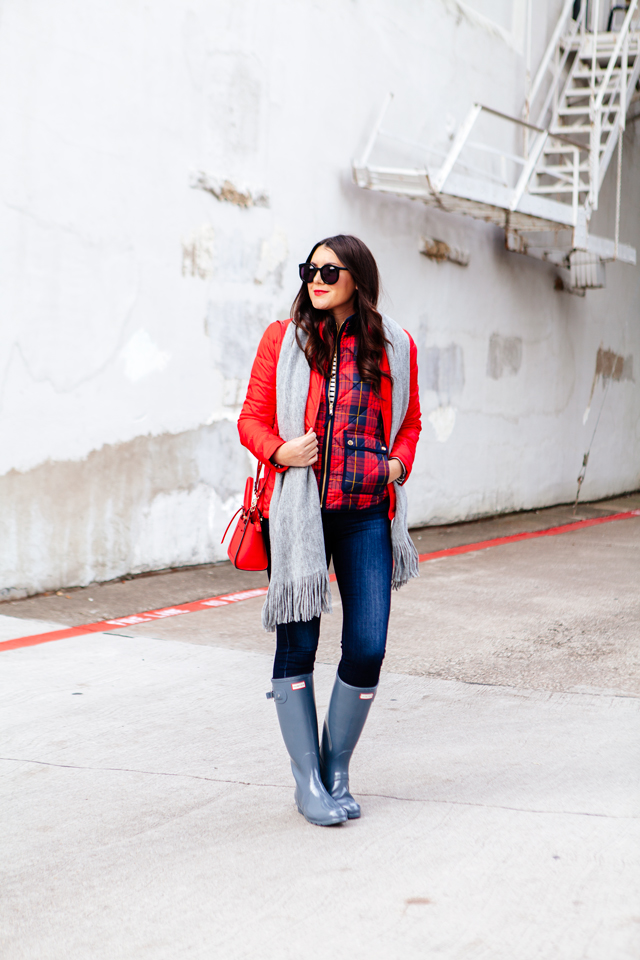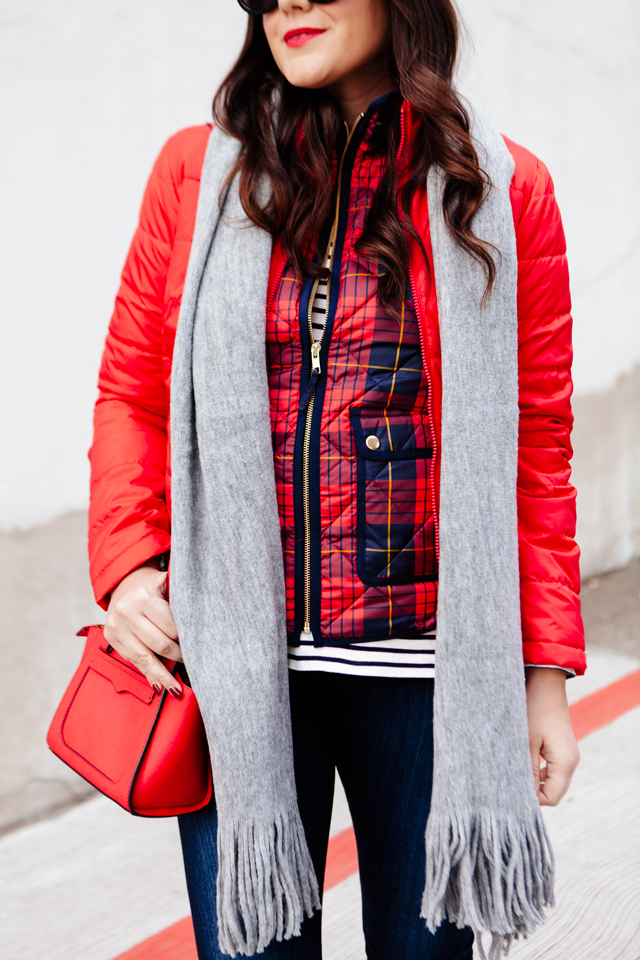 As promised, lots of color and brights today! Is there any better holiday hue than bright, bright red? I  am always a fan of red, but right around Christmas my love for red comes out in full force. From holiday dresses to bright puffer jackets like this one, it's easy to dress for the holidays. I think sometimes we only think of holiday dressing in the terms of dresses, but I like to think in terms of color. Anything bright red, gold or green feels holiday — no matter what the outfit or occasion. But my favorite is red. It's going to be hard to hide your holiday excitement when you're wearing bright red.
I love a puffer jacket for winter. They are so easy to throw on if you are just running out the door, plus they pair perfectly with denim which is what I'm in most days. (I've also tested this look with yoga pants, it works, too. 😉 ) This puffer is from Old Navy but it looks like this exact one may be sold out for a hot second. SO I've found a few more so similar here and here! That's the good thing about puffer jackets, they are all equal in terms of cuteness. You can't go wrong with a bright red puffer.
*This post is brought to you in collaboration with Old Navy! Thank you for supporting the brands that support this blog!