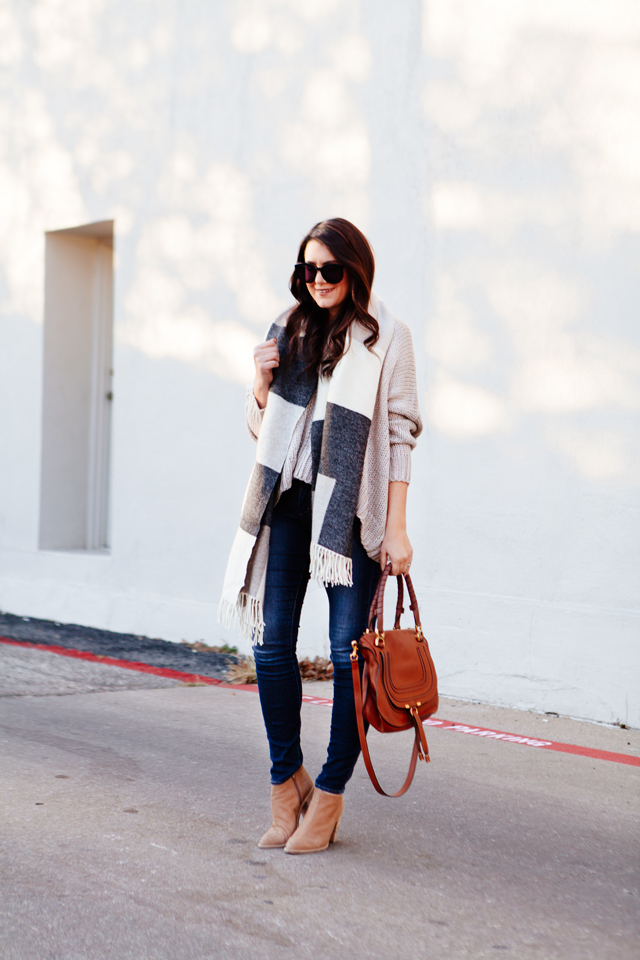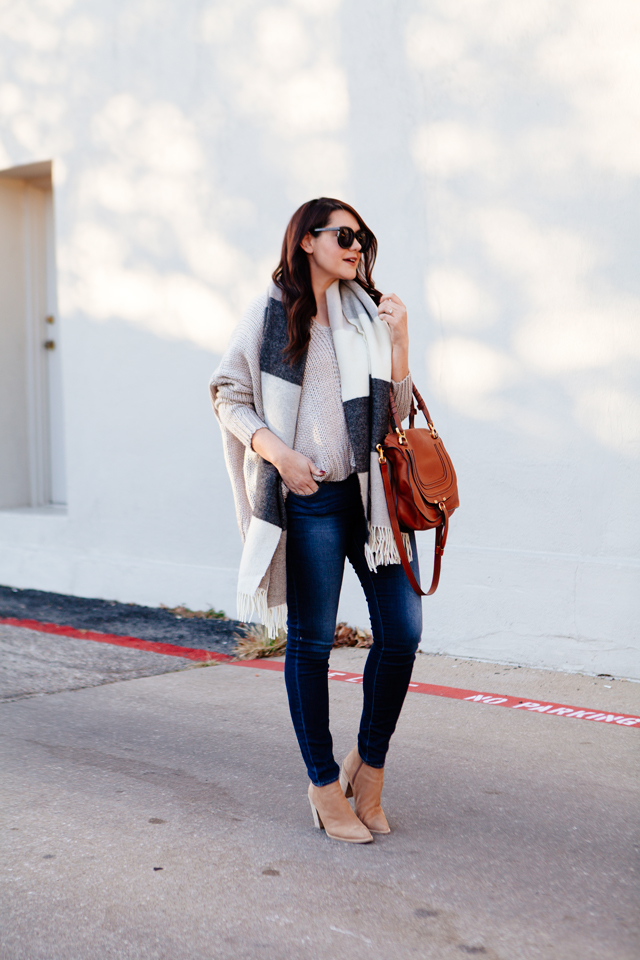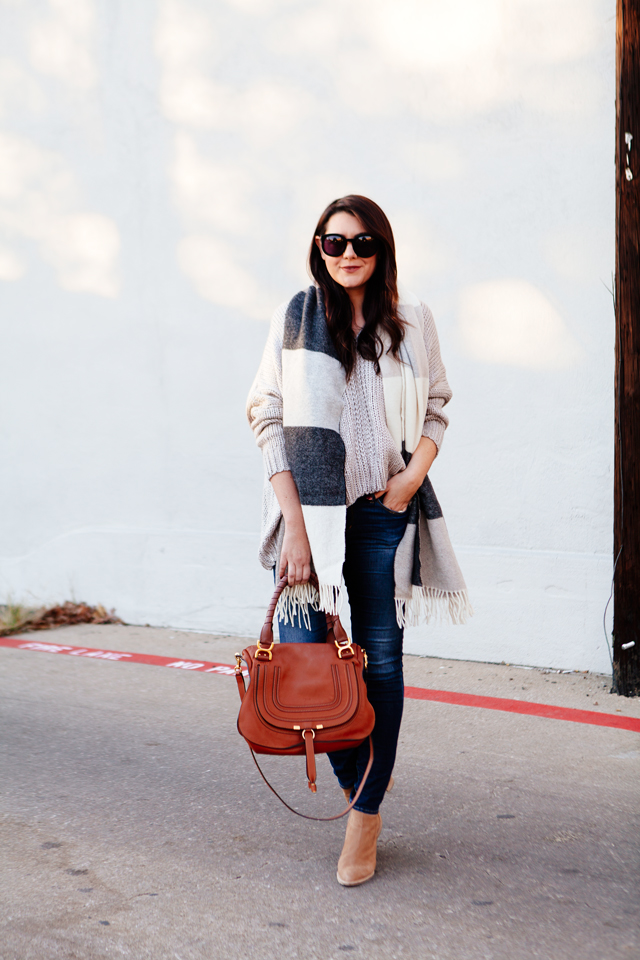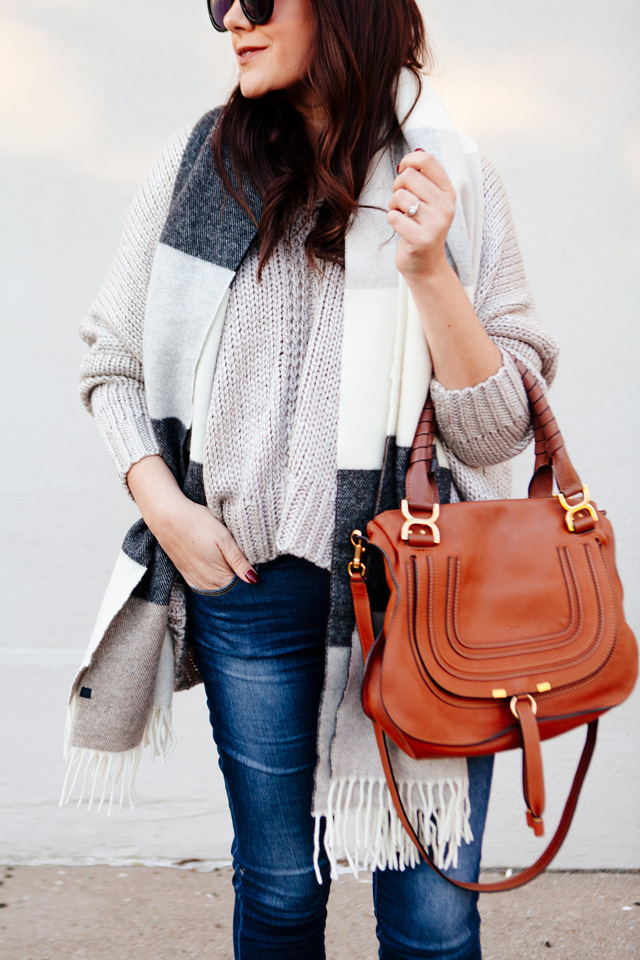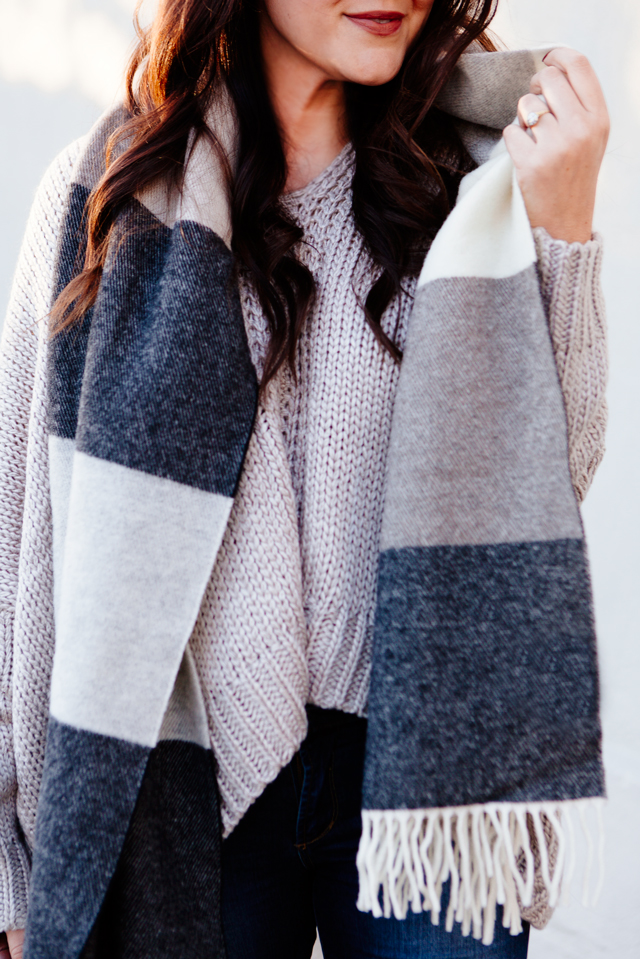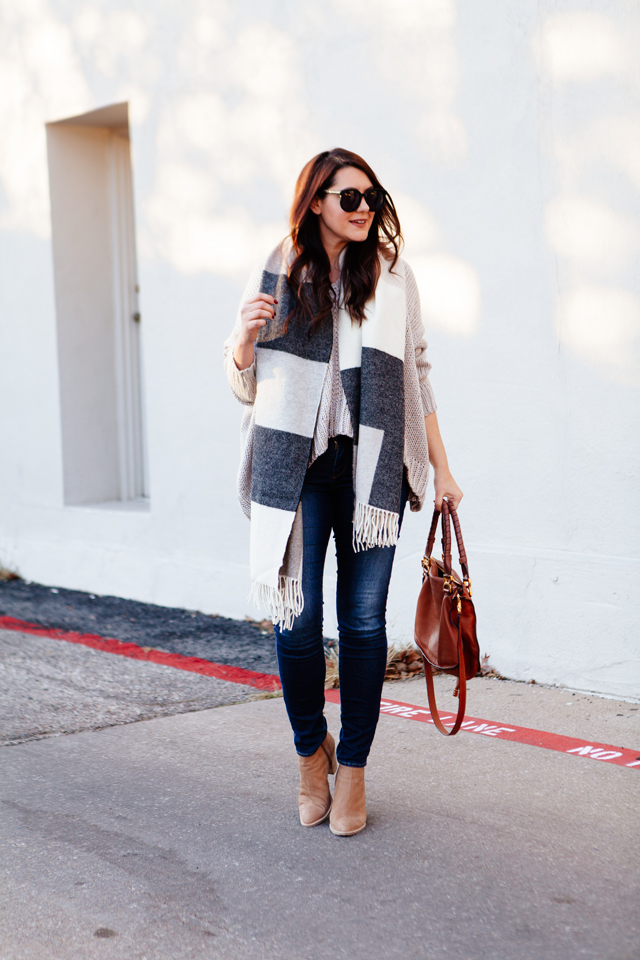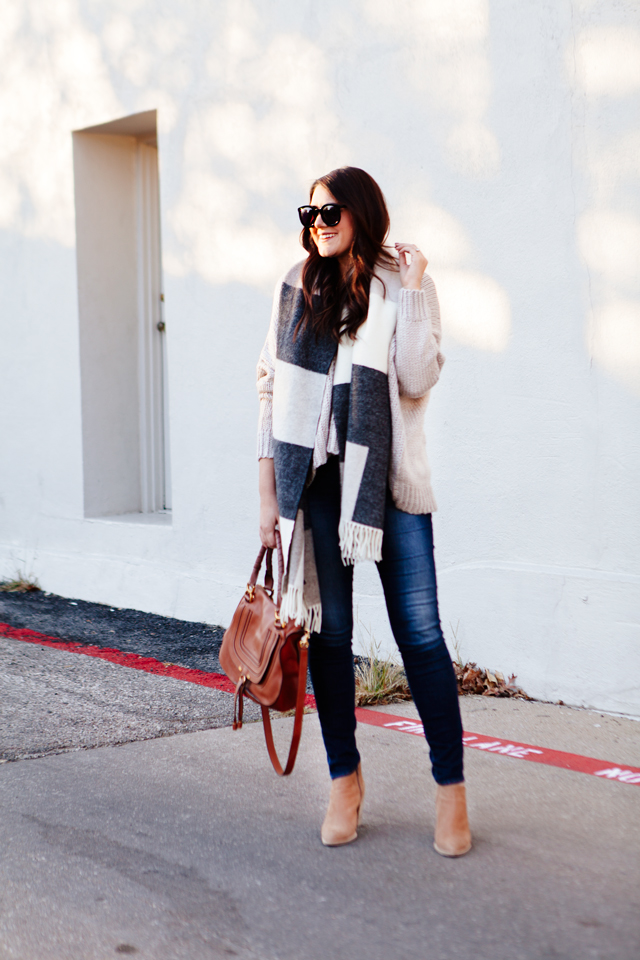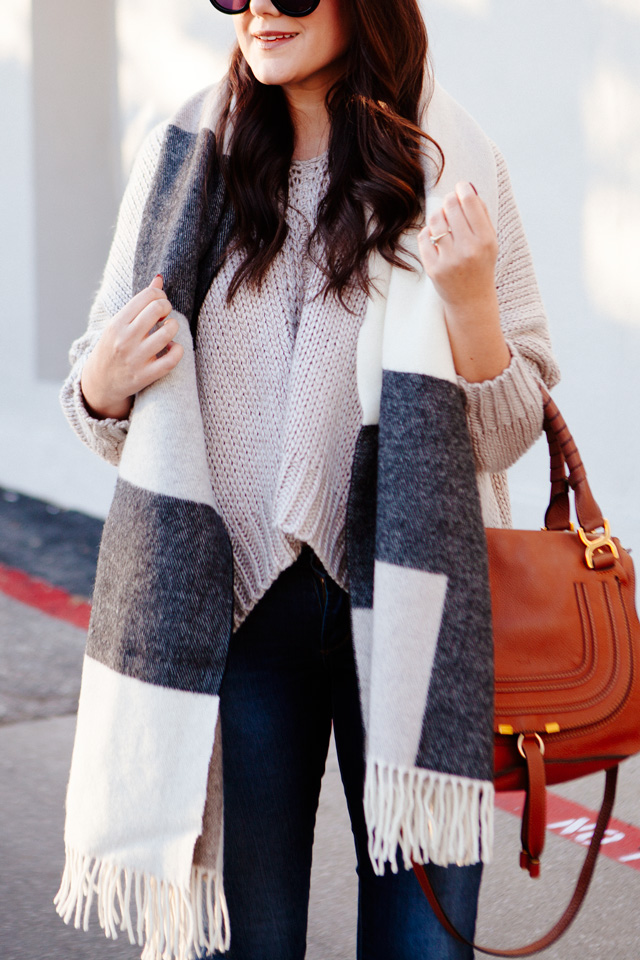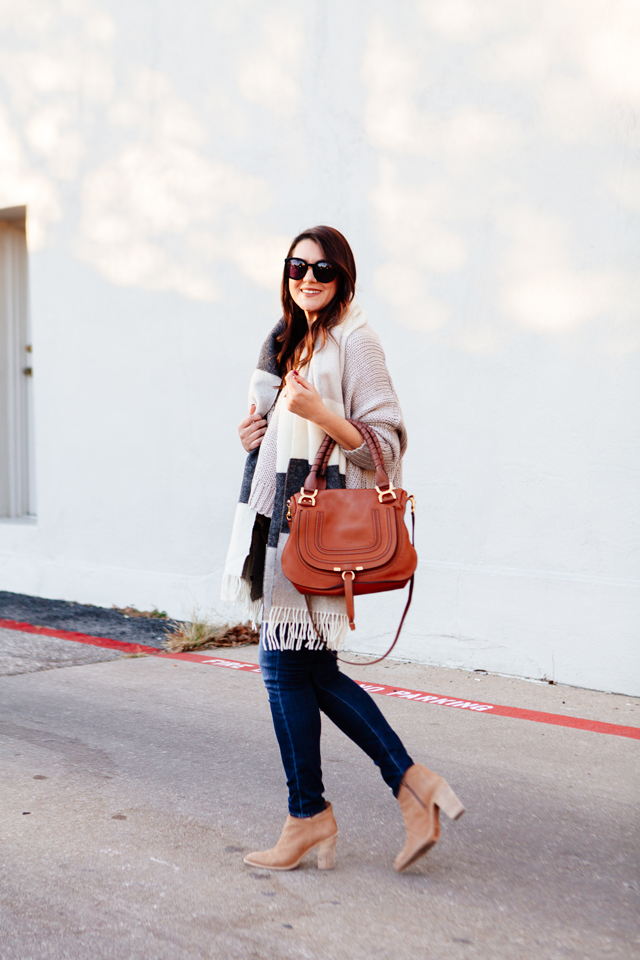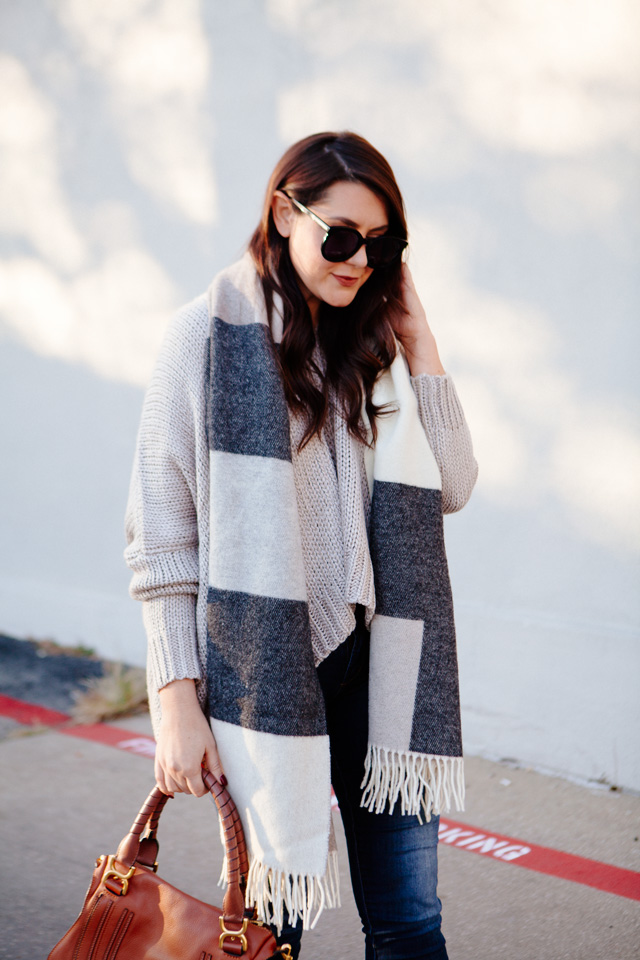 It's not secret that I love an oversized sweater. In fact, some would say my love is more on the obsession level and it's probably a problem. Some meaning my husband. As I said earlier this week, I have to talk myself into things that actually fit. Why? Because when you have the choice between a body con dress and an oversized sweater, my heart will always choose the sweater. My head fits it, a lot. In fact, I have myself on a budget for buying oversized sweaters this winter and I've definitely hit that red line. But what could one more hurt, right? An oversized sweater never hurt anyone.
I received this slouchy sweater in the mail not too long ago and as I was opening the package up, I took this sweater out and held it up. I like my oversized to be oversized, so I was surveying this situation and said "I hope it's not too small" in my sulkiest voice to my husband who was busy in the kitchen ignoring me at the time. His jaw dropped completely open, he rolled his eyes and he goes 'you're kidding right?' I slipped the sweater on realizing that it not only was going to fit but dare I say it was too big. Lucky for me because too big is JUST HOW I LIKE IT. Give me too big over too small any day of the week. So it's fair to say that my husband is way over the oversized trend, but I'm definitely still under it. What? It's cozy in here.
All that to say — this sweater is on sale for an extra 20% off right now! And I've found a few other oversized (or just right sized, depends on how you see it.)

*Thank you to Chicwish for collaborating on this post and for all of their oversized sweaters. And thank you for supporting brands that support this blog!