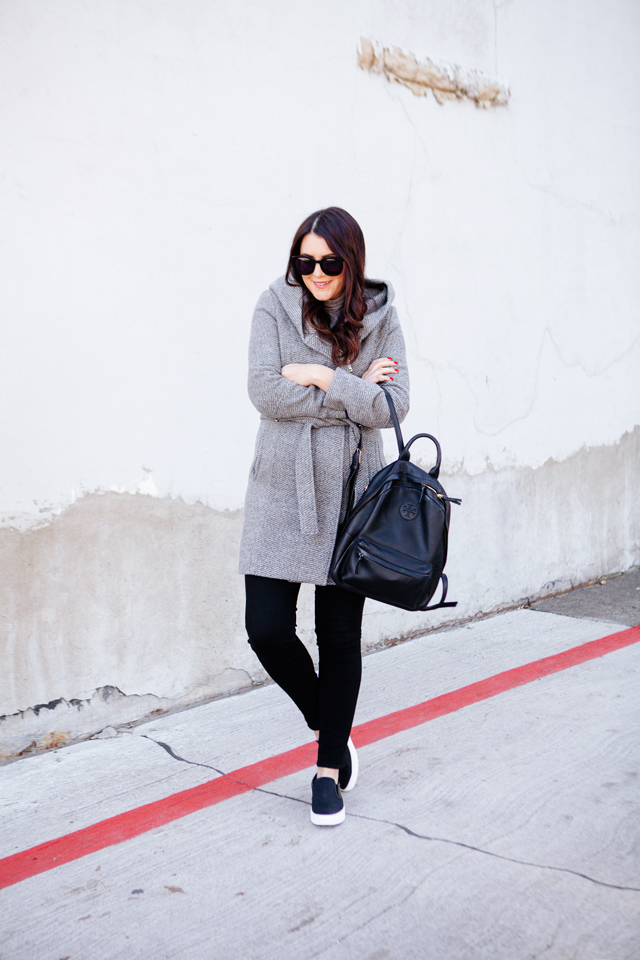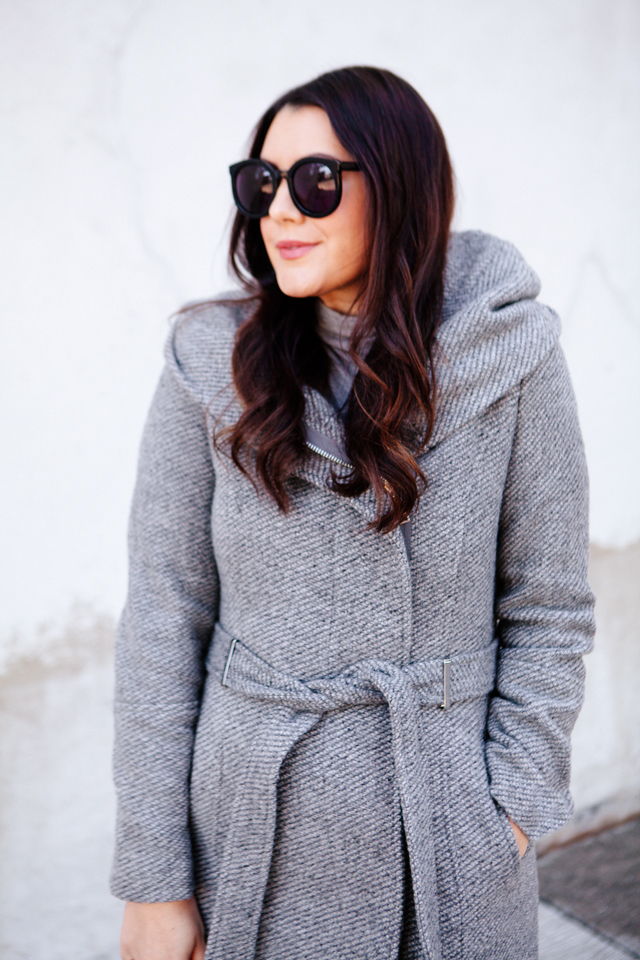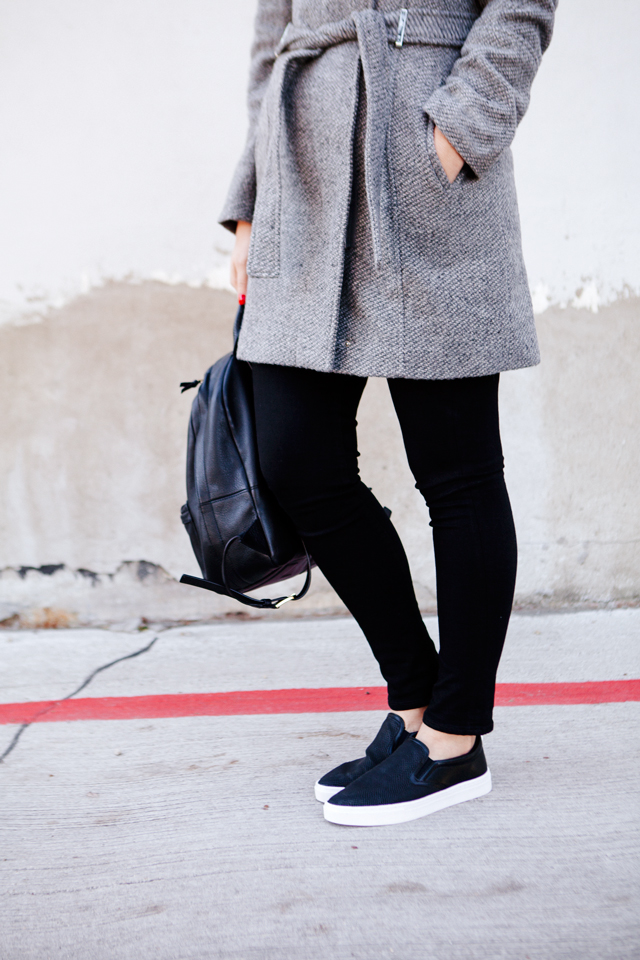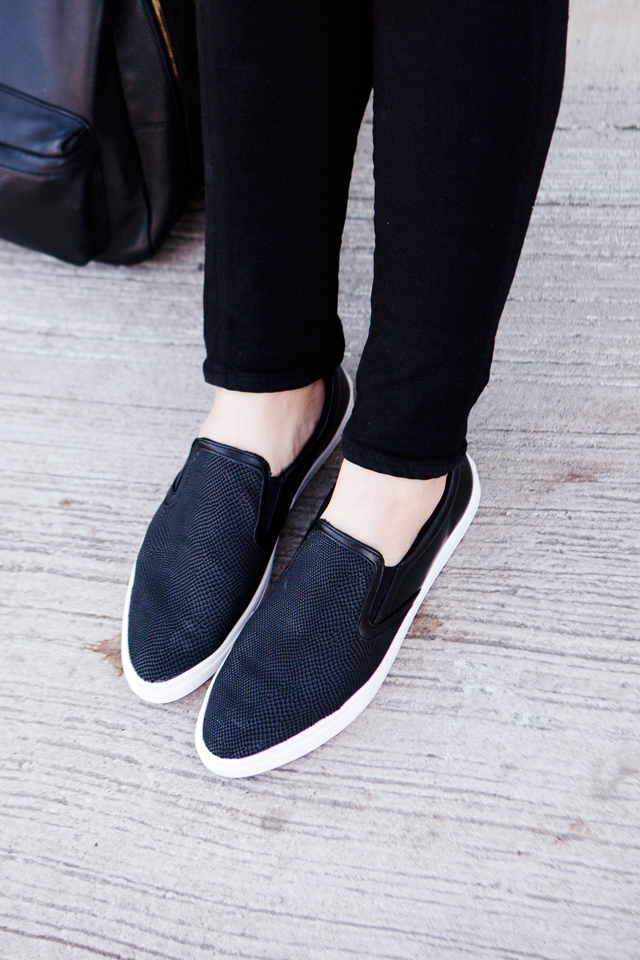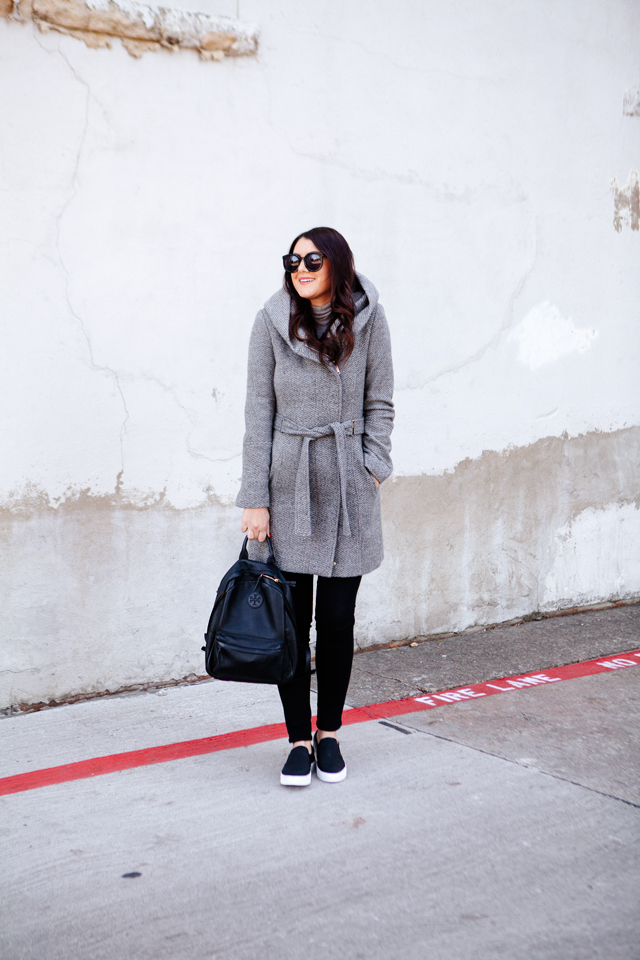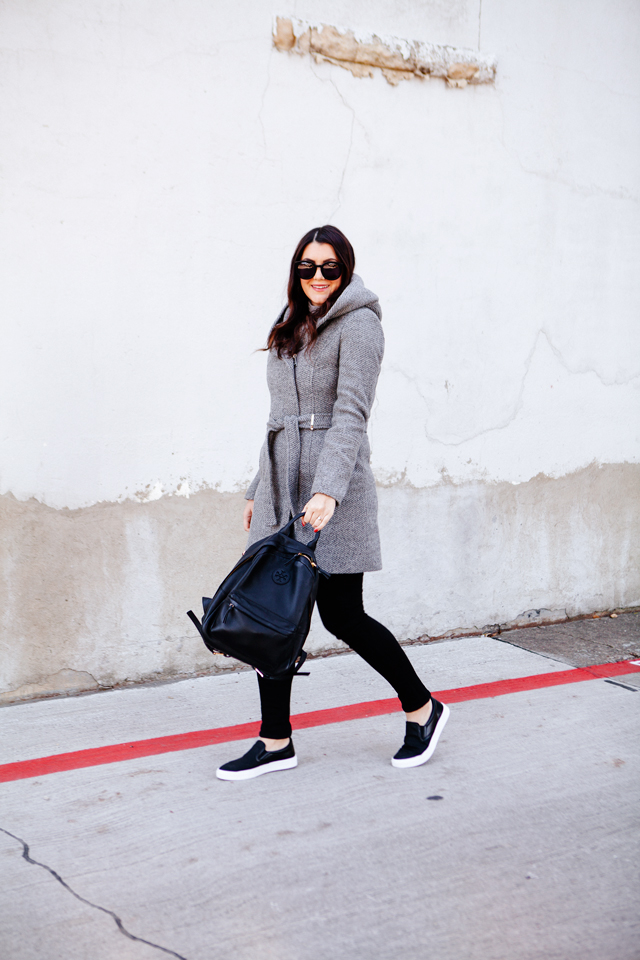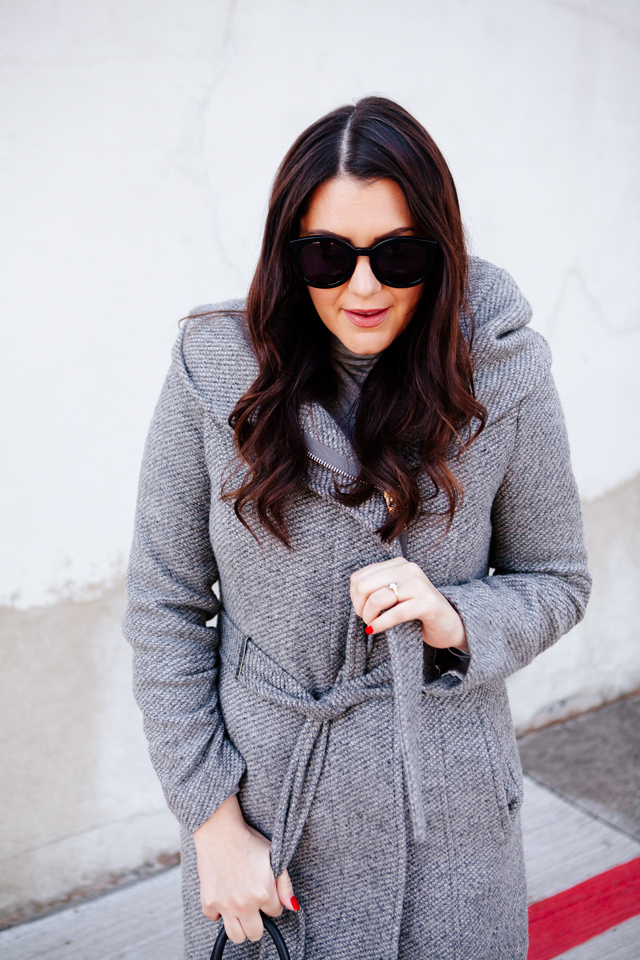 Tis the season for holiday travel, so I thought I'd make a perfect travel outfit post! As an avid holiday traveler by car or plane, I try to find the easiest and coziest outfit I possibly can but while still looking pulled together. As much as I want to pajama it up on a plane, I keep my pj's for the hotel room. But that doesn't mean comfort has to be spared. Here are a few tricks I use when dressing for travel:
Start with the shoes. Shoes are the most important when traveling by plane because airports almost always require a lot of standing and waiting. And sometimes around the holiday's with the busy airports, you've got Home-Alone style running through terminals to make your connection or flight. So I typically go for a pair of flats or sneakers. Slip ons are the easiest for travel because of security, so I love these sneaks from Guess. You can wear a little no-show liner too, which makes me feel a lot better about the barefoot security line. I picked a few under $100 options from Macy's below! Perfect for traveling this season.

I'm gonna let you in on a little secret called stretchy jeans. It's the only way I travel. I love a jean with at least 2% spandex because that means that they will stretch with me while I travel and the shape will bounce back when I have to wear them throughout my trip. I also love a nice black skinny jean to travel with, especially in colder months. I tend to dress in black when traveling because it's the easiest to coordinate my other pieces I pack.
I am cold by nature so I like to be prepared for a cold plane. I hate having to travel with a coat but in the winter months it's necessary. So I look for a coat that isn't too heavy so that it be worn and not carried. I tend to wear lighter layers underneath as temperature control, as well. (This hooded coat is great for a quick airplane or car nap, too.)
Pack a light carry-on. If I'm flying home for the holidays, then I pack a bit more lighter than usual (say if we are heading to shoot in New York ). So my carry-on ends up holding everything I'd need for the flight plus my computer. A leather backpack has been a favorite this fall for traveling light — it fits my laptop, cords, a few personal items and my wallet in it with room to spare. Plus it's only one thing I have to keep up with, win-win.
My motto when traveling is keep your outfit simple. Travel can already be a headache so don't make it any more so with a fussy outfit. Oh and keep your shoes comfortable — you'll be thankful you did.
*This post is in collaboration with Guess shoes x Macy's. Thank you for supporting brands that support this blog!