When Friday afternoon hits, I'm so ready to turn my computer off and start the weekend. We consider ourselves weekend experts, as in we are really, really good at doing the weekend. We have a Saturday routine: morning walk, coffee run, farmer's market, flower run, and then an afternoon hike with the dogs. It's the perfect combination of all the things we love to do.
But to have the best weekend, I need the right uniform and I'll be honest it involves leggings nine times out of ten. (To be fair, I do at least try to stay active while wearing them!) Leggings have become such a staple of my weekend wear, I don't even think twice about it when reaching for them.
I'm not really a label lover when it comes to athletic-wear, I have my favorites and I stick to what I like. But I'm always on the lookout for a new leggings or sports bra. I heard of Outdoor Voices from a few of my friends and wanted to try them out. My friends raved about the quality of their Tech Sweat Leggings, so I took the plunge. And they were right, I immediately loved the quality and how they kept their shape wash after wash. (These are the original ones I purchased here.)
So when Outdoor Voices reached out to see if I'd like to try their super soft hoodie, sports bra and high-waisted leggings, I was game. Can I wear it all weekend long I asked? You do you, they said.
I will forever love anything that I can take from a hike in the park…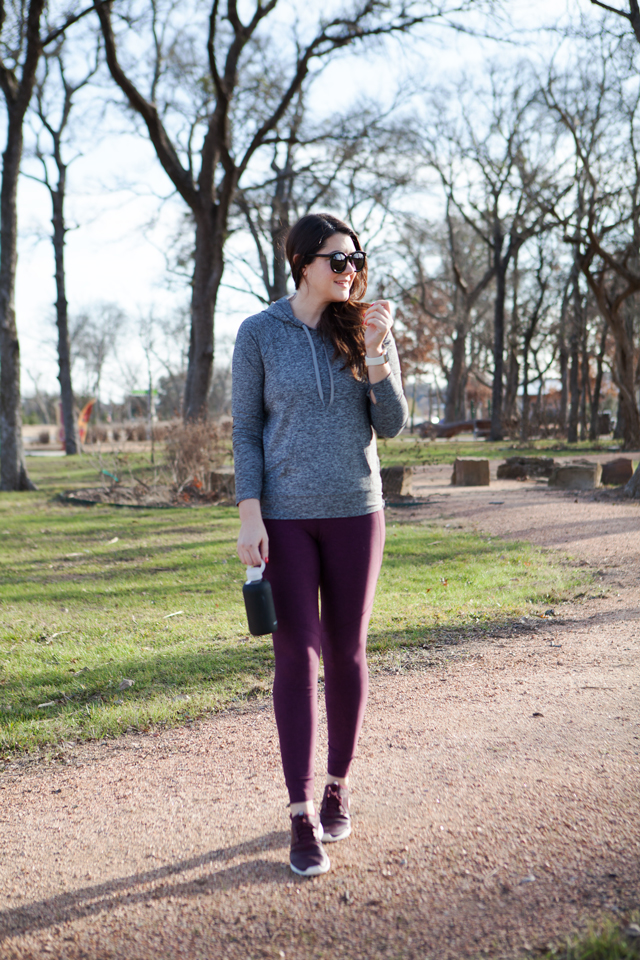 …to my all important weekly flower run…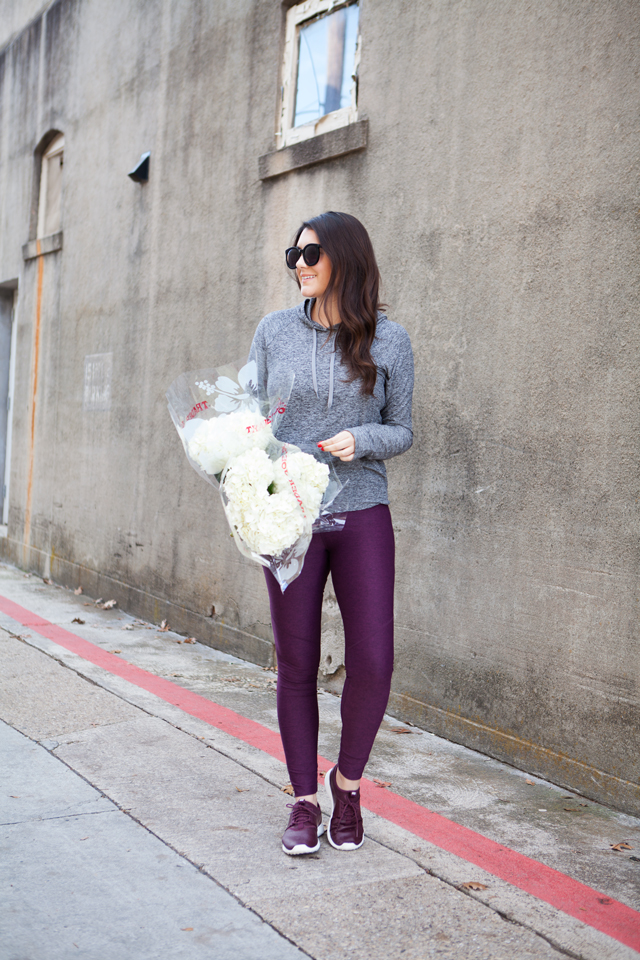 …to an afternoon walk with the dogs.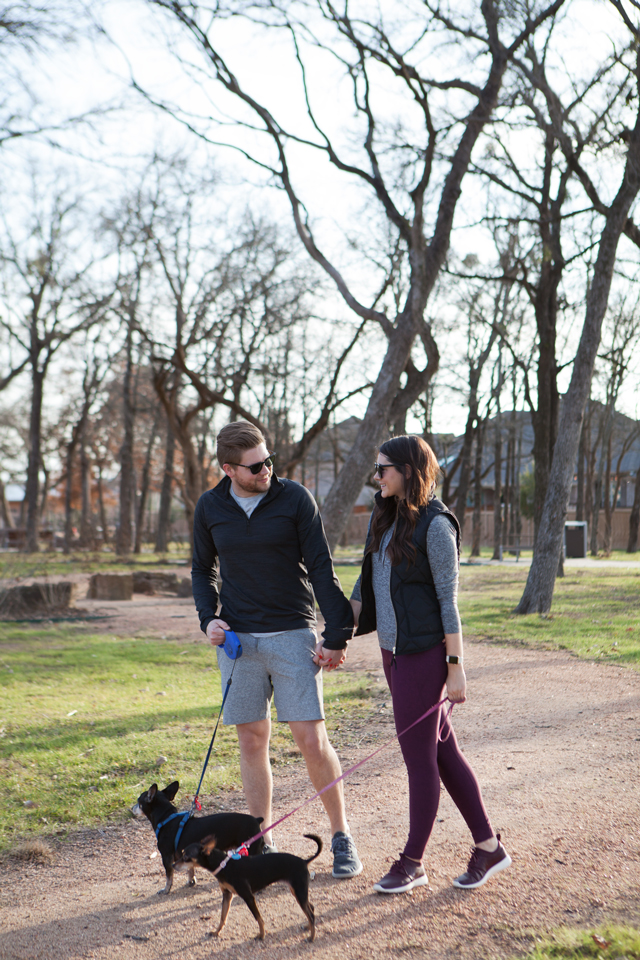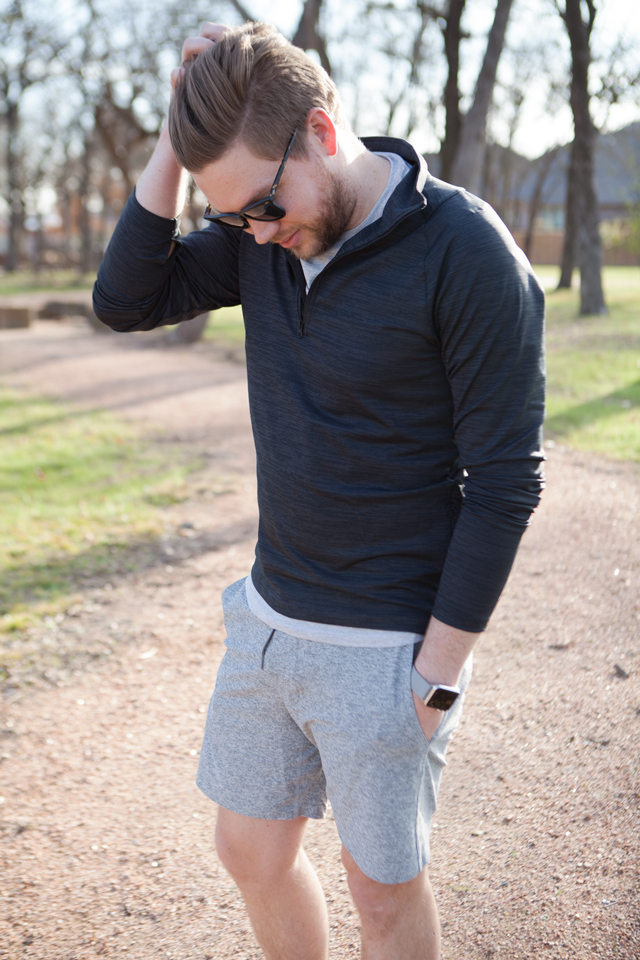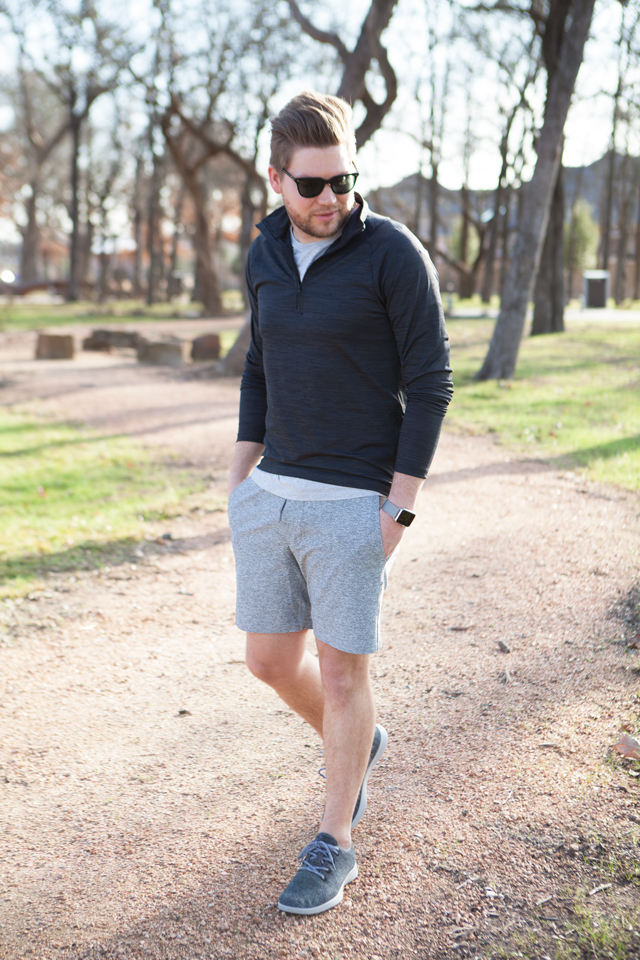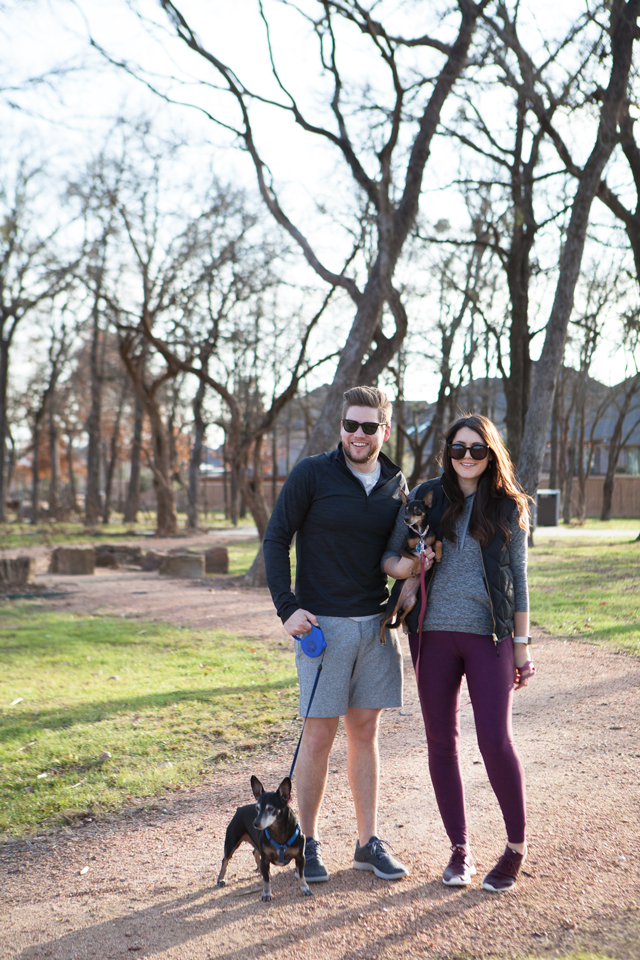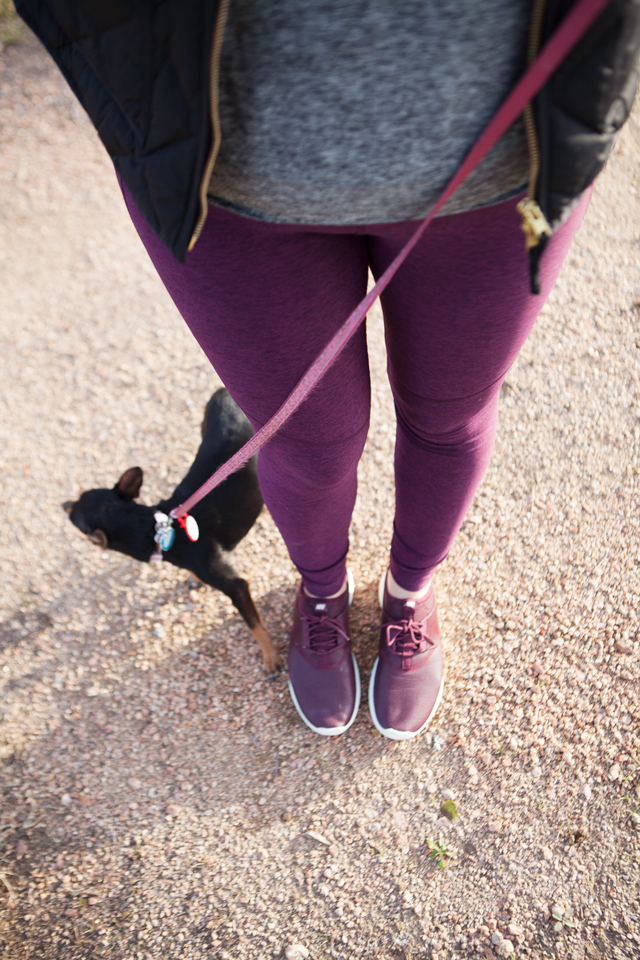 Active wear all weekend long is the new black. I rest my case.
*This post is in collaboration with Outdoor Voices. Thank you for supporting brands that support this blog!