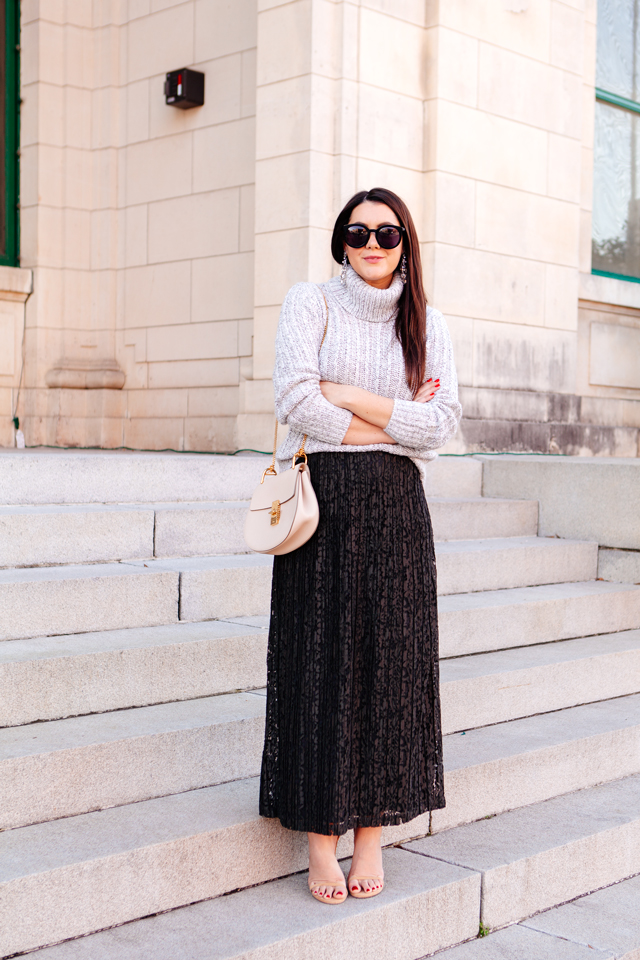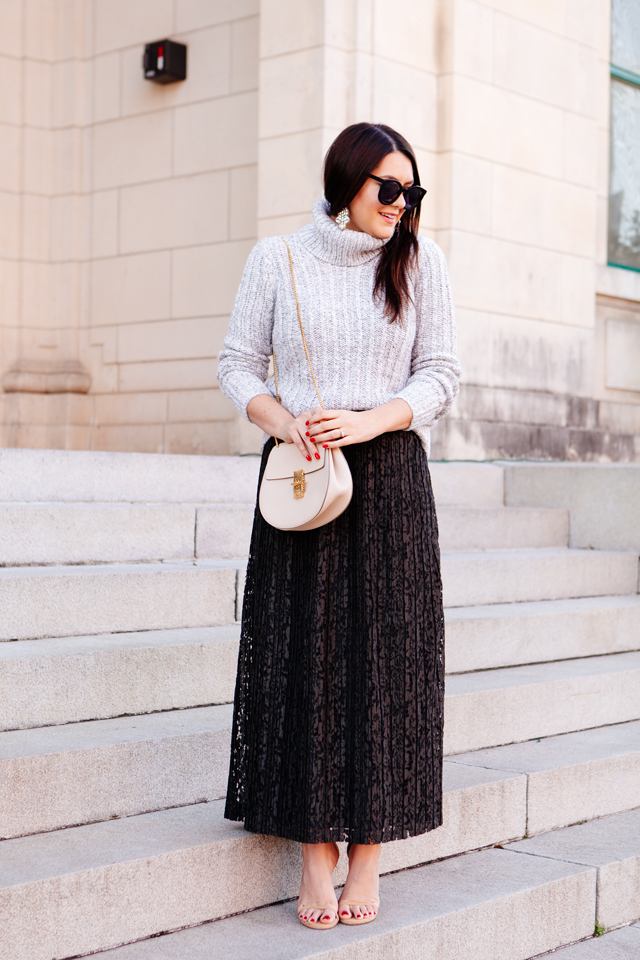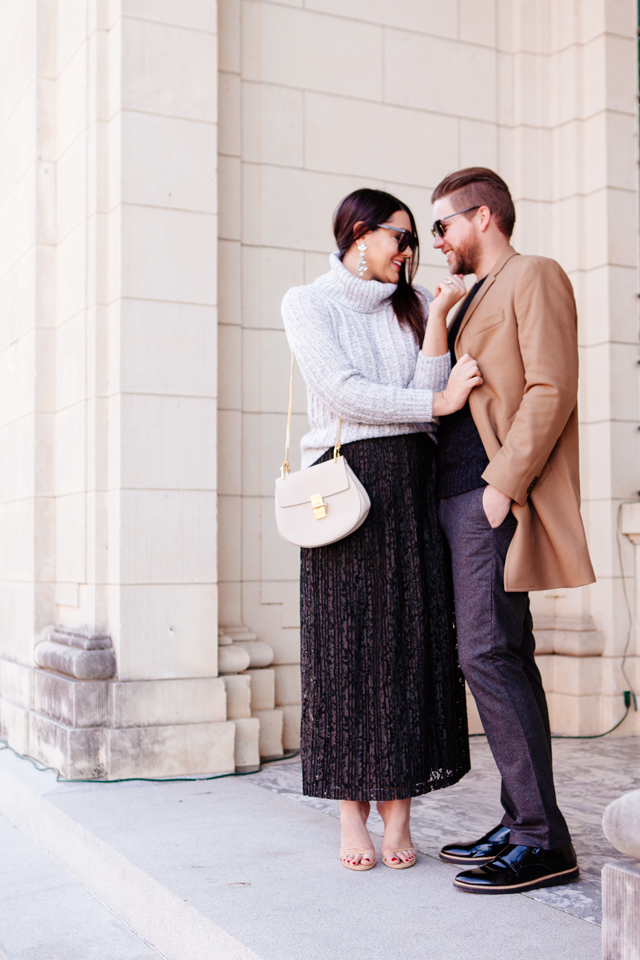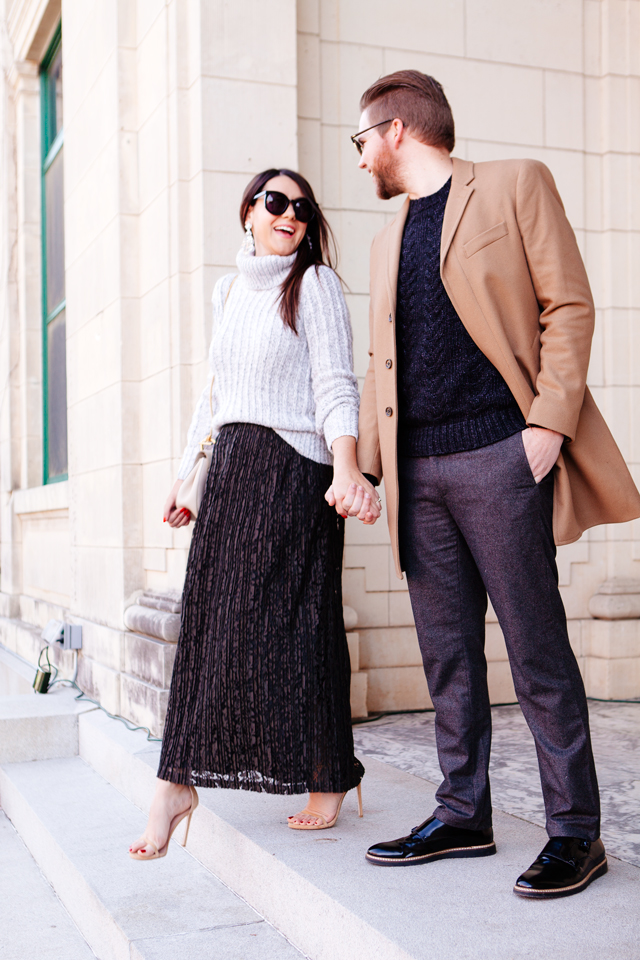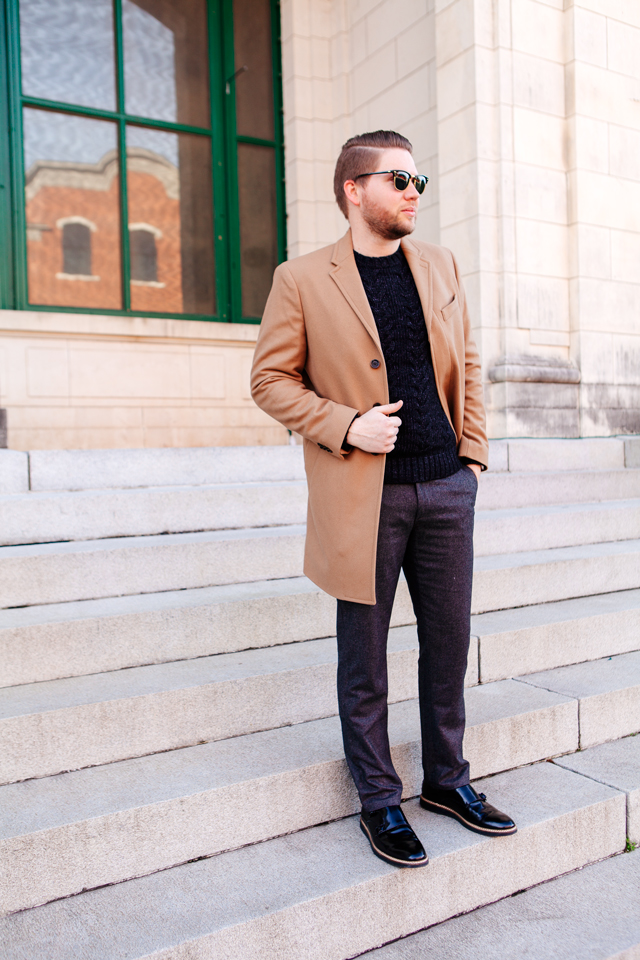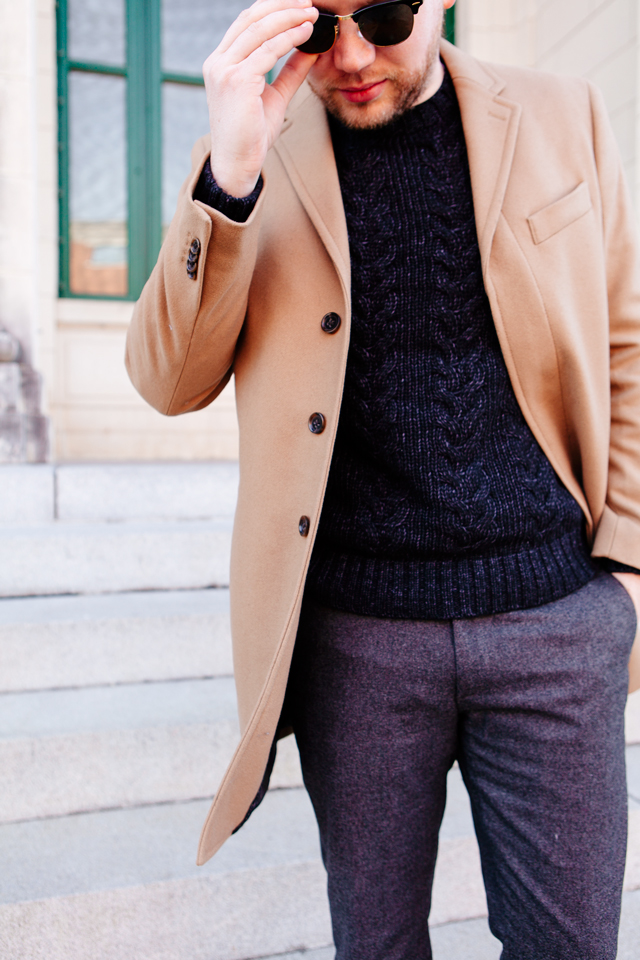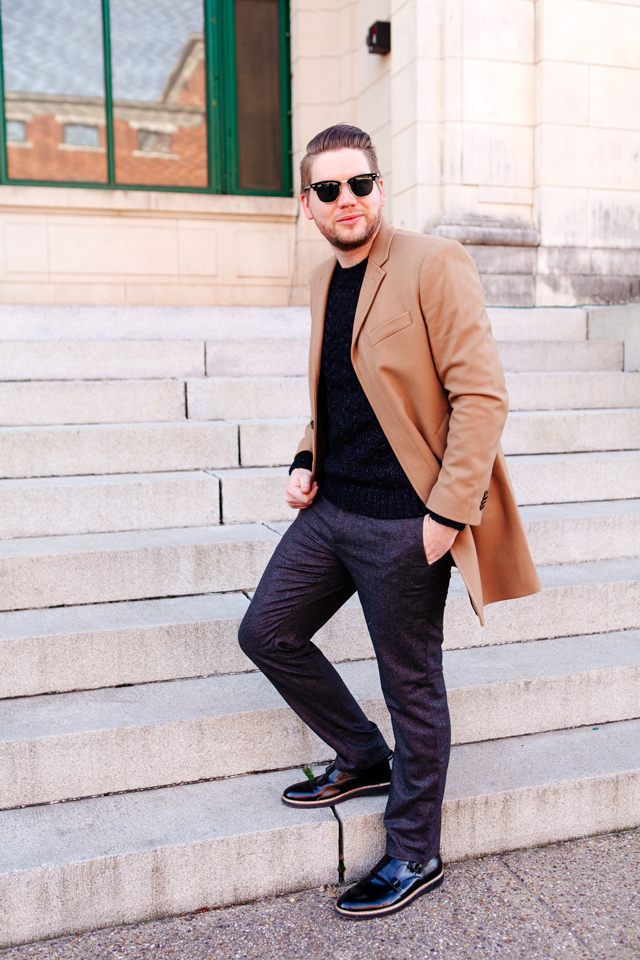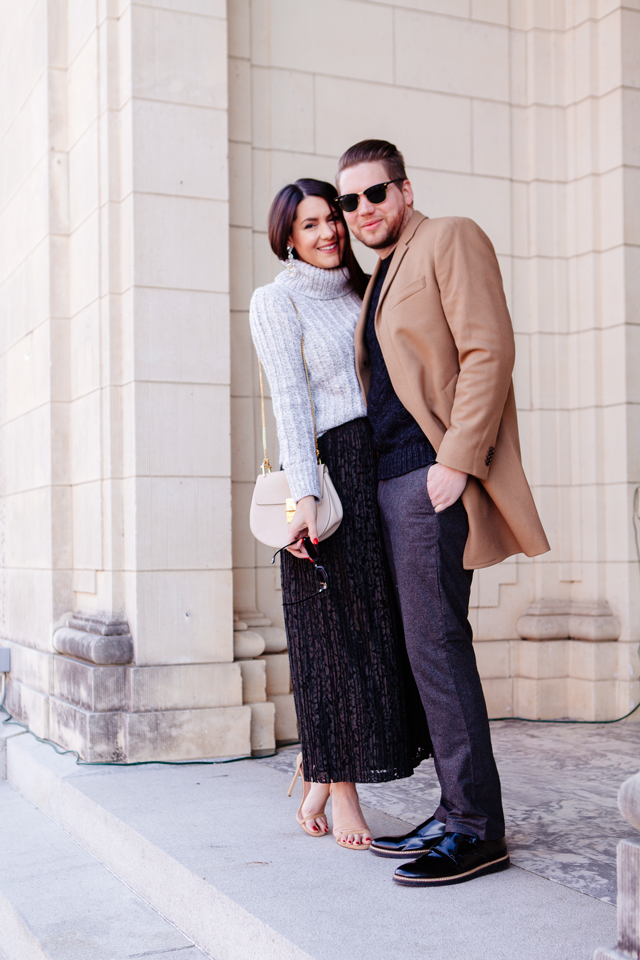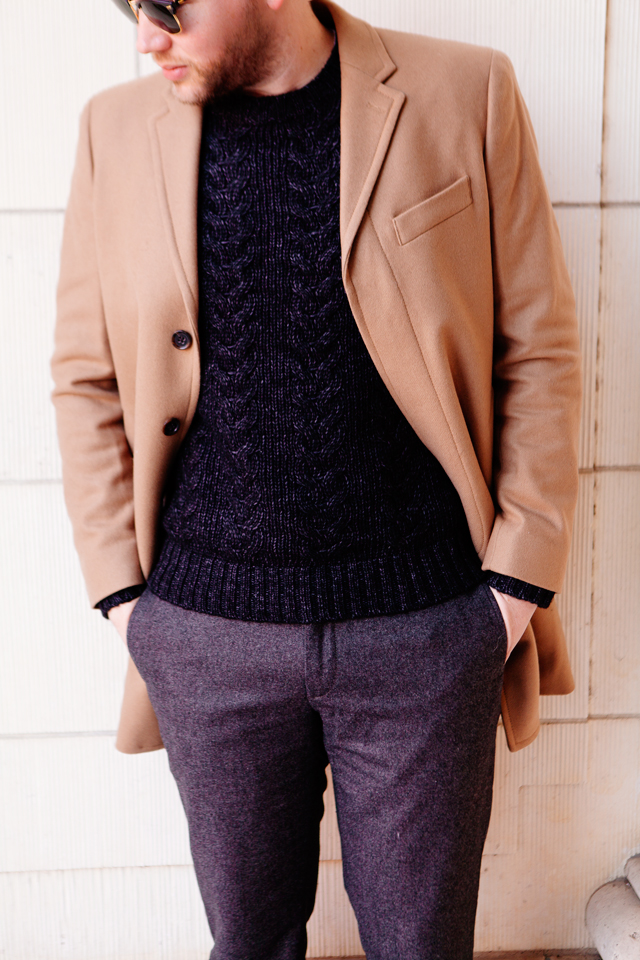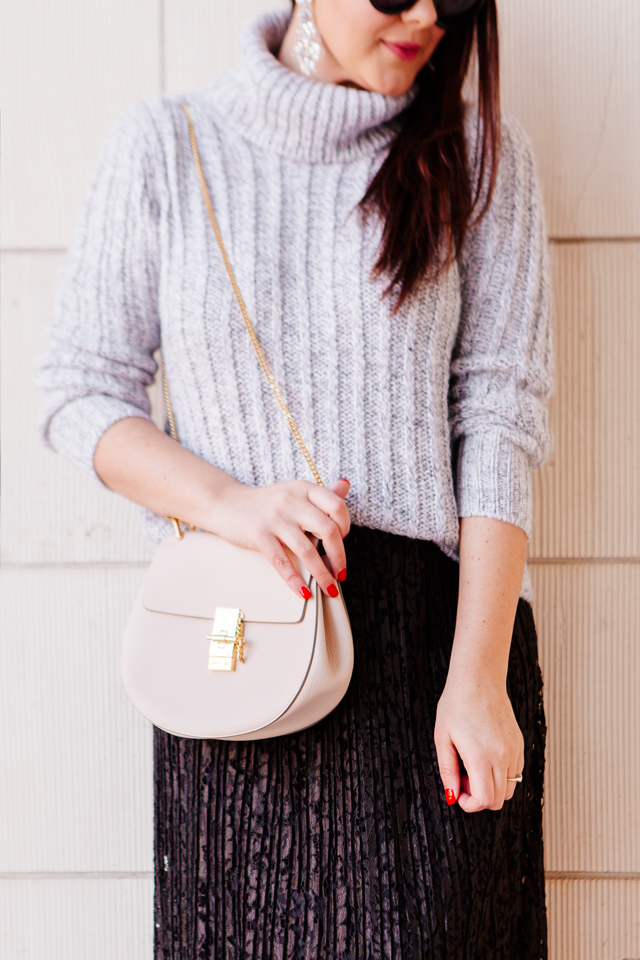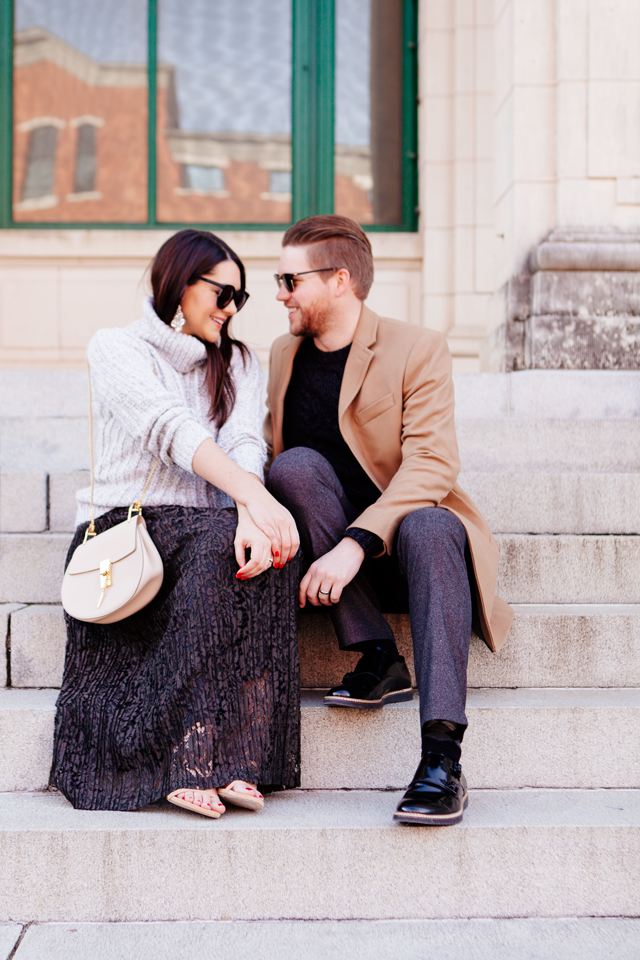 I talked about this a little in last week's post, but after a few years of marriage B and I realized that if we wanted to have family traditions at the holiday's then it was up to us to make them. Besides our pajamas and cinnamon rolls Christmas morning tradition, we also like to have a few in the weeks leading up to Christmas day. The holidays can be so hectic, in fact from November to December everything seems like a blur. So we like to take a second and celebrate together for an evening, before we celebrate with family at Christmas.
Our favorite tradition we started a few years ago when we moved back to Dallas. We started to go out to a really nice dinner the week before Christmas, just the two of us. Then we added on another tradition: going to the theater. Typically we see something like The Nutcracker or A Christmas Carol in the afternoon and head to dinner after. Whatever is showing, we are happy to oblige with our tradition. Plus it's a tradition we'd love to carry on with our kids later on in life. I love watching all the little girls in their dressy dresses at The Nutcracker, just watching with the biggest eyes as the sugar plum fairies dance on stage. (One of my favorite scenes.)
The other tradition is we make ourselves get fancy. It's a requirement for this holi-date. (Tell me you saw what I did there. I'm proud of it.) It's been so bitter cold here that I needed to go a bit more warm this year for the matinee. I loved this lace maxi skirt, it feels so unique in my closet and I love that it pairs perfectly with this cowl neck sweater. I love this look — the sweater and the maxi skirt. It feels so luxe and holiday. Of course, these fancy earrings lend their luxe look to the outfit as well. A girl is only as fancy as her earrings.
But of course we have to talk about B's look here. His appearance on here is sporadic but when he does, he sure does makes it memorable. He loves a tweed pant in the winter and these from Banana Republic are the perfect fit to mix with a warm sweater and camel topcoat. Look at him mixing camel and black like a boss.
We are heading to a Christmas Carol later this week and then off to dinner. It's my favorite tradition yet. What are you traditions? Stay home and watch silly Christmas movies or out and about? I'd love to hear them!
*Special thanks to Banana Republic for collaboration on this post! Thank you for supporting the brands that support this blog!