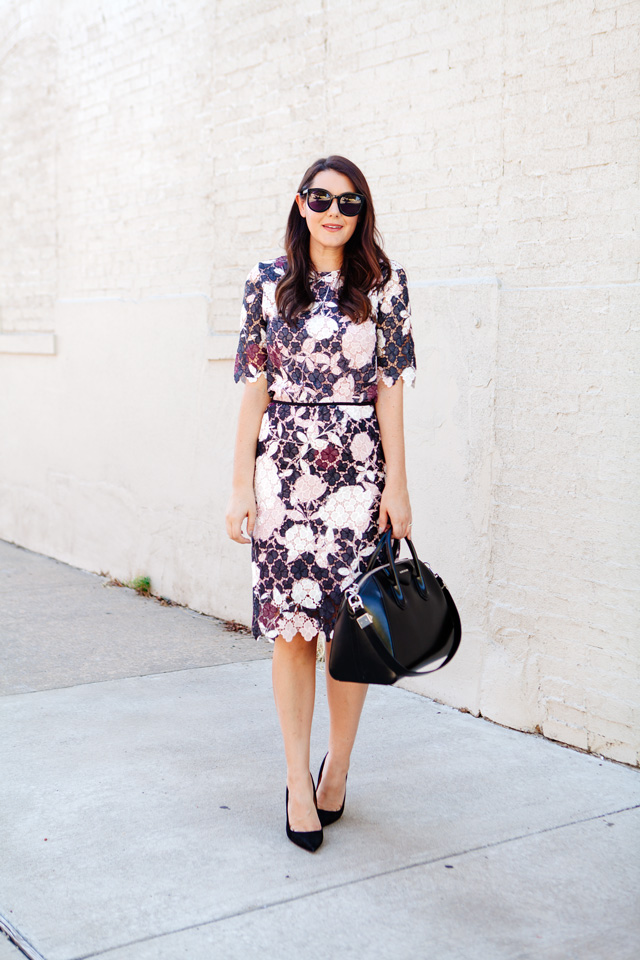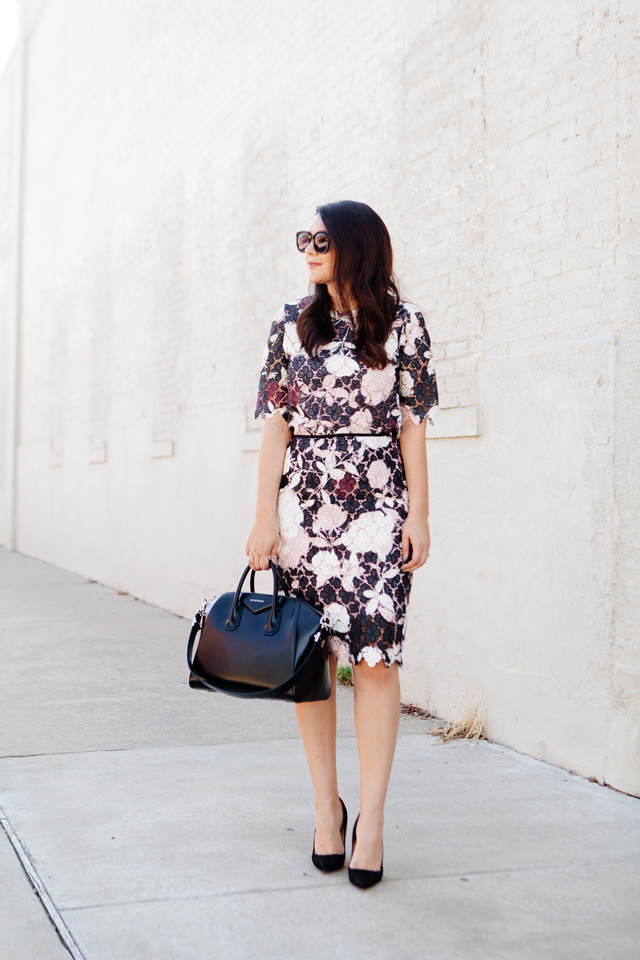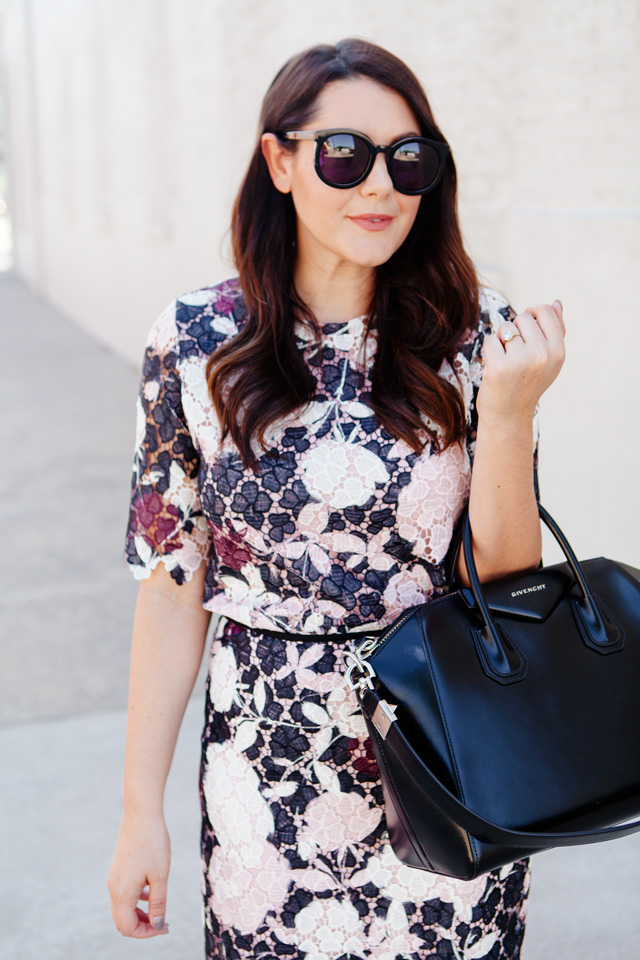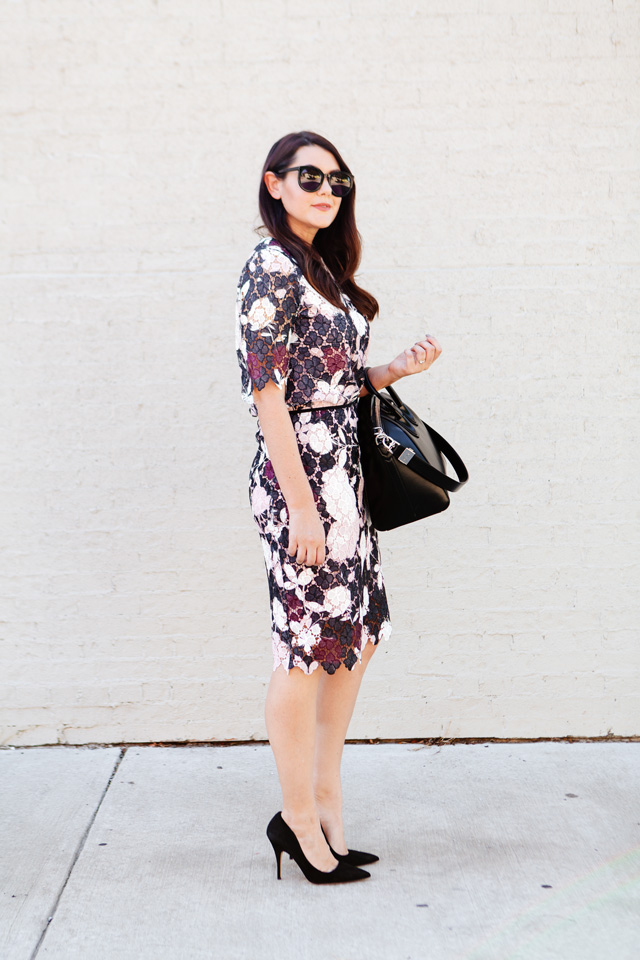 I have always loved matching separates. There is something very Jackie O about two pieces that match completely for one outfit, don't you think? I have been seeing this trend pop up from time to time this fall and it got me thinking when I saw this beautiful lace top and skirt — what else could I do with these separates? Break it out into three outfits, that's what. Self imposed wardrobe challenge accepted.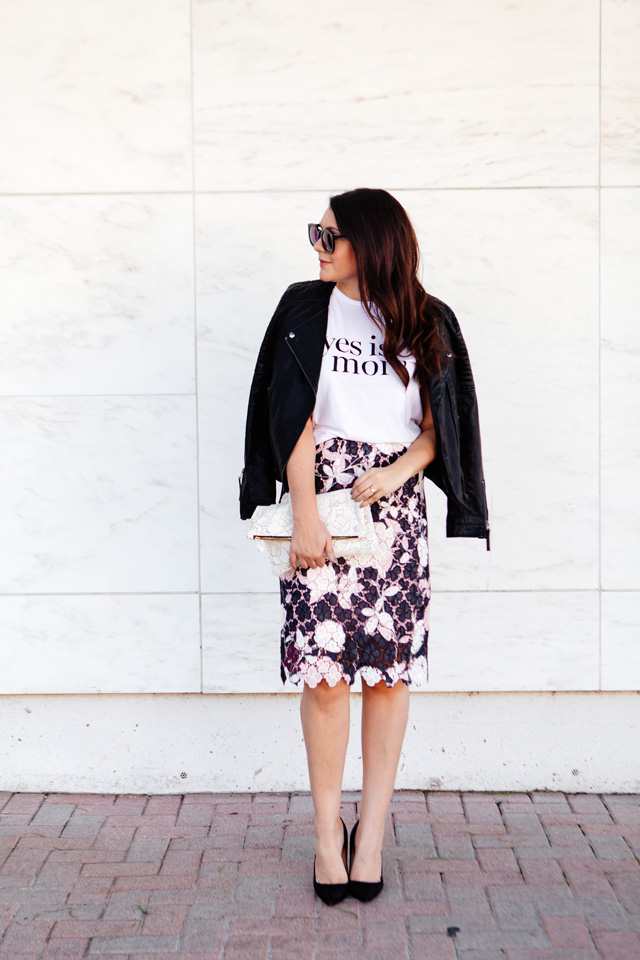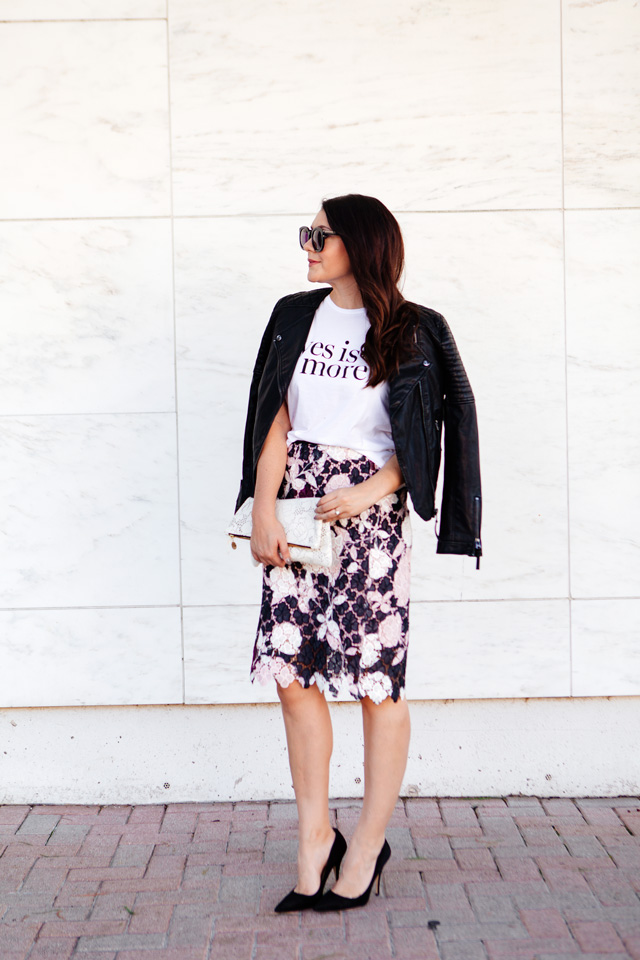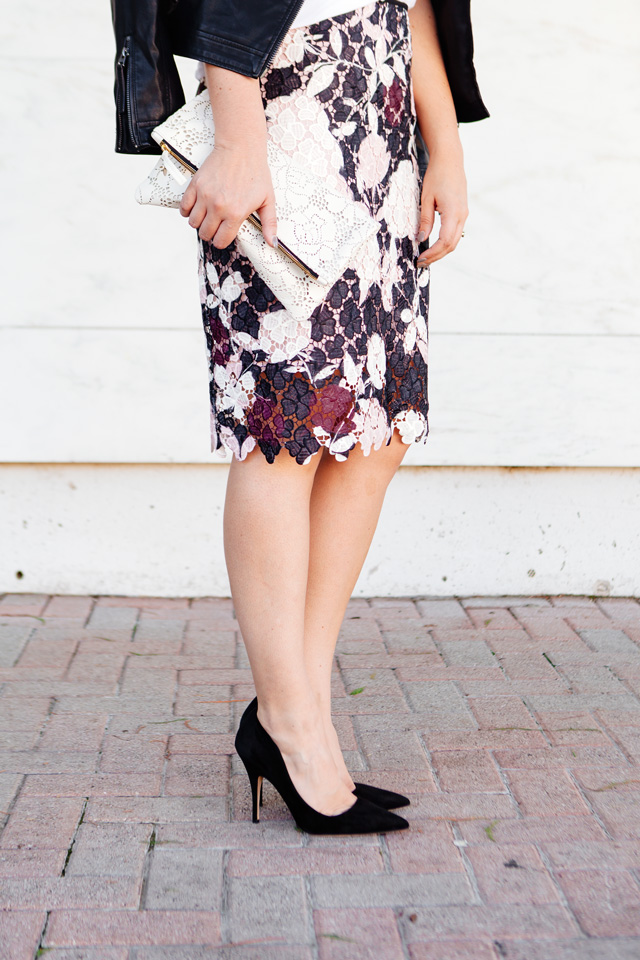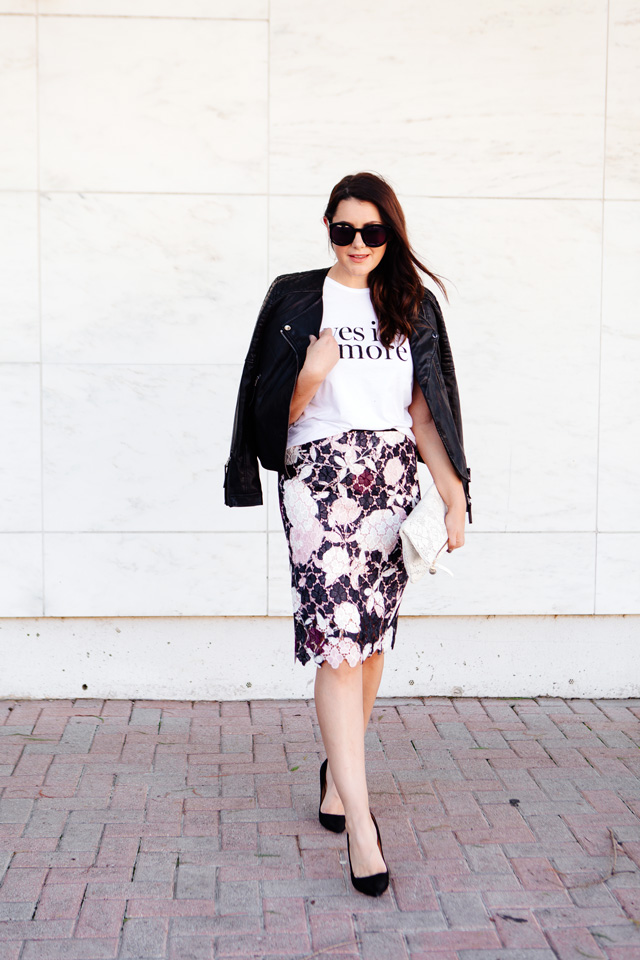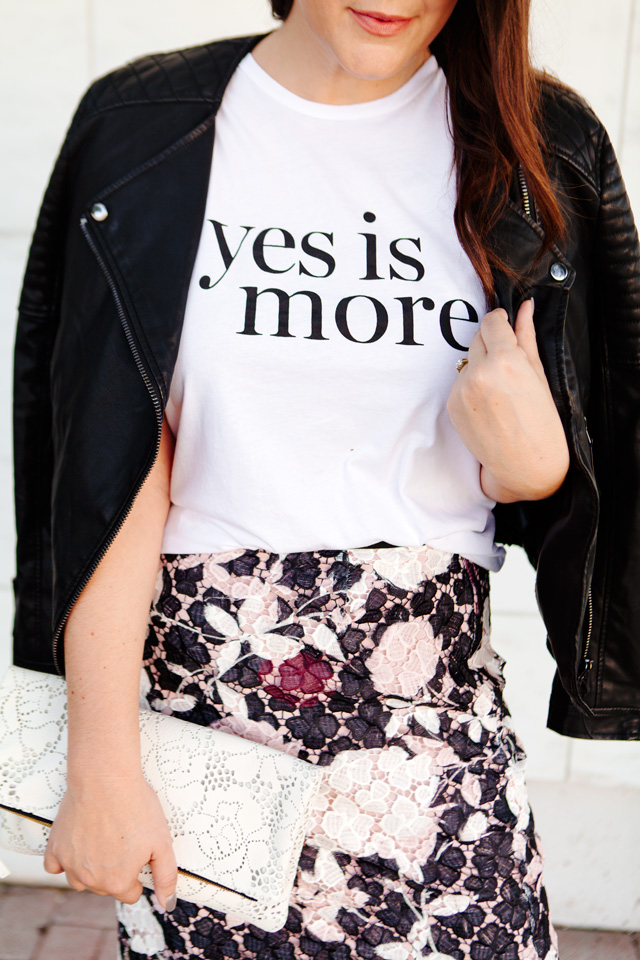 Obviously there are a myriad of ways to recreate these pieces but I love taking each piece and giving it a different feel than when the whole outfit is worn as one. Mixing in a graphic tee and a moto jacket takes this skirt from sweet to street. It's also perfect when worn with denim or in this case my tried and true maroon skinny jeans. (I've loved these for years! The only color of denim that made it this far.) I was this close to going with my distressed jeans but these colors were too pretty to pass up. I can't pass on a good color theme.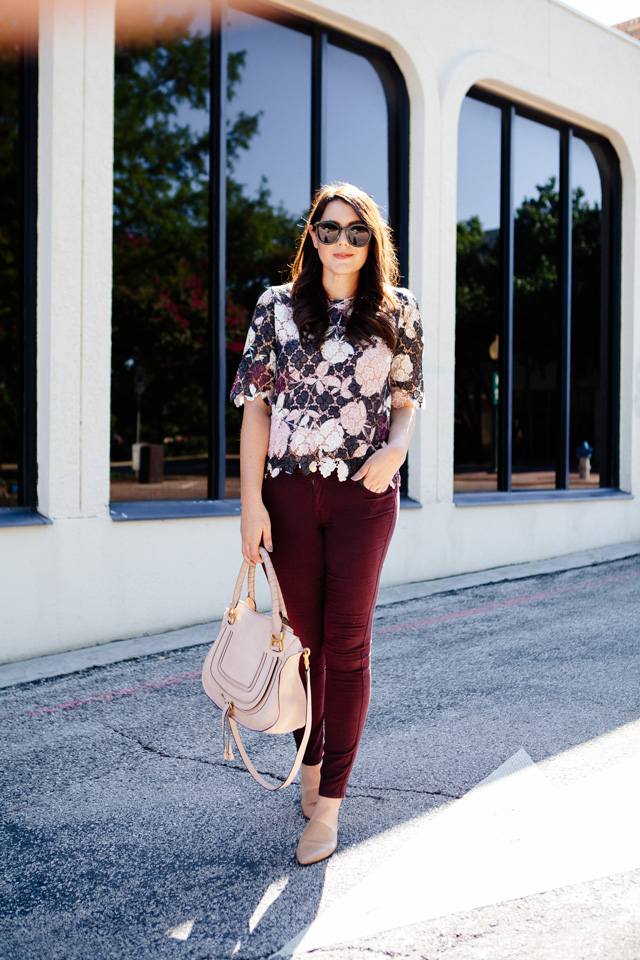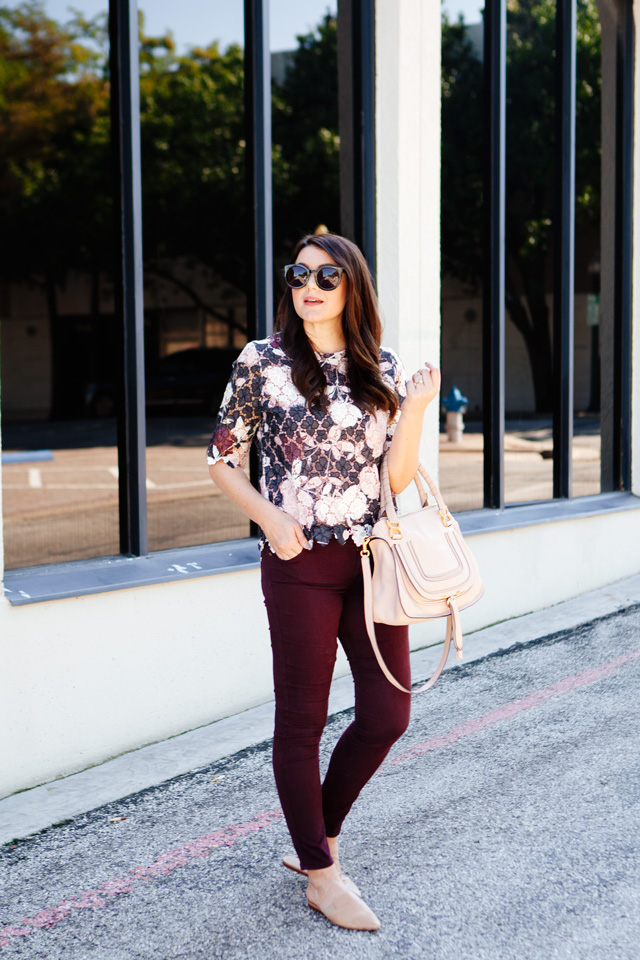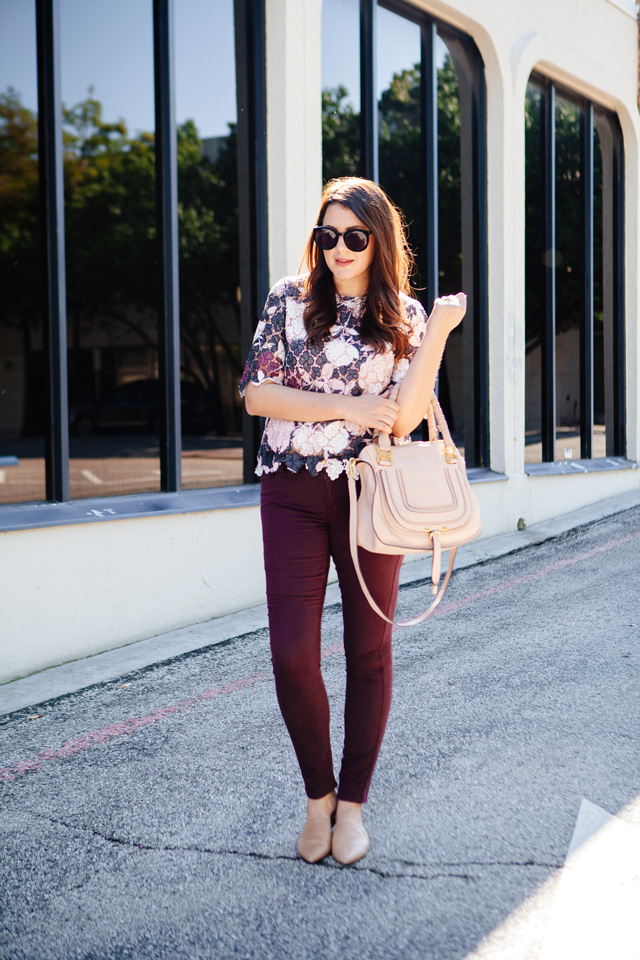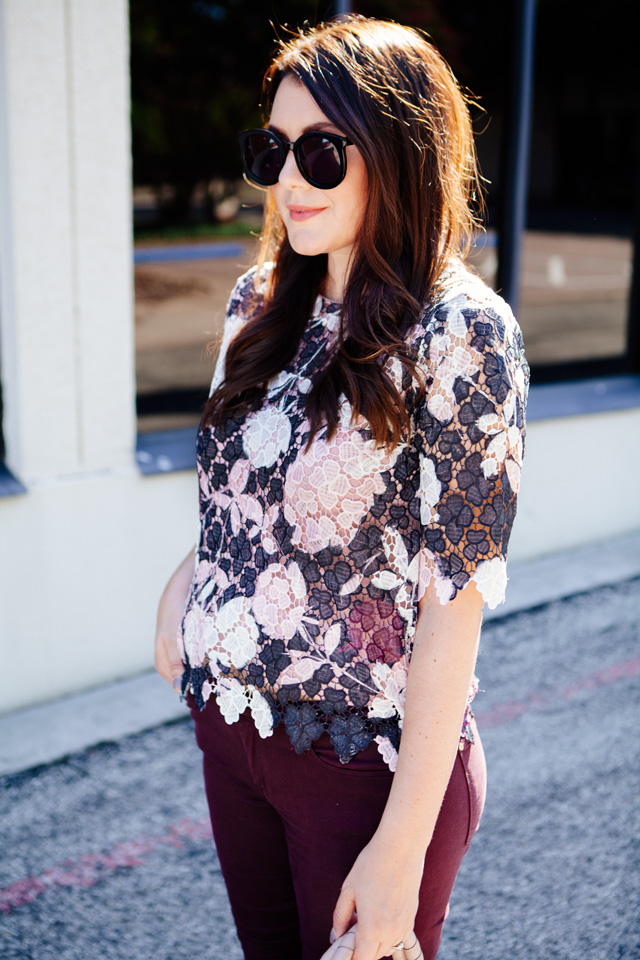 Back to the myriad of ways to break these two up and style them different ways — a lace top and skirt like this are the best to mix with basics. These pieces are what I like to call wild cards — they work perfectly in my closet of basics. A white tee, a black knit top, a sweatshirt, a button down — I mean the list goes on with what can go with this lace skirt. Wild cards are sometimes the best ones to play.
*This post is in collaboration with Nordstrom. Thank you for supporting the brands that support this blog!