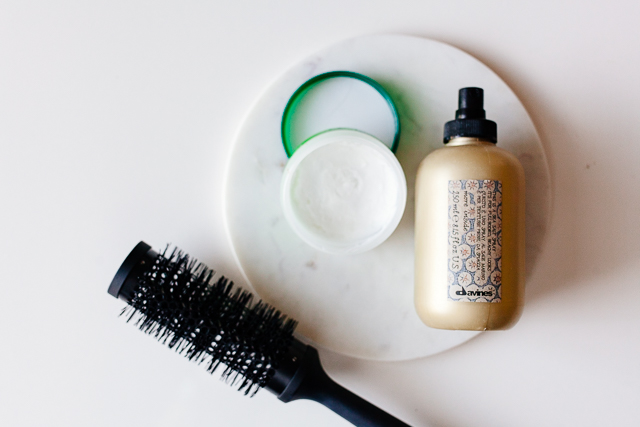 It has been so humid here lately that my fine, naturally straight hair revolts against all the things. It at once goes flat and frizzy. The bad news is that humidity ruins any good hair day. But the good news is I've figured out a trick to keep my waves curls even on the most damp of days.
To start, I blow dry and curl my hair as usual (with a 1 inch barrel) but instead of leaving it there, I add two simple steps to the process. I use sea salt spray after my hair has been curled into loose waves and then set with pomade. I lightly spray the sea salt spray all over (but I keep my distance — I don't want it to "wet" my hair) and use my hands to bend the sea salt spray into my curls. The sea salt spray starts to relax my curls while drying and if need be, I'll re-curl a few pieces if they start to un-wave. Then I take my water based pomade to the ends only, I use a dime size amount and cup my curls while blending in the pomade. This creates more definition in my waves as well. From there I never touch a brush to my hair again, only a wide tooth comb at the roots if things get messy looking. I let the pomade set, spray one more time with a bit of sea salt spray and I'm good to take on the day — humidity and all.
I use this trick any time I know I need my curls to last a long time. The sea salt spray gives my fine hair texture to hold on to the curl and the pomade sets the curls. And if I notice my hair going a bit limp throughout the day, I can run my hands under a faucet and dampen my curls a bit and they are back in action. Take that humidity.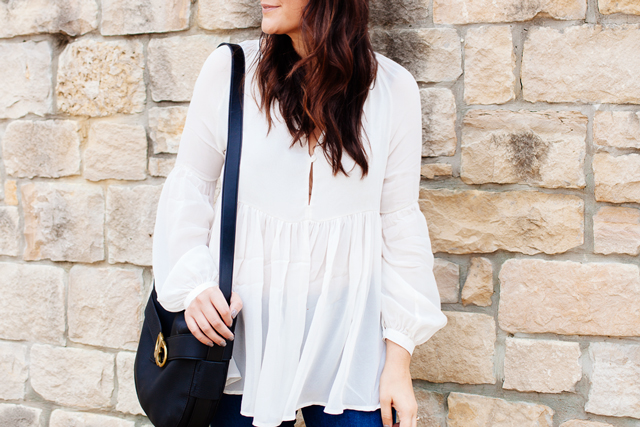 My number one secret: sea salt spray — who knew? (The beach knew. That's who.)