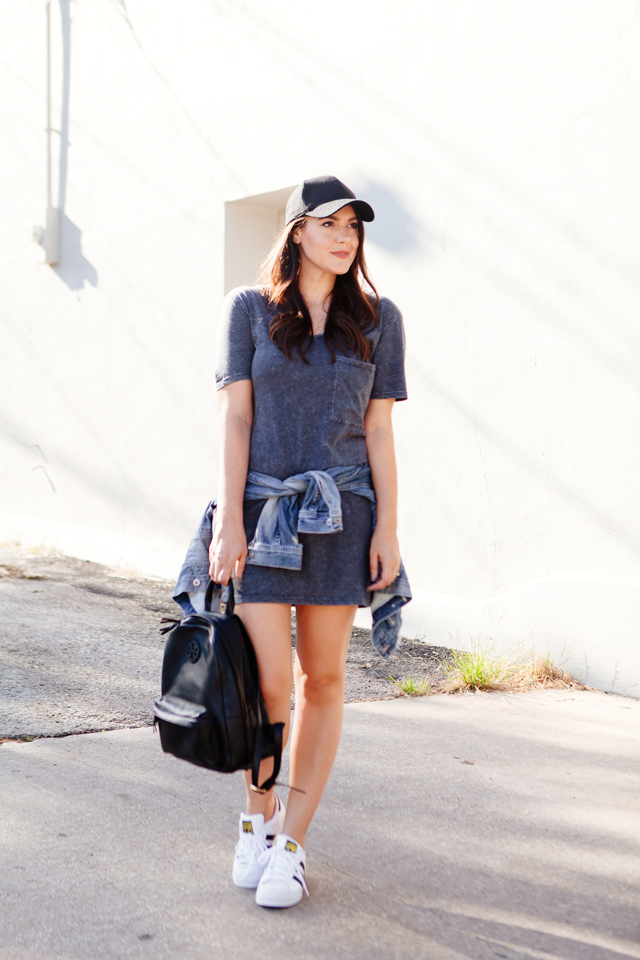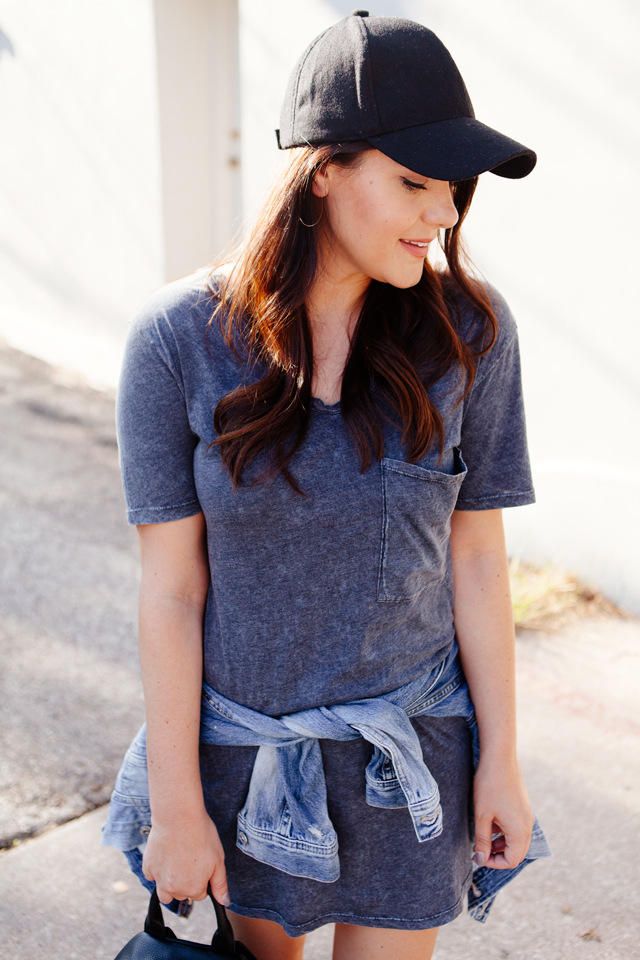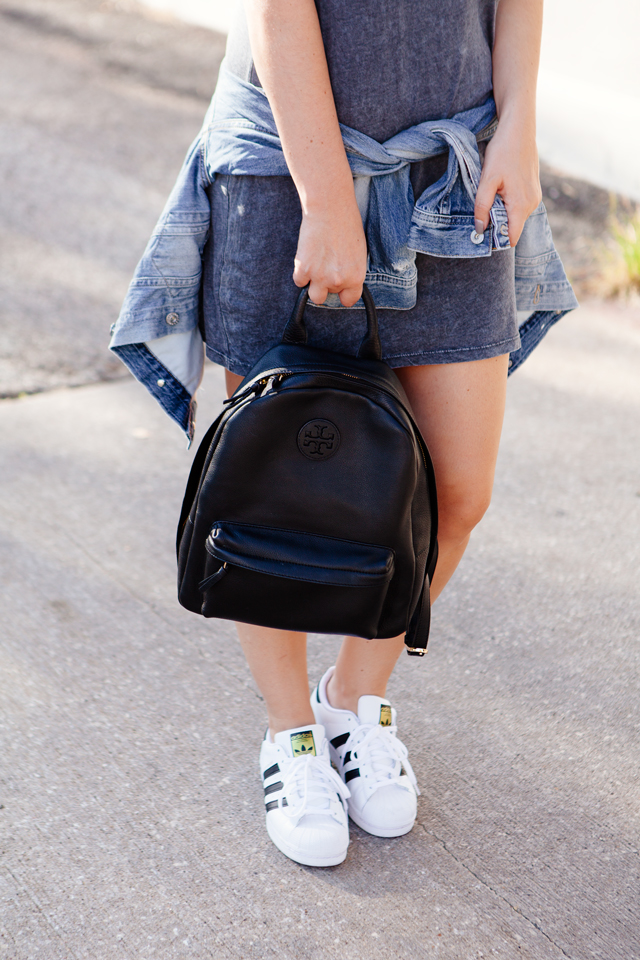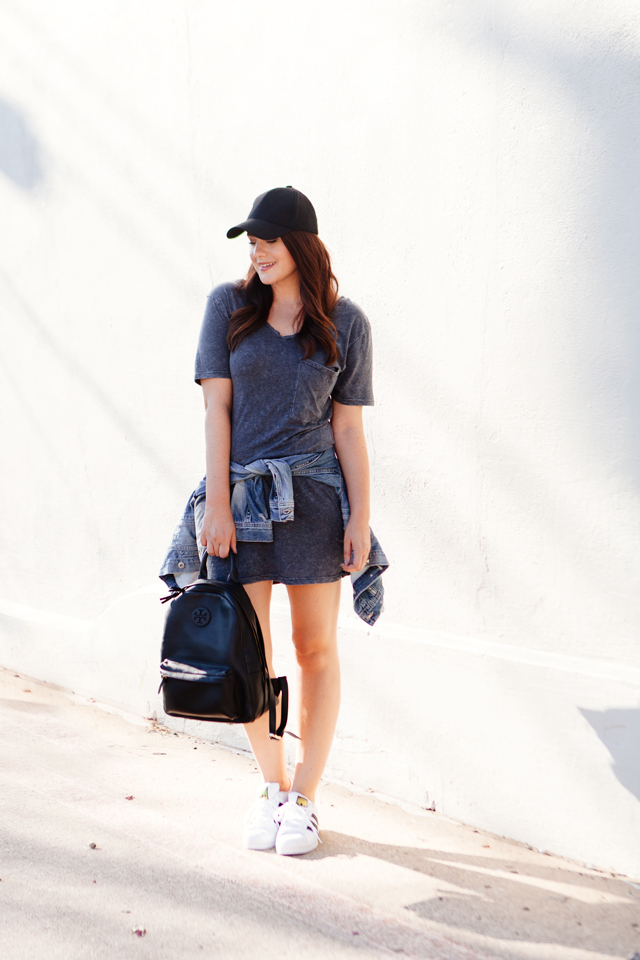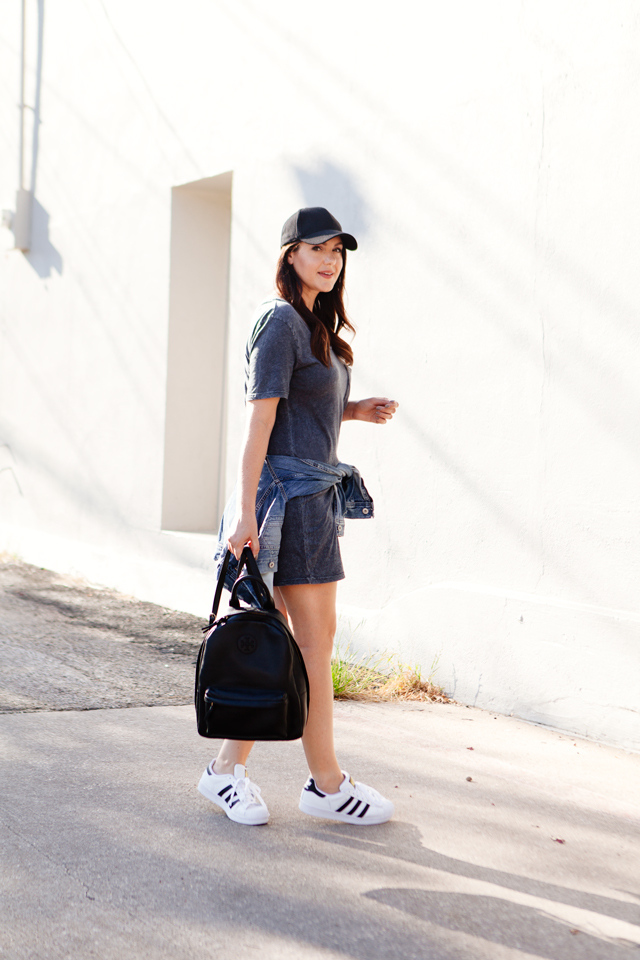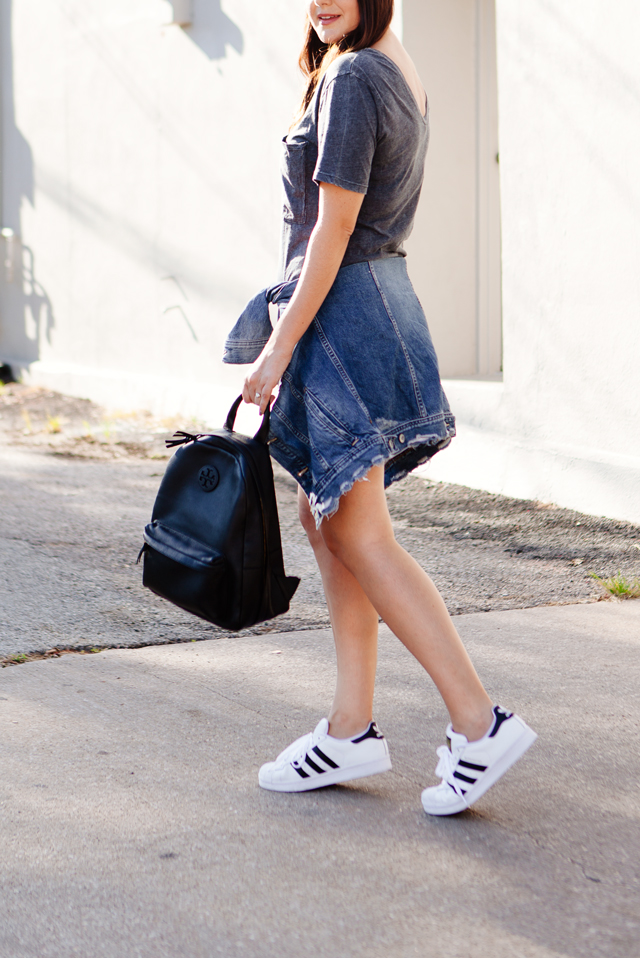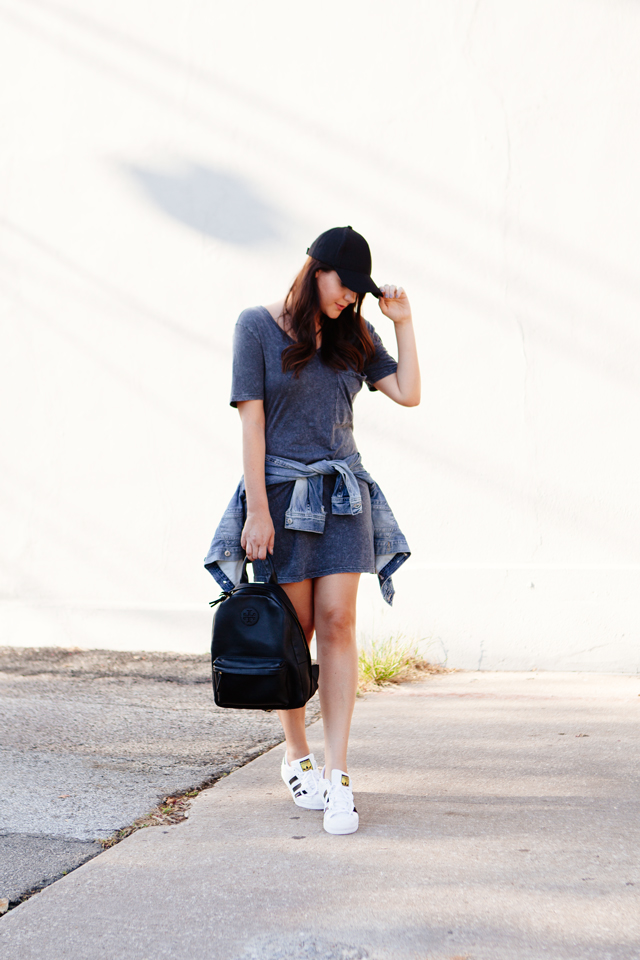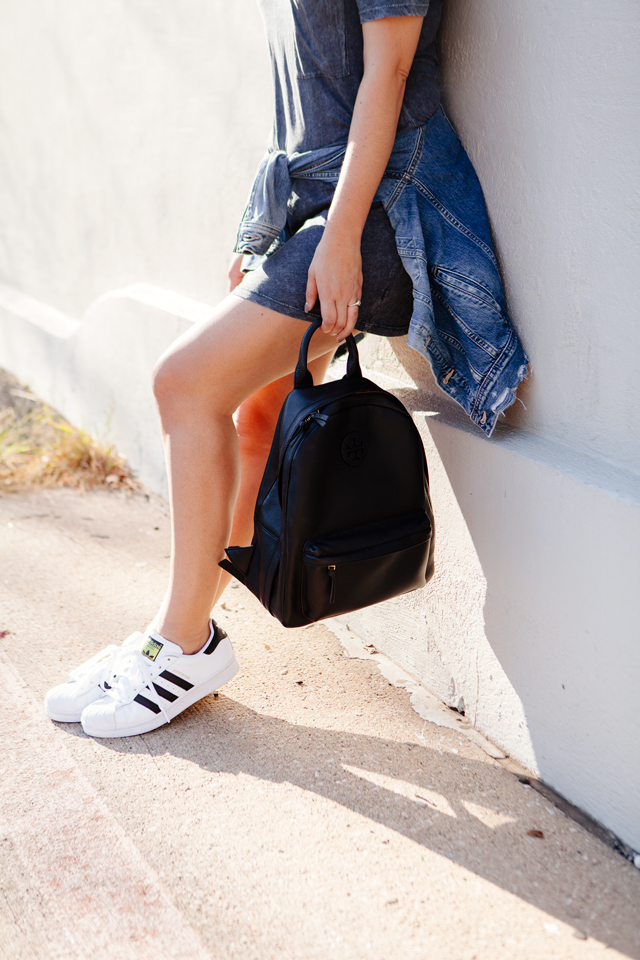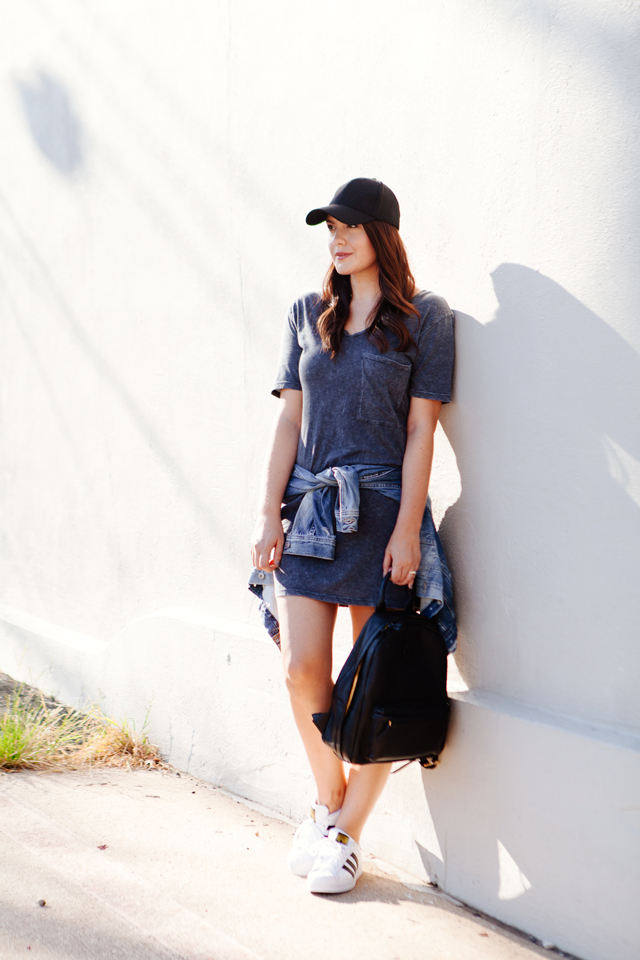 This past weekend apparently it was my turn to get the stomach virus in our house. My husband had it a few weeks ago and like clockwork it hit me as well. So on Sunday when I was feeling better I couldn't wait to get out of the house. It didn't matter how many errands I had to run, I just needed to be out in the fresh air. I also was excited to wear this precious t-shirt dress I found the other day. Initially I envisioned it with a big scarf (outfit spoiler alert for cooler weather) and booties but this weekend sneaks and a cap were my best bets. I like to call this my weekendy look (or weekendi, if you will). Weekend looks on a Tuesday? You know I'm rebellious like that. You only weekend once…a week.
Ever since borrowing my husbands cap this summer at the beach, I've been on the hunt for one to wear on the weekends. I like to switch up my casual weekend looks and a black cap was the perfect change up. An easy and inexpensive way to update your weekend  summer look for a more autumn feel. I've got a feeling this dress and this cap are going to be seeing lots of weekends this fall. (Oh and both are budget friendly! You can't beat that.) I have loved these sneakers since I picked them up for our San Francisco trip last month. I knew we'd be doing a lot of walking so I wanted something comfy but styled. They too have been a weekend staple. Basically this whole outfit is a weekend dream come true.
I know you're now asking is it the weekend yet? No not yet, but it doesn't mean we can't dress like it.