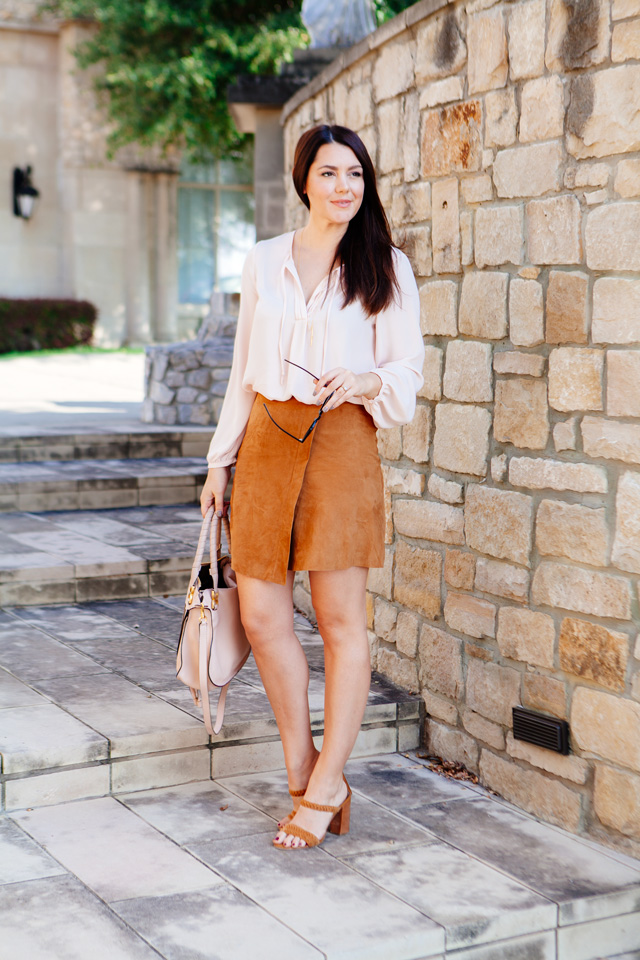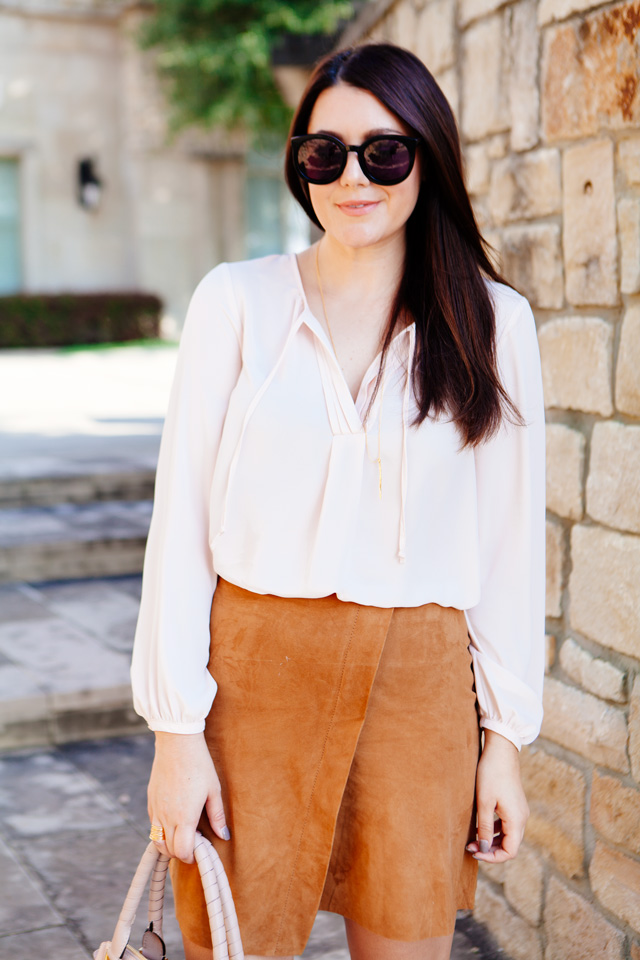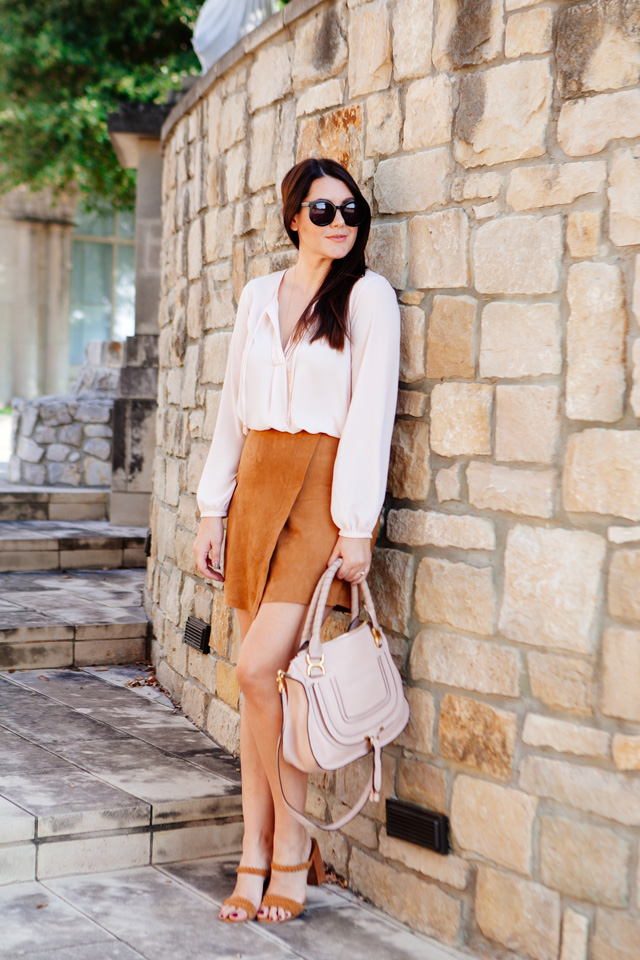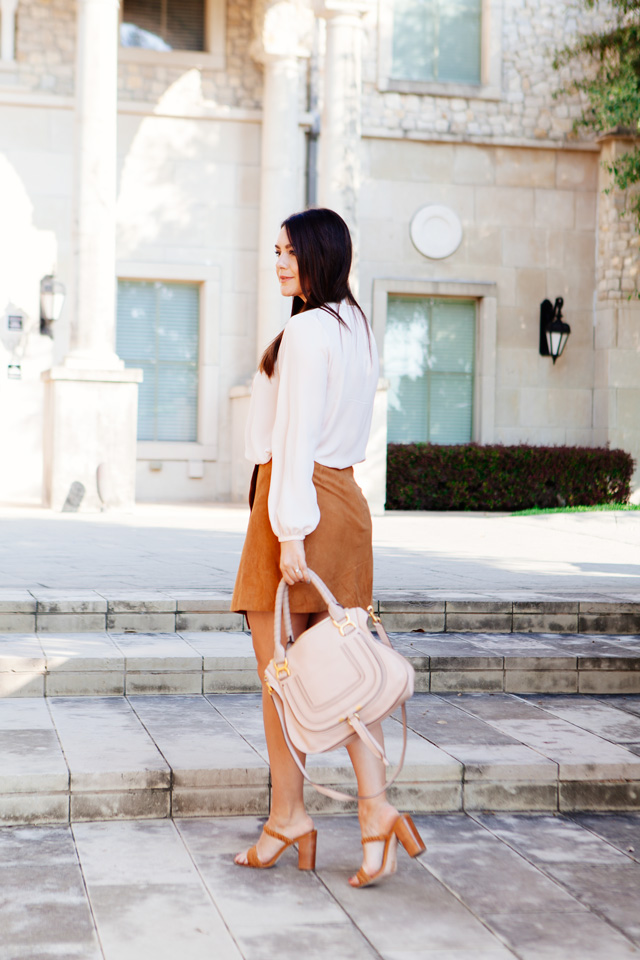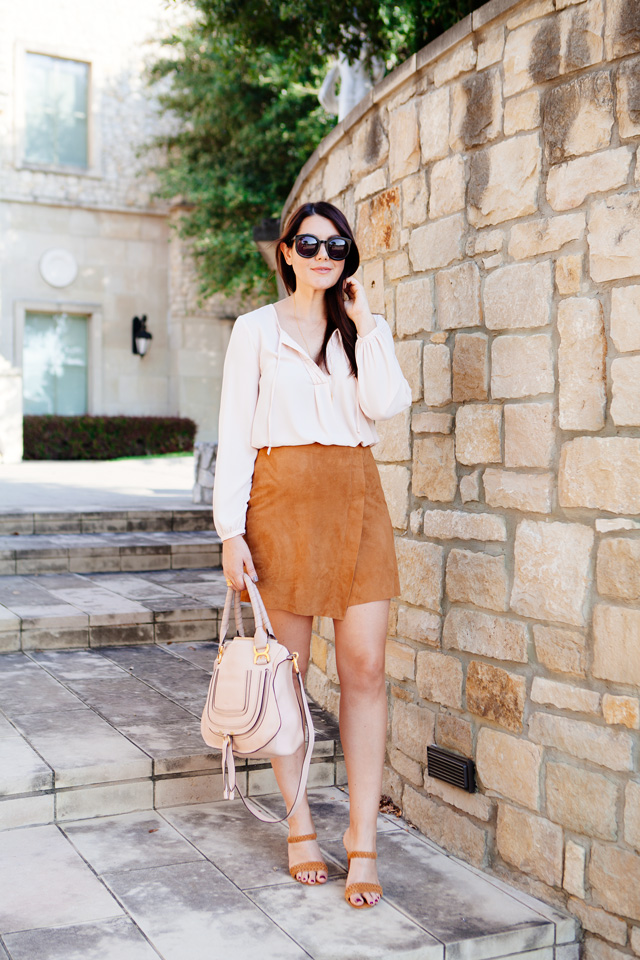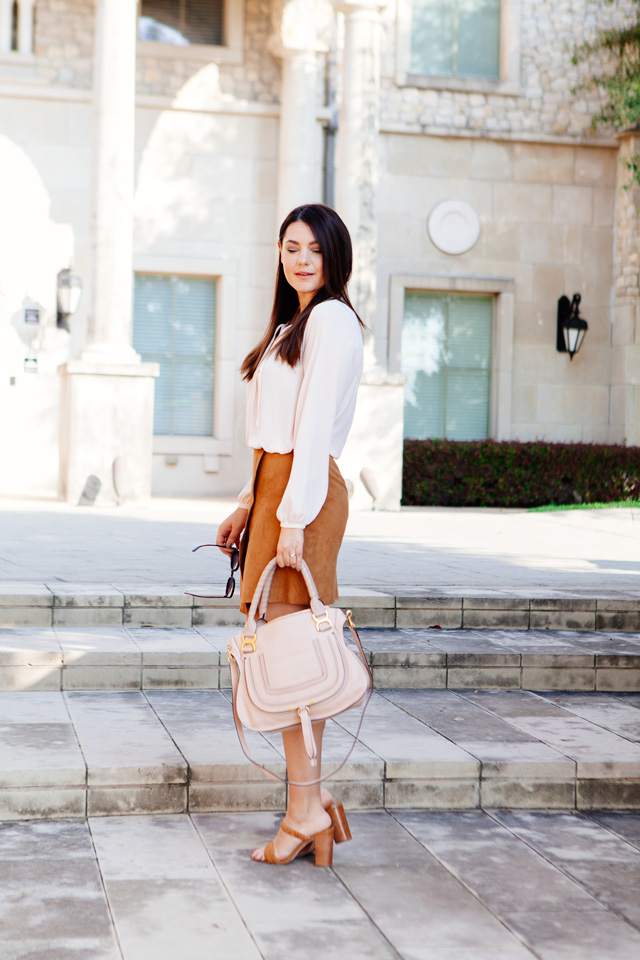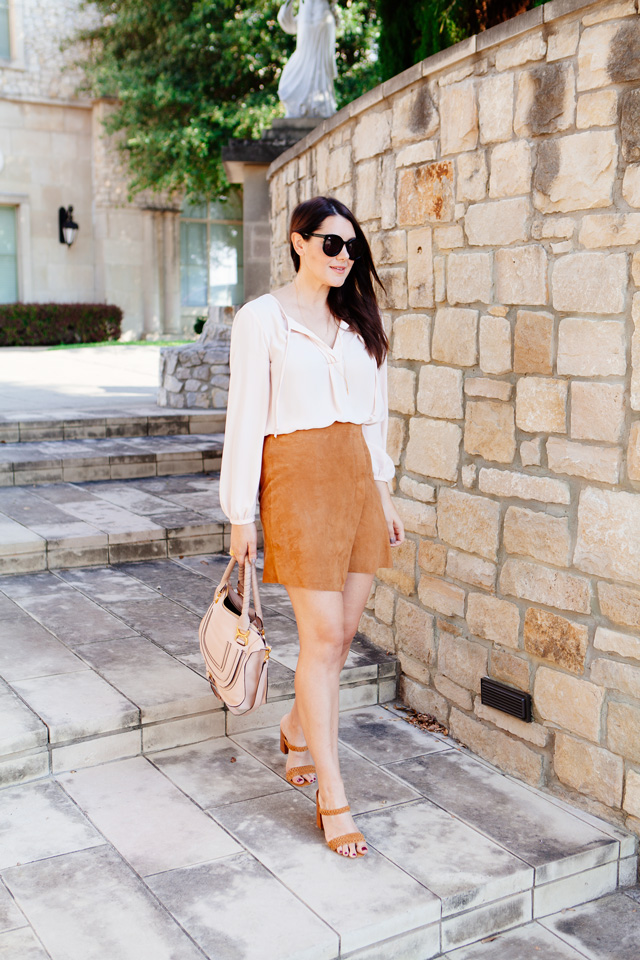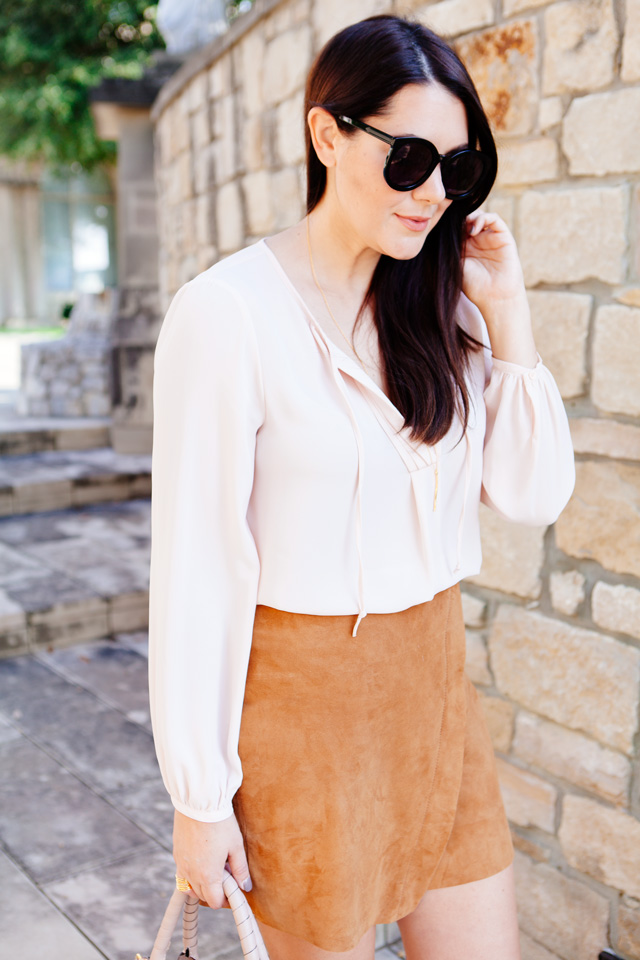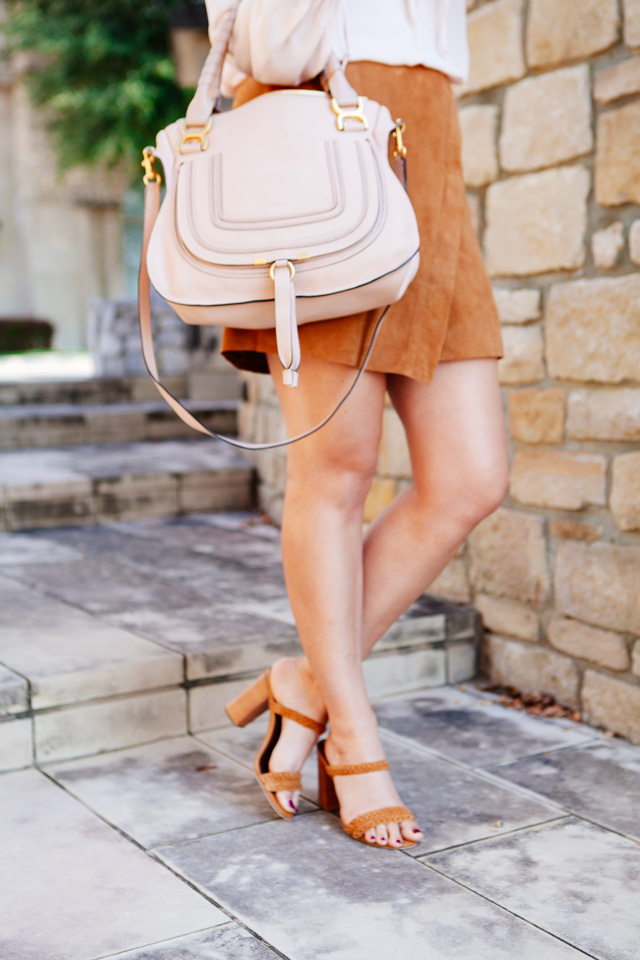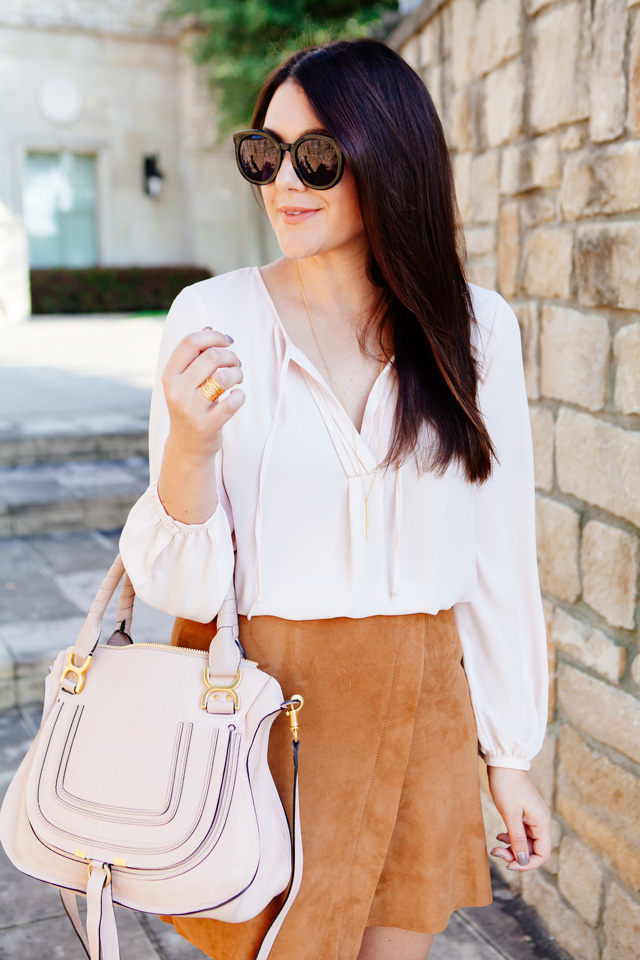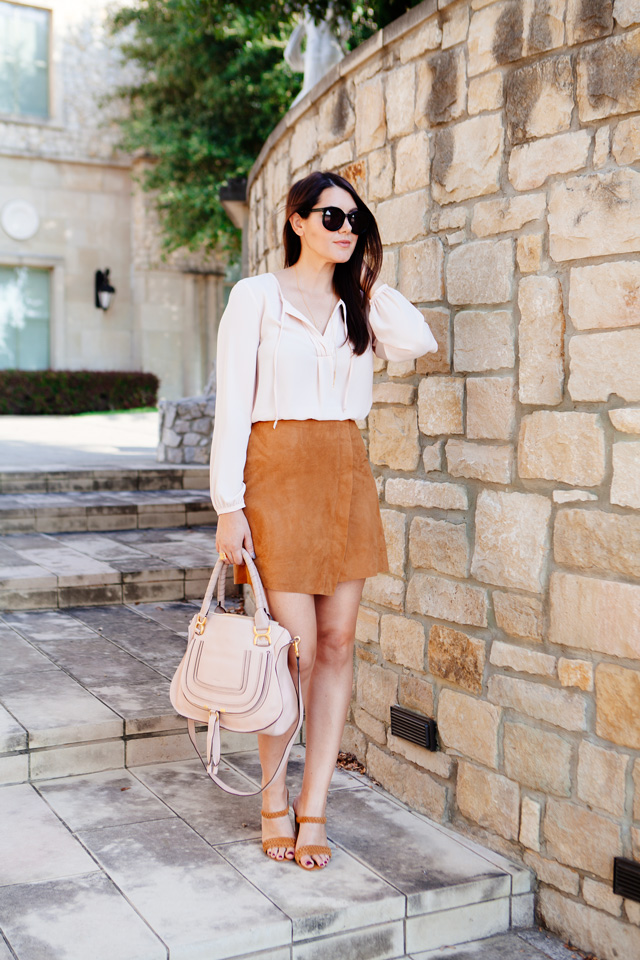 The other day, when we were in San Francisco, I noticed while browsing a few stores that blush was everywhere I turned. I am always down for pinks year round, but it got me thinking how I could really incorporate my favorite shade of pink — blush — into my fall wardrobe. This skirt immediately came to mind. And the two shades work perfectly together. Any excuse I can have to wear pink I'll take it. And any excuse to wear this skirt as well.
I love the look of suede for fall and found this wrap skirt and loved the fit. (It fits true to size, a bit high waisted.) I also love that it's not super short, which I find a lot of times is the only cut they make suede skirts in. This one is office appropriate. Even home offices. My co-workers approved. Of course I feed them twice a day and let them sleep in my bed, so they pretty much like anything I do. Also — it should be noted that they are dogs.
This week we have been working on the office in our house. I know I've been leading you on since we moved in for a home tour, but it really is coming together soon! You can see some sneak peaks always on my snapchat (kendieveryday) and on Instagram! I do this though — I get focused on one room in the house and like a dog with a bone I can't let it go until it is finished. So hopefully the whole house will be finished soon, room by room and I'll do a home tour here.
P to the S: — this top is on sale! And it's adorable with denim. I tried it, liked it, put a ring on it. Kendi approved.