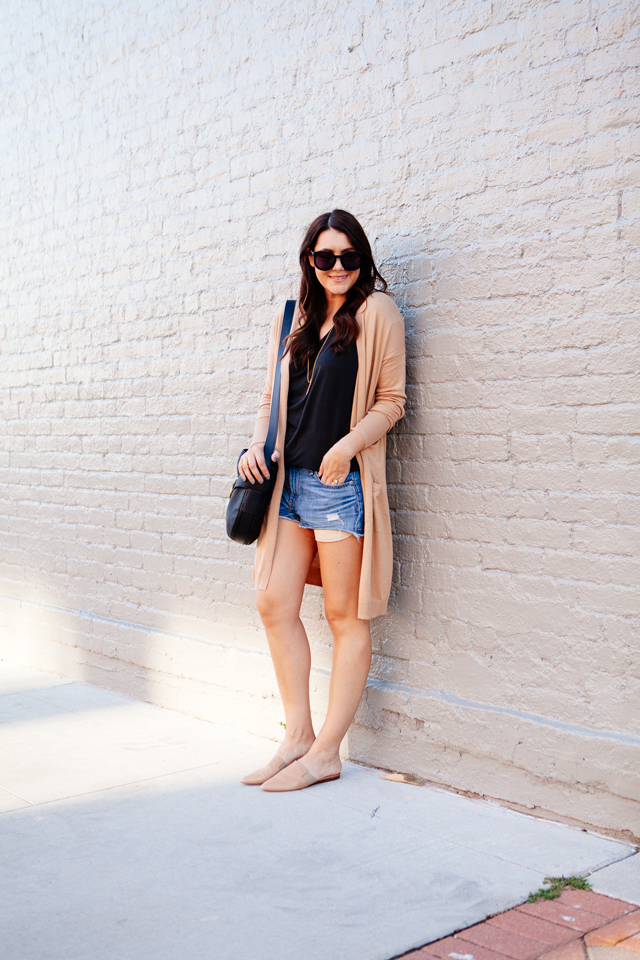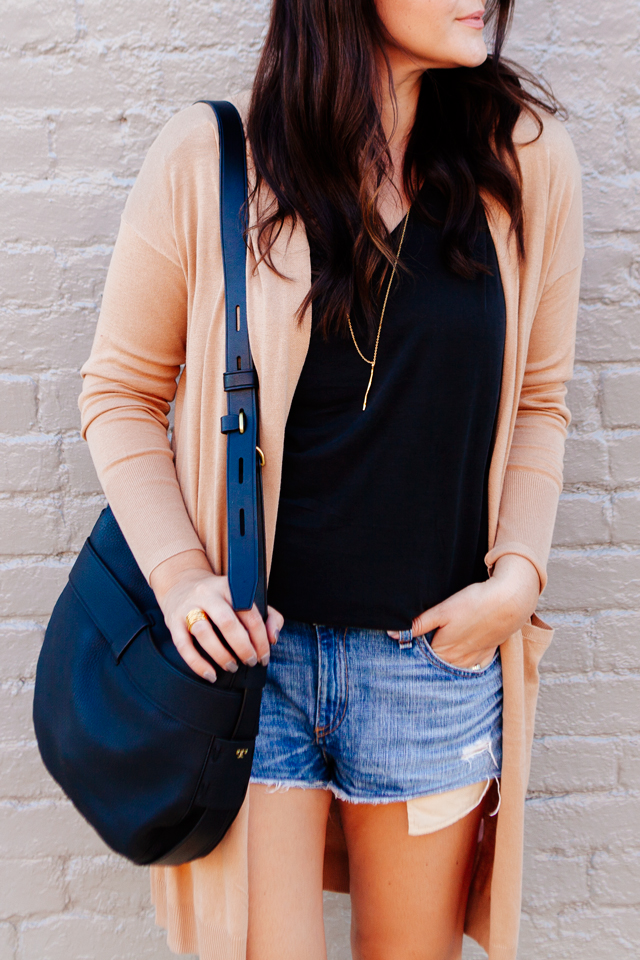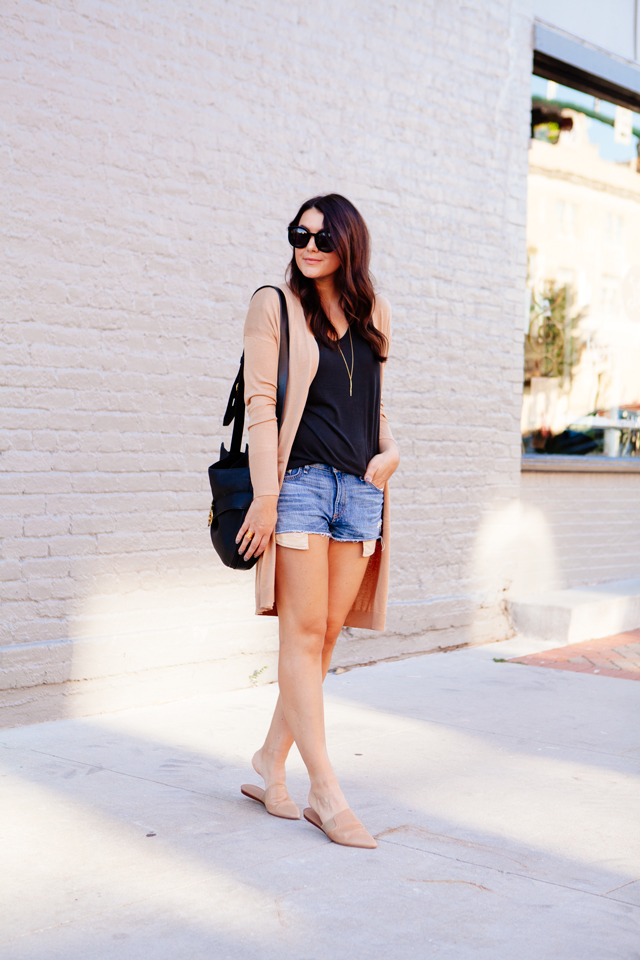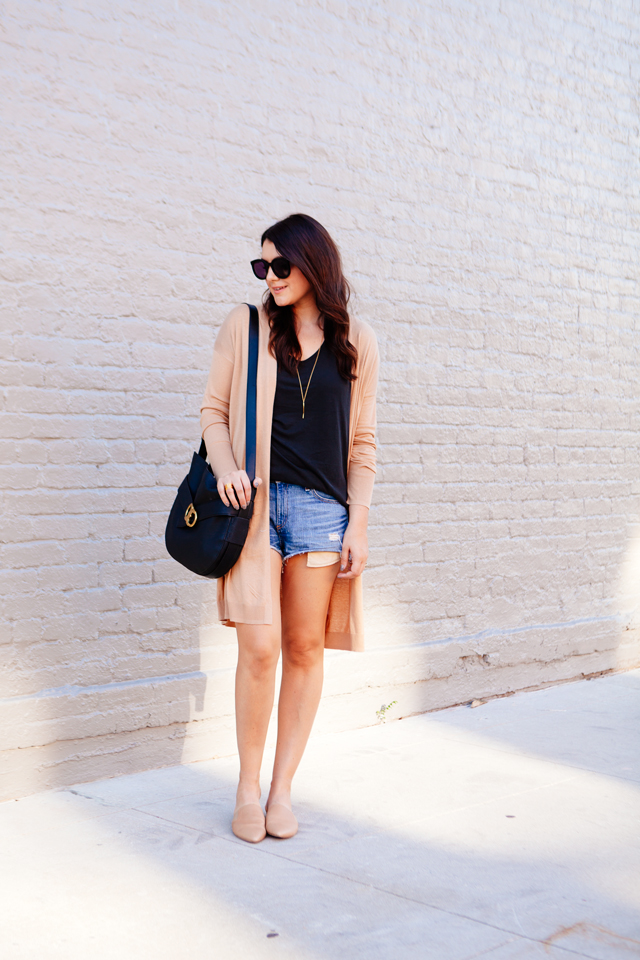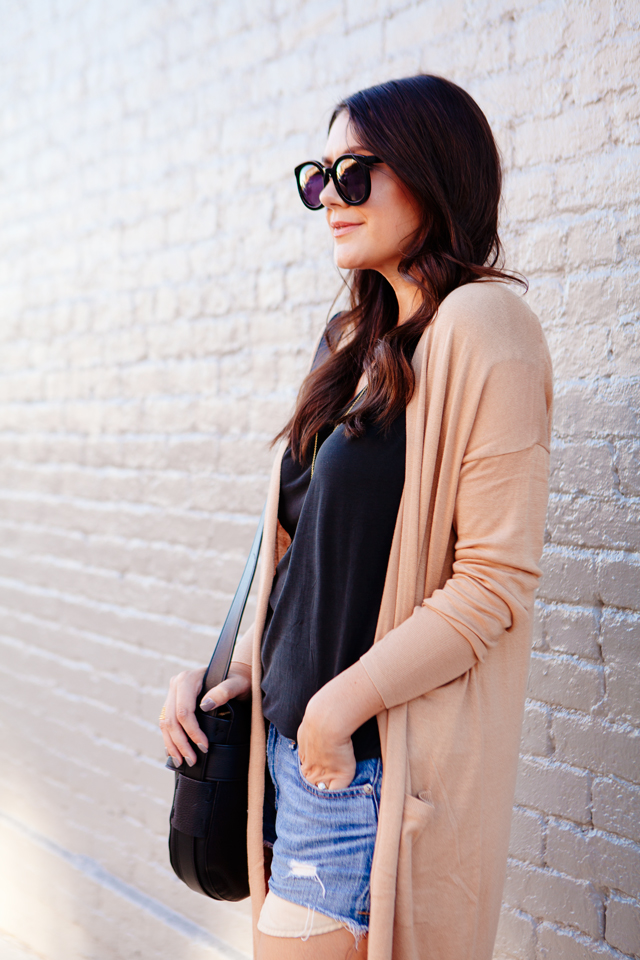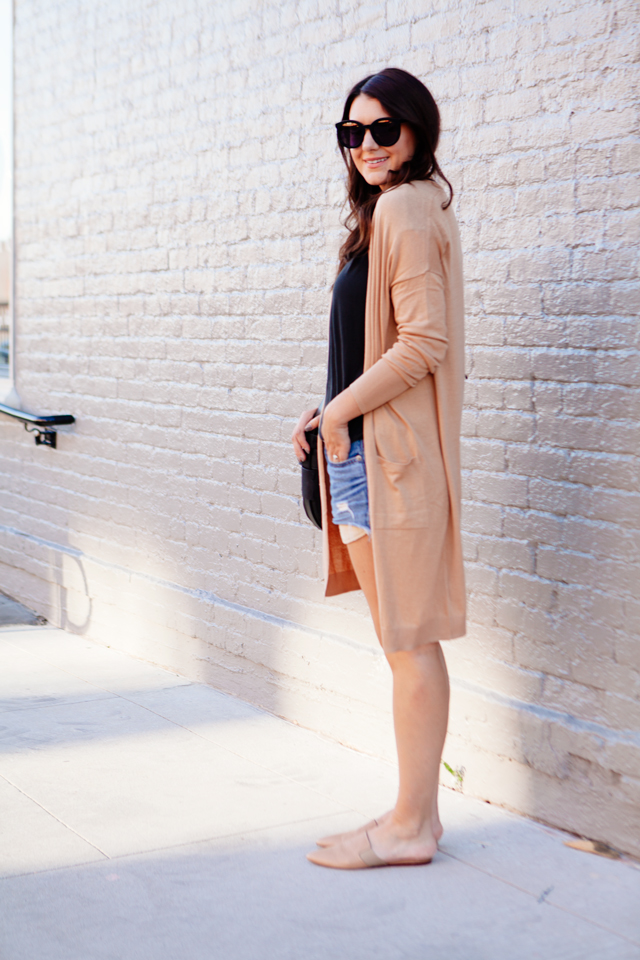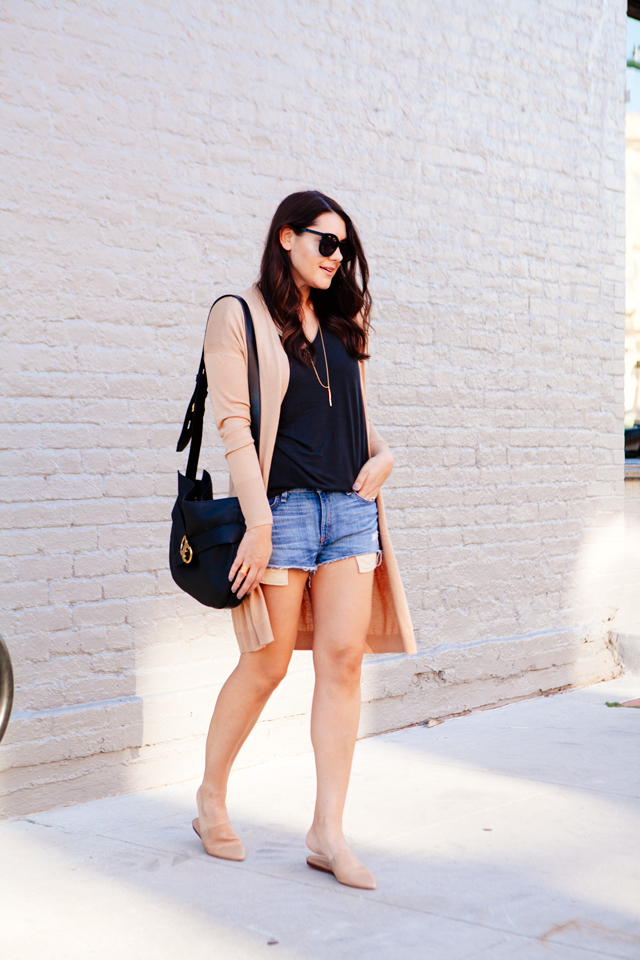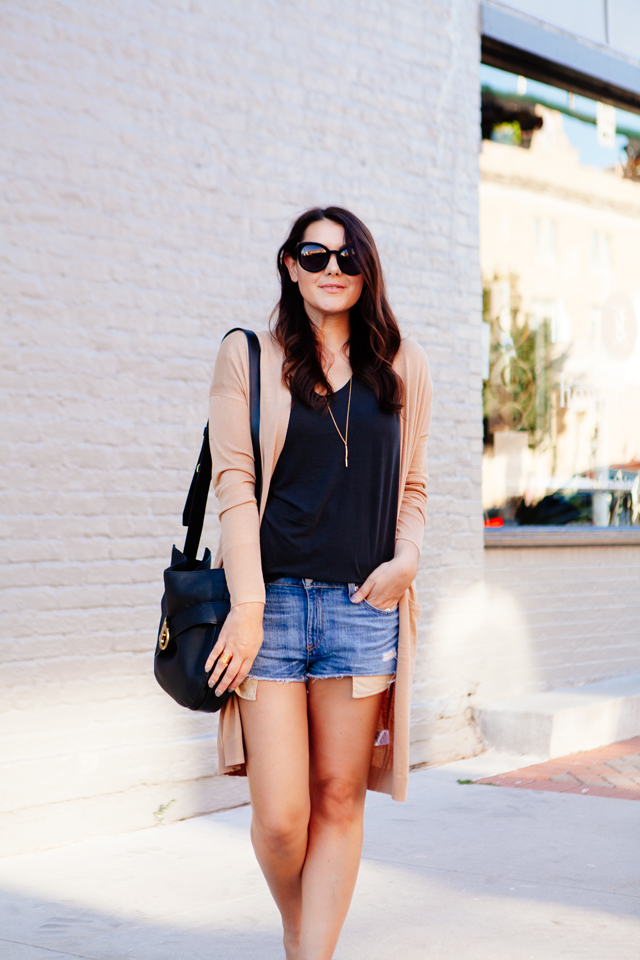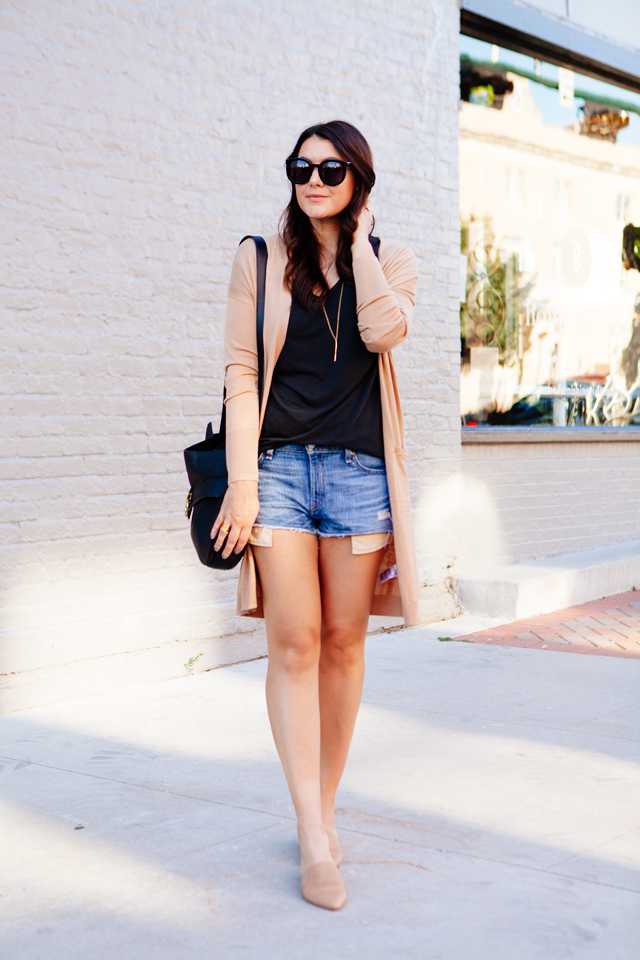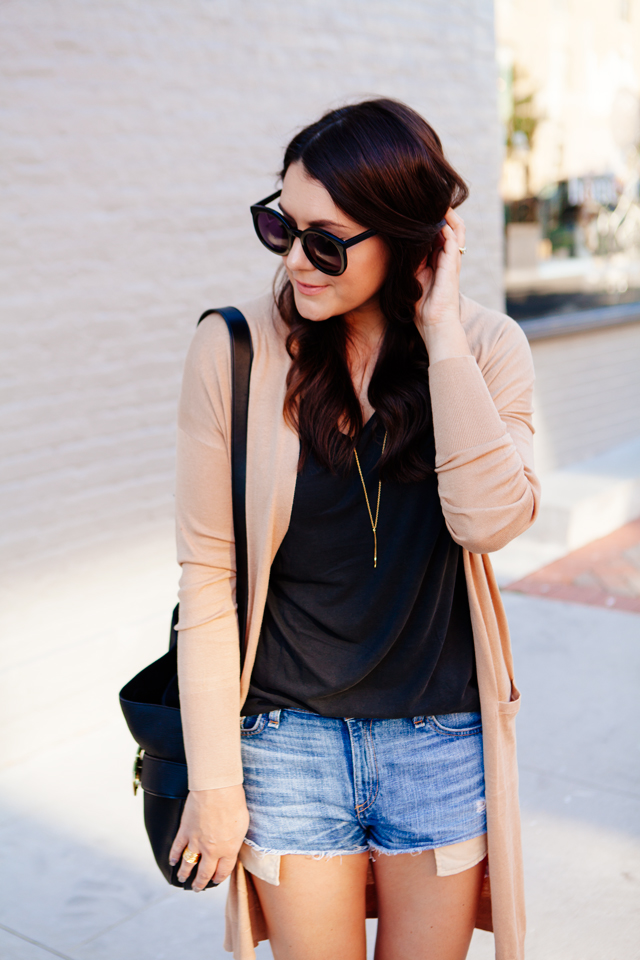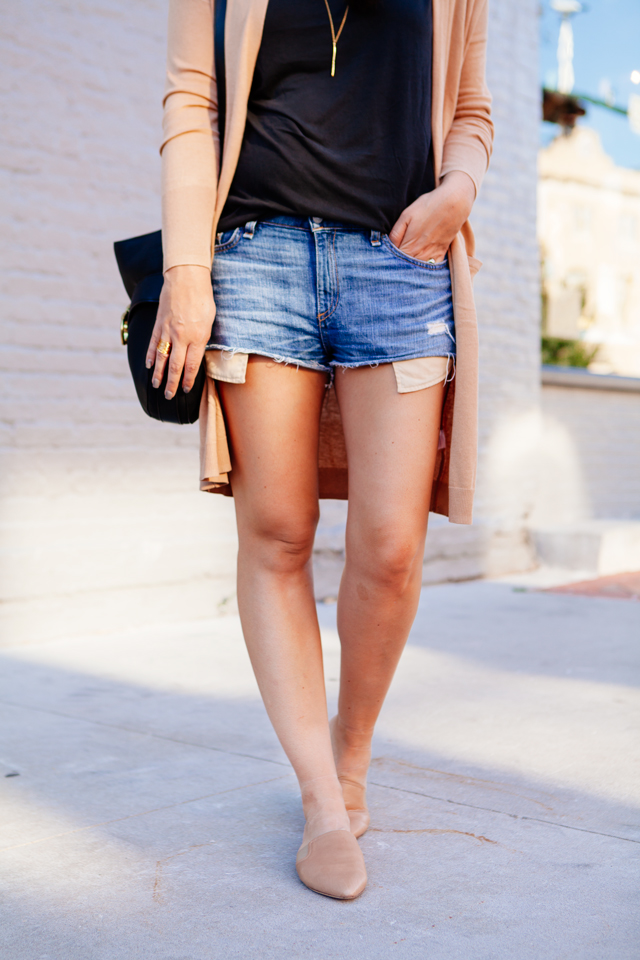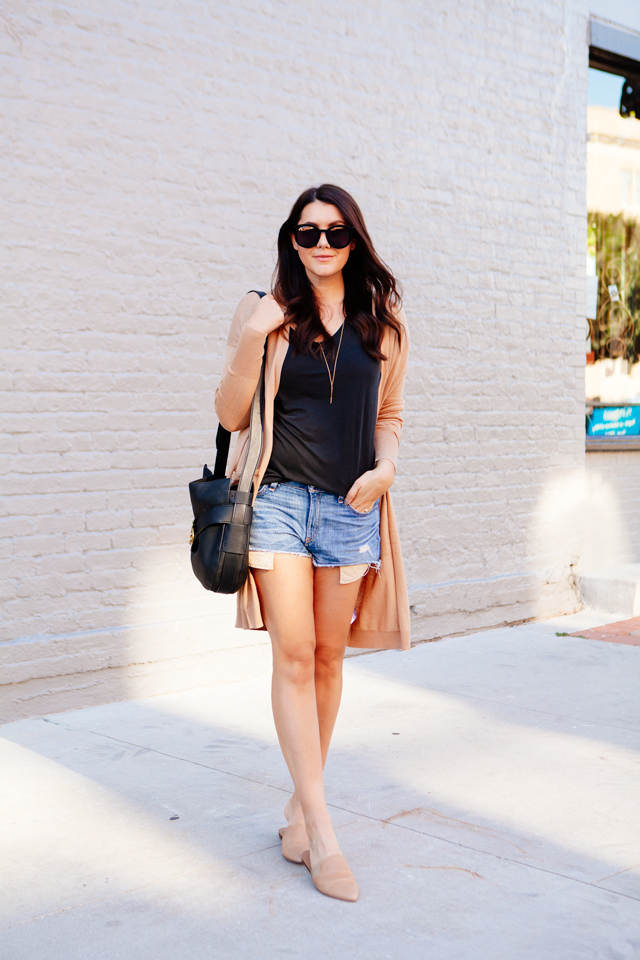 Here in Texas, we have to fake it till we make it with autumn styles sometimes. That just means that our transition from summer to autumn is a little bit longer than normal. But that's okay because as a lifelong Texan, I've become a pro at learning how, when and what to layer. My favorite pieces at this time of the year are cardigans. The easiest layering piece to ever exist. Especially lightweight cardigans. Give me one of these extra long cardigans in every color please. (No seriously look at those neutrals! Yes please and thank you.)
Being able to take cues from autumn and stretching my summer wardrobe a little bit longer into September is alright by me. In fact, this is how we do fall here in Texas. Light layers and neutral colors are always in style here. Plus there is just something about the end of summer that makes me hold on to my casual wardrobe a bit longer. This outfit can easily pair with denim later on, but cut offs for now it is. Texas autumns, aren't so bad. Not with the right outfit that is.
*This post is brought to you in collaboration with Old Navy! Thank you for supporting the brands that support this blog.