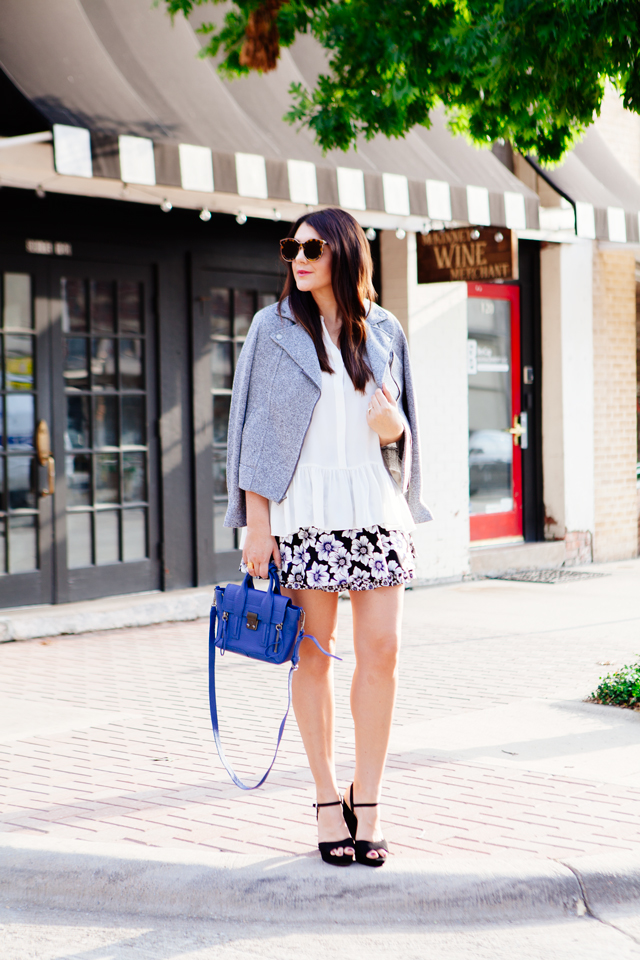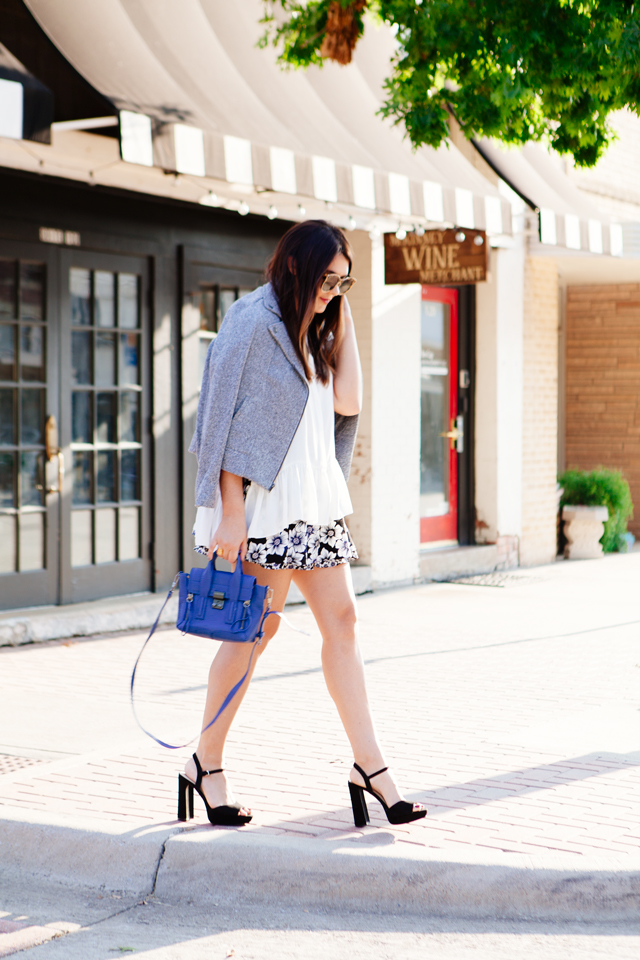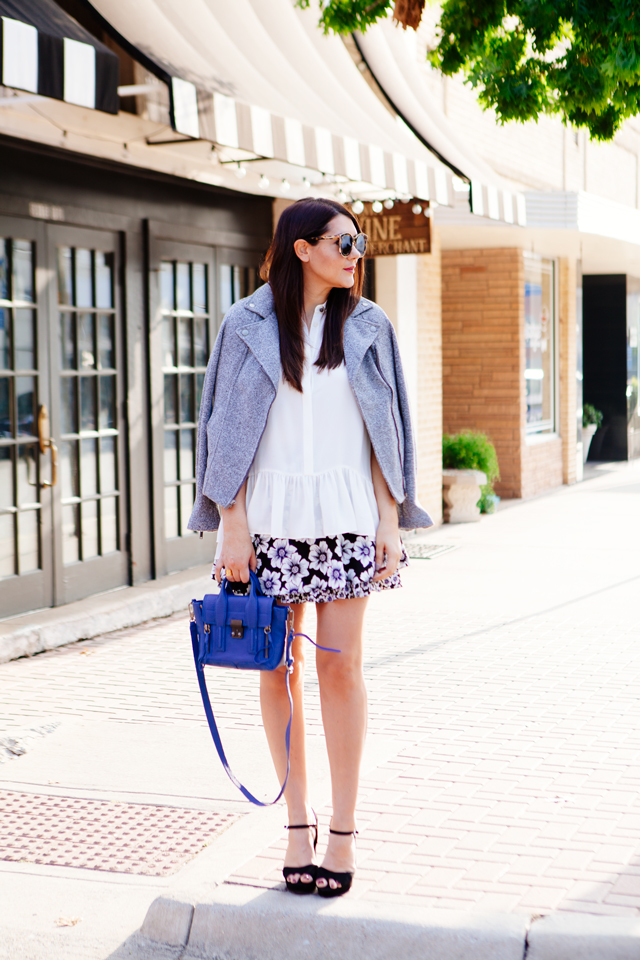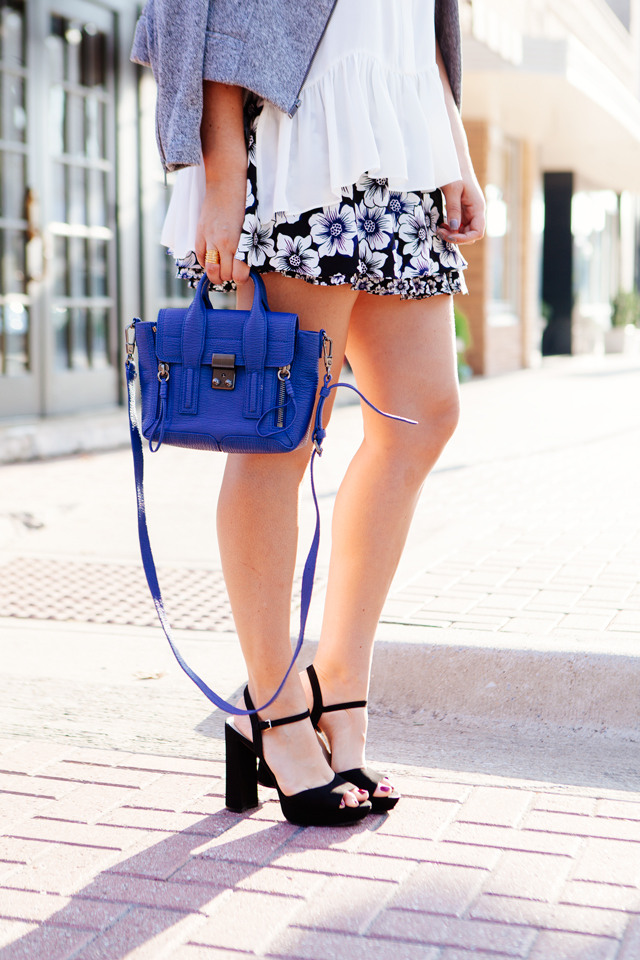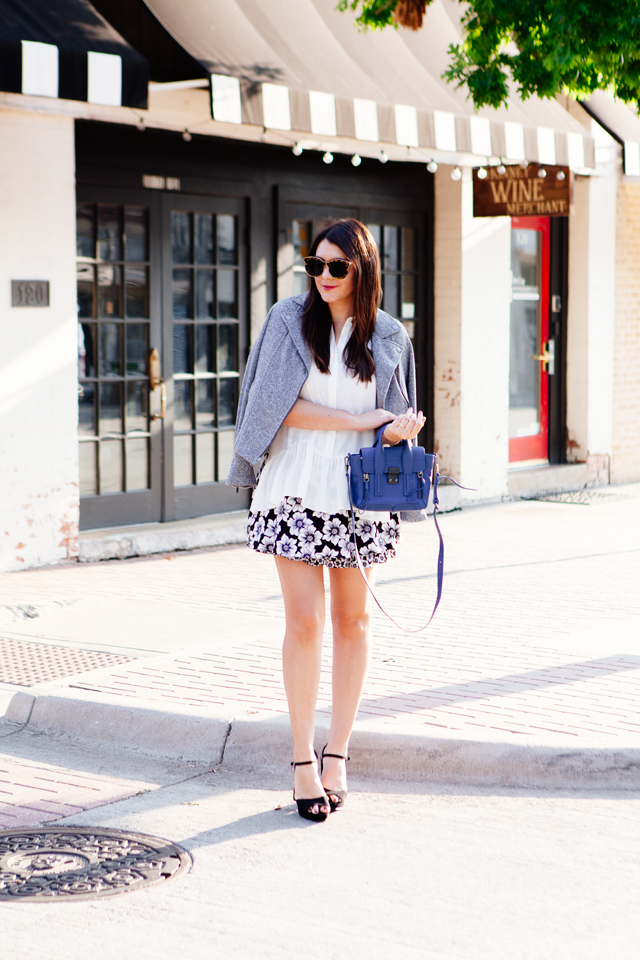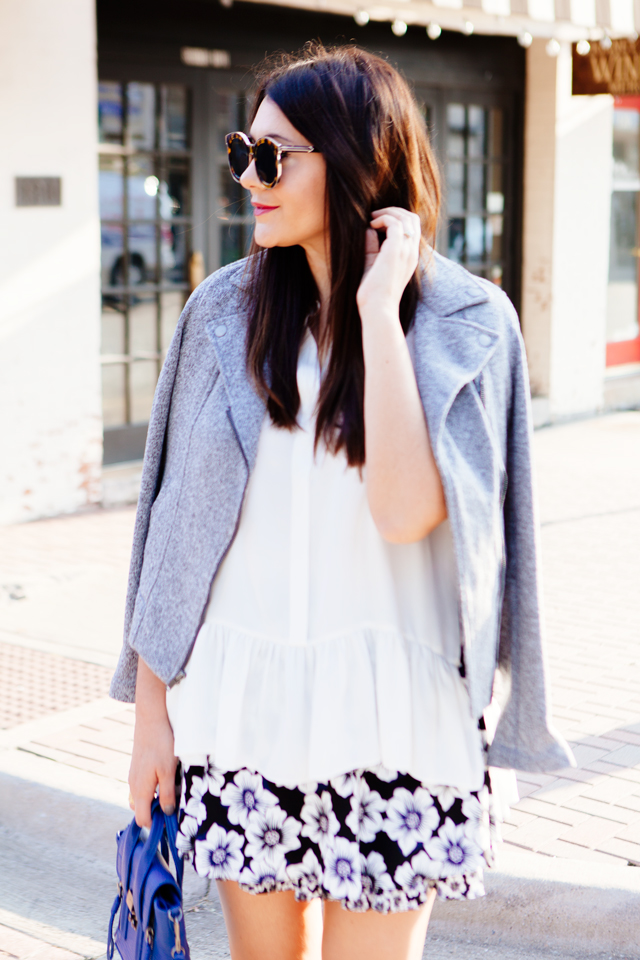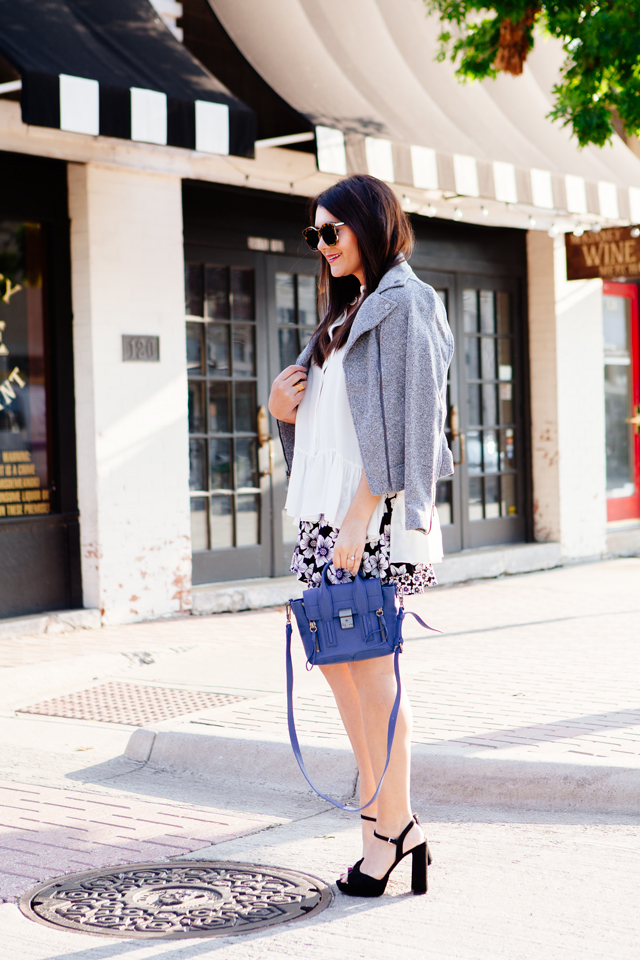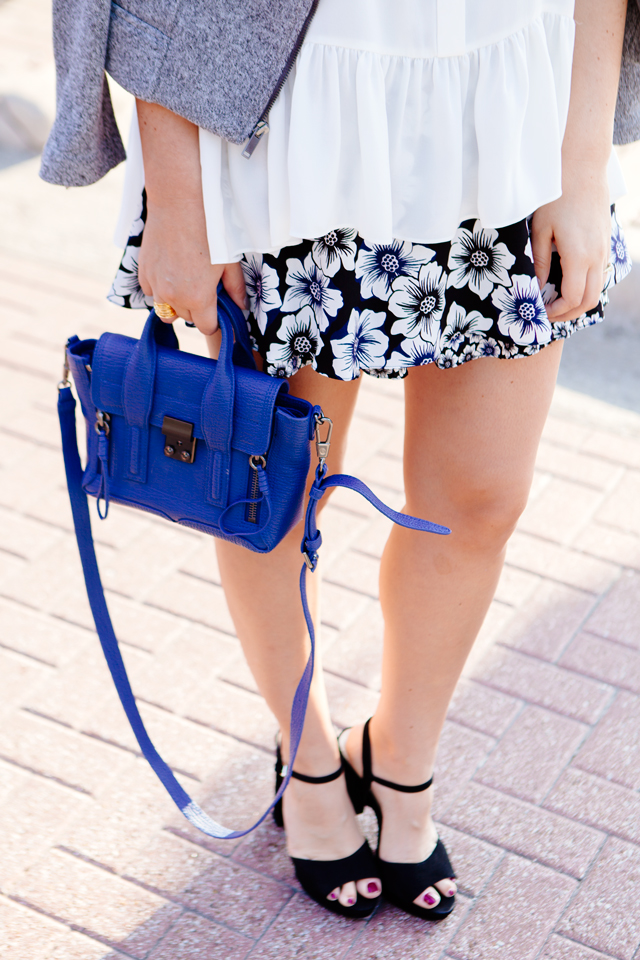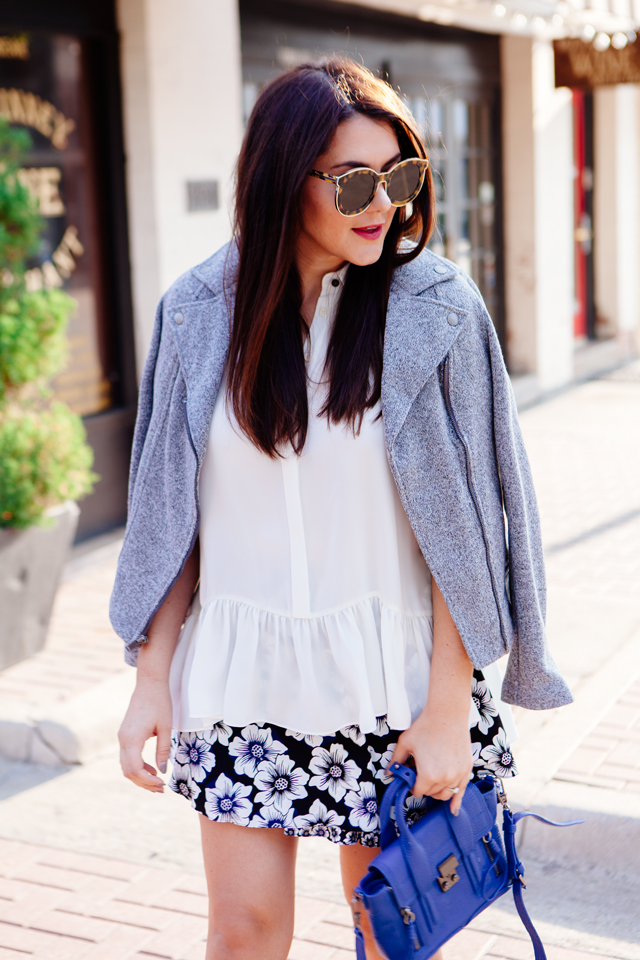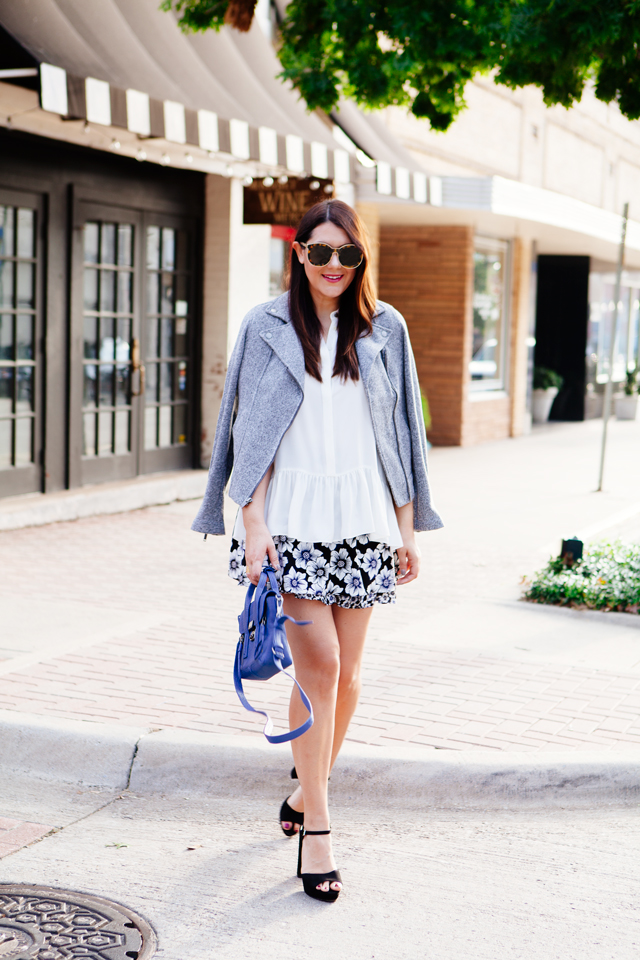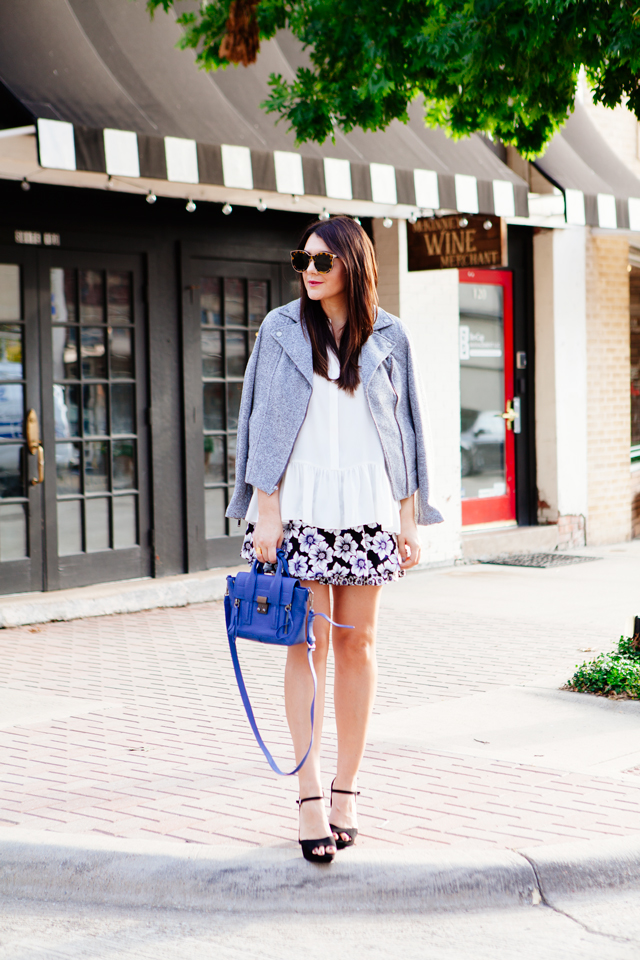 Florals are not typically the first thing I think about when looking for fall and autumn styles. But I loved this print and doubly loved the ruffles on this skirt. And then I found this ruffle DVF blouse and of course I'm going to pair them together. One can never have enough ruffles. And if someone tells you that you can overdo the ruffles, they aren't a real friend.
Sad news, friends. This jacket is sold out online. Which makes me very sad because it's the best ever. I found it in store but I'm hoping they restock online soon! I have a good feeling that they will. (My online shopping intuition is 98% accurate.) It's adorable for fall — love the mix of knit with the moto jacket. I typically hate wearing items that can not be found online or in-store because that is a cruel, cruel joke to play on your unsuspecting hearts. But sadly this one sold out before I could even tell you about it. Fingers crossed for re-stock! I'll keep an eye out for it. I found a similar look here, just in case this one doesn't restock.
I wanted to tell you that we've been working on categorizing my outfits into seasons! If you go to my outfit finder above, or click here, you can see my outfits from past seasons divided into seasonal categories! Hopefully this will help as you plan this season's style. We are still categorizing old posts, but most through 2014 should be there! Categorizing 7 years of outfits is no joke.
Side note — this blouse has a split side which makes it flow adorably, so you might need to wear a camisole underneath for extra coverage.