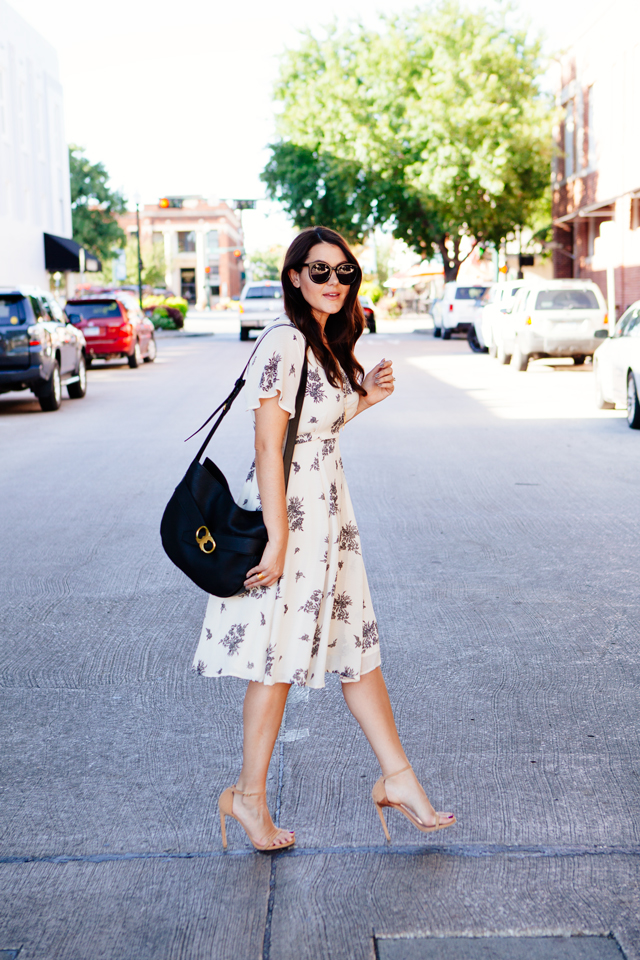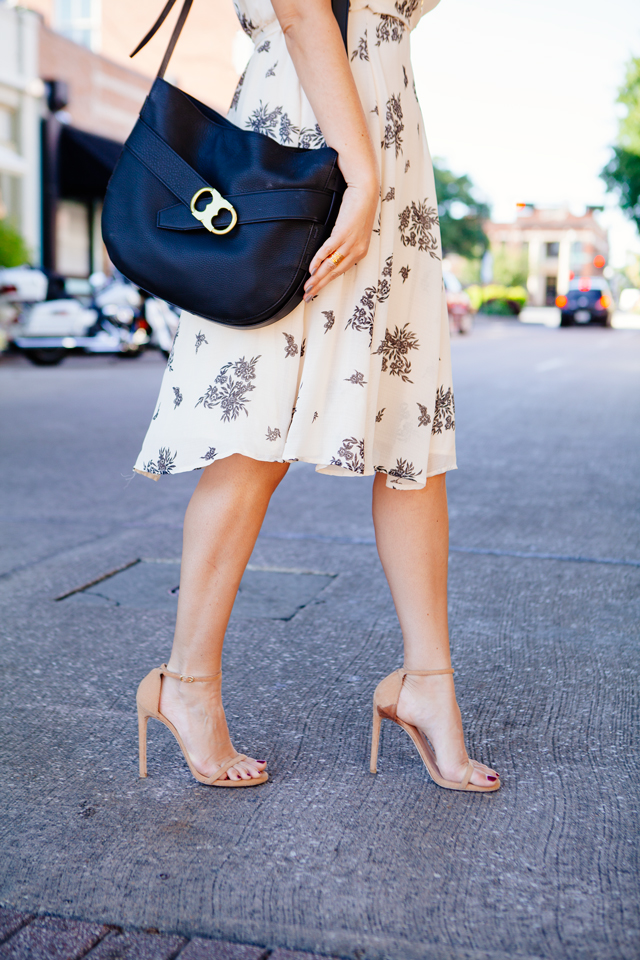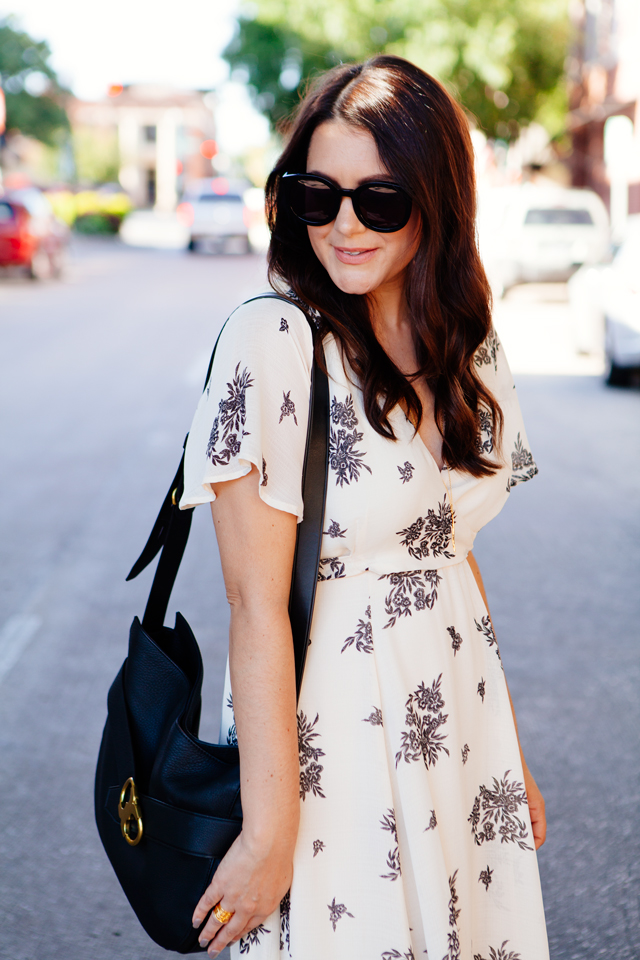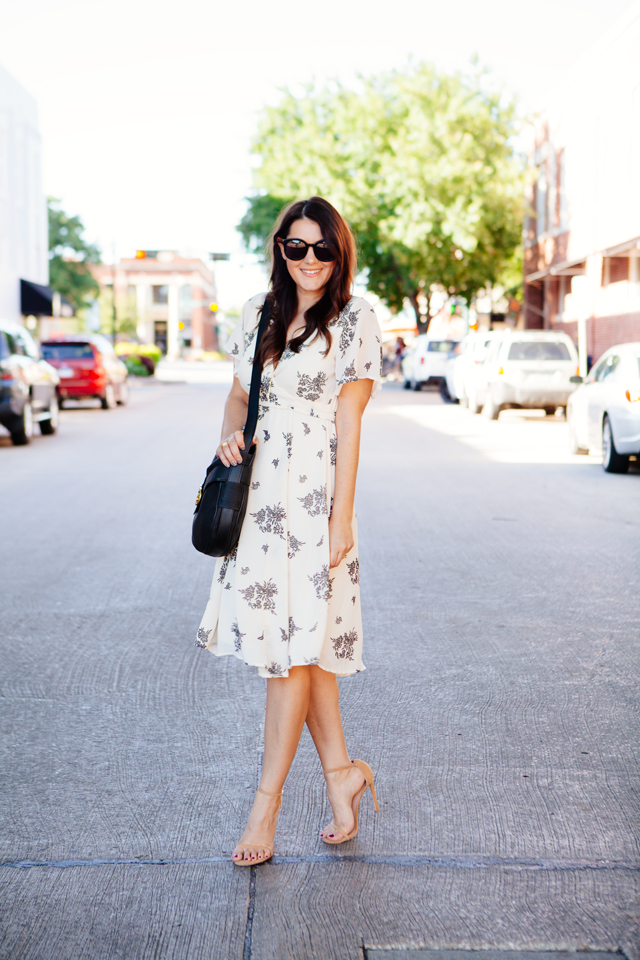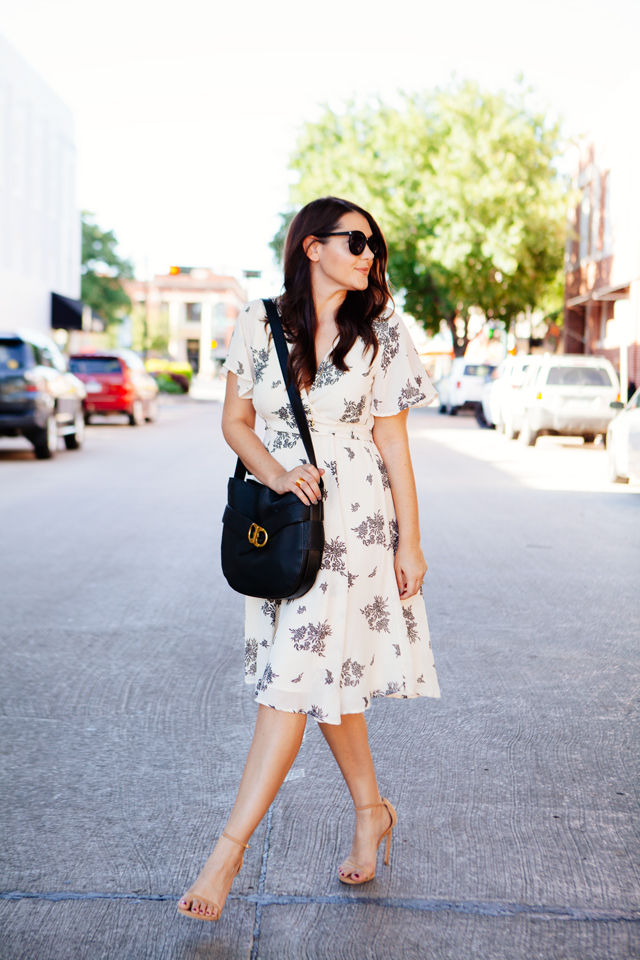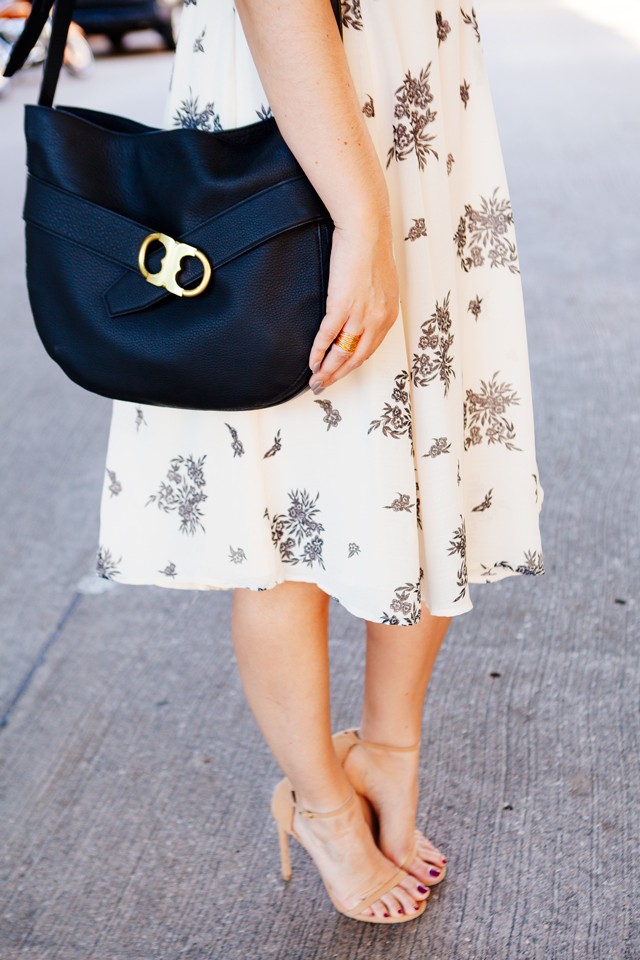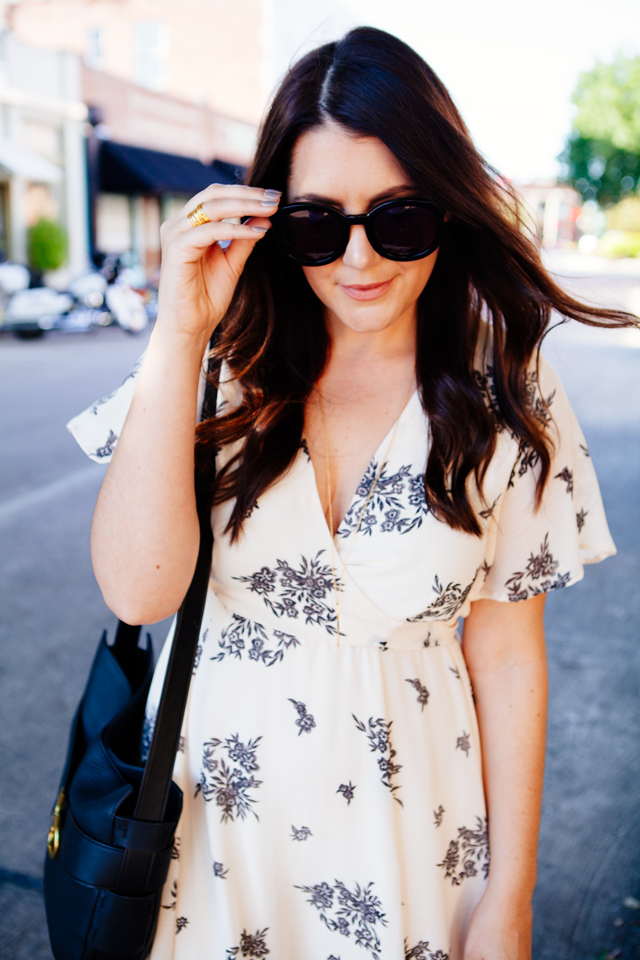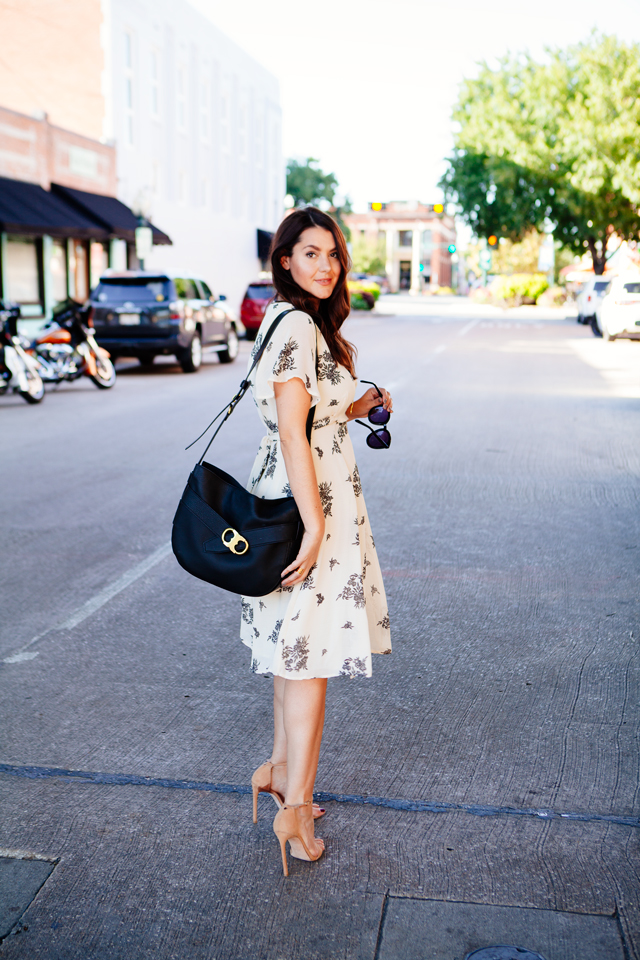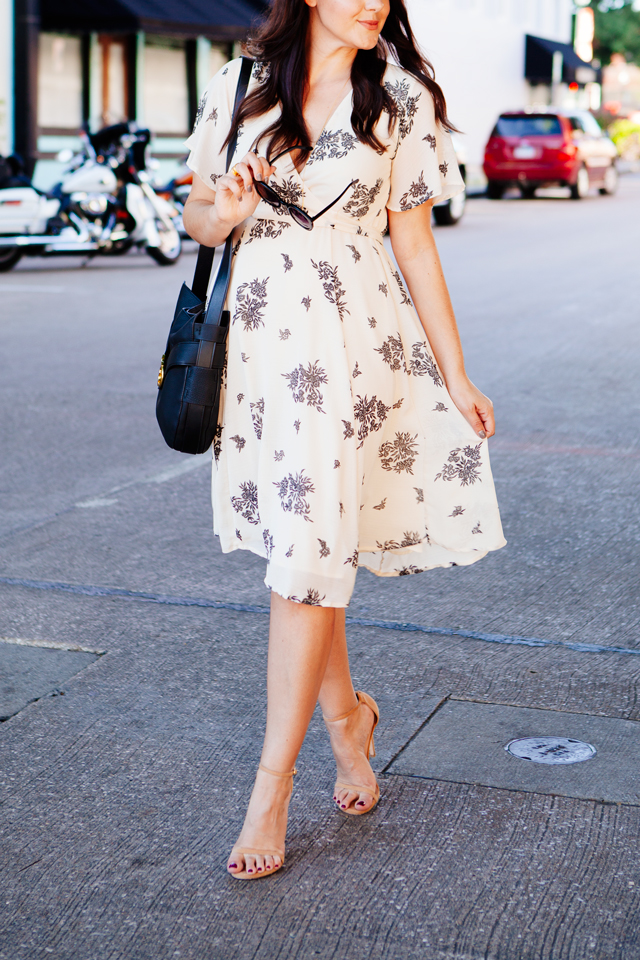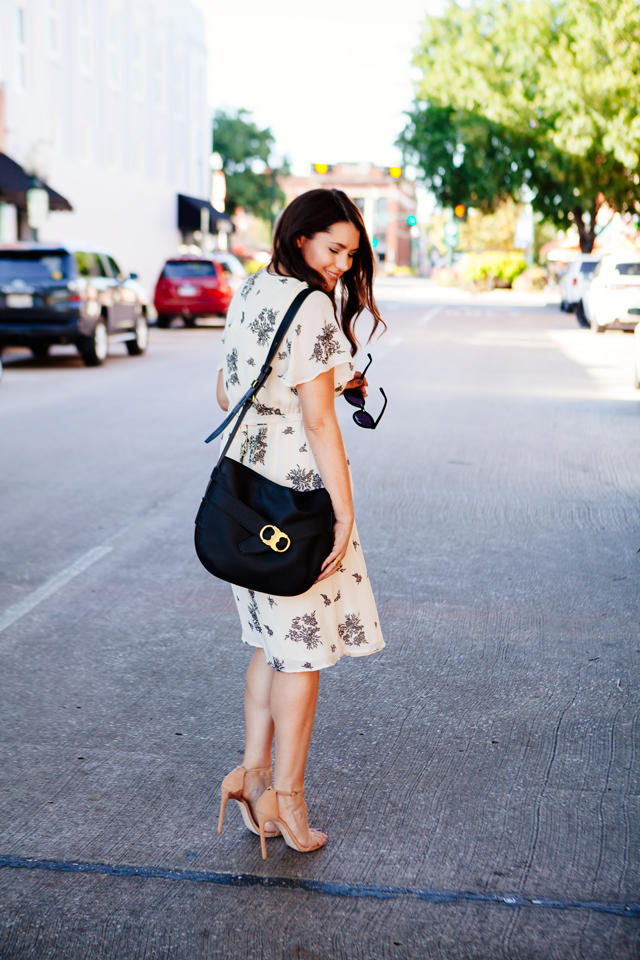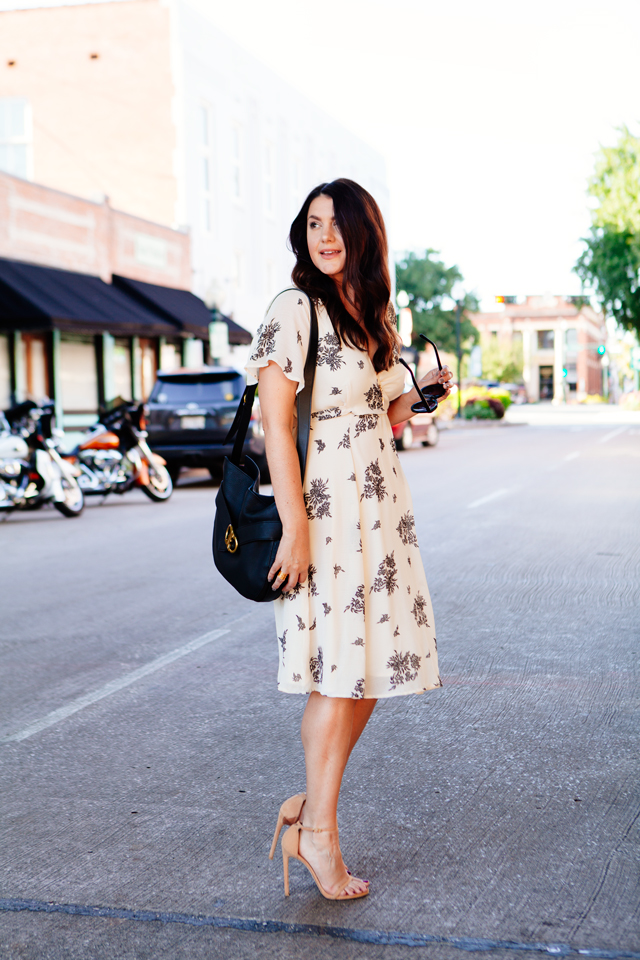 I have found a new love and it's this purse. Always on the hunt for a perfect black bag to add to the collection, I found this Tory Burch one a few weeks ago and took a chance. Well I'm glad I did. I couldn't believe how pretty it was in person — don't you love when that happens? It turns out better than it is in the photos? And I've been incorporating this bag into my outfits every since.
The funny thing is I'm not always drawn to black accessories. I have my structured black satchel that is always ready for my best black looks, but I was needing a purse more casual. Plus I tend to typically reach for cognac or blush purses when I get dressed, especially my Chloe Marcie bags. But this Tory Burch Gemini Hobo is great alternative for the Chloe Marcie bag. (Also love the feel of this Kate Spade satchel!) And I love that it's in a new shade for a casual bag. I don't tend to think of black as casual, but it makes casual feel sophisticated. Casual in the best way possible.
Accessories can sometimes be overwhelming when you are trying to decide on what to buy. I basically keep a wishlist going at Nordstrom with all of my accessory finds. (Do you do this too? I always use website's wishlist features as more of a shopping list to help me plan for upcoming seasons, etc. That way it doesn't get deleted from my always rotating cart.) From jewelry to handbags to sunglasses, my first stop is Nordstrom. Since I'm such a brand loyalist, I'm so happy they picked up Karen Walker sunglasses and Gorjana jewelry. Two of my favorite designers for accessories. Oh — and just a little tip, if you sign up for rewards now you can use them for handbags. I always save mine up for my handbag or bigger purchases there.
A few of my favorite fall accessories for right now here! Of course this bag is included. Such a beauty.

*This post is brought to you in collaboration with Nordstrom. Thank you for supporting the brands that support this blog!