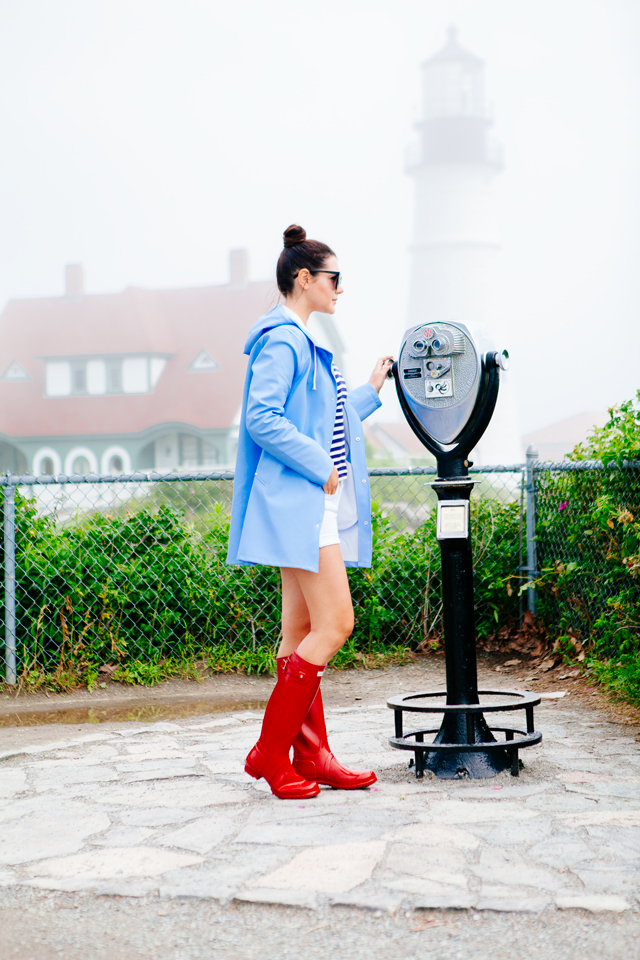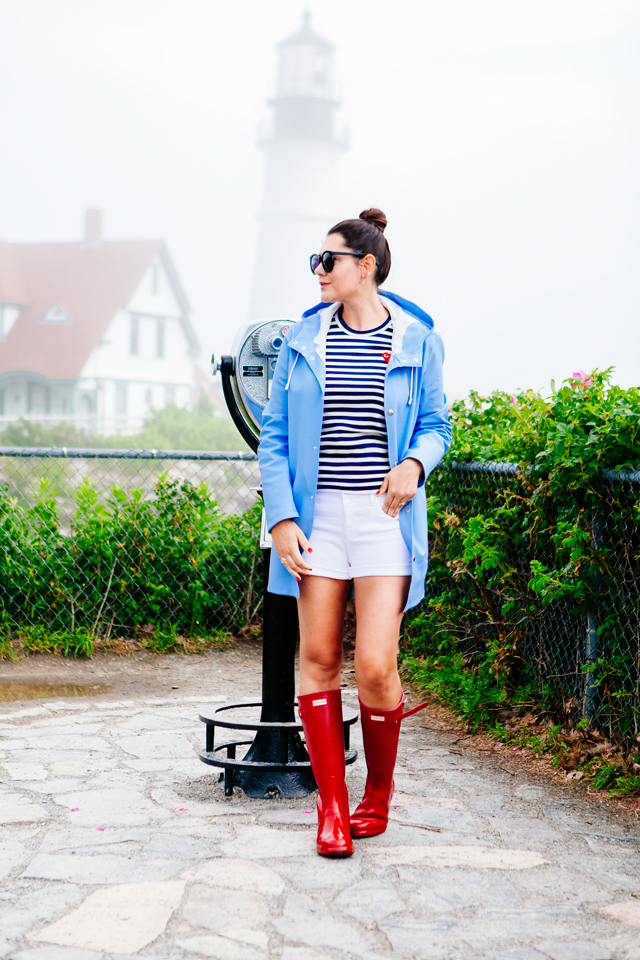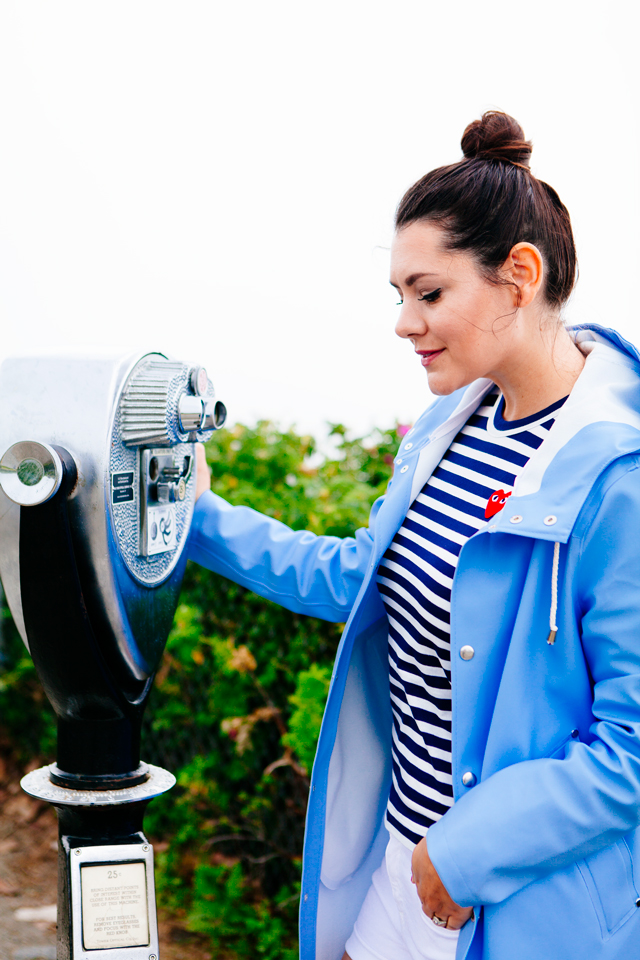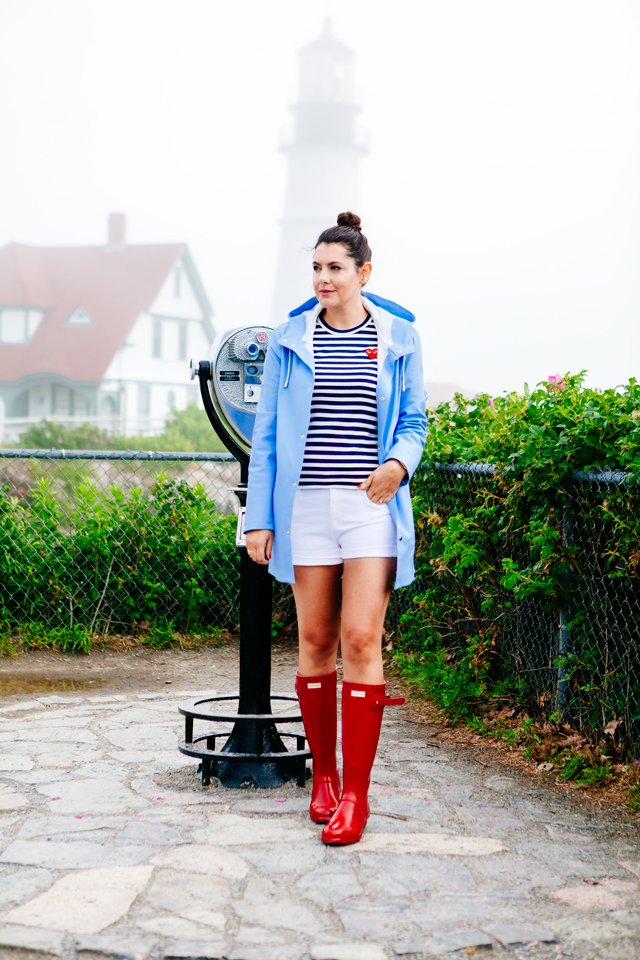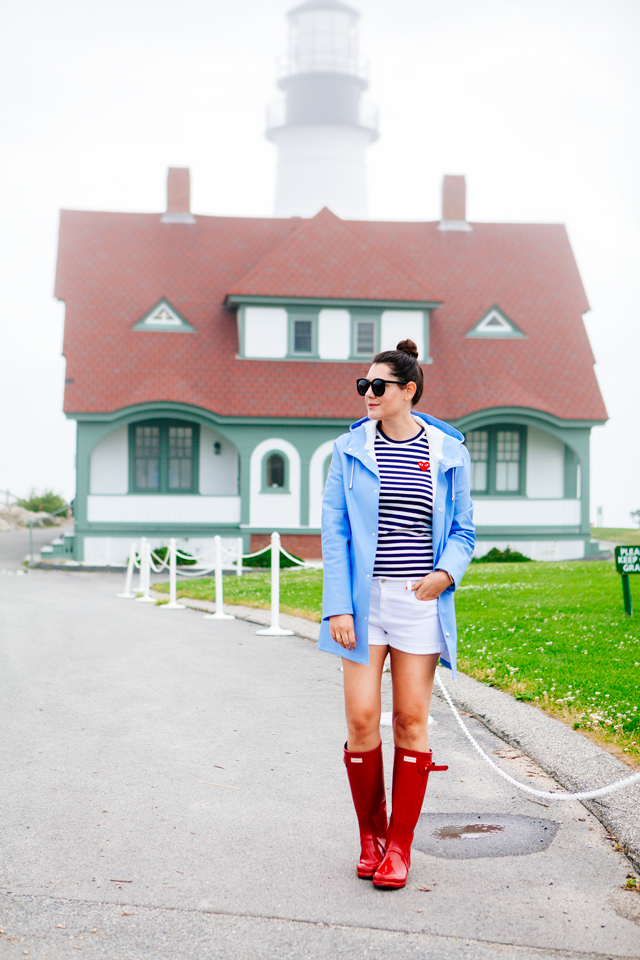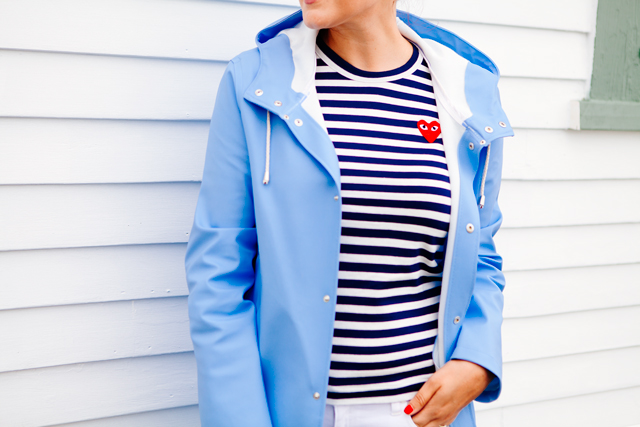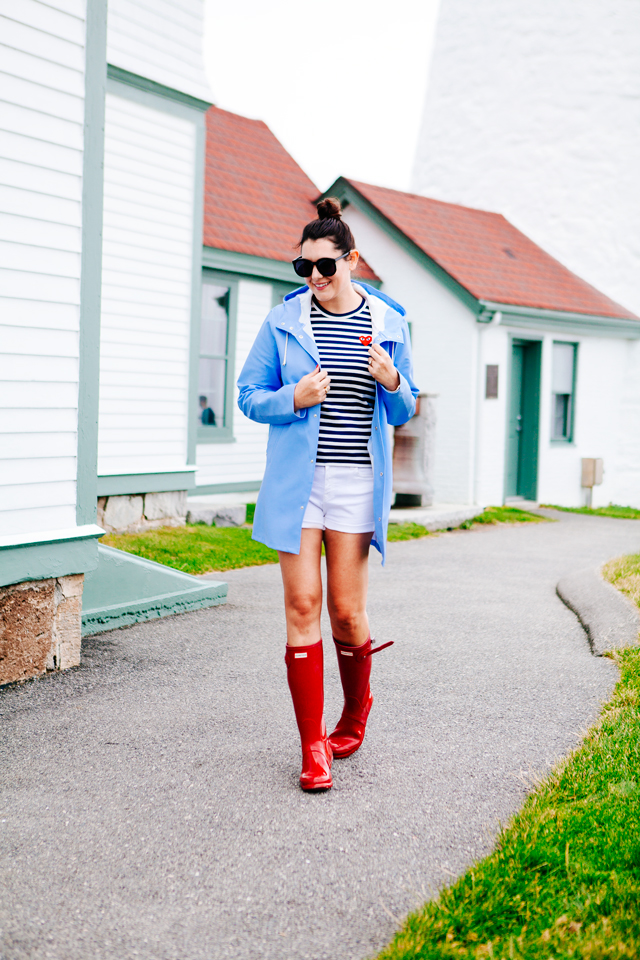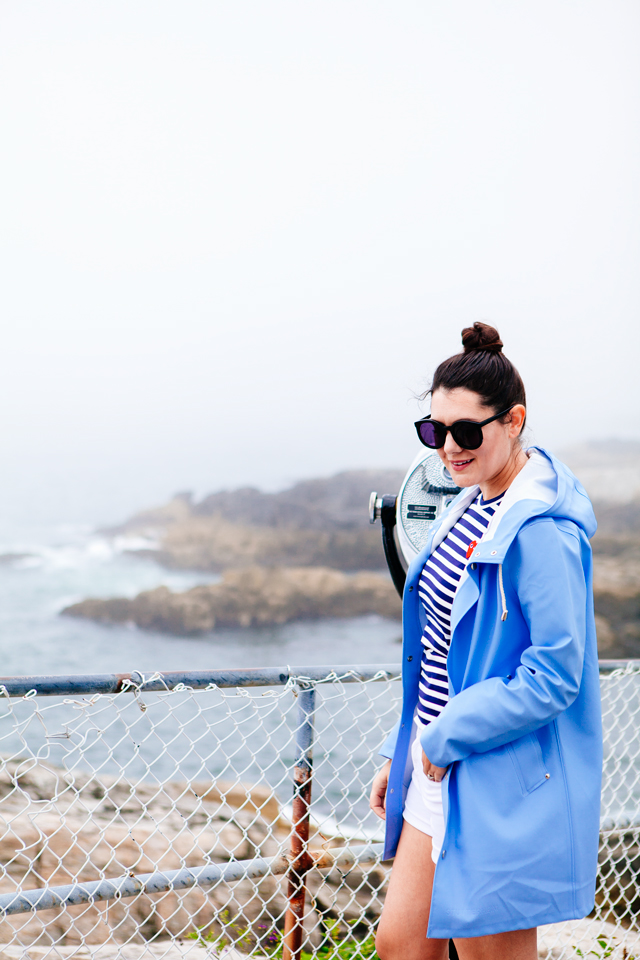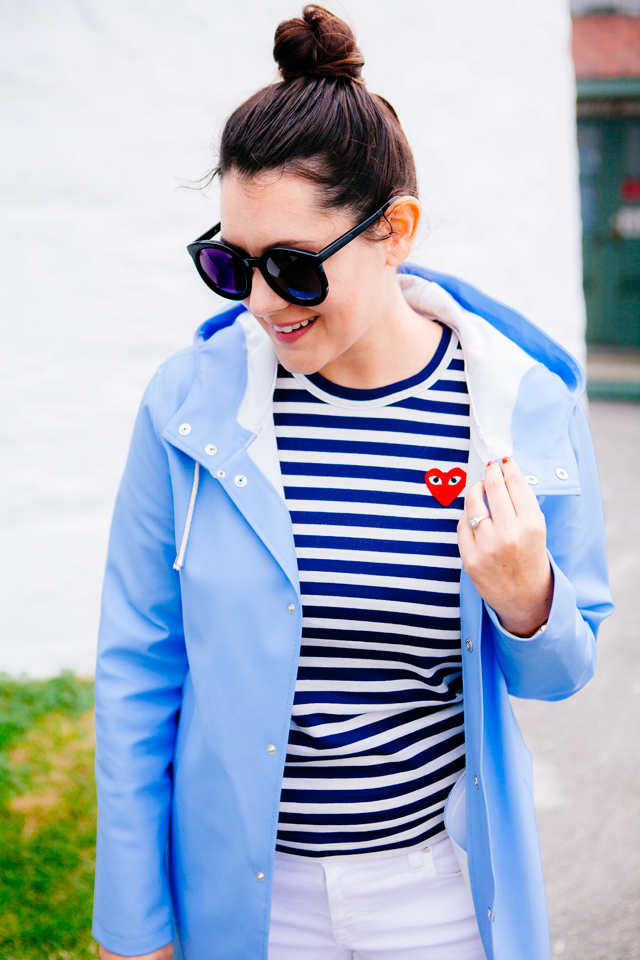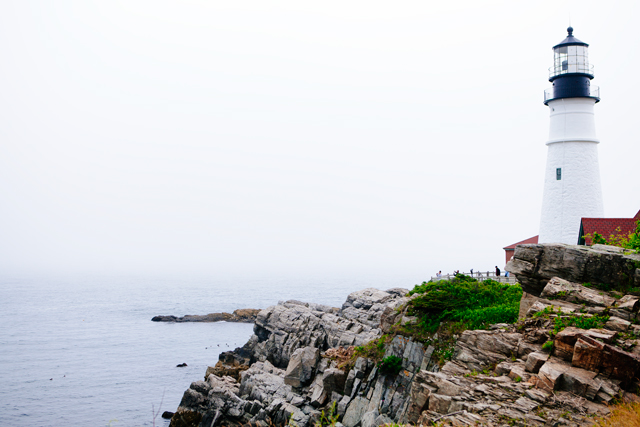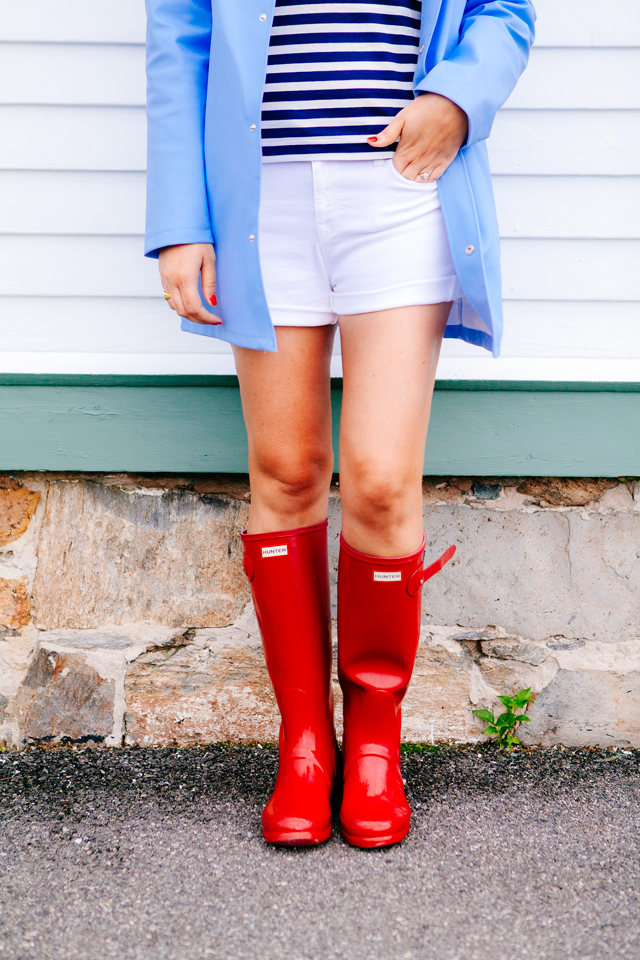 As I had mentioned before, our first days in Maine it were welcomed with rain and grey skies, but we welcomed the cool break from our Texas summers and didn't think much of it. Then came the fog. Of course we didn't know it was this foggy until we drove out to see a light house and realized we couldn't actually see the lighthouse because of the super intense fog. Luckily I've got a talented photographer with me and he was determined that we were going to see it. And if you are patient enough, if you outlast the rain, the fog will begin to clear. I forgot to pack my rain jacket (similar here) so I picked this one up in town before heading out. I was thankful to have it because we were caught in a little bit of a downpour but soon after the fog cleared and there the lighthouse was.
This one, the Portland Head Light lighthouse, was a fun and easy one to go see if you do visit Portland. It's a nice drive and even on a rainy day, it's fun to visit and look out to the ocean.
And while I totally forgot a rain jacket, I did pack my rain boots thankfully. At least one part of my body was going to be waterproof. I've loved these hunter boots since I got them. I debated on red for a while — if it was too bold of a color, because let's be honest — it's a lot of boot and a lot of red. But turns out they are my favorite pair I own. Spring to winter, they actually work year round. Just add rain.
And maybe some stripes. Hunter boots always work with stripes.