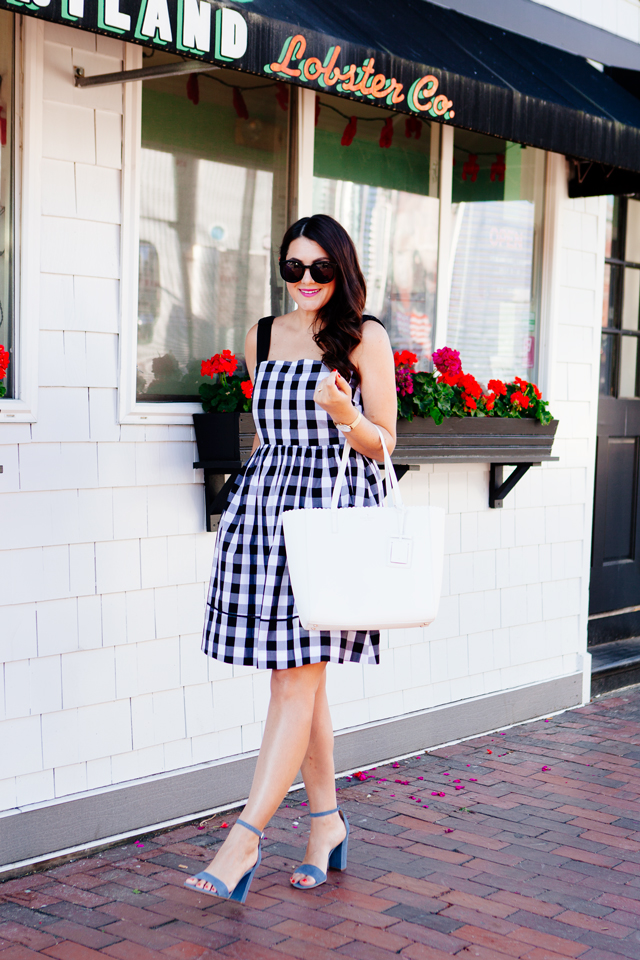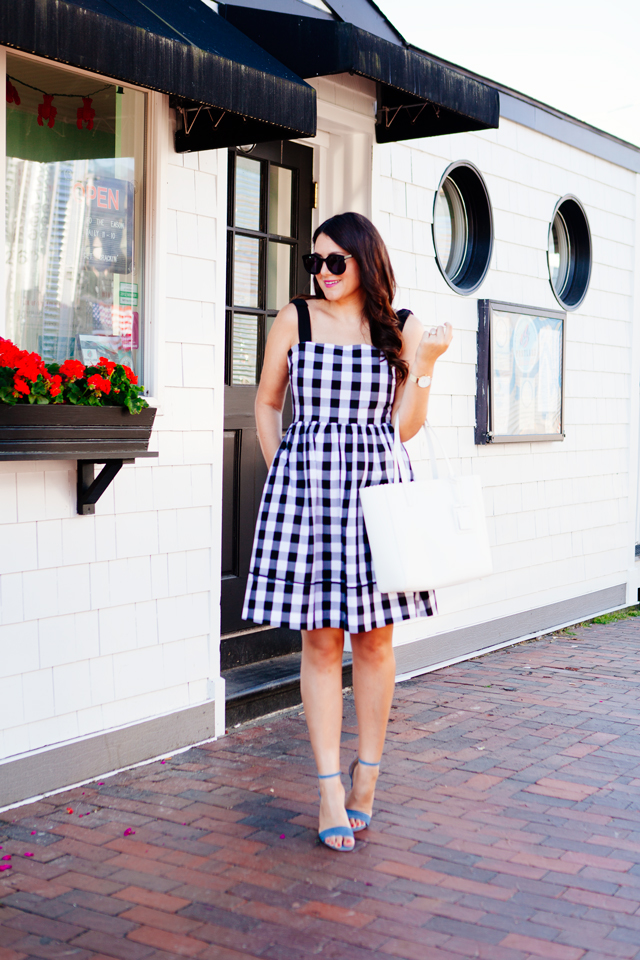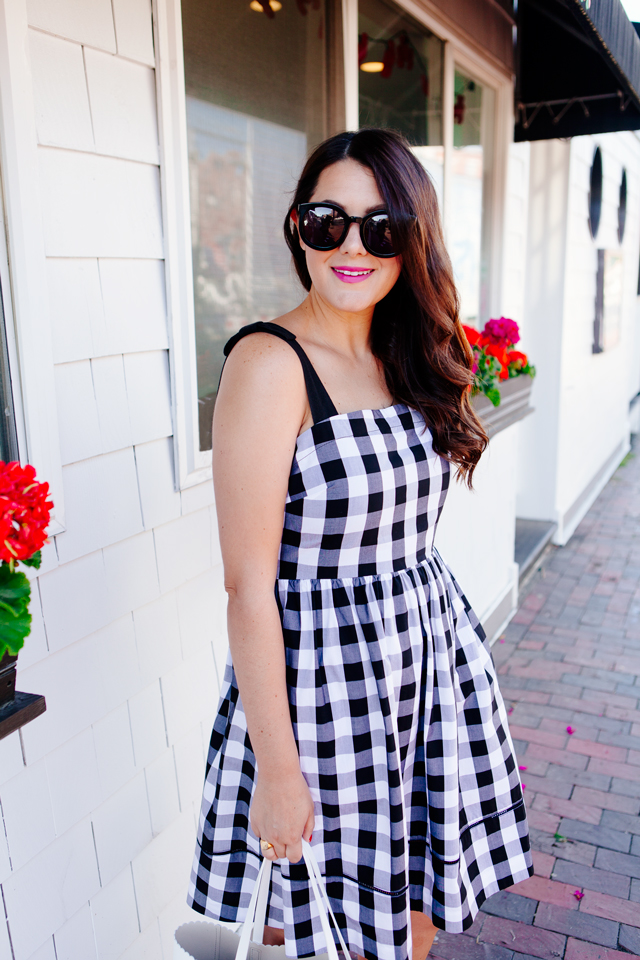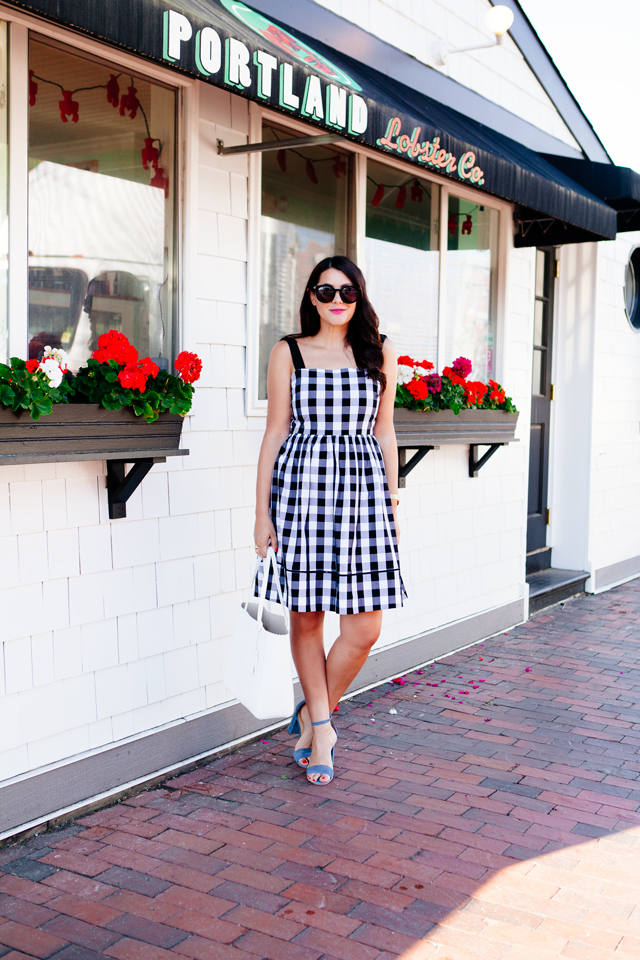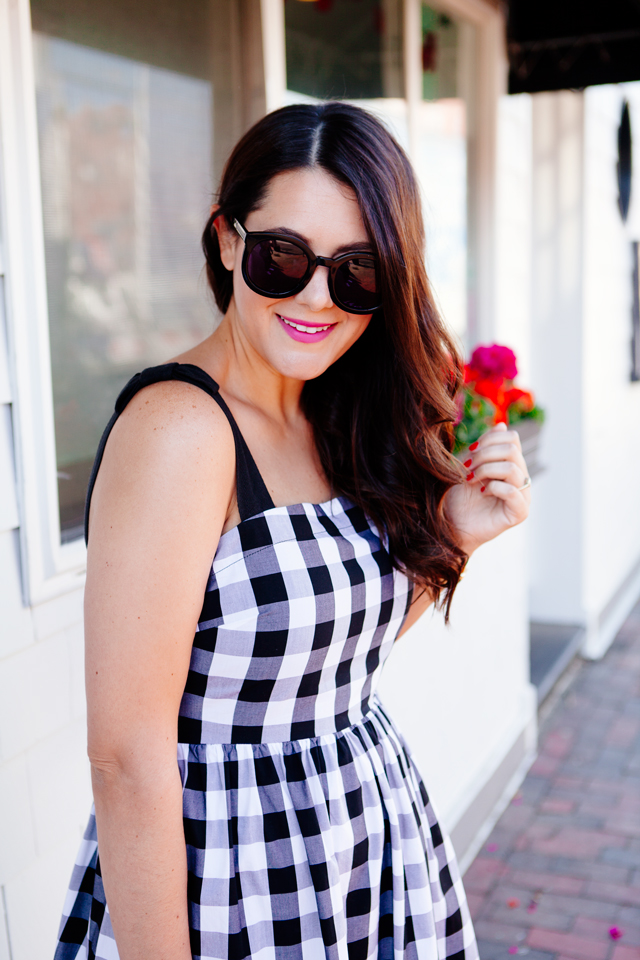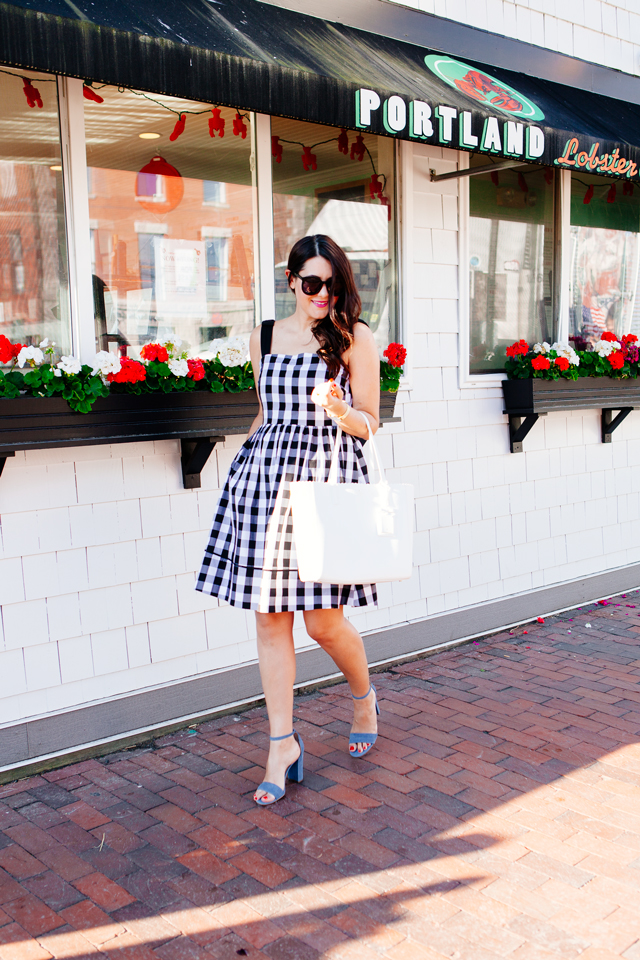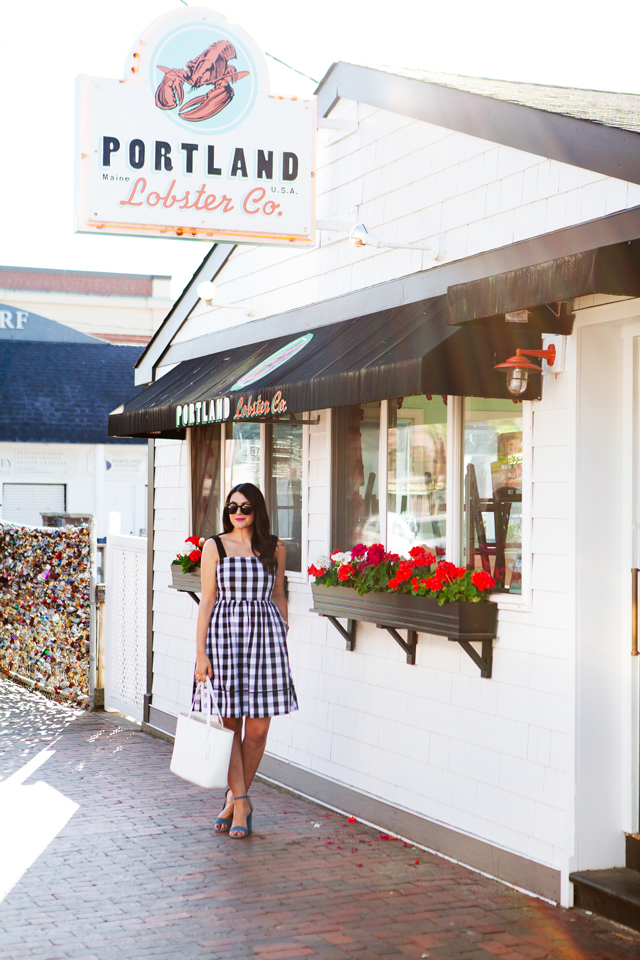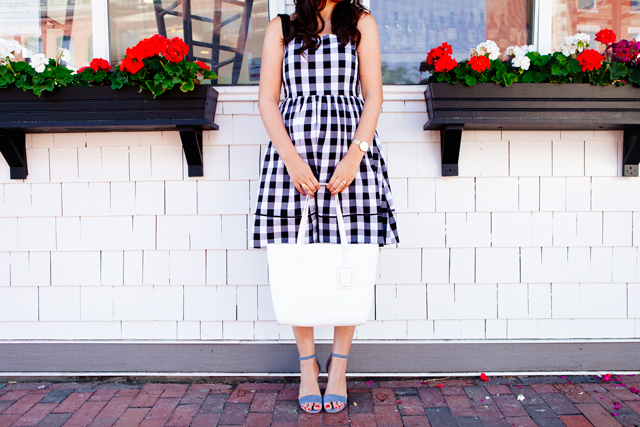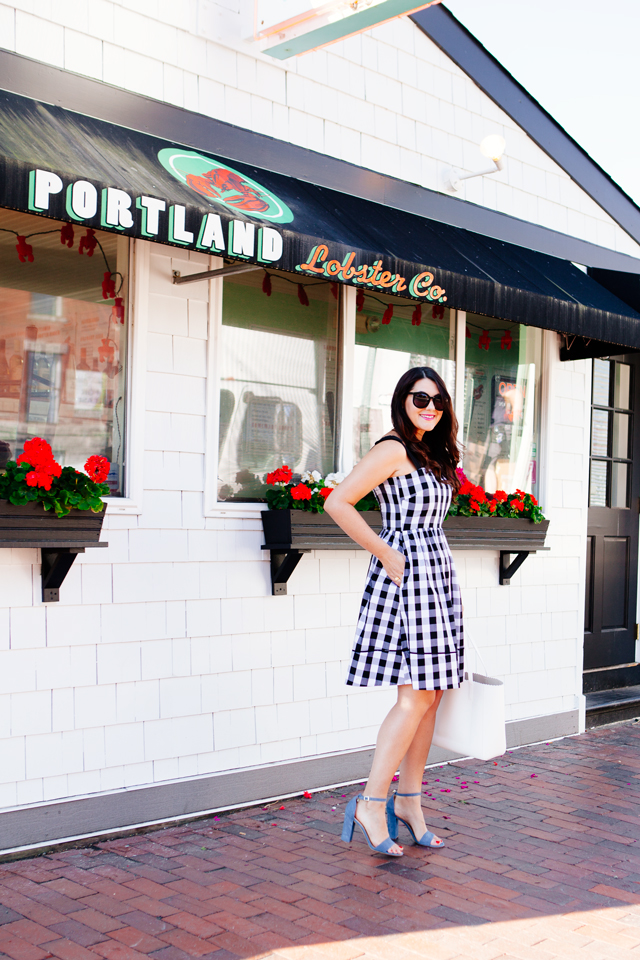 Since we flipped our travel plans, our trip started in a rainy Portland, Maine. This rainy weather of course did not slow us down when it came to our plans, just slowed us down on photos. But when there is lobster and donuts (not together but I would't knock it to be honest), it's hard to be mad at the rain. We visited a few lighthouses and just walked around the city and the docks, enjoying the cool weather. We visited the prettiest lighthouse, but that's a story for tomorrow. For today — lobster.
Admittedly Bryan and I are very…how should I put this? Southern? Well, no…Texan. We both grew up far away from a coast and seafood was rarely on our menu, so we really didn't eat a lot of seafood while growing up. I say all of this to prepare you for the fact that seafood is not our favorite. However when in Maine, you've got to seafood. I mean, how can you not? It's basically caught right there in front of you, so you'd be a fool to not at least try. We both agreed lobster was our trial food of choice and…. drumroll please…we tried it and liked it! And for two people who shy away from the food of the sea, that is remarkable.
Side note: We even found a place in Kennebunkport (The Clam Shack — thanks for the recommendations on IG!) that had the most delicious lobster roll. And if I can say it's good, you know it is. 
But of course I had to plan my outfit accordingly and what goes better with lobster than a matching-exactly-to-the-restaurant gingham dress? Nothing is better. (Butter, actually. Butter is delicious on lobster.) But enough about food, Let's talk about this dress. I have a true love for patterns and gingham is in the top 5 of that list. But the rule stands as it does with all patterns, you've got to find the best one and stick with it. This dress is the best version of what I was looking for — a classic gingham print in a classic silhouette. And it's just the right length for day trips and traveling. A perfect gingham for on the go. Speaking of on the go favorites, my very favorite summer tote is on sale! You just can't beat summer sales.
Have I said for the 50th time yet that I love dresses for summer? Oh I have? Okay just making sure. 😉