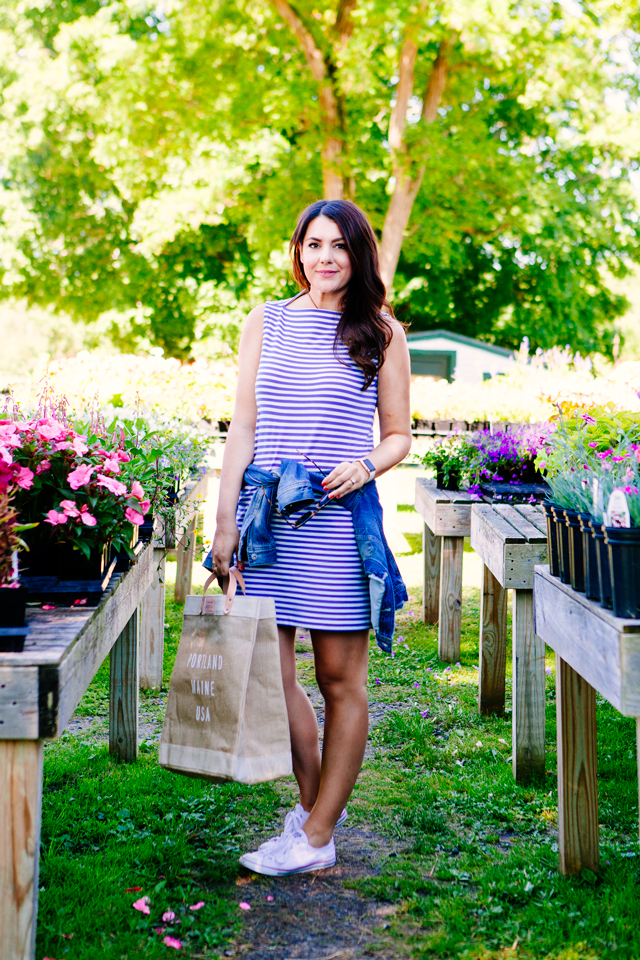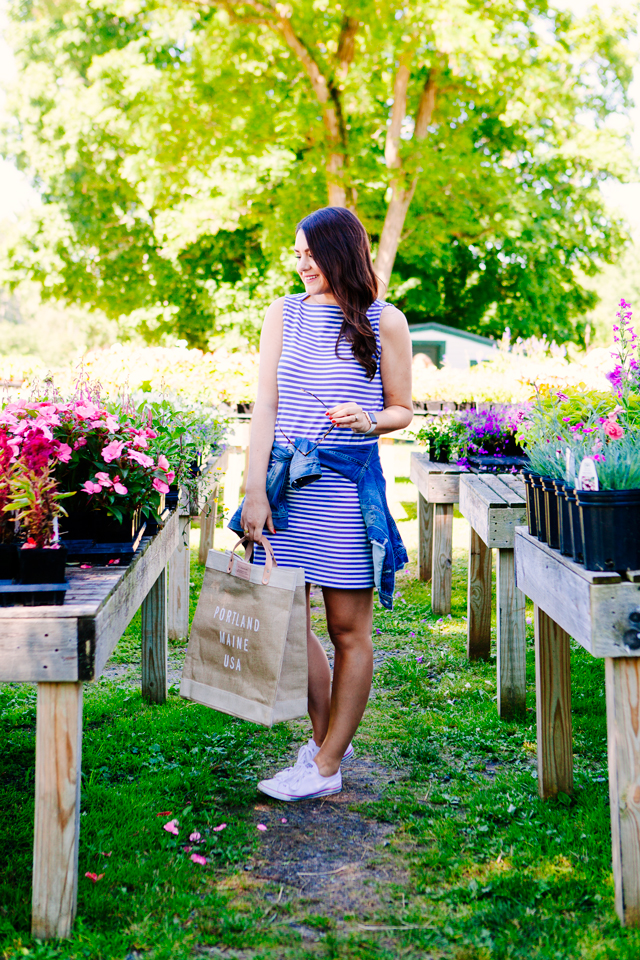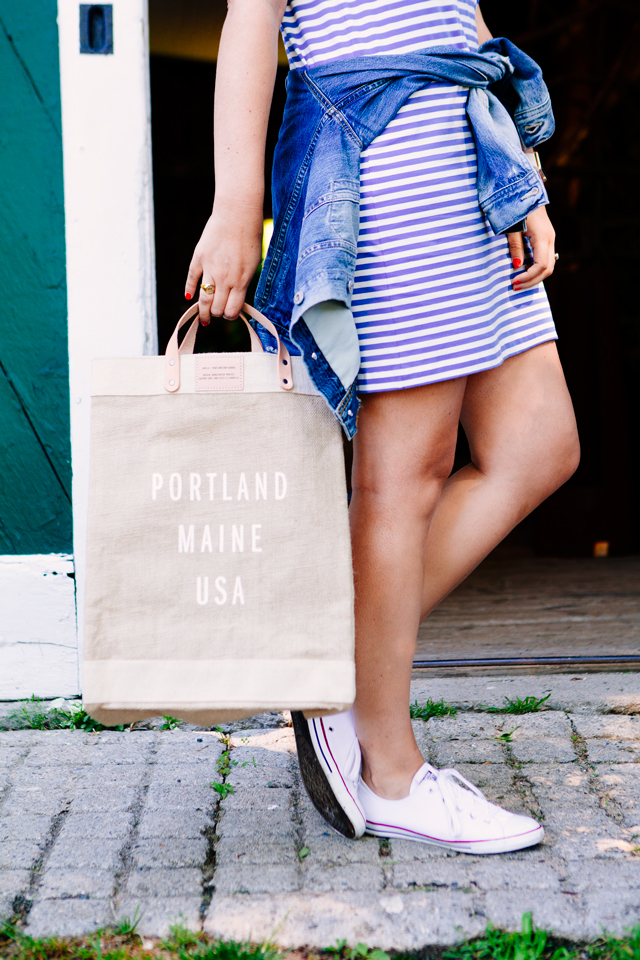 So fair warning — this will be a long post, but I promise it's worth it because if you keep scrolling — there's mini horses in your future.
Since we've been traveling a bit lately, my husband and I usually have a general plan of what to do and what to see. (And also what to eat. That's usually tops on the list.) But some things you can't plan for and you just have to find on your own; which usually turns out better than a plan anyways. We actually flipped our trip — we were going to head to Kennebunkport first then onto Portland but the rainy weather made us rethink that decision, so we headed to Portland first then on to Kennenbunk and Kennebunkport the rest of the week. At first I was bummed because I'm kind of a planner and when things don't go as scheduled, it throws me for a loop until I can eat something sugary and then drink it down with caffeine. But as we were driving out of town, I saw this farm, the Snug Harbor Farm, and yelped in excitement. I couldn't wait to come back when it wasn't raining. (This was even a preliminary scream before I knew they had live animals on the property. I'm actually surprised they didn't throw this animal loving creepster out once they saw how big my eyes got and then also tried to hug every living thing.) I knew once we were back in town, this was going to be the first stop.
/ cue the mini horses /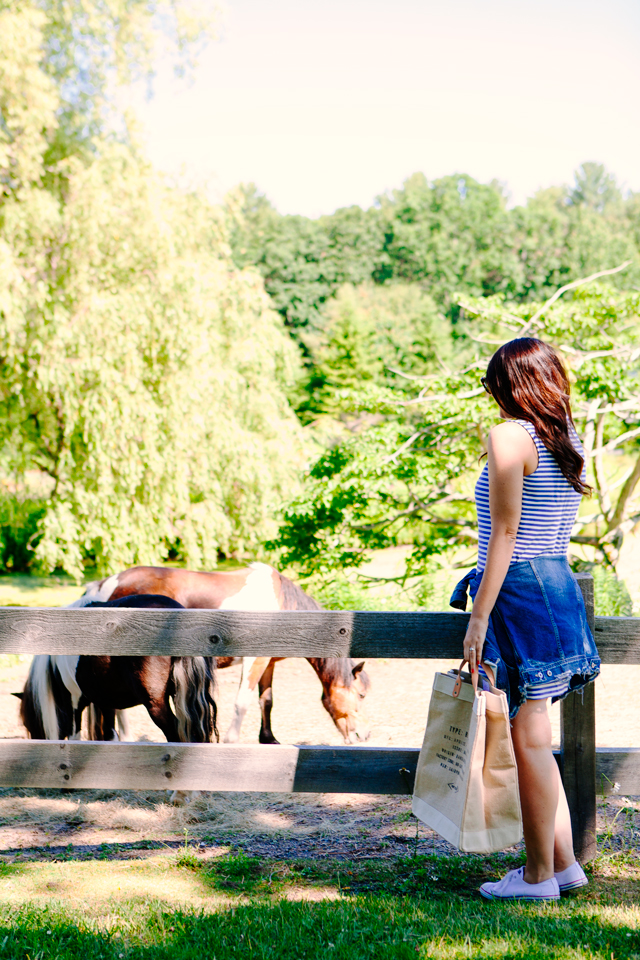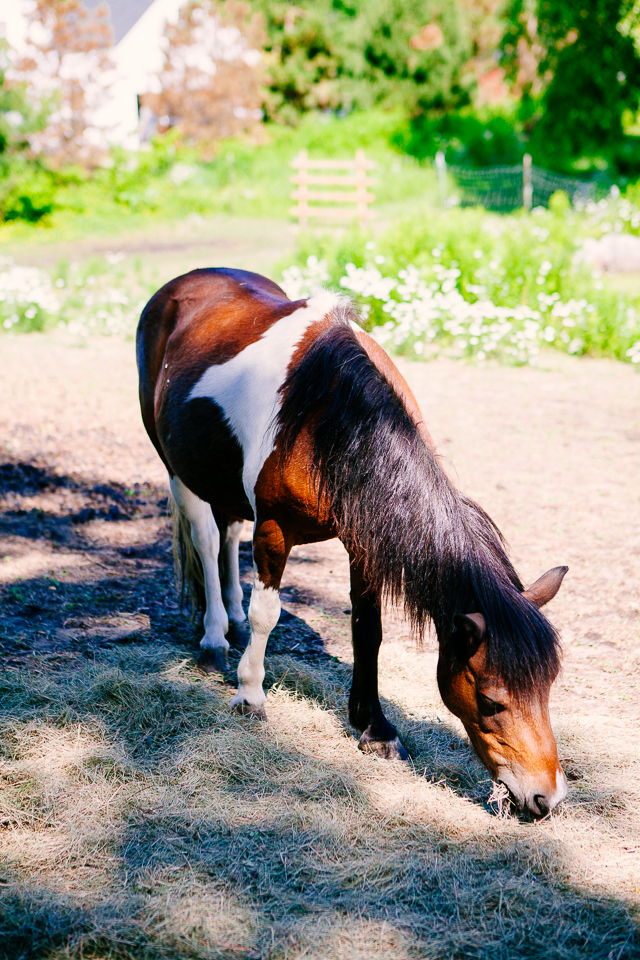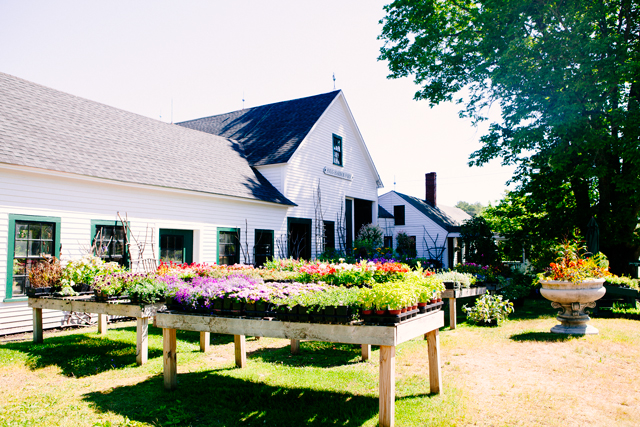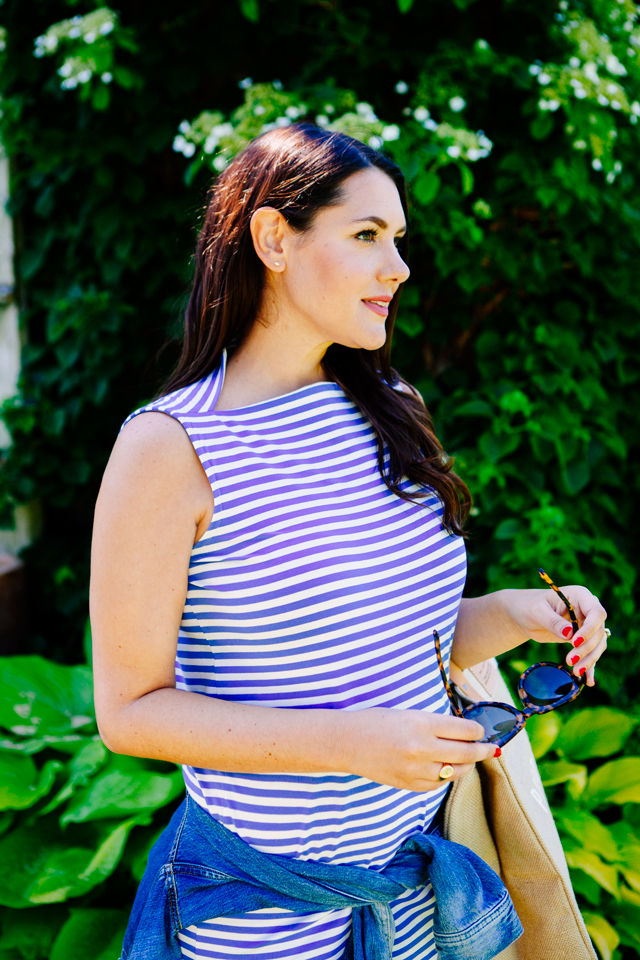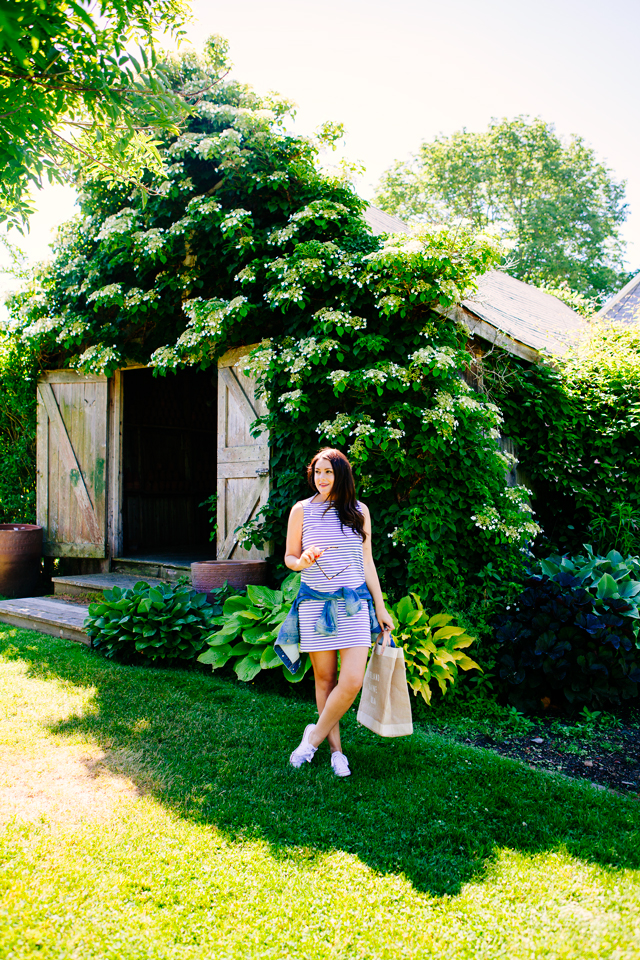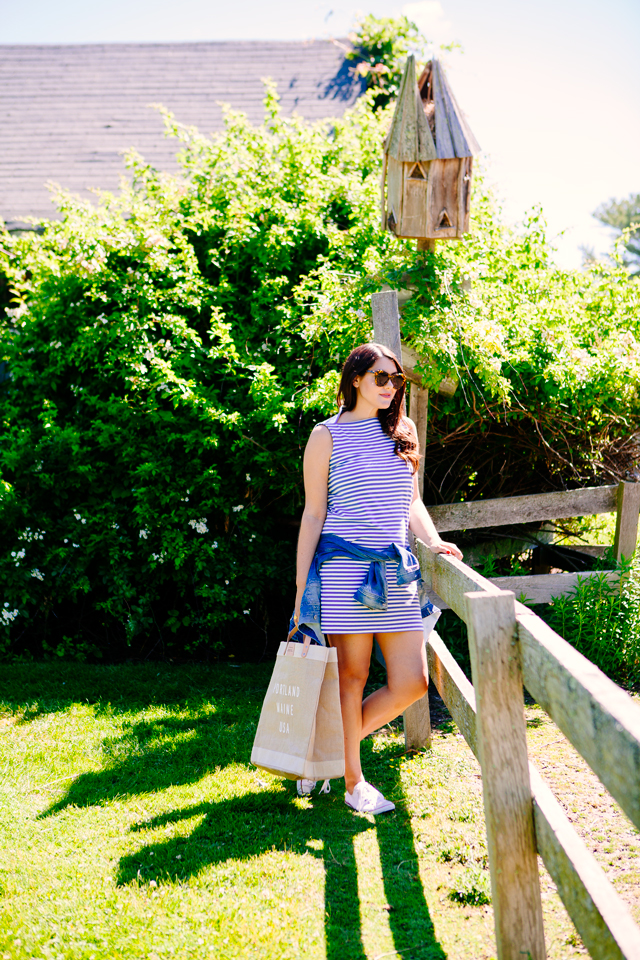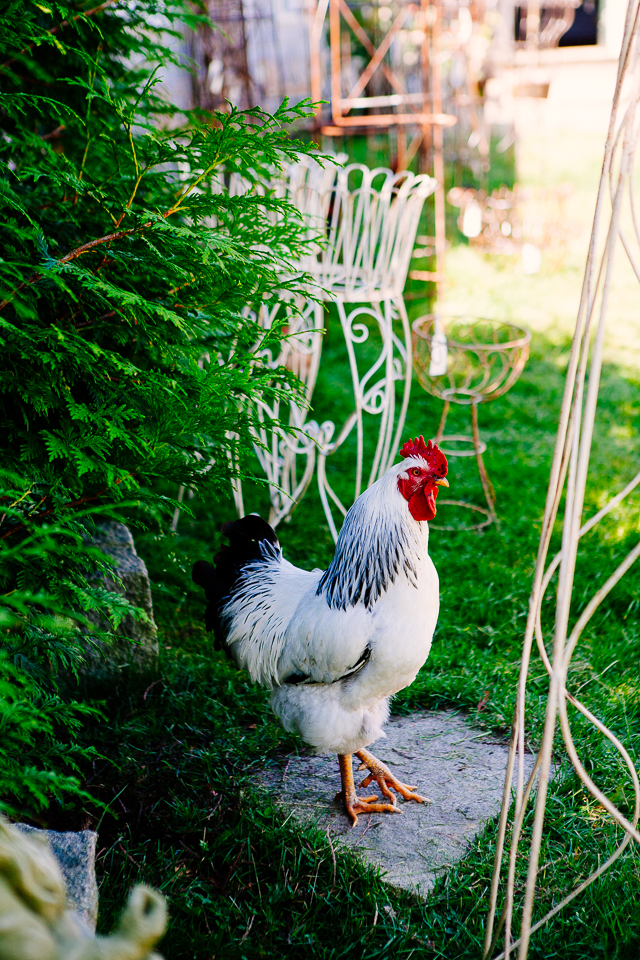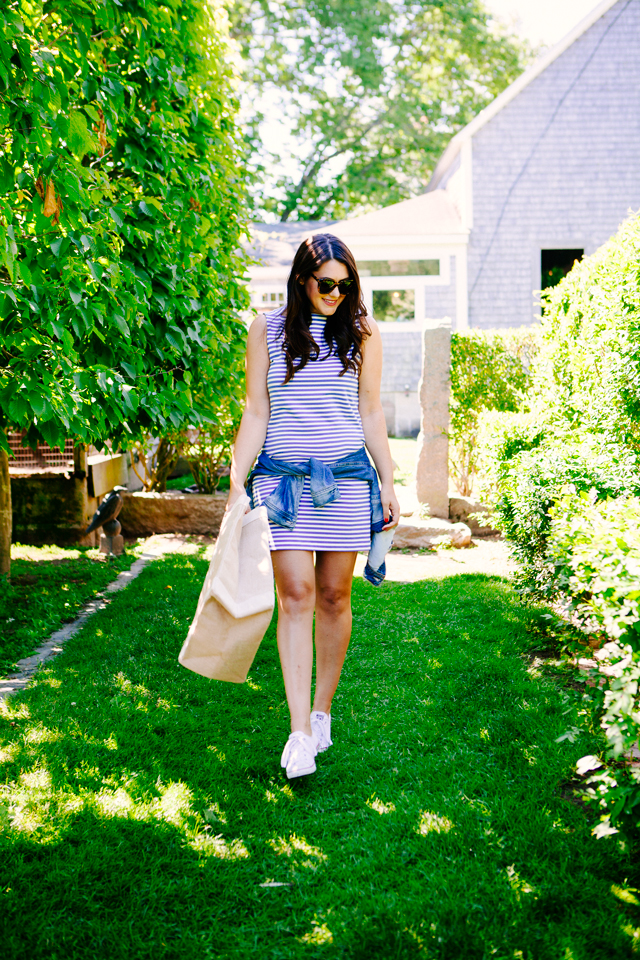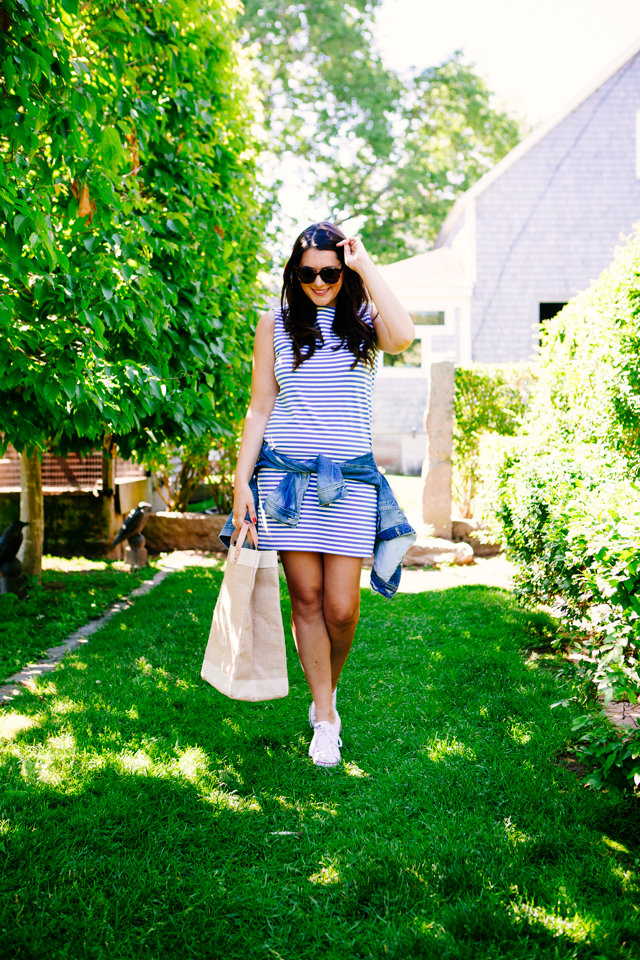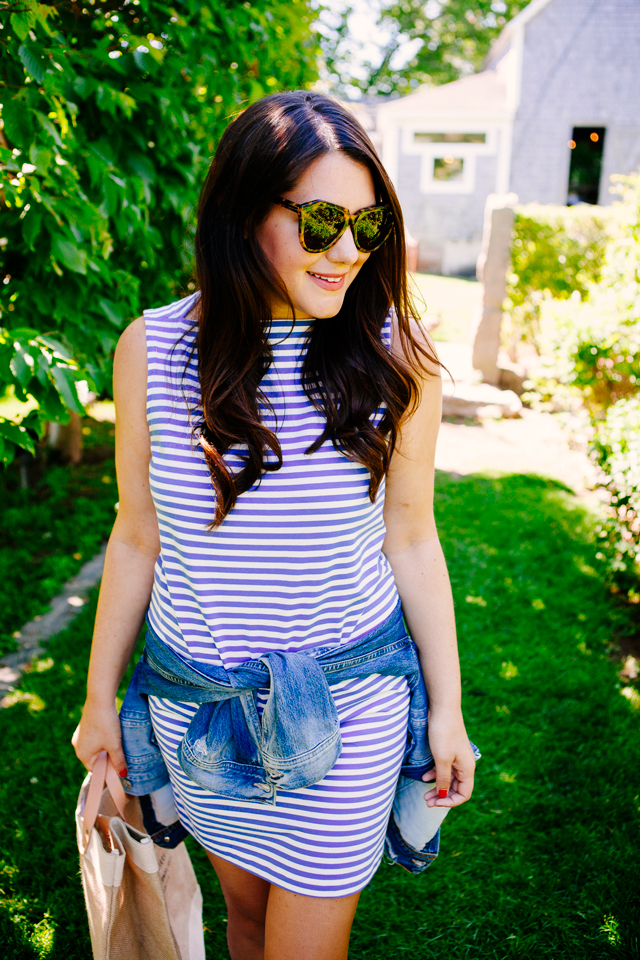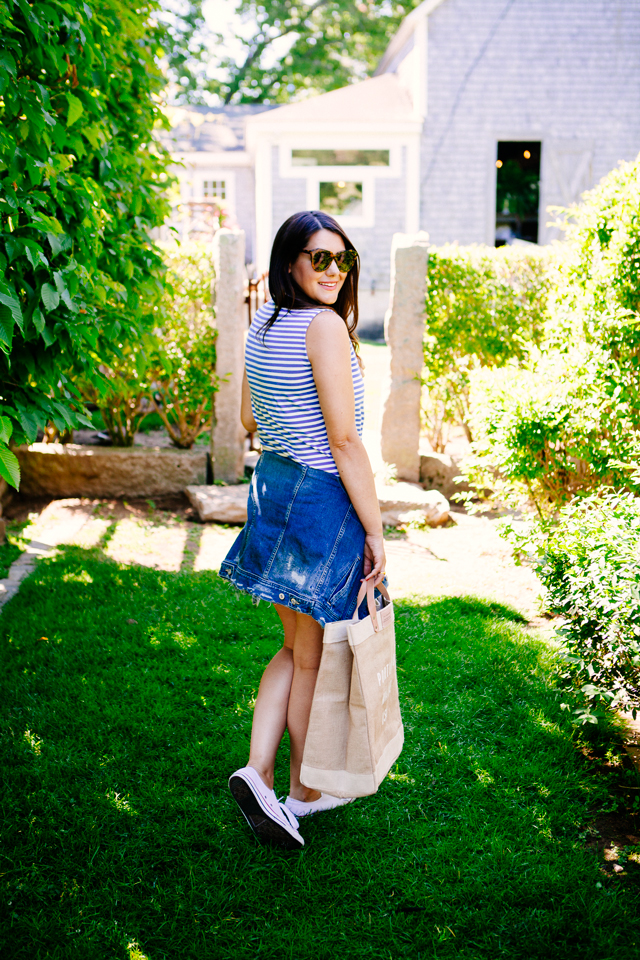 I also had my outfit planned to a tee that day — a tee shirt dress to be exact. If I was going to explore a farm, I wanted to be ready. That's right, this is my farm get-up. You'd never know I was just a regular city girl, now would you? In Maine, it's pretty pertinent to dress in layers as the day heats and cools at a whim. So I always had my jacket around me and this worked perfectly for my striped dress. (Which I love by the way — it also comes in black stripes! It was a tough call but I branched out to blue. Got to keep myself guessing.)  I also loved having my white sneaks with me throughout the whole trip. So easy to pack and to bring along, if you know you're going to be exploring. Also — small pat on my back: I've had these for 2 summers and they are still white. Magic, scotch guard and a prayer.
Also how cute is this tote? It's perfect for farmer's market loot, oh and also an idyllic flower farm that is basically heaven on Earth. I actually picked this tote up in Portland town, but realized that there are other cities available! I always like to pick up one thing from places we travel to, I'm a sap like that.
If you are in Maine, you just have to stop by Snug Harbor Farms.We spent a few hours just exploring the grounds.   It's beautiful to explore and pick up flowers or gifts from their shop. It was one of my favorite parts of the trip, by far. You just can't beat a sunny day, flowers and mini horses.