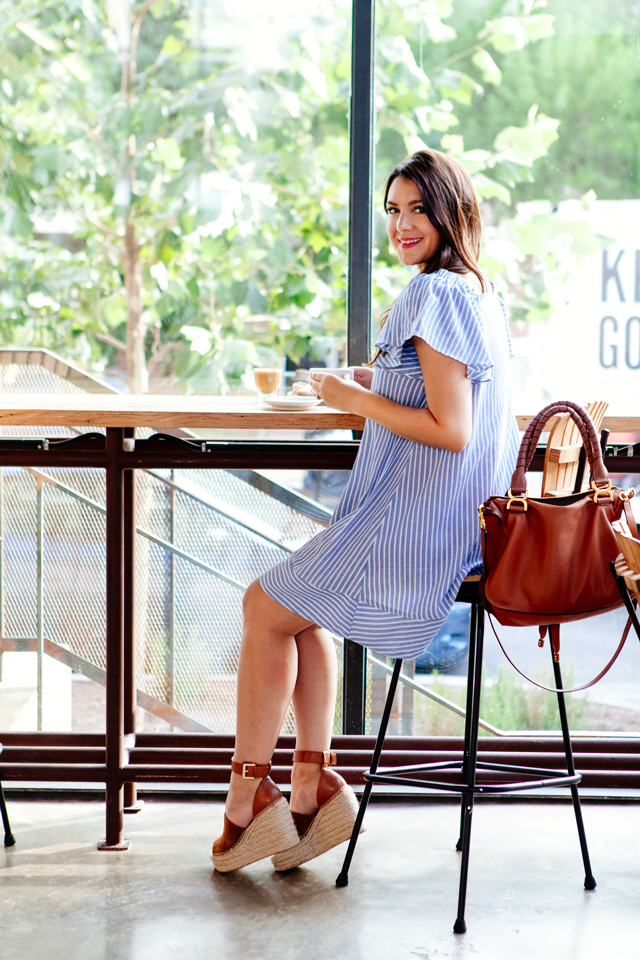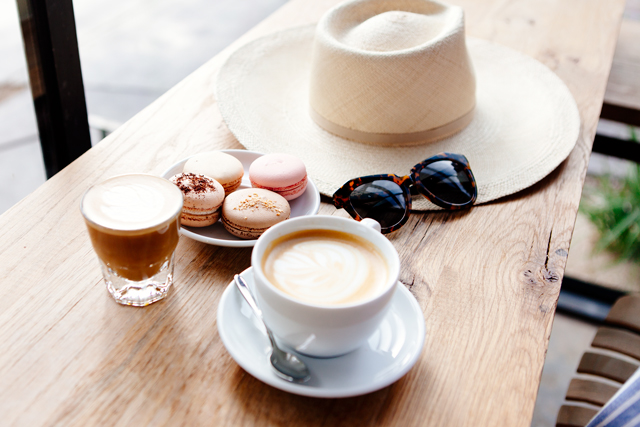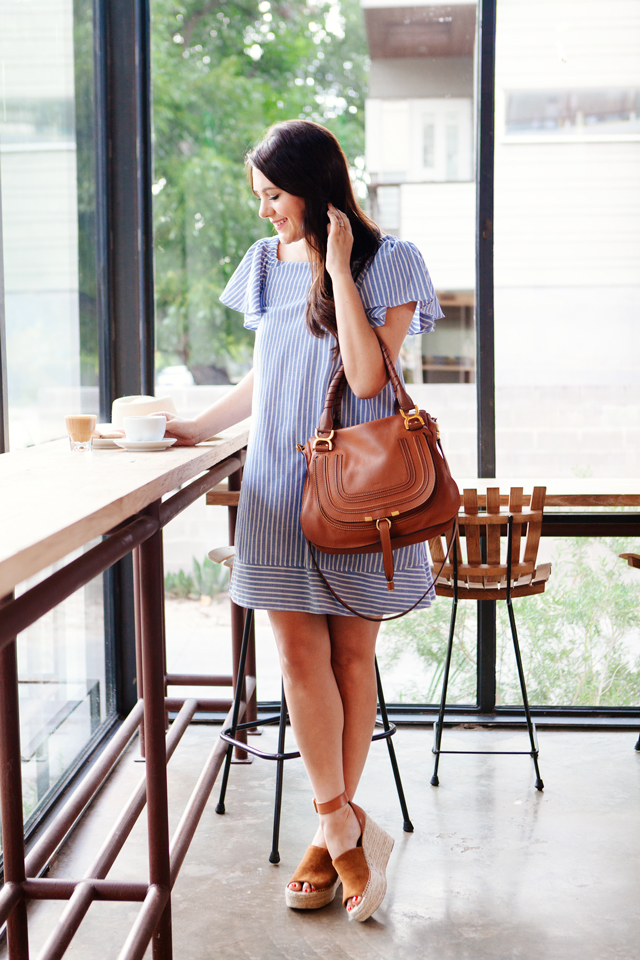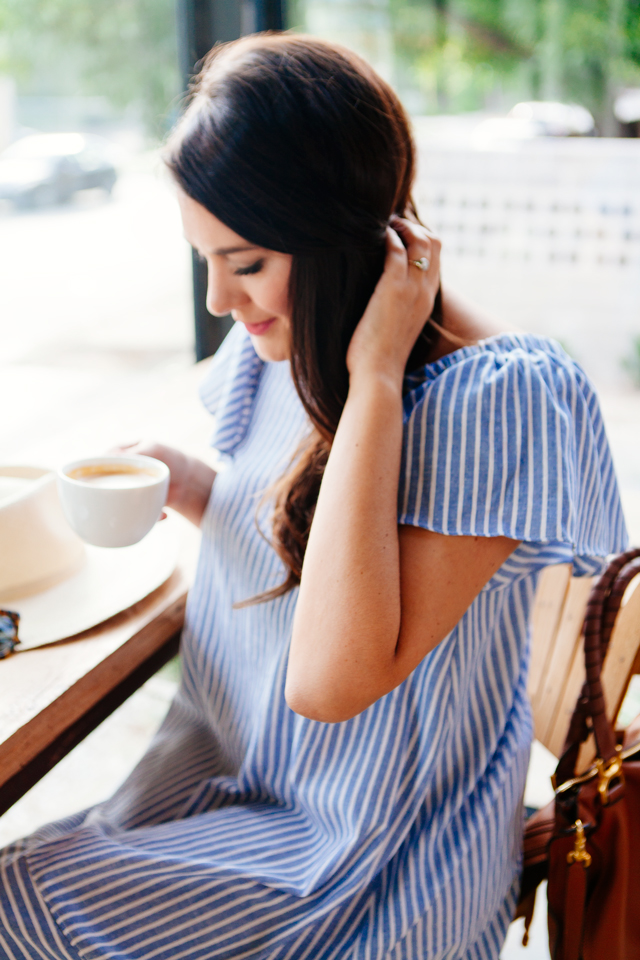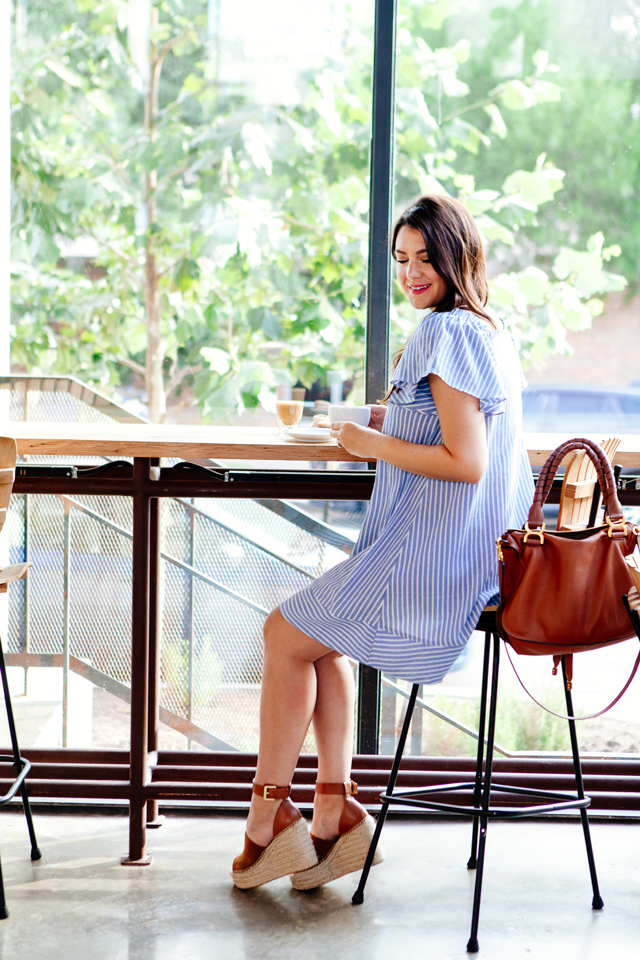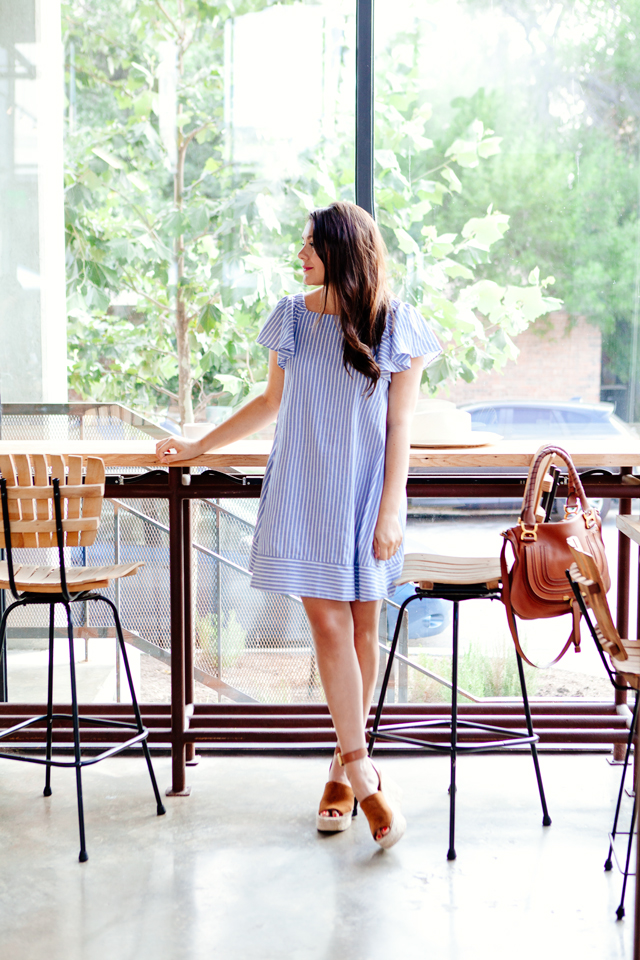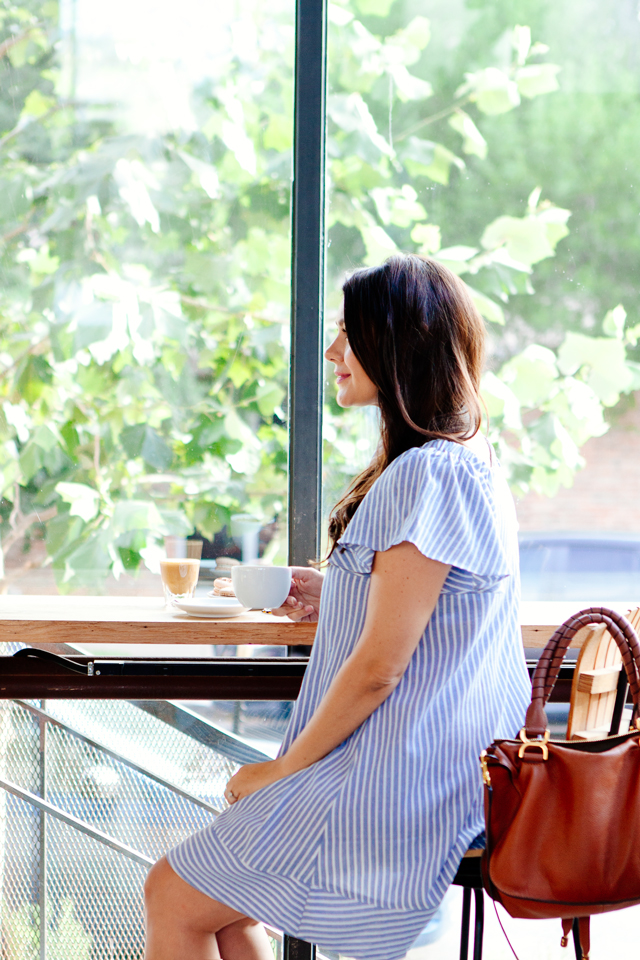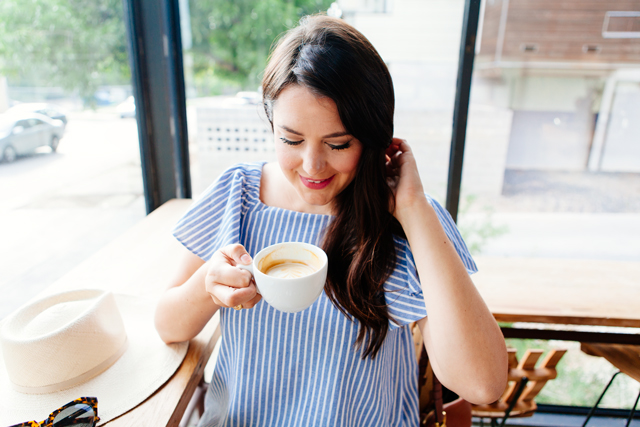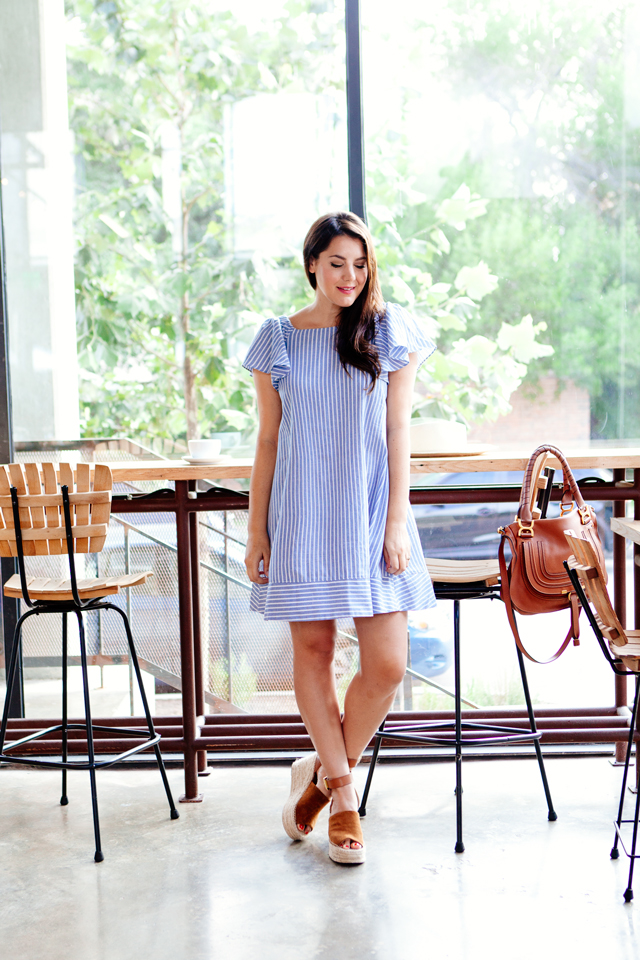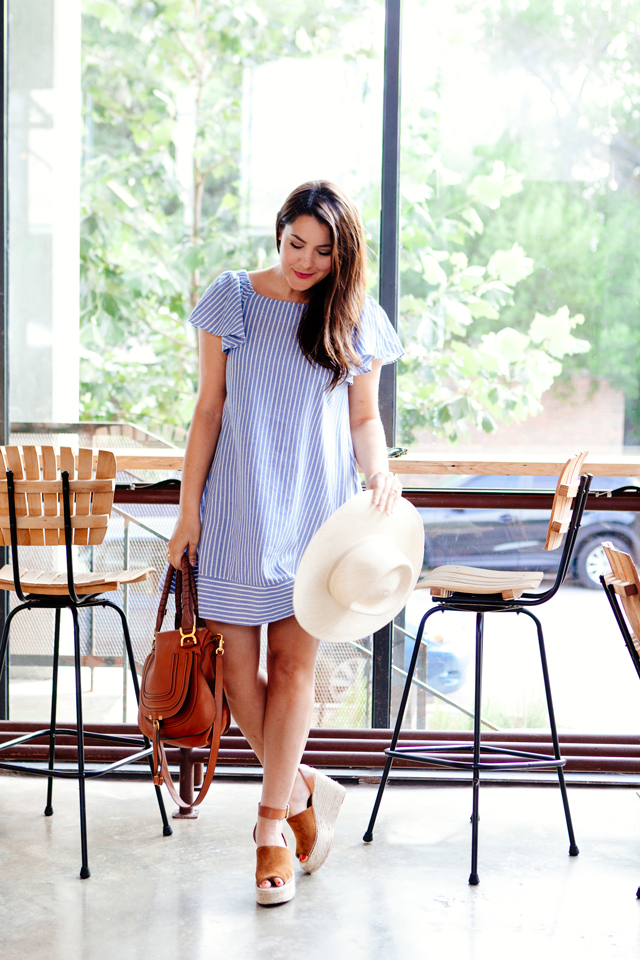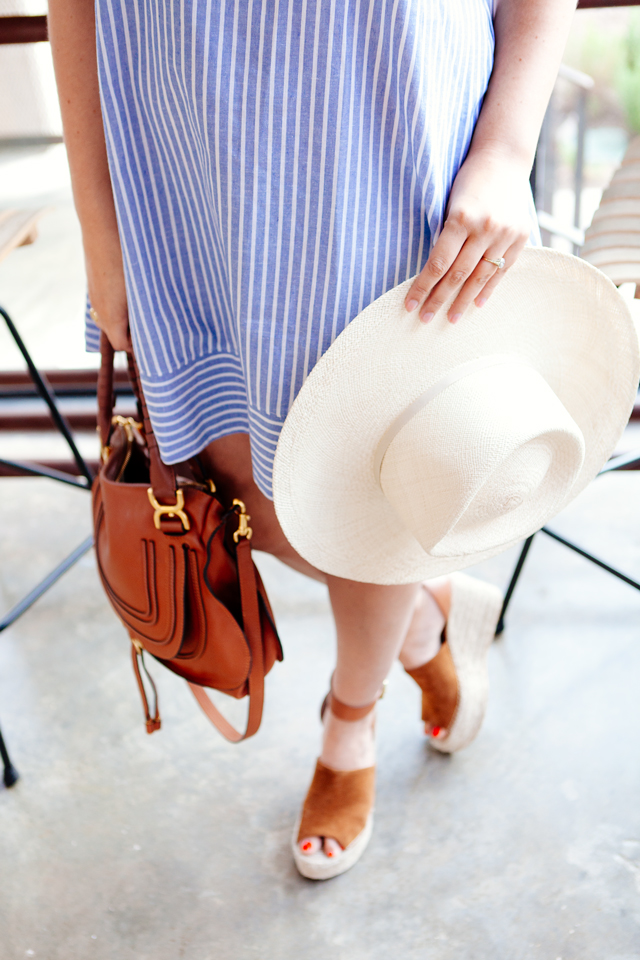 This weekend we skipped town and traded summer heat for summer heat down in Austin. We used to live near Austin so it always brings us back memories of our first few years of marriage, when we would head to Austin for the weekend. But if you haven't been to Austin lately (or ever!), so many things are changing. Everywhere B and I would look there was a new development — new hotels, apartments, restaurants everywhere. We typically stick to our favorites for the sake of nostalgia but we wanted to try a few new places this weekend. Coffee shops were first on my list.
We found this new coffee spot, Mañana, off of South Congress. It was kind of hidden from the street but I can sniff out a cute coffee shop like it's my job. It was just complete bonus points that they had beautiful light and very delicious macarons. That's the thing with coffee — I've yet to meet a cup I don't like.
This pretty dress is my new weekend dress. It might be magic because it literally does not wrinkle. I steamed it before we left town and this is what it looked like straight from the suitcase. Here's a little secret about this dress — it's not technically supposed to be worn this way. As you can see here, it's made to be an off the shoulder dress, but when I slipped it on I loved how simple the shift silhouette looked and the big ruffle sleeves. So I went with that option and loved it. Plus, I can easily get two looks from this dress when I do wear it as an off the shoulder. Oh and it is around $50 and looks cute with sneaks or heels. I told you — perfect weekend dress.
I picked out a few other perfect weekend looks from Chicwish! Most are under $50, too! (like this one is on my short list of need right now):

*This post is brought to you in collaboration with Chicwish! Thank you for supporting the brands that support this blog!