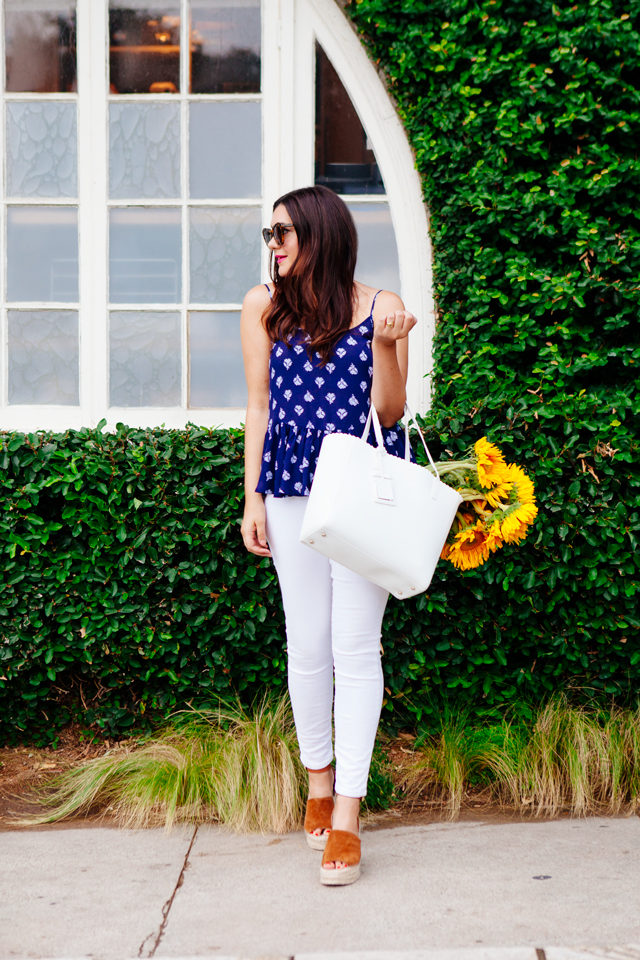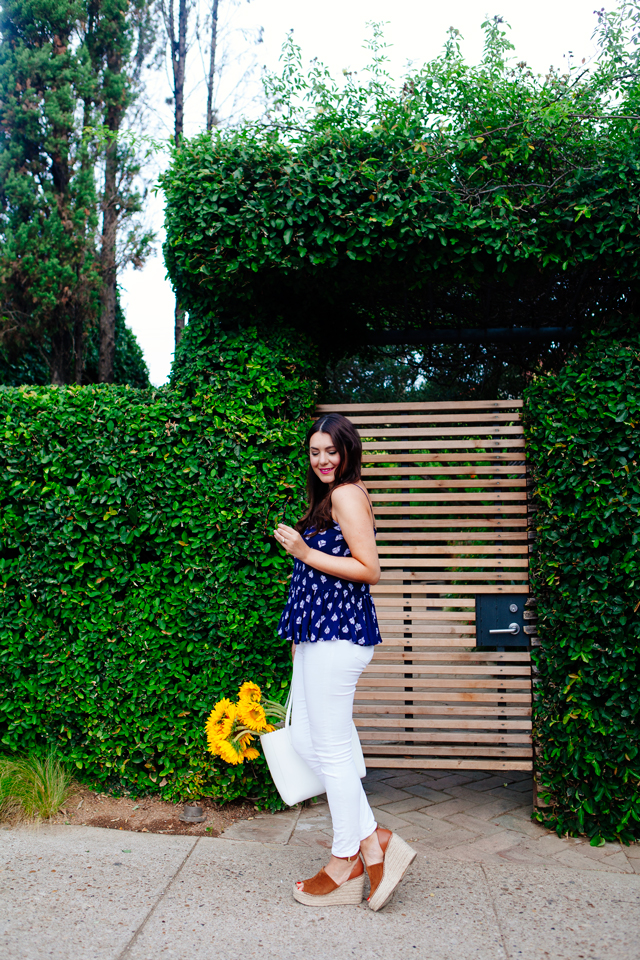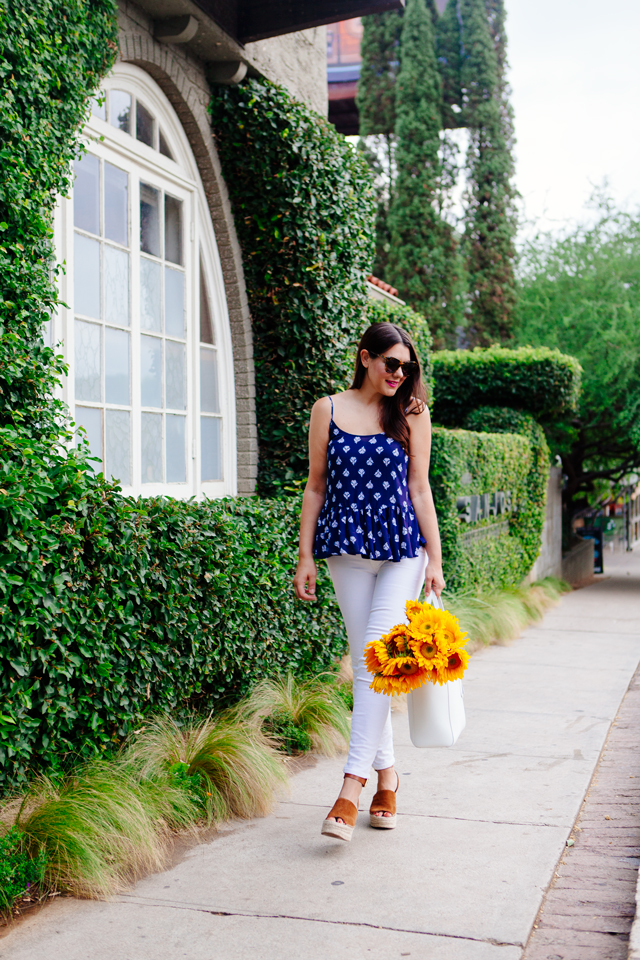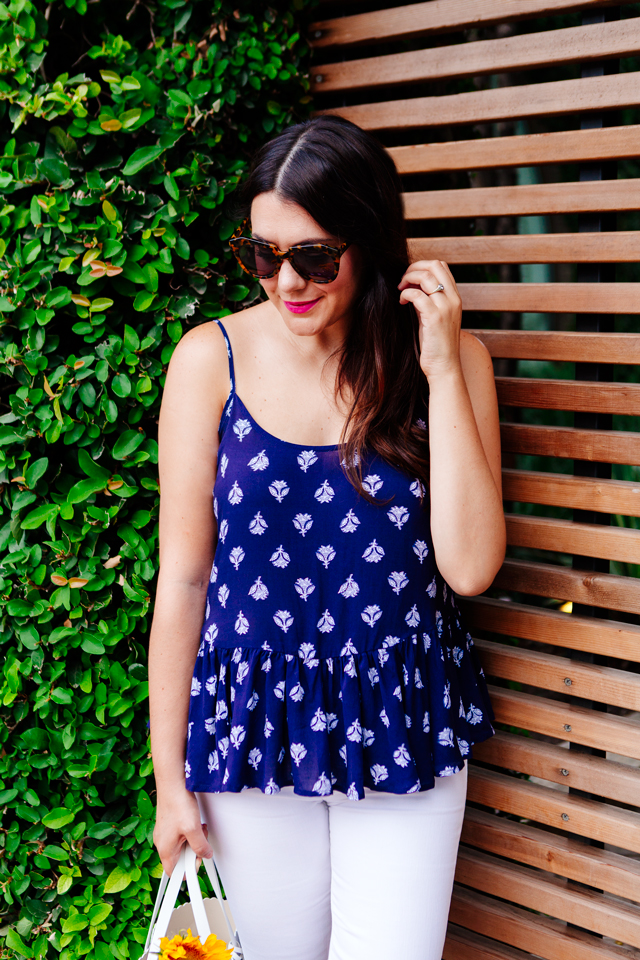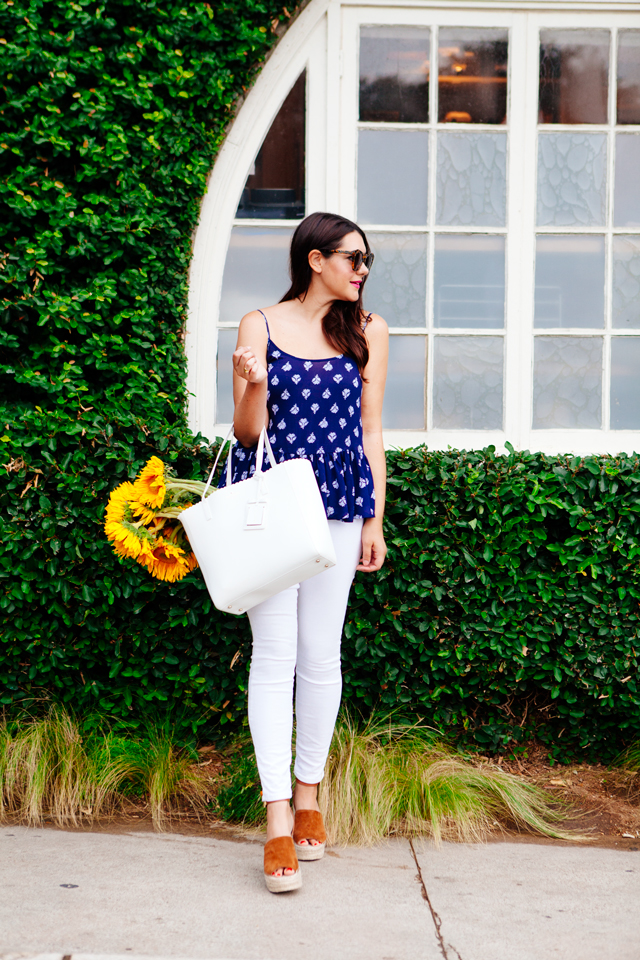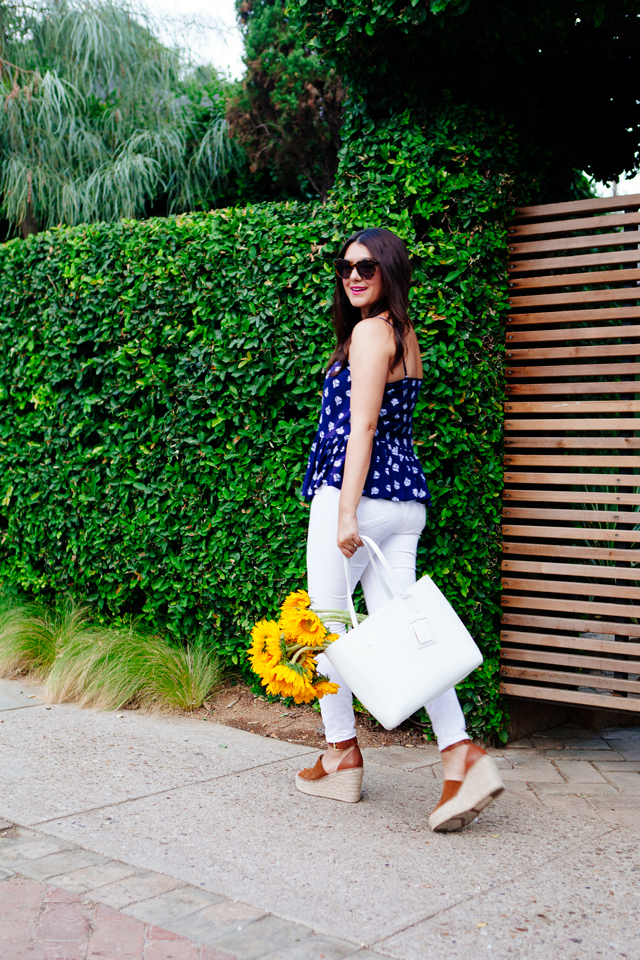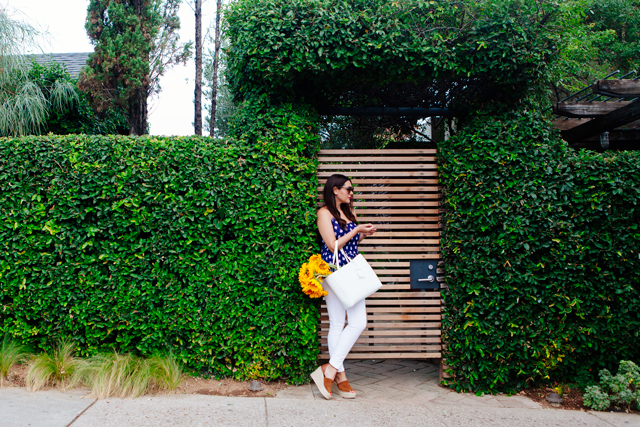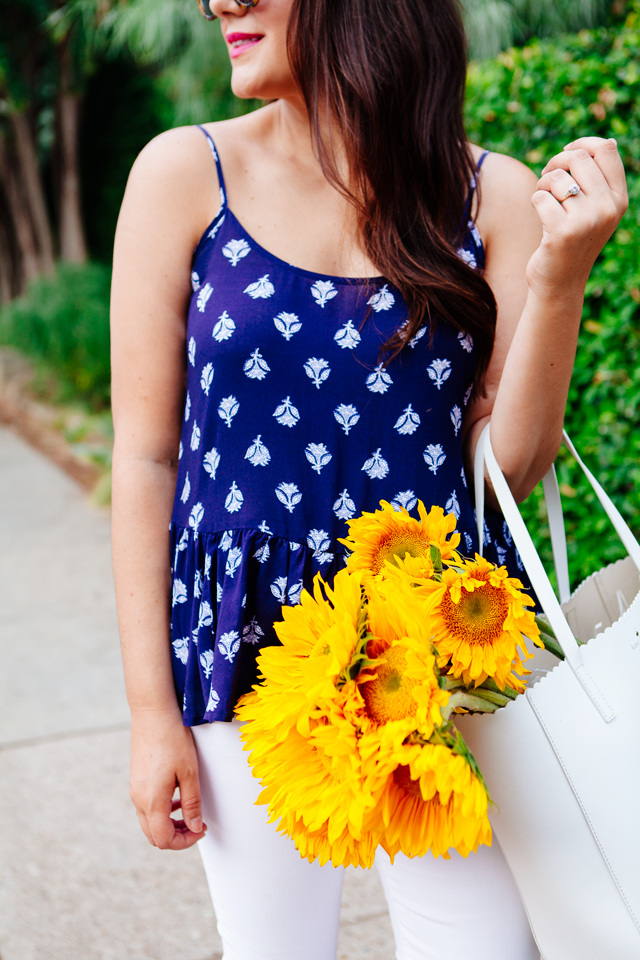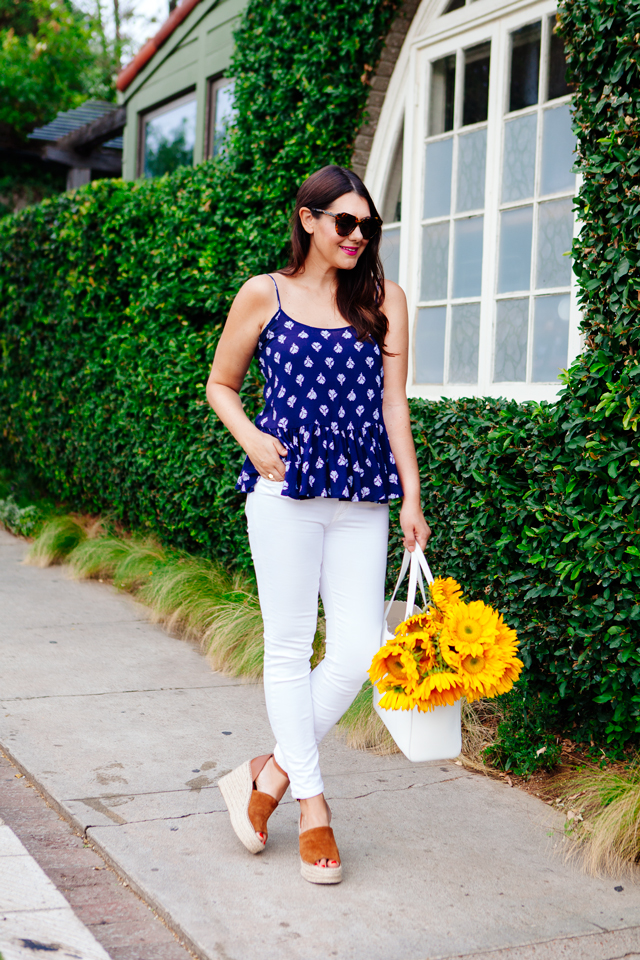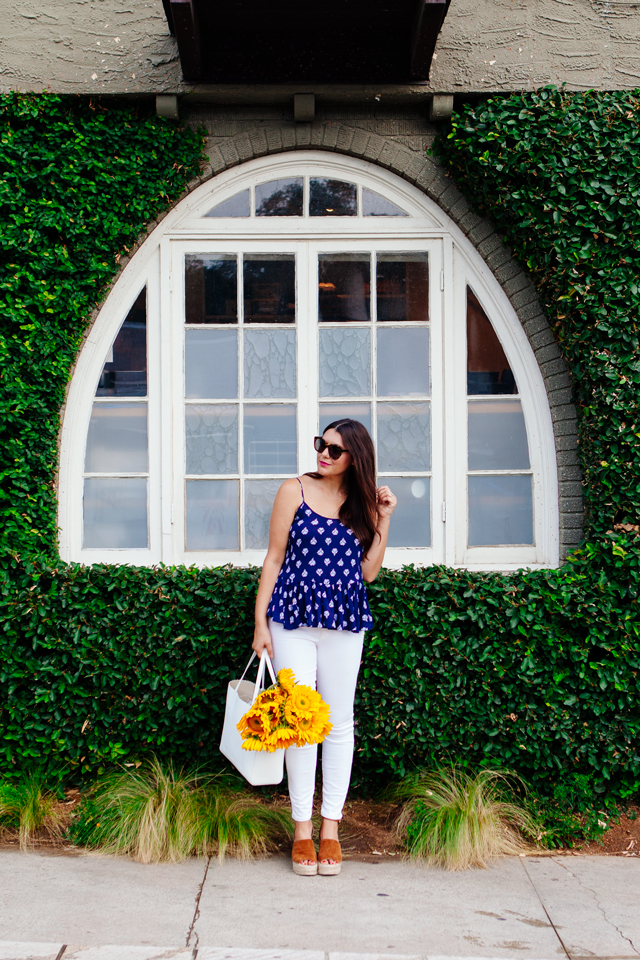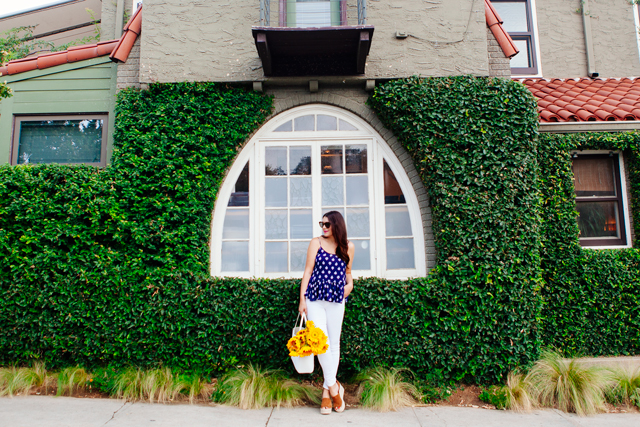 I am sad to say that I've finally come to a full stop with my white jeans for summer. Even with this cute and cool tank, these jeans lasted a half day in Austin. Summer has finally gone too far and I might have to bid my white denim goodbye for a few weeks. Sad day in the Skeen closet, but they shall return again when  the heat is not so offensive.
Until then though I shall be living in easy tanks and tops like this one. I typically shy away from camisole tanks because I have a fuller bust (eek there is no un-awkward way to say that). However this tank just works — it's not too low cut and it's long enough! I almost bought one in every color I was so excited to find this top. But I stayed true to classic navy in this precious Americana print. It was just perfect to pack for our little weekend getaway in Austin. (And worked just as well with my cut-offs when I changed!)
Cool summer tops are always on my must have list, especially when July hits. It's like I never believe that it will actually get to 100 degrees. And I have a tendency to want to always sit outside on patios in the summer, because why not ruin your hair and makeup after you get ready? I've found a few other perfect for the heat tops for summer — all under $50!

*This post is brought to you in collaboration with Old Navy! Thank you for supporting our partners of Kendi Everyday!