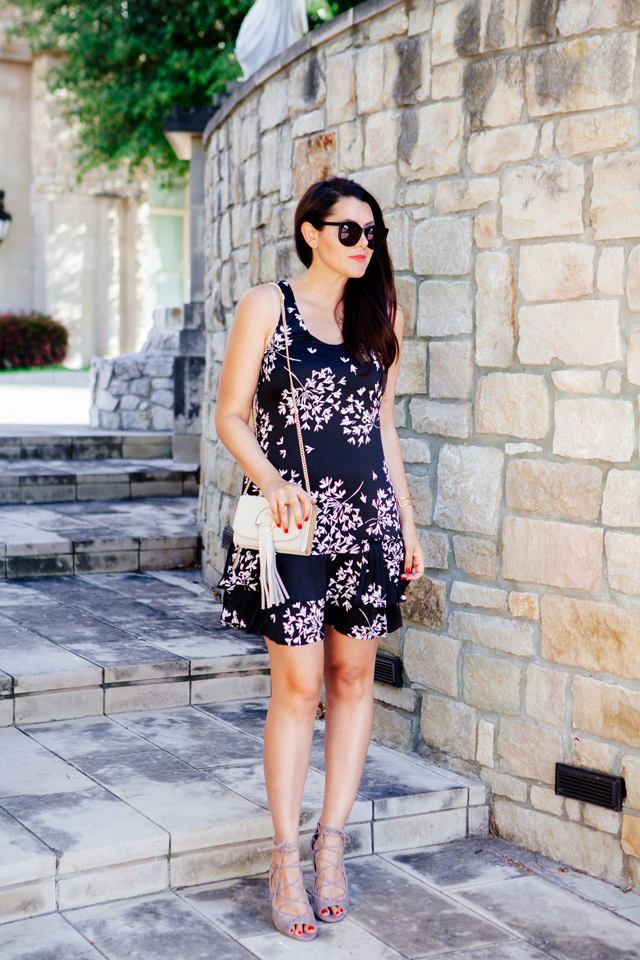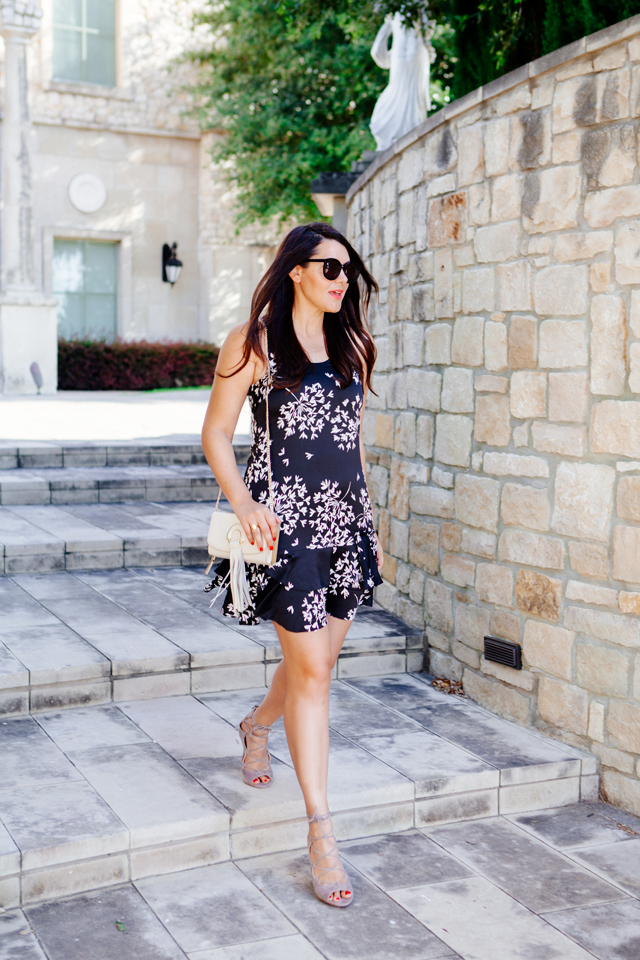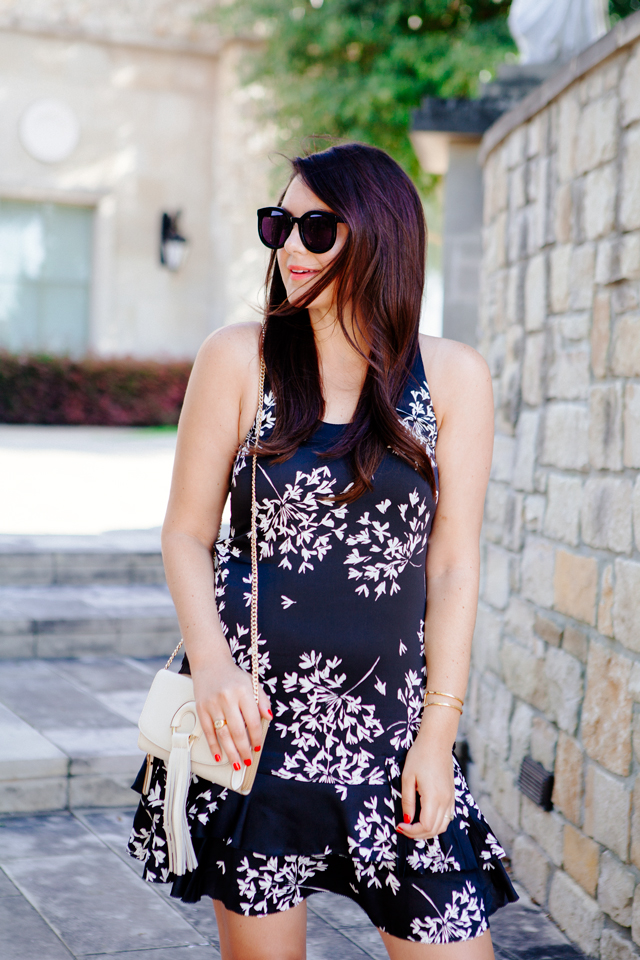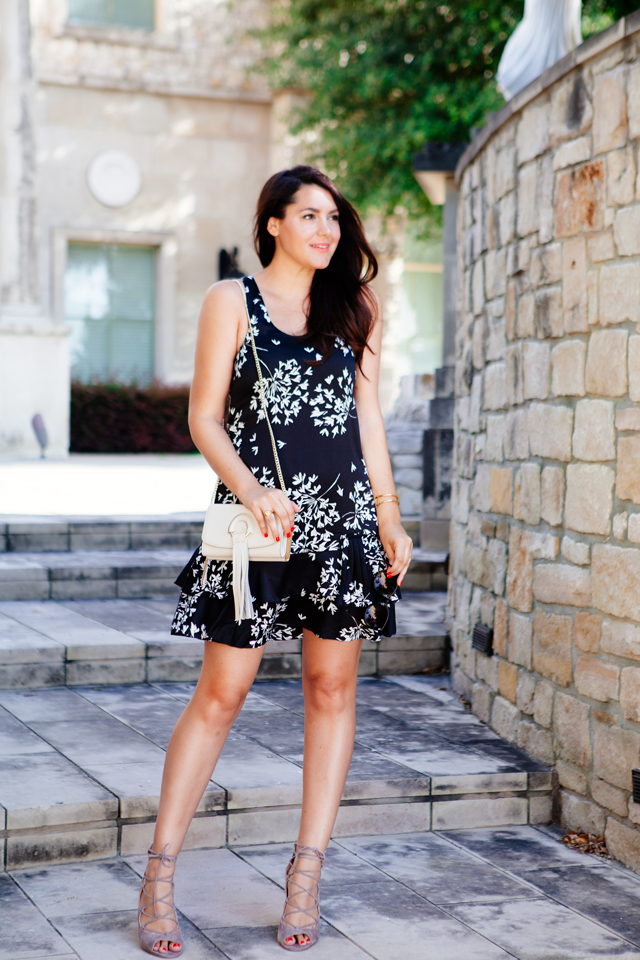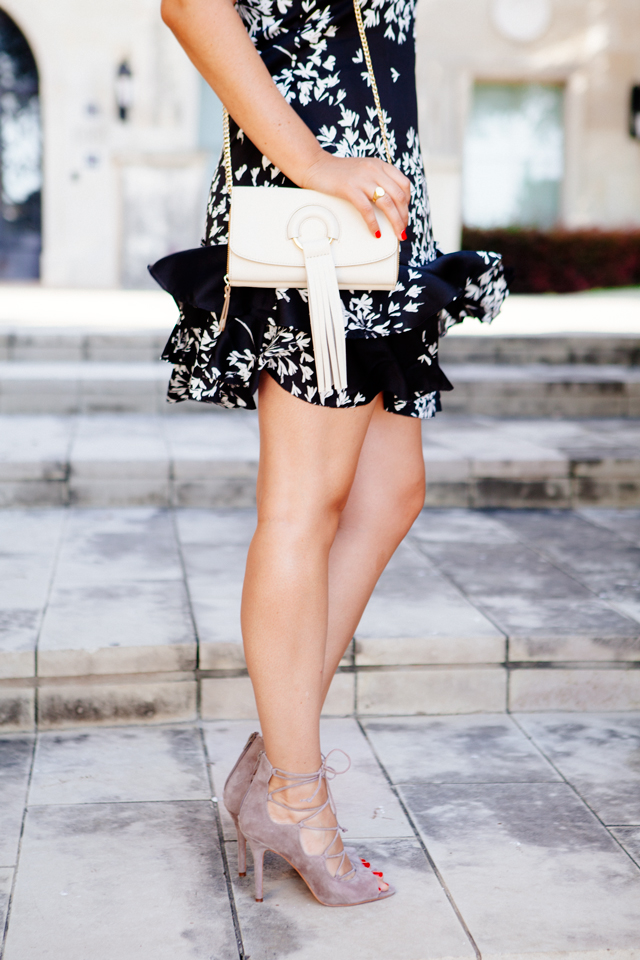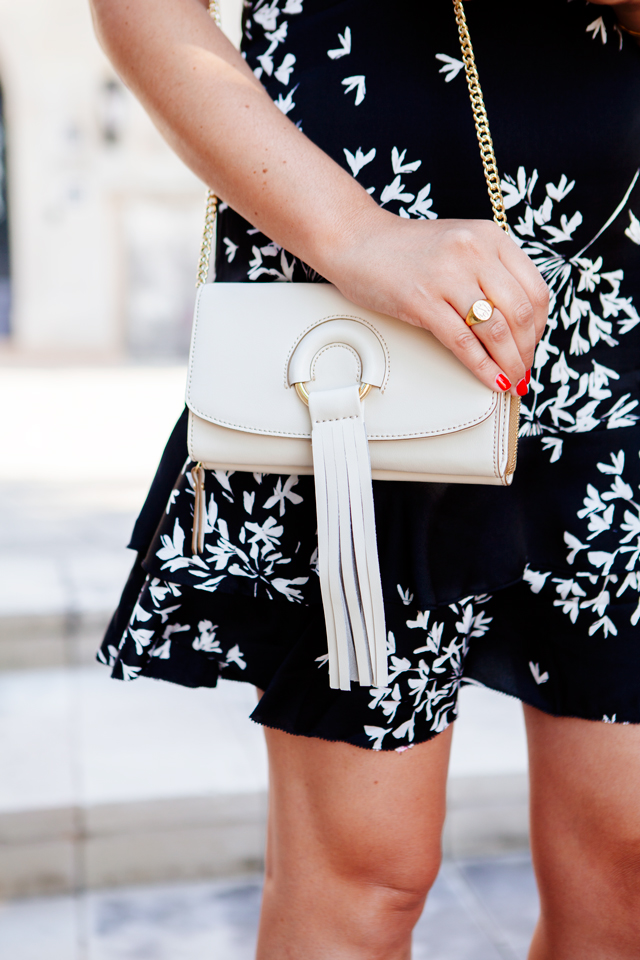 What is it about summertime that just makes everything exponentially more enjoyable. You get that, right? Like all of a sudden days feel longer (for the better), nights feel carefree even if it's a Tuesday and I should be working (spoiler alert: I'm not). B and I kick up our date nights during the summer, with friends at a happy hour or just us finding a new place in town to become a new favorite. Even after all of these years together, we still like to get dressed up to enjoy a night out. We can easily slip into our Netflix and pizza routine far too easily in the winter. (Also you thought I was going to say Netflix and chill, didn't you? Nope. After 8 years of marriage, chill turns to pizza.) So date nights all summer long is alright by me.
I like to dress just a bit more flirty when we are on a date and this dress from Banana Republic fits the bill just right.  It's flirty, flippy and comfortable for whatever the date holds. Also fun fact — I don't wear a ton of black because I'm such a sucker for bright hues (like this dress!) but black is actually B's favorite shade to see me in. If this is a little black dress, then I  will happily trade my colors for this floral number on date night. (side note — this dress fits TTS.)
Since I've got dates on the brain, I picked out a few pieces from BR for date night! And bonus: I talked B into letting me snap a few photos of him dressed up as well. Two Everyday's for the price of one.  Scroll down for his date night look!
Kendi's date night picks: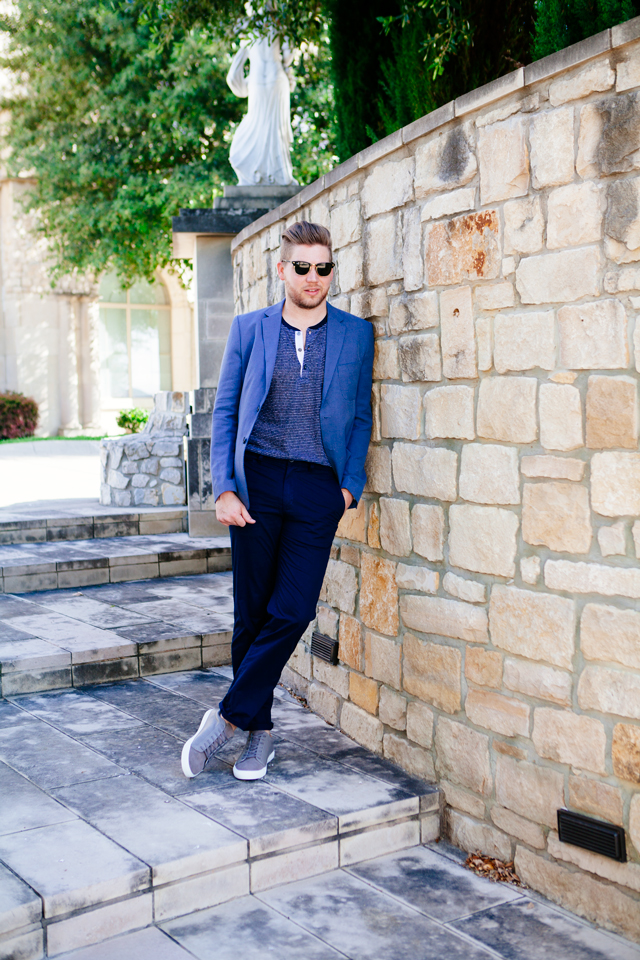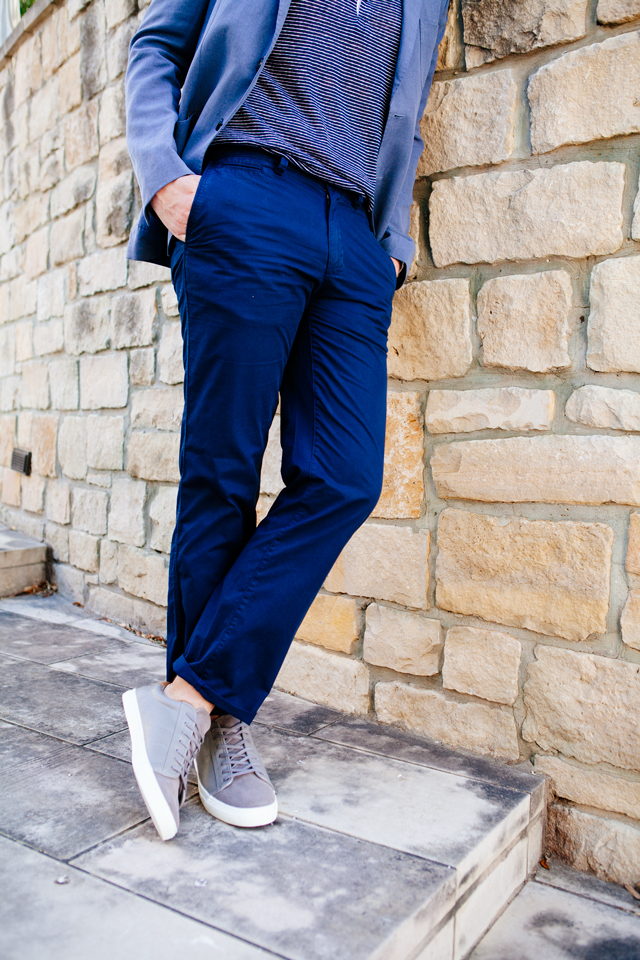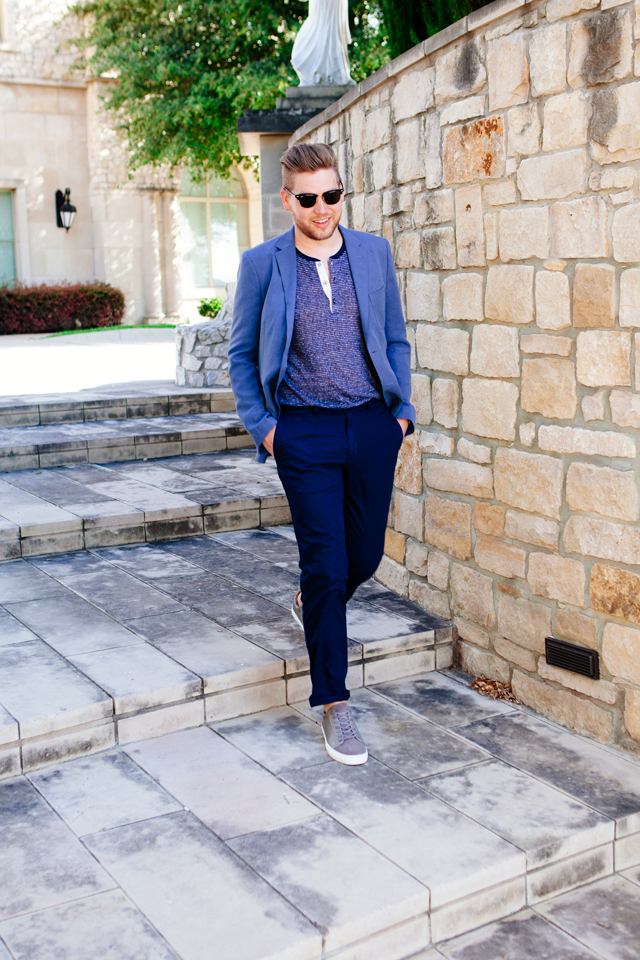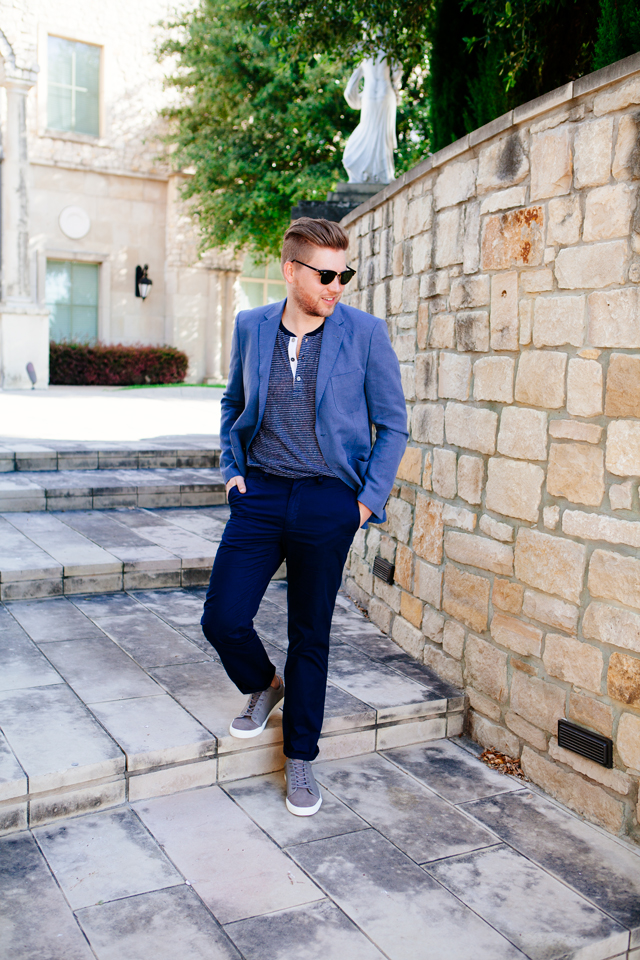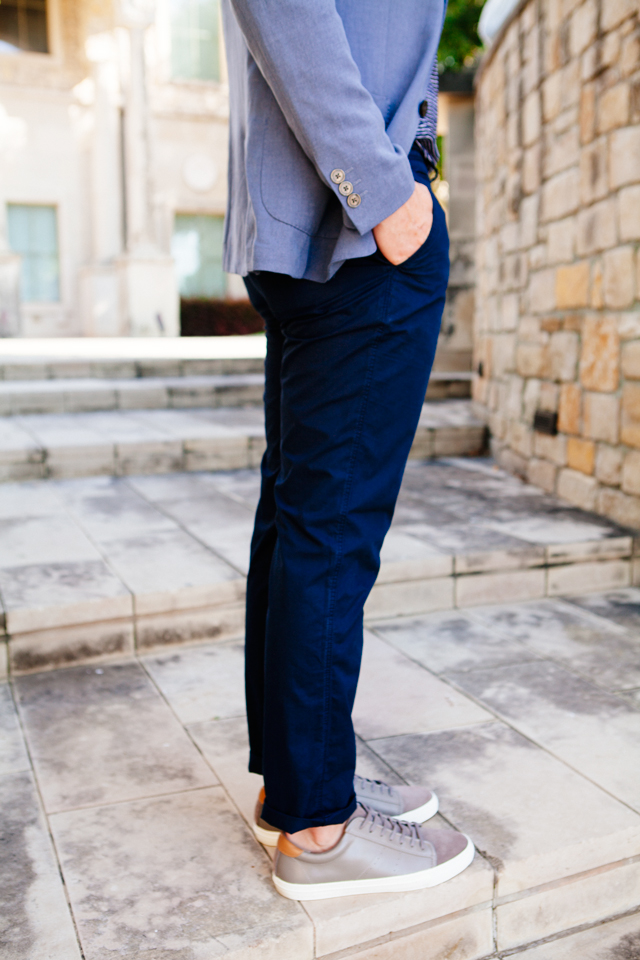 If I haven't said it before, I'll say it now — B has style. This kid can dress and so it would have been a shame for me not to snap him in this date night outfit. This outfit is actually his usual fare — sneaks with trousers and if not a button down a blazer. He can really pull off that classic meets casual like no man I've ever met before. And while I'd love to take credit for his look, he pulled this outfit together all by himself — from the blazer to the henley to the sneakers. And while he usually says no words about his outfits, I have plenty to say about his style. This kind of look can go from desk to drinks in a heartbeat especially with the sneaks, but luckily for me this was just for drinks. Summertime, weekends, dates and husbands in blazers — all of my favorite things.
Bryan's date night picks:

*This post was brought to you in collaboration with Banana Republic! Thank you for supporting the brands that support this blog.