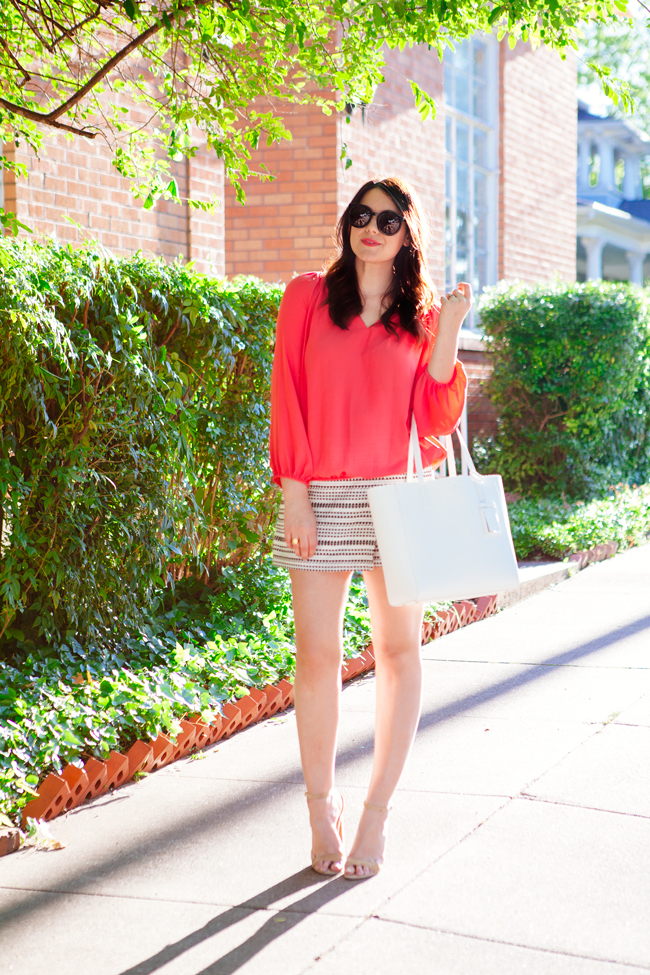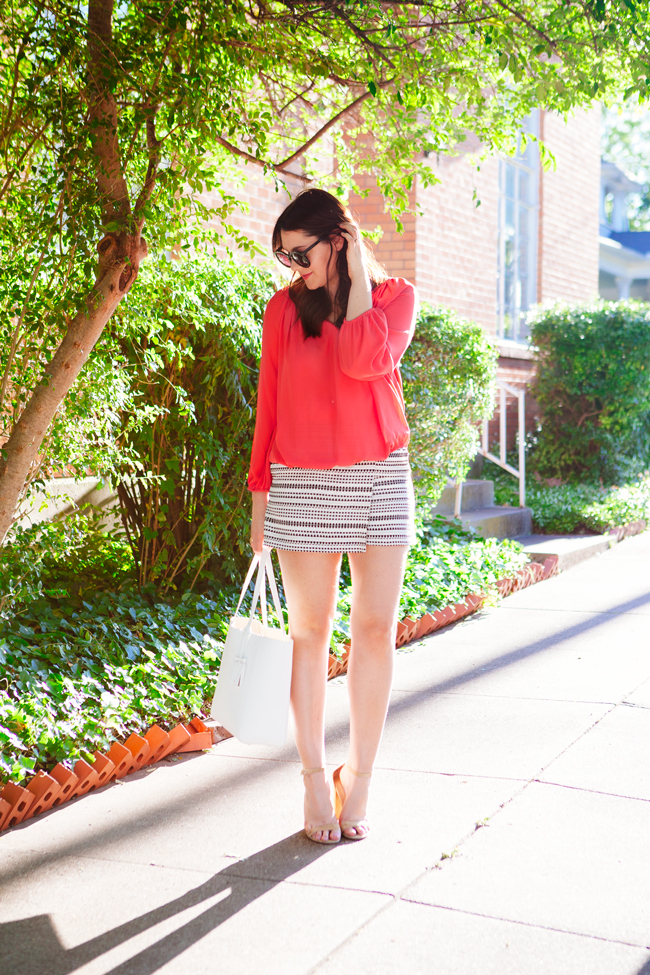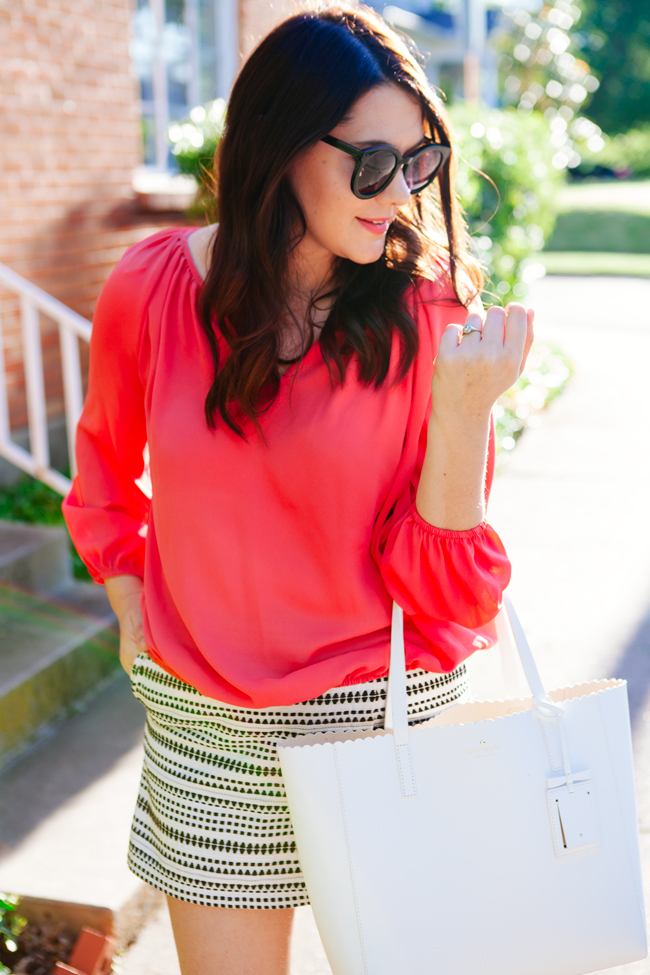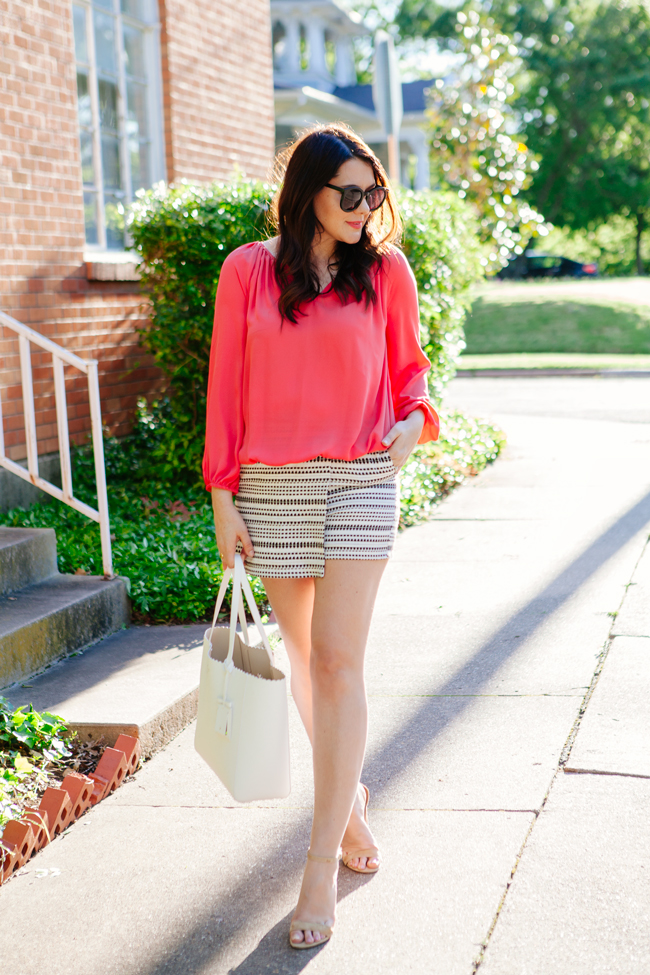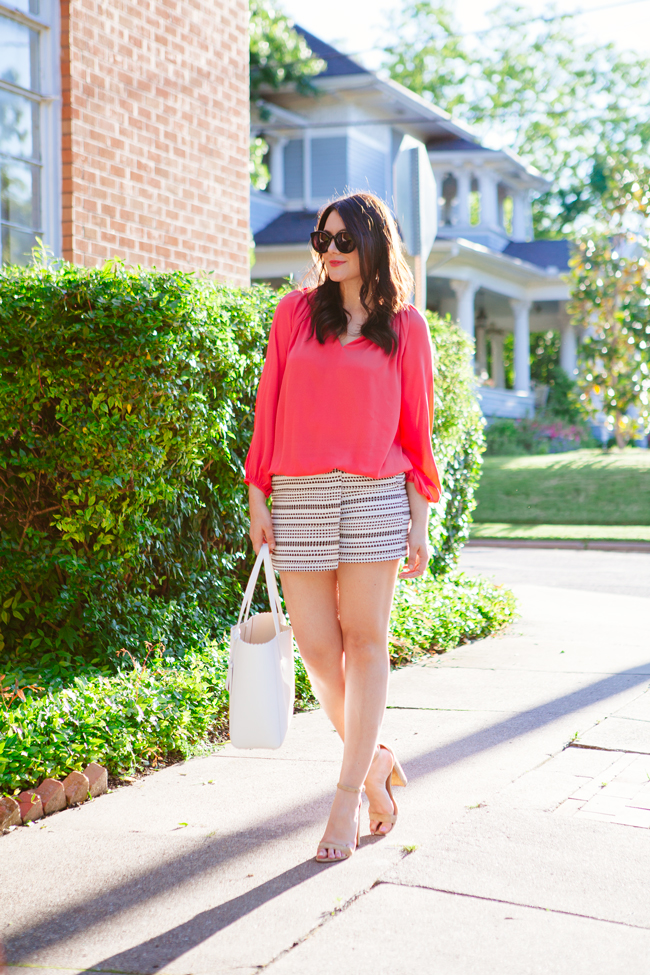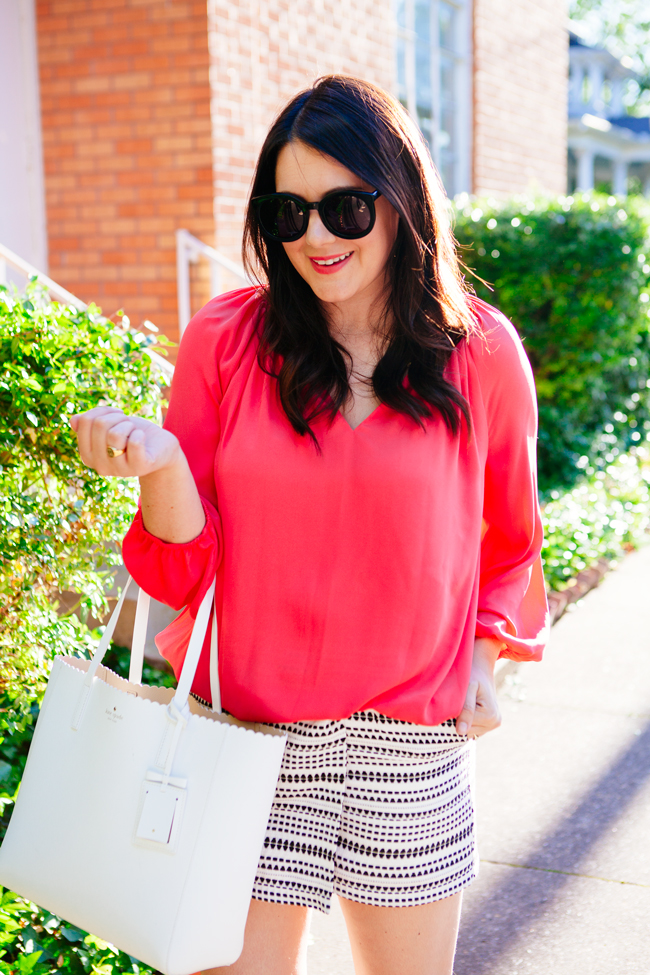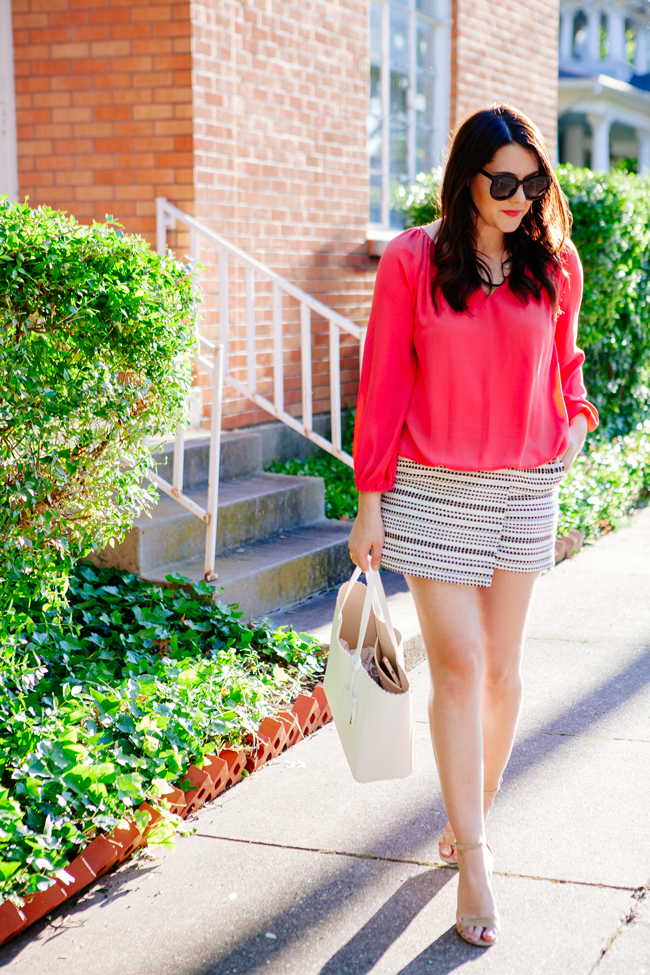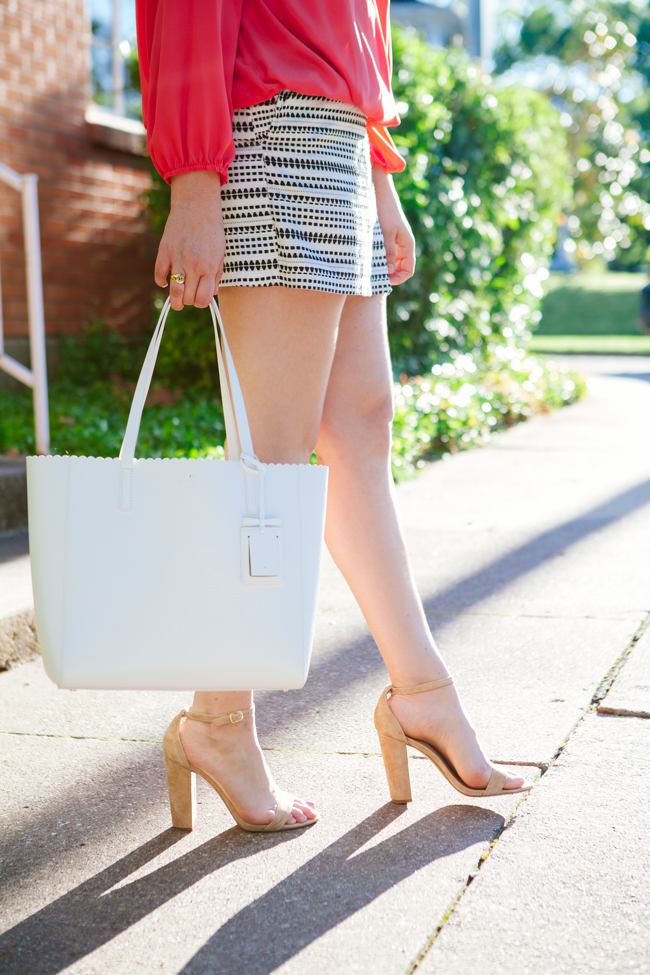 As much as I wax poetically about dresses for spring, another staple I love to look for in the spring are certain kind tops — bright, simple and fun.This one from Vince Camuto is no exception.  In fact, I go for color with anything these days, I love all the color for spring. Coral is one of my favorite pops, so of course this one was tops on my list. (And look how cute the model looks with jeans. I was *this* close to just knocking that outfit off.) And I like that it has a flowy feel without looking oversized and bulky. That is a miracle to pull off, but this top does it.  So far  this top has exceeded my bright, simply, fun checklist. Well done, coral blouse. Well done.
In case coral isn't your thing, I found a few other bright, simple and fun tops that work perfectly with shorts, denim or anything else you like to wear on your lower half.

Oh, and why yes, this is a skort. Thank you for asking.
*This post is brought to you in collaboration with Nordstrom. Thank you for supporting the brands that support this blog!