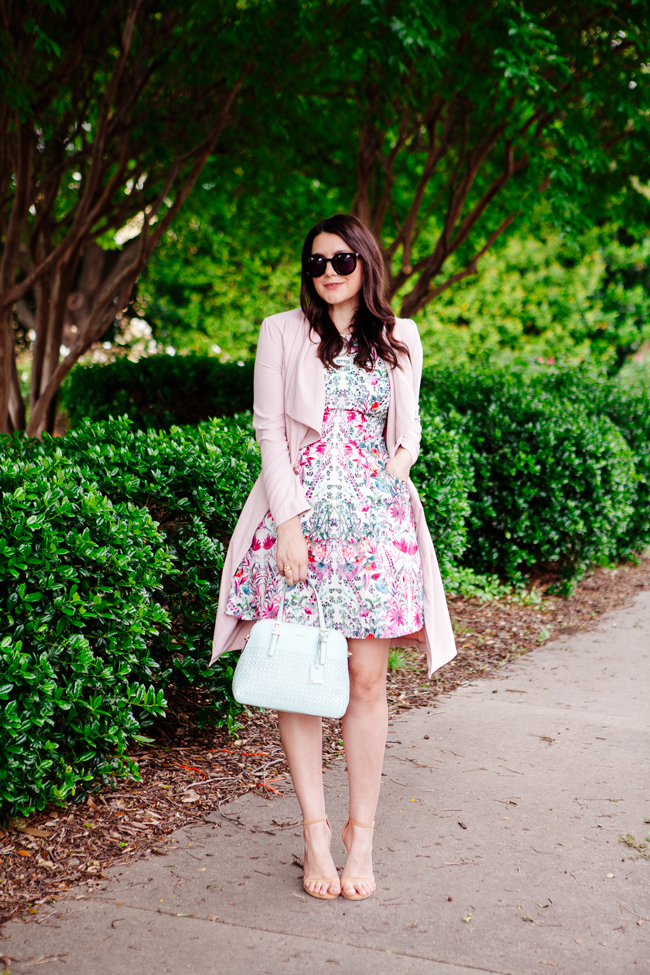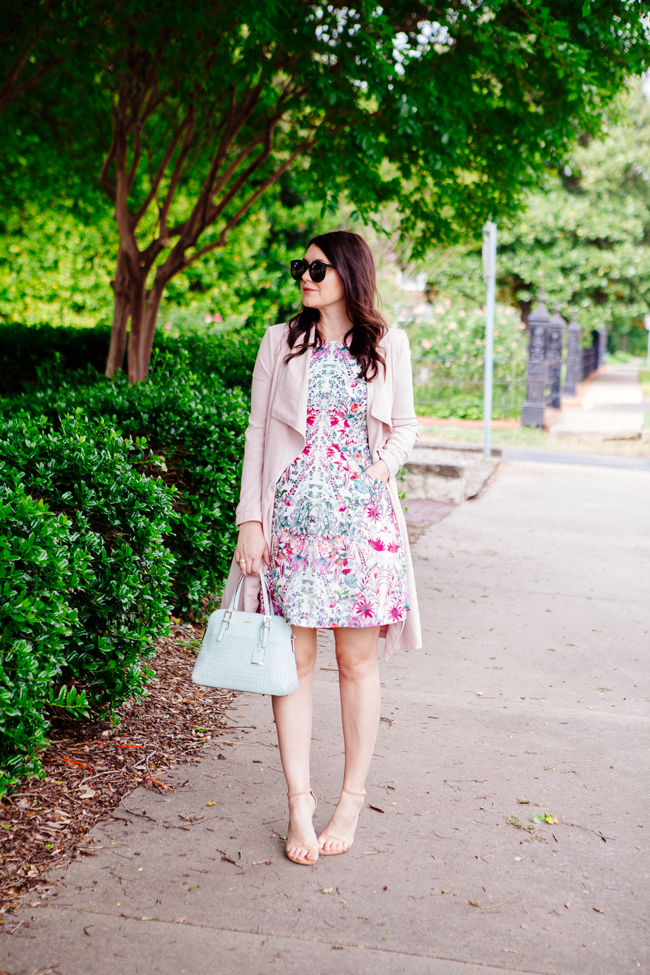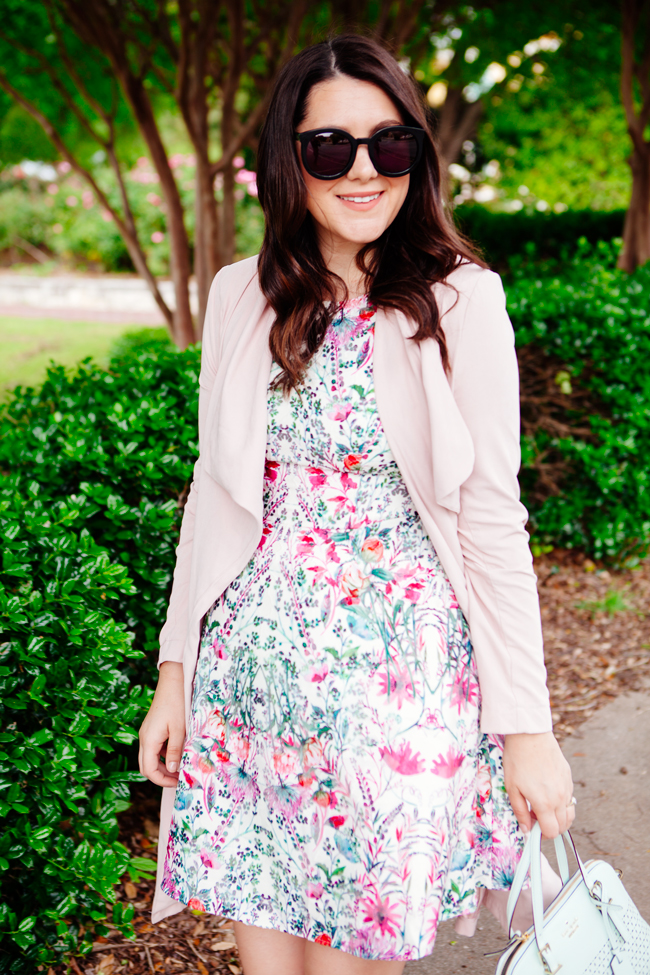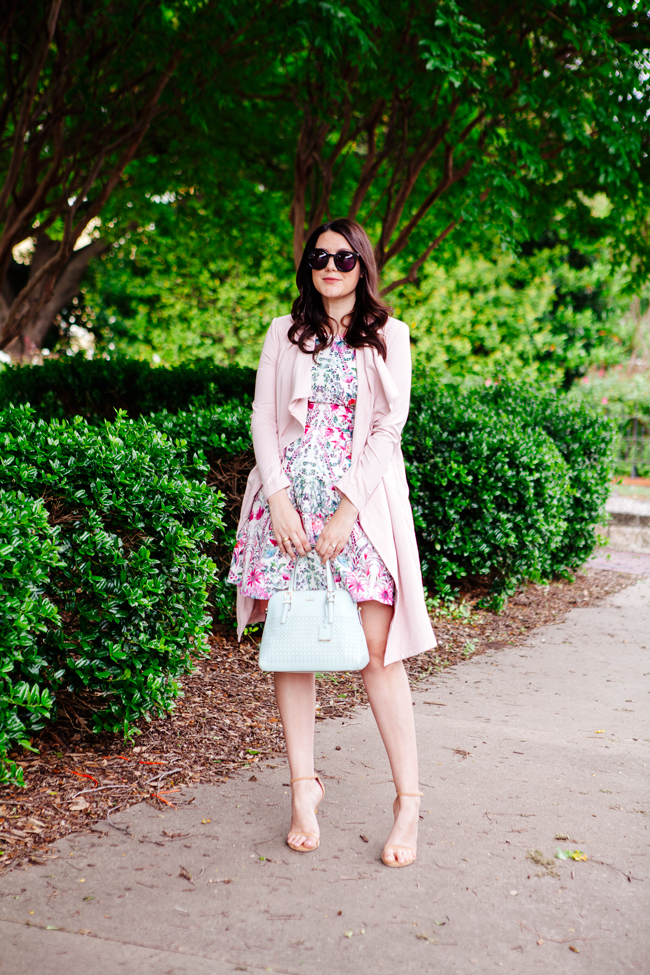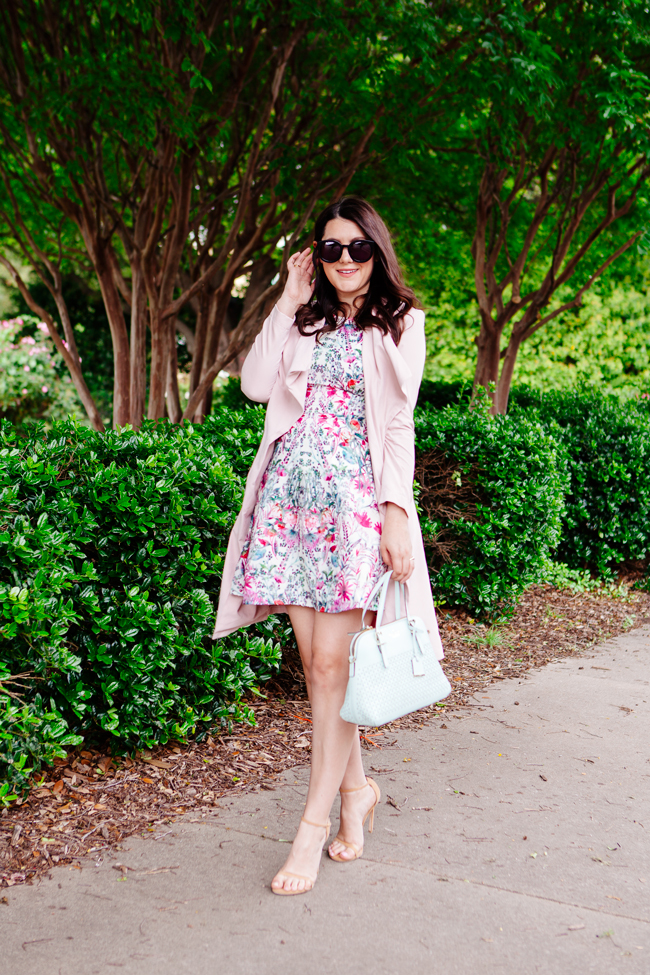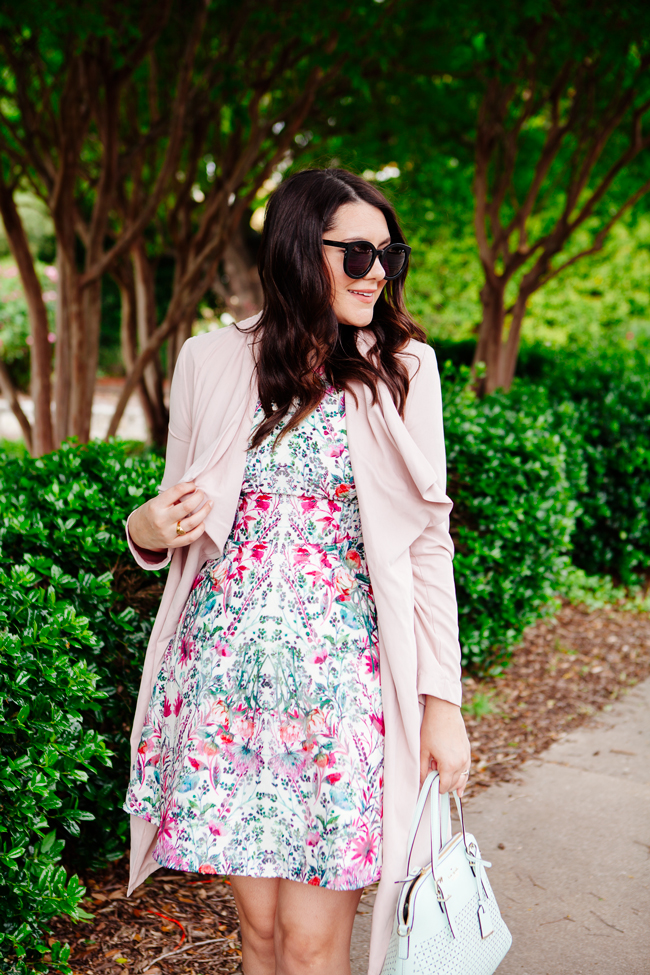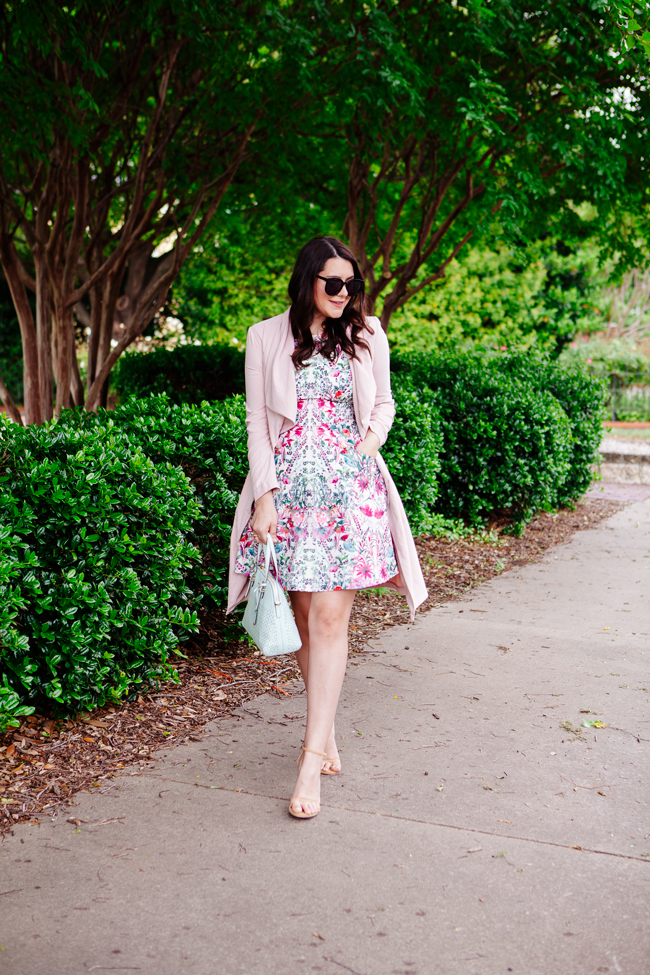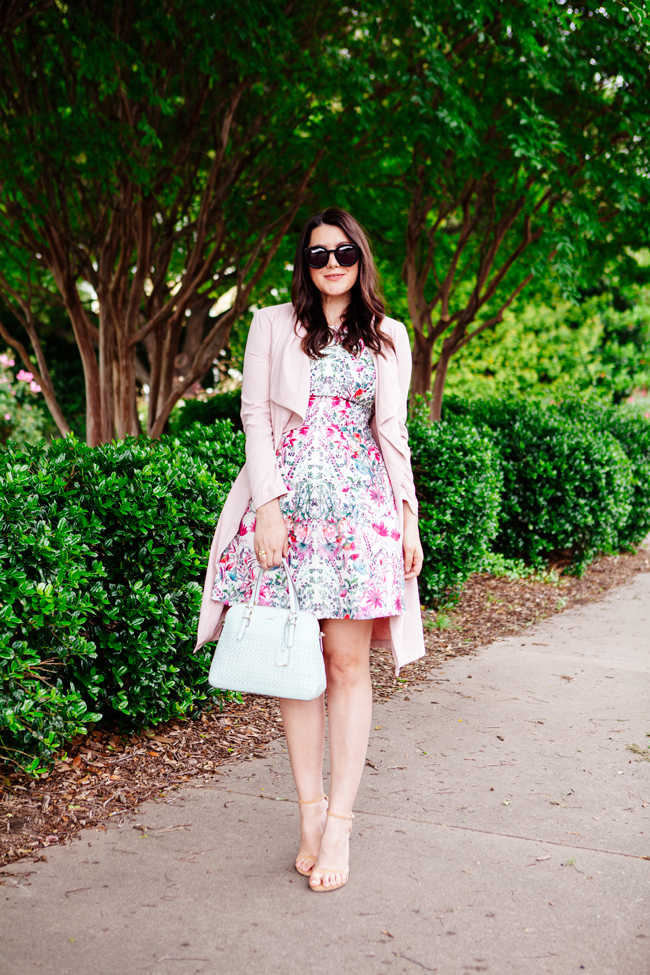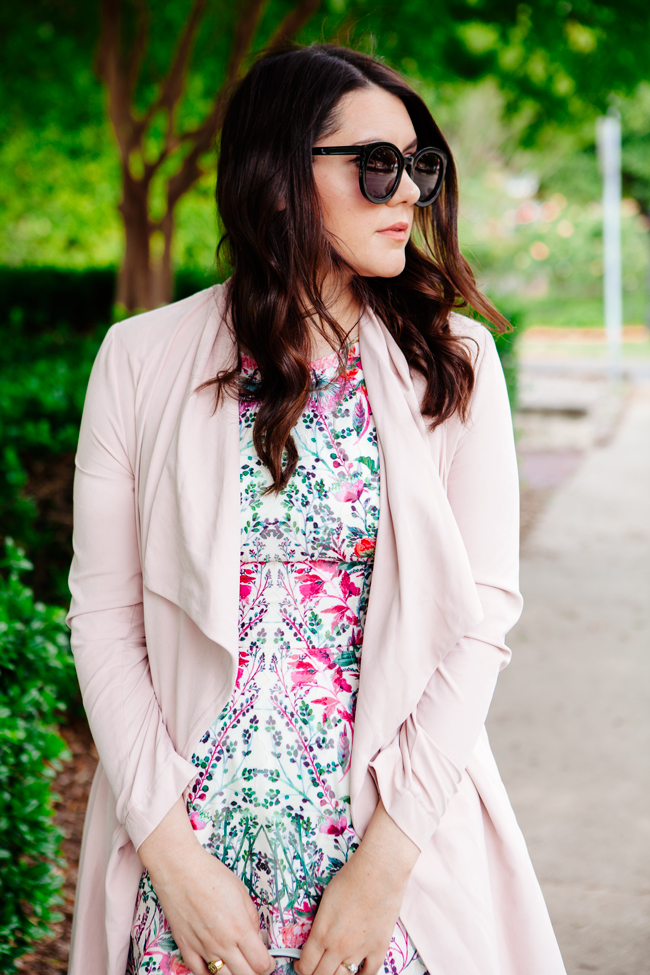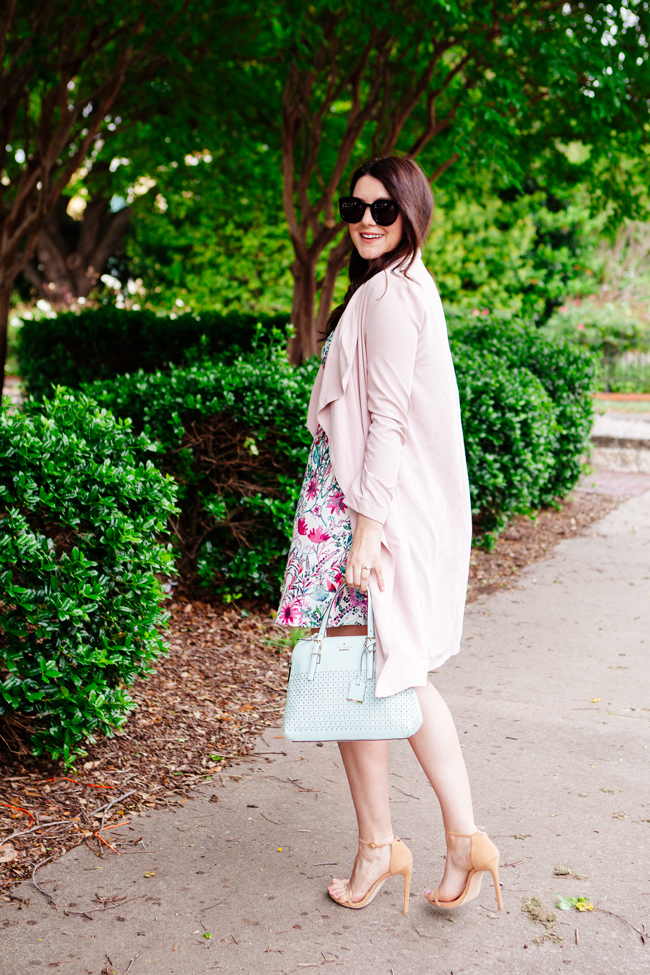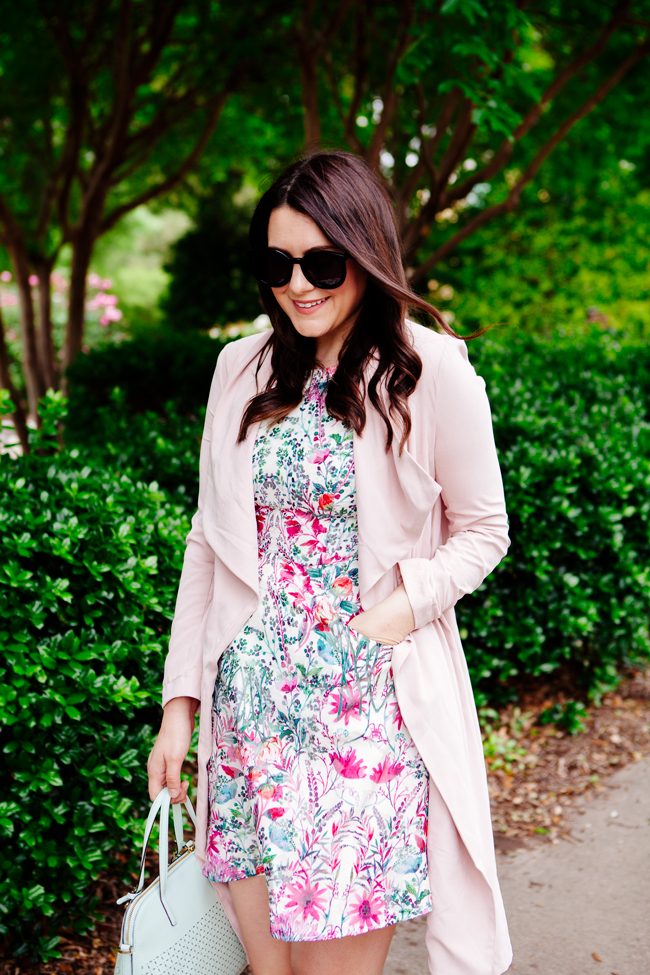 I can only say this because I live in a place where seasons don't really exist, but doesn't spring feel like the longest season? I am not complaining, of course, because spring is my very favorite. But when I think about my window of time to wear light jackets and pretty dresses, it's actually a lot longer than most of the other seasons I tolerate. (Fall, you're fine but also the shortest of them all. Winter — you know I hate you.) But here is why I am all about the longest spring — dresses, dresses, dresses. Some like the beautiful weather of spring. Me? Nah, I like the fact that I can wear dresses all day, every day. Floral dresses, short dresses, long dresses. I will wear them all. With jackets, without jackets — the sky is the limit.
I actually found this Ted Baker dress a few months ago and bought it on the spot. I had it in mind for an event and then on the day of the event, I went with something completely different. I'm the worst like that. Not even my own mind can keep myself from changing my mind. But fear not, this dress hasn't been sitting alone in my closet because I've loved pairing it with this jacket, my trench and of course my old standby — the denim jacket. It works with them all. I love the fit and flare silhouette too, because of how universally flattering it is. And in the spirit of spring, dresses and the fact that everyone needs a good fit & flare dress, I've found a few of my favorites at Nordstrom below!

So when some people think spring, I'm sure green trees and blooming flowers come to mind. For me? I start calculating how many dresses I can wear in the next 100 hundred days. Nature was never my forte.
(PS: this trench jacket is sold out but I found a very close look alike here!)
*This post is brought to you in collaboration with Nordstrom. Thank you for supporting the brands that support this blog!