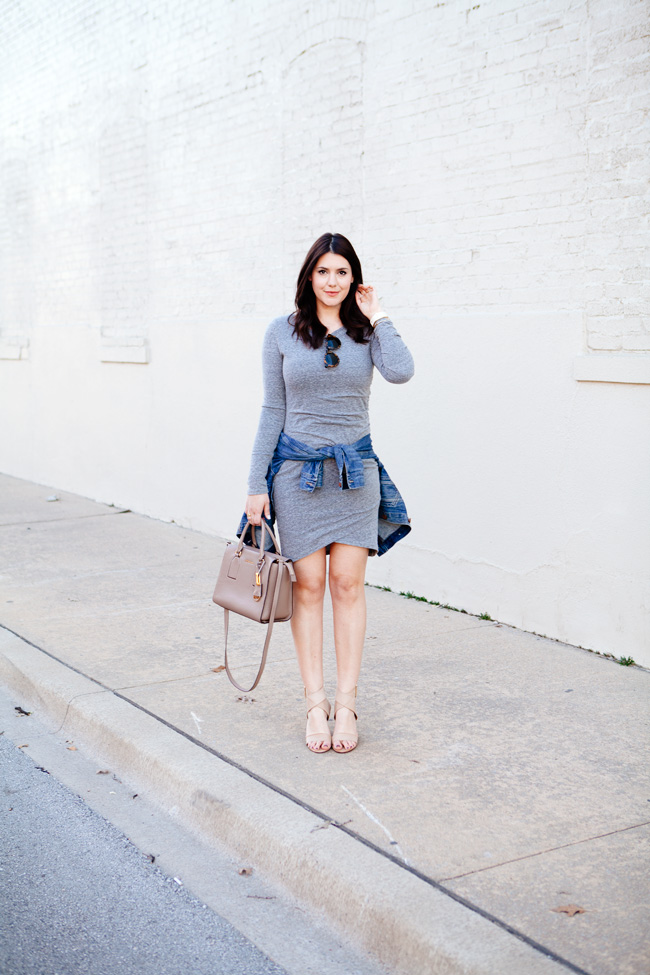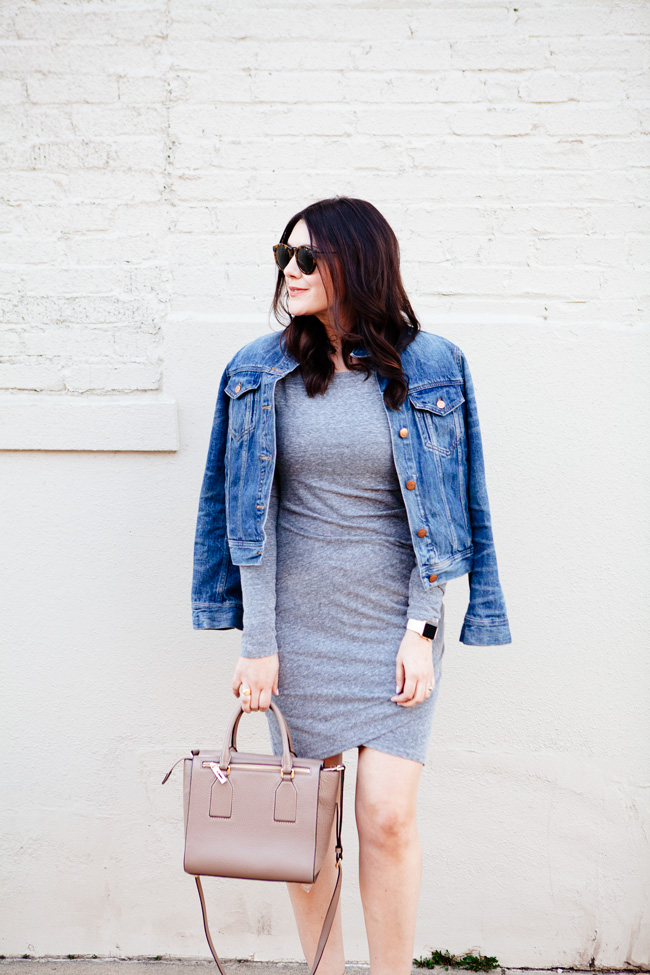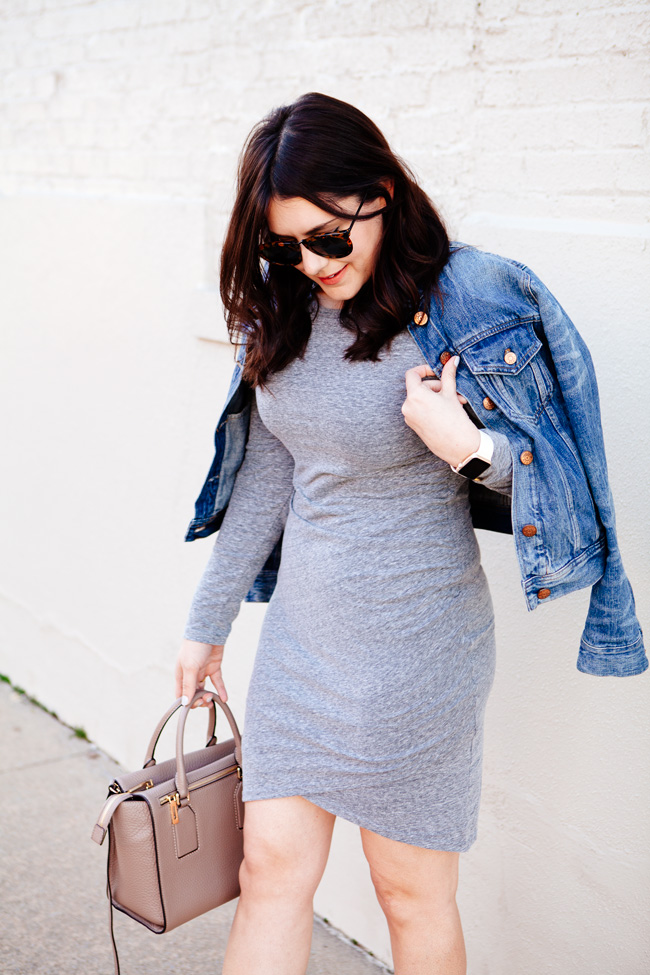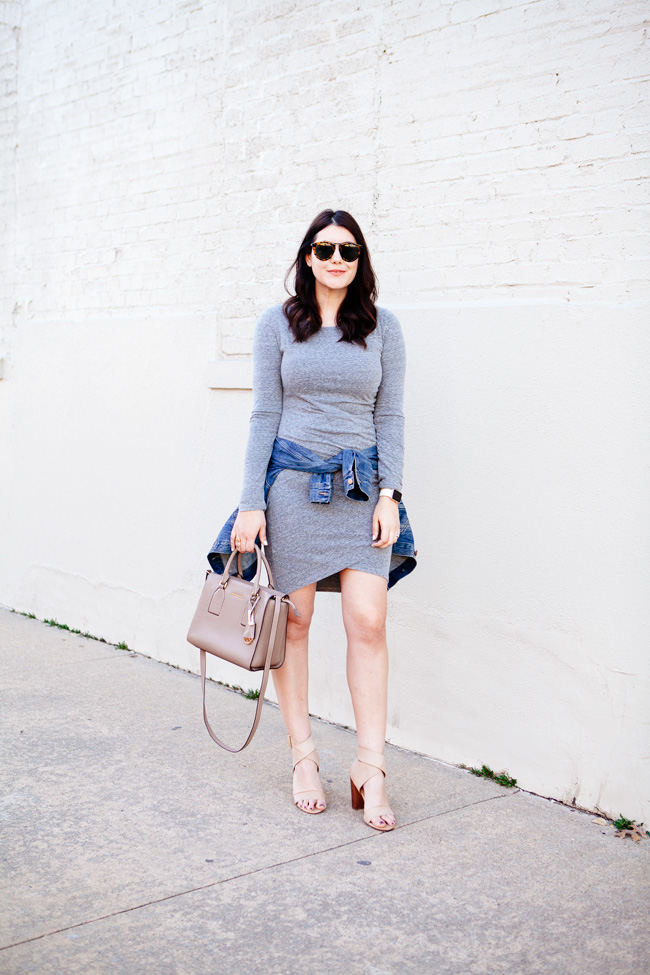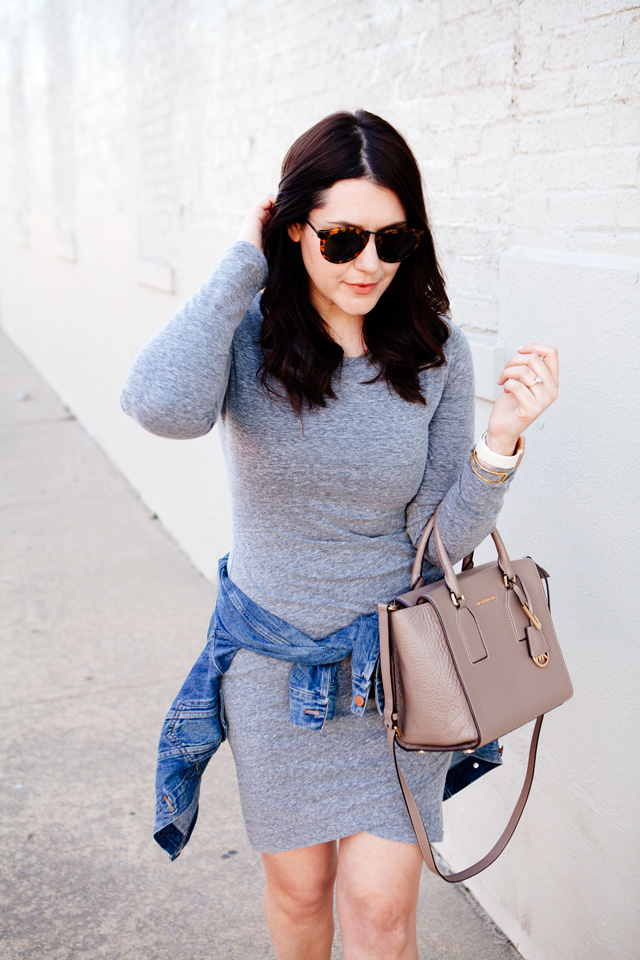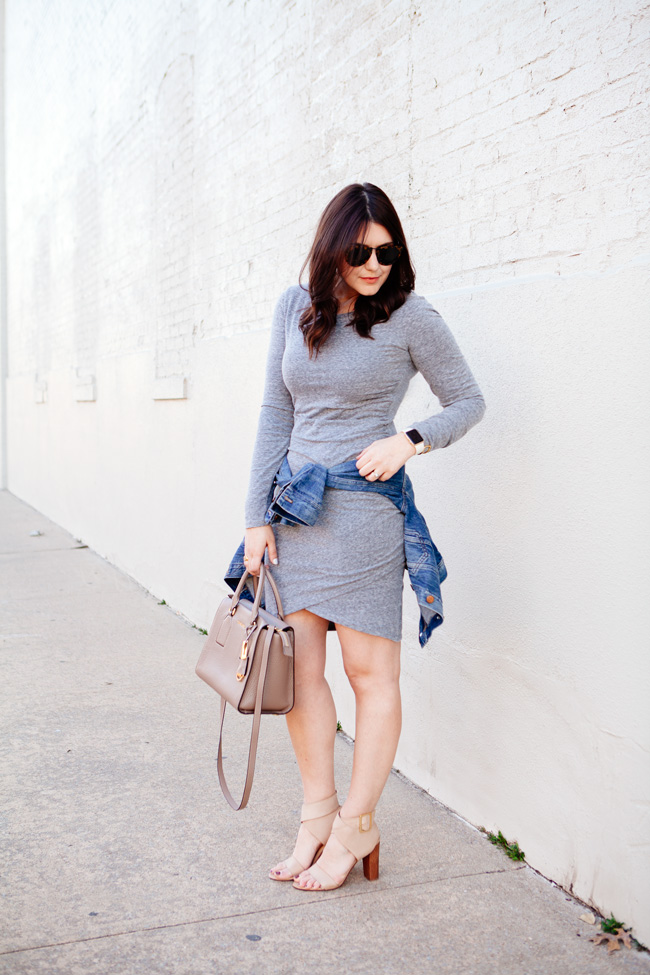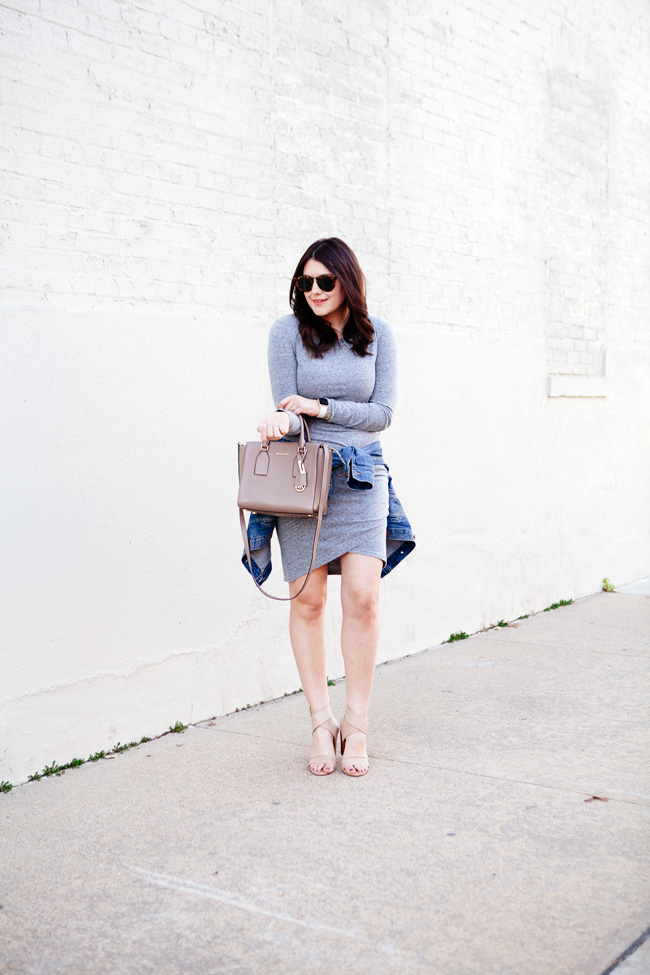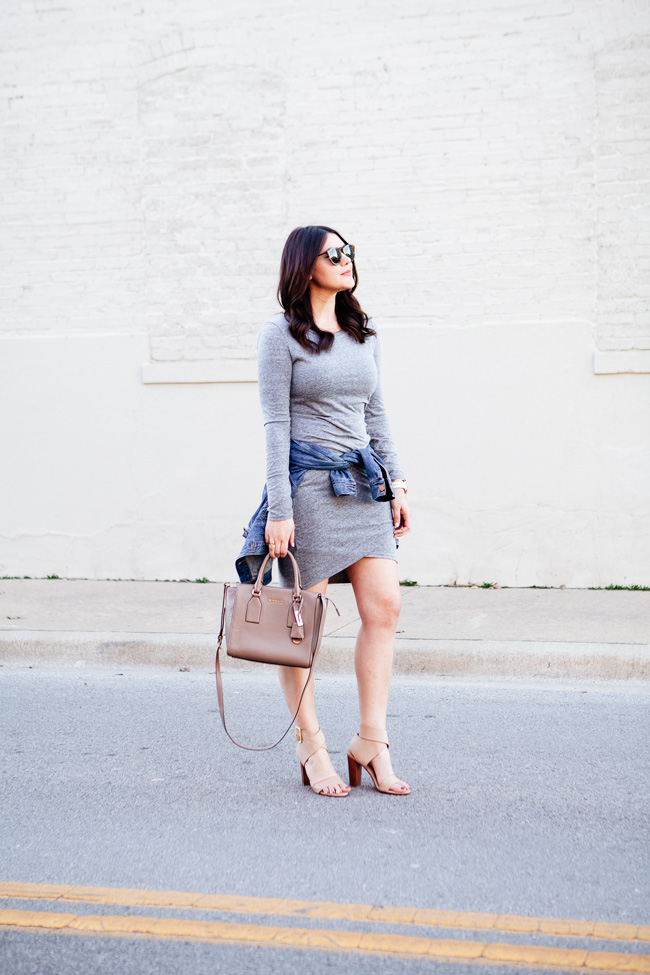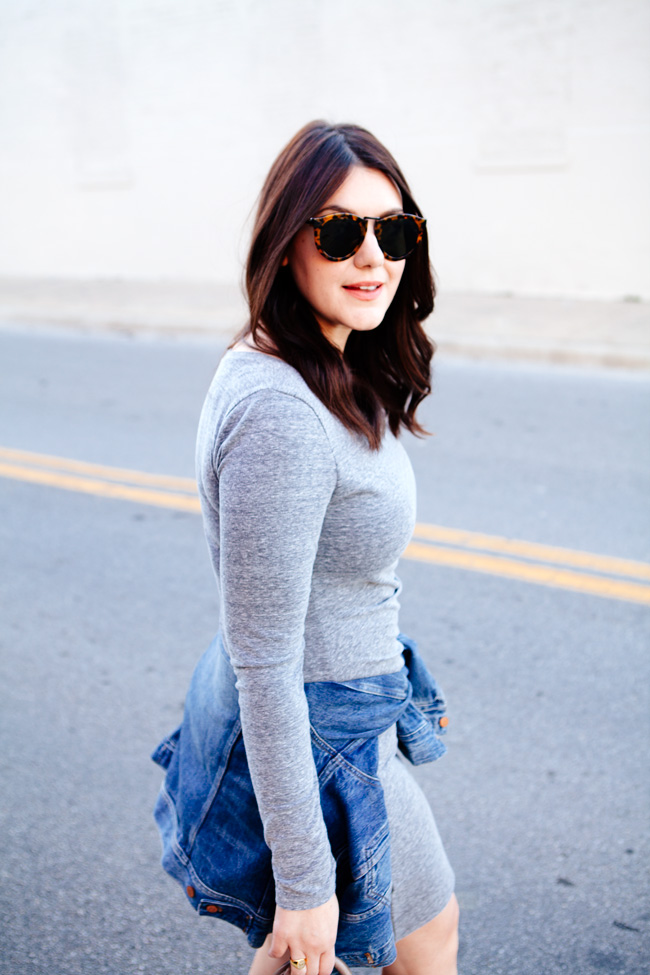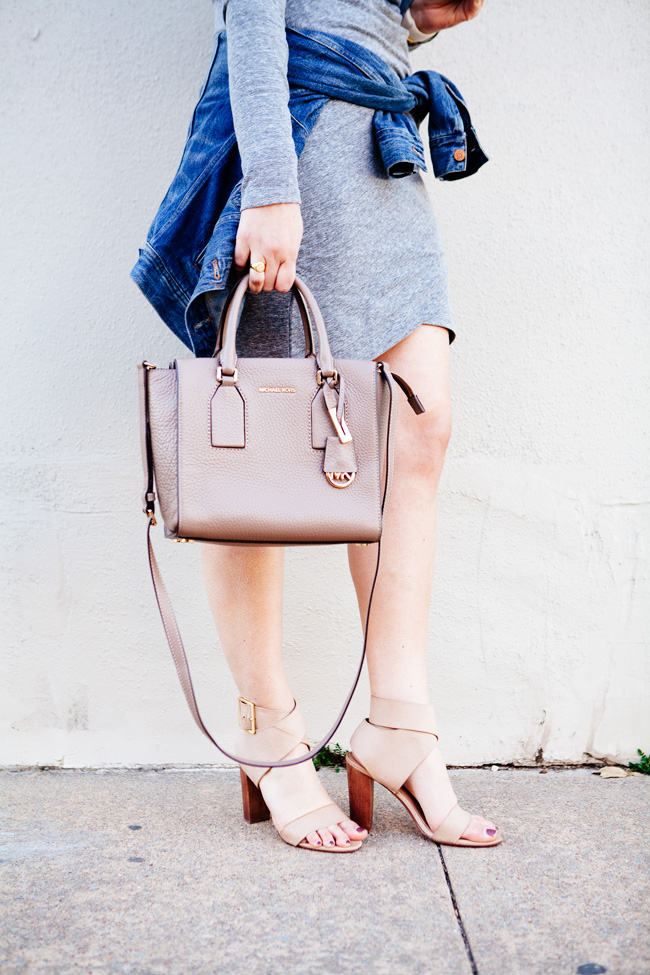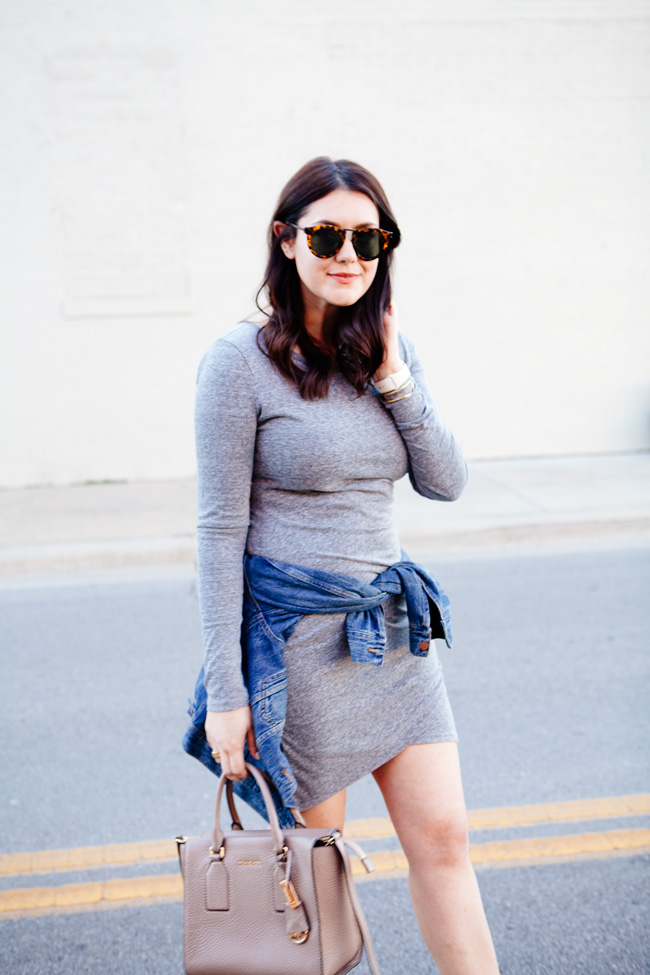 As I have obviously been reaching for florals in this warm winter / spring preview, I've also been shedding the oversized sweaters that I cling to in winter months. One day I was getting dressed and realized that I have created a pretty bad habit of hiding behind lots and lots of oversized tops or sweaters. (My husband makes fun of me all the time. Asks me if I have enough fabric on me to leave the house.) And while I love the oversized look, I had to take a look at what I was doing — do I love the trend or as I shying away from my body? I realized it's a bit of both, but maybe more of the latter. So I've really been trying to embrace my shape lately when getting dressed instead of shying away from it. This body-con dress is — while simple and admittedly safe — feels like a risk for me. I am so not used to showing my shape or really having anything touch me very close so this is a giant leap for me in my comfort zone. It's funny, what is supposed to be a comfortable dress for most, feels like a risk to me. But turns out after wearing it all day, it's actually a really comfortable dress. One small step for Kendi, one huge leap for…
Just for me, actually. Sorry mankind. 
This perfect little satchel is on mega sale right now! I just noticed this morning. Friday mornings and bags on sale. Two of my favorite things.