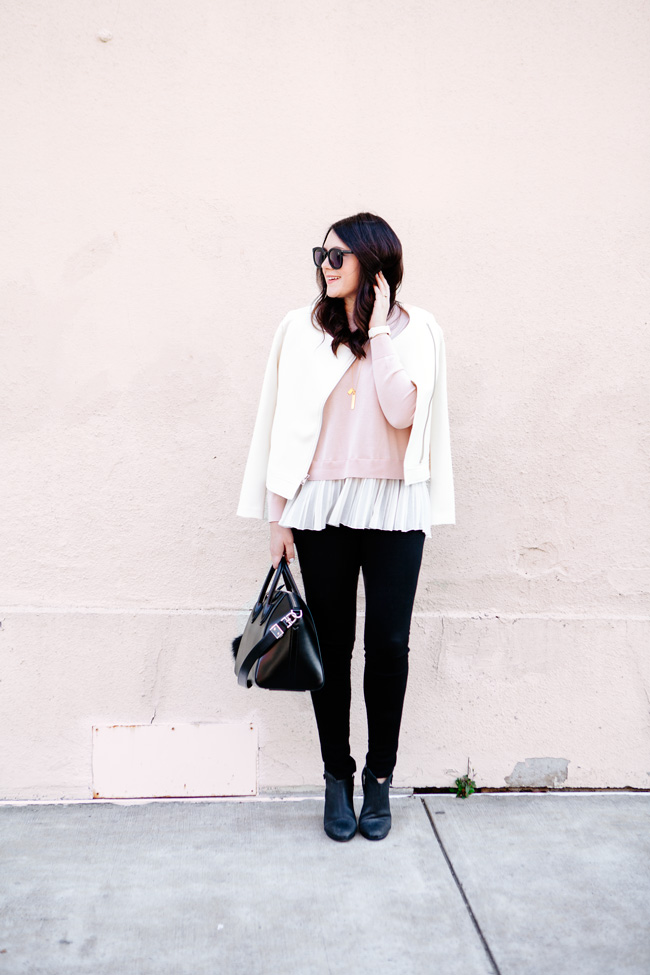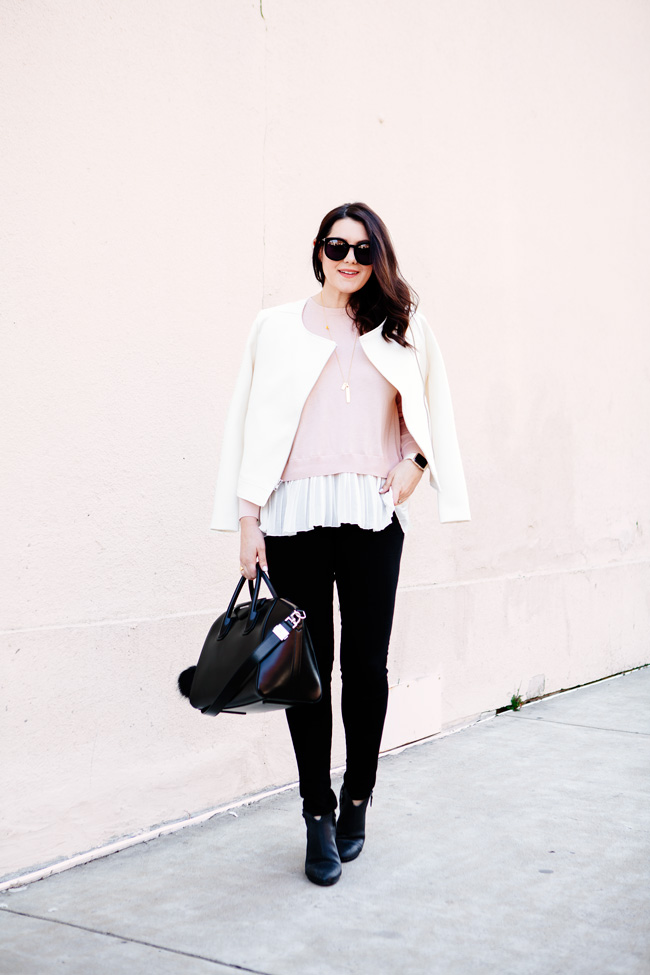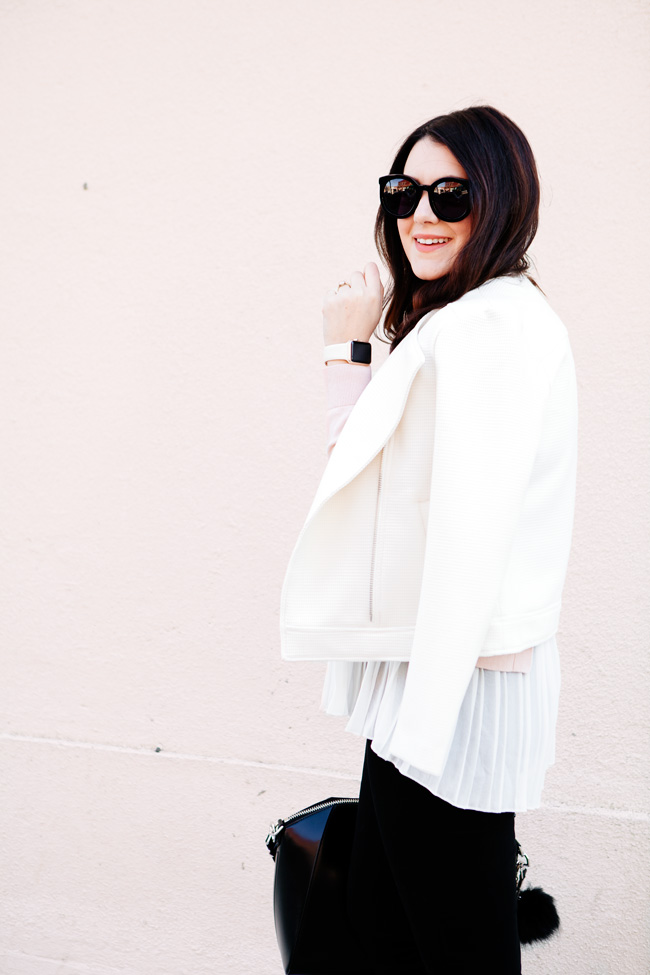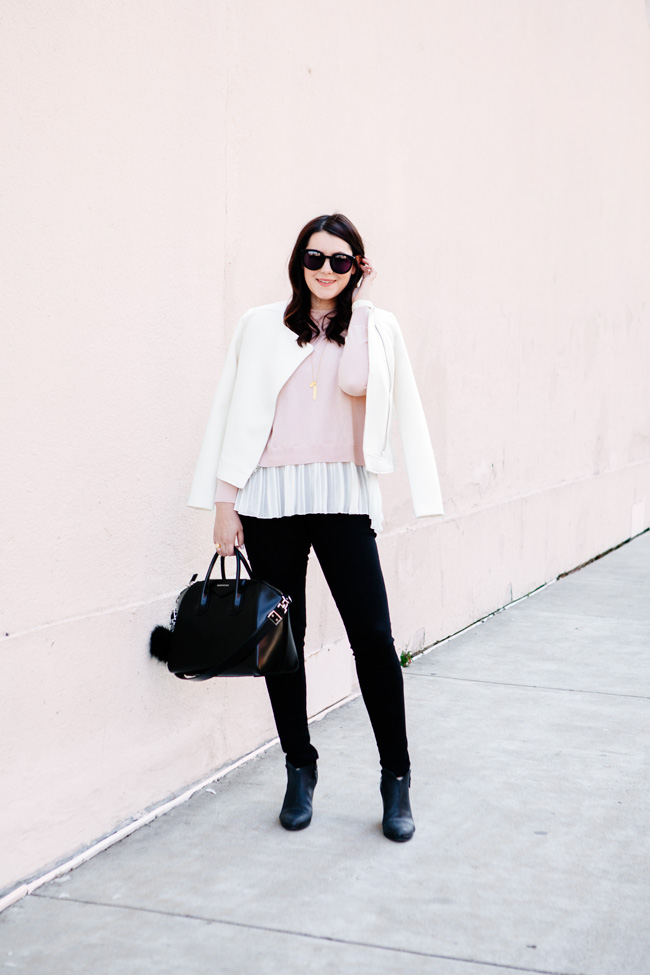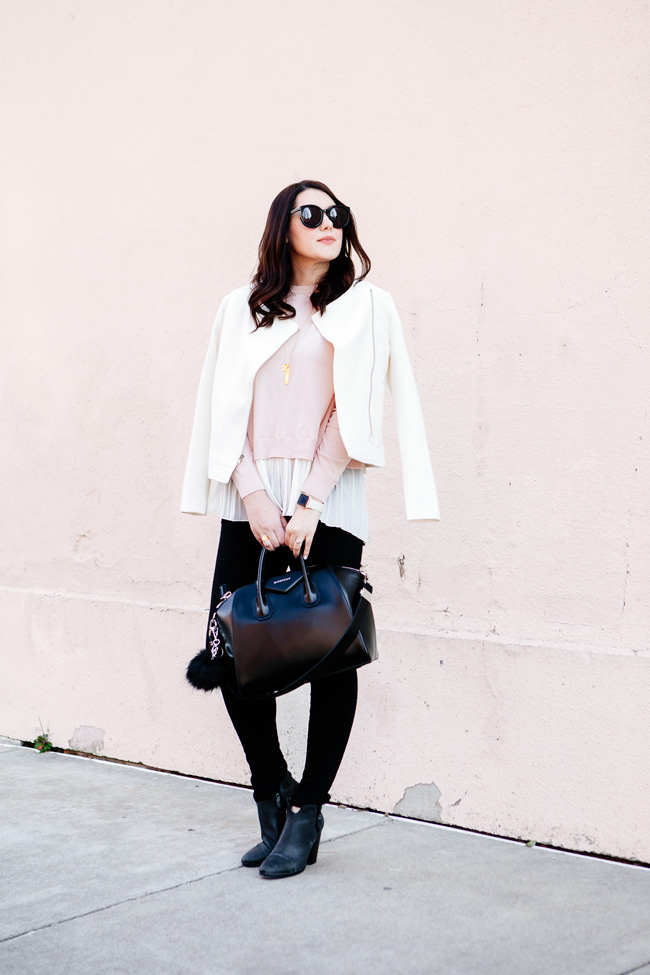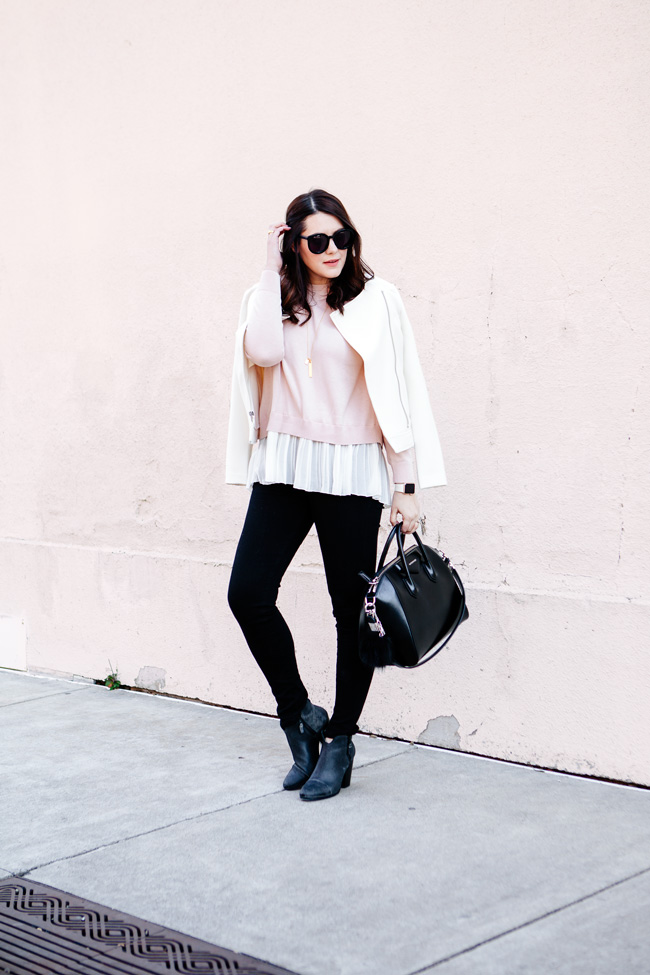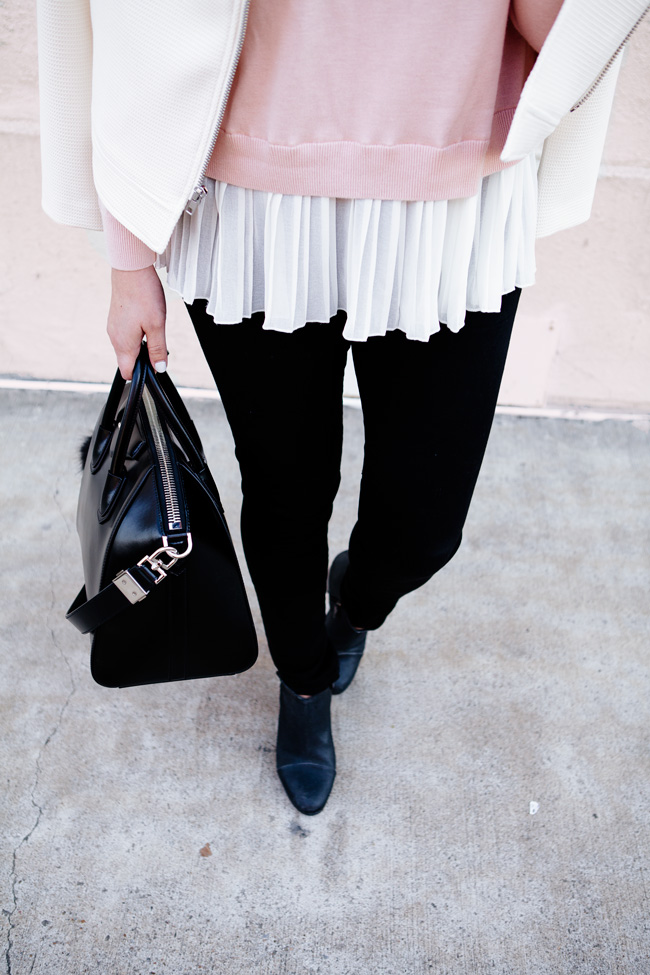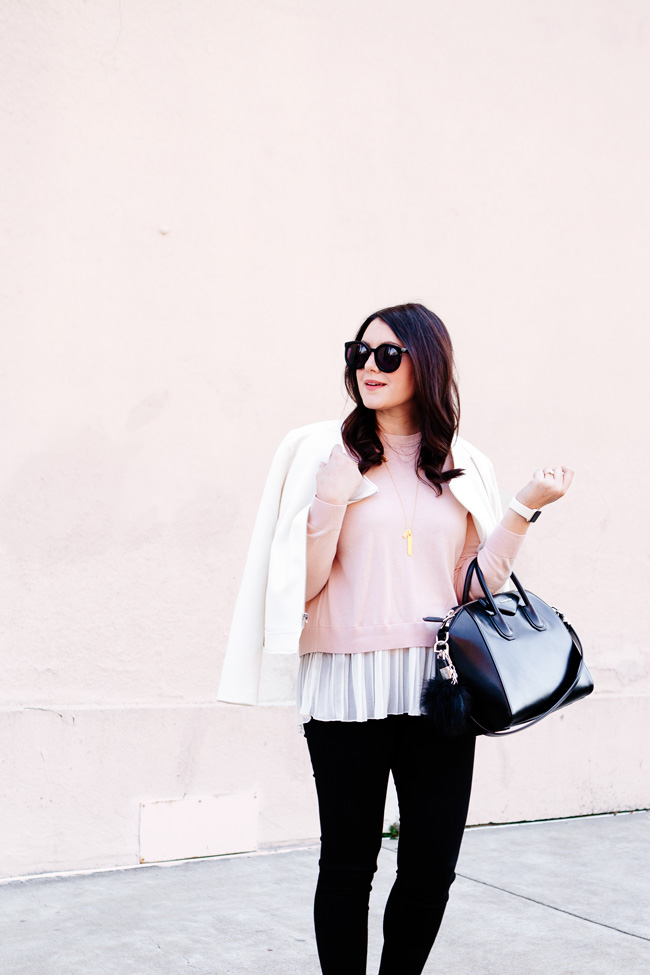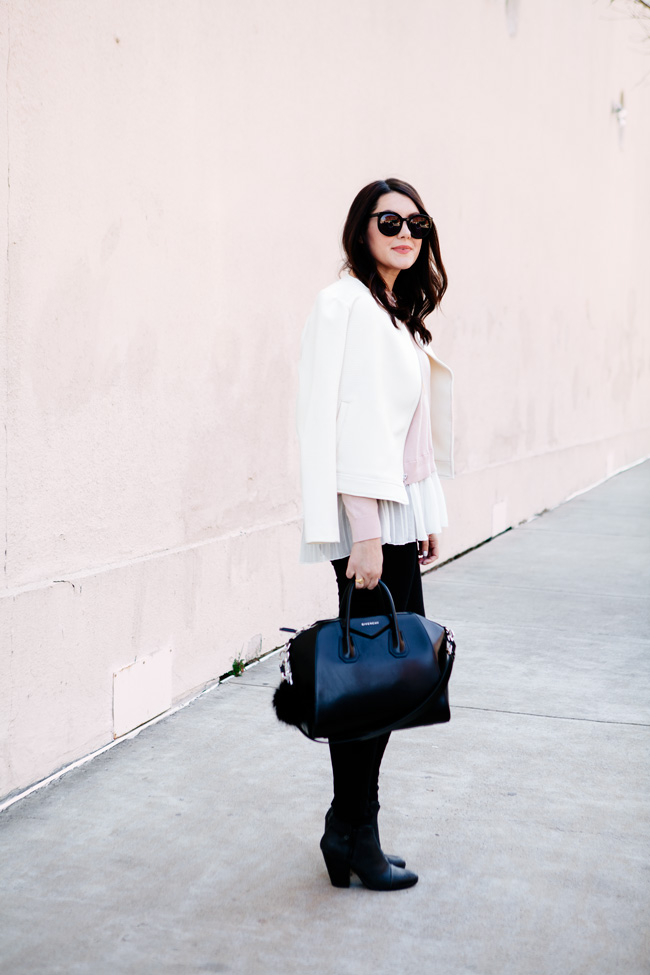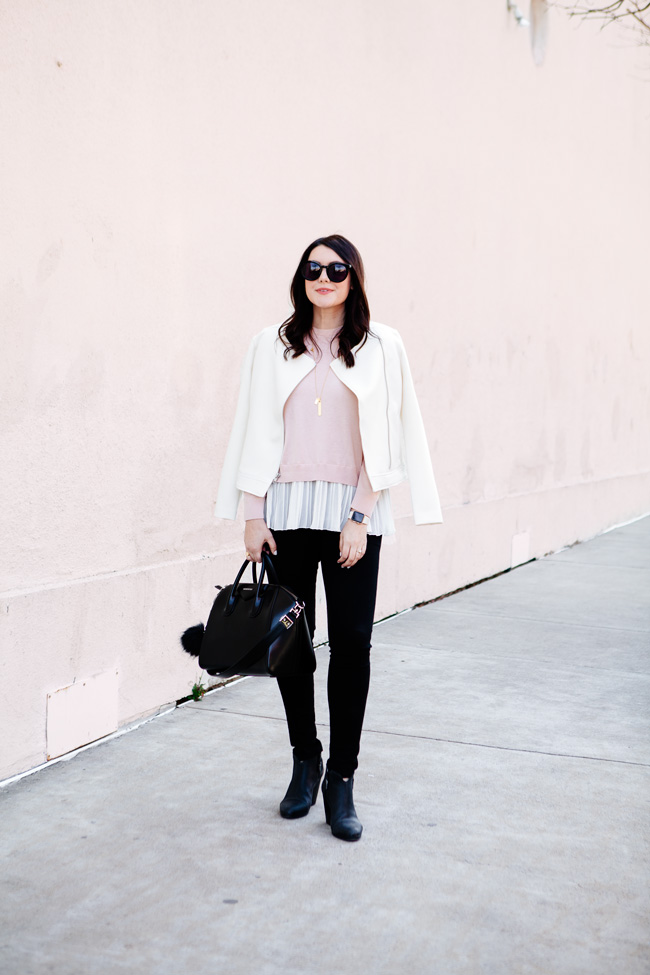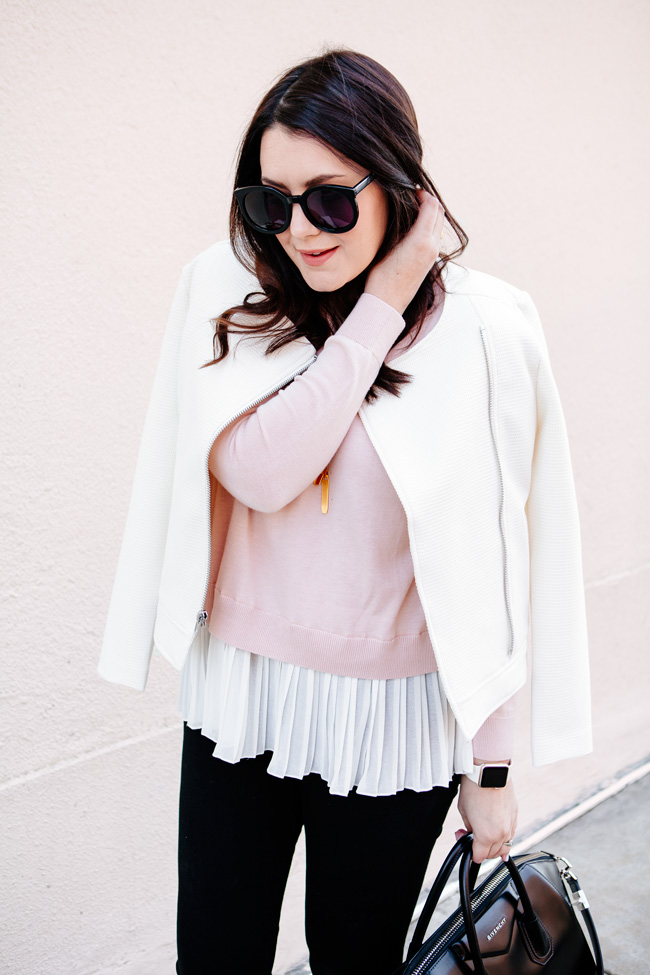 How was everyone's Valentine's? Ours was decidedly low-key, we wanted to keep it easy and simple. So simple that it involved pizza that neither one of us prepared. But one of us did order it…from an app. Okay so we are not great at romance but we do love each other and we do love watching The Office on Netflix together while splitting a pizza and a bottle of wine and if that isn't romantic, then I don't know what is. We are date goals, I know. 
While we didn't go all out with roses and chocolates and gifts, I did however dress for Valentine's because any day that I can rock pink, I will. It is especially welcome on Valentine's.  I couldn't resist this precious pink sweater with the pleats underneath when I saw it. I feel like an adult ballerina which is always a good feeling. A lightweight sweater is always a nice transition into spring, for those days that don't quite cooperate with my preference of 75 degrees and no wind, no rain, and limited humidity so my hair works. That's not asking too much now is it? I don't think so either. 
Back to winter to spring transition dressing, I've been reaching for all sorts of lightweight jackets lately like this off white one. It's such a nice transition from winter coats; sometimes I feel as if they cover my whole vibe. Jackets seem to add to the vibe of my outfit, rather than take it away. I love having that extra layer in those in between seasons, for warmth of course, but if I'm being honest it's mainly for style. Let's be honest — it's always about style.