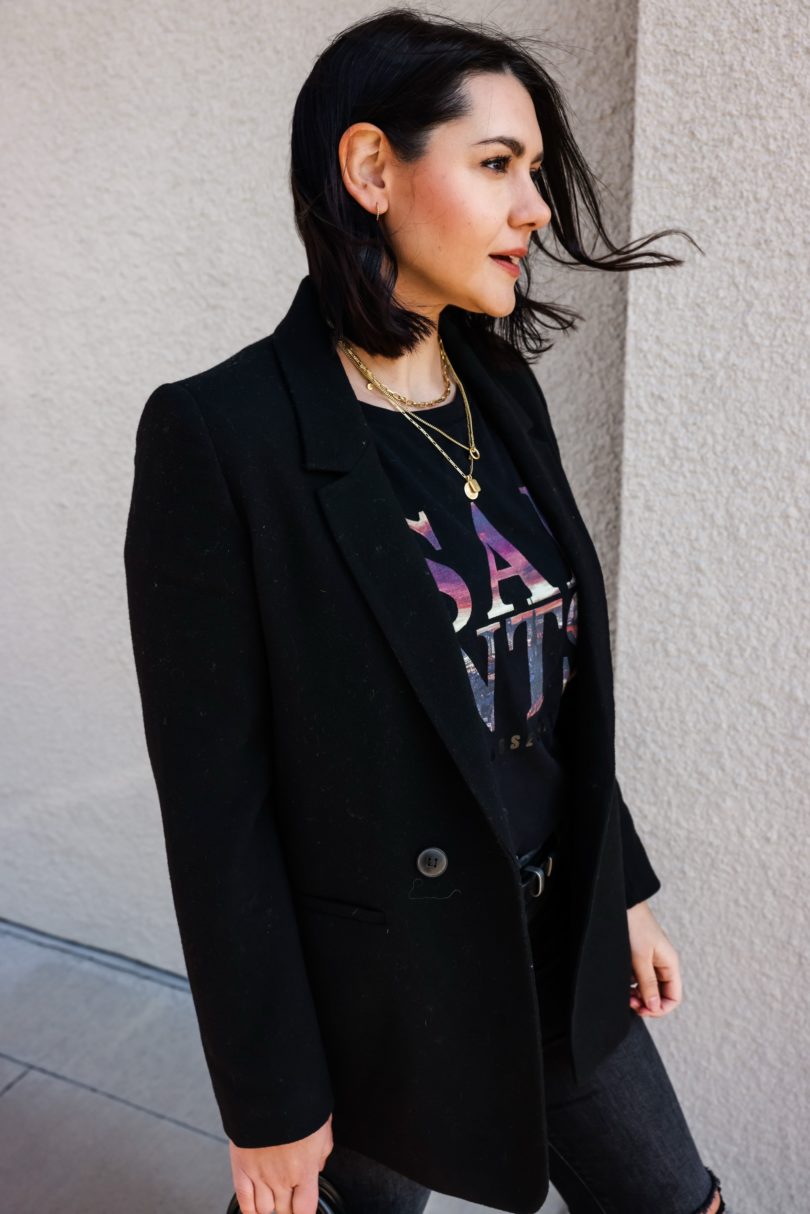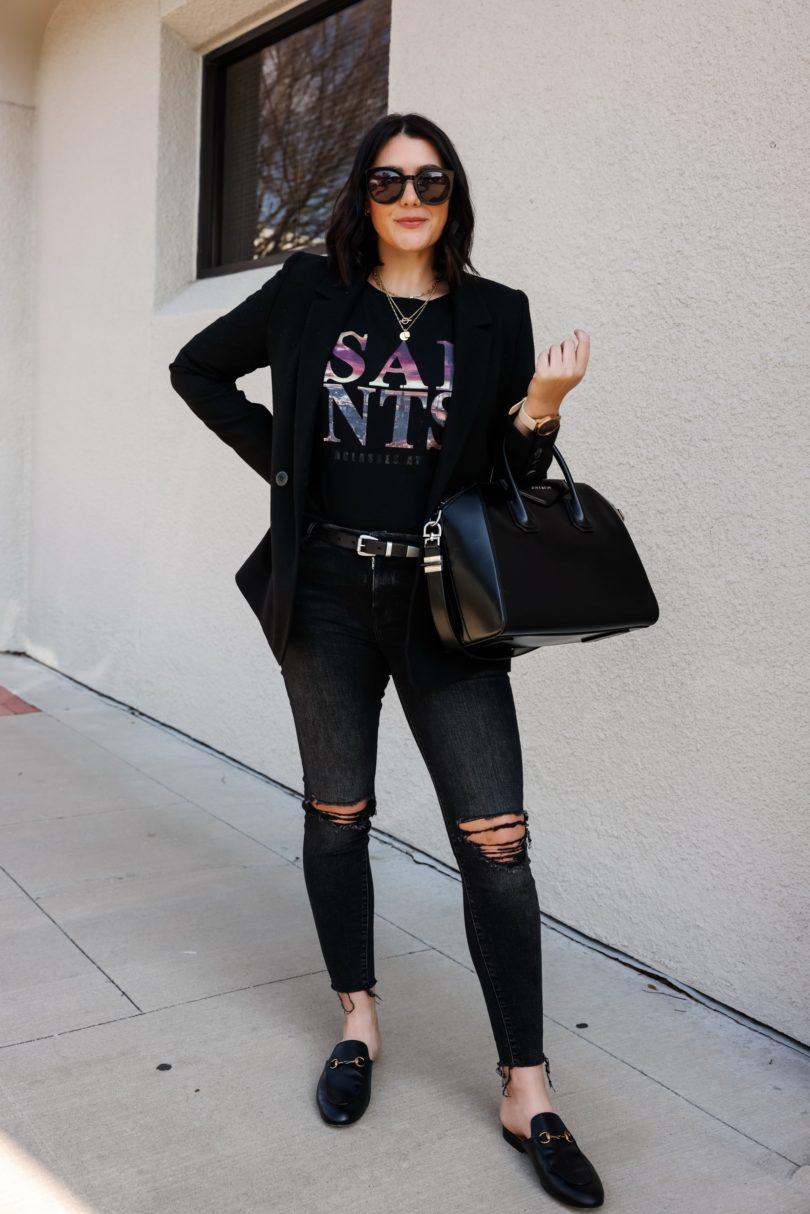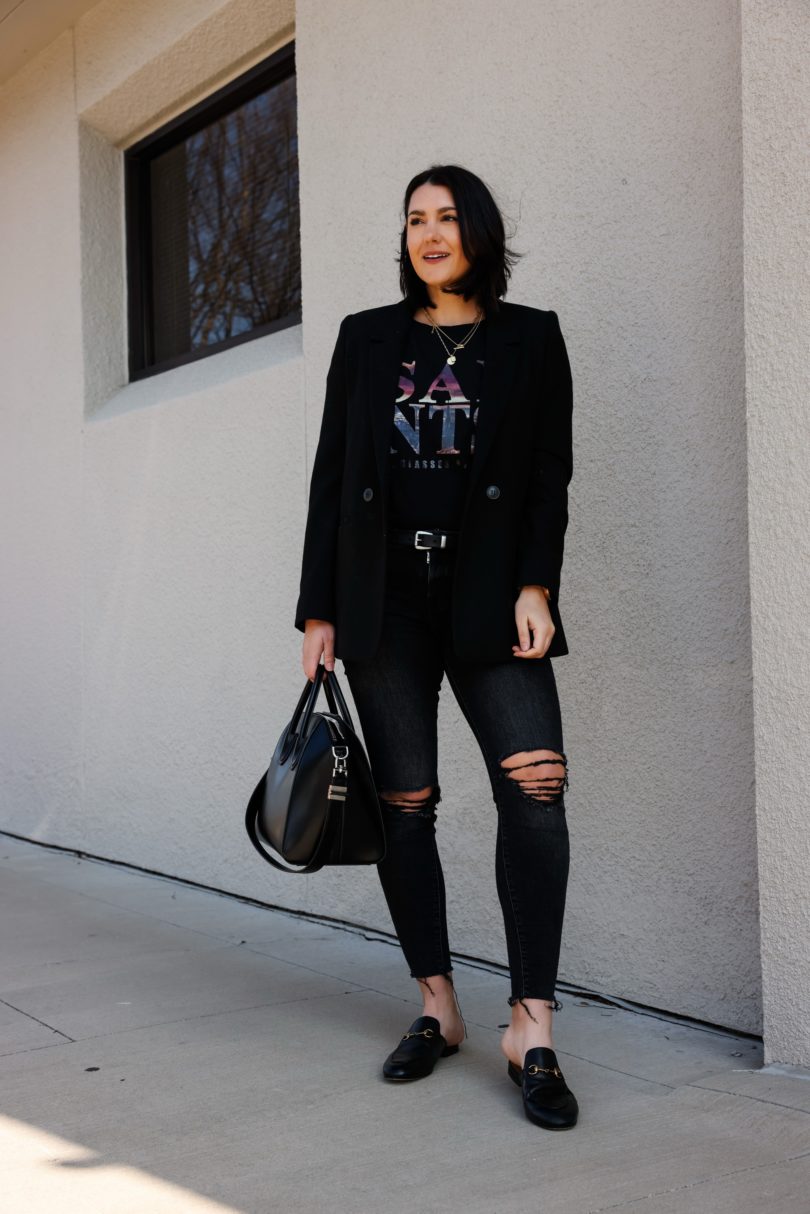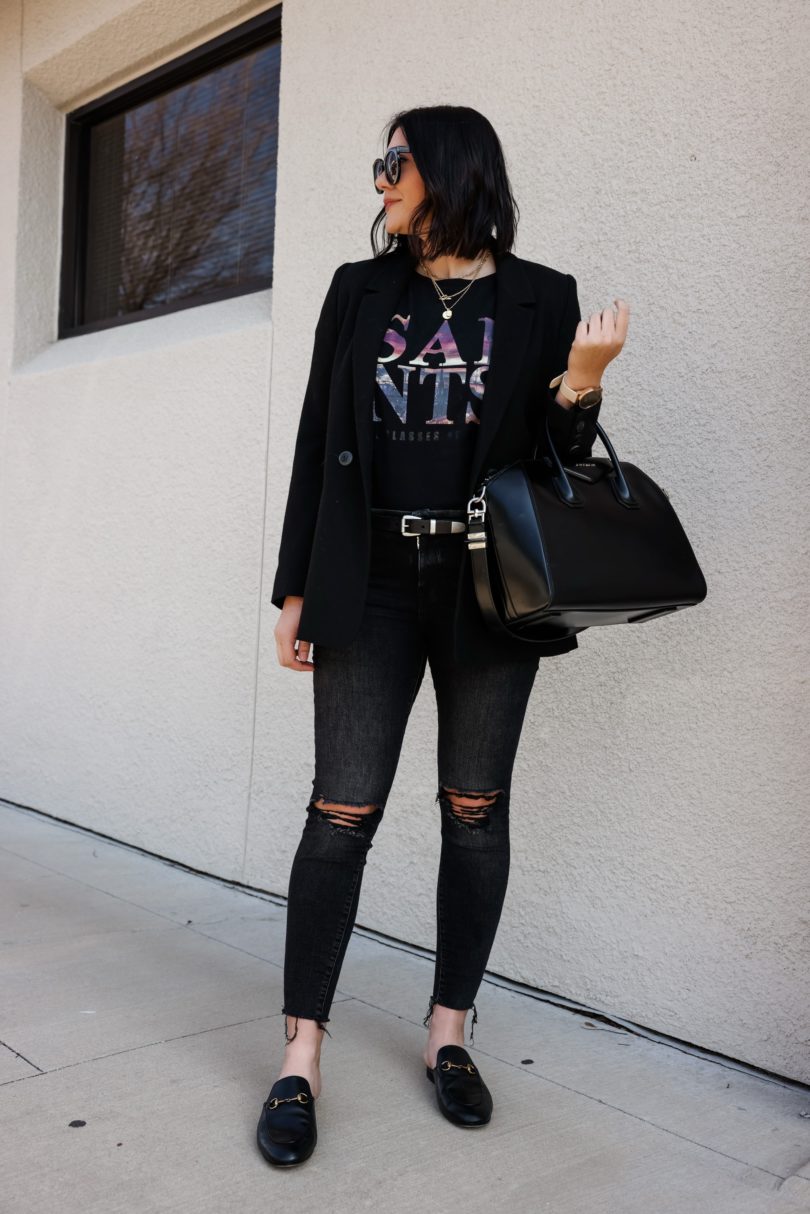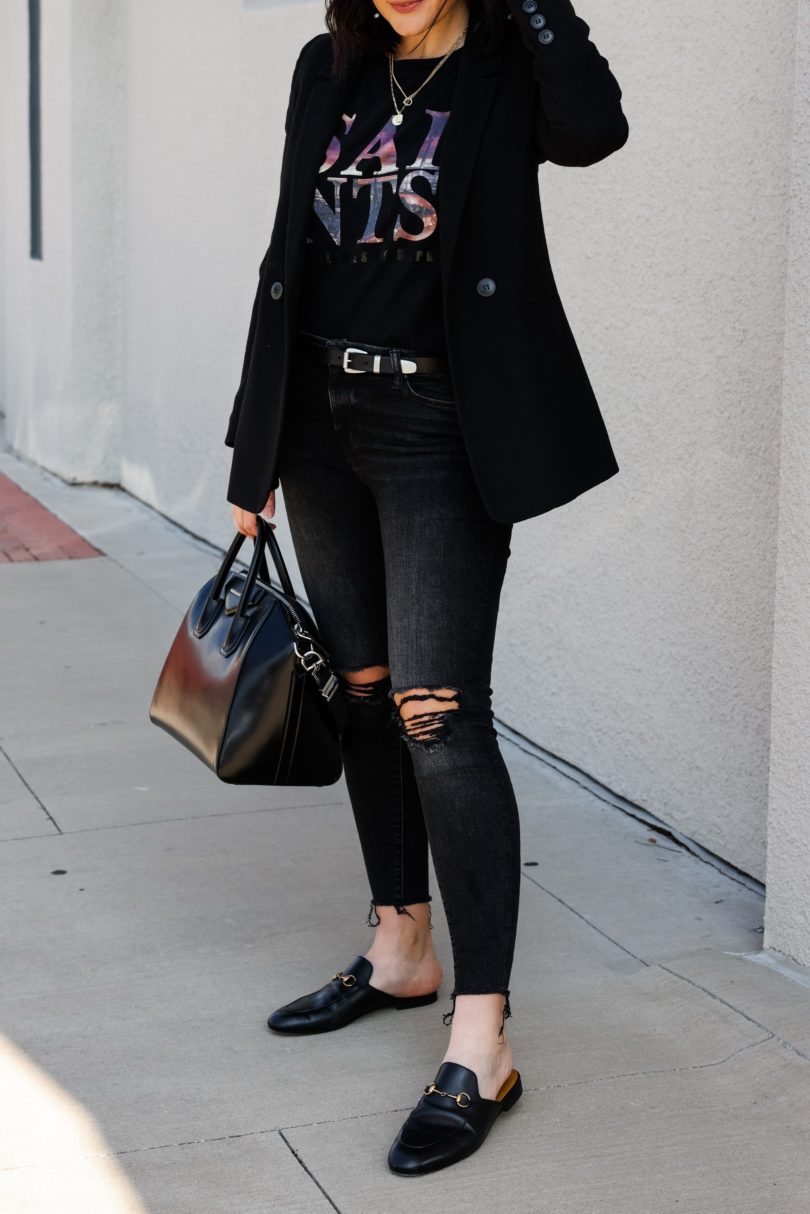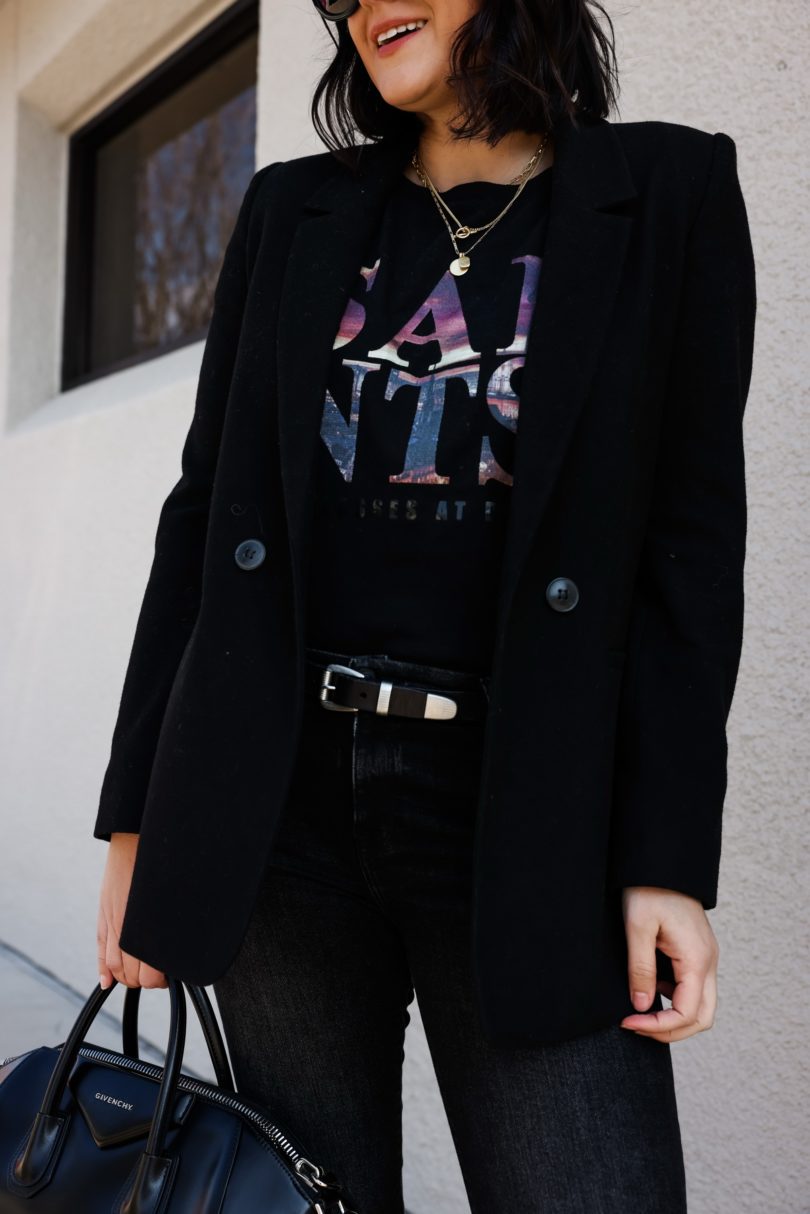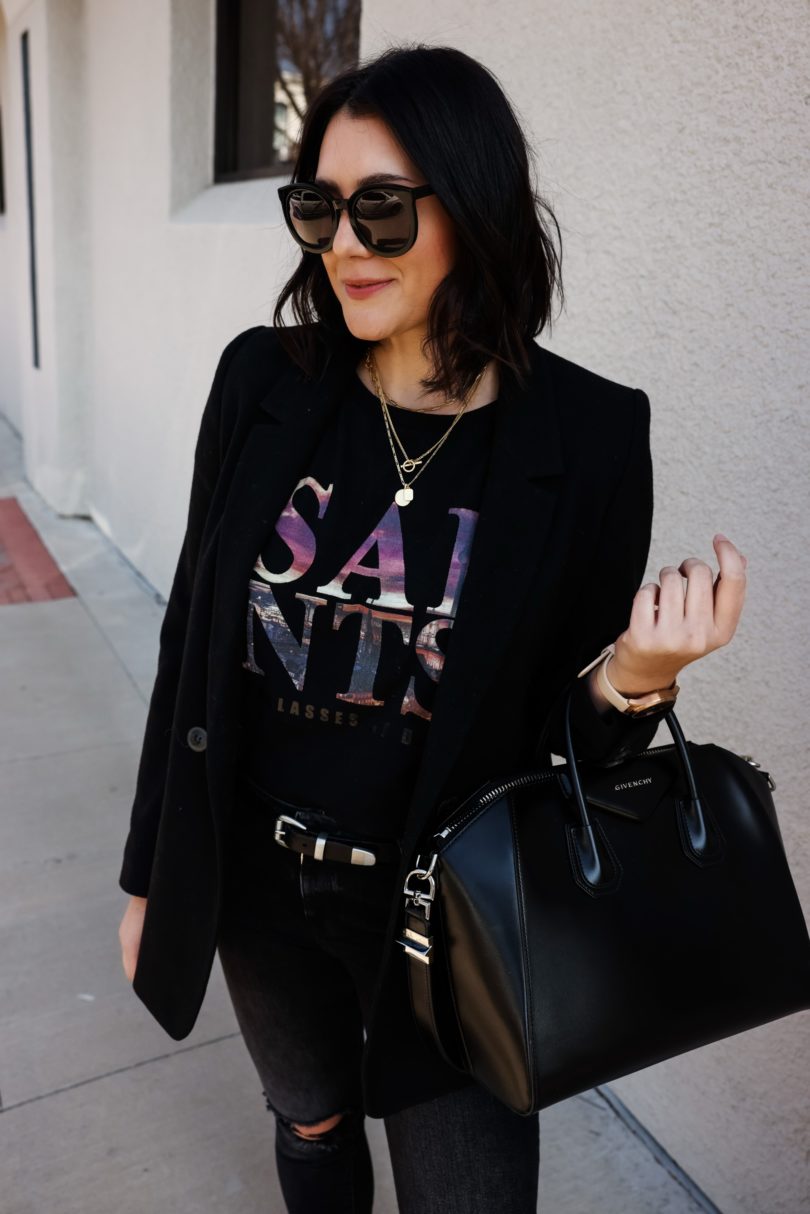 While there have been tepid rumors that skinny jeans are dead (lol), I got to thinking about trends that are kind of always "in."  The one on top of my head was a graphic tee — a graphic tee is always in style. The graphic may change, but a cool tee will always be welcome. This modern take on the trend came to us during the J.Crew-era, around 2011/2012; the good ol' days when Jenna Lyons was our queen and we worshipped pattern mixing, layered sweaters and chunky necklaces. It was a simpler time, I think we can all agree. One could argue that the graphic tee is just the band tee reimagined, so this trend has been around since what the 70s? (Someone tell me when band tees become super popular, if you know.) But since 2011, the graphic tee has always had some place in my closet. Like I said, the graphics have changed but the overall idea of the graphic tee has stuck around from season to season.
This year the graphic tee seems to be one bold image or statement with words only. It doesn't even have to make sense — for example my tee is from the brand All Saints, so it spells out 'SAINTS' in an embroidered thread (which is what makes this tee so cool) so that all tracks so far. But then underneath 'SAINTS' it randomly says 'sunglasses at night'. What a weird thing to put on a tee, but it's 2021, baby and anything goes. I didn't even read the words on this tee until I got it home, I just liked the tee itself. So just a word to the wise — make sure you read what your shirt says before buying it. 😉
I'm kind of into the black and white options these days of graphic tees so I rounded up a few good options below!
a few graphic tee options
I like to pair a graphic tee with a blazer, always have in fact. There is something so effortlessly cool about a graphic tee and blazer combo. Of course, you can wear your tee with a cardigan, a denim jacket, anorak or on it's own. A graphic tee is happy to be the center of attention, a true Leo.
layer your graphic tee