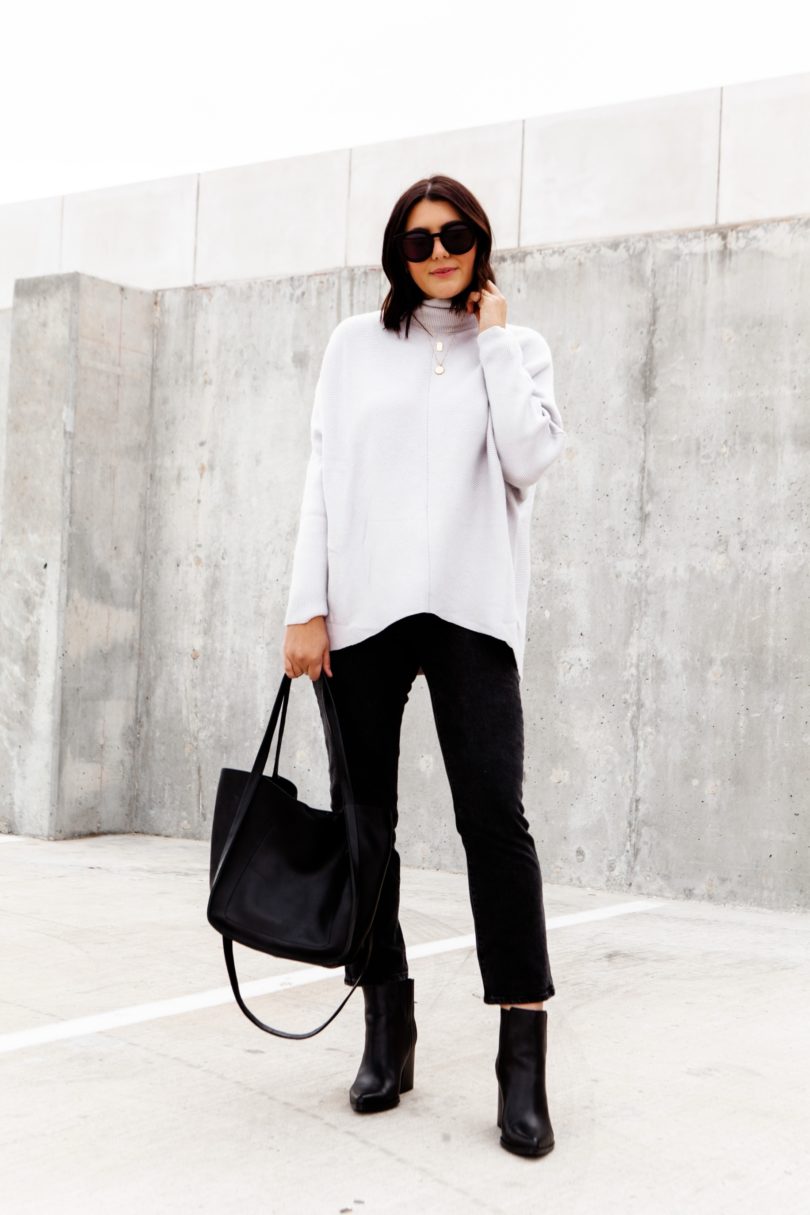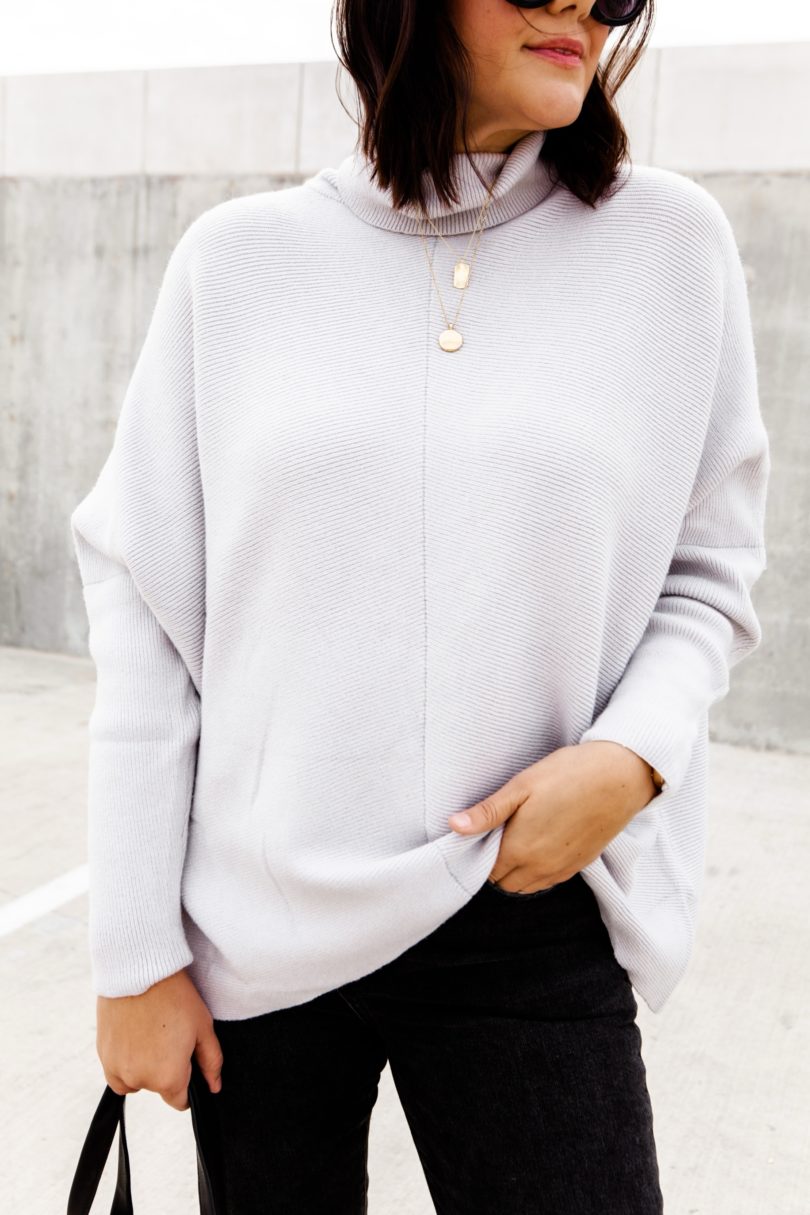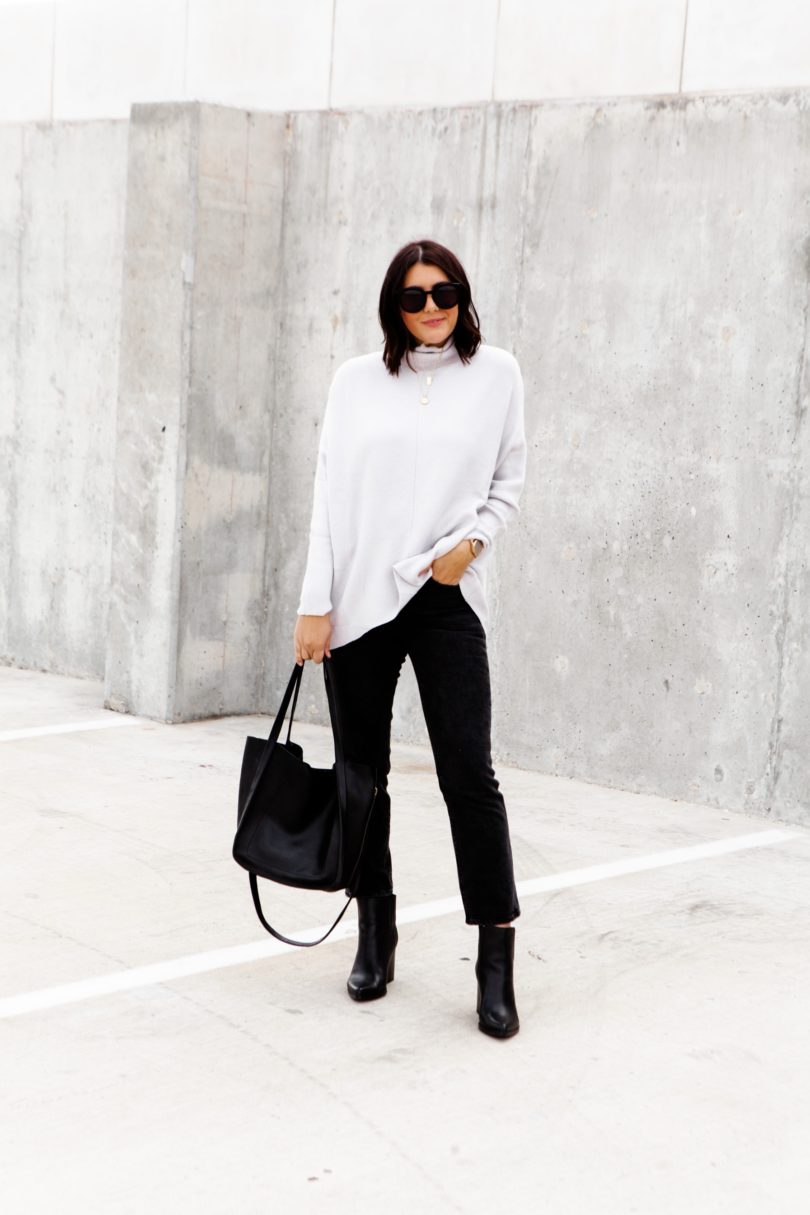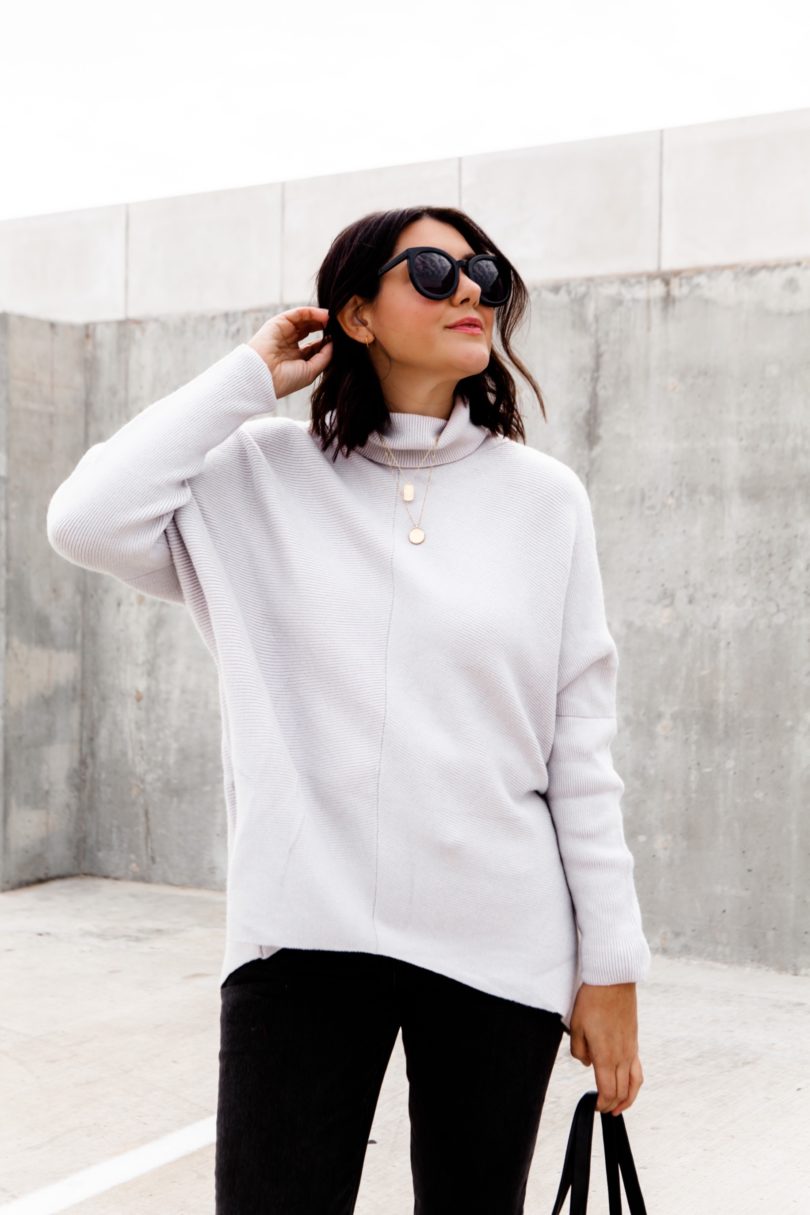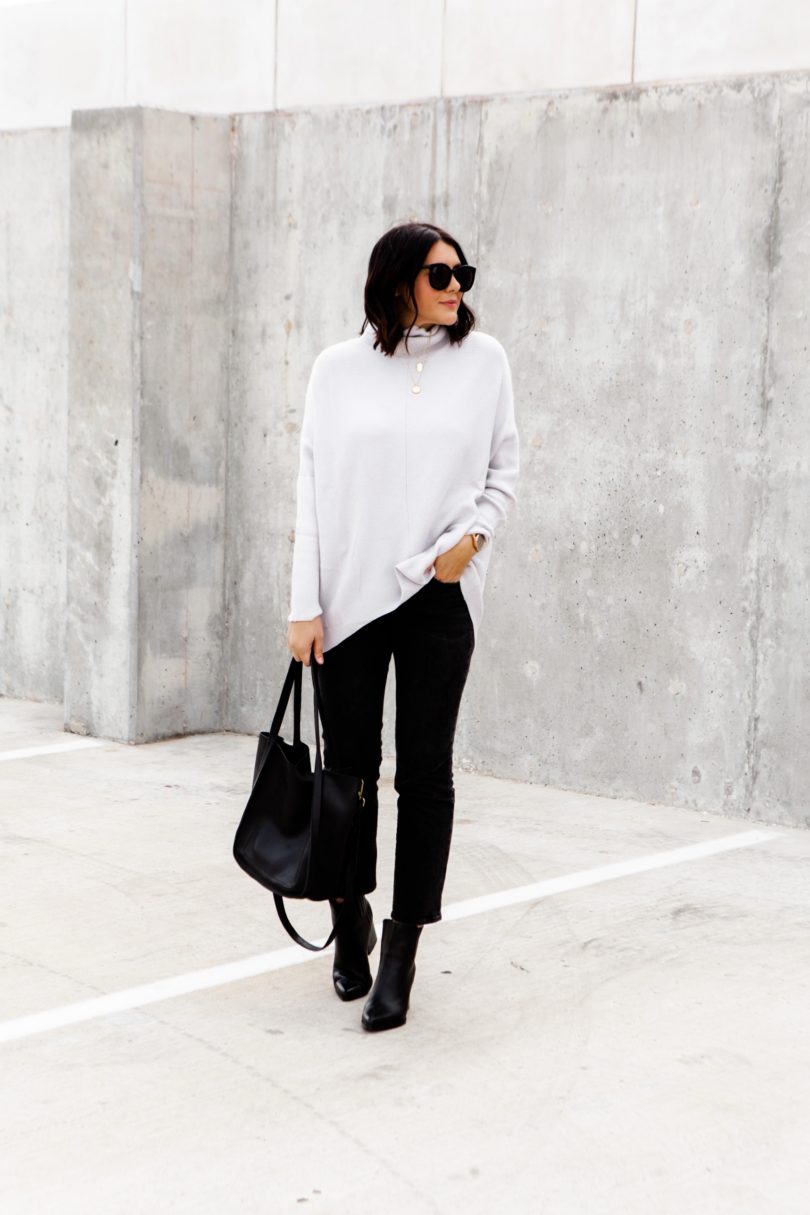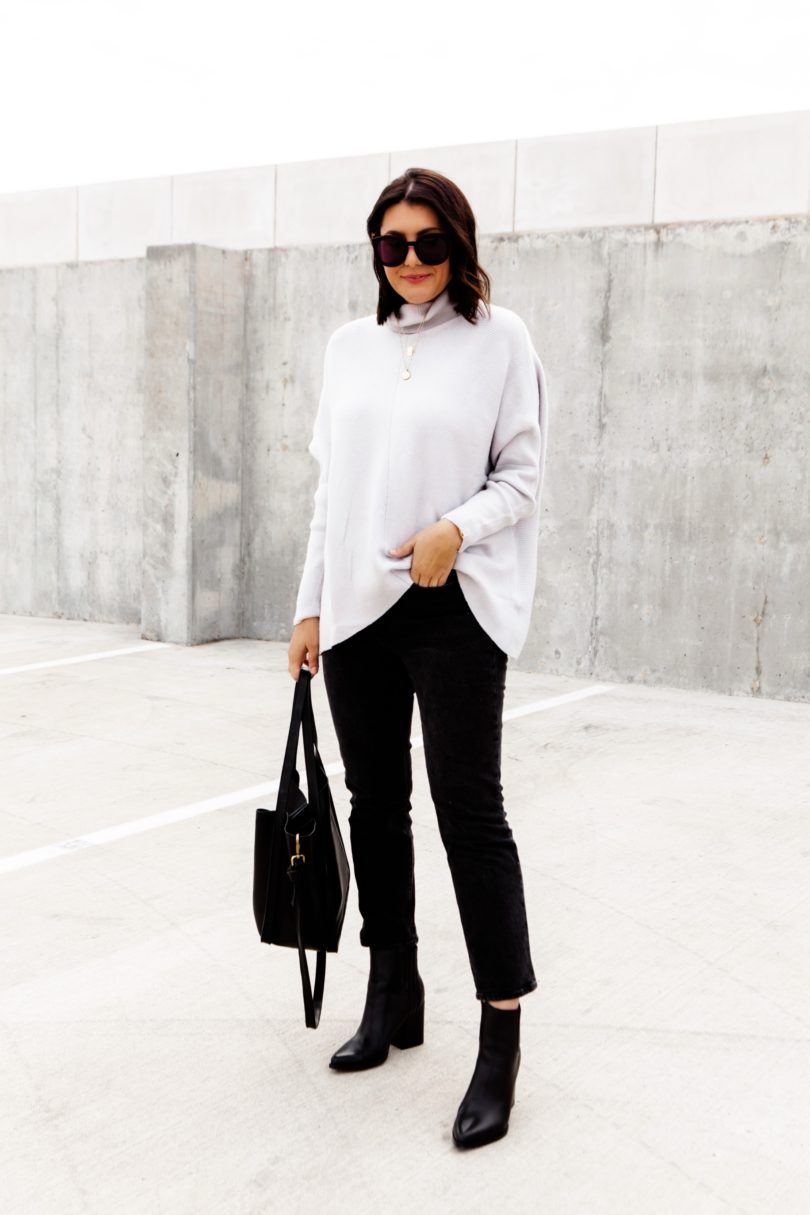 Last year I stumbled upon this sweater and bought it in the ivory (you can see that post here.) And I loved it immediately, started making plans for another one. But the winter was over before I knew it and I never snatched another one. Fast forward to this fall and I remembered this diamond in the rough and picked it up in this nice light grey — the perfect companion to my ivory sweater. They're getting along wonderfully — happy to be reunited. Thanks for asking.
So what do I like so much about this sweater? It's super soft. That's basically it — it's the softest sweater I've ever put on my body. It's soft and loose and you can get lost inside of it if you're not careful. I lost an arm for a half hour. I am in the size medium here and it 'fits' as in it's on my body and it's not falling off. It's a oversized fit so just be prepared for that, but the ivory one I have is in the large. I prefer the medium for a bit of a shorter look, but the large is nice if you want a tunic fit. Find this under $35 sweater here!
Also I'm trying to branch out and not just wear my skinny jeans with every sweater I own. I'm loving this untucked look with a Demi-boot jean. It's a vibe and I like it. What about you? Have you branched out into non-skinny jean territory this year or are you staying tried and true? This pair is from Madewell! Great fit, true to size for me! Find them here.