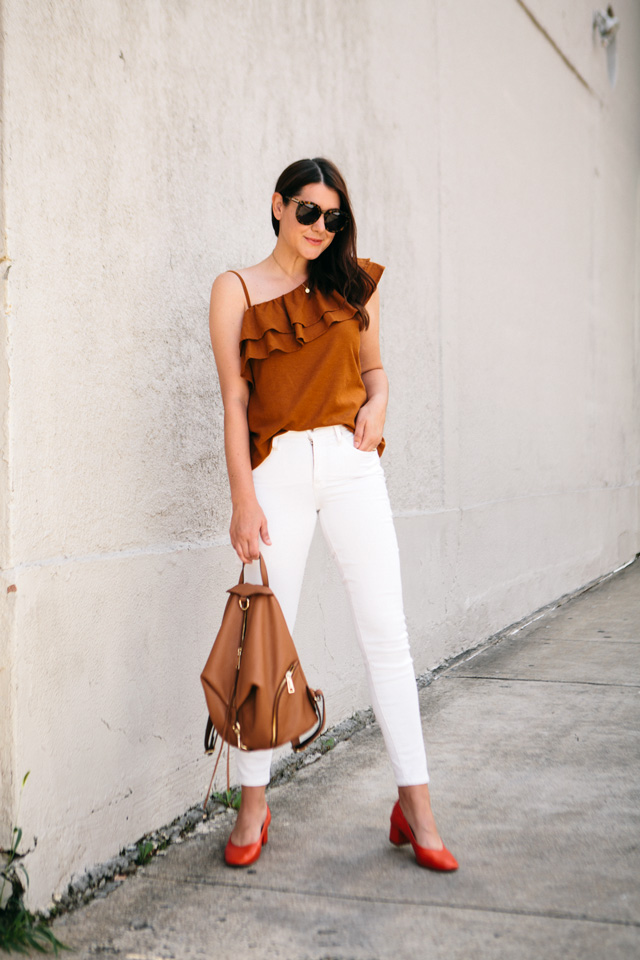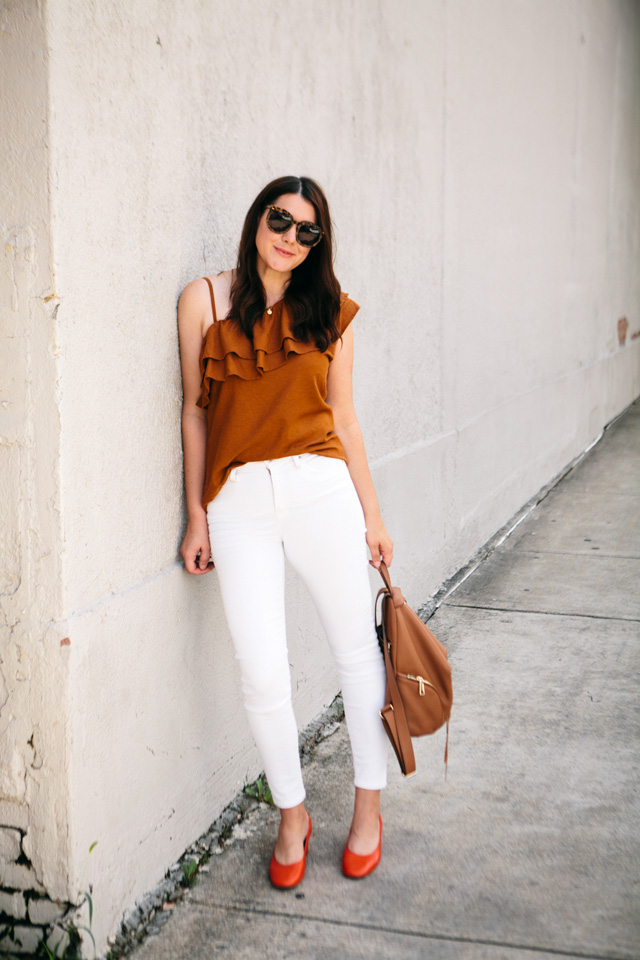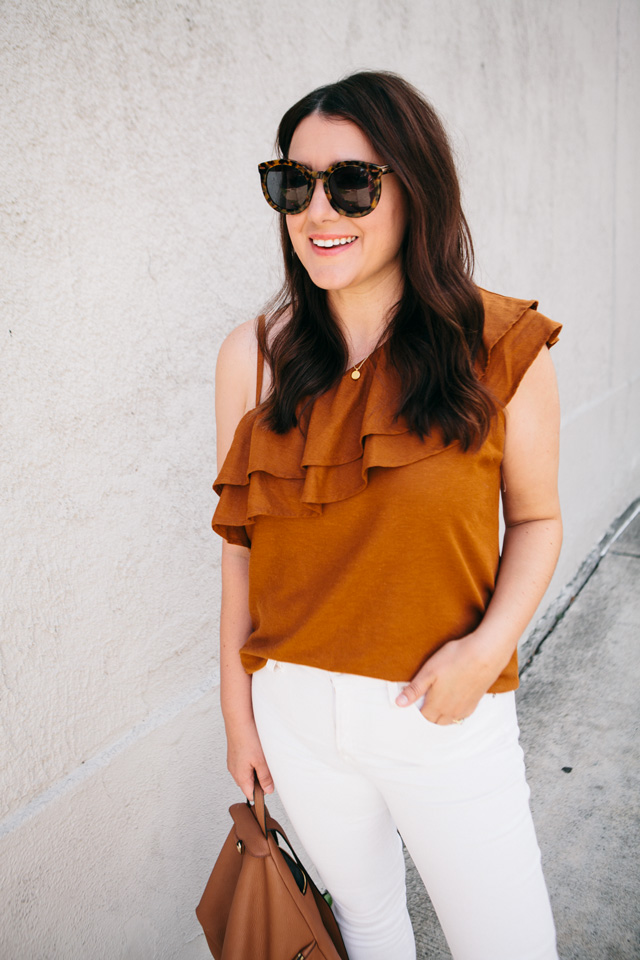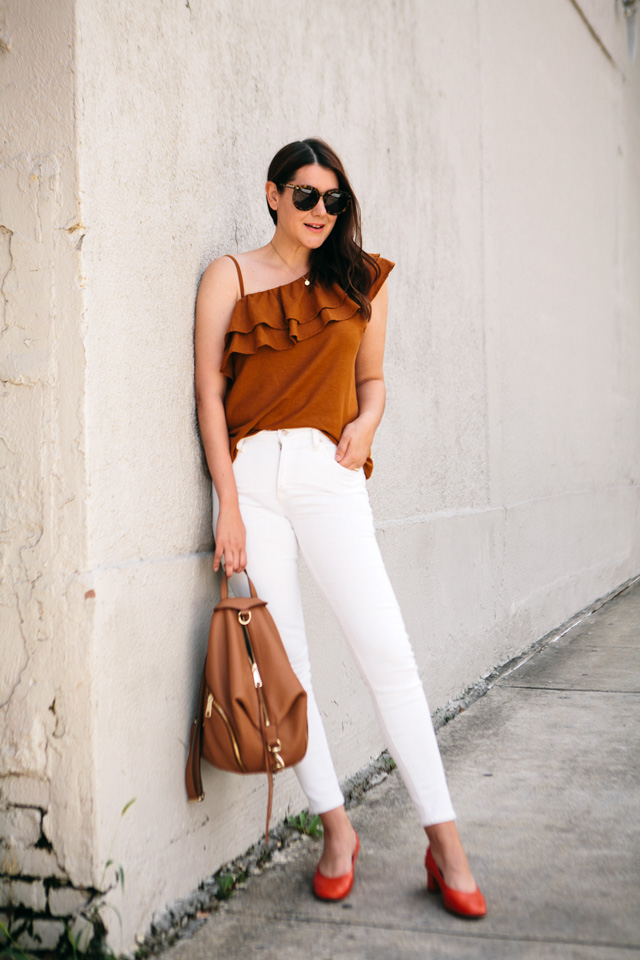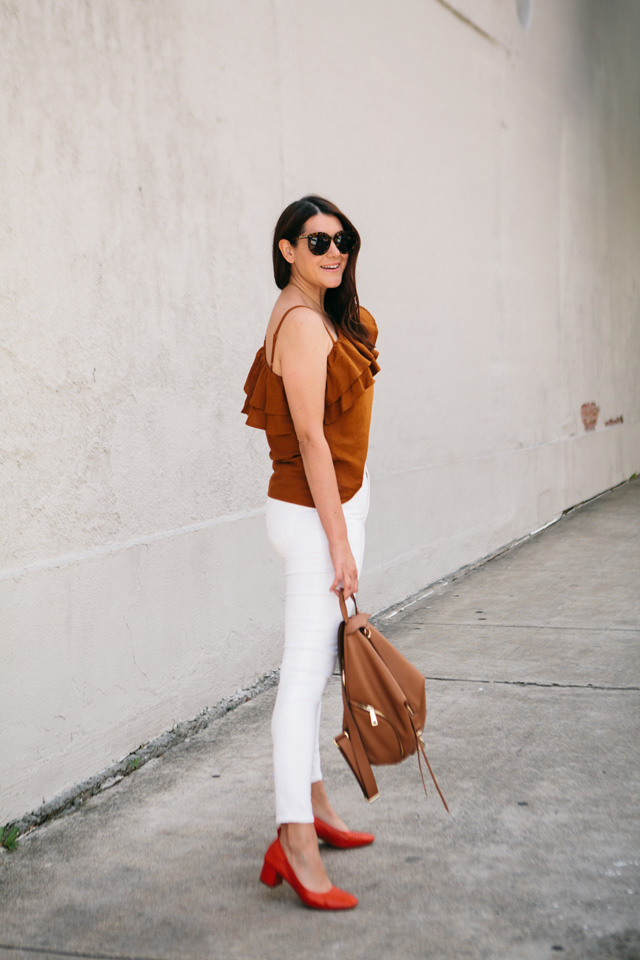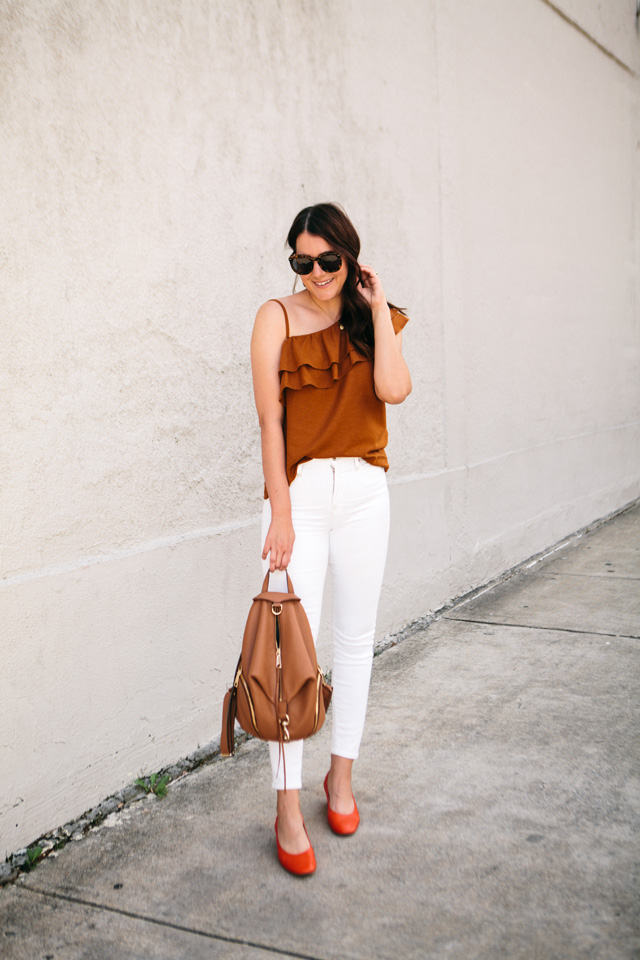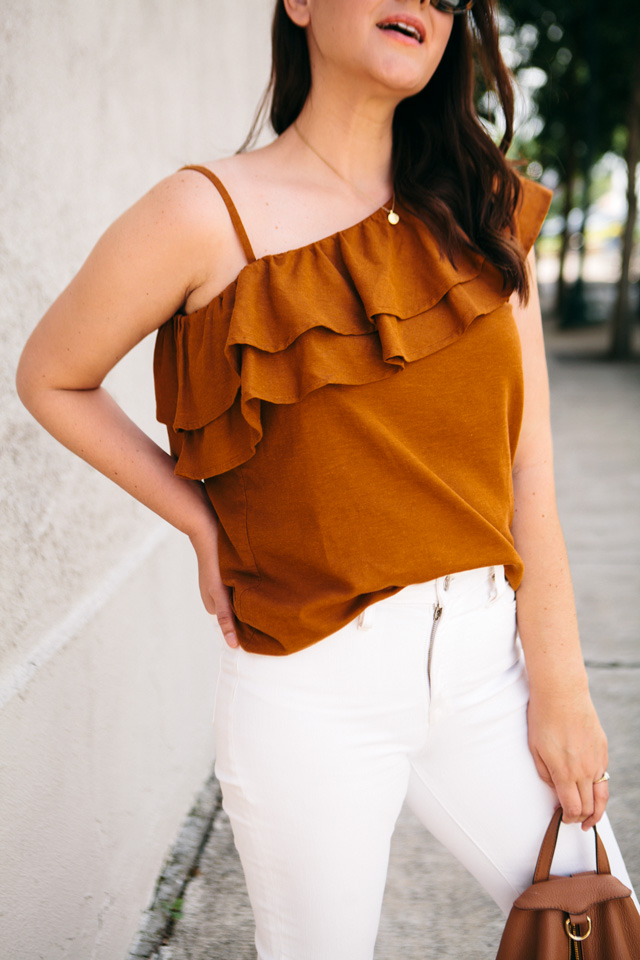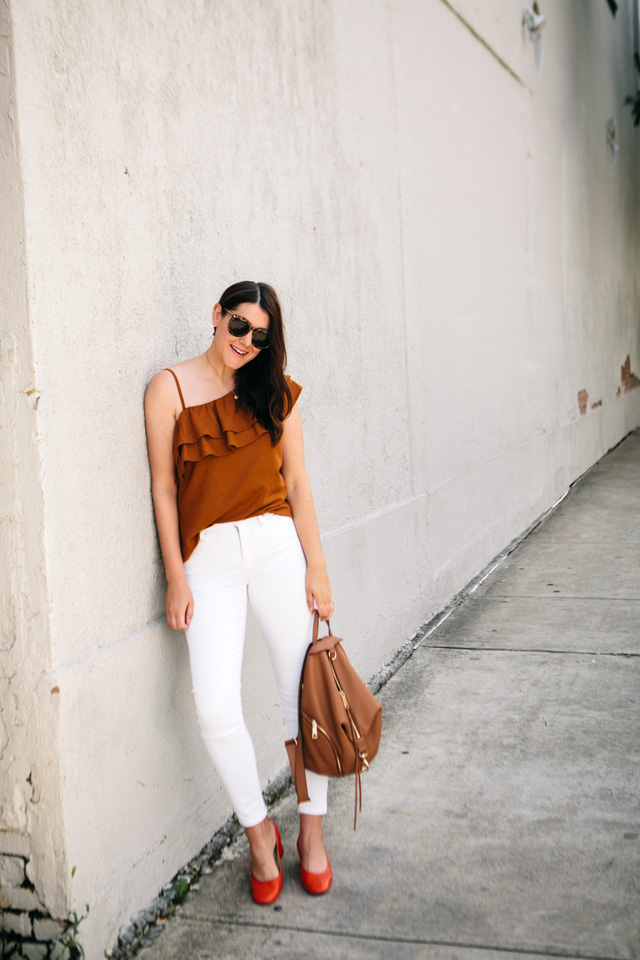 On Sunday afternoon, if we time it just right, my mom and dad will watch Gemma so Bryan and I can have a date night to ourselves. Yesterday afternoon we timed it just right and got ourselves a date night thanks to my parents. We sat outside and grabbed a quick glass of wine at a winery downtown and then we headed over to a new place in town (The Yard for local Dallas / McKinney people!) and grabbed dinner inside. We love patios but yesterday was like 1000% humidity and let me tell you, a patio was no place to be. Do you know those days that you get ready and within 15 minutes of being outside it looks like you just came from the swamp or the gym? That was yesterday. I'm sure when we went to pick Gemma up my parents wondered why we went to a water park. I just hate when I get ready and my hair is looking pretty fantastic and then BOOM humidity wins. My makeup didn't stand a chance either. Next time, I'm going bun and done.
But these photos were before the mess of humidity got to me so my hair is looking just fine. Doesn't this top scream 'take me on a date!' OR even better ' take me on vacation!' I consider this a gem of a find from Old Navy. I didn't find it in store (still trying to perfect my in-store shopping) but I found it online kind of buried in their tops. I instantly loved this tobacco / cognac color but it does come in a few other options. You can't go wrong with the black one either! In fact, when I style this top in my 30 x 30, I would say you could wear the black one in the same styling as this one. Oddly enough, these two color ways can be swapped out easily! But for me, this color felt different than what I own so I snatched it up! It's just under $30 and today it looks like it's 25% off too! You can find it, true to size, here.
(I do recommend a strapless bra for this top / look. My favorite strapless is ThirdLove, it's the most comfortable and it stays up all day. Even with heavy boobs! I've had this one for over 2.5 years and I love it. ) 
Are you getting all the feels from my red heels? Me too, me too. These obviously aren't the original red heels from Urban Outfitters (please bring those back, UO!) but they are a really nice upgrade from them. This is the Day Heel from Everlane which I will admit has taken me about a year to really love. I bought these last spring and tossed them on once or twice but didn't love the heel height. But now I'm loving how comfortable and approachable this heel is. You can find these heels in a myriad of colors here!
Outfit 13 of 30 in the books!