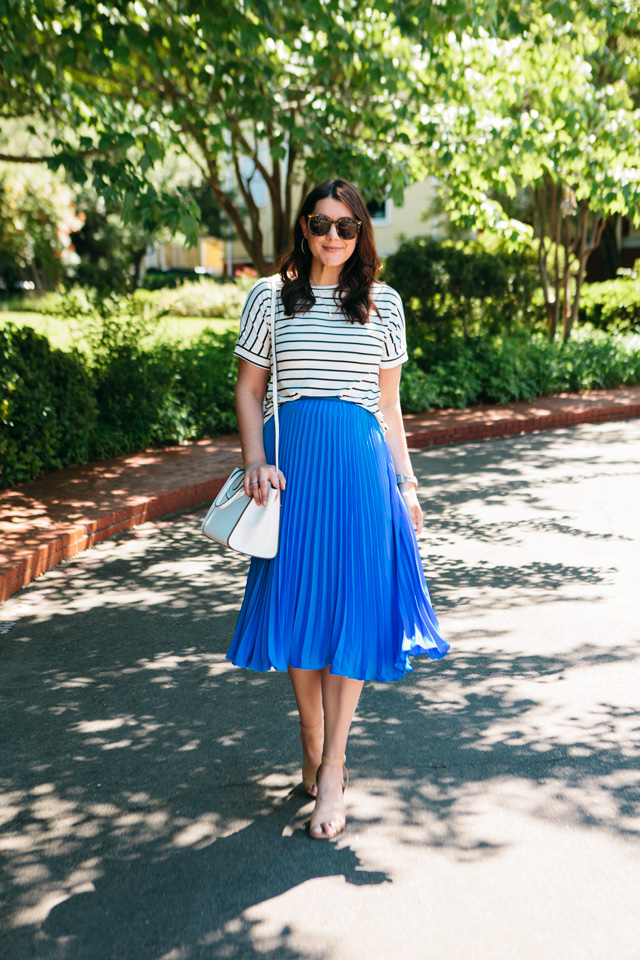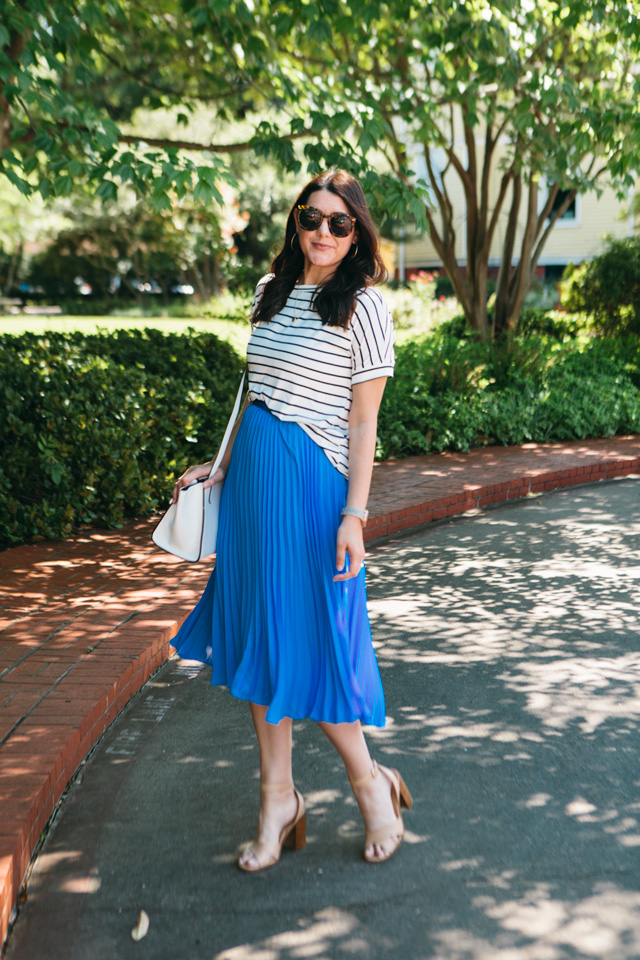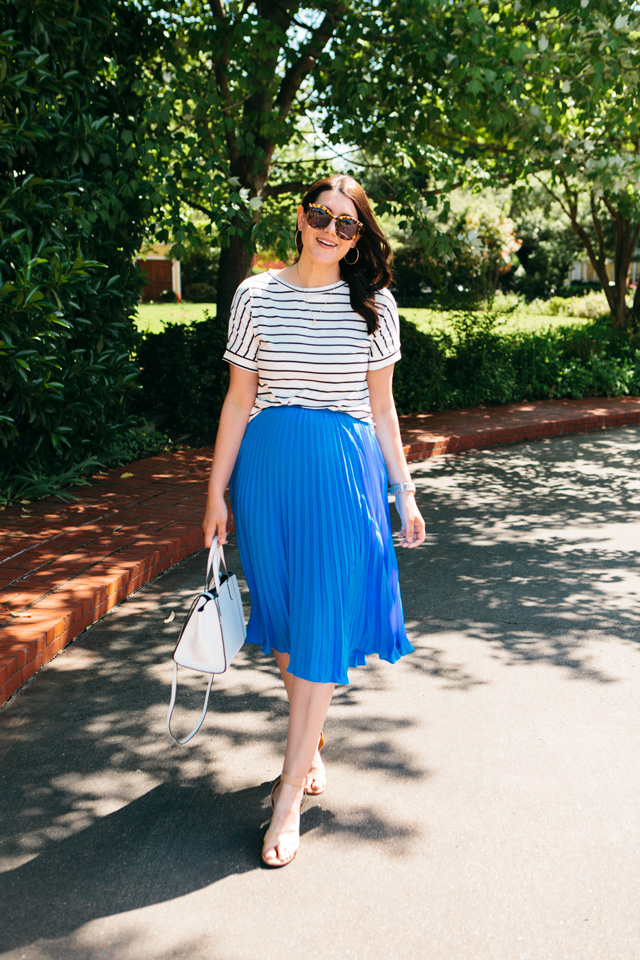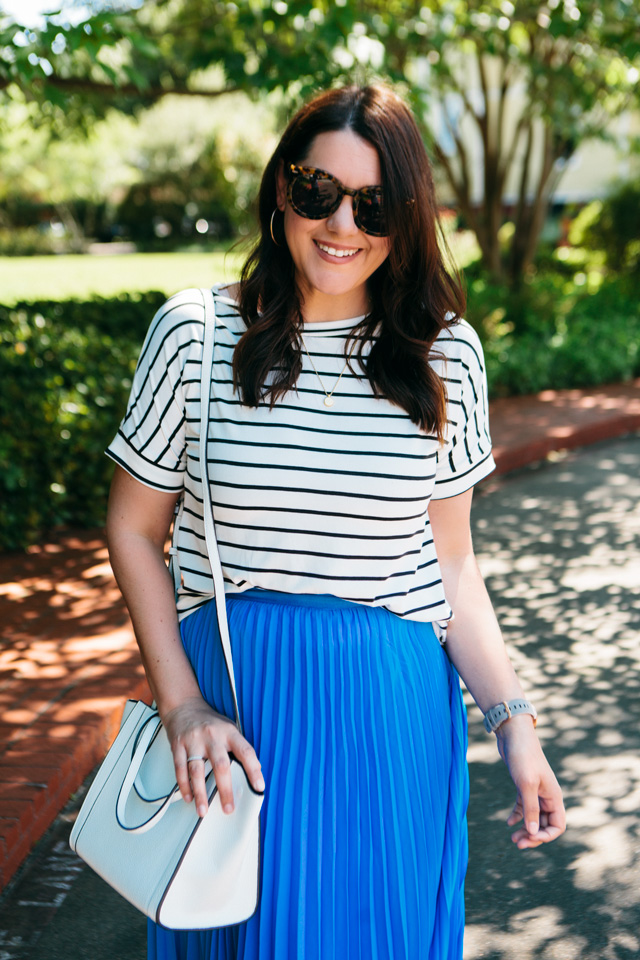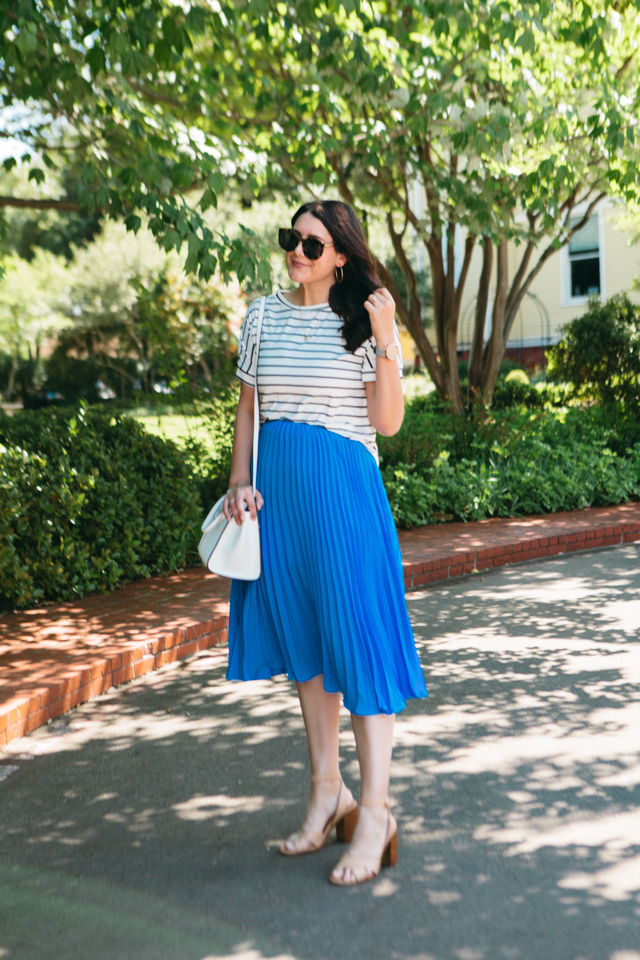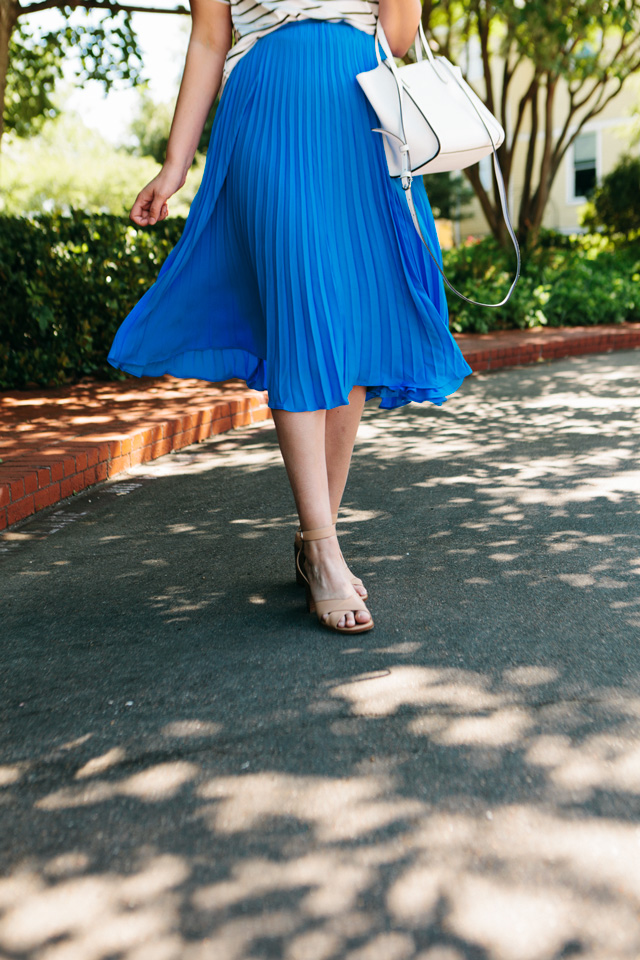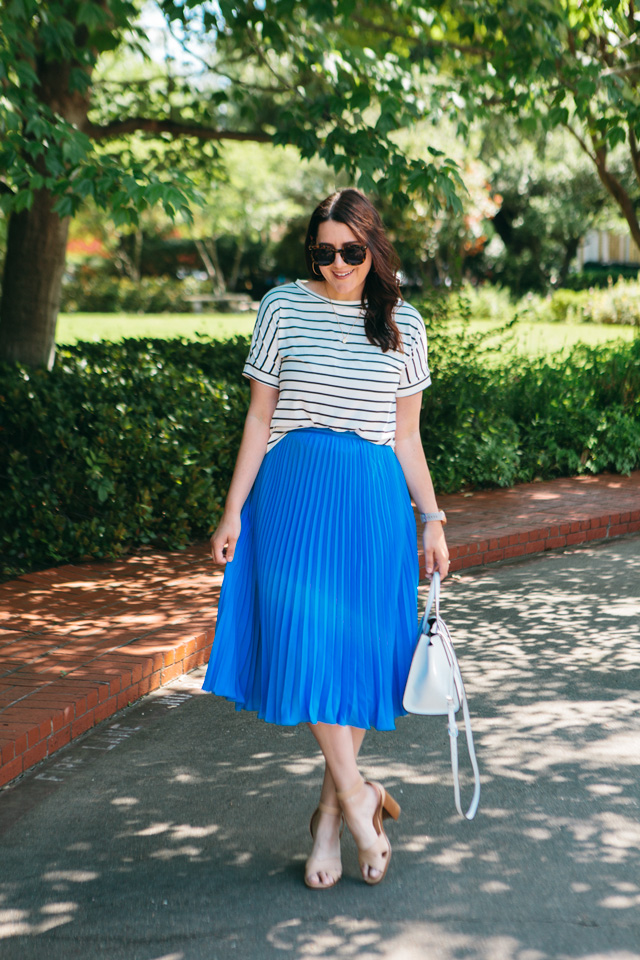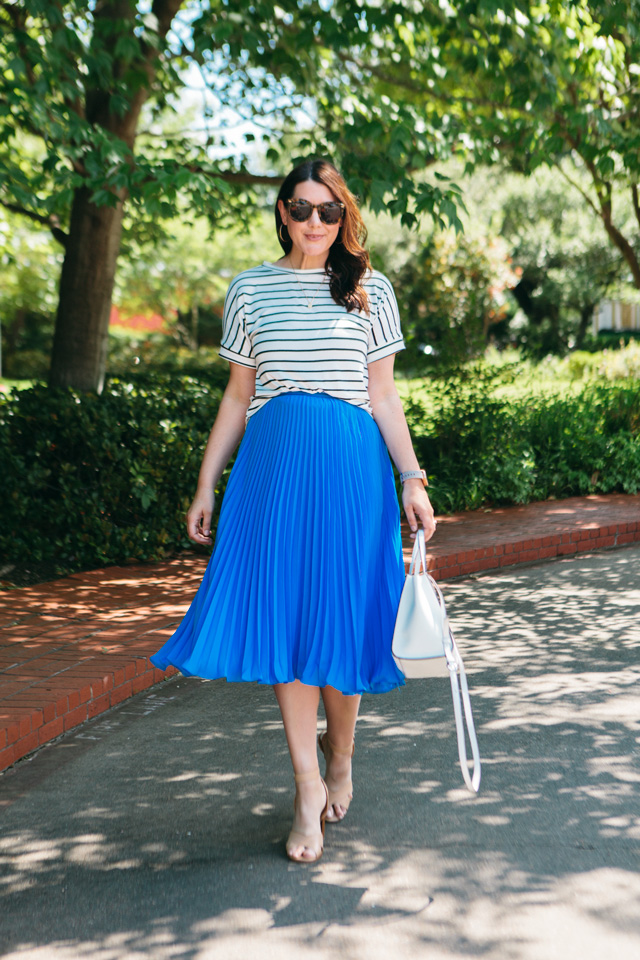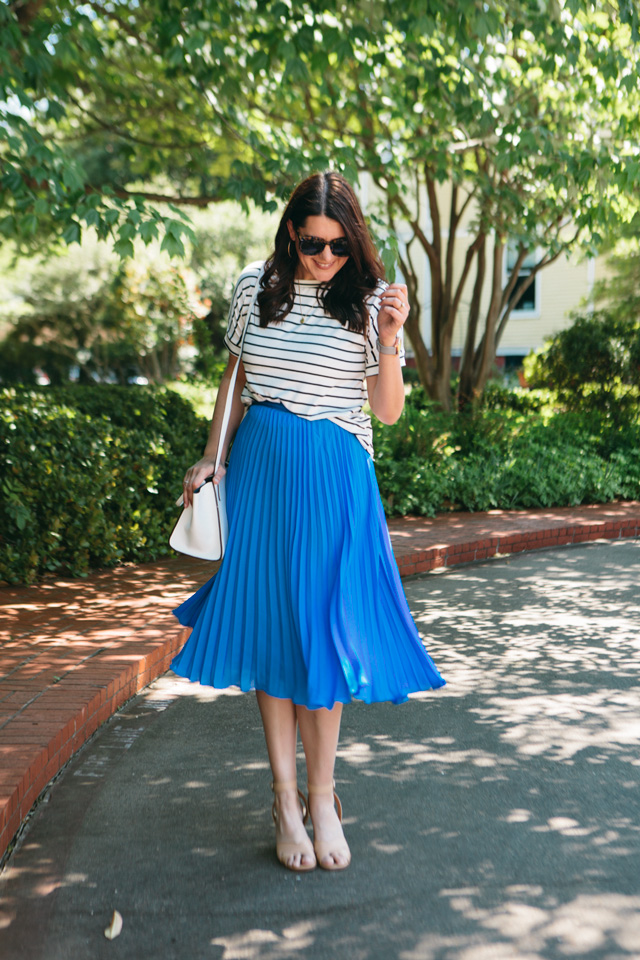 You know how I featured a weekend remix last week with Banana Republic? Well, that remix was supposed to include this skirt but I didn't get it in time before our trip. I was a little bummed because I had BIG plans for this pretty blue skirt. Besides the dress, this was my favorite pieces I got to pick out from Banana Republic. It's a beautiful piece and it's just so bold. You don't have a choice — you're going to make a statement when you wear this piece. I personally think there are a lot of things you can do with this skirt (any of the tops from last week's suitcase remix would work!) but I wanted to go simple and easy today. Everyone has a striped tee, right? I know I've got a plethora of them (this one is from the shop and is like BUTTERY soft.) I felt like pairing such a bold piece with a simple tee was the best way to go for my first outing with this skirt. Just easing into the boldness, you know?
You can find my skirt here! It looks like it's 30% off today, too!
My tee, like I said, is buttery soft. It's actually a pretty casual tee that I typically wear with jeans or shorts. But I like that it meets this skirt half way and keeps this look from becoming too fussy for the everyday. You can find my $30 tee here!
Speaking of the shop, we are working on a summer collection to launch next week! We are going to slow our Tuesday 10 for the summer! We've got lots of casual tees and easy dresses coming your way! Plus we are restocking a lot of the jewelry, too! I'll keep you guys up to date as we should get most of our inventory in this week and start shooting! Woohoo!