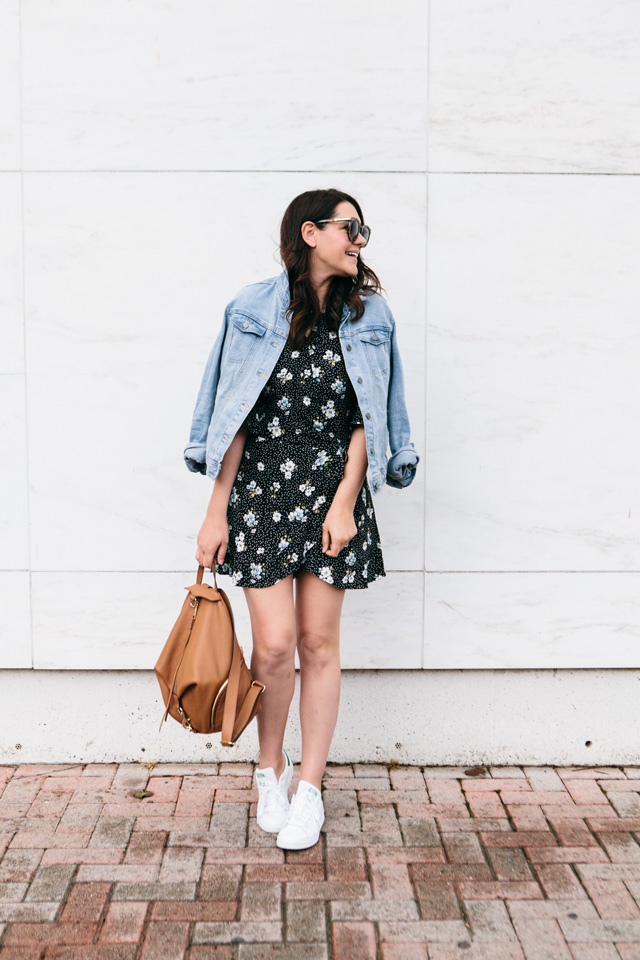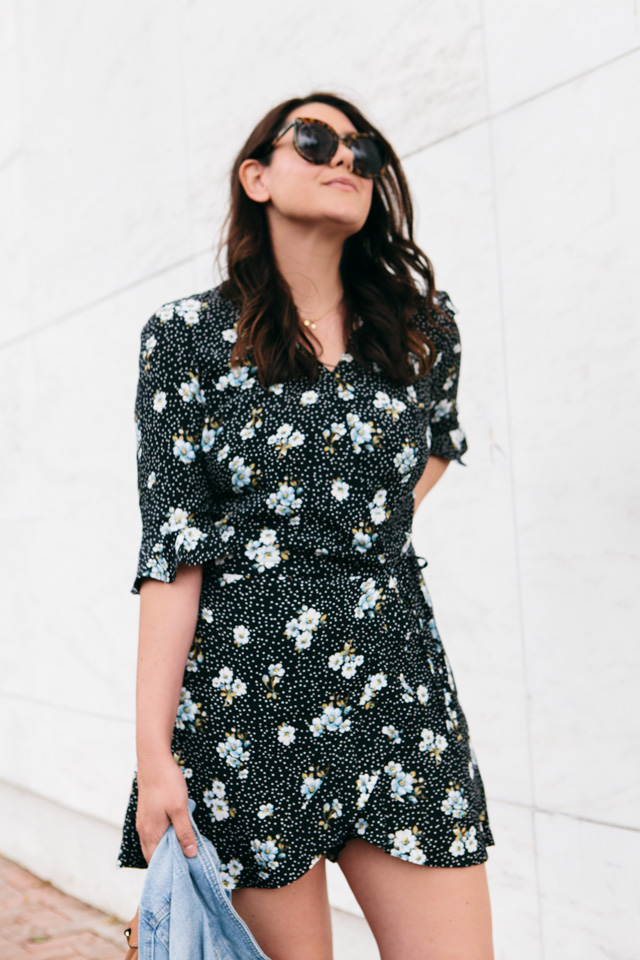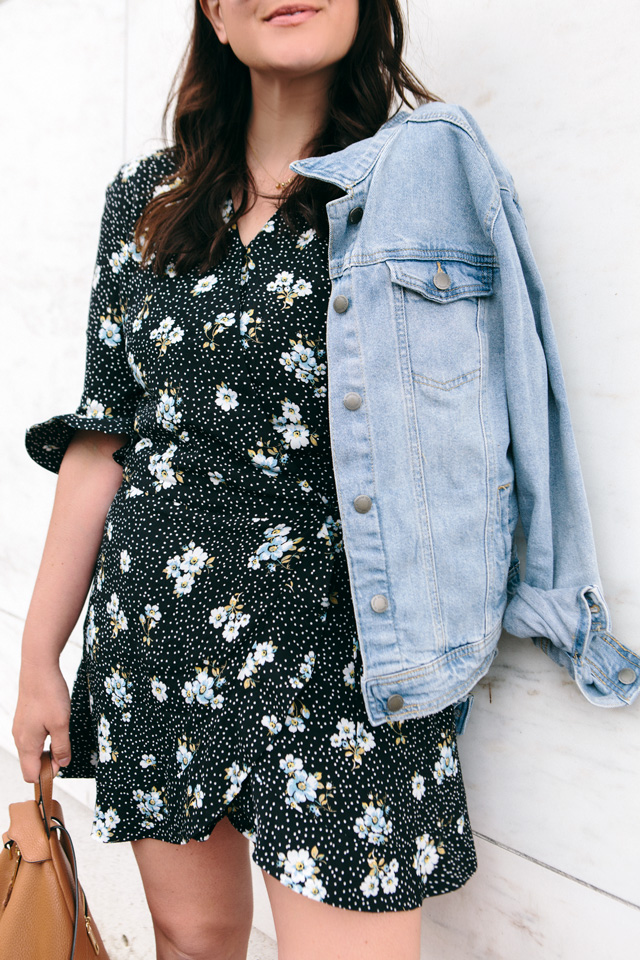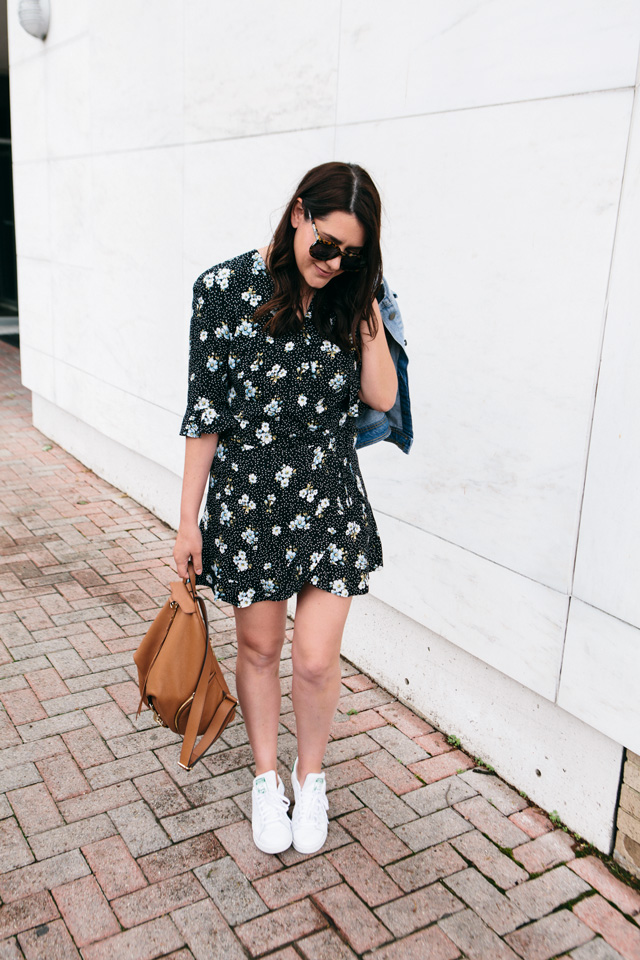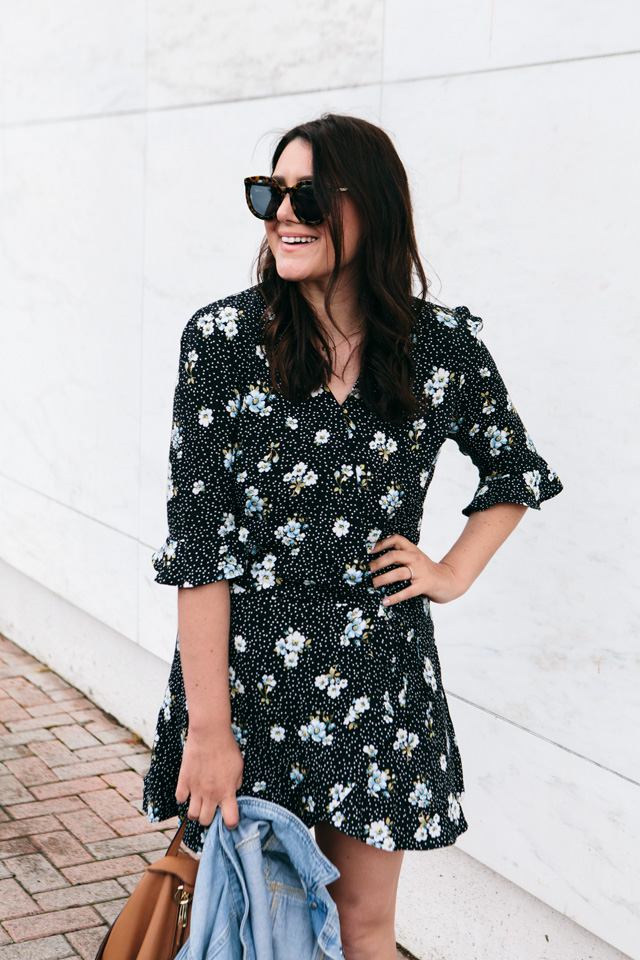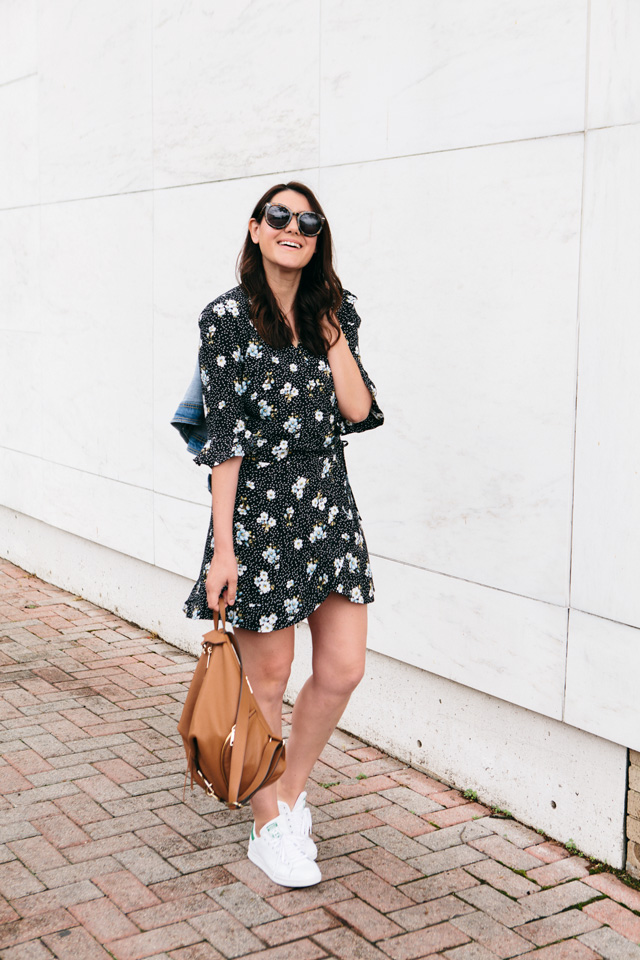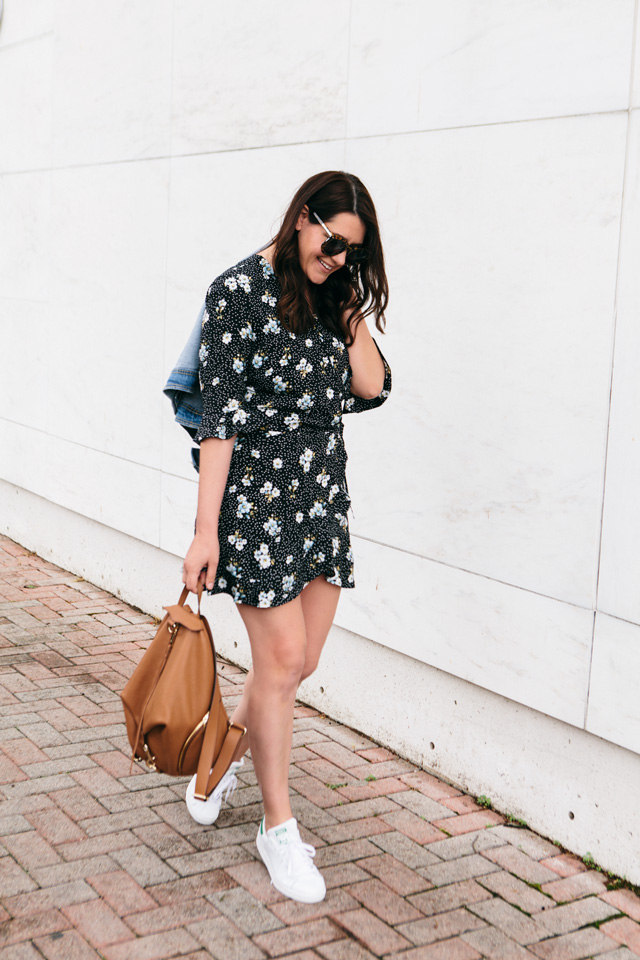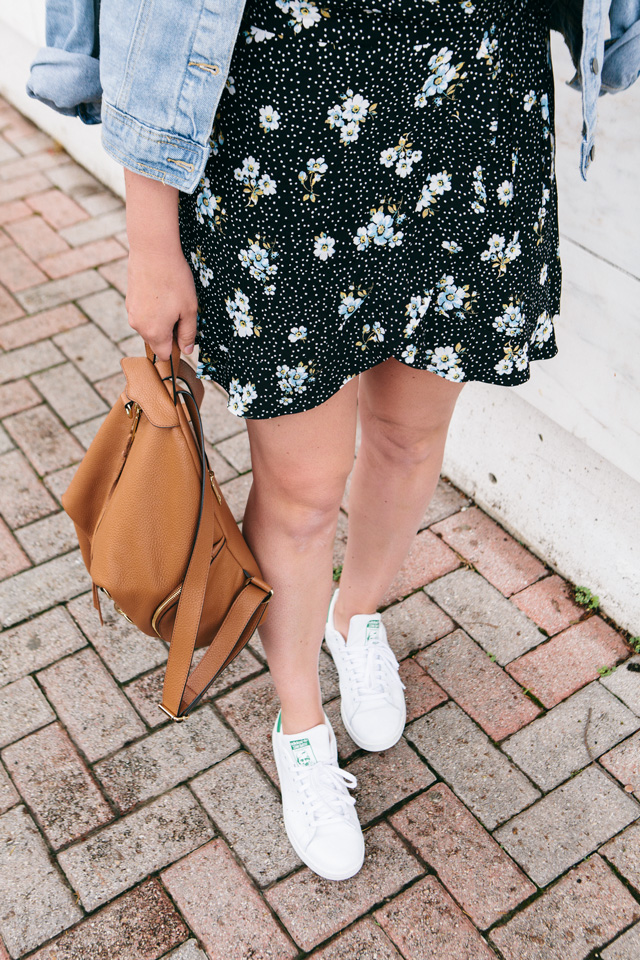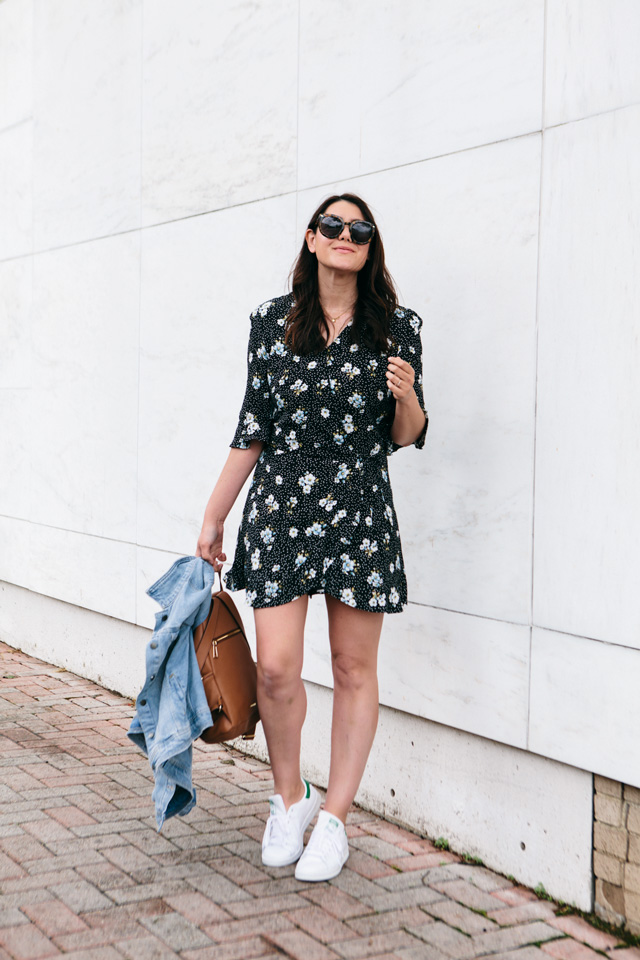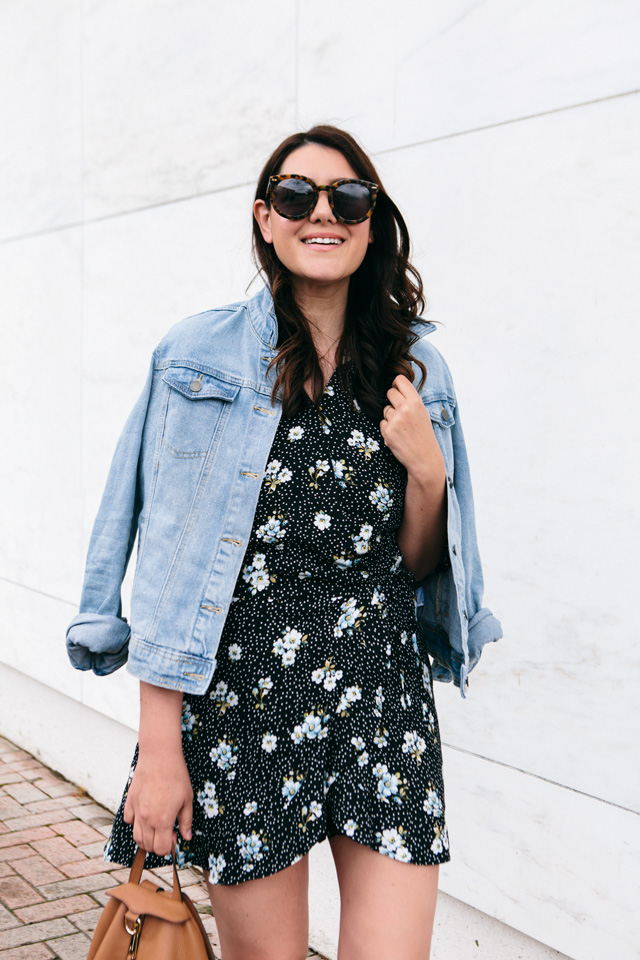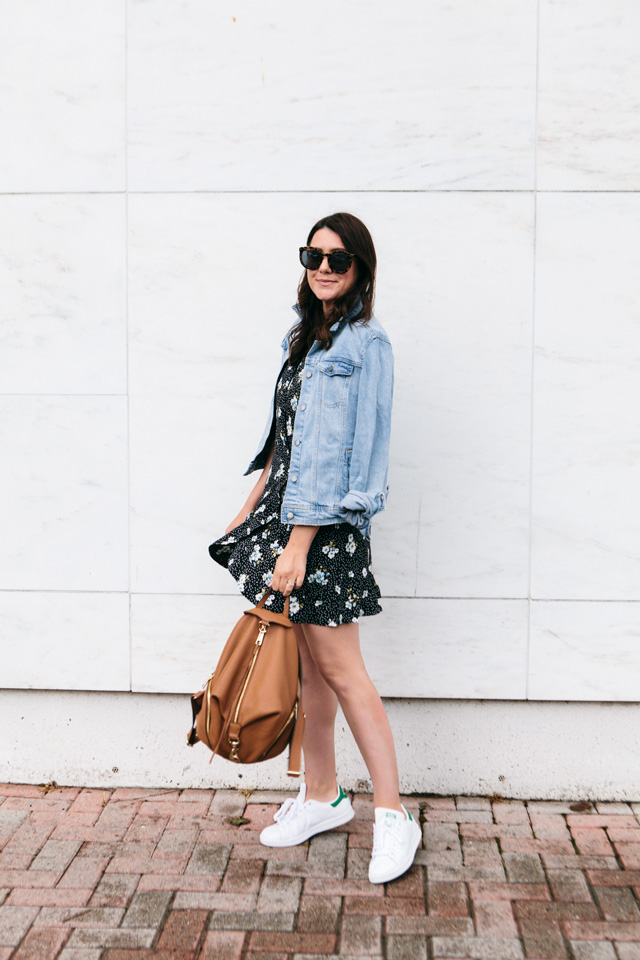 Happy Friday, friends! I wanted to pop in and let you know about LOFT's 40% off sale that ends tomorrow afternoon at 5pm! This floral romper is from the sale (it's a STEAL at 40% off). I picked it up from my last try-on — well that's not entirely true. I ended up going back for this romper because I decided against it at the end of the try-on. I thought at the moment that I didn't need another romper. But I was wrong, my friends, I WAS WRONG. I just kept thinking about it, like obsessively and decided to buy online and pick it up the next day. Let me tell you why this was my best decision of last week and why this is the best romper ever:
The Best Romper Ever: A Case Study
A) it has long-ish sleeves which is my jam. I love this length of the sleeve because I find it to be flattering and helpful because you don't have to wear a jacket if you don't want. Sometimes rompers can feel too summery too soon but this one is actually perfect for spring. B) I love the length of this romper, it's a good 'mom' length if you know what I mean. I was able to bend (and snap), move and chase a moving toddler without showing the world my behind. C) I've been loving a little bit of a dark this spring, like this black dress last week, this romper feels light and airy but in a darker hue. It's a nice contrast to say my all-white outfit yesterday. Oh and I love that it's a wrap skort basically, so it looks like a dress but I'm in full shorts ya'll. Why does wearing a romper feel like I'm getting away with something? My kind of subtle rebellion.
You can find this romper 40% off through tomorrow here!
Thank you for coming to my TED talk.
In other LOFT news, I'm posting a very quick and dirty try-on from LOFT on stories today for the 40% off sale through tomorrow! I'll post it to my profile as well or you can find all of my outfit details in the LTK app, too!