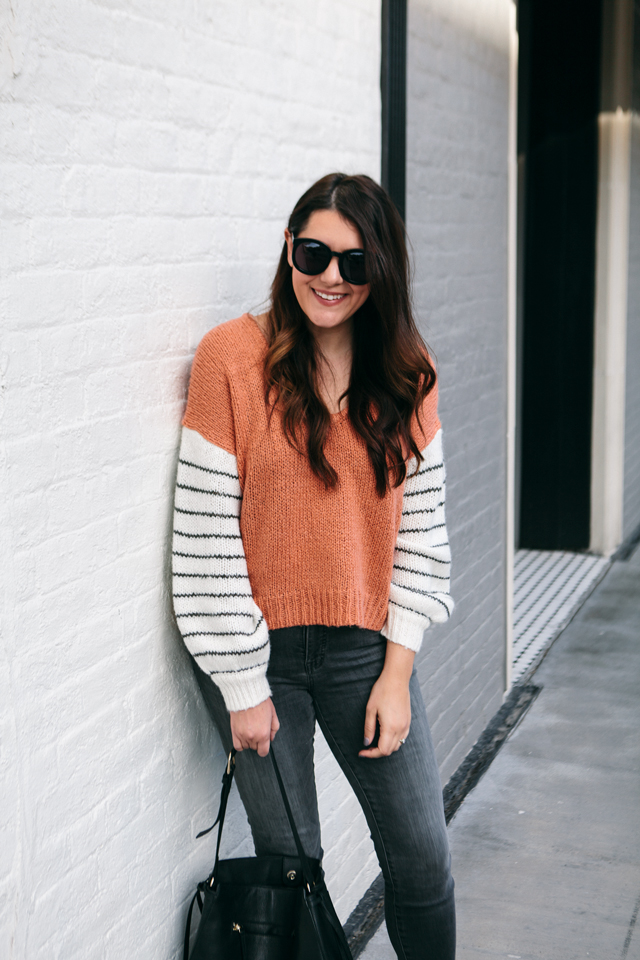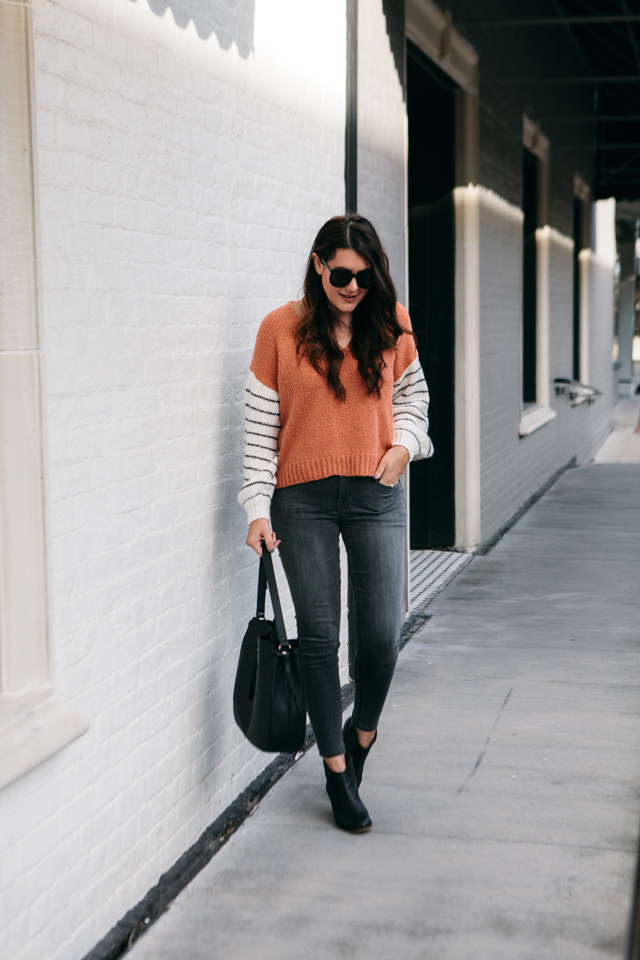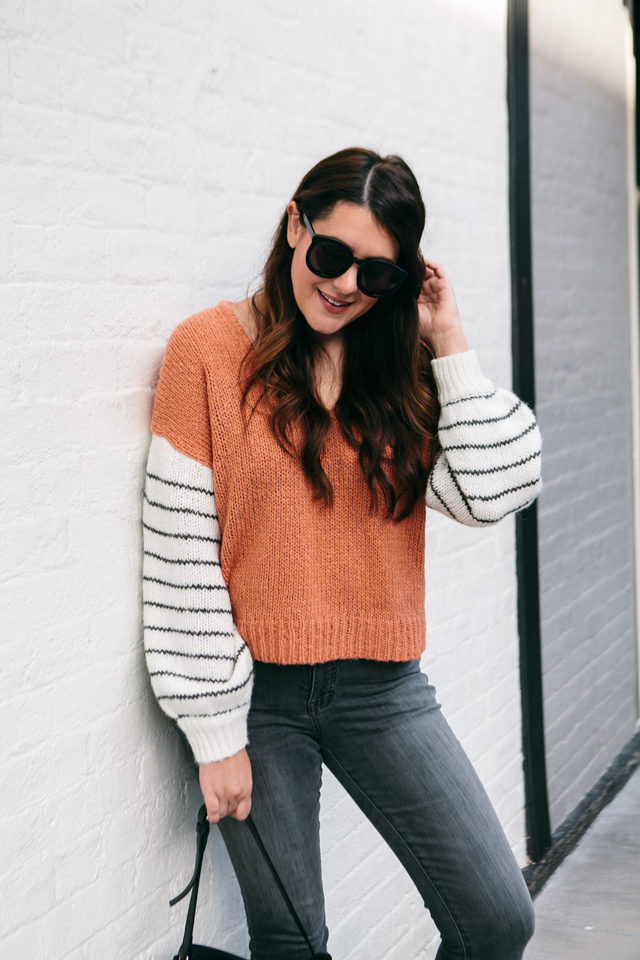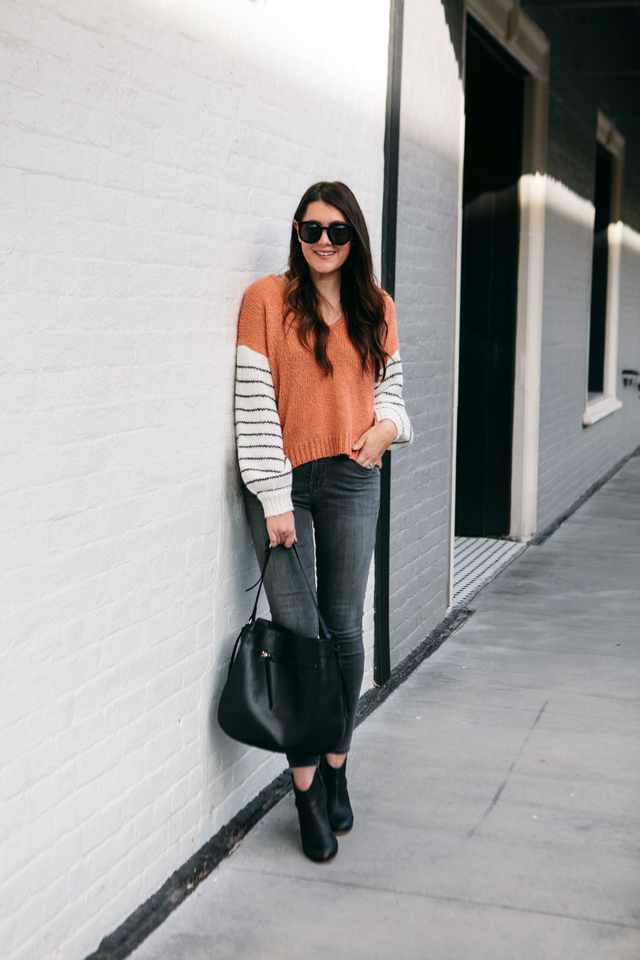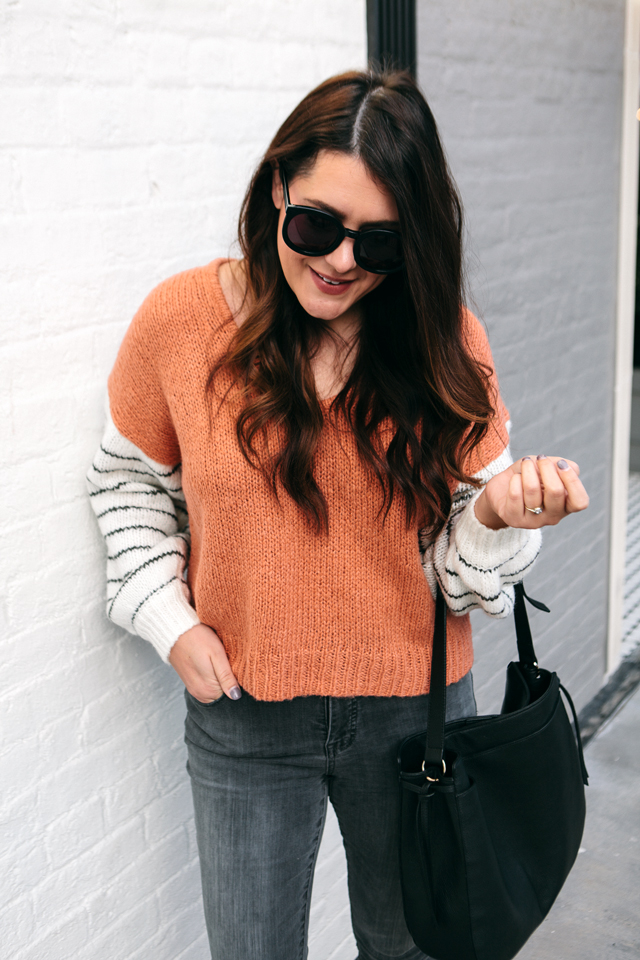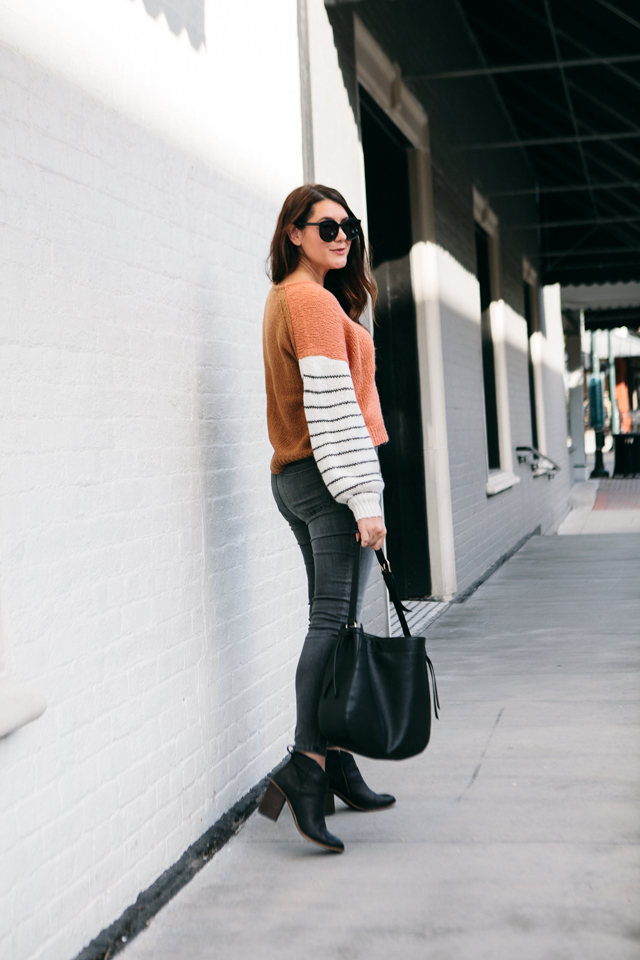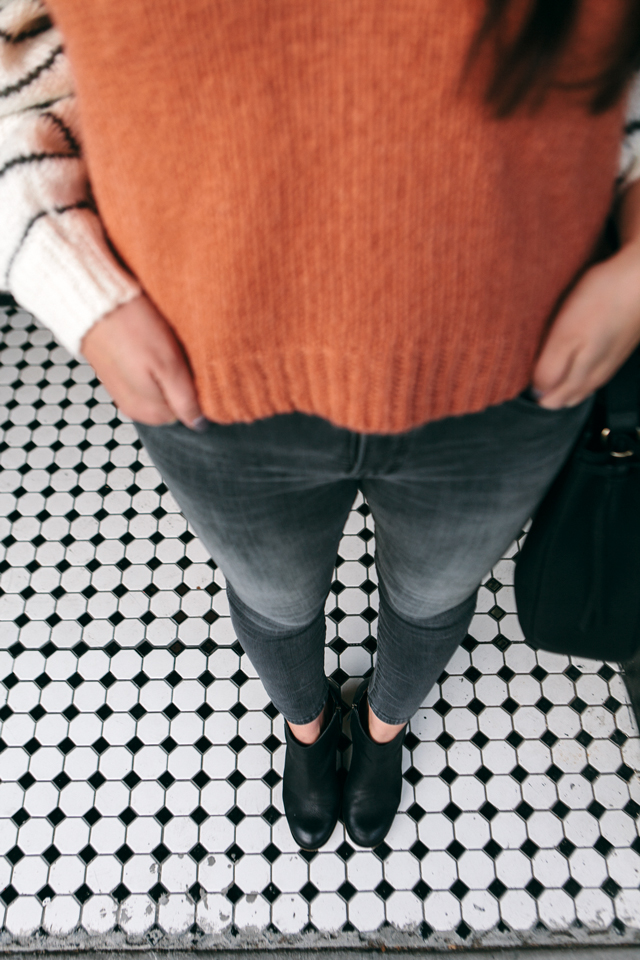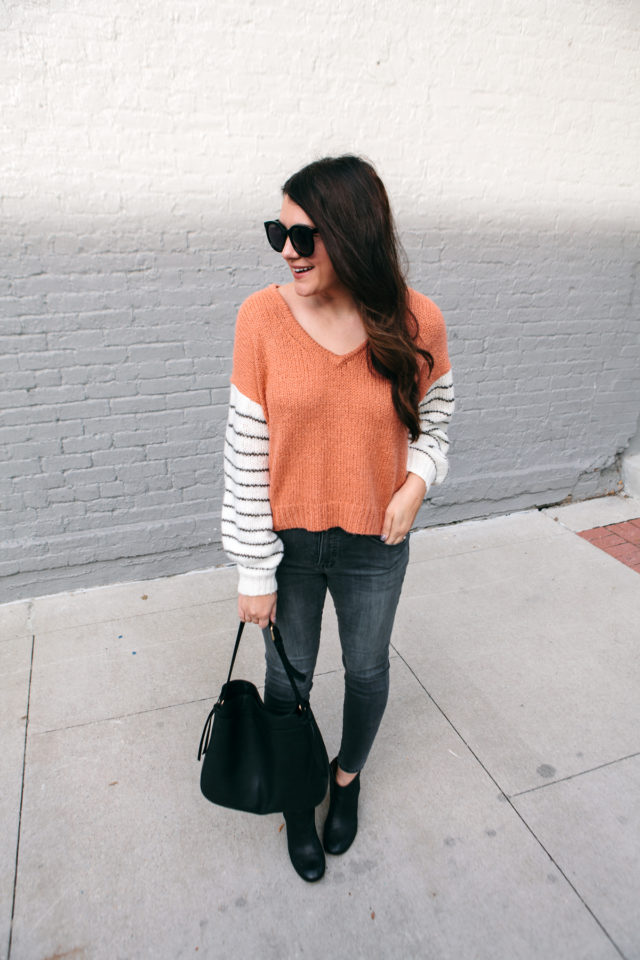 Happy Halloween! I thought that this sweater is the perfect nod to Halloween. A little orange, a little black and white — it's the perfect fall combination. I picked this sweater up at Madewell last weekend on my birthday. I had a few moments to myself so I popped into a Madewell and picked up a few things. I loved this sweater, but it wasn't one that I tried on. I saw it right before I went to check out and decided it would fit just fine. And I was right! I'm in the medium — it's a loose TTS but I'm pretty sure that's how it's supposed to fit.
You can find this sweater here!
I have been LIVING in these jeans lately. They are a charcoal grey, not a faded black and honestly a gamechanger for my closet. I didn't realize how much a dark grey denim would pair with so many things. This sweater would look amazing with regular denim as well but I just loved how it paired with these. I found these jeans to be TTS but size down one if you are in between sizes!
You can find this pair of denim here!
I'm going to be doing a whole post on my new mom bags, but this one is a new favorite. It's leather and it's under $200 under at Nordstrom, which is a steal for leather. I fit my laptop perfectly and anything else Gemma or I need on the go. I'm so tempted to buy it in this cognac color as well!
You can find the Nordstrom Finley Hobo here!
What are you guys doing for Halloween? It's one of my favorite holidays! I have a little 1950's pink lady / poodle skirt outfit for Gemma and ya'll I am kicking myself for not buying a coordinating one for myself! Maybe next year I can talk Bryan into a family costume. And by 'maybe' I mean definitely and by 'talk into' I mean it's a done deal. 😉 I'll post photos on my IG tonight of her outfit! It's too freaking cute!