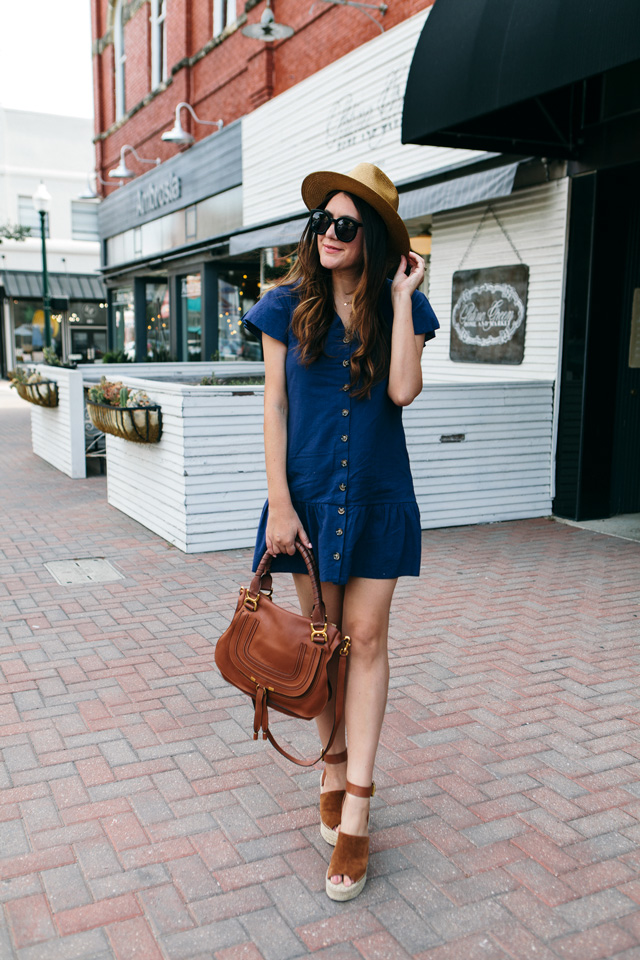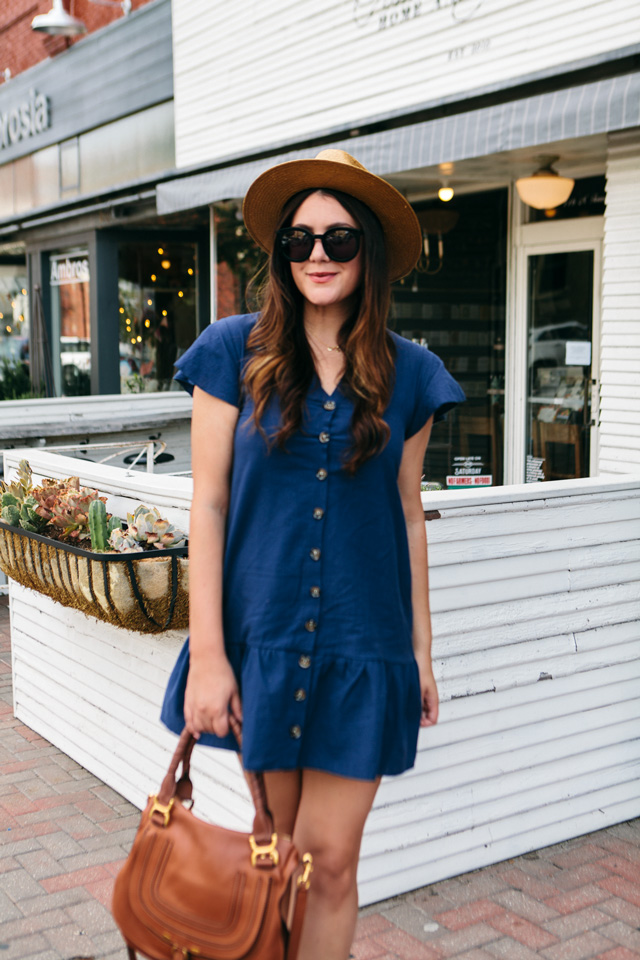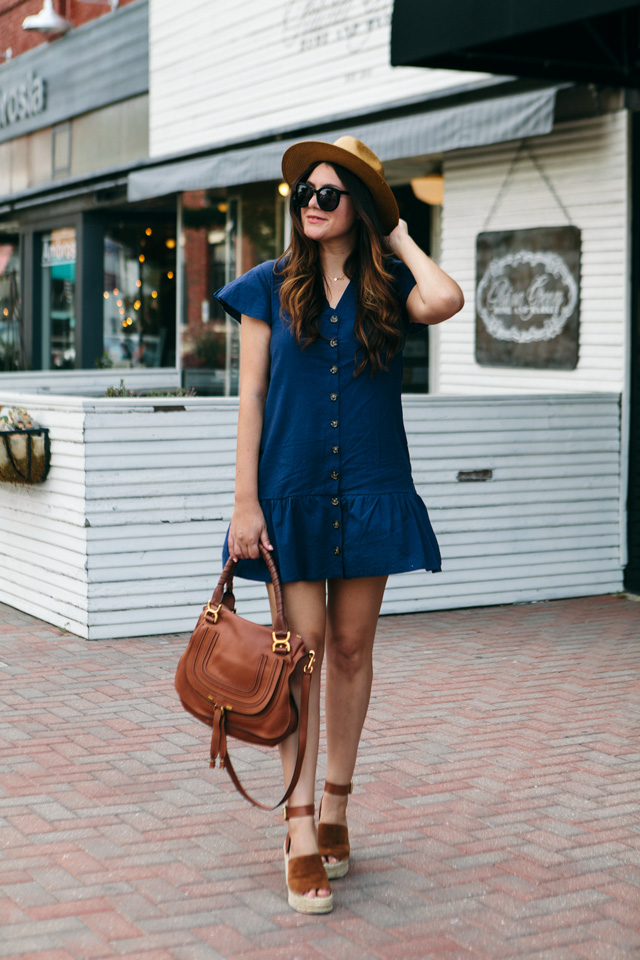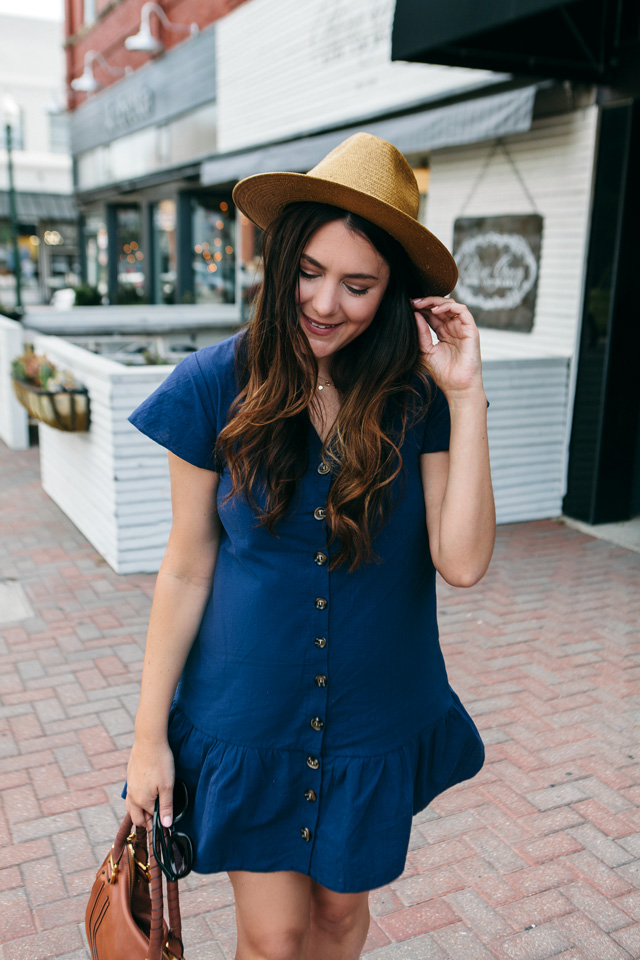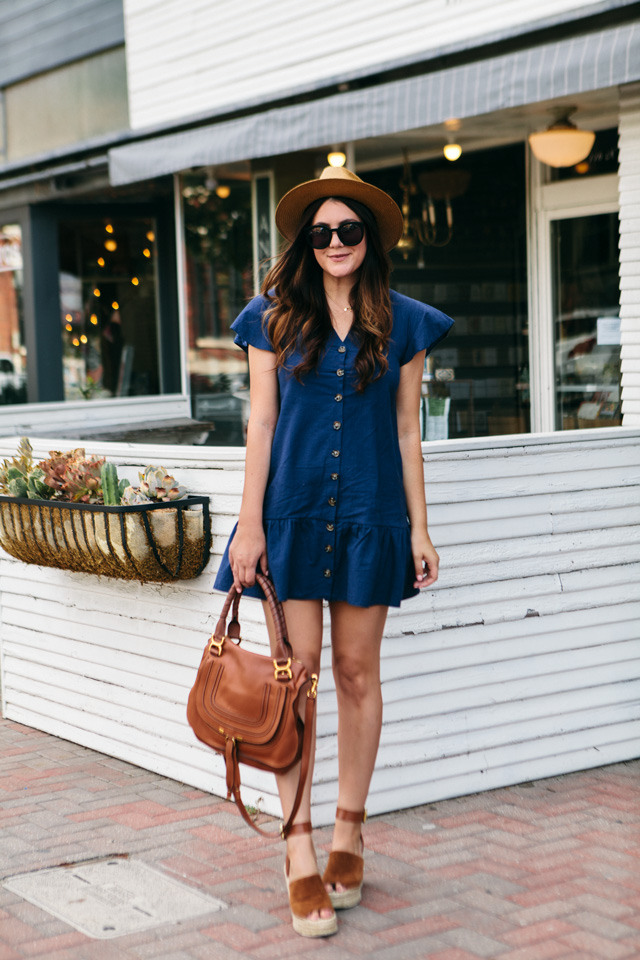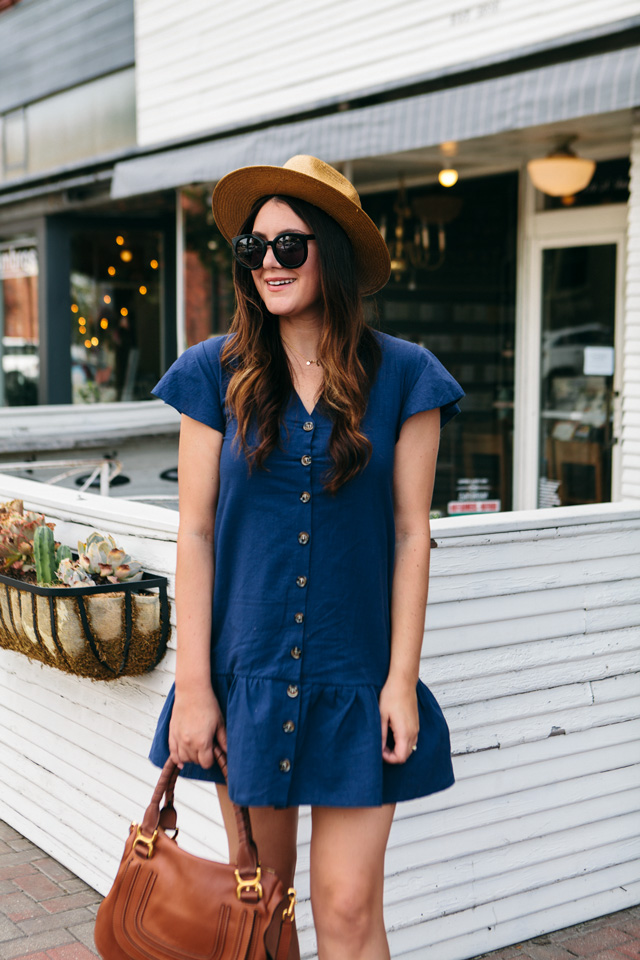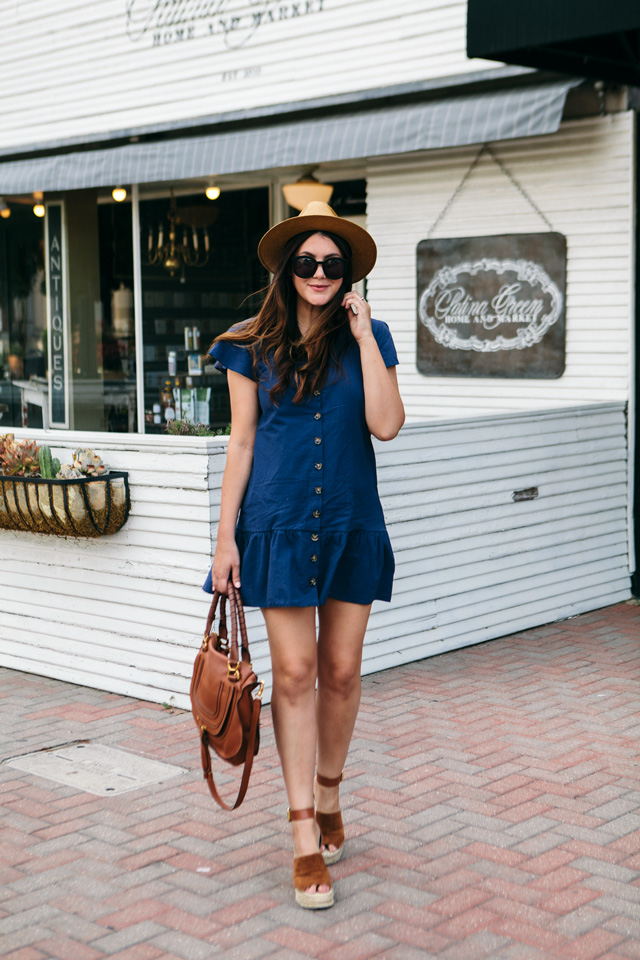 We are coming out of a heatwave here in Texas and by a heatwave, I mean that it's the time of year when the news stations are baking cookies on the sidewalk for segment content. At once I applaud their genuine surprise at this natural thing that happens every July here in Texas, but I'm also like 'guys just use an oven.' (Side note: I'm such a hypocrite because I sure did watch a live feed of an ice cube melting on Facebook so…carry on.)
Speaking of heat waves, if you are anything like me, then you are wondering just what to wear these days. I think we are just about out of this 108+ degree days, but I've been trying to get creative in what I wear. I've obviously been leaning heavy into cut-off denim shorts but I also love a mini dress for days when I just cannot with the heat. In fact, this heat is the perfect excuse for a little summer dress. I found this one on Amazon (they recommended it and I accepted) and it has not disappointed. It's a "linen-like" fabric but it's not actually linen. It's a blend, but I like that it's lightweight but still keeps its shape. Speaking of, doesn't it have the cutest shape for a dress? I was so glad it fit when I got it in. It's always a crap shoot with sizing. I sized up with this dress because it looked short on the model and I always find dresses like this to be about an inch shorter than they show. I was glad I did because I've never been upset about a little bit of extra length. I am in the large and I feel like it fits like it does on the model. More fit info in my Editor's Notes below!
Someone mentioned on Instagram, where I posted this dress first, that this dress looks to be nursing friendly and it is! I'm not currently nursing but the buttons are fully functioning and you can wear a nursing bra or regular bra with this dress. (Side note: the buttons on THIS style of dress are functioning. They list other styles via colors on this page and it doesn't seem like those are functioning buttons. Just FYI!) I also wanted to mention that this hat is on sale at Nordstrom's Anniversary sale! I think that this color is perfect to wear into fall as well when it's still too warm to wear a felt hat but you want something a bit less summery than the lighter straw hats. I am wearing the small if you wanted to know! My head is pretty normal to average, even though I find hats so hard to measure!
What do you end up wearing in the hot, hot heat? I usually stick with easy pieces and stay as close to the A/C as possible!