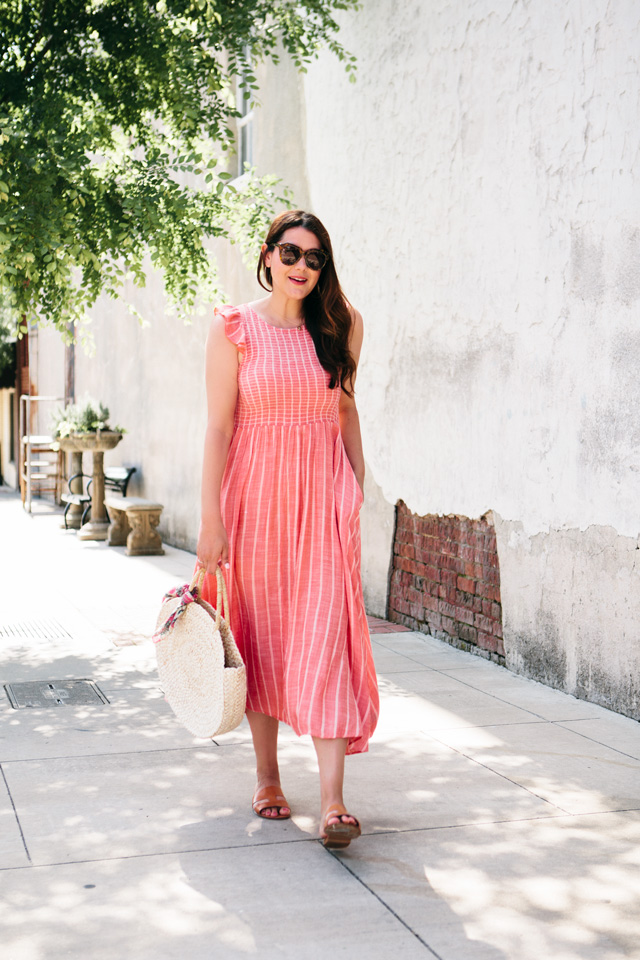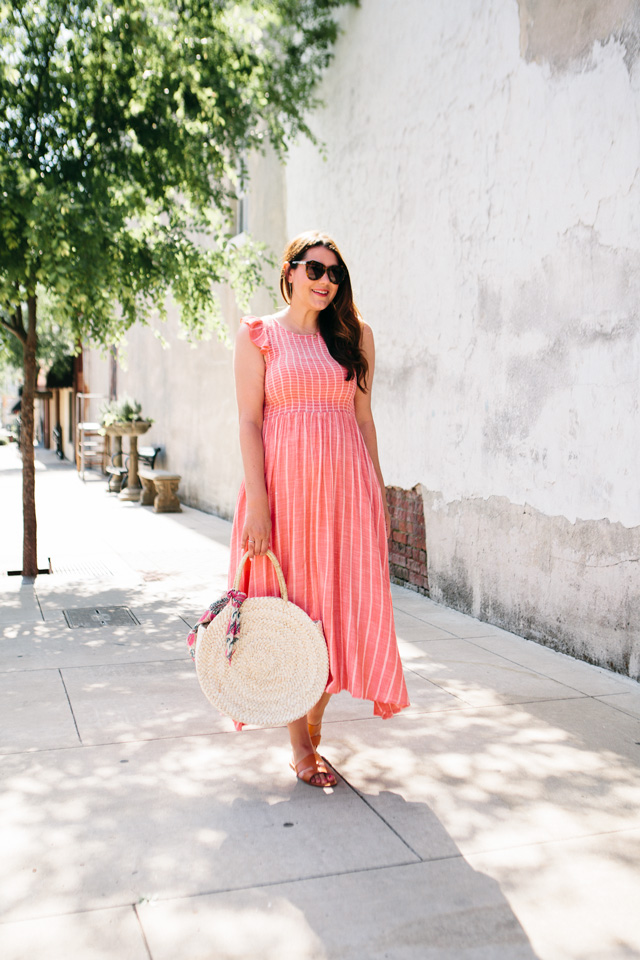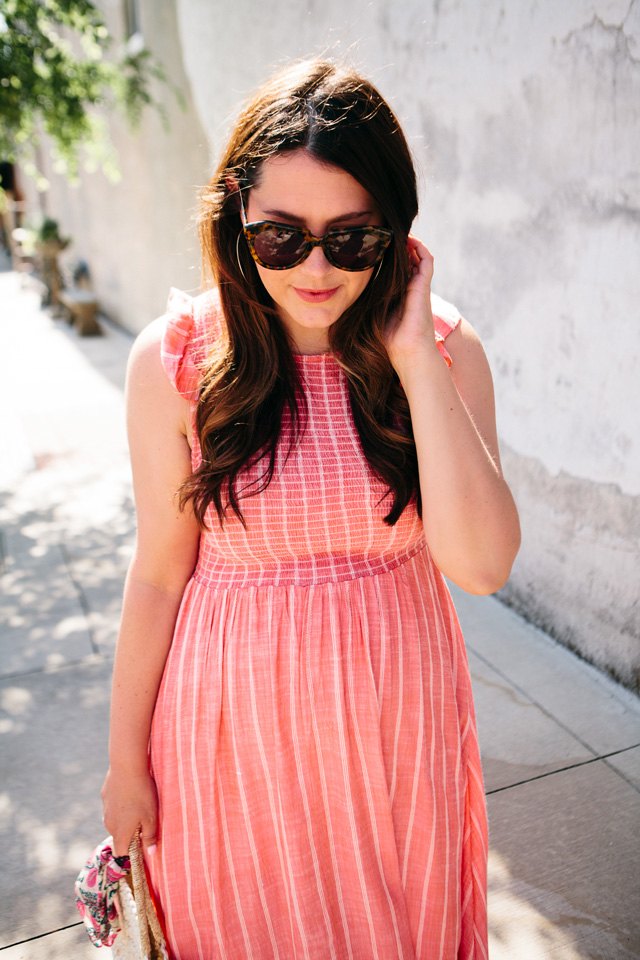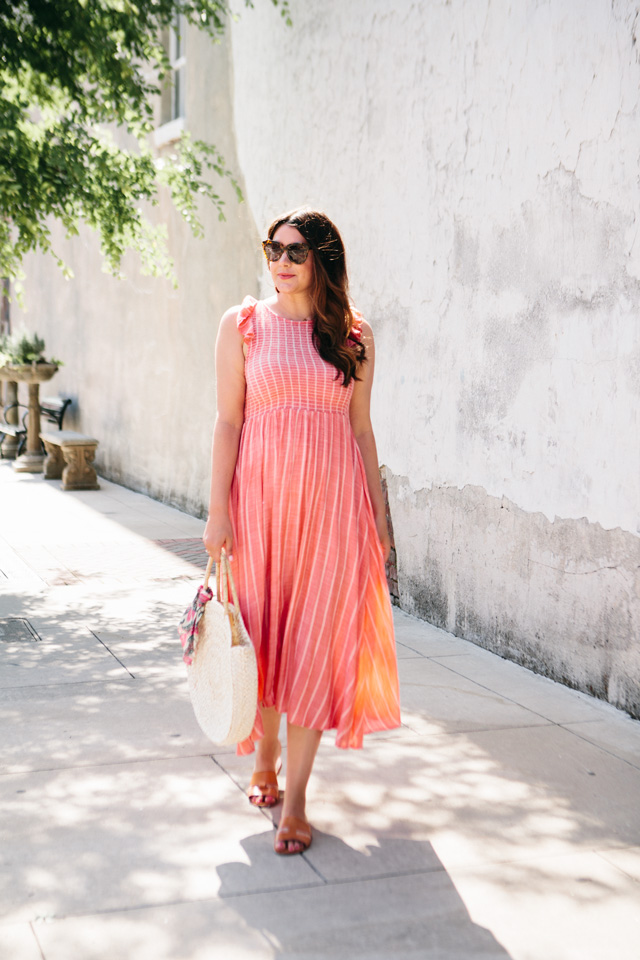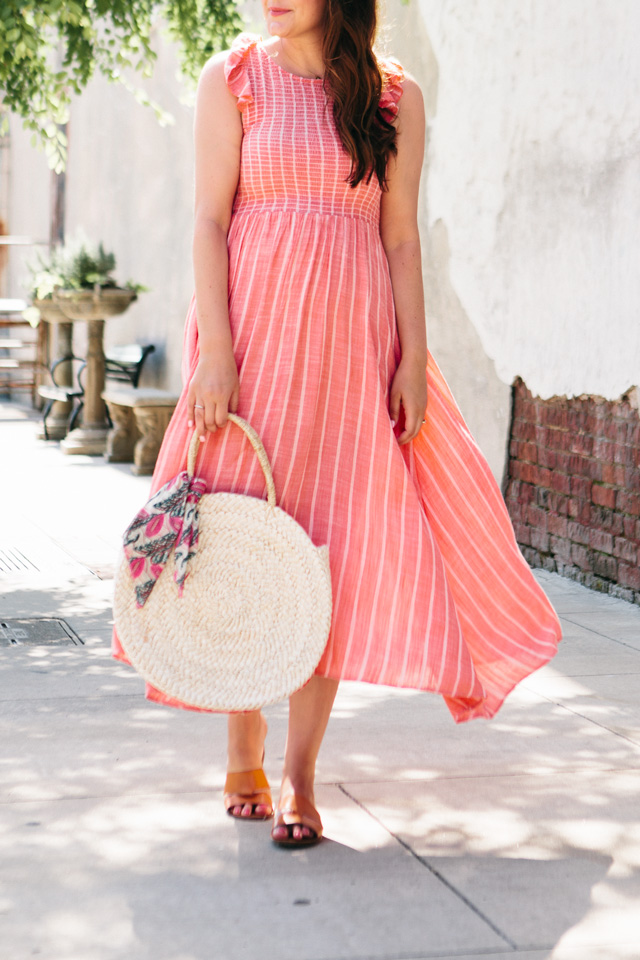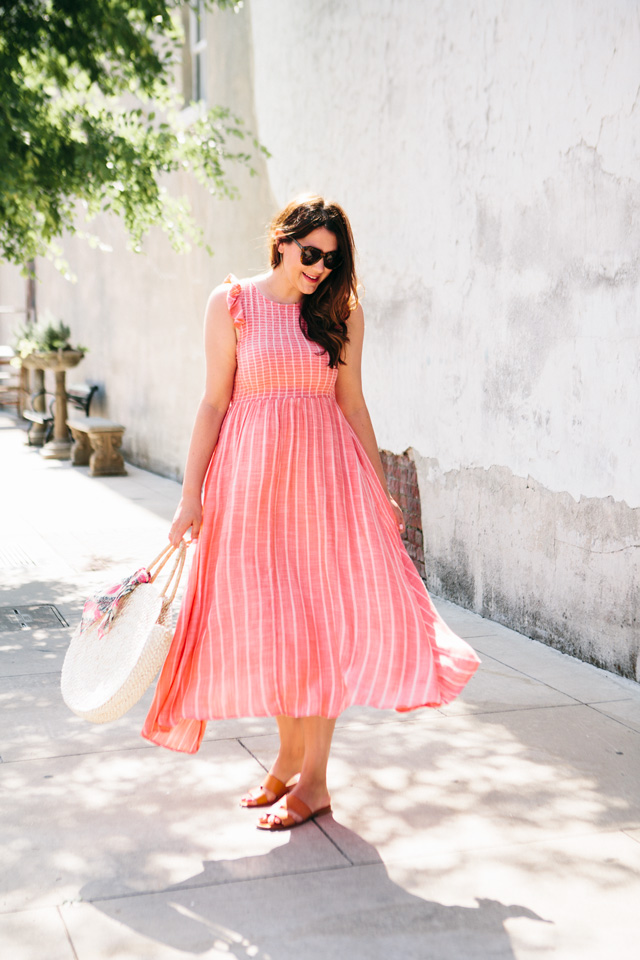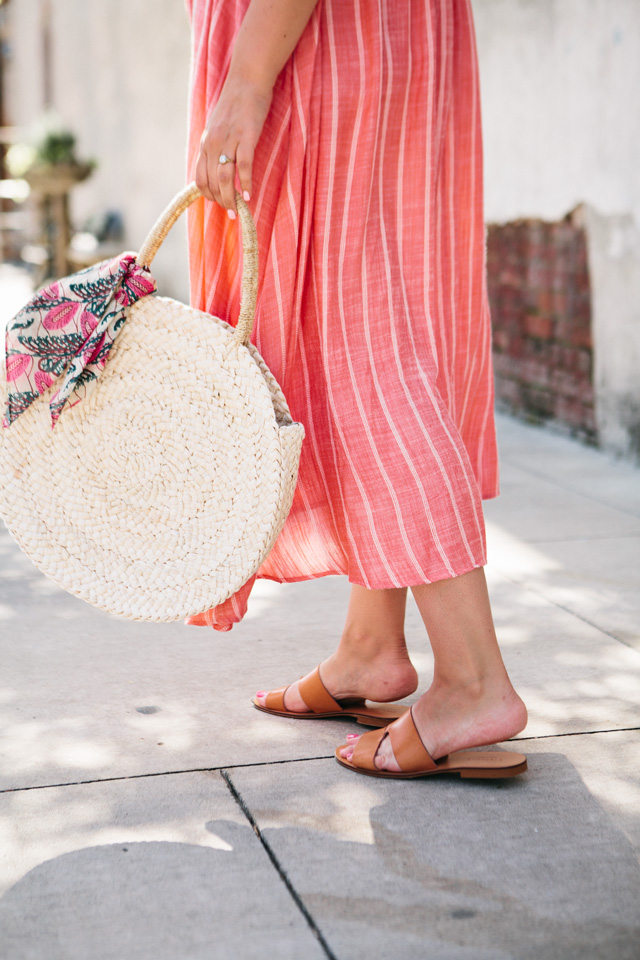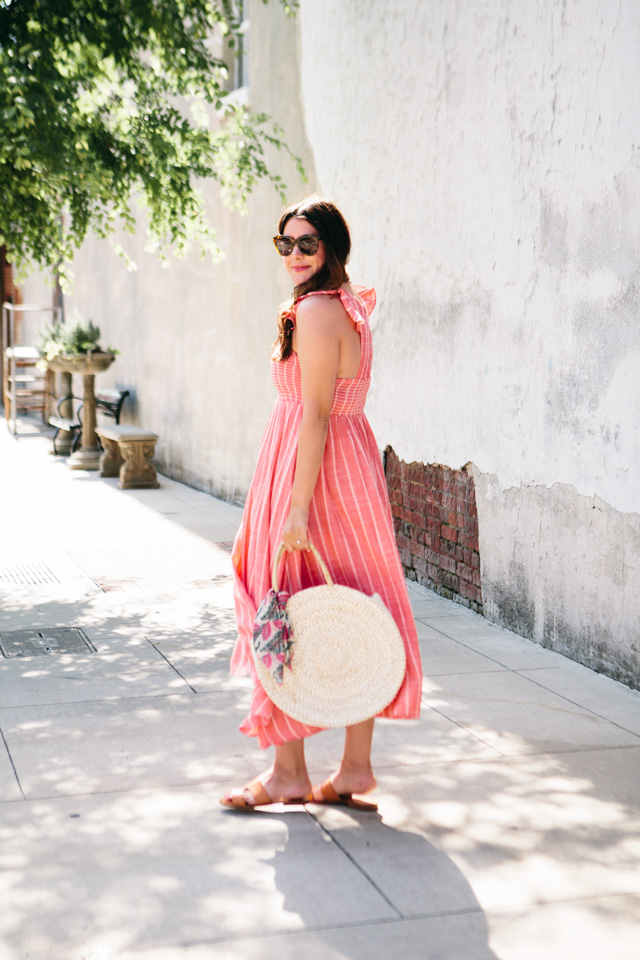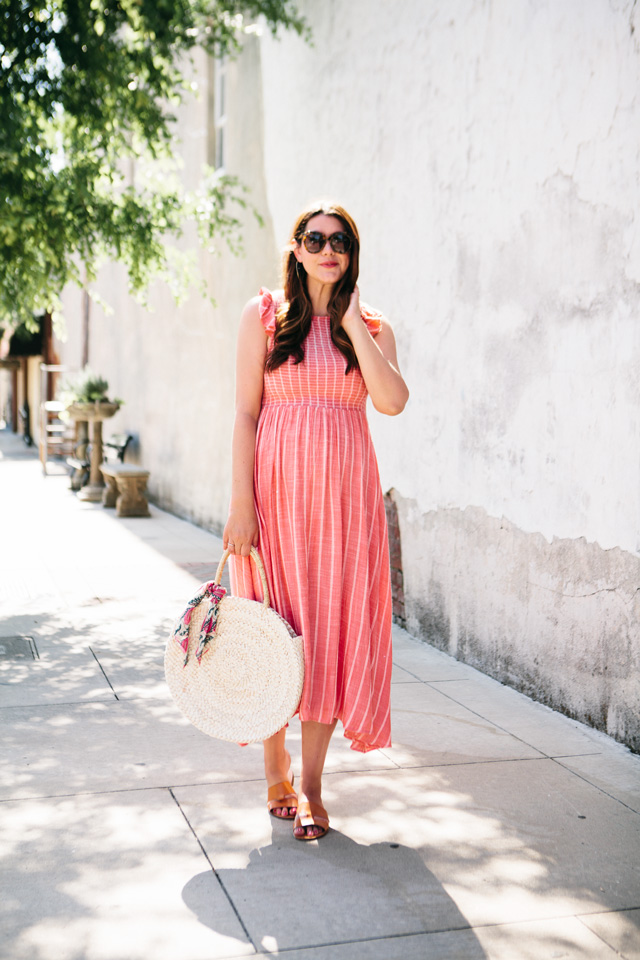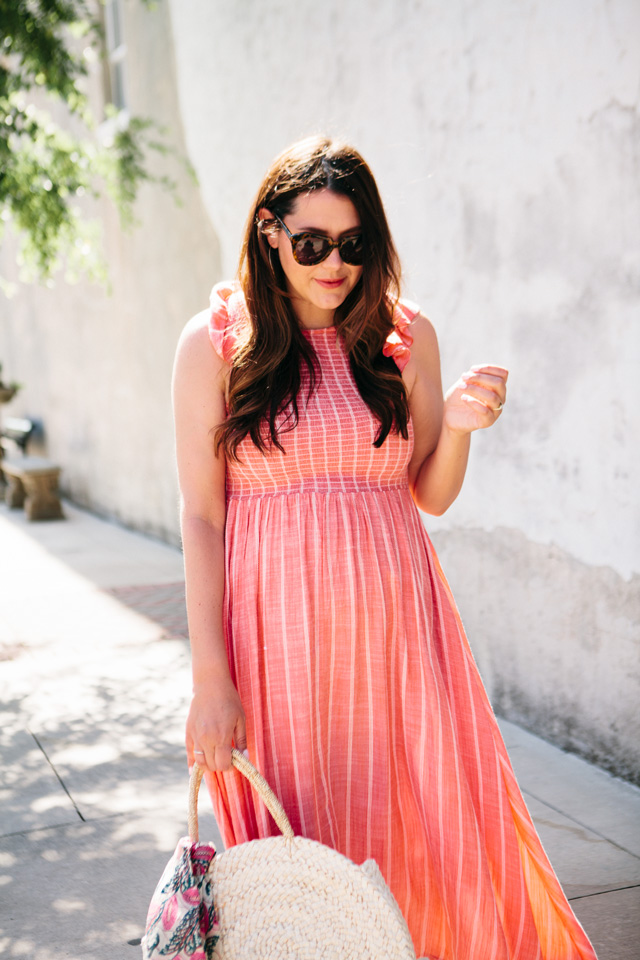 Pretty dresses are made for May. It's just the right temperature where you can still look pretty and not sticky. (If you live in Texas, you know what I mean. July = sticky.) The wind was blowing just right and this dress was FEELING IT.
This dress comes in red and blue so you know if you're feeling a bit patriotic for the weekend, either work perfectly! The blue looks a bit more chambray and is beautiful as well! (I saw it in person but went with the red!) You can find this dress in both colors here.
I'm obsessed with these flats from Everlane. Yeah, yeah and I'm also obsessed with Everlane. I would size up if you are in between sizes, definitely go up a size in the sandals. I'm in the 10 and they fit but my heel is almost to the edge and if I wasn't so lazy I'd probably have returned for an 11. But again, I'm lazy and hate returns. I'm an online retailers dream customer.
The straw tote strikes again! I have been loving this tote and I think it's the scarf, to be honest. It just adds that zhush. I also found this one under $50! No scarf added but that would be such an easy add-on! You can find the one I'm carrying here.